Crepes Maker - 30 cm - 1250 W
Item number:

EX10080008

Model:

BCEC-1250-R

In the product range since:

2017
Ready to ship today, Delivery time appr. 4-6 workdays**
Your benefits at a glance
Crepes Maker - 30 cm - 1250 W
Highlights
High performing hot plate with fast heating up function
30 cm large baking area with non-stick coating
Clean overflow protection
Secure casing with overheating protection
Extensive accessories for crepe making
Crepes Maker - 30 cm - 1250 W
With the professional BCEC-1250-R crepe maker from Bredeco, wafer-thin crepes, pancakes, omelettes and even tortillas are made with ease. Discover French flair at home and treat your guests to sweet snacks. The device is also a helpful tool to create desserts in bistros or cafes.
Tasty crepes without long waiting times with the BCEC-1250-R crepe maker from Bredeco
The heating power of 1,250 Watts as well as the fast heating function allow the crepe maker to be ready for use within a short time and avoid long waiting times. Temperature is comfortably set via rotary knob between 70 und 190 °C, so that finished crepes warm up just as good as fresh batter being transformed into a golden brown delicacy in a few seconds. A helpful control lamp will signal you as soon as desired temperature is reached.
Thanks to the flat hot plate with a diameter of 30 cm, even large amounts of batter are accommodated right away, whether in your professional catering company or in your kitchen at home. Thanks to practical overflow protection, batter stays in its round form, allowing the device and table surface to always remain clean. In addition, the device's edge signals the maximum amount of batter which can be used for spreading. Pancakes and crepes are therefore well proportioned and look good thanks to their consistent form.
The casing is made from plastic and has a modern yet subtle aesthetic, allowing it to blend into every kitchen. In addition, the casing is equipped with Cool-Touch, meaning it does not heat up and making it safe to touch. Through this, the device protects you from accidental burning - a valuable asset, especially in a hectic kitchen environment or in a household with children.
The device is particularly light, durable and hygienic thanks to the high quality aluminium hot plate. Thanks to its modern non-stick coating, crepes are easily removed from the plate as the coating is also easily cleaned. These features allow the crepe machine to remain free from signs of wear after lengthy use.
With the crepe maker from the catering range, you will also receive a practical plastic scoop for batter scooping, a wooden batter spreader to evenly spread the mixture, as well as a professional wooden crepe spatula. By this, you will be equipped with all essential equipment to be able to immediately start making tasty pancakes and crepes. Another practical plus: The batter spreader along with the 1 metre long power cable can be securely stored in the built in holder on the bottom of the device, taking up little space.
The kitchen device impresses through its compact design: With measurements of only 37 x 34 x 8 cm, it blends into any office and kitchen environment. Skid-proof rubber feet ensure the device is stable on every surface whilst simultaneously protecting it from scratches and marks. With its light weight of only 1.6 kg, it can be stored, transported or even taken on holiday. Enjoy fine specialities with the BCEC-1250-R crepe maker from Bredeco.
Voltage / frequency
230 V/ Hz
Low temperature heating up time
72 °C in 41 seconds
Medium temperature heating up time
141 °C in 1 min 59 seconds
High temperature heating up time
191 °C in 3 min 22 seconds
Hot plate material
Aluminum/non-stick coating
Dimensions (LxWxH):
36 x 34 x 8.2 cm
Shipping dimensions (LxWxH)
40 x 13 x 42 cm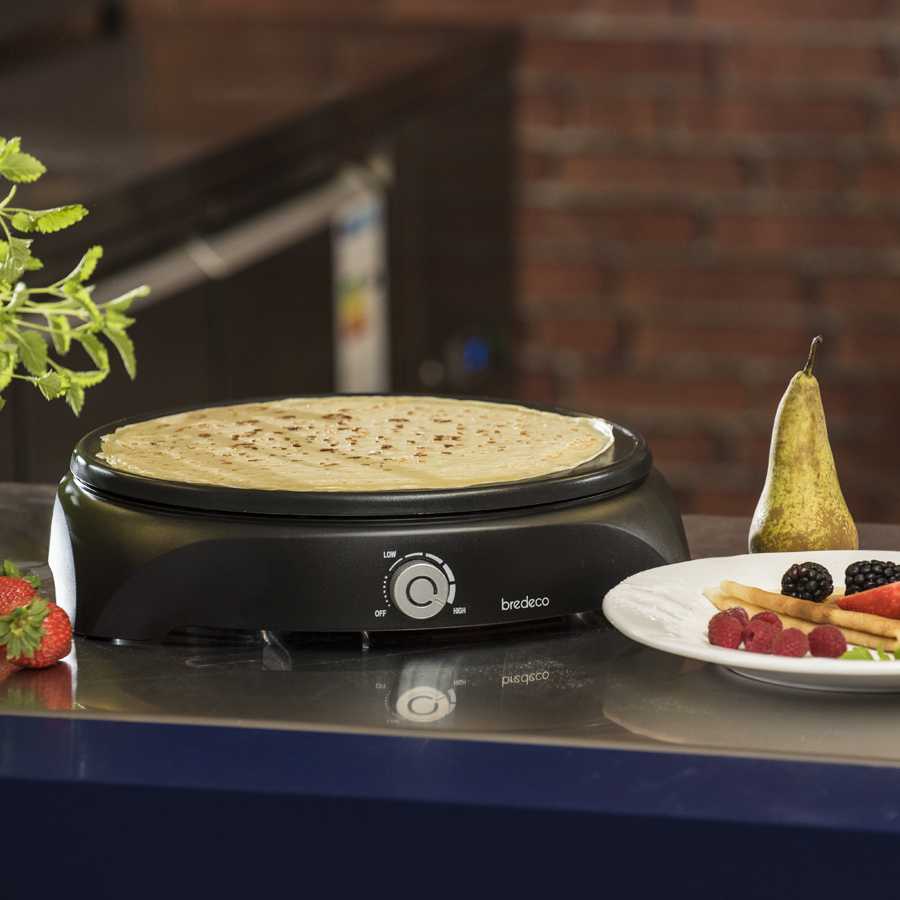 High-performance crepe maker with 1,250 watts and rapid heating system
Compact heating surface, ideal for home cooking and small catering jobs
Perfect for crepes, pancakes, omelettes and fajitas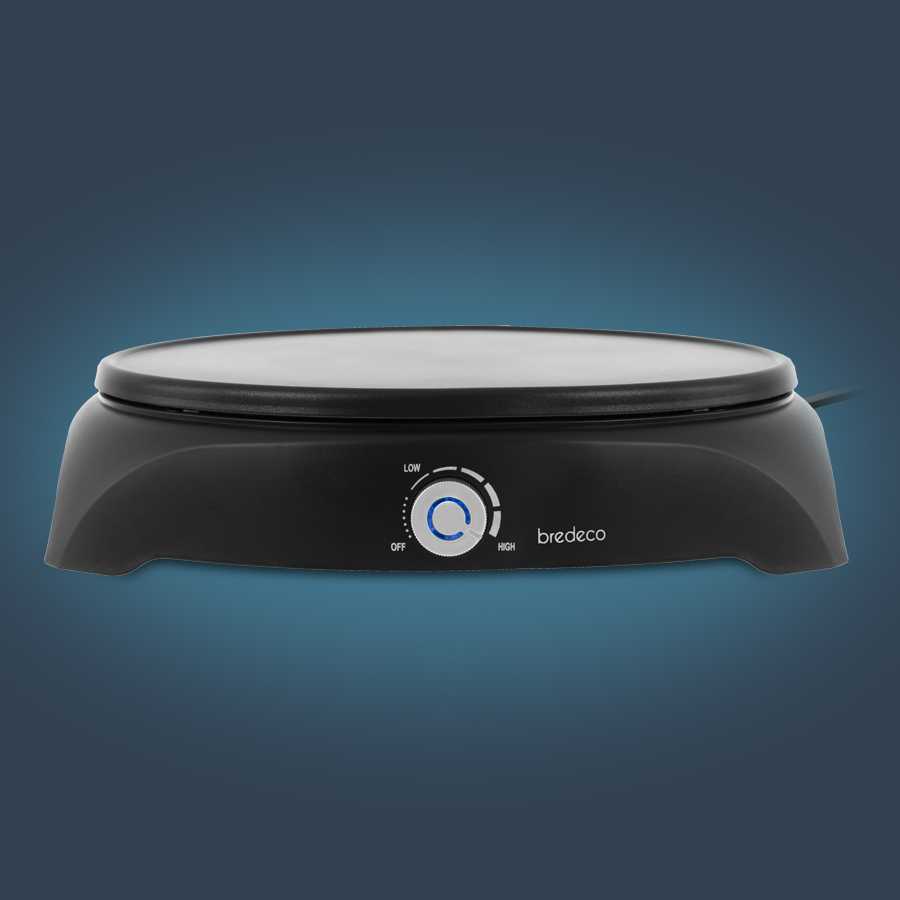 Easy to use with just one button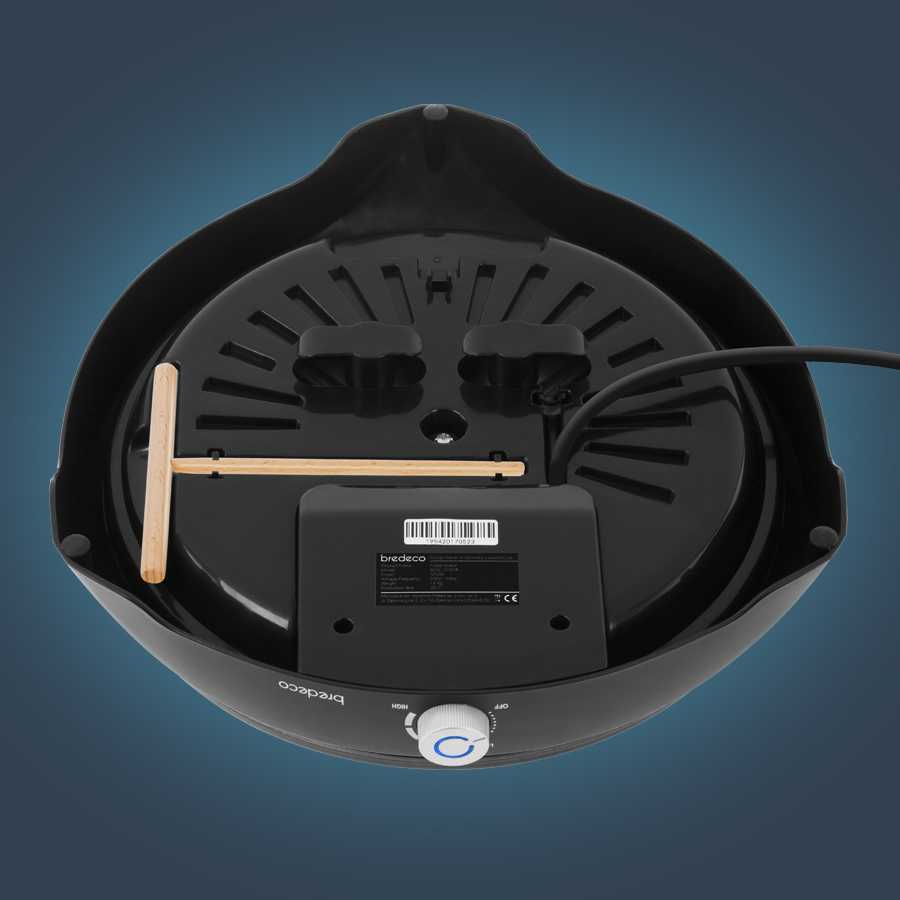 Storage compartment for batter spreader and cable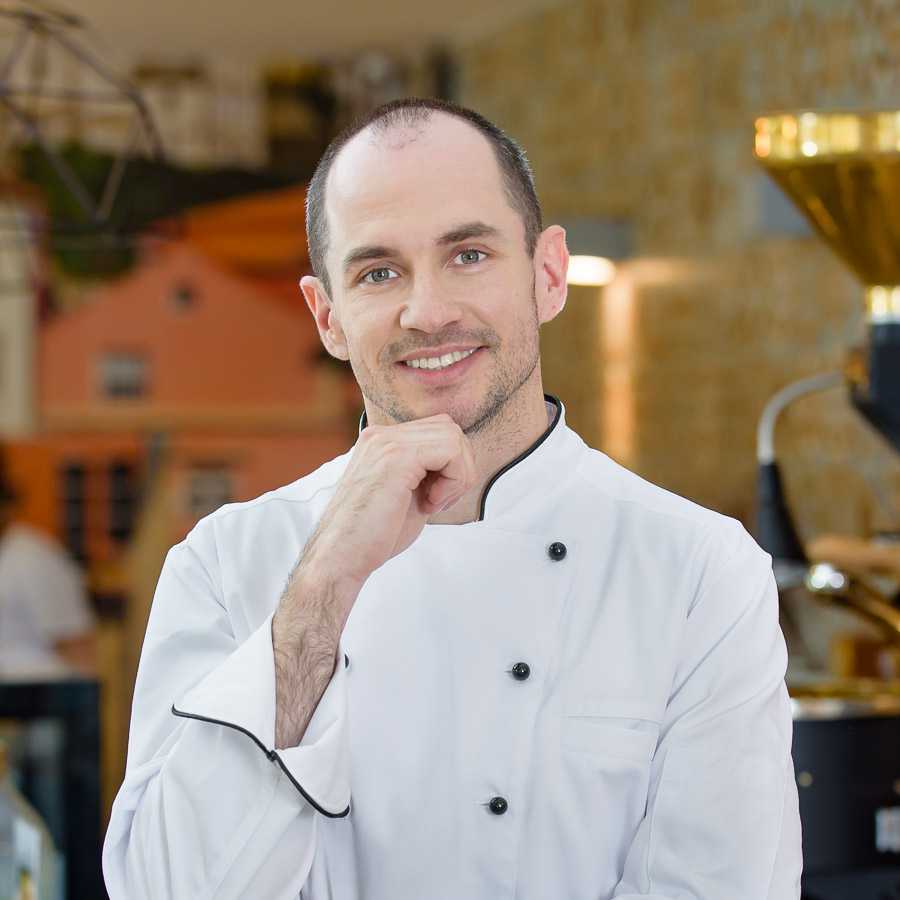 Tested by Artur Siwiec, head pastry chef of prestigious hotels and restaurants in Berlin and Warsaw. A professional with 20 years of career experience.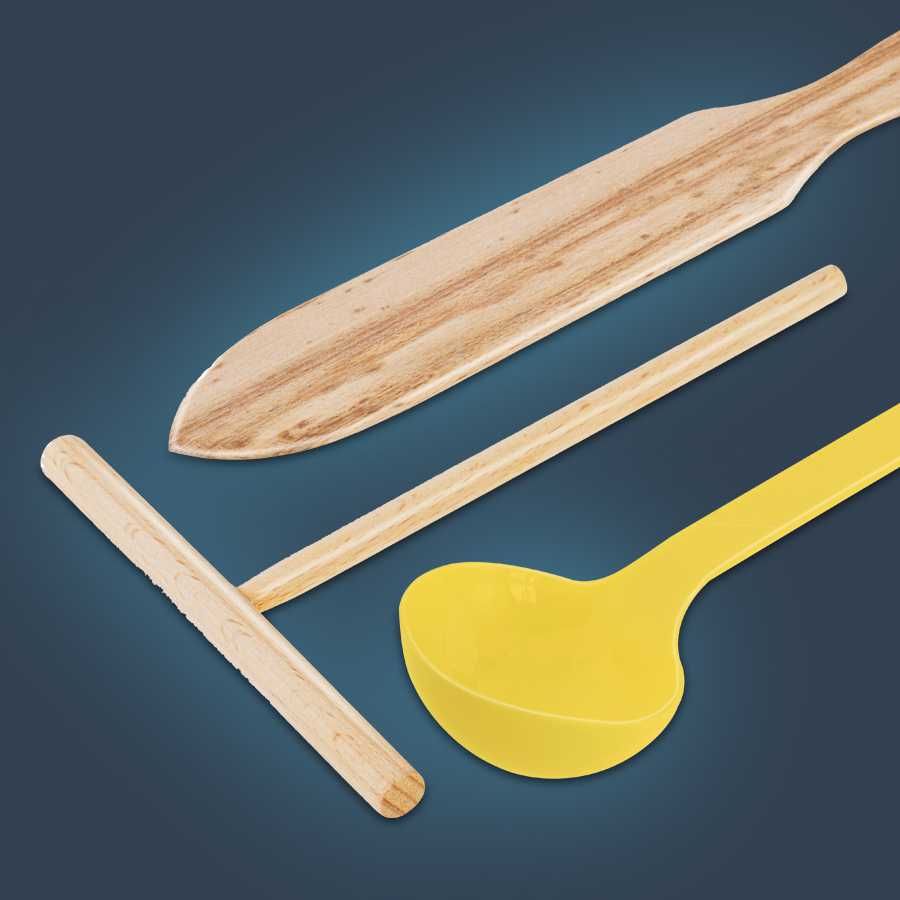 Incl. ladle, batter spreader and spatula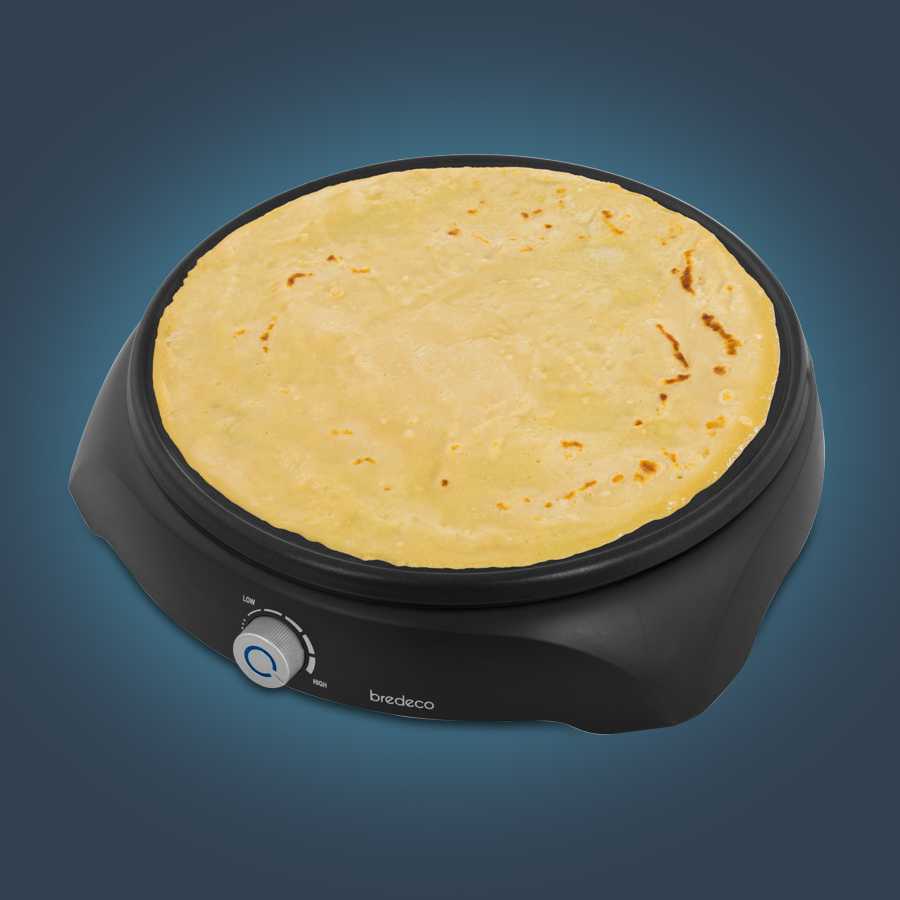 30 cm diameter for preparing one large pancake
Drip trays on the sides prevent batter from running out
Heat-resistant housing with non-slip rubber feet
PRO TIP
To spread a portion of batter over the heating plate, I don't put any pressure on the crepe spreader, but rather spread the batter with circular motions over the entire surface.
I often add a little vegetable oil to the pancake batter. It makes them come out perfect.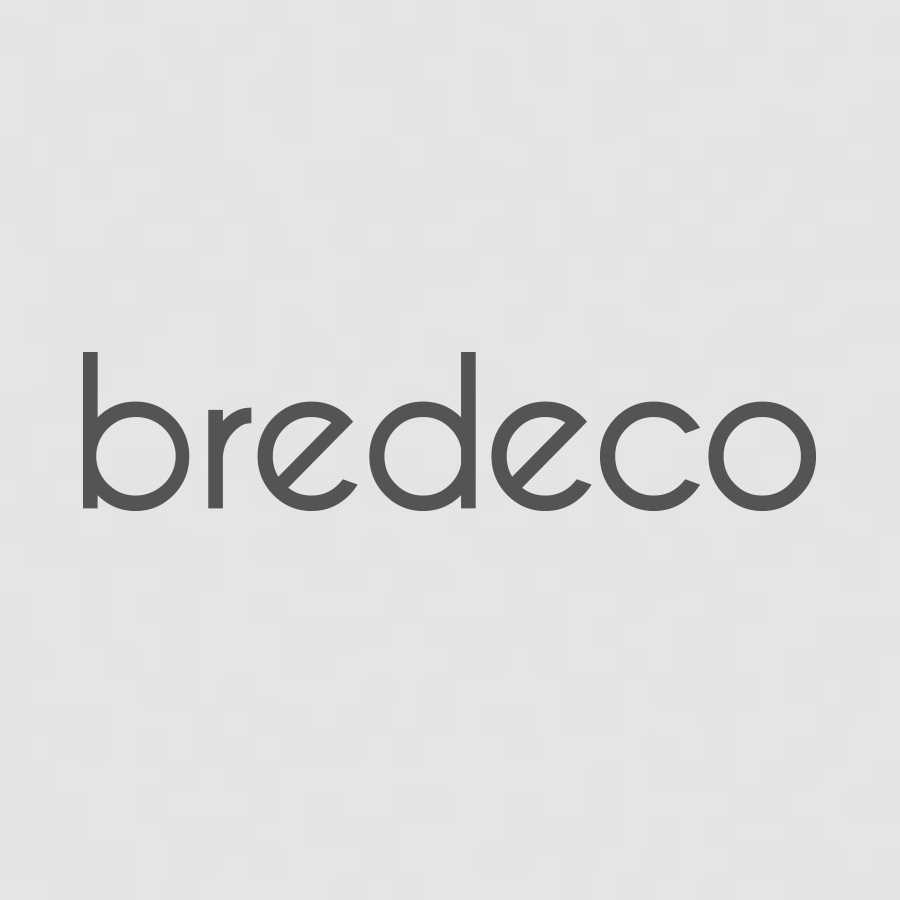 Practical thermostat maintains temperature range of 70-190 °C
Aluminium plate with non-stick coating conducts heat perfectly
Compact and lightweight device for mobile use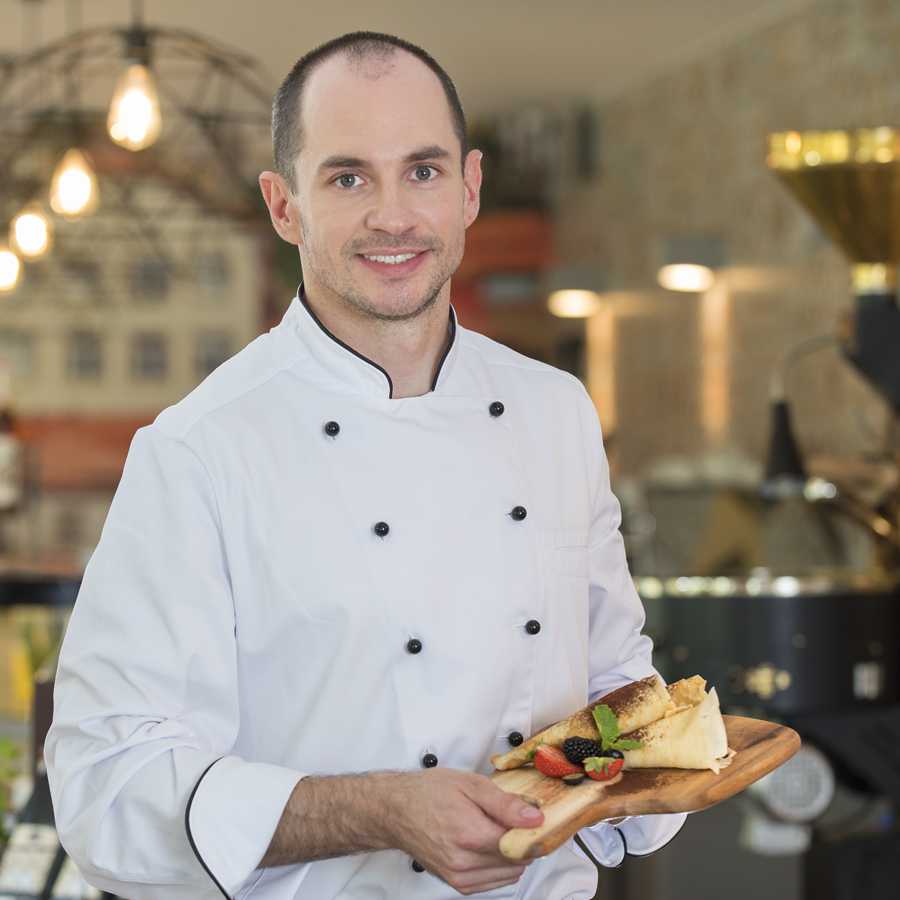 I work with professional products every day. For this video, I made sure to test the device thoroughly. You can take a close look at how this product works and then decide which model is best for your business. I hope my video and tips will help to make your business even more successful.
Head chef of prestigious restaurants in Sydney and Warsaw. An experienced and professional restaurateur
Review by Artur Siwiec, expondo expert (02.08.2018)
Perfect in any kitchen
This device meets all my expectations. I use it to prepare not only pancakes, but any dishes that need a hot surface, such as tortillas, fried eggs or even crepes. That's why this pancake maker replaces other appliances in my kitchen. I use it at home, too. Thanks to its compact size, it takes up very little space and is very handy. It is also easy to use and highly durable, which is of course its great advantage. And its appearance makes it fit for any kitchen interior. It is indispensable in small restaurants where there is no room for large cooking surfaces, or in open kitchens in restaurants.
Is the crêpes maker safe to use?
Yes, the casing has been specially designed as not to heat up. Accidents and burnings are prevented.
How long until the heating plate reaches the desired temperature?
The plate reaches a temperature of 72 °C in only 41 seconds and the maximum temperature of 190 °C in only 3 minutes and 22 seconds.
Crepe Maker BCEC-1250-R
User manual