Professional High-Pressure Washer - 2.200 Watt - Incl. Detergent Tank
Manufacturer: hillvert | Item number: EX10090014 | Model: HT-HUDSON 2200
Axial piston swash plate pump: highly efficient, quiet, excellent durability
2.200 watts engine – Pressure of 15 MPa, cleans surfaces with a high flow rate of 6.5 litres per minute
Durability - Hardened stainless steel pistons
Total-Stop-System: automatically shuts off the pump when the button is not pressed
Lightweight, agile little device with wheels and handle
Professional High-Pressure Washer - 2.200 Watt - Incl. Detergent Tank
The professional high-pressure washer HT-HUDSON 2200 has everything that you need for daily use around the home, garden, yard, workshop, car or in an industrial environment: a high performance due to the 2.200 watts engine, a simple and fast operation, a high-quality workmanship and a long service-life, as well as excellent cleaning results. Adjust the cleaner to your needs with the nozzles included in delivery. Whether you require a gentle care or a powerful cleaning, this professional high-pressure washer from Hillvert can be adapted to any kind of soiling via its pressure and rays.
Voltage / Frequency
230V / 50Hz
Insulation protection class
II
Working pressure
110 – 150 bar
Max working pressure
15 MPa
Max water entrance pressure
7.5 l/m
Max water entrance pressure
1.2 Mpa
Material, piston
Non-corrosive steel
Length, high-pressure hose
5 m
Dimensions (LxWxH)
35.00 x 42.50 x 88.00 cm
Shipping dimensions (LxWxH)
40.00 x 38.00 x 92.00 cm
High pressure washer HT-HUDSON 2200
Plastic gun
Metal nozzle
Water inlet with filter
Cleaning pin
Instruction manual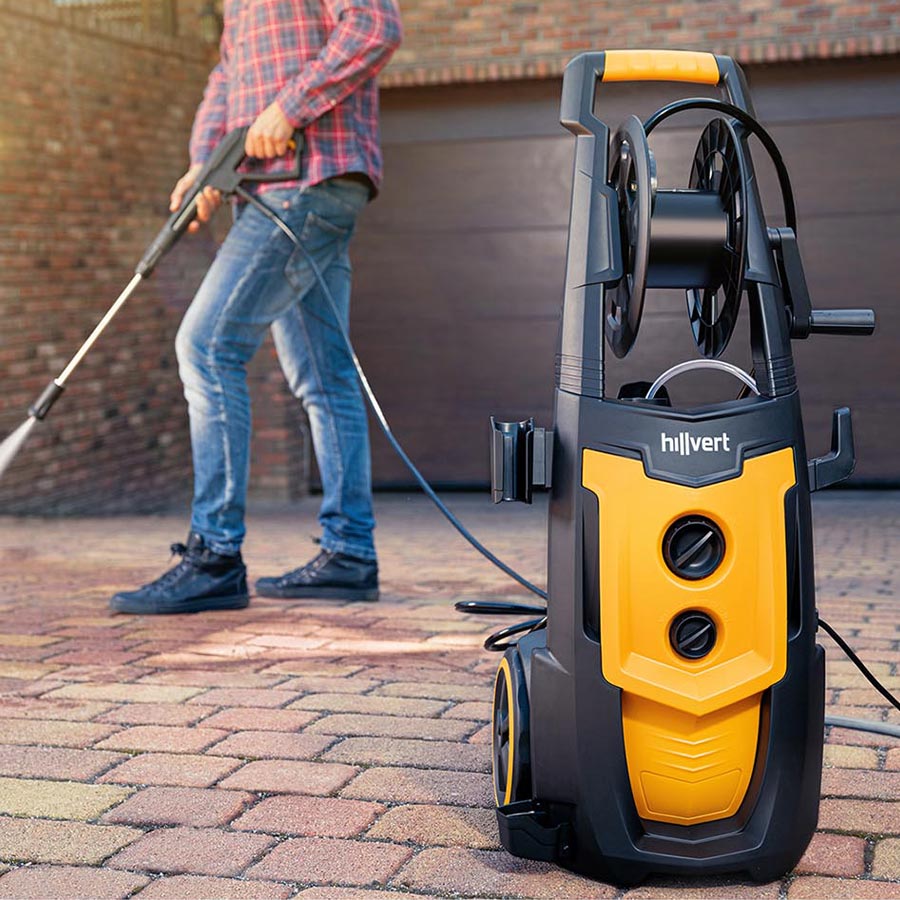 Efficient thanks to high output of the 2,200 W motor
15 MPa pressure produces up to 7.5 L/min
Ideal for cleaning sidewalks, terraces or cars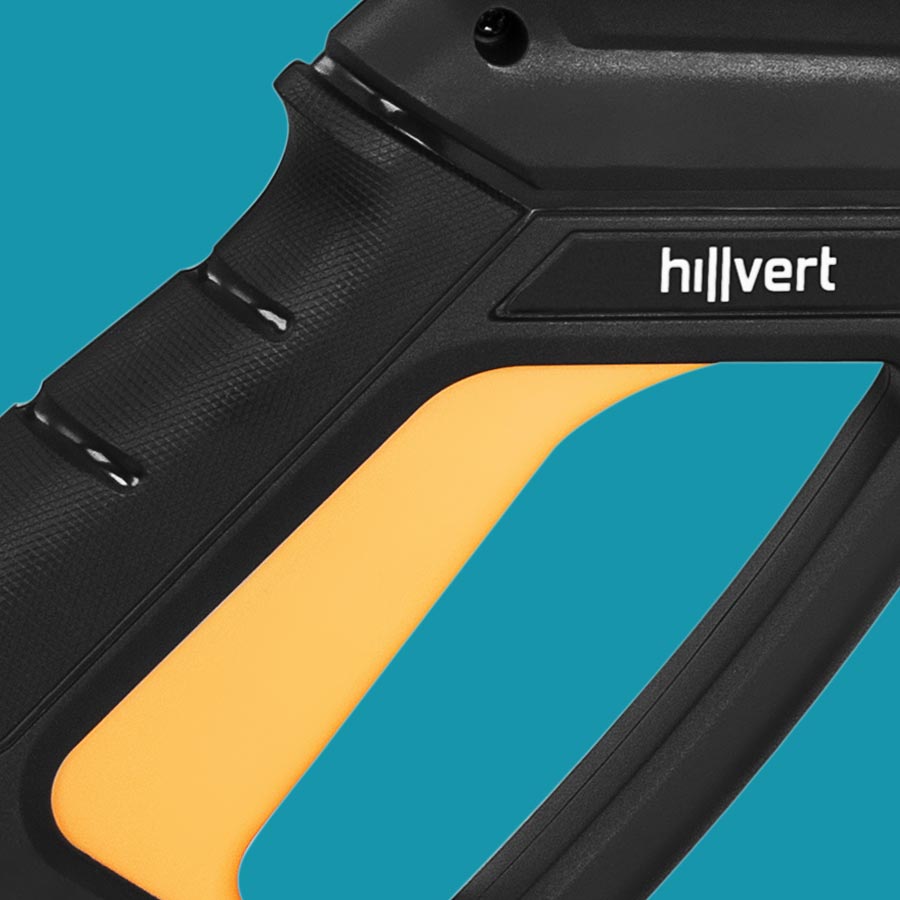 Ergonomic handle facilitates manoeuvring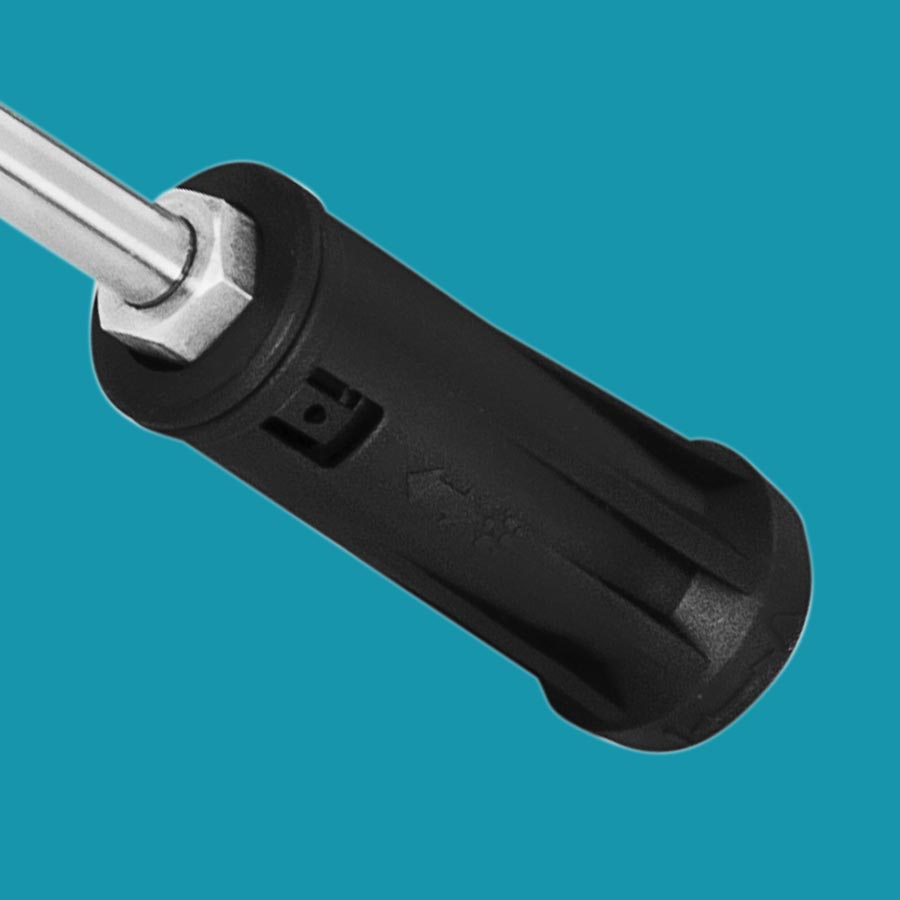 Nozzle for comfortable flow control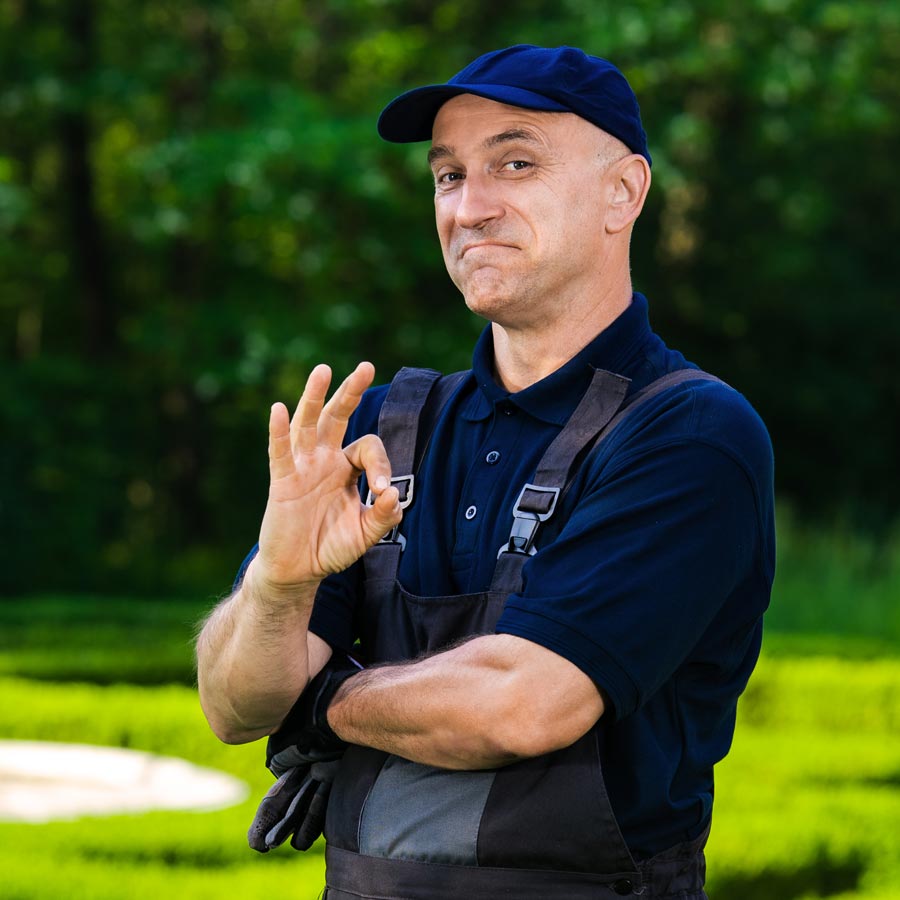 Tested by Artur Beling, a gardener with a passion for landscaping and decades of experience.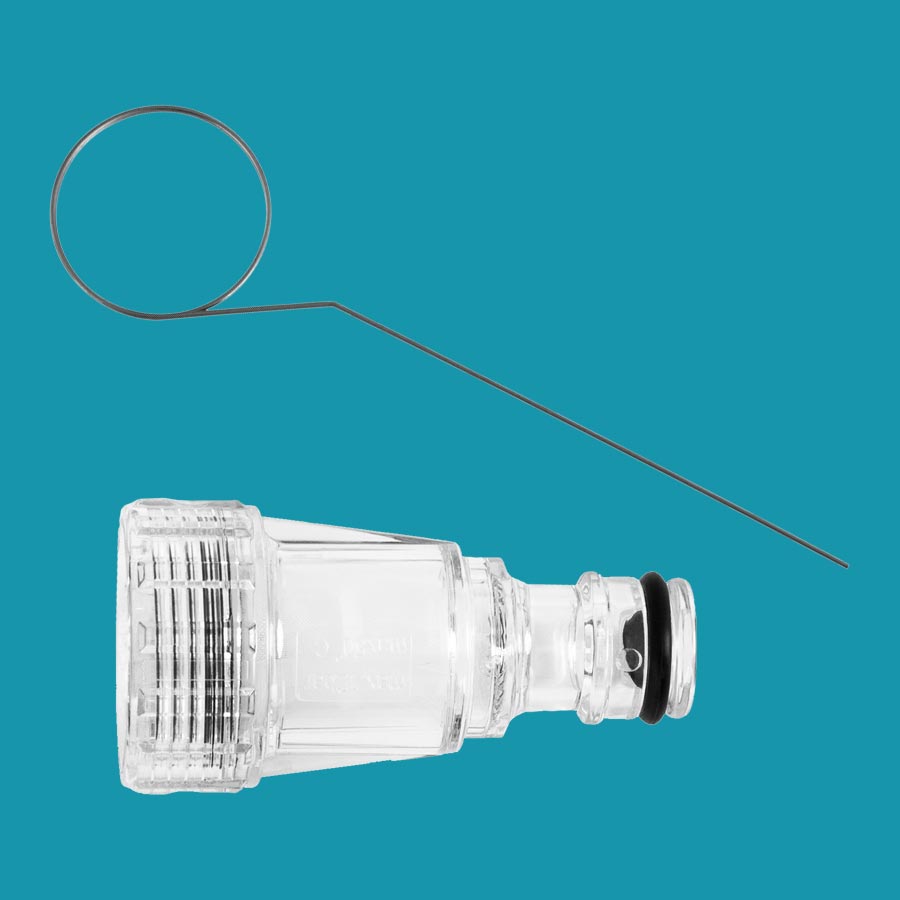 Incl. filter inlet and cleaning plug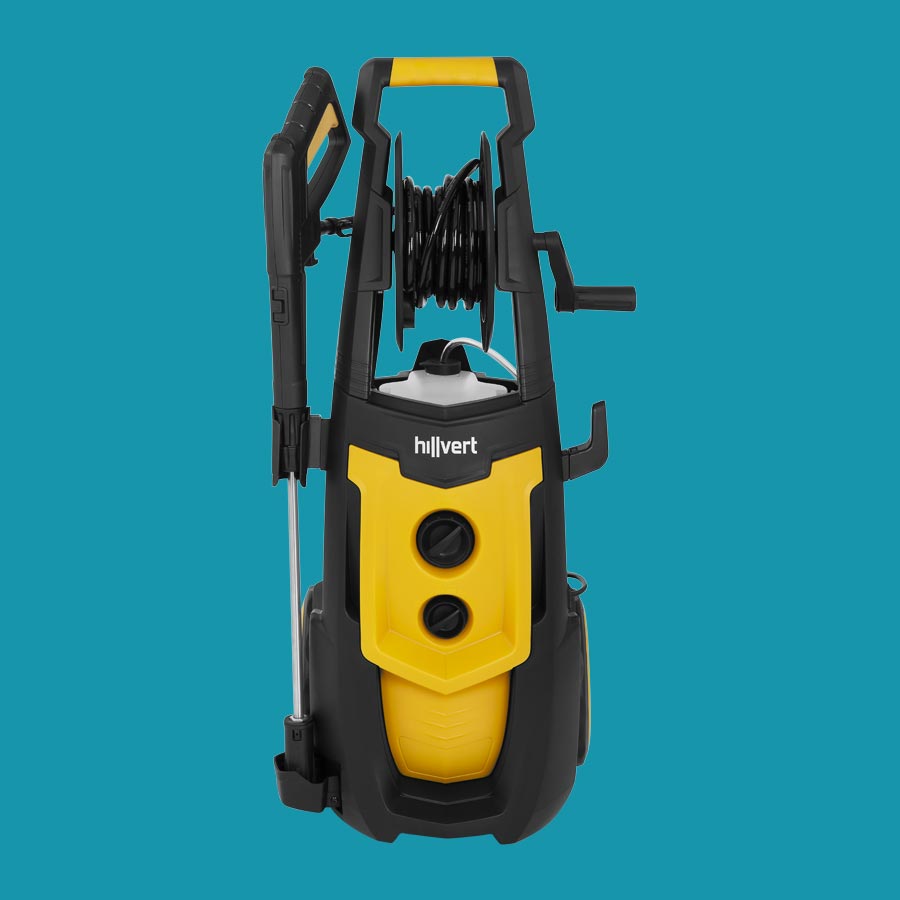 TSS protection shuts off the pump after the trigger is released
Functional handle for fastening accessories
2 rotating wheels for mobility
PRO TIP
The high pressure washer works great for washing, cleaning, rinsing and for use as a "water broom".
You can also use it as a sprayer to quickly increase the air humidity in your greenhouse or under a plastic sheet.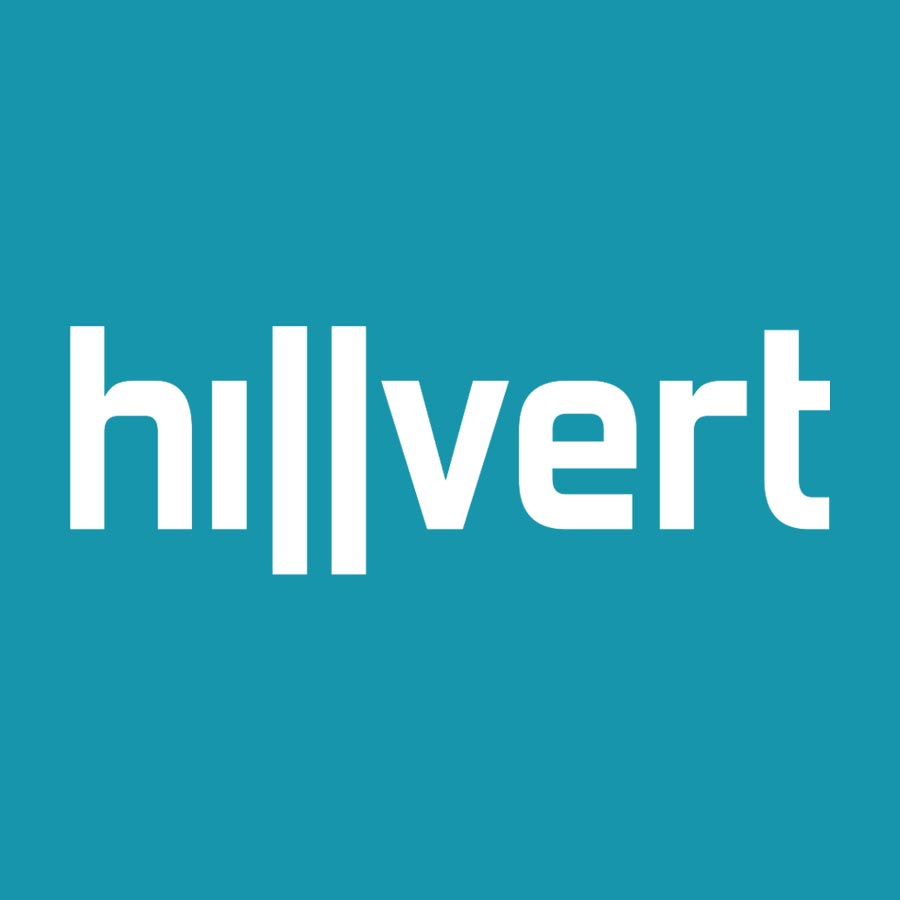 Large cable and hose range of 5 m
Excellent cleaning with warm water (max. 50 °C)
Thermal fuse regulates temperature increase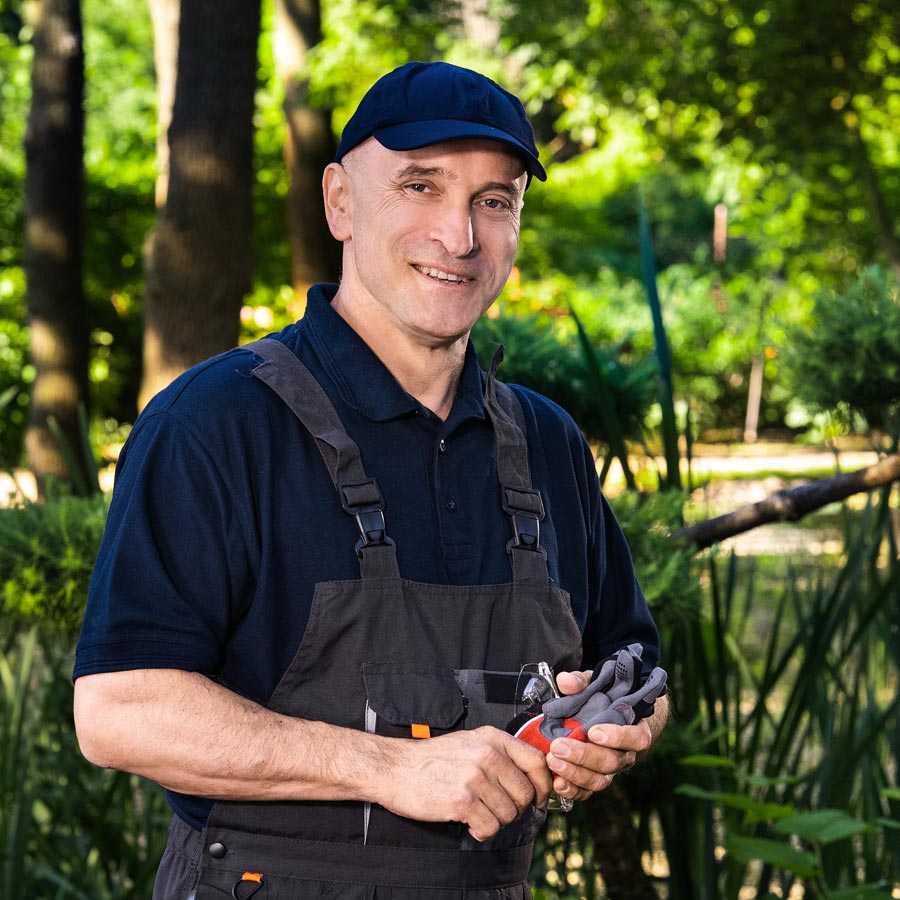 Can I clean my car with this high-pressure washer?
Yes, the professional high-pressure washer was developed for these purposes. To clean cars, you should use the wide rays for softer materials.
I need different nozzles for cleaning. Is changing the nozzles easy or difficult?
Due to the hydraulic quick link, this is very easy. Just push and turn the nozzle clockwise to change it.
Can I use the high-pressure washer to clean my patio and the walkway in my garden?
Yes, the high-pressure cleaner is perfectly suited for these tasks.
---
Sort by...
---
Evaluations will be activated after verification.
Reviews from Anonym (15 Jun 2020)
Reviews from Anonym (15 Jun 2020)
hochdruckreiniger
Macht einen guten Punktstrahl. Breitstrahl ist nicht akzeptabel.
Reviews from Anonym (12 May 2020)
Reviews from Anonym (12 May 2020)
très bon produit
si en plus il y avait la fiabilité !!!!!!!
Reviews from Hermann Irkens (6 May 2020)
Reviews from Hermann Irkens (6 May 2020)
Sehr Gut
Gute Preisleistung für die Ware
Reviews from Anonym (20 Apr 2020)
Reviews from Anonym (20 Apr 2020)
Pressure Washer Huson220
The Pressure washer is great good price very happy I would recommend to other people.
Still not sure?
Our experts are ready to help!
Mon - Fri 09:30am - 04:30pm
This product
Various nozzles

Automatic start-stop system

Hardened stainless steel pistons

Overheat protection

Trolley for easy movement
Ready to ship today, Delivery time appr. 1-2 weeks
Professional High-Pressure Washer - 2.200 Watt - Incl. Detergent Tank
Ready to ship today, Delivery time appr. 1-2 weeks
Various nozzles

Automatic start-stop system

Hardened stainless steel pistons

Overheat protection

Trolley for easy movement
Various nozzles

Automatic start-stop system

Hardened stainless steel pistons

Overheat protection

Trolley for easy movement
Ready to ship today, Delivery time appr. 1-2 weeks
High Pressure Washer - 1.400 Watts
Instead of: £109.00
£95.00
Ready to ship today, Delivery time appr. 1-2 weeks
Various nozzles

Automatic start-stop system

Hardened stainless steel pistons

Overheat protection

Trolley for easy movement