Off-road rope winch - 9.500 lbs - 4,310 kg - 3-step planetary gear
Manufacturer: MSW | Item number: EX10060024 | Model: PROPULLATOR 9500-PRO
Product Highlights
Traction of 9,500 lbs / 4,310 kg
5.5 PS engine
Gear 218:1
Weight 38 kg
3-Step planetary gear
Highlights
Electrical winch
Traction of 9,500 lbs / 4,310 kg
High-powered 5.5 PS engine
Robust Steel rope with a diameter of 7.8 mm and 28 m length
Incl. complete equipment (mounting plate, pulley, reel opening etc.)
Off-road rope winch - 9.500 lbs - 4,310 kg - 3-step planetary gear
The inexpensive off-road winch PROPULLATOR 9500-PRO from MSW has been designed for professional use. It is suitable for all kinds of quads and ATVs and can also be mounted onto trailers and tractors. The winch has a number of additional materials for your crafting needs - such as pulley, remote control and more.
Please note: all pictures with the winch mounted on the off-road vehicle refer to model 10060667. This is just a suggestion of use. Choose a product that suits your needs.
Model
PROPULLATOR 9500-PRO
Max traction
9.500 lbs / 4,310 kg
Control
Wired remote control + wireless remote control
Transmission
3-Step planetary gear
Rope guide
4 reel openings
Brake
2 automatic (integrated into the drum)
Diameter, steel rope
7.8 mm
Drum size
Ø 64 mm x 226 mm
Dimensions (LxWxH)
54 x 15.5 x 22 cm
Shipping dimensions (LxWxH)
61 x 36 x 26 cm
Traction speed and ampere consumption at a given loading
> Propullator 9500-PRO
Weight
kg
0
907
1814
2722
4309
Pull speed
Mpm*
10.8
4.88
3.63
2.98
2.2
Ampere
A
78
130
190
240
350
*Mpm = Meters per minute
Download PDF
Electric winch PROPULLATOR 9500-PRO
Hook
4 reel openings
Snatch Block Pulley
Connection cable and control box
Wired remote control
Remote control
Instruction manual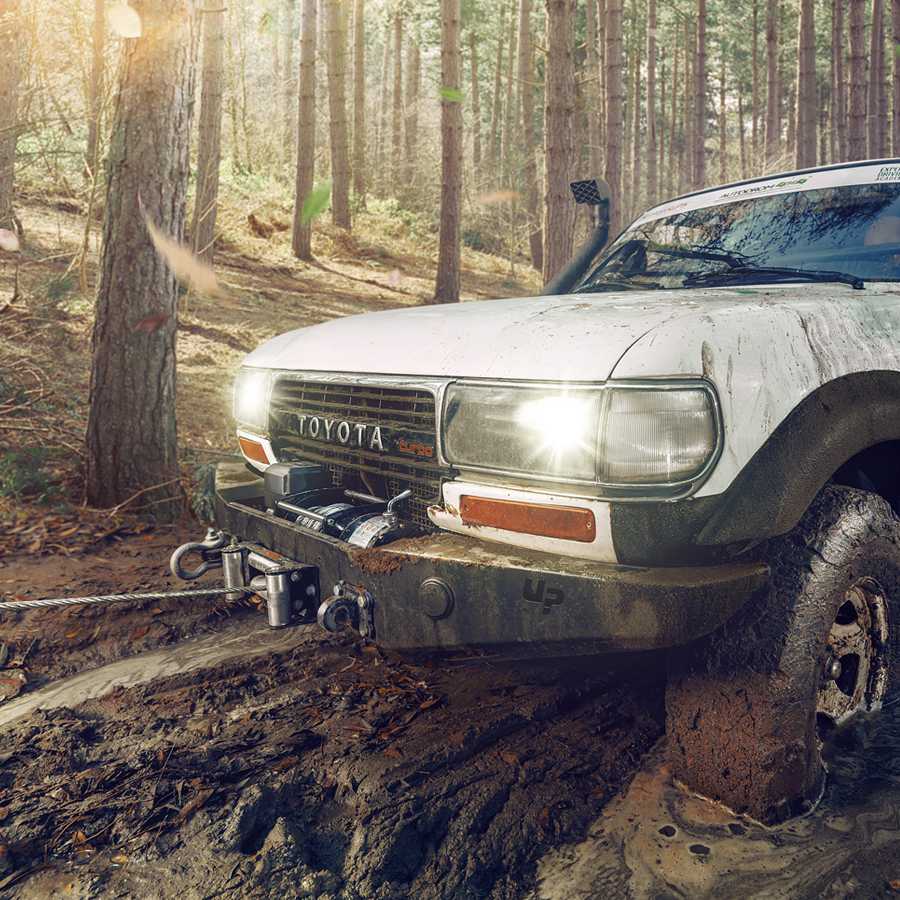 High performance thanks to 5.5 hp motor
Up to 4,310 kg (9,500 lbs) pulling force
Ideal for vehicles, trailers, boats, wagons, etc.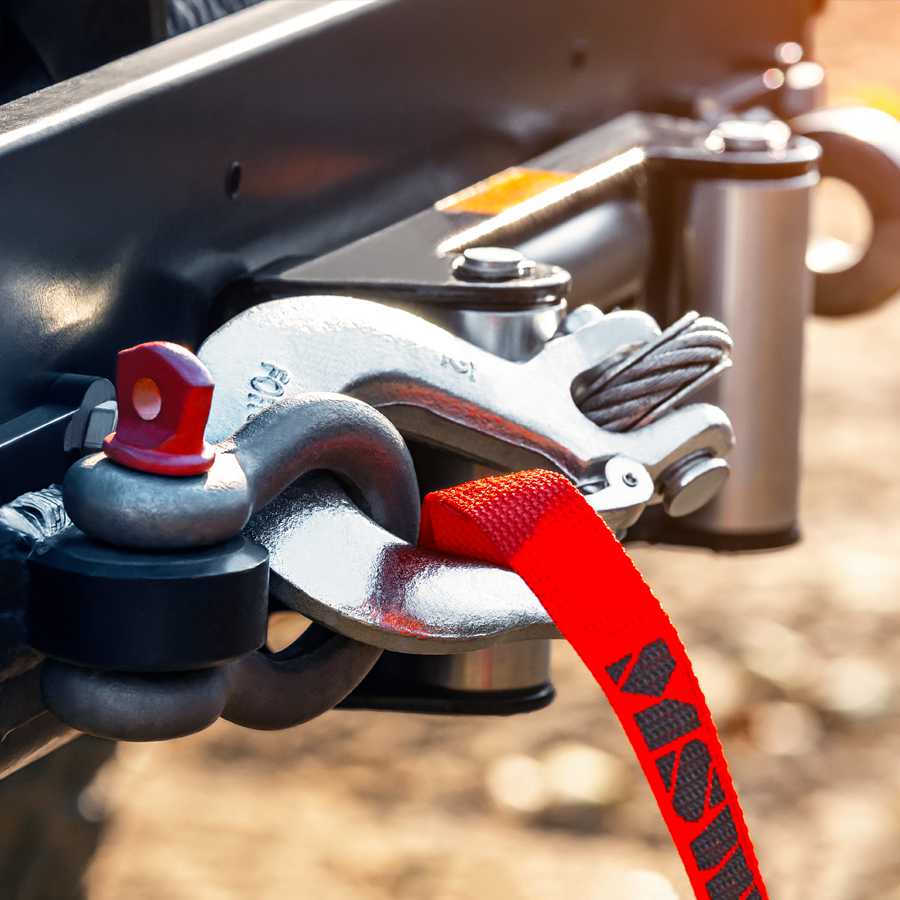 Torsion-resistant 28 metre-long cable with hook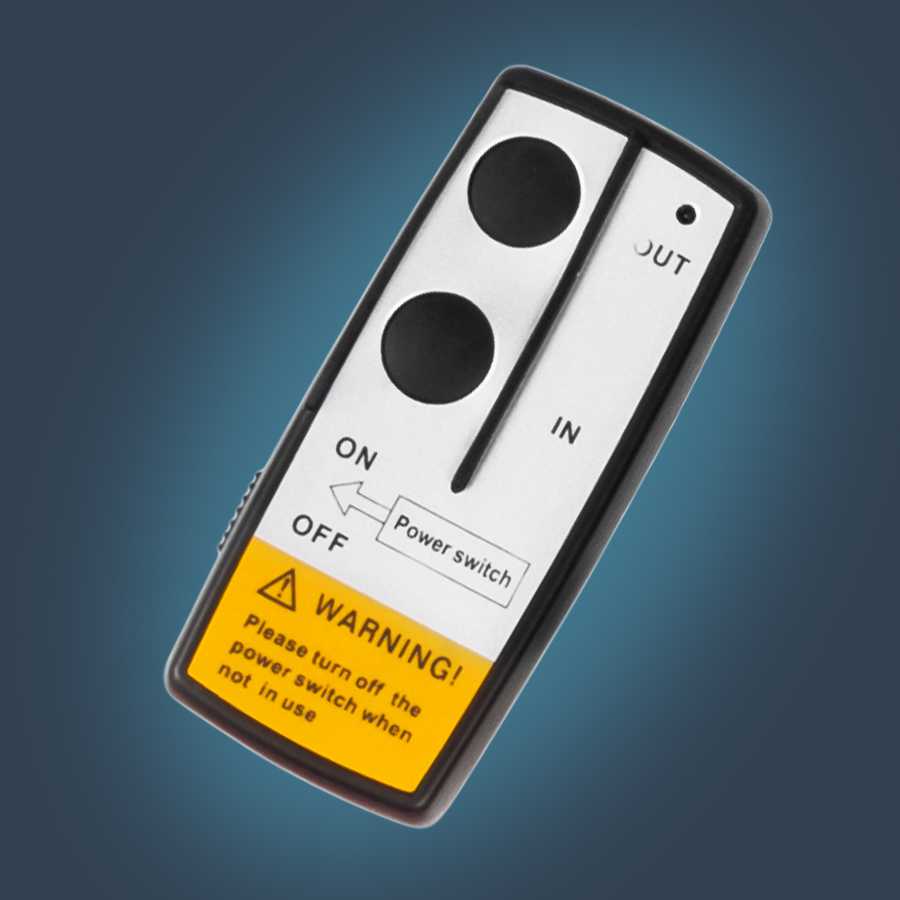 Practical remote control with a range of up to 25 m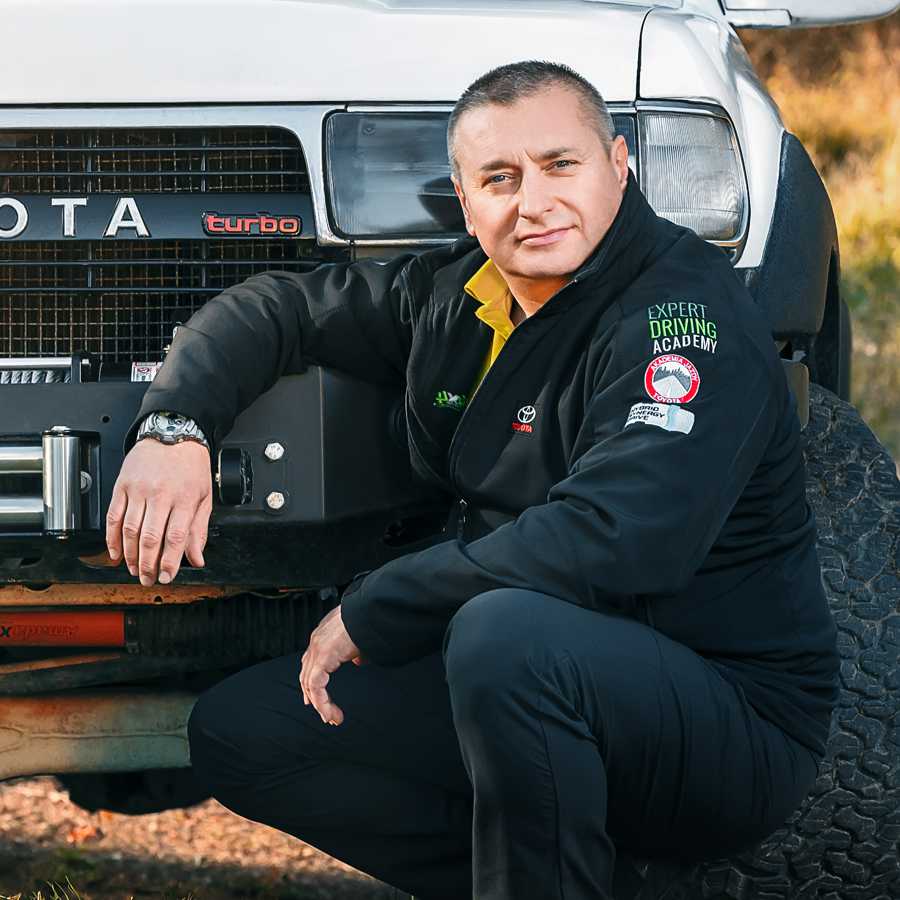 Tested by Roman Wasik, owner of the Expert Driving Academy, a driver education and training centre.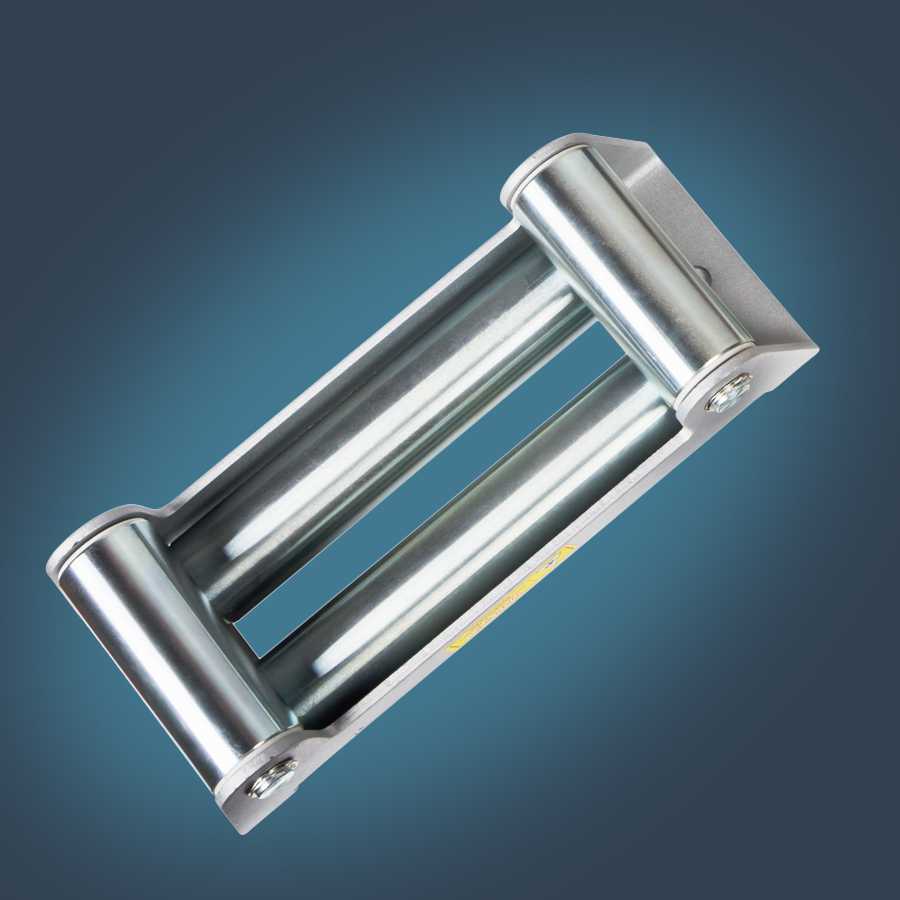 4-way reel opening prevents cable from breaking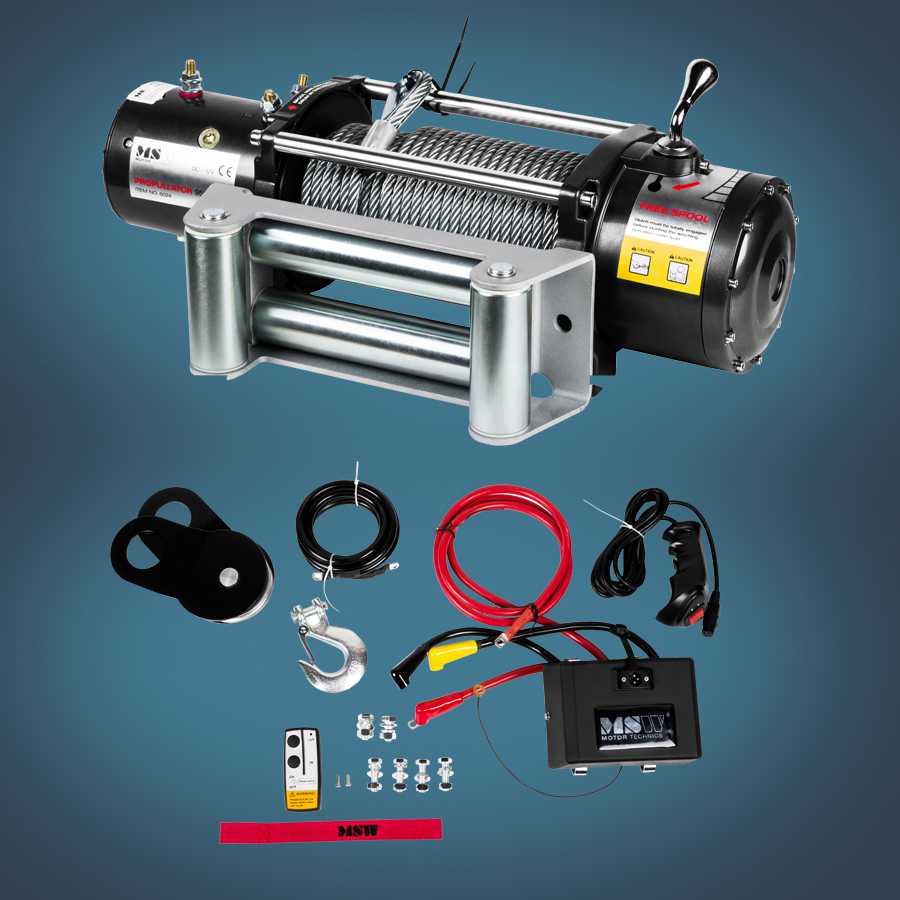 High speed, up to 10.8 m/min (without load)
Power control with a reduction factor of 218:1
Control the winch from inside or outside the vehicle
PRO TIP
It's very important to make sure that the winch is correctly fastened to the vehicle. This improves efficiency and safety.
I always wear gloves when using the winch, and secure the cable with a special muffler.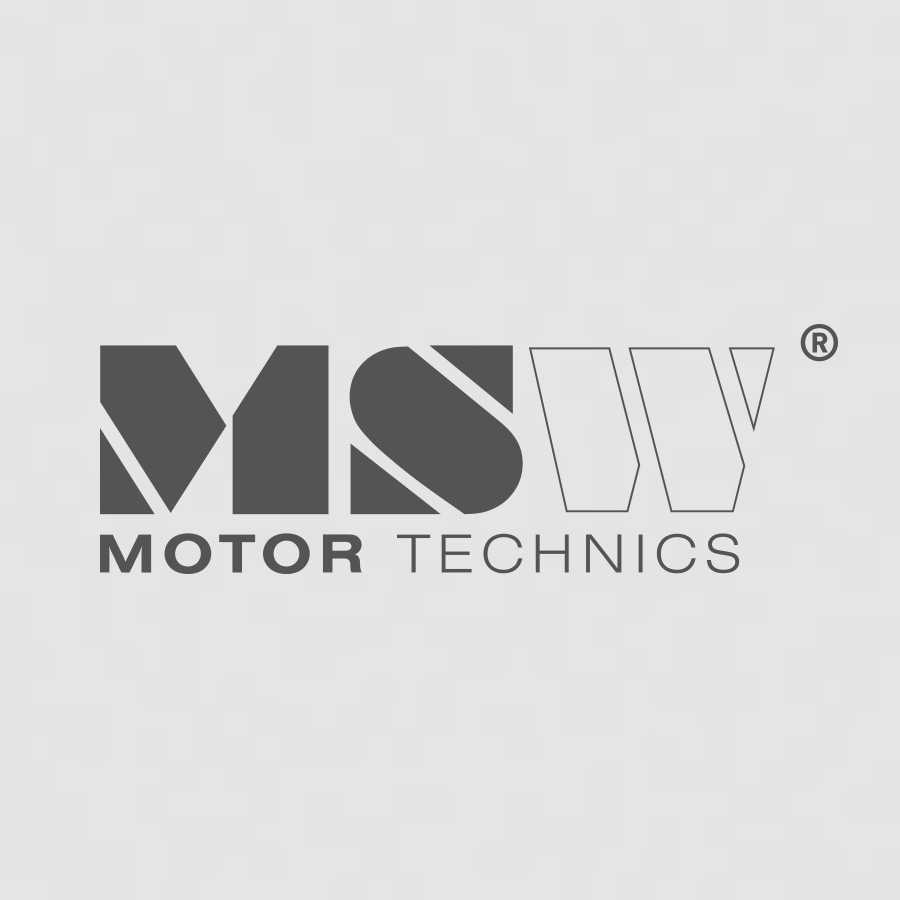 2 gears: Select the optimal winding method
Automatic brake, overheat and overload protection
Rain-, snow- and dirt-repellent housing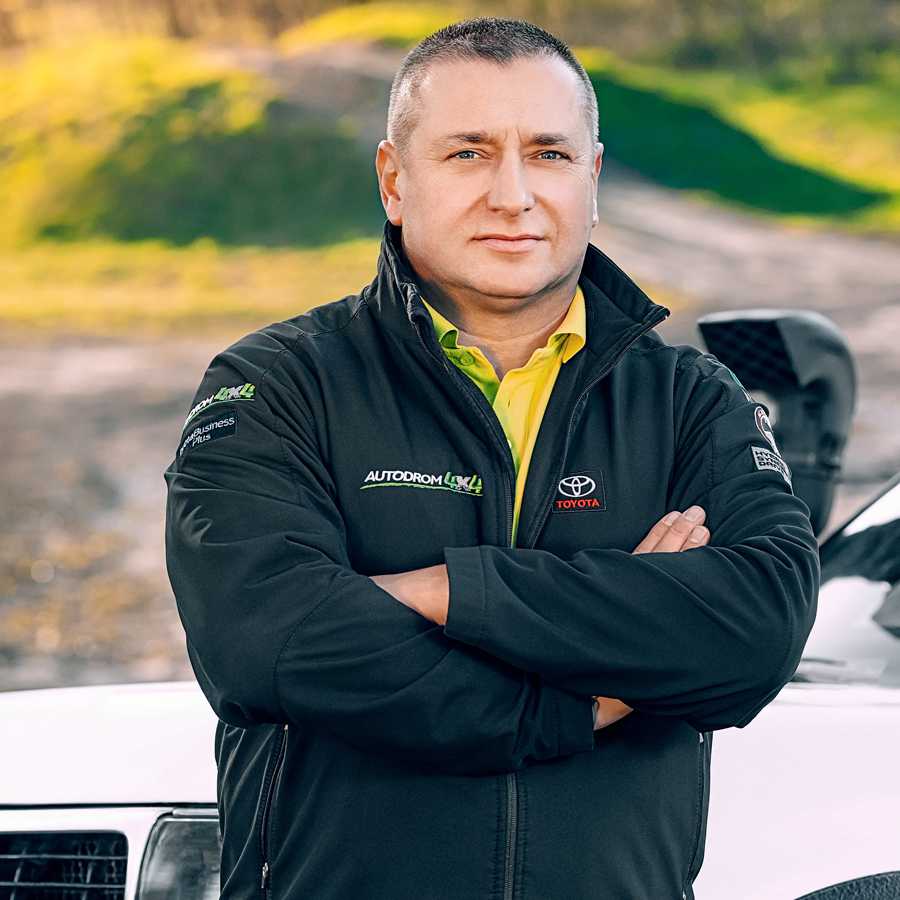 Review by Roman Wasik, expondo expert (31.01.2019)
The cable winches from MSW stand out above all for their solid workmanship. There is an obvious difference between these products and those of other brands from Chinese manufacturers. Combined with their attractive price and broad selection of models for different uses, these are really something special on the market. These cable winches are great not only for private use, but also in the energy sector or the military. I could see MSW winches being used for field driving training in these sectors, among other things. This type of training is a real test of strength and endurance for these kinds of products, but I'm positive that the MSW winches would not disappoint!
Owner of Expert Driving Academy
Can the rope be pulled from the drum manually to work faster?
Yes, due to the stainless steel manual coupling, the rope can also be rolled and unrolled by hand.
How do I wire the winch to the control box?
The instruction manual explains in detail how to wire the control box before operation.
★
★
★
★
★
Write the first review for this product
---
---
Evaluations will be activated after verification.