Candy Floss Machine with Trolley - 52 cm
Item number: EX10010138 / Model: RCZC-1200-W
Candy Floss Machine with Trolley - 52 cm
Item number:

EX10010138

Model:

RCZC-1200-W

In the product range since:

2008
Ready to ship today, Delivery time appr. 4-6 workdays**
Your benefits at a glance
Order recommended accessories
Candy Floss Machine with Trolley - 52 cm
The candy floss machine RCZK-1200-W from Royal Catering is especially designed to suit your mobile catering equipment needs. It is designed for commercial use and stands out with its high performance. Thanks to its small size and versatility, this machine is ideal for festivities of all kind. Our candy floss machine offers countless possibilities for variation so you can make your candy floss as unique and individual as the customers you serve.
A sugar-sweet flavour experience—the cotton candy machine RCZC-1200-W from Royal Catering
This candy floss maker is equipped with a highly efficient and powerful 1,200-watt heating element. The two toggle switches let you easily control the spinning head temperature and rotation. The current amperage is shown on a display. An integrated fuse automatically shuts off the device in the event of technical problems, ensuring optimal safety.
With its 52-cm diameter, the stainless-steel pan is perfect for quickly preparing large amounts of candy floss. It takes just 60 seconds to make one serving (approx. 12 to 18 g of sugar).
As it is produced, the cotton candy is wrapped around a stick and easily formed into the desired shape. Let your imagination run wild—from flowers to animal shapes, anything is possible. The pan's special construction enables you to always maintain a clean work environment, as sugar and candy floss are primarily kept in the collecting basin.
The spinning head spins the liquid sugar into fine sugar threads and gradually gathers them into a ball of floss. It's easy to make both large and small portions. The built-in drawer is perfect for storing sugar and measuring spoons.
The pink cart is made of powder-coated steel and has two high-quality inflatable tires which guarantee mobility and flexibility and allow you to push the cart quietly. Two rubberized adjustable legs also ensure that the frame stands securely on any surface.
To prepare the device for the next use, simply remove the dishwasher-safe bowl and spinning head for cleaning. Just like that, the machine is ready for its next use. Complete your inventory of food-service equipment with this candy floss machine from Royal Catering and be the main attraction at any event.
The included spoon makes portioning the sugar child's play! Depending on the size of the sugar grains, you can use the spoon to scoop up to 20 grams of sugar. In addition to the measuring spoon, delivery also includes two drive belts.
Highlights
Powerful 1,200-watt heating element
Separate thermostat and rotation control
Easy to clean and durable—basin and spinning head are easily removable
Mobile and flexible thanks to cart
Measuring spoon for precise portioning
Voltage / Frequency
230 V / 50 Hz
Material, housing
Powder-coated steel
Basin and spoon material
Stainless steel
Performance
1 unit* / 60 sec. (*12-18 g sugar)
Length, power cable
1.76 m
Dimensions (LxWxH)
96 x 52 x 88 cm
Shipping dimensions (LxWxH)
66 x 56 x 52 cm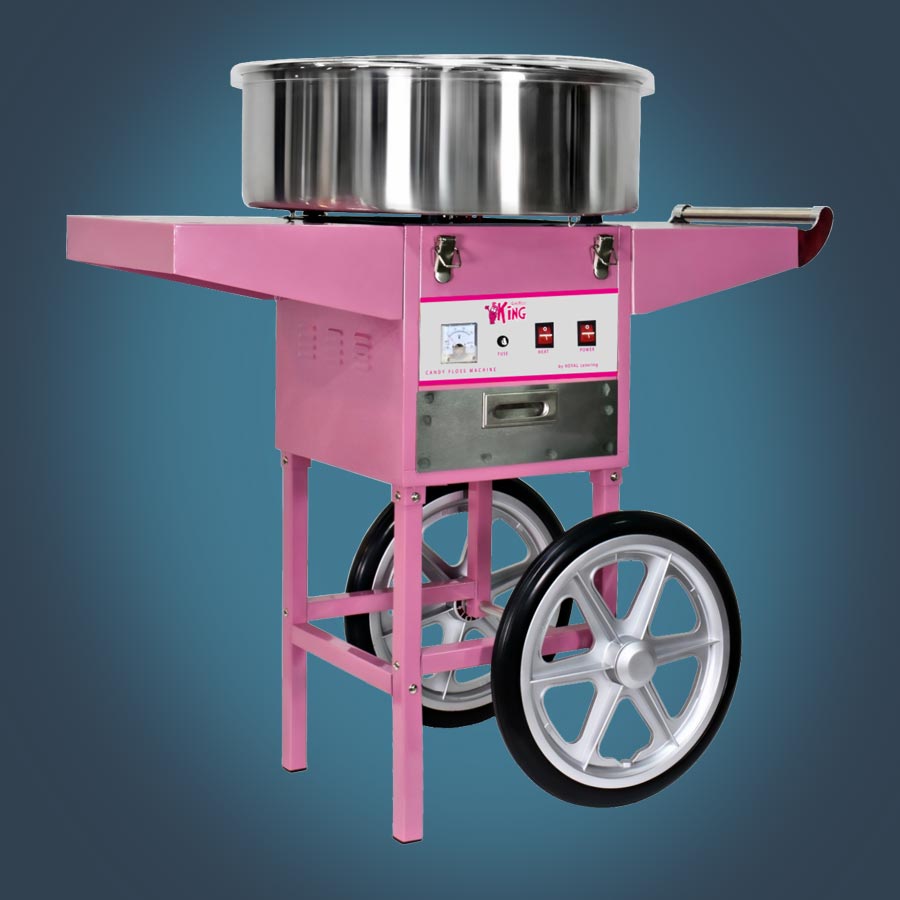 Efficient and powerful 1,200 W
Capacity: One serving of cotton candy in just 60 seconds
Suited for flavoured and coloured cotton candy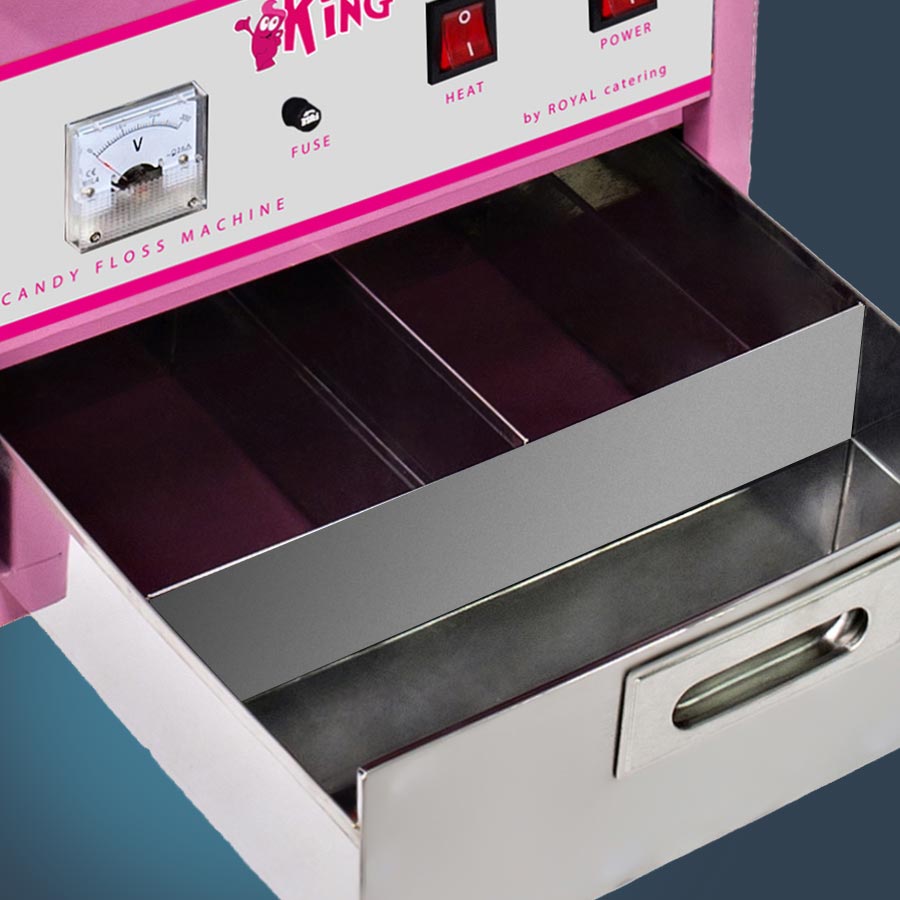 Practical accessory drawer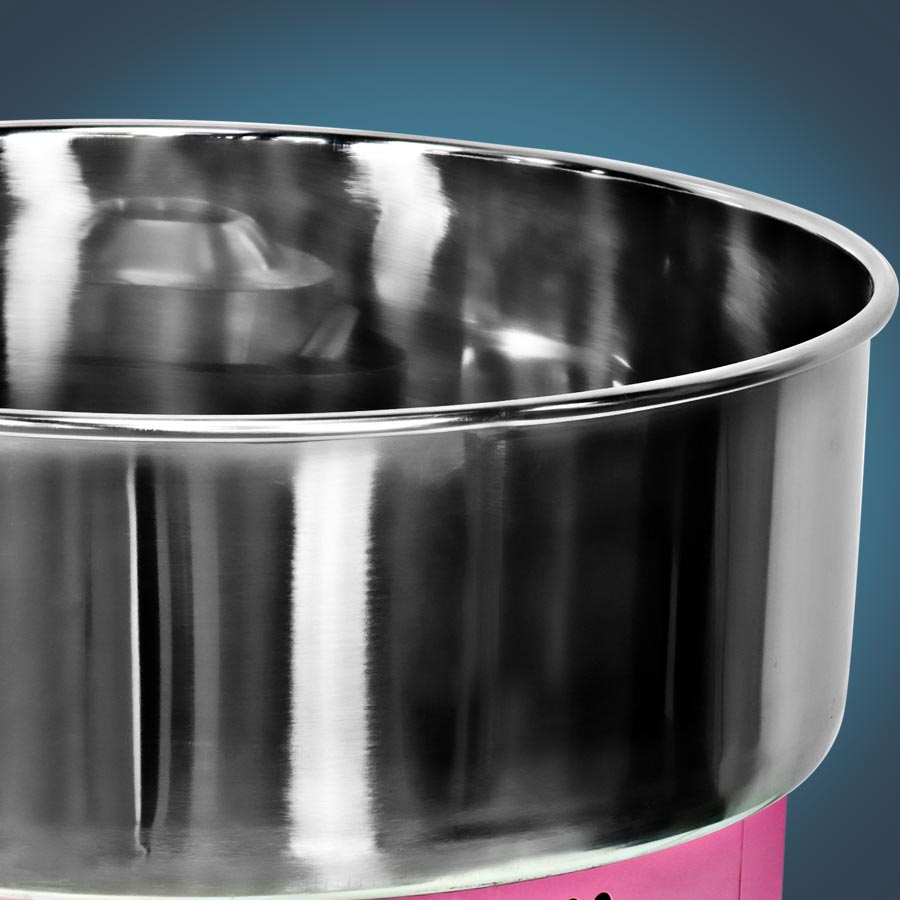 Robust stainless steel is highly durable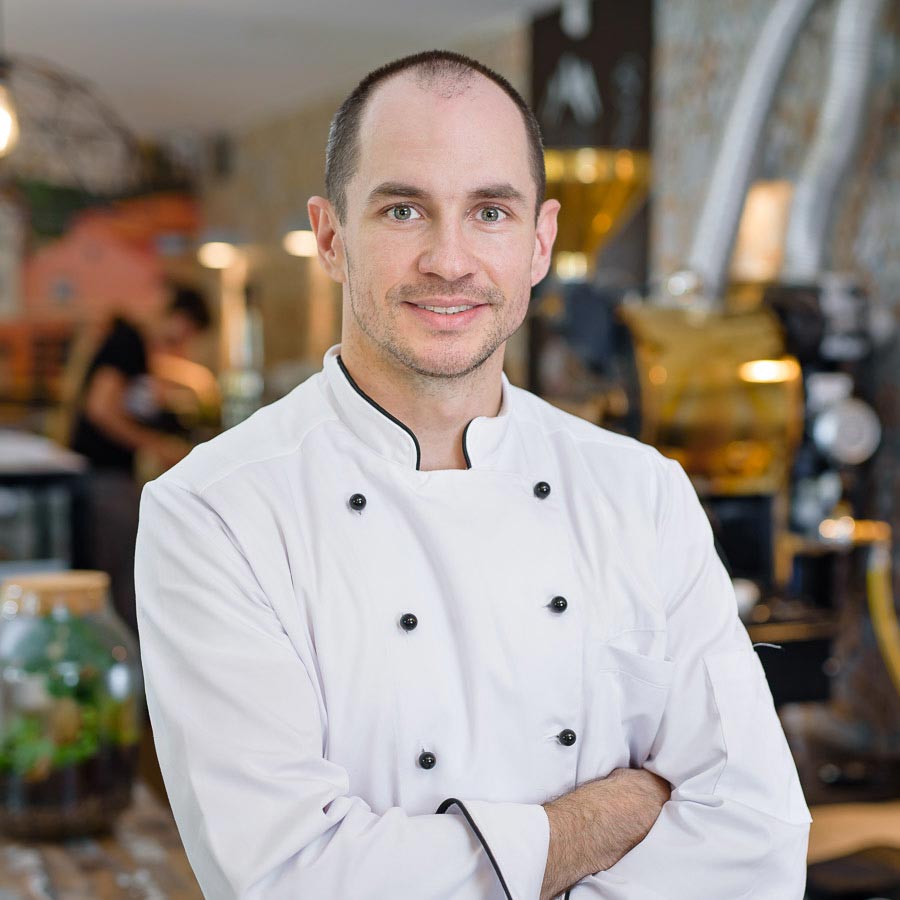 Tested by Artur Siwiec, head pastry chef of prestigious hotels and restaurants in Berlin and Warsaw. A professional with 20 years of career experience.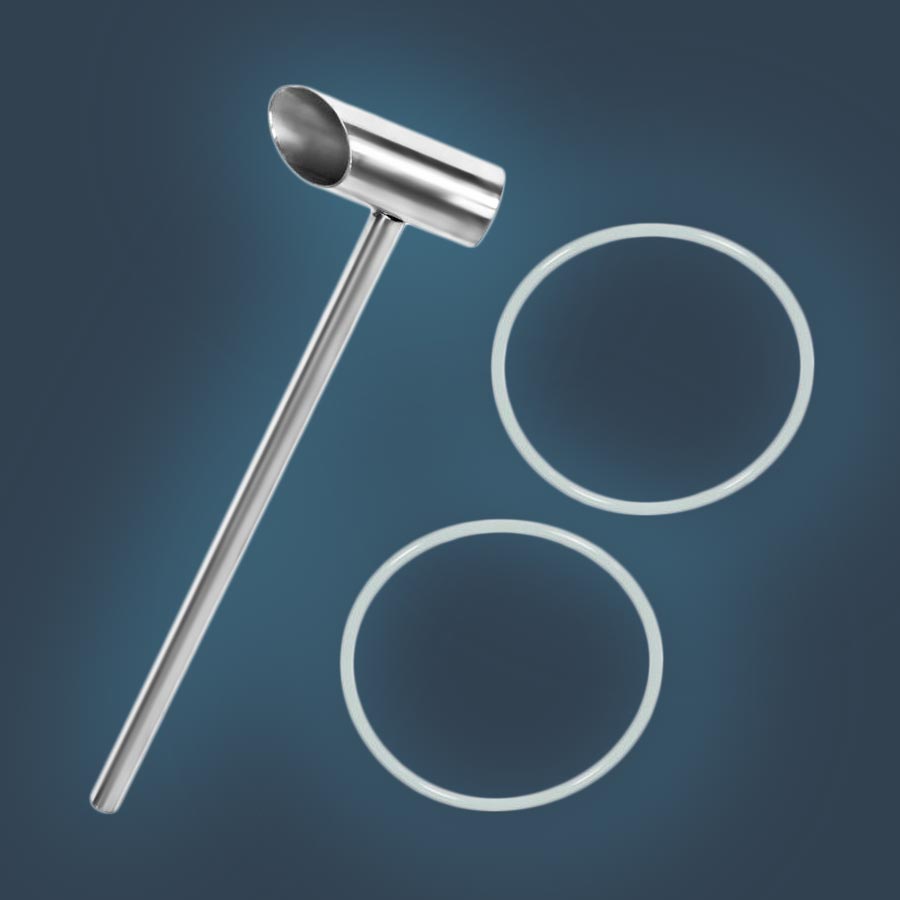 Incl. sugar spoon and 2 drive belts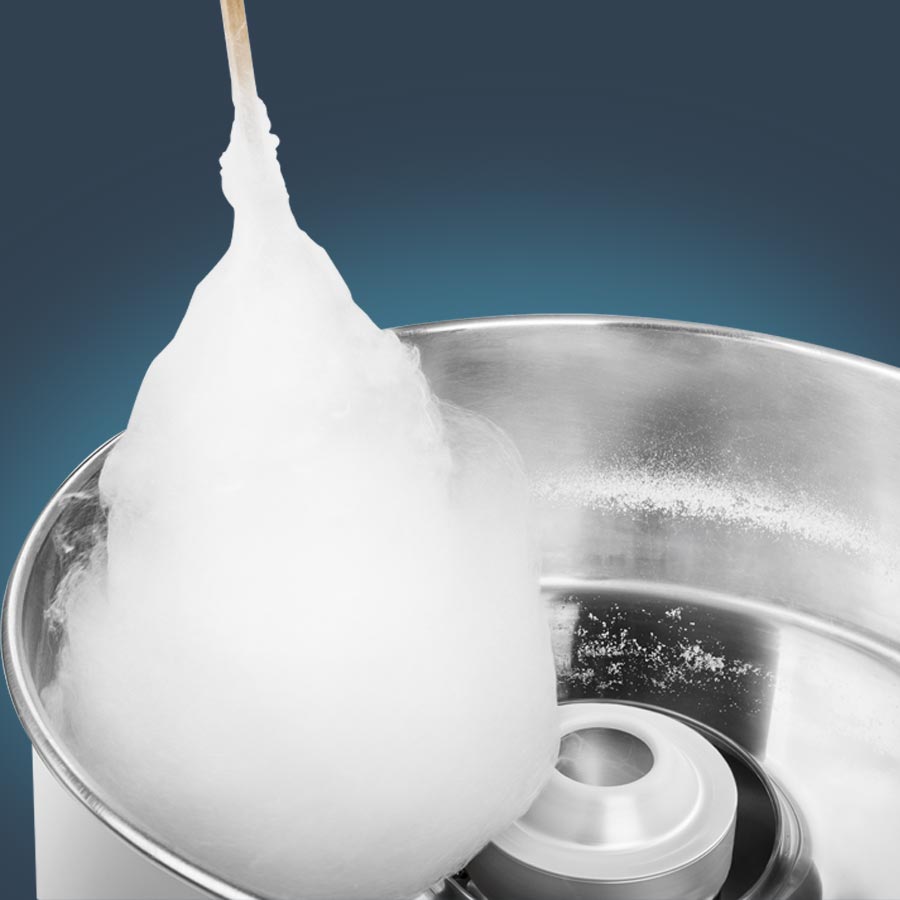 52 cm basin ideal for various sizes of candy floss
Smooth, easy to clean basin surface
Occupational safety thanks to voltmeter and fuse
PRO TIP
You can decorate your morning coffee or your dessert with candy floss.
This machine is great for loose, colourful sugar coloured with food-safe dyes.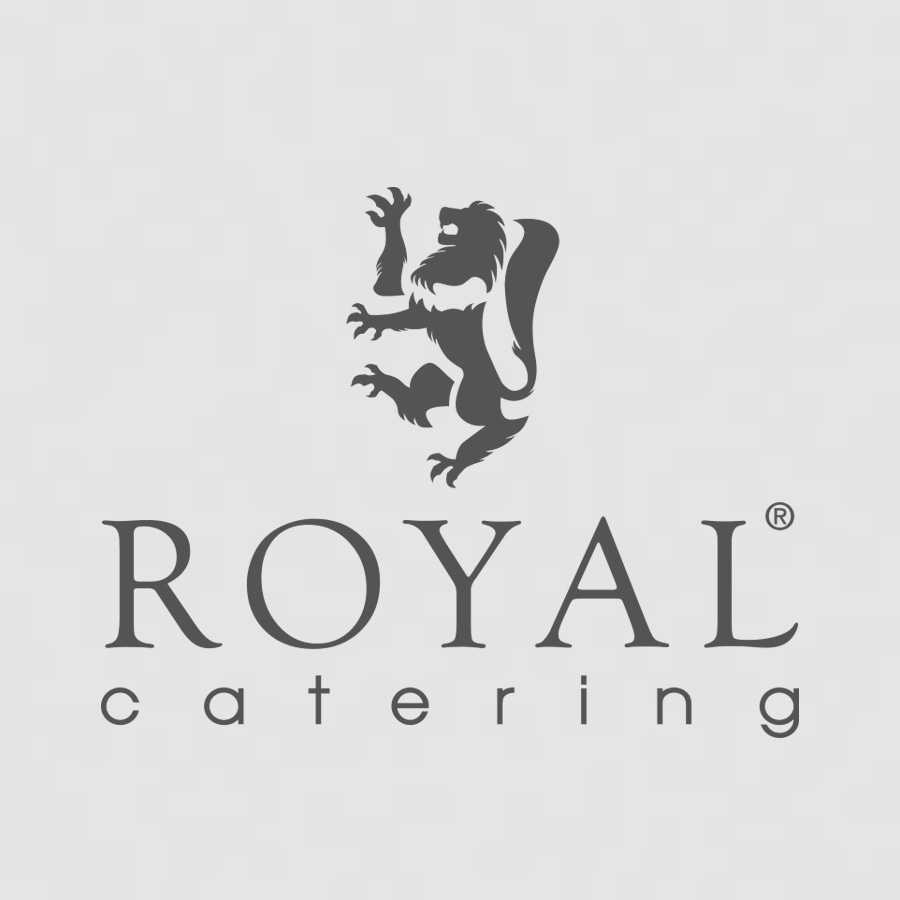 Intuitive 2-button operation
Cart with large wheels for easy manoeuvrability
Non-slip feet for stability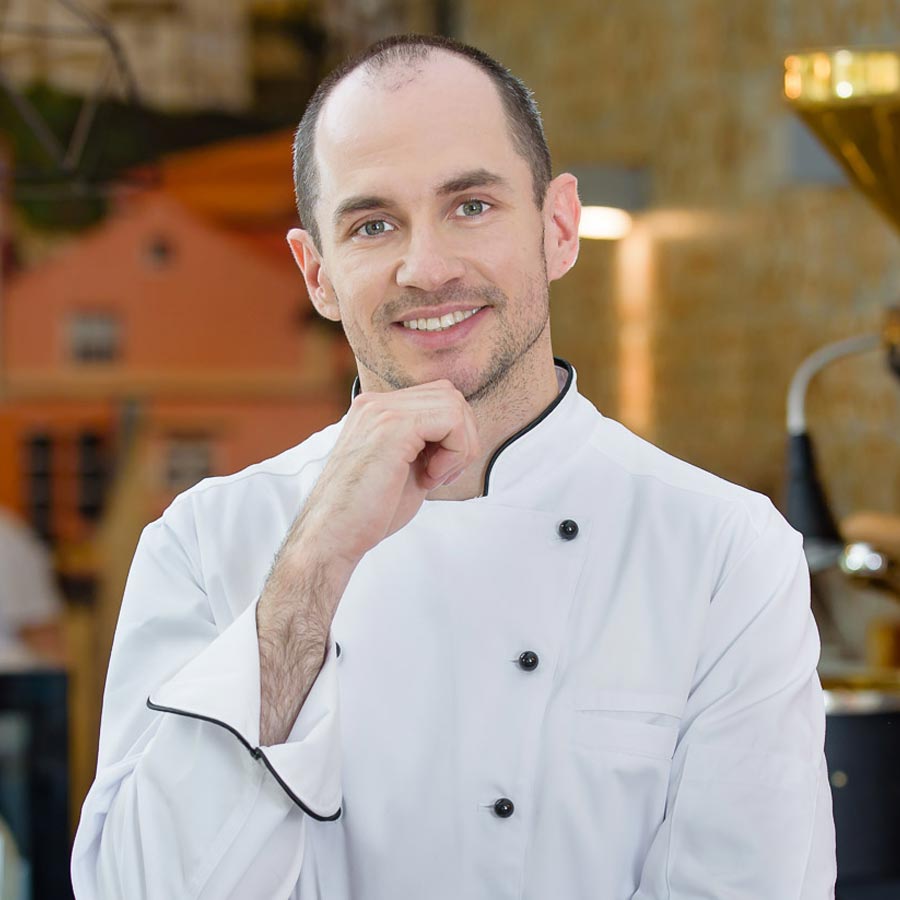 Is it possible to make colourful candy floss with this machine?
Yes, the machine is compatible with food dyes, so you can make colourful candy floss.
Which kind of sugar is best for this device?
There are different kinds of sugar. You can use special sugar (coloured and flavoured), or you can also use normal sugar with your candy floss machine. The best option would be granulated sugar, which is a bit bigger than standard sugar.
Cotton candy machine RCZC-1200-W
Trolley
Candy floss basin
2 fuses
2 timing belts
Measuring spoon
Assembly materials
Instruction manual
5
Basierend auf 2 Bewertung/en
---
Sort by...
---
Evaluations will be activated after verification.
Reviews from Amazon Customer (29 Oct 2019)
Reviews from Amazon Customer (29 Oct 2019)
Consigliata
Uso questa macchina ormai da qualche anno non .... pochi minuti ed è pronta per lo zucchero ... in varie occasioni mi è capitato di farla lavorare tanto 150 zuccheri filati consecutivi .. e di varie dimensioni .. ed ha mantenuto il suo compito sino alla fine !!! La consiglio ... ed è anche molto semplice da pulire. E bella esteticamente
Reviews from Amazon Customer (26 Jun 2016)
Reviews from Amazon Customer (26 Jun 2016)
Fa quel che deve fare
Dopo un minuto scarso dall'accensione la macchina è pronta all'uso, rispetto a quelle veramente professionali fa lo zucchero filato meno denso, ma per il funzionamento è ottima! Butti lo zuchero, 3 secondi, ed ecco che esce tutto lo zucchero!! Consiglio i bastoncini quadrati!