Electric Griddle - 72.5 cm - smooth - 2 x 3200 W
Item number:

EX10010063

Model:

RCG 75

In the product range since:

2008
Ready to ship today, Delivery time appr. 8-10 workdays**
Your benefits at a glance
Electric Griddle - 72.5 cm - smooth - 2 x 3200 W
Highlights
Extensive grilling area with 2 heating elements
Easy to clean and to operate
Protection and hygiene
Easy to use thermostatic control
Mobile
Griddle - 72.5 cm - smooth – 2 x 3200 W
The electric double griddle RCG 75 from Royal Catering is a professional kitchen appliance which is perfectly suited for usage in hotel restaurants, bars, fast-food restaurants or catering companies, as well as in your home kitchen. The grill is flexible, and its light weight of only 44.3 kg allows for indoor and outdoor usage.
Electric Griddle RCG 75 from the catering supplies by Royal Catering
The electric griddle is 72.5 cm wide and has a splash guard at the back and the sides. This protects the food from wind and heat loss and ensures that no food falls from the grill or grease spatters soil the surroundings. The grill is made from high-quality stainless steel and is protected against corrosion and easy to clean.
The 1.2 cm strong griddle is made from cast iron and conducts the heat from the heating element to the food items. The massive plate has a size of 72.5 x 52 cm and the smooth surface ensures its perfect hygiene. The high-quality material mix and the carbon steel machine parts prevent heat-related deformations.
The electric griddle ensures a fully automated thermostatic control. The food items are steadily grilled at the pre-set temperature. Because of the two high-powered, 3200 W heating elements, the electric grill quickly reaches its operating temperature of 50 to 300°C and there is no time lost due to waiting around.
The electric griddles from Royal Catering have a temperature safety switch. This ensures that the power is cut if the temperature reaches a certain point and prevents an overheating of the device.
The electric double griddle RCG 75 has a removable drip tray and a drain device through which excess dripping runs. The drip tray is removable and dishwasher-proof. Non-slip rubber knobs ensure a sturdy footing while protecting the work surface from scratches.
Material, casing
Stainless steel
Material, griddle
Cast iron
Dimensions, griddle
75 x 52 x 28 cm
Dimensions (LxWxH)
44.3 kg
Shipping dimensions (LxWxH)
47 kg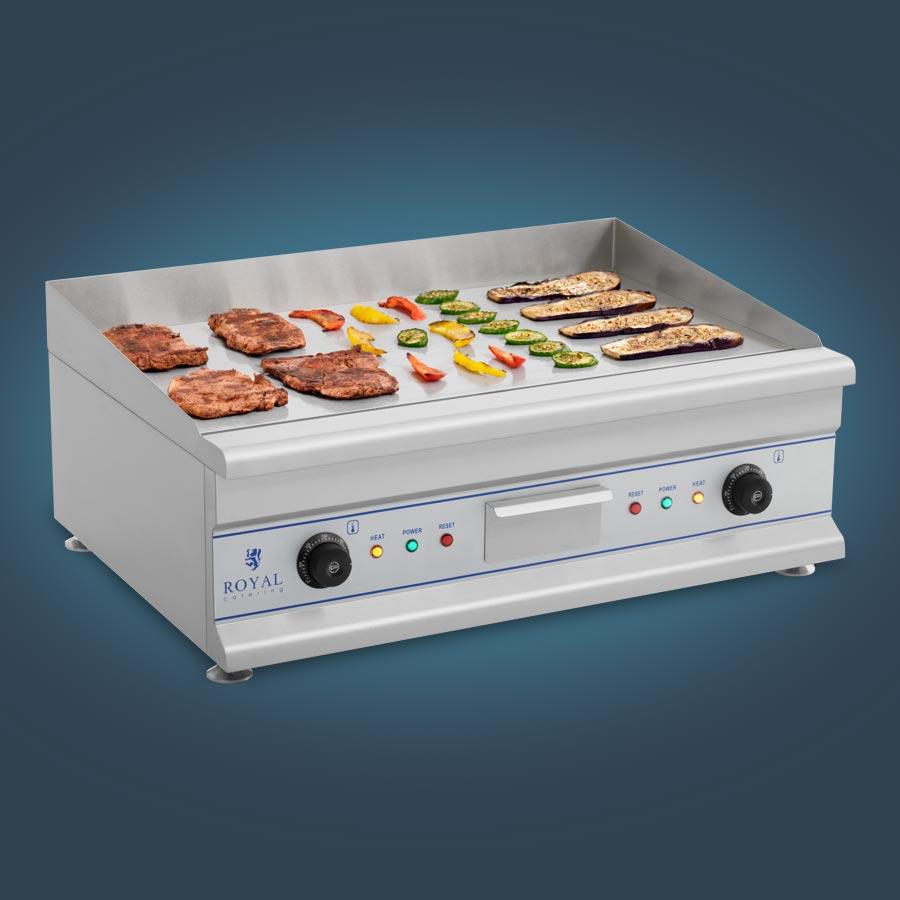 2 x 3.000 Watt Leistung für schnelles Aufheizen der Platte
große Grillfläche 75 x 52 cm
ideal für Fleisch, Burger, Eier, Pfannkuchen, Toast, Gemüse, Eier, Burger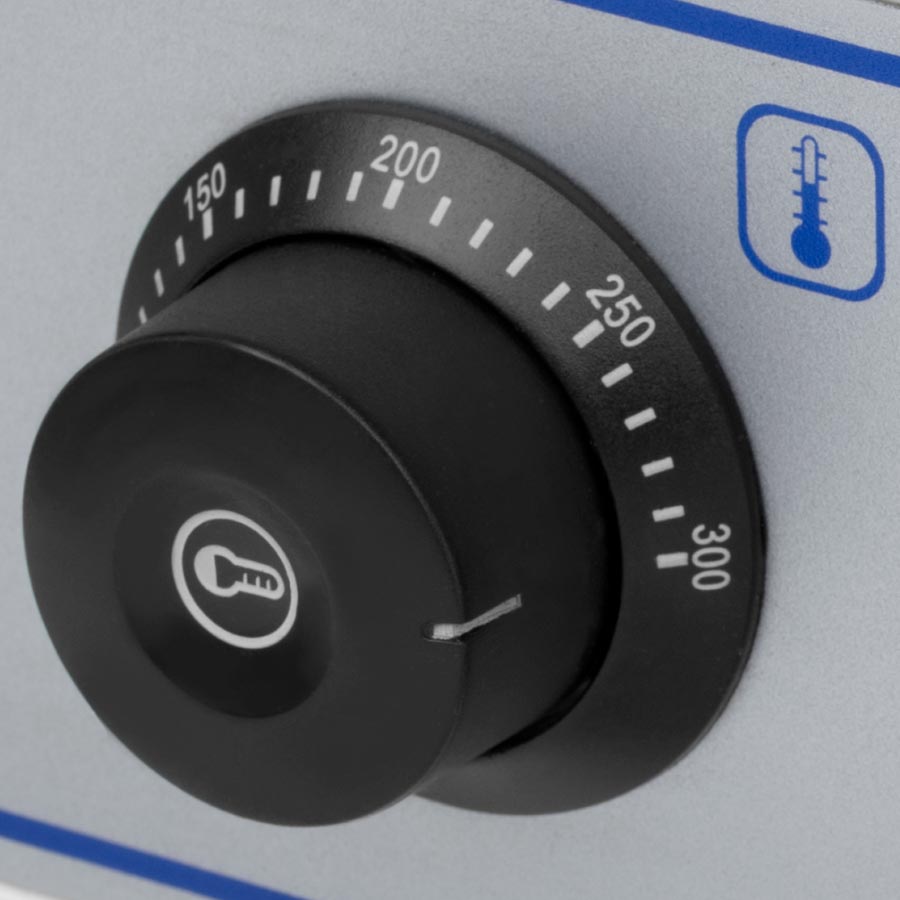 Drehknöpfe zur komfortablen Bedienung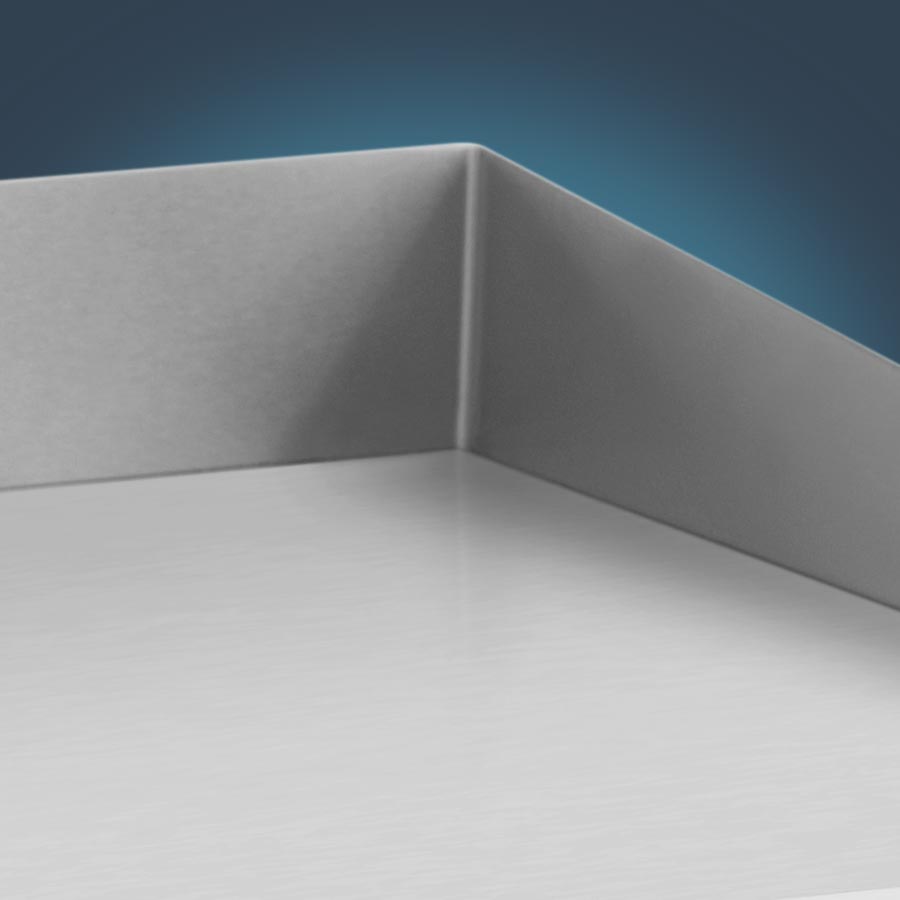 praktischer Spritzschutz bewahrt die Umgebung vor Spritzern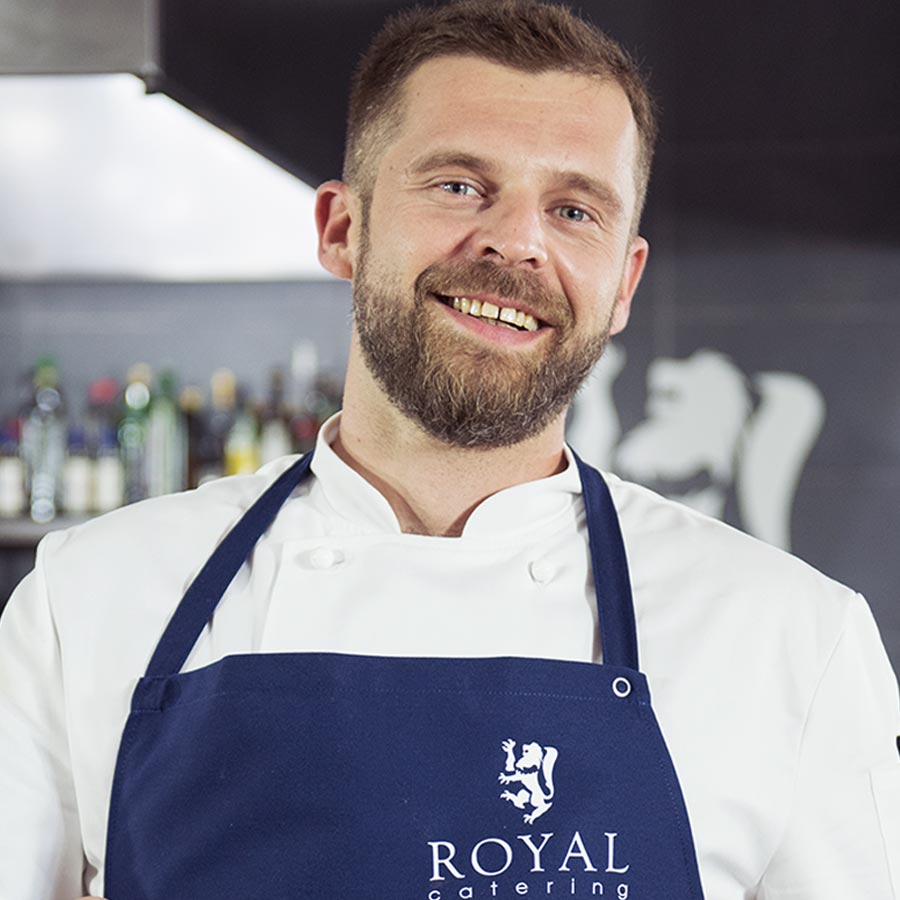 Getestet von Michał Orłowski , Chefkoch renommierter Restaurants in Sydney und Warschau. Ein professioneller und erfahrener Gastronom, genau wie unsere Kunden.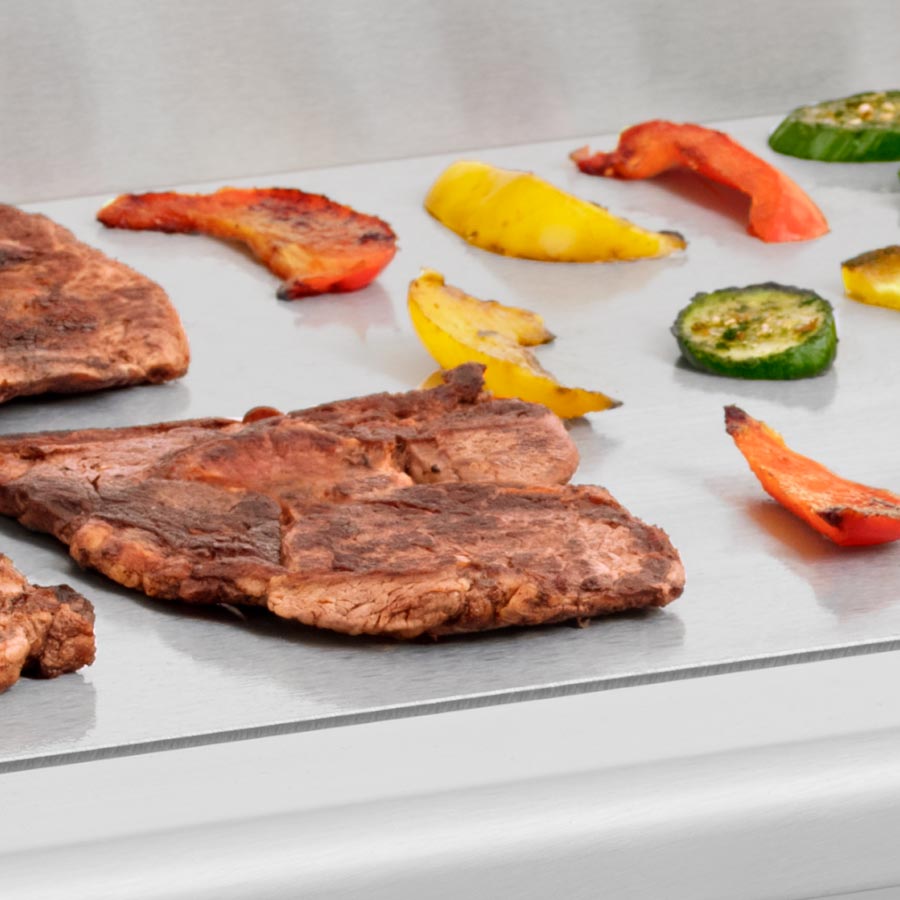 2 Heizzonen zum gleichzeitigen Grillen verschiedener Produkte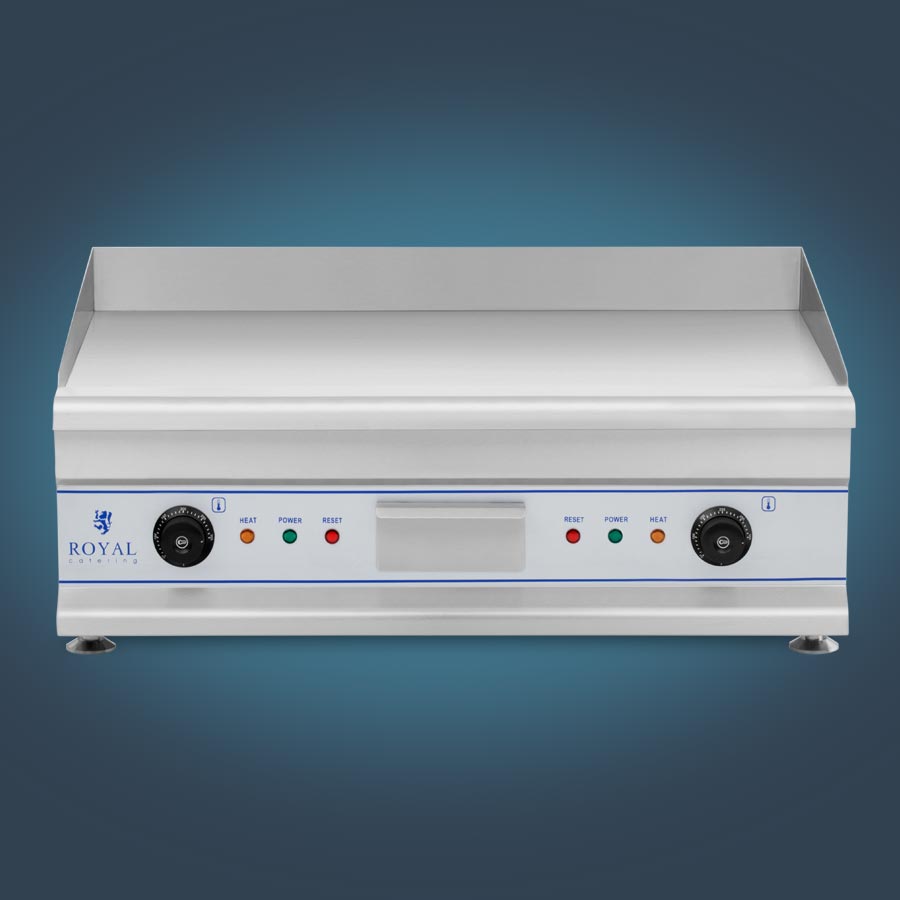 glatte Oberfläche der Platte ist leicht zu reinigen
Altölschublade ist leicht zu entnehmen und zu entleeren
4 rutschfeste Füße garantieren Stabilität
PRO TIP
Vor dem ersten Gebrauch ist es ratsam, das Gerät auf maximale Temperatur zu erwärmen und mit Fett einzureiben.
Die Platten sollten nicht mit Reinigungsmitteln gereinigt werden, die die Oberfläche zerkratzen könnten. Jeder noch so kleine Kratzer verursacht das Anhaften der zu grillenden Lebensmittel.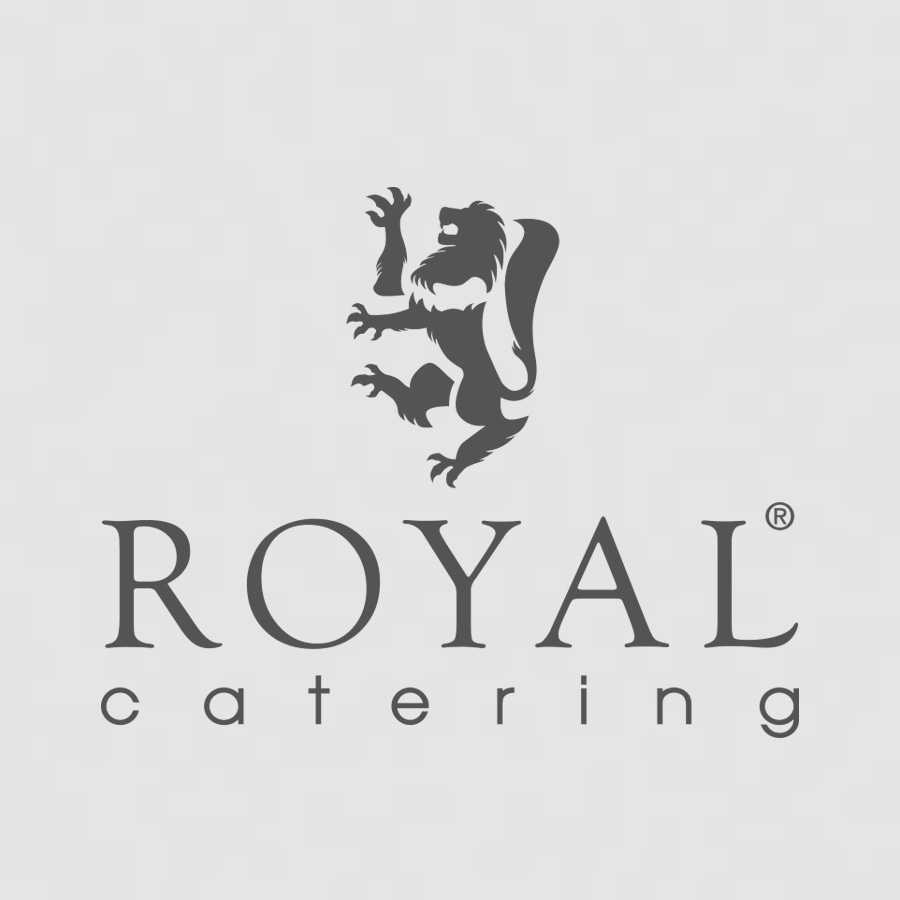 2 separate Thermostate halten eine Temperatur von 50 - 300 °C
lebensmittelechtes Edelstahlgehäuse
einfache Reinigung durch Fettauffangsystem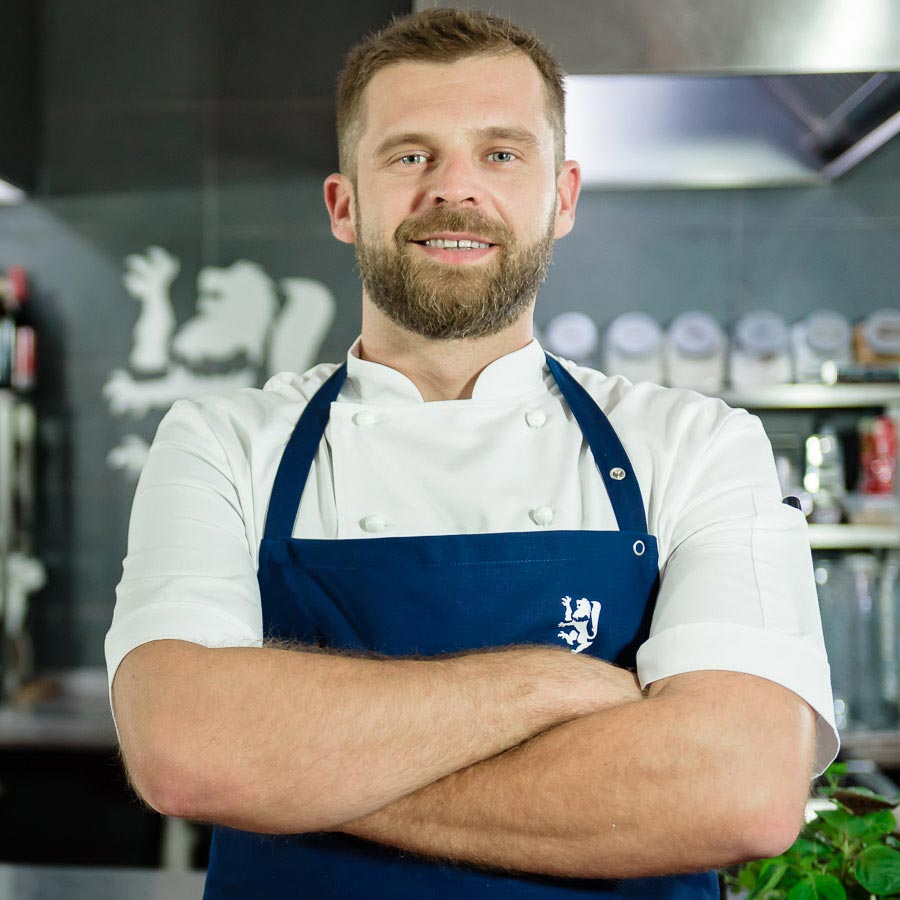 I work with professional products every day. For this video, I made sure to test the device thoroughly. You can take a close look at how this product works and then decide which model is best for your business. I hope my video and tips will help to make your business even more successful.
Head chef of prestigious restaurants in Sydney and Warsaw. An experienced and professional restaurateur
Review by Michał Orłowski, expondo expert (27.11.2018)
A good grill is the basis for good grilling
A good grill is the basis for many restaurants. The quality of the dishes depends on the quality of the grill as well as the speed with which they are served. With a power output of 3000W, this grill is a really efficient machine. The carbon steel cooktop heats up very quickly and maintains the temperature throughout the surface, resulting in very even results. In addition, the smooth plate makes this grill very versatile to use. You can not only successfully fry meat and vegetables, but also fish. In addition, the stainless steel is very easy to clean and looks great. Very easy to use and reliable. I've had the opportunity to work with it a little bit and I was always very happy.
How large is the grilling area?
The grilling area of the electric griddle RCG 75 measures 72.5 x 40 cm.
What is the max. heater temperature of the griddle?
The max. temperature of the electric griddle RCG 75 is 300°C.
1X Griddle RCG 75
1X instruction manual