Electric Meat Slicer - 300 mm - up to 15 mm - 250 W
Manufacturer: Royal Catering | Item number: EX10010797 | Model: RCAM-300
Product highlights
Dimensions: 44 x 57 x 42 cm
Cutting width: 0 - 15 cm
Power: 250 W
Blade size: Ø 300 mm
Blade sharpness unit
The cutting width can be set precisely and seamlessly between 0 and 15 millimetres with a rotary knob. A scale on the rotary knob provides an overview of the selected thickness. Depending on the type of sausage or meat, the thickness can be precisely and repeatedly adjusted. And with a max. width of 15 mm, you can perform very deep cuts.
Show more
Show less
The device is powered by a 250 watts engine. The blade has a remarkable cutting speed of 313 U/min rpm. Sausages and meat are quickly sliced to be used in dishes.
With a diameter of 300 millimetres, the cutting blade of the slicer can be used to slice large sausages such as mortadella or Parma ham. But even large, chilled roast pieces can be cut into bite-sized slices with the cutting knife. For cutting cheese, we recommend a Teflon-coated cutting knife, from which most cheeses can easily be lifted without sticking. All corresponding accessories can be found in the butcher supplies of expondo.
Show more
Show less
Blades blur over time, especially when they are used to process large quantities of food. A semi-automatic knife grinder has therefore been integrated in the device, which restores the sharpness of the cutting blade in just a few steps, so that the interruption does not take too long.
Show more
Show less
On the embossed surface, most sausage and meat products can be safely placed and easily moved towards the blade with the pusher. The cutting motion is perfectly supported by the built-in sliding and ball bearings. Even large quantities can be conveniently cut. The blade guard and the carefully placed plastic handles provide the necessary security.
Show more
Show less
Seamlessly adjustable cutting width from 0 to 15 mm
Fast cutting with 313 r/min and 250 W
For large meats and sausages, with a blade of 300 mm diameter
Sharp, easy cuts with an integrated knife sharpener
Embossed surface and smooth carriage for a safe and easy operation
Electric Meat Slicer - 300 mm - up to 15 mm - 250 W
Whether you want to slice thin mortadella or some nice meatloaf, the electric meat slicer RCAM-300 cuts sausages, meat or cheese exactly the way you want it. It is therefore perfect for preparing a snack in a restaurant or cold cuts for a catering event.
Material, casing
Polished and anodised aluminium
Material, blade
Special steel for blades
Cutting width
0 - 15 mm (seamless)
Blade sharpness unit
Integrated, half-automatic
Storage, carriage
Sliding and ball bearings
Max cutting height
180 mm
Dimensions (LxWxH)
57.00 x 47.00 x 42.00 cm
Shipping dimensions (LxWxH)
62.00 x 53.00 x 51.00 cm
Download PDF
Download PDF
Electric meat slicer RCAM-300
Instruction manual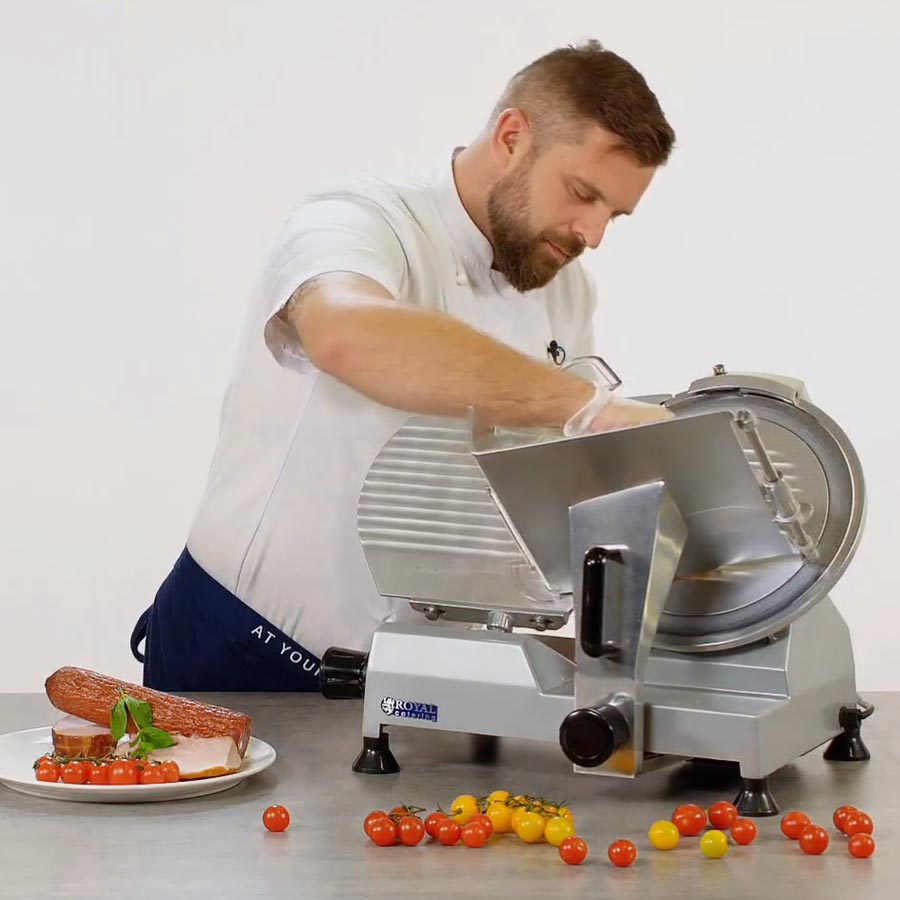 effizient: 250 W output for rapid operation
Large 180 x 200 mm cutting disc
Ideal for sausage, meat, cheese, etc.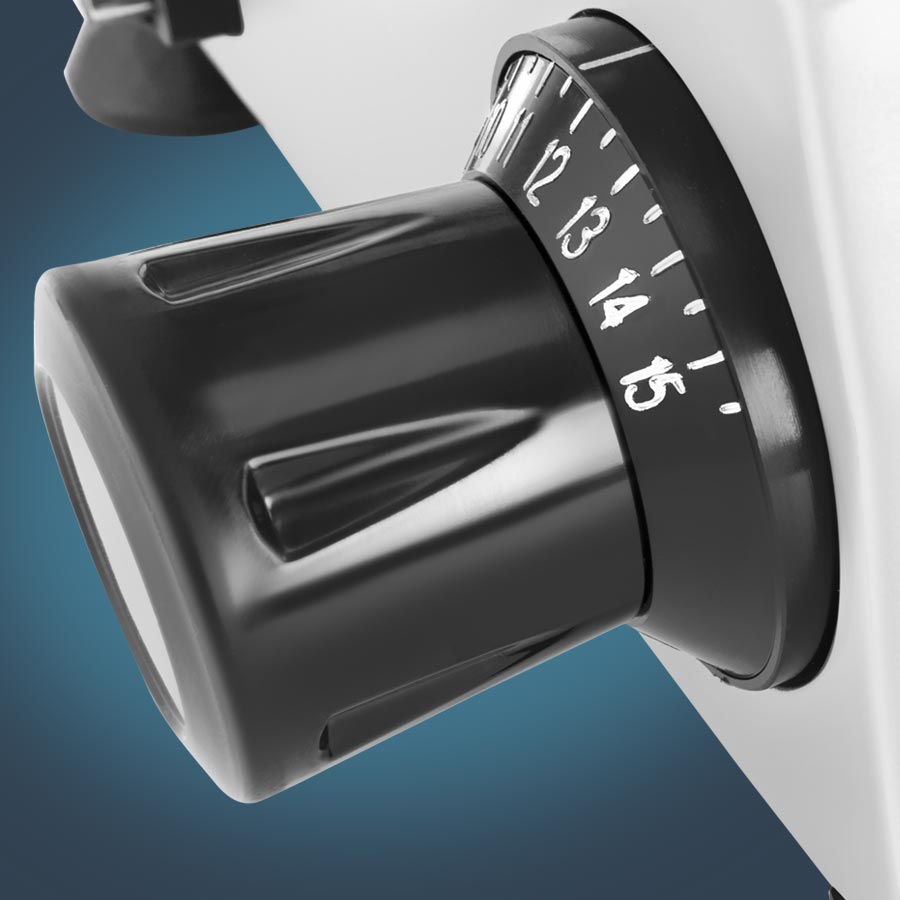 Cutting regulator with easy-to-read scale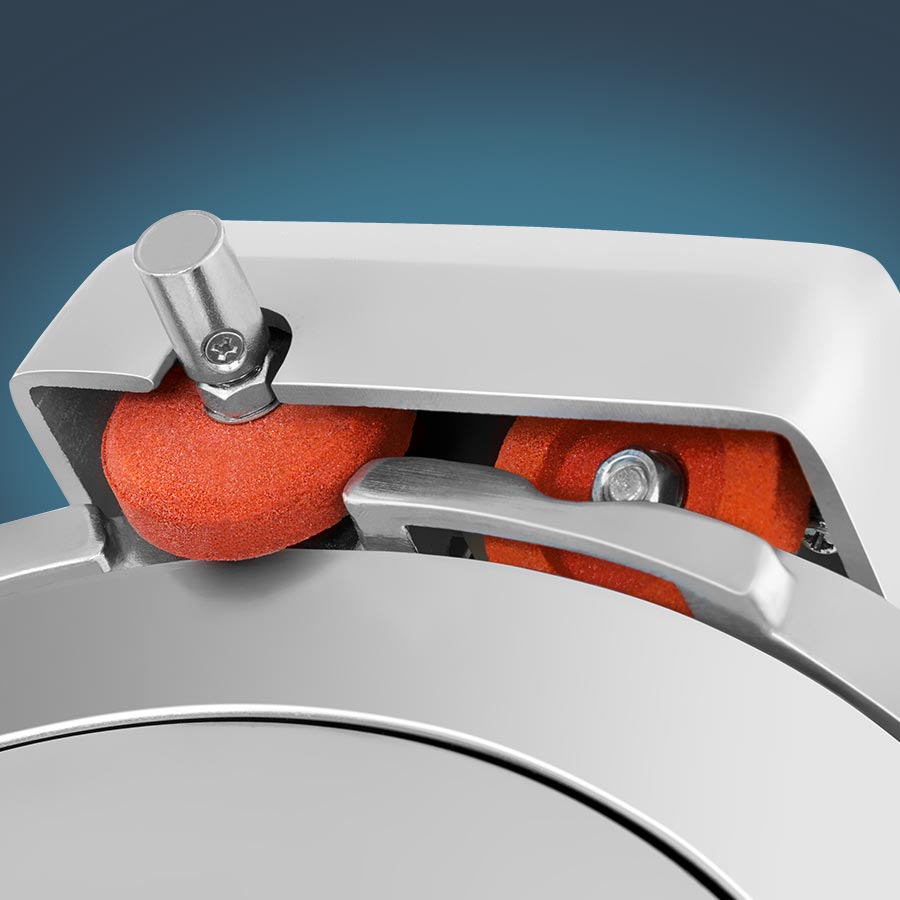 Practical built-in sharpener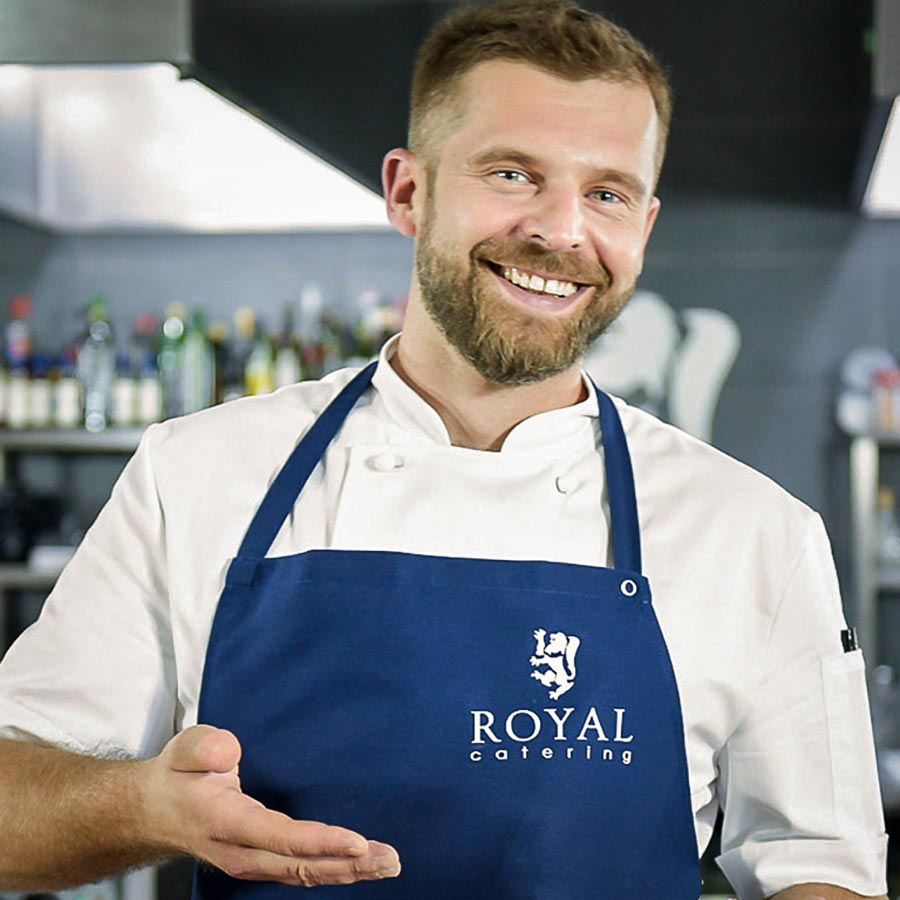 Tested by Michał Orłowski, head chef of prestigious restaurants in Sydney and Warsaw. An experienced and professional restaurateur, just like our customers.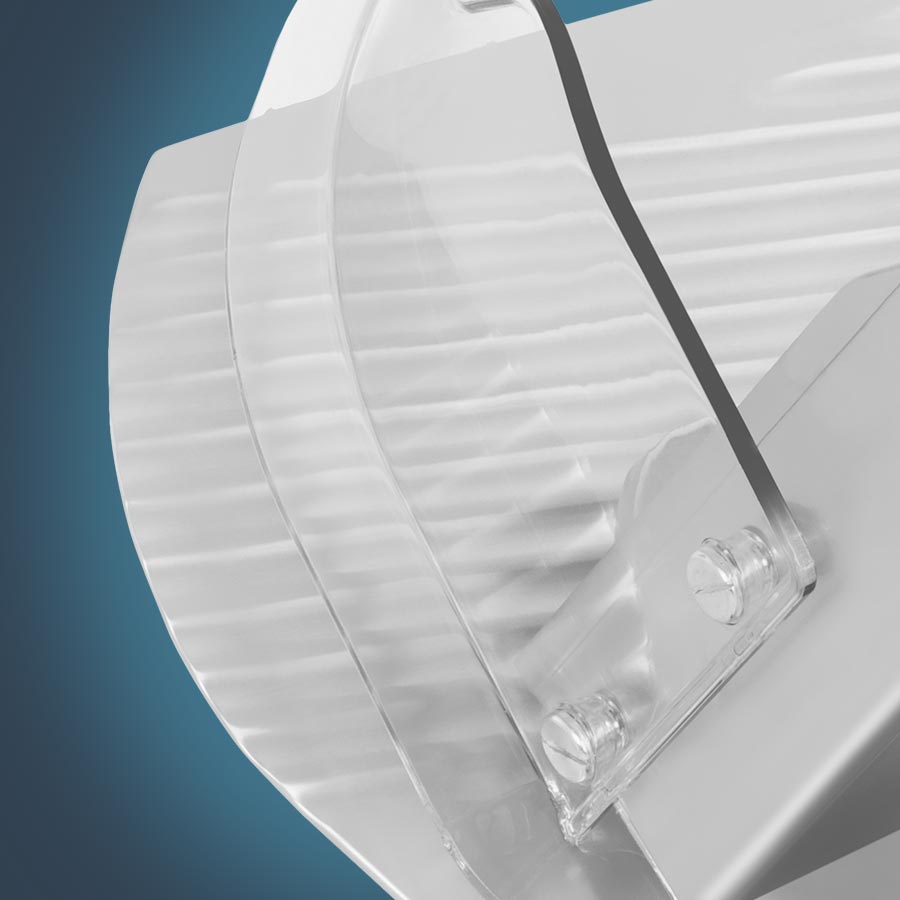 Cover ensures cleanliness in the workplace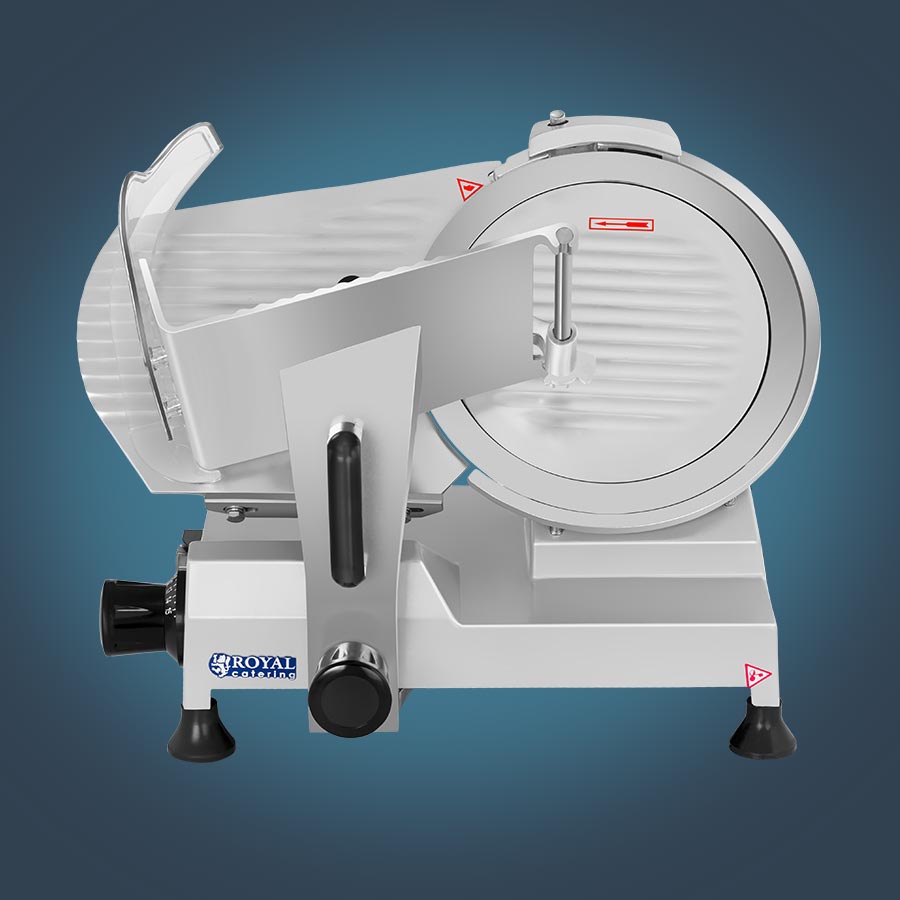 Easy cutting due to electric drive
Safe cutting with pusher
4 non-slip feet stabilise the machine
PRO TIP
I sharpen the blade regularly to ensure that the slices have even, smooth edges.
I thoroughly wash any parts that come into contact with food. It's also a good idea to lightly lubricate moving parts with oil.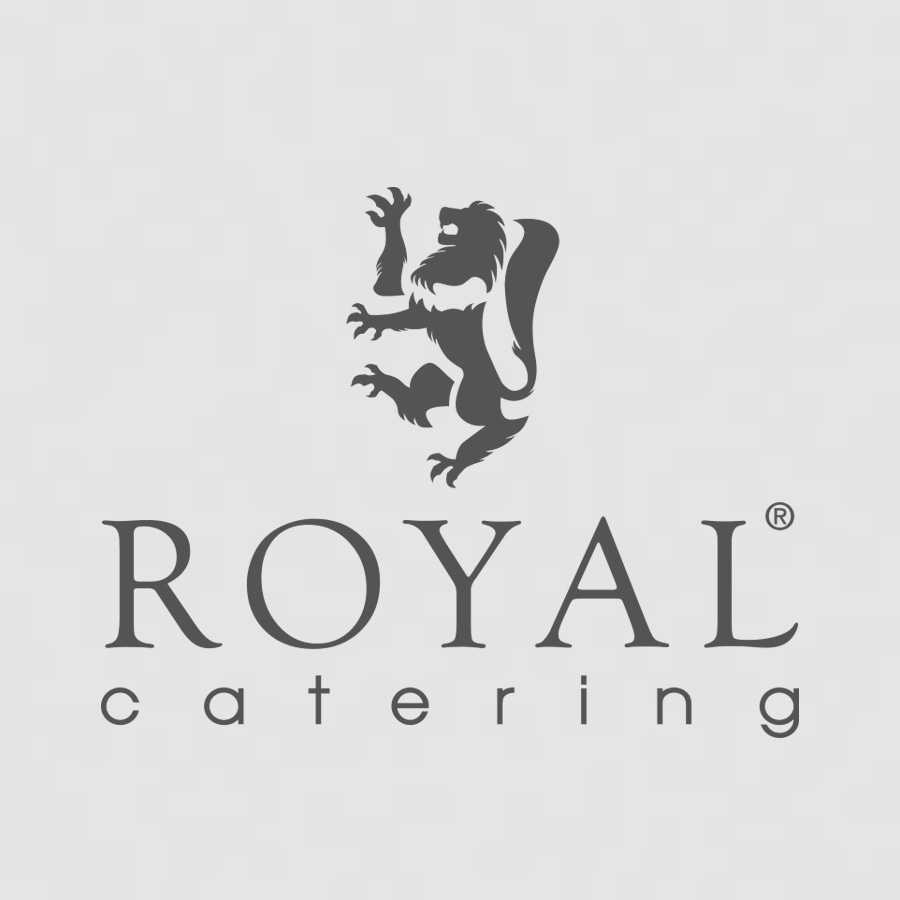 Precise cutting thickness adjustment in range from 0 - 15 mm
Compact device made of lightweight aluminium
Convenient cutting thanks to practical handles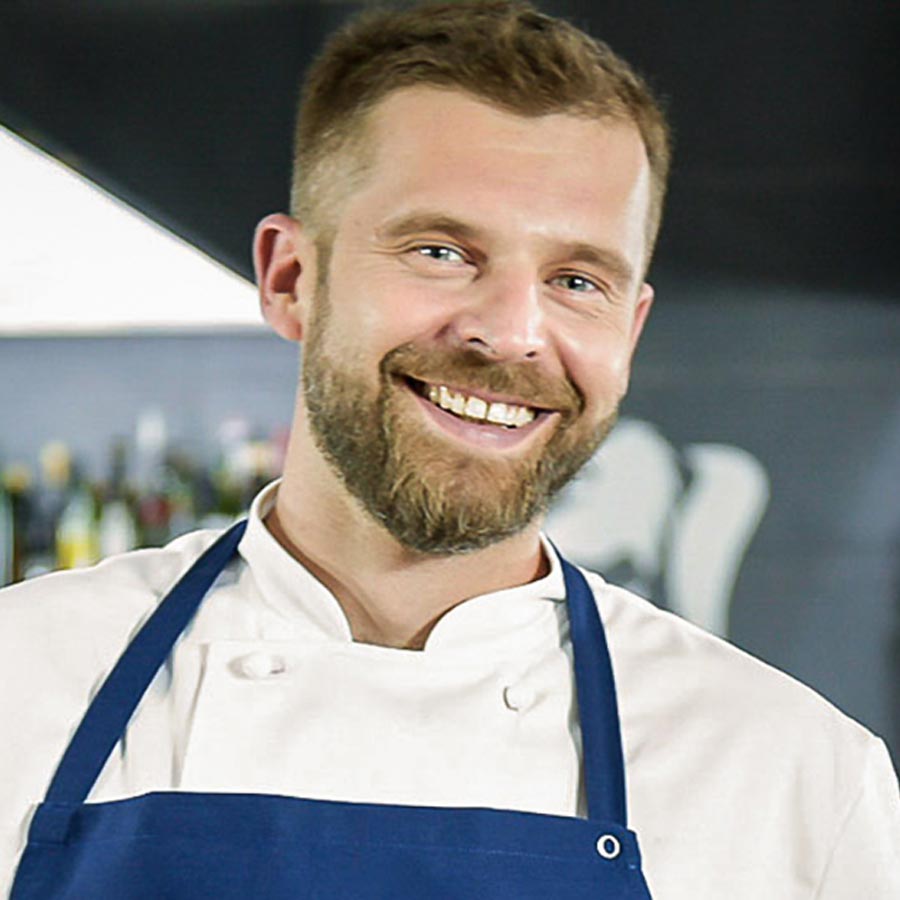 I work with professional products every day. For this video, I made sure to test the device thoroughly. You can take a close look at how this product works and then decide which model is best for your business. I hope my video and tips will help to make your business even more successful.
Head chef of prestigious restaurants in Sydney and Warsaw. An experienced and professional restaurateur
How can I sharpen the knife of the meat slicer?
The device has an integrated knife sharpener, for grinding the blade if necessary. To do this, set the blade in motion and lightly press the grindstones against the blade.
Can I adjust the cutting width?
The width can be adjusted precisely between 0 up to 15 millimetres with the rotary knob and a scale.
What are the advantages of an electric slicer?
The device cuts faster, saves laborious manual turning and makes the cut more precise than manually operated machines.
★
★
★
★
★
Write the first review for this product
---
---
Leave a review (5 stars is highest, 1 is lowest)
★
★
★
★
★
Click on the link sent to your e-mail address and confirm your opinion! It will be published after verification.
Still not sure?
Our experts are ready to help!
Mon - Fri 09:00am - 04:00pm
Instead of:
£119.00
Prices incl. VAT Shipping costs abroad not included