Pizza Oven - 1 chamber - 6 x Ø 32 cm
Manufacturer: Royal Catering | Item number: EX10011803 | Model: RC-POB6
Product highlights
1 baking chamber
45 - 455 °C
6 pizzas
Ø 32 cm
Made in Italy
Spacious—bake up to 6 pizzas with a diameter of 32 cm at the same time
Precise—separately controlled top and bottom heat
Powerful—6 heating elements with a total of 7,200 W
Robust—stainless steel and coated steel housing
Practical—interior lighting and viewing window for optimal control
Made in Italy—high quality gastronomy equipment from the pizza pros
Professional pizza oven with separately controlled top and bottom heat
Everybody wants pizza? Then conjure up to 6 delicious pizza creations in the professional pizza oven with one baking chamber RC-POB6 from Royal Catering's catering equipment selection. This special treat will bring a smile to the faces of customers of your pizzeria or delivery service, and they won't have to wait long. Even snack bars or cafés that want to offer the Italian delicacy for takeaway can benefit from the pizza oven from Royal Catering.
The commercial pizza oven for many pizzas will satisfy even the hungriest guest
Baking pizza is all about the right temperature, which is why you can separately control the top and bottom heat in the chamber from 45 to 455 °C using the control knobs. This ensures a thin and crispy crust on the stone baking plate and juicy toppings on which the mozzarella gently melts. The electric pizza oven's thermometer indicates when the optimal temperature has been reached. You can bake up to six pizzas measuring 32 cm in diameter in this pizza oven. Molto bene!
The baking chamber quickly reaches the desired temperature thanks to the three heating elements with 1,200 W each for top heat and the same number for bottom heat. The stone heating plates ensure optimal heat distribution on the pizza dough and guarantee the unmistakable flavour of a stone oven pizza. The 66 x 99 x 14 cm chamber provides enough space to place the pizzas in the oven and comfortably remove them using a pizza shovel. The window and interior lighting allow you to continuously monitor your pizzas.
The pizza oven's housing is made of stainless steel and coated steel. These materials can withstand even high loads and are extremely easy to clean. The oven is insulated with rock wool to ensure that no heat is lost. The heating elements are sheathed and therefore also particularly durable without losing heating power. The professional pizza oven is powered by a 400 V power supply.
Output per heating element
1,200 W
Material, housing
Stainless steel, coated steel
Material, heating plates
Stone
Number of baking chambers
1
Number of pizzas per baking chamber
6
Max. pizza diameter
32 cm
Dimensions, baking chamber interior
66 x 99 x 14 cm
Dimensions (LxWxH)
97.50 x 121.50 x 41.30 cm
Shipping dimensions (LxWxH)
127.00 x 103.00 x 54.00 cm
Shipping weight
115.00 kg
Pizza oven RC-POB6
Instruction manual
High-quality pizza oven made in Italy
Effective: total output of 7,200 W
Professional design for pizzerias, restaurants, bars and food trucks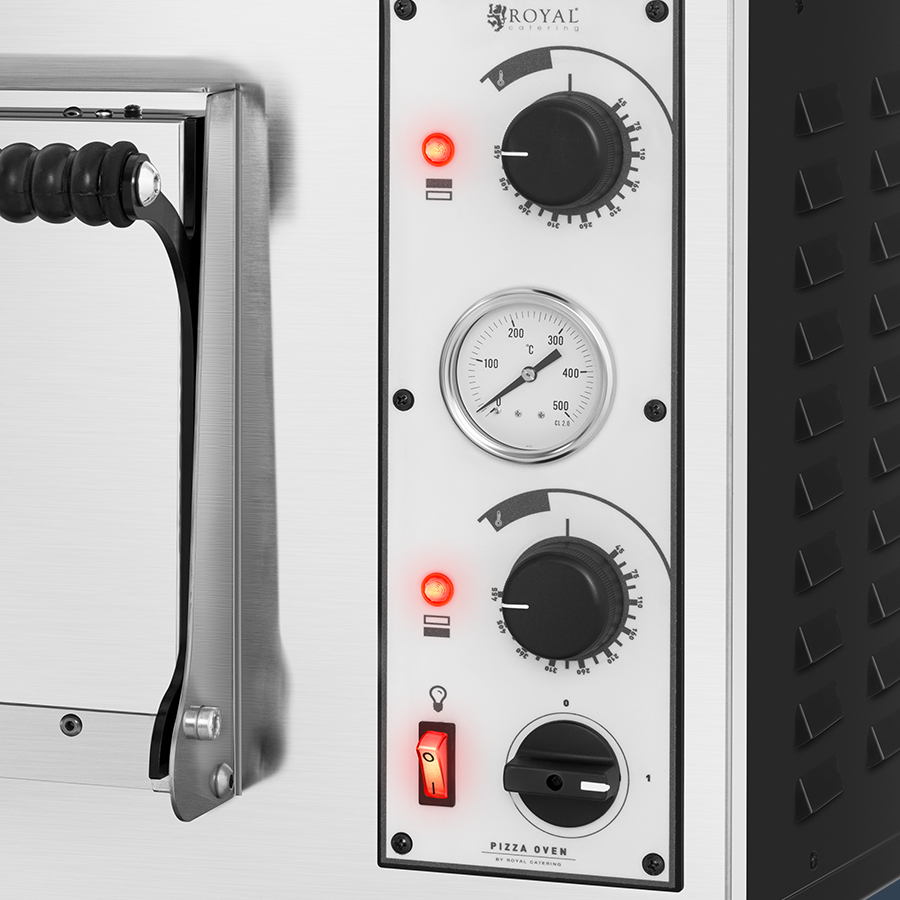 Convenient operation with intuitive control panel
Heat-insulated handles protect from burns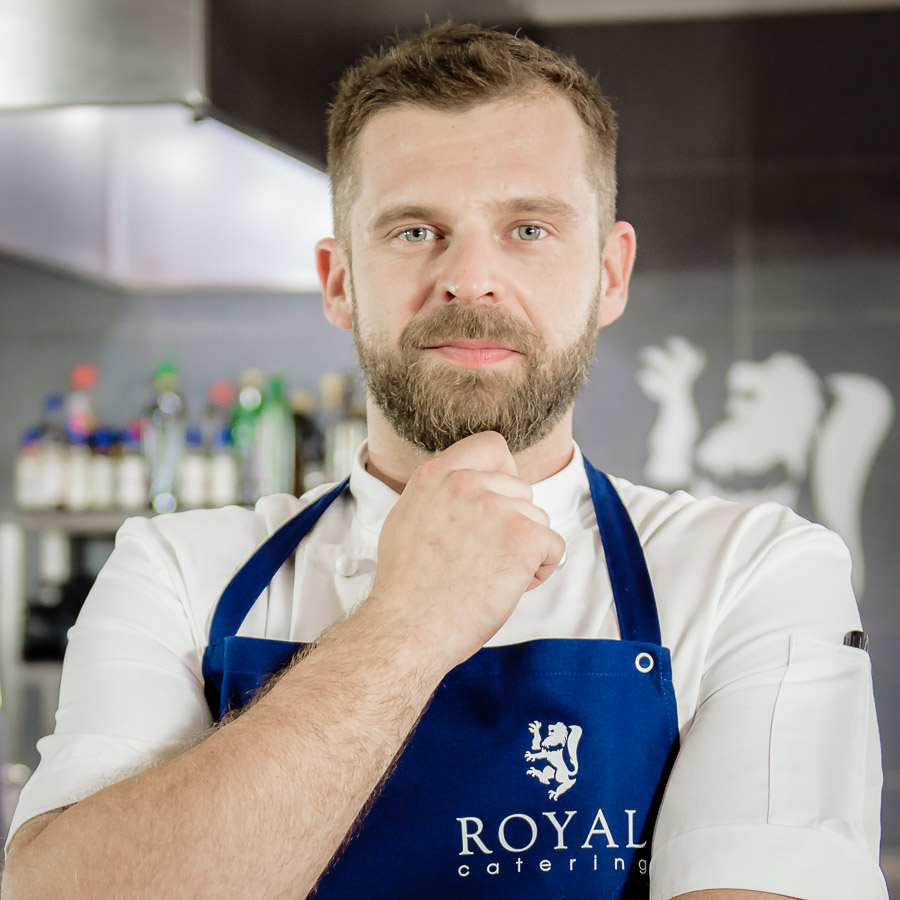 Tested by Michał Orłowski, head chef of prestigious restaurants in Sydney and Warsaw. An experienced and professional restaurateur, just like our customers.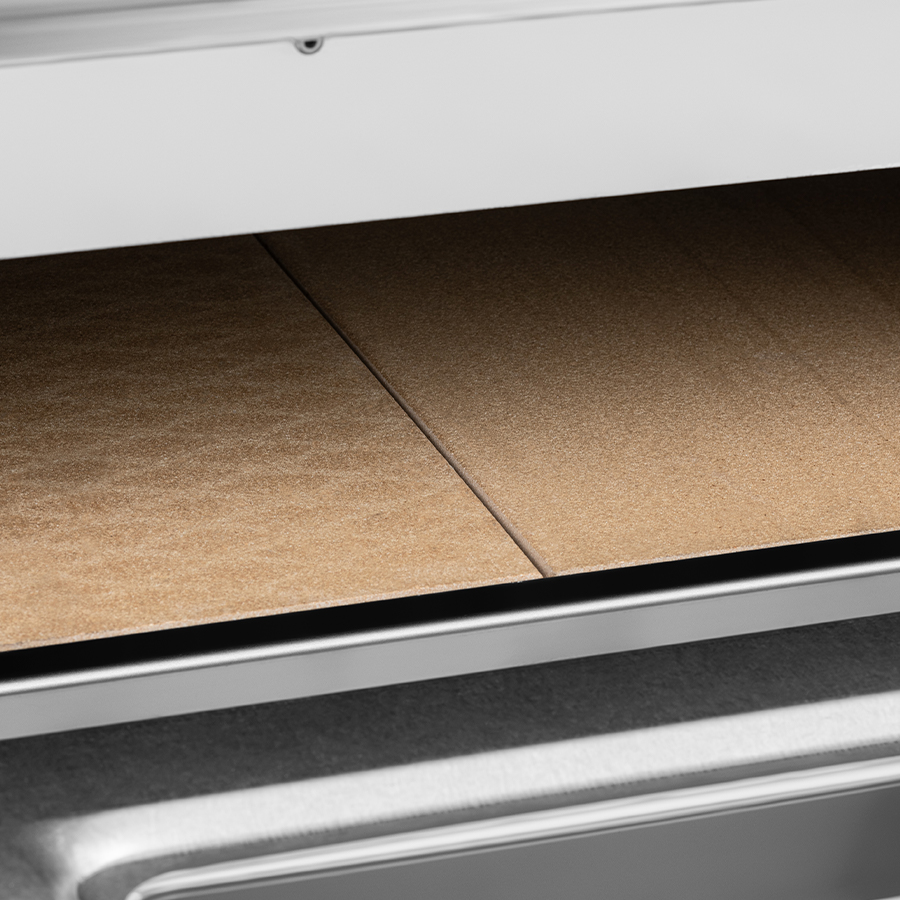 Stone slab makes for a crispy pizza crust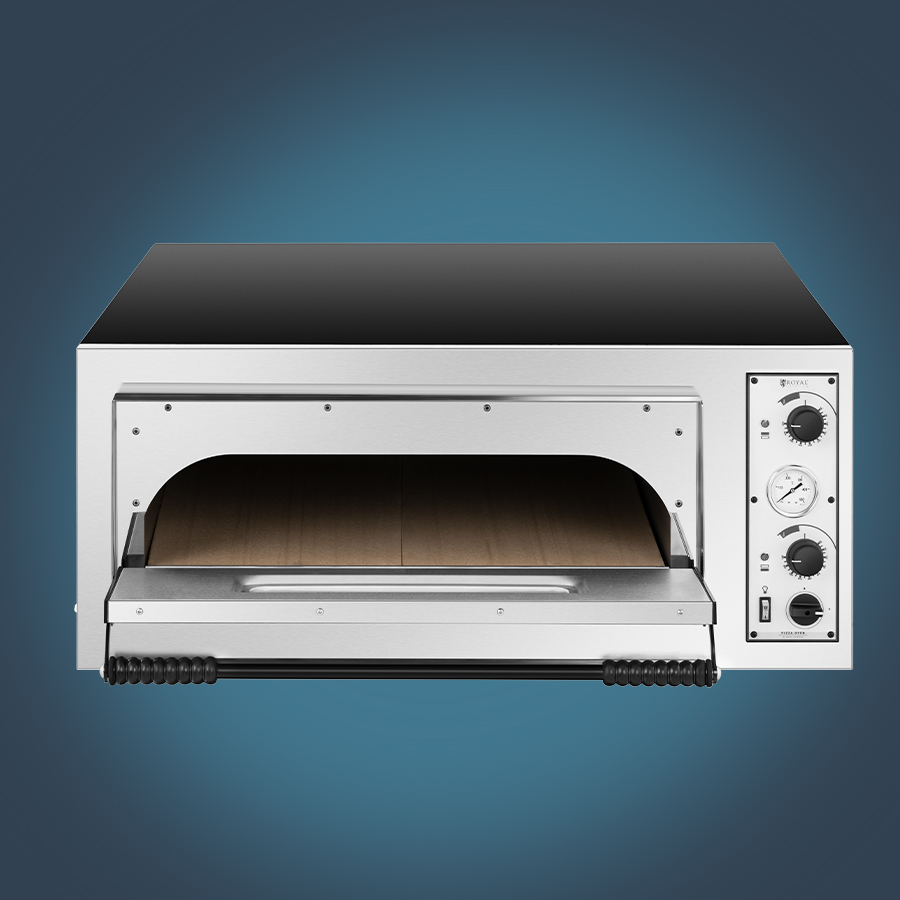 Interior lighting provides maximum control during baking
Hinged door allows easy removal of the baked pizzas
Protected: Covered heating elements
PRO TIP
If you want to make a perfect pizza crust, you should leave the dough to stand for at least 8 hours, preferably overnight.
For a pizza dough it is best to use wheat flour with a high gluten content. This gives the pizza flexibility and prevents the dough from breaking. I recommend Manitoba flour type 0, which contains 15% gluten.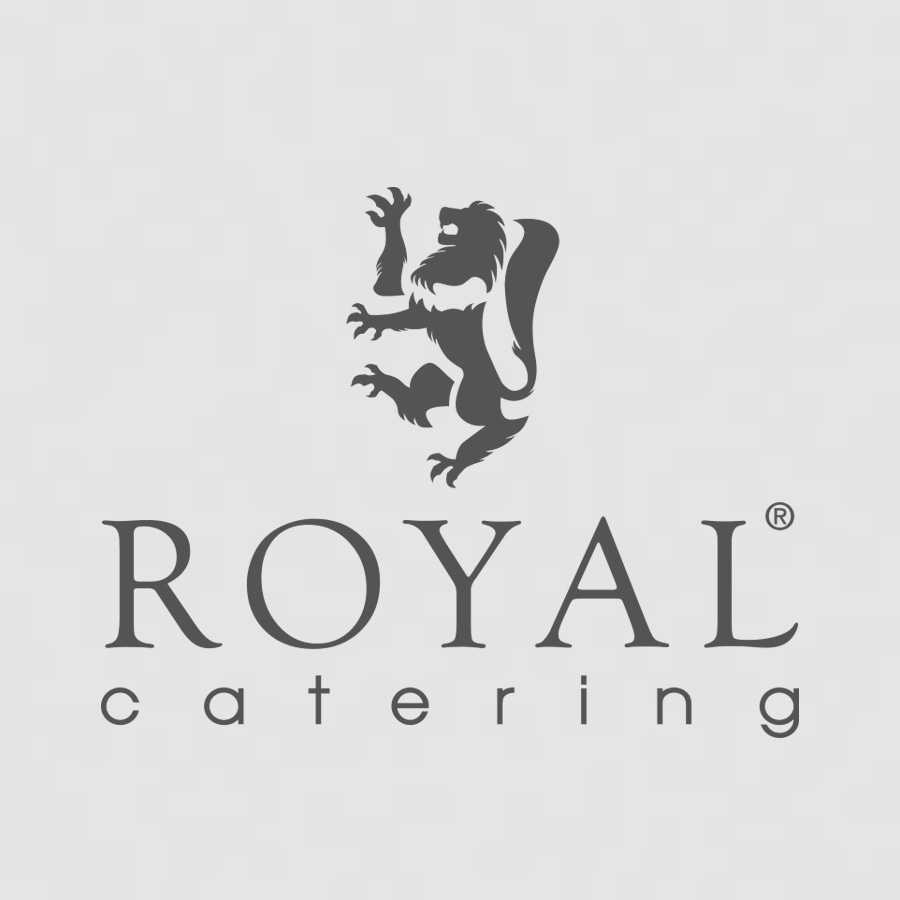 1 baking chamber for up to 6 pizzas with a diameter of 32 cm
2 thermostats for independent temperature regulation from 45-455 °C
Robust stainless steel and coated steel and stainless steel housing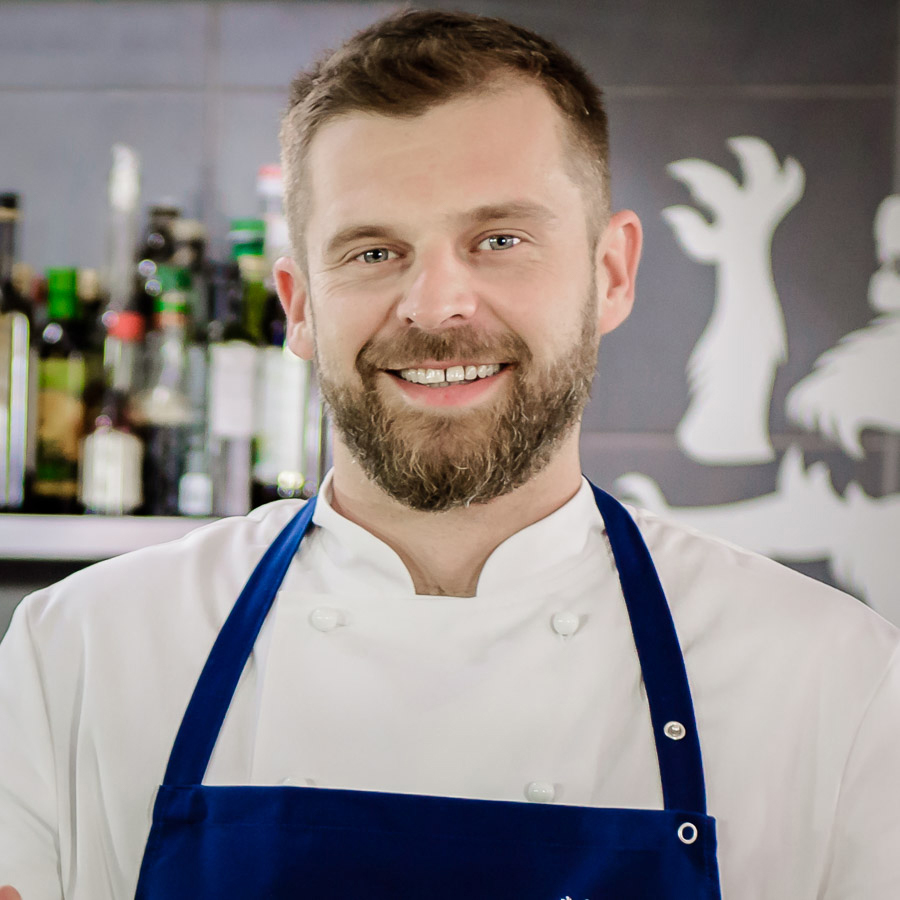 How many pizzas with what maximum size can I prepare in the pizza oven?
The electric pizza oven is suited for up to 6 pizzas with a maximum diameter of 32 cm. Buon appetito!
★
★
★
★
★
Write the first review for this product
---
---
Evaluations will be activated after verification.
Still not sure?
Our experts are ready to help!
Mon - Fri 09:30am - 04:30pm
This product
1 baking chamber

45 - 455 °C

6 pizzas

Ø 32 cm

Made in Italy
Ready to ship today, Delivery time appr. 8-12 working days
Pizza Oven - 1 chamber - 6 x Ø 32 cm
Instead of: £1,099.00
£819.00
Ready to ship today, Delivery time appr. 8-12 working days
1 baking chamber

45 - 455 °C

6 pizzas

Ø 32 cm

Made in Italy
2 baking chambers

45 - 455 °C

8 pizzas

Ø 32 cm

Made in Italy
Ready to ship today, Delivery time appr. 8-12 working days
Pizza Oven - 2 chambers - 8 x Ø 32 cm
Instead of: £1,379.00
£1,099.00
Cordierite pizza stone

Temperature control up to 350 °C

Pizzas up to Ø 60 cm

Glass door / stainless steel housing

Timer 0 - 120 min
Ready to ship today, Delivery time appr. 6-8 working days
Pizza Oven - 1 chamber - Ø 60 cm - glass door
Instead of: £599.00
£499.00
2 baking chambers

45 - 455 °C

12 pizzas

Ø 32 cm

Made in Italy
Ready to ship today, Delivery time appr. 8-12 working days
Pizza Oven - 2 chambers - 12 x Ø 32 cm
Instead of: £1,899.00
£1,329.00