Popcorn machine - Red Roof
Item number:

EX10010087

Model:

RCPR-16E

In the product range since:

2008
This product is currently not available.
Your benefits at a glance
Order recommended accessories
Popcorn machine - Red Roof
Highlights
High-powered - due to 1,600 W for up to 5 kg of popcorn per hour
Incl. accessories - Delivery includes measuring spoon and shovel
Operative safety - Teflon coating, mixing system and overheat protection
Comfortable operation with interior lights
Easy to clean - Stainless steel construction and well thought out design
Popcorn machine - Red Roof
The popcorn machine RCPR-16E from Royal Catering has been designed especially for professional catering needs and is an absolute eye-catcher. It impresses not only by its upbeat design, the appealing red enamelled roof, but also with its heated and illuminated chamber, stirring system and automatic thermostat. Benefit from the popcorn machine RCPR-16E and treat yourself to an exceptional popcorn experience - whether at the cinema, at fairs or festivals!
Delicious popcorn guaranteed - with the popcorn machine by Royal Catering!
The popcorn machine is powered by 1,600 watts and achieves a rapid operating temperature due to its high performance and automatic thermostat. A high performance is guaranteed. You can produce about 16 litres of popcorn per hour (about 5 kg / h). Whether for white or yellow popcorn or for making different popcorn forms - this popcorn machine makes everything possible.
The machine has three toggle switches located above the doors. With POWER & LIGHT, you can switch on the light and heating element in the bottom of the chamber, perfecting the popcorn for your customers and keeping it warm and fresh. With the switch HEAT the popcorn boiler is activated and the heating process is started. The popcorn does not burn at the bottom of the boiler, and the mixing system of the boiler is started by pressing the TURN switch.
The Teflon coating of the pot prevents the popcorn from burning. The pot has a diameter of 18.5 cm and a depth of 5.8 cm and is removable, which facilitates cleaning. For a professional popcorn production, we recommend the use of coconut oil or palm fat, as both withstand temperature of 240 ° C and are therefore best suited.
The popcorn machine is mostly made of high-quality stainless steel and can therefore be easily cleaned and is effectively protected against corrosion. Stainless steel has excellent impact resistance and is harmless to people's health. The side struts of the casing are made of aluminium.
The glass plates are made of tempered glass. In the event of an accident, it will crumble into small pieces instead of splintering into shards, thereby preventing serious injury. The glass panes and the illuminated interior allow you to have a look at the popcorn production at any time.
As a special highlight, you will receive the basic equipment for free when you buy it. The practical scoop is ideal for portioning. The measuring cup has a capacity of 0.5 litres and can be used for the exact dosing of oil, sugar or corn kernels. The accessories are made of sturdy plastic and can be cleaned quickly and easily.
It is easy to open and close the front doors with its magnets. The serving flap attached to the doors ensures that the popcorn can be easily removed and portioned. The perforations in the bottom plate ensure that unpopped corn kernels, crumbs and excess oil fall into the collecting drawer underneath. The drawer is removable, which makes it easy to clean.
The unique and iconic retro design turns this machine into a glittering eye-catcher. The popcorn machine has convincing features: overheating protection, which shuts off the machine if temperatures increase too much, as well as four non-slip rubber feet, which ensure stability and protect the work surface from scratches.
Material, casing
Stainless steel, tempered glass
Material, heating element
Aluminium
Capacity
5 - 6 kg/h (16 l/h)
Temperature range
220 - 270 °C
Functions
POWER & LIGHT
HEAT
TURN
Amount per serving
Corn: 150 g
Sugar: 50 g
Oil: 50 ml (Coconut oil recommended)
Pot, diameter
Top: 18.5 cm Bottom: 16 cm
Length, power cable
1.7 m
Dimensions (LxWxH)
56 x 42 x 76 cm
Shipping dimensions (LxWxH)
60 x 46 x 82 cm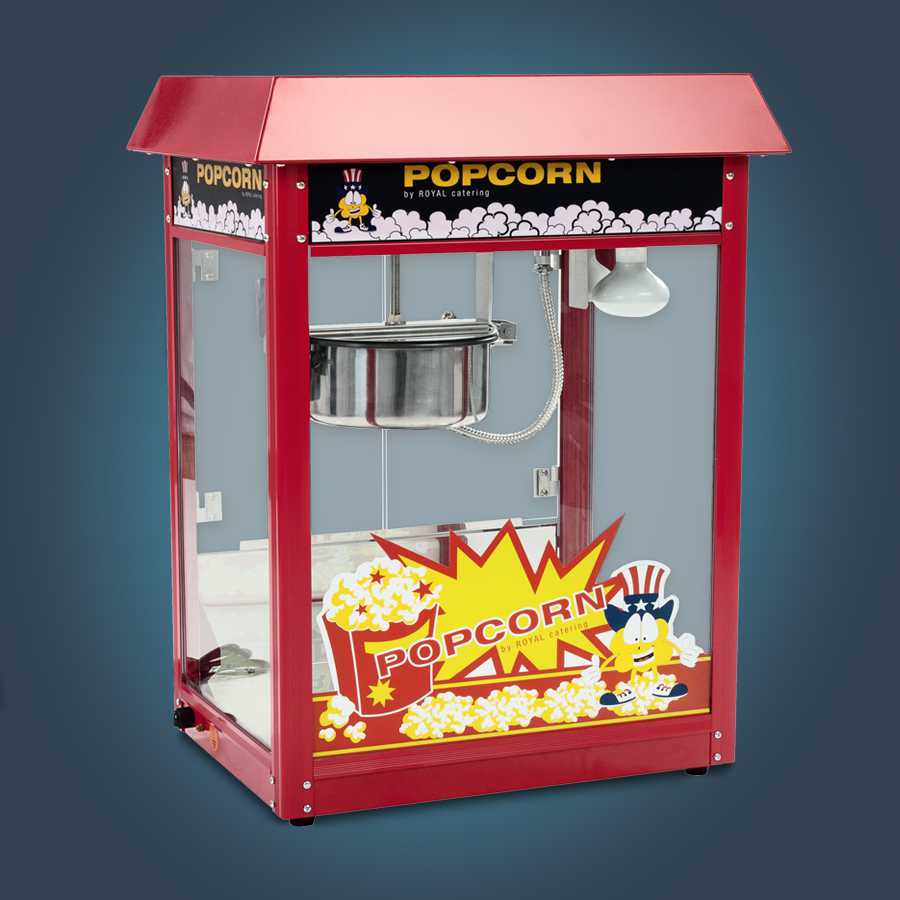 a capacity of up to 5-6 kg of popcorn per hour
very high power of 1.600 Watts
excellent popcorn presentation thanks to the lighting and the panes made of hardened glass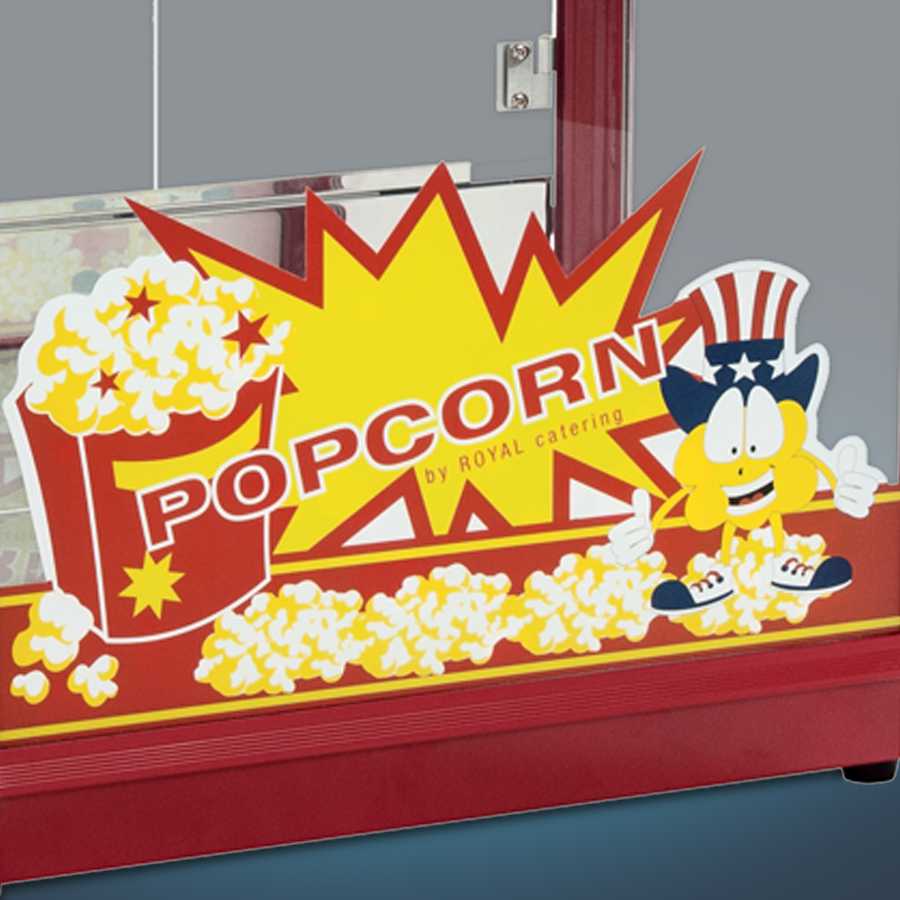 the american design catches the customers' eyes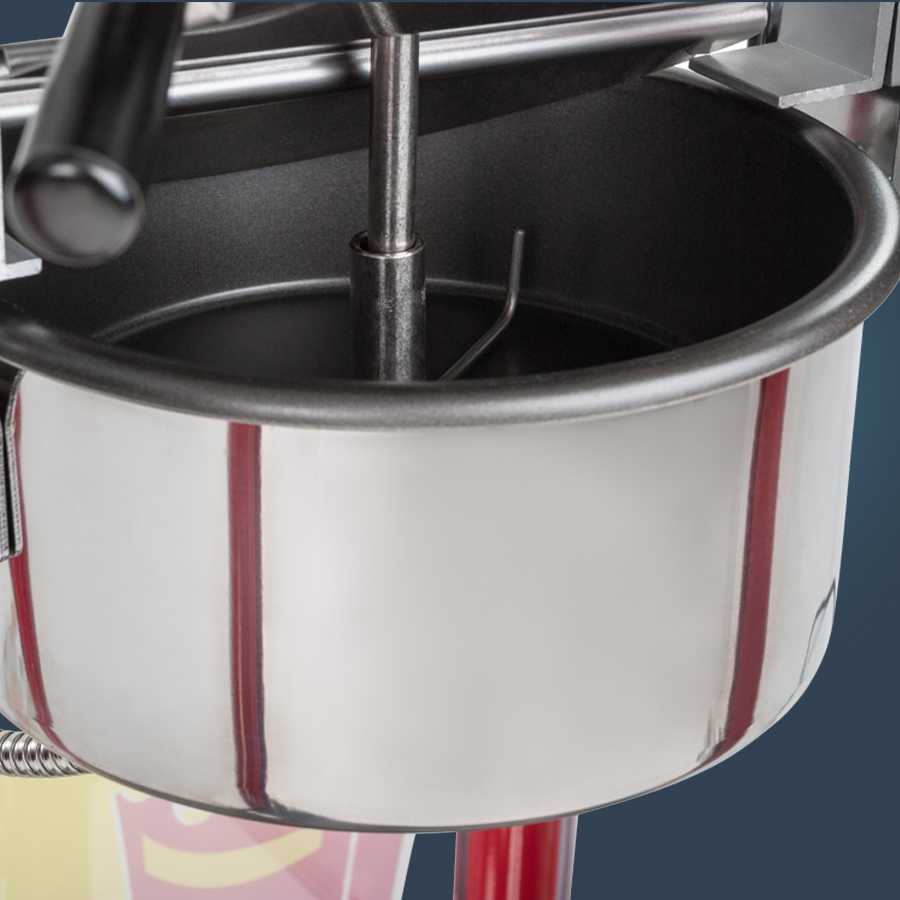 the large kettle with anti-stick Teflon is very easy to clean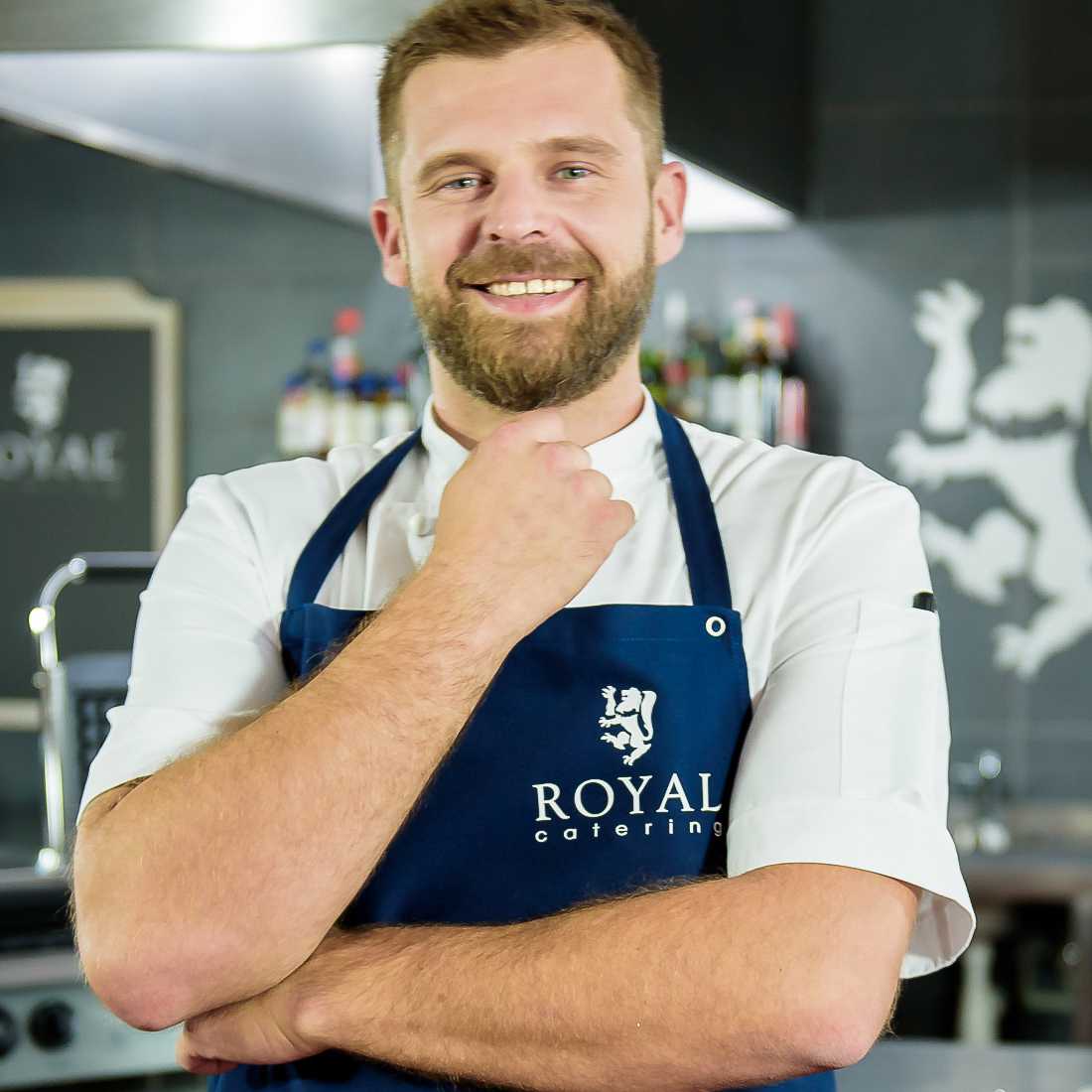 Michał Orłowski
Culinary expert, head chef for renown restaurants in Sydney and Warsaw. A professional, just like our customers.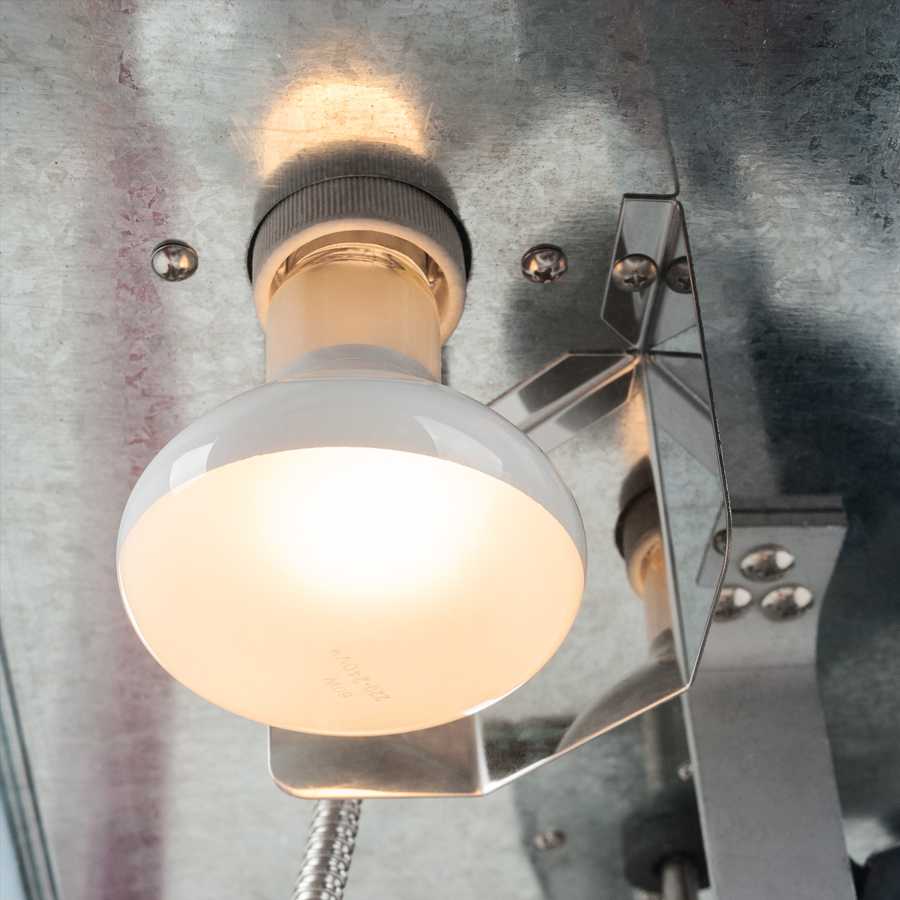 the attractive lighting especially impresses after dark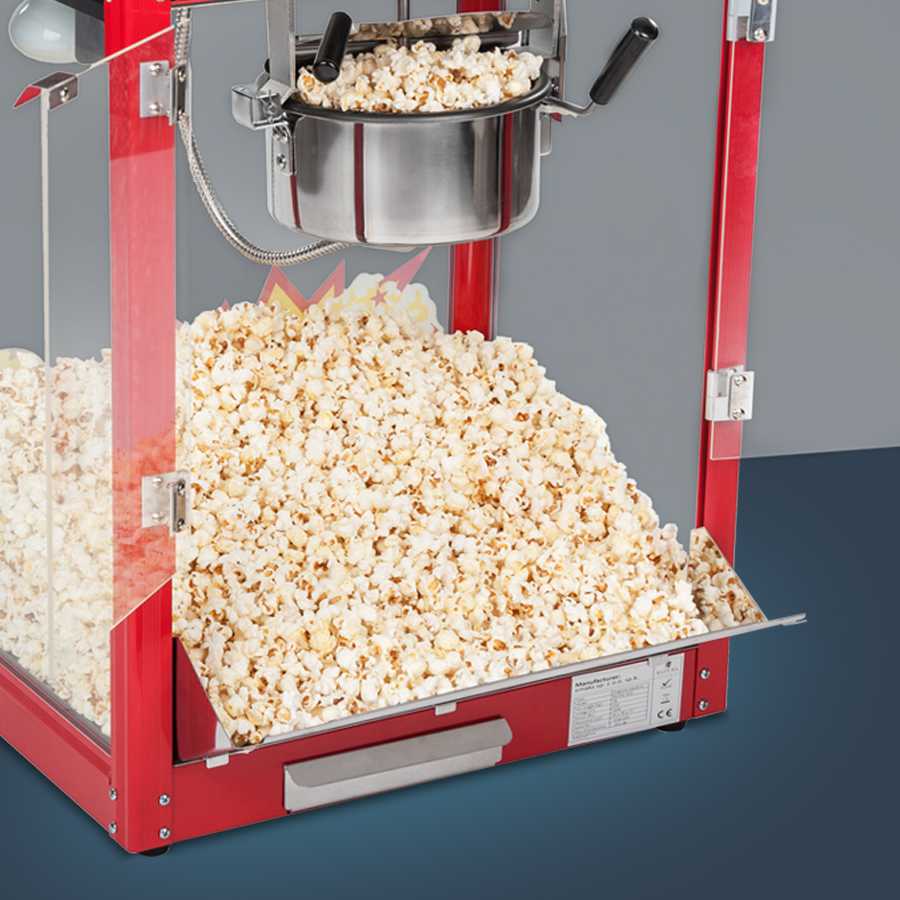 the automatic thermostat quickly reaches the operating temperature
a stable, hardened glass for safety in crowded places
the roof guarantees comfort outdoors
PRO TIP
If you want to prepare delicious, crunchy popcorn, use coconut oil with a spoon of salt per 50 ml.
To increase your flavourful attractivity, we recommend you to experiment with mixed spices. Your popcorn will then taste unique.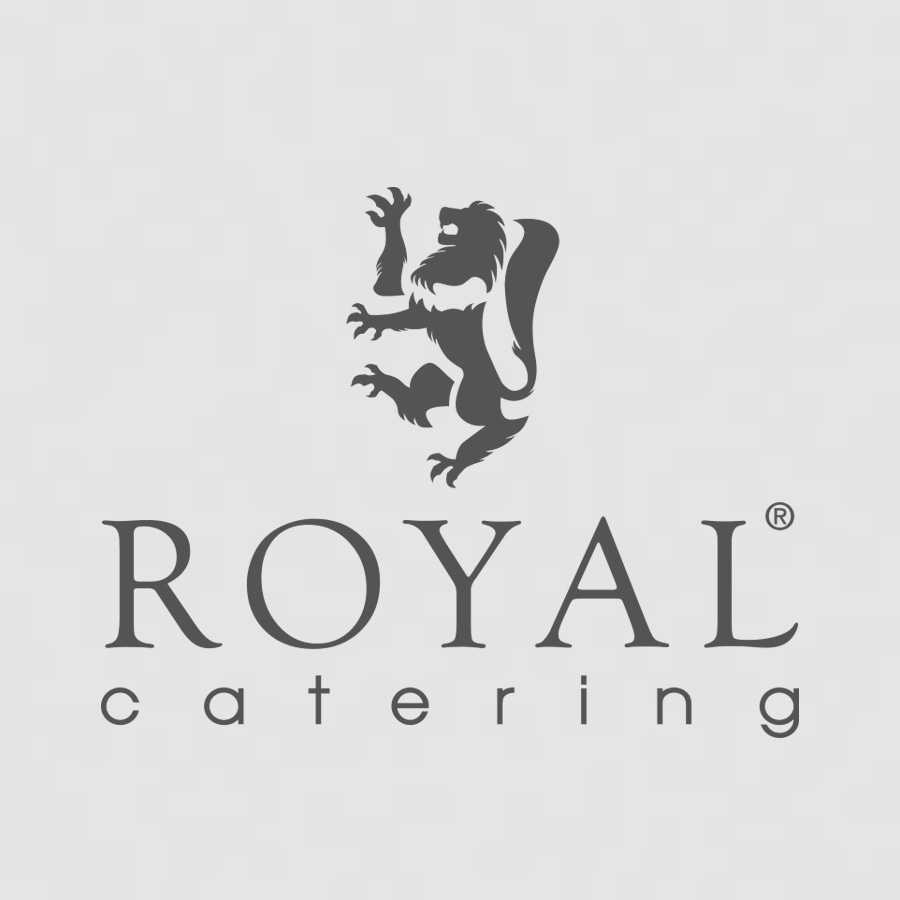 the practical shovel enables you to quickly fill the kettle with popcorn
with the measuring cup you can measure a portion of maize in a few hand movements
the practical drip tray makes cleaning easier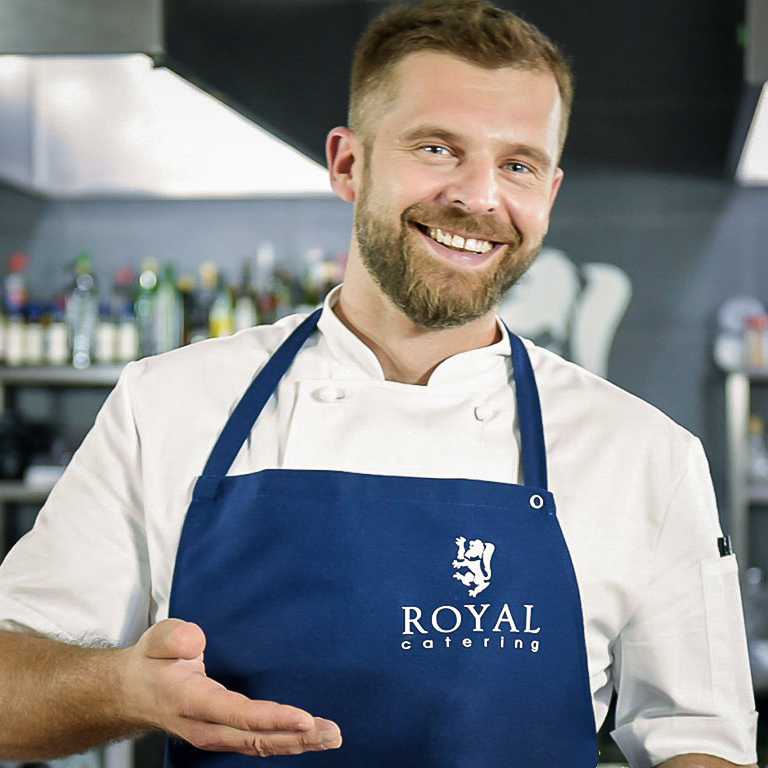 I work with professional products every day. For this video, I made sure to test the device thoroughly. You can take a close look at how this product works and then decide which model is best for your business. I hope my video and tips will help to make your business even more successful.
Head chef of prestigious restaurants in Sydney and Warsaw. An experienced and professional restaurateur
Review by Artur Siwiec, expondo expert (02.08.2018)
Robust equipment for demanding customers
An excellent machine that prepares a large portion of popcorn in two minutes. I use it mainly in my confectionery, where I need popcorn for making other desserts. The heated floor ensures that the popcorn inside does not cool down and retains its taste. The device is highly efficient and runs smoothly. The whole thing is very easy to clean, as the container in which the popcorn is prepared is coated with Teflon, which prevents the product from sticking. An important advantage of the device is its durable and careful construction. That's why, as the head chef of a confectionery, I recommend a popcorn machine for every gastronomy business.
How long does it take to prepare one serving?
It takes about 2 minutes to prepare a portion of 150 g corn kernels.
How should the device be cleaned?
Turn off the machine and disconnect the plug from the socket to prevent accidents during the cleaning. For external cleaning use a damp cloth. Do not clean the machine directly with water, as this may damage the electrical functions.
Popcorn machine RCPR-16E
Popcorn shovel
Measuring cup
Kettle
Light bulb
Instruction manual