Sausage Maker - 3 Litres Vertical
Item number: EX10010504 / Model: RCWF-3L-H
Sausage Maker - 3 Litres Vertical
Item number:

EX10010504

Model:

RCWF-3L-H

In the product range since:

2008
Ready to ship today, Delivery time appr. 4-6 workdays**
Your benefits at a glance
Order recommended accessories
Sausage Maker - 3 Litres Vertical
Do you want to expand your butchery equipment? If so, then Royal Catering is the right partner for you. Nowhere else will you find innovative, premium products such as the stainless steel sausage maker RCWF-3L-H. This device will help you produce a variety of delicious, homemade sausages. Try using high-quality, natural ingredients and adding your very own personal twist. Whether you want to make salami, bratwurst, kielbasa or bologna - the sausage maker RCWF-3L-H will consistently produce sausages that are not only delicious, but also look great.
Sausage Maker – Four separate filling tubes for additional diversity
The four included filling tubes with sizes 16, 22, 32 and 38 mm give you the flexibility to decide for yourself which types and sizes of sausages you want to produce. The filling tubes have a length of 18 cm and are also made of stainless steel, thereby ensuring sufficient reserves for the empty sausage casing. Switching the filling tubes is quick and easy thanks to the large and handy cap nut.
This sausage maker is equipped with a premium 2-speed gearbox. Thanks to this gearbox you can operate the machine at two different speeds. Additionally, the faster speed makes quickly retracting and extending the compression even easier. The gearbox is ball bearing mounted and all components are hardened. This makes the sausage maker from Royal Catering exceptionally durable.
The sausage maker RCWF-3L-H is built for a filling quantity of 3 litres. When filling this device you simply unlock the cylinder and remove it. This way the filling tube can comfortably be filled manually or directly from the grinder. Additionally, the modular structure of this device enables both right- and left-handed people to operate it easily.
The crank is shaped ergonomically and is tightly fixed to the casing. This ensures an exceptionally efficient force transmission which, in combination with the compact setup of the sausage maker, results in very good stability. There is a high-quality, hygienic and durable silicone seal inside the pressure plate which is reliably keeping the meat from leaking out.
Cleaning the sausage stuffer is also conveniently easy. The removable cylinder makes all surfaces easy to reach, while the cylinder itself can then be cleaned separately. The pressure plate is equipped with an exhaust valve in order to prevent contamination and for allowing the entrapped air to escape.
Highlights
flexible sausage production thanks to four different filling tubes
modular structure enables both right- and left-handed people to operate this device
efficient force transmission thanks to ergonomically shaped crank
exhaust valve for preventing contamination and allowing entrapped air to escape
premium stainless steel - hygienic, long-lived and easy-care
Dimensions filling tubes
16, 22, 32 and 38 mm
Dimensions (LxWxH)
24 x 30 x 50.8 cm
Shipping dimensions (LxWxH)
58 x 37 x 31.5 cm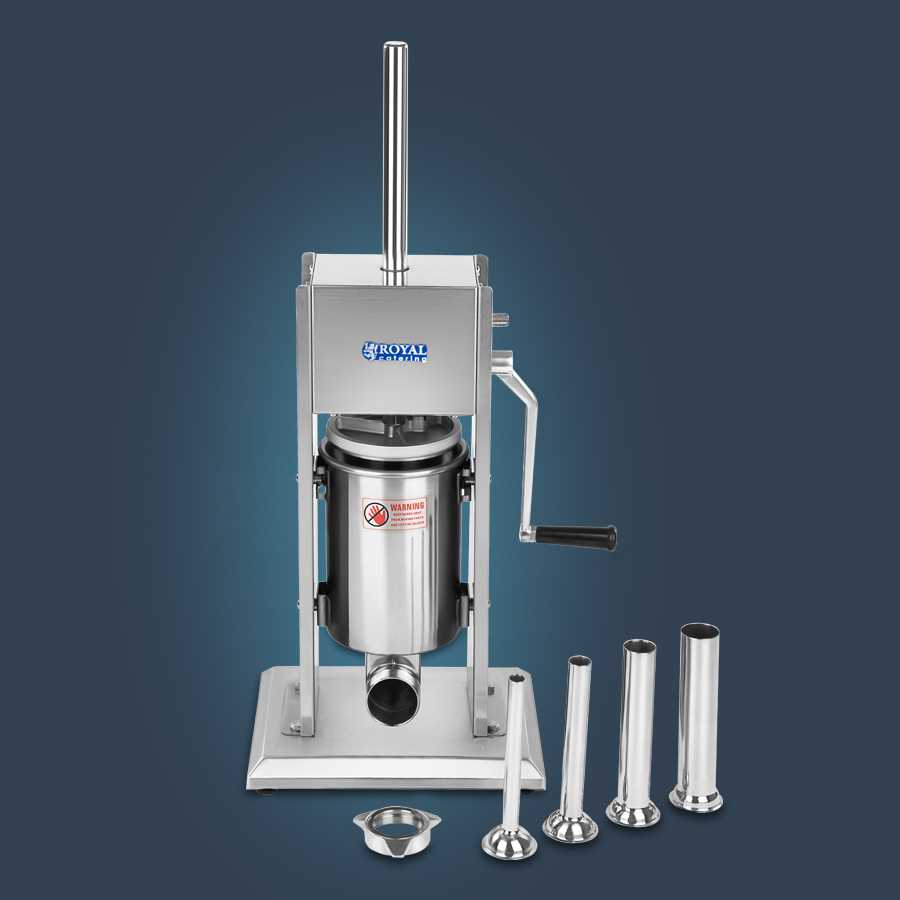 Powerful sausage maker with 3-litre tank
15 large sausages with one batch of filling
Perfect for home kitchens and butcher shops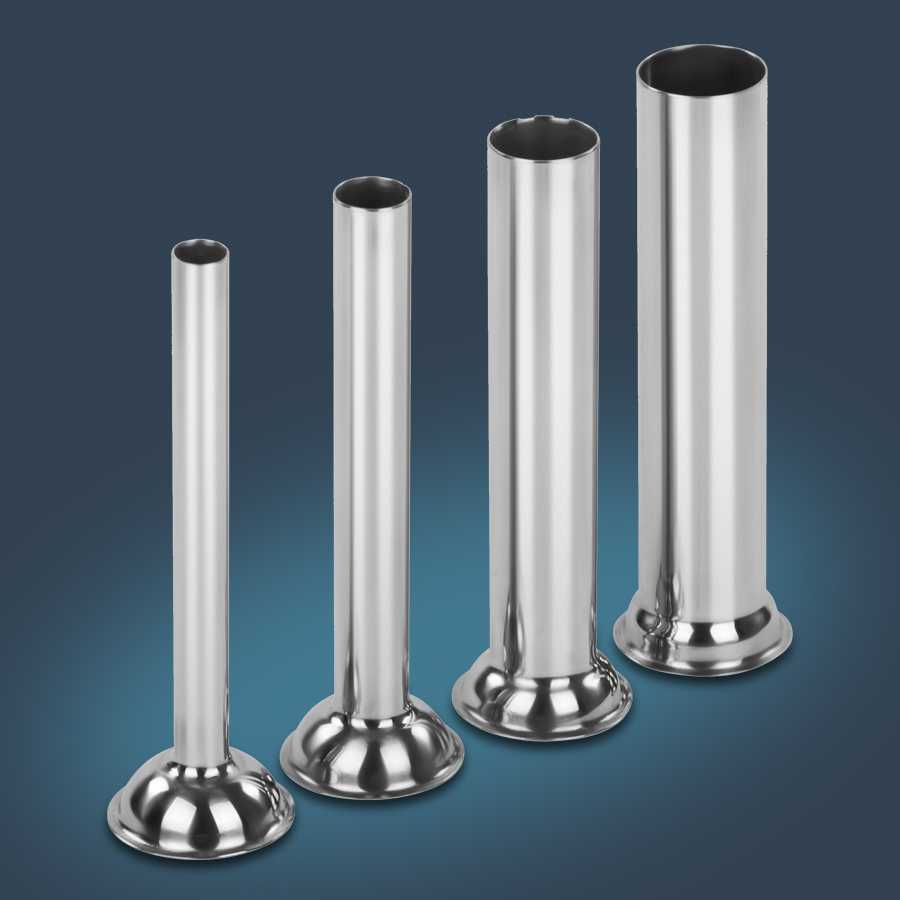 Set of filling tubes for making sausages of various thicknesses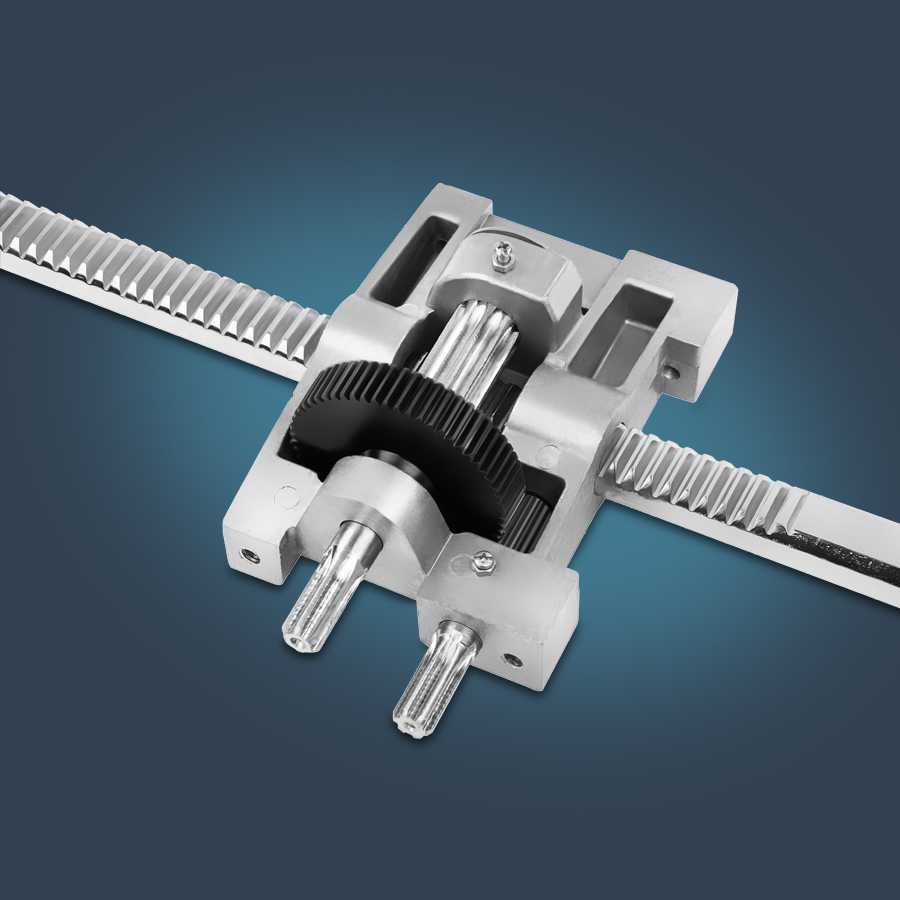 2-speed gearbox with two different speeds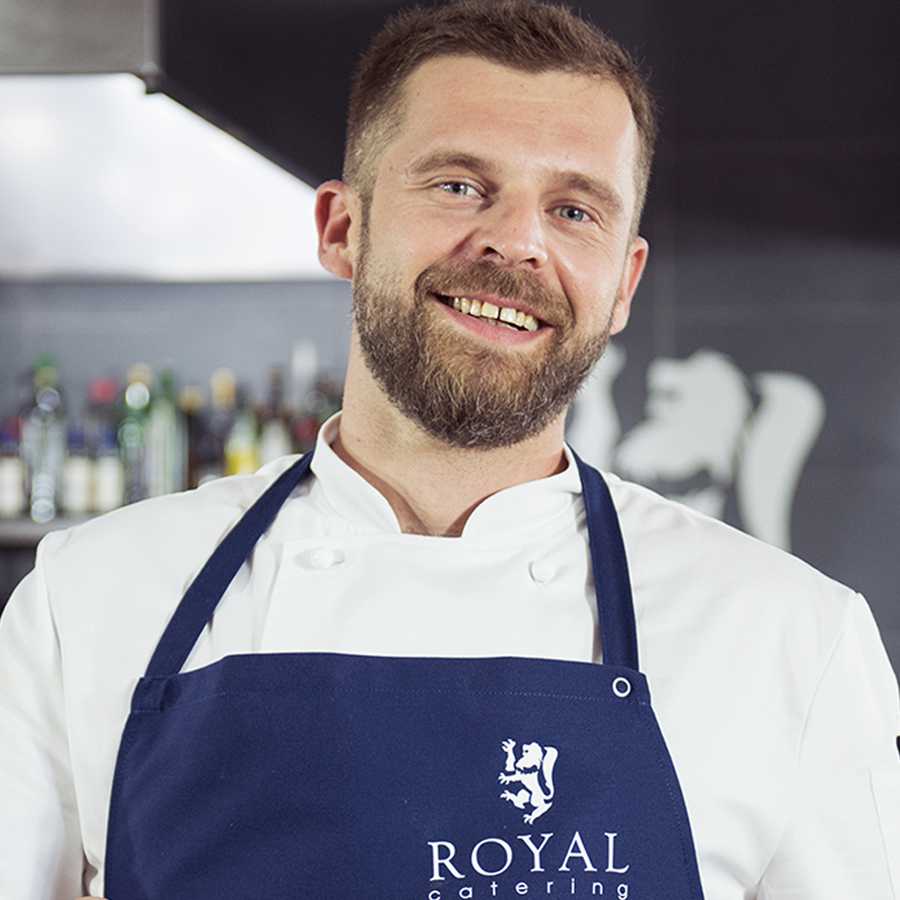 Michał Orłowski
head chef of prestigious restaurants in Sydney and Warsaw. An experienced and professional restaurateur, just like our customers.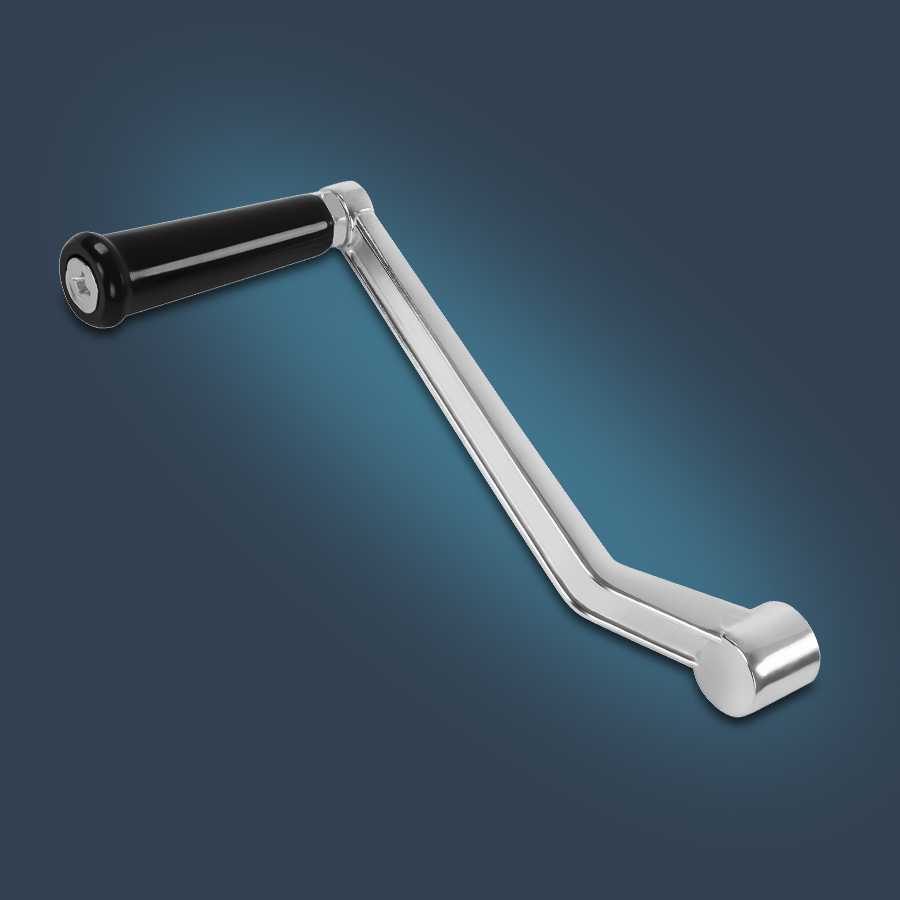 Ergonomic crank for left- and right-handed work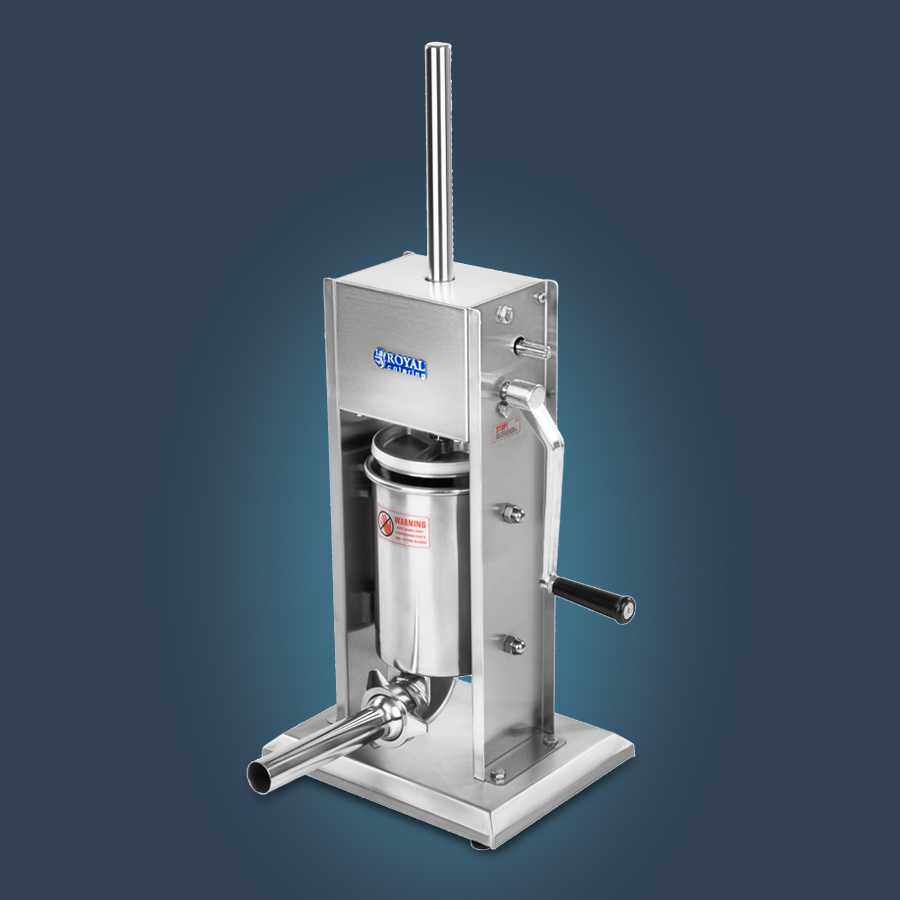 Stable design with skid-resistant feet
Vertical design saves space
Removable cylinder makes filling and emptying easy
PRO TIP
I recommend experimenting with the filling. Fish sausages with coriander, for example, are delicious!
Try to keep the crank turning at a steady and consistent speed. This will ensure that the sausage casings are uniformly filled and prevent them from tearing.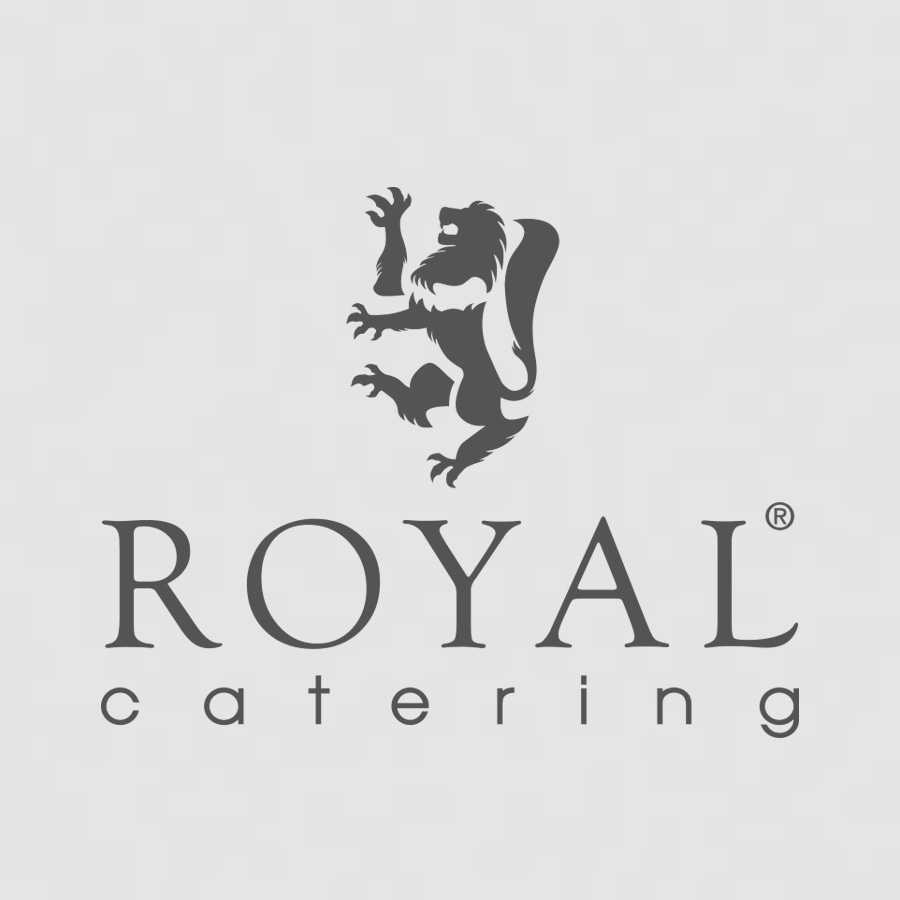 Silicone seal on the plunger prevents the filling from leaking out
Long-lasting, food-safe stainless steel
Easy to disassemble and clean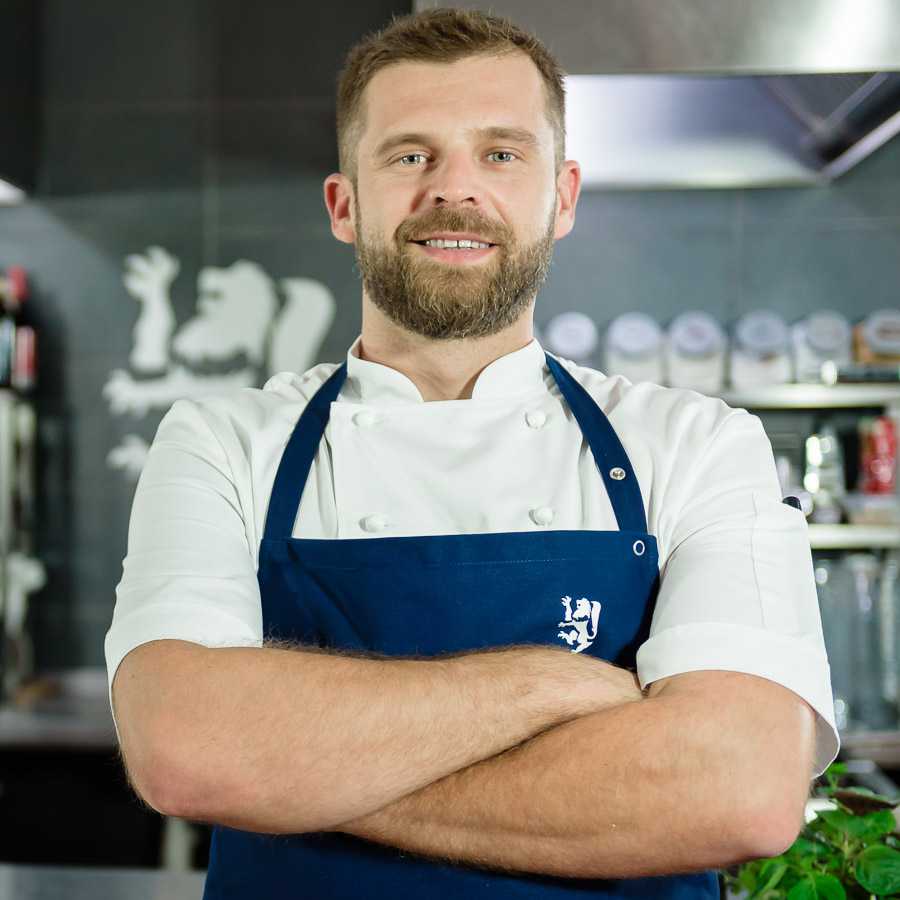 Are there any spare parts for the sausage machines with 7 and 12 litres, for example sealing rings?
We supply spare parts for all of our sausage makers.
How many sausages can I produce with one filling quantity?
One filling using lengths between 15 and 20 cm results in about 15 sausages. Please consider that we can't make an exact statement because this depends on the amount of filling per sausage.
Sausage Maker RCWF-3L-H
4 filling Tubes
Crank
Cap Nut
Operating Instructions
5
Basierend auf 1 Bewertung/en
---
Sort by...
---
Evaluations will be activated after verification.
Reviews from Jarmo (2 Apr 2020)
Reviews from Jarmo (2 Apr 2020)
Makkara puristin 3 litraa
Hyvä toimiva laite