Chip Warmer With Infrared Heat Lamp - 850 W
Item number: EX10010339 / Model: RCWG-1500
Chip Warmer With Infrared Heat Lamp - 850 W
Item number:

EX10010339

Model:

RCWG-1500

In the product range since:

2018
Ready to ship today, Delivery time appr. 4-6 workdays**
Your benefits at a glance
Highlights
Wide temperature range of 30 to 90 °C
Efficient and quick heating with a total power of 850 W
Separate settings for both heating elements
Precise thermostat for a constant temperature
Robust and easy to clean stainless steel casing
Chip Warmer With Infrared Heat Lamp - 850 W
The chip warmer with infrared heat lamp RCWG-1500 is an indispensable tool for anybody who operates a hotel kitchen, a fast food restaurant or a snack bar, or who organizes catering events. But it is also ideal for street fests, food trucks or parties. Because nothing is more unpleasant than those situations when you want to offer chips and prepare several portions because a large crowd has been announced - and then the fries are cold and stuffy, since the guests are late.
The chip warmer with infrared heat lamp guarantees warm and crispy deep-fried food
The chip warmer keeps chips and other fried food and snacks warm for a long time without running the risk of burning them. The heater has a regulator that allows you to set any temperature between 30 and 90 ° C. This wide temperature range has the advantage that you can always choose the exact temperature you need to heat the food on hand.
The heater is powered by 850 watts, which warm up both heating elements. The chip warmer is equipped with a hot plate at the bottom, which can be efficiently heated to the desired temperature by 350 watts. A second heating element is the infrared heat lamp, powered by 500 watts, which allows you to always keep the snacks at the perfect temperature.
The two heating elements can be used together or separately. When both are activated, the food is kept warm and crisp. You can also use the chip warmer without the infrared heat lamp or warm the food only with the infrared heat lamp from above. The distance between the two heating elements has been designed so that nothing can burn.
Made of high quality stainless steel, this kitchen appliance will be with you for a long time. The material is particularly robust and durable and shows hardly any signs of wear, even after a long use. In addition, it is very well suited to use in the kitchen, since it does not suffer any damages when coming in contact with water, and its hygienic properties are good for your health. The stainless steel is also very easy to clean, without the need for special cleaning products.
The highly developed thermostat ensures that the temperature stays at the same level all the time. The temperature can be easily adjusted with a rotary knob. The thermostat measures the exact temperature of both heating elements and ensures a constant and even heat supply. The orange light-emitting diode announces the moment when the desired temperature has been reached.
The container has a slot with insertions through which fat and grease can be drained. The food remains warm and crispy. After the usage, it can be taken out for cleaning in the dishwasher.
On the front of the chip warmer and on the front of the infrared heater is an on / off switch with a coloured light. It always indicates exactly what stage of operation your heater is currently in. In addition, the button is coated with transparent plastic material - so it is easy to clean and it's insensitive to grease and dirt.
For your safety, ventilation slots have been integrated into the casing of the heater as an overheating protection. For a safe and sturdy footing and protection of the working surface, the chip warmer with an infrared heat lamp has rubber knobs.
Voltage / Frequency
230 V / 50 Hz
Power, infrared heat lamp
500 W
Temperature range
30 - 90 °C
Number of heating elements
2
Number of power switches
2
Distance between the heating elements
224 mm
GN size
237 x 298 x 150 mm
Length, power cable
1.3 m
Dimensions (LxWxH)
33 x 27 x 54.5 cm
Shipping dimensions (LxWxH)
59.5 x 43 x 33 cm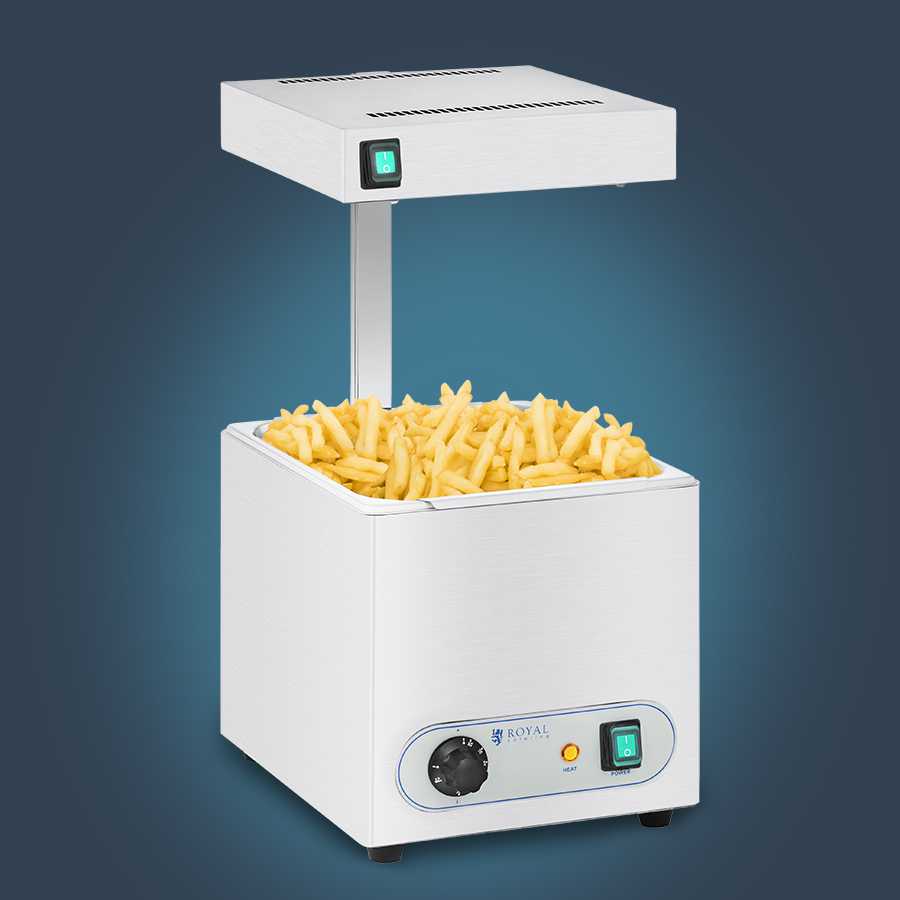 Rapid heating thanks to the 850 W of power
Perfect for chips, potato wedges, nuggets, etc.
Compact device is ideal for food trucks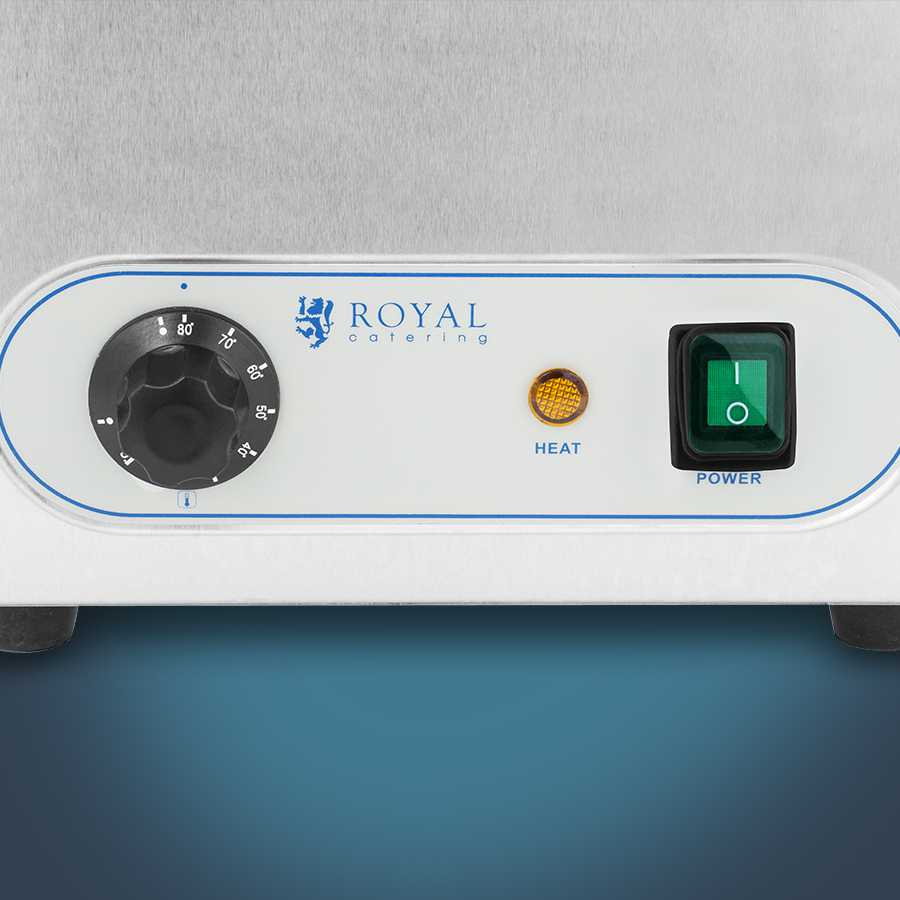 Easy to use: Toggle switch and diode notify you of the heating process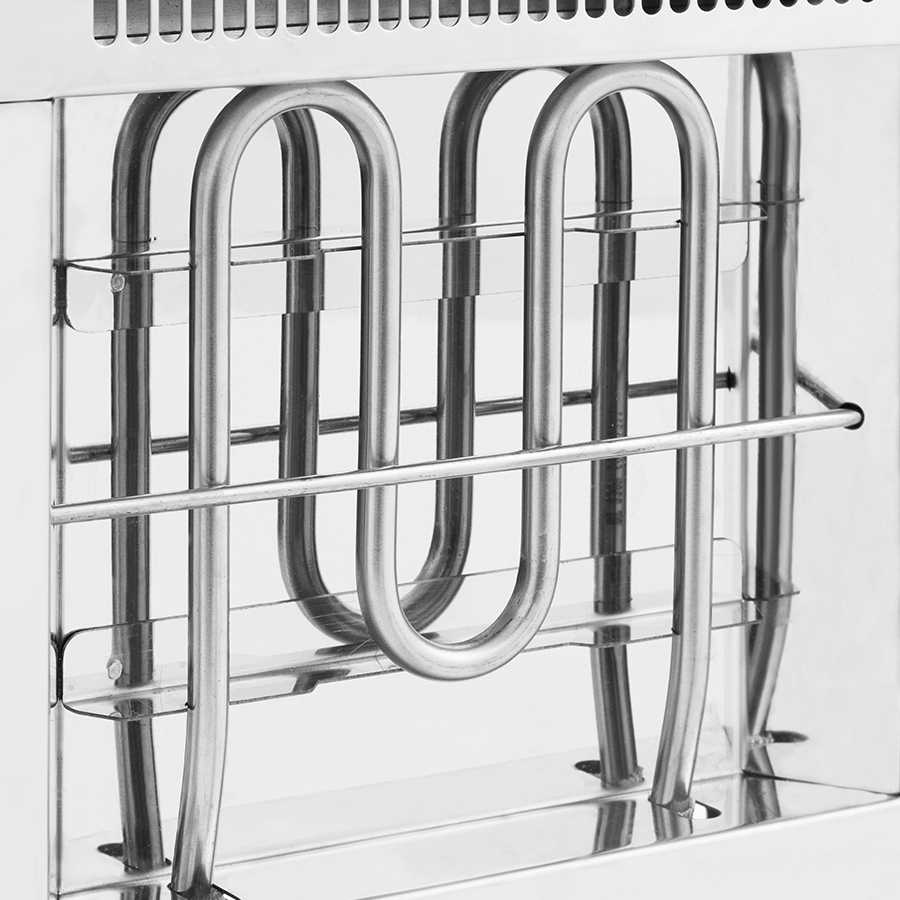 Efficient heating element ensures high temperatures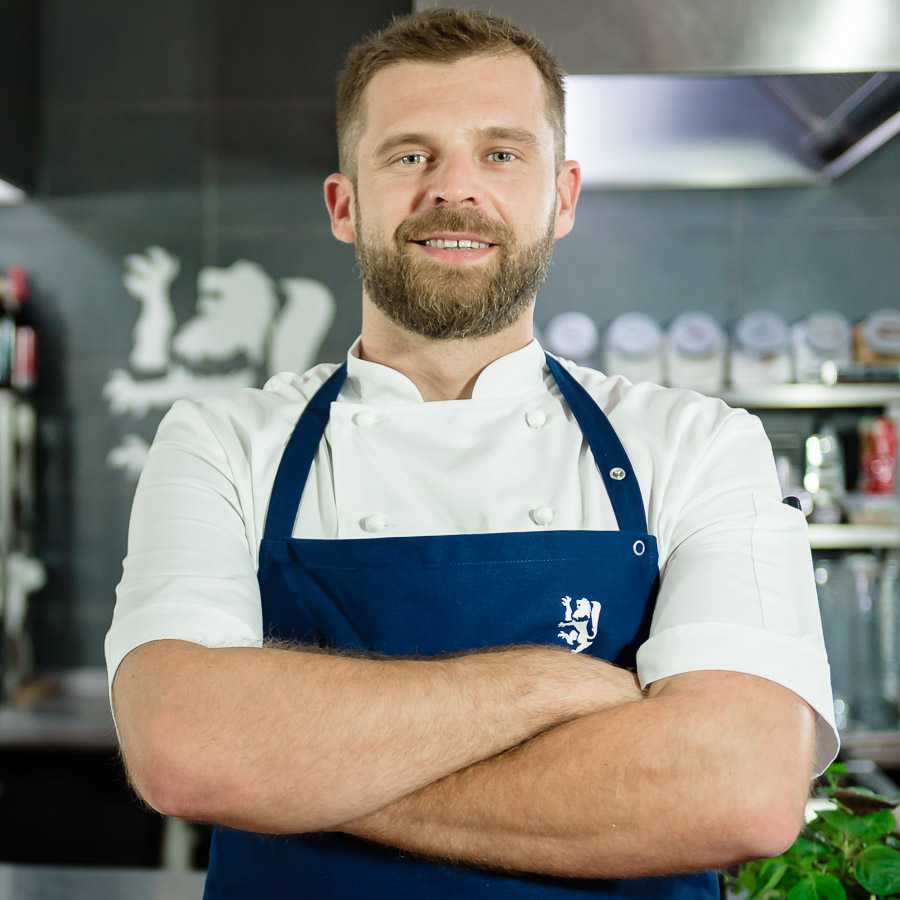 Tested by Michał Orłowski, head chef of prestigious restaurants in Sydney and Warsaw. An experienced and professional restaurateur, just like our customers.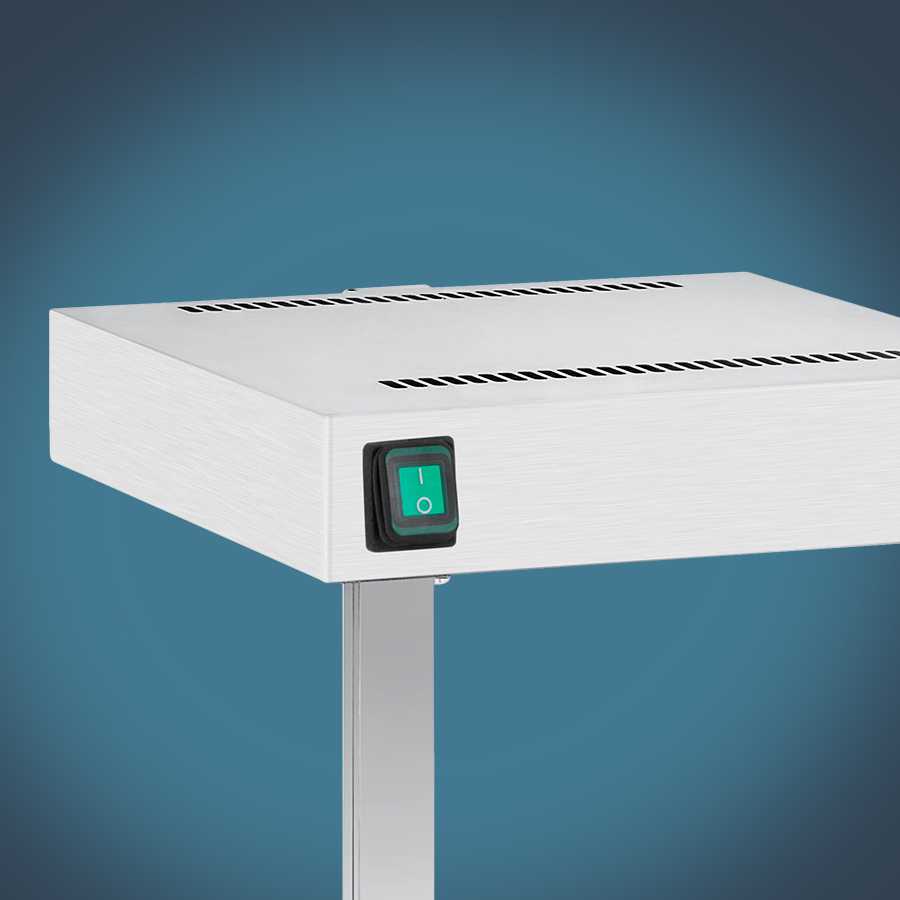 Separate heating elements allow you to heat only from above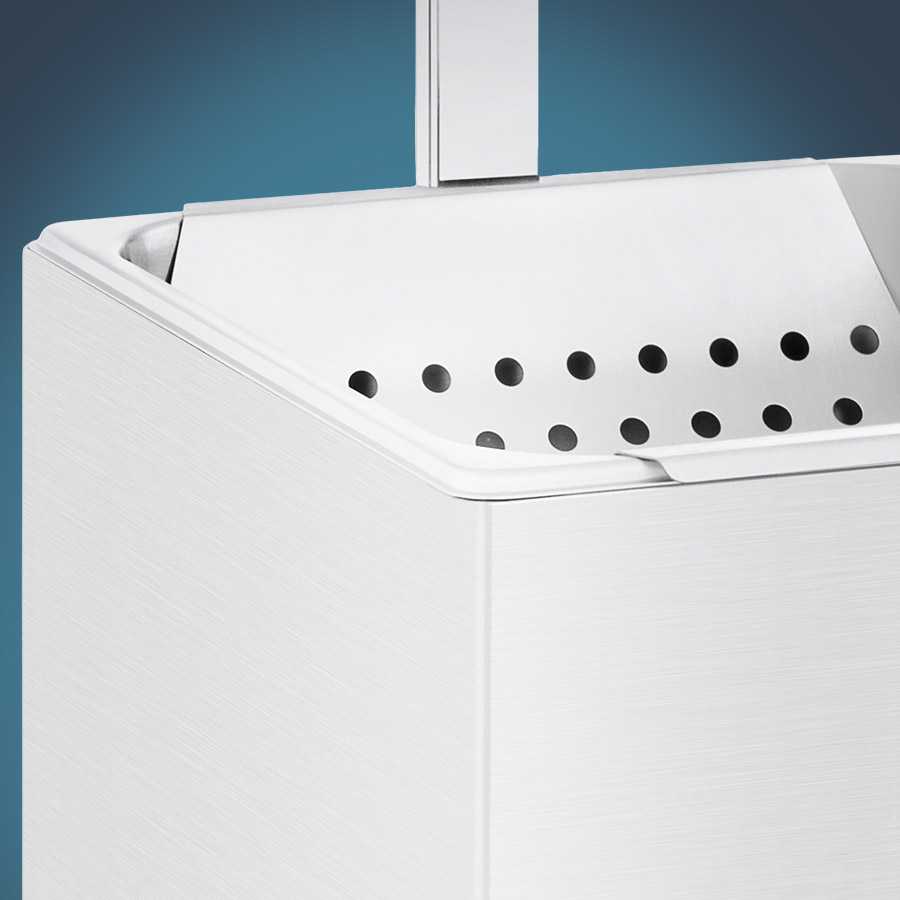 Removable and dishwasher-safe container
Smooth surfaces are easy to clean
Perforated insert facilitates oil drainage
PRO TIP
I regularly boil the container of the chip warmer to prevent oil or salt deposits from building up.
Because the device is often in view of the customer, it must be spotlessly clean. I clean it using a tried-and-true solution of water and vinegar.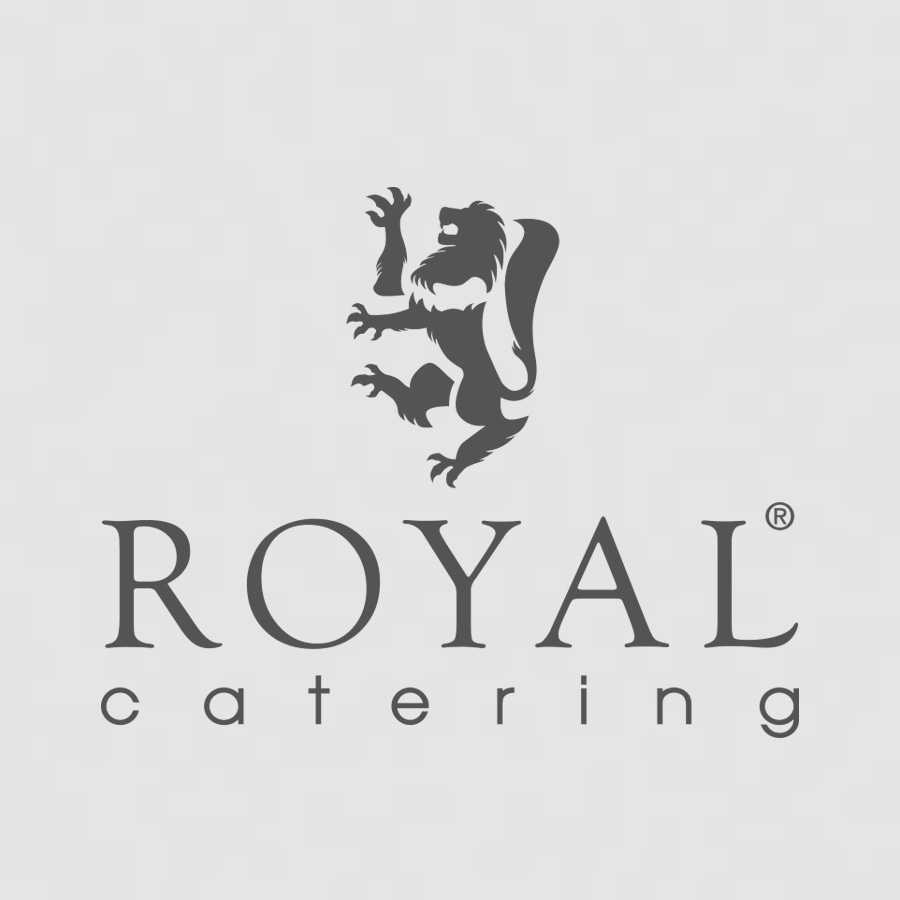 Even heat from above and below
Thermostat maintains desired temperature between 30 - 90 °C
Made of long-lasting and corrosion-resistant stainless steel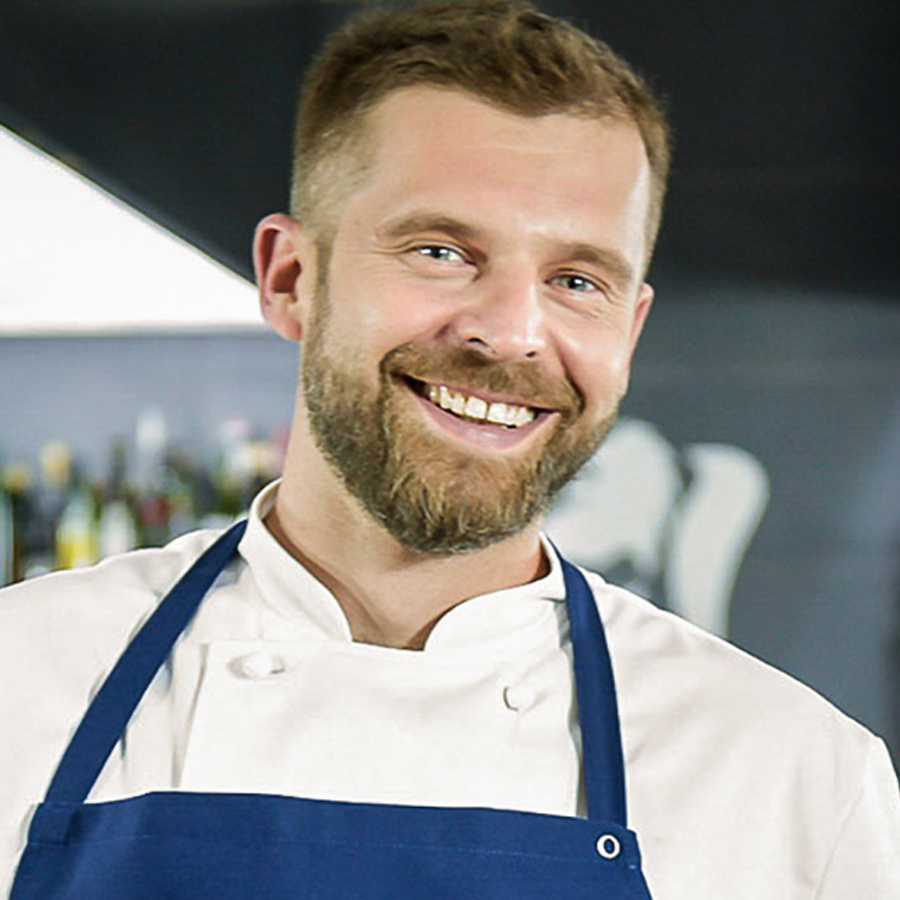 I work with professional products every day. For this video, I made sure to test the device thoroughly. You can take a close look at how this product works and then decide which model is best for your business. I hope my video and tips will help to make your business even more successful.
Head chef of prestigious restaurants in Sydney and Warsaw. An experienced and professional restaurateur
Chip warmer with infrared heat lamp RCWG-1500
Instruction manual
★
★
★
★
★
Write the first review for this product
---
---
Evaluations will be activated after verification.