Popcorn Maker Blue - 16 oz - XXL
Item number: EX10010841 / Model: RCPR-2300
Popcorn Maker Blue - 16 oz - XXL
Item number:

EX10010841

Model:

RCPR-2300

In the product range since:

2017
Ready to ship today, Delivery time appr. 8-10 workdays**
Your benefits at a glance
Order recommended accessories
Popcorn Maker Blue - 16 oz - XXL
The popcorn maker RCPR-2300 from Royal Catering allows you to prepare, maintain and serve popcorn in the most professional manner. The machine has been specially designed for commercial use and is perfect for cinemas, snack buffets, events, festivals, carnivals or other occasions that call for the popular snack.
The popcorn maker prepares delicious popcorn in next to no time: It takes only 180 seconds to prepare a serving of 300 grams popcorn and serve them to your customers. Contrary to other customary machines, the popcorn maker allows you to serve many customers in a short period of time.
Quickly prepare delicious popcorn with the popcorn maker RCPR-2300 from Royal Catering
The highly efficient popcorn maker prepares 6 kg of popcorn in only one hour. The popcorn is of a very high quality. Unpopped kernels, excess oil and crumbs are collected in a drawer below the popcorn chamber. The device is the perfect choice for venues with a lot of customers.
The machine is powered by 2.300 watts and heats the popcorn kettle in a few seconds. The kettle itself reaches a temperature of up to 250 °C. The generated heat can be used to keep freshly prepared popcorn at the perfect temperature, thanks to the optional warming function.
The popcorn kettle is made from aluminium and is coated with Teflon. This has many advantages: The non-stick coating ensures that the popcorn does not stick to the surface and can be easily removed from the kettle. Furthermore, the material speeds up the heating process to quickly reach the desired temperature. The Teflon coating is very robust and easy to clean.
Thee popcorn maker has a capacity of 4.88 ml and is perfectly suited for commercial use and a lot of customers. A sloping lid below the glass door allows you to remove small portions. The popcorn maker makes your customers' dreams come true, quickly and efficiently.
The popcorn maker from Royal Catering is an especially attractive device. The machine has many colourful stickers which draw the attention of your customers. A pleasant lighting inside the popcorn chamber increases the professional look of the device and presents the snacks in an appealing way, even in darker locations.
The distinct preparation phases can be activated separately with the push of a button on the popcorn maker. Depending on your needs, you can heat the device, keep prepared popcorn warm or stir fresh popcorn with the integrated stirring rod. The popcorn maker offers a solution to each requirement.
The popcorn kettle has two practical lids that keep the heat inside the closed boiler. An additional handle is provided, for easier opening. When the kettle lids are open, they will be kept still by a magnetic ring. Thanks to this clever solution, you will always have your hands free.
When the popcorn is ready, it can be poured through the sloping lid into the subjacent chamber. For emptying or cleaning purposes, the popcorn kettle can be swivelled. It has a heat-insulated plastic handle.
The popcorn maker has a transparent door that can be comfortably opened and closed. A magnetic closing mechanism on the metal handles keeps the popcorn under lock and allows you to easily open the door at the same time. This practical system ensures that you can handle the machine with ease, even in hectic situations.
The popcorn maker has high safety standards. It is encased in transparent safety glass that cannot splinter, thereby not injuring you or your customer in the event of an accident. The safety glass is highly resistant against heat or physical impacts. Additionally, four stable rubber feet offer the device a secure stand, while symultaneously protecting the storage space from unwanted scratches.
The popcorn maker stands out for its professional quality. The device is sturdy and robust. Its aluminium built ensures its high durability and the low tare weight of only 15 kg means that it is easy to transport and easy to clean. The popcorn maker RCPR-2300 by Royal Catering makes all your wishes come true - simple, efficient, automated - simply delicious popcorn.
Highlights
Removable sifter for easy cleaning
Quick heating to 250 °C
Easy to use function switch
Relaxing lights fort he popcorn chamber
Professional quality
Material, casing
Steel aluminium, galvanised steel
Colour, casing
Blue
Material, inside kettle
Teflon coated aluminium
Output per heating process
16 oz / 453 g
Max. capacity, kettle:
4.800 ml
Amount of oil
70 ml per serving
Amount of sugar
100 g per serving
Amount of corn
300 g per serving
Frying time per 300 g serving
180 s
Max. temperature, kettle:
250 °C
Max. heating temperature, chamber
50 °C
Dimensions, popcorn chamber (LxWxH)
58,4 x 47,9 x 66,8 cm
Length, power cable
1,6 m
Dimensions (LxWxH)
52 x 62 x 88 cm
Shipping dimensions (LxWxH)
70.5 x 61 x 90 cm
High output of 2,300 W ensures rapid preparation
Device produces up to 6 kg / hr
Ideal for cinemas, festivals and stands in tourist booths
Intuitive 3-button operation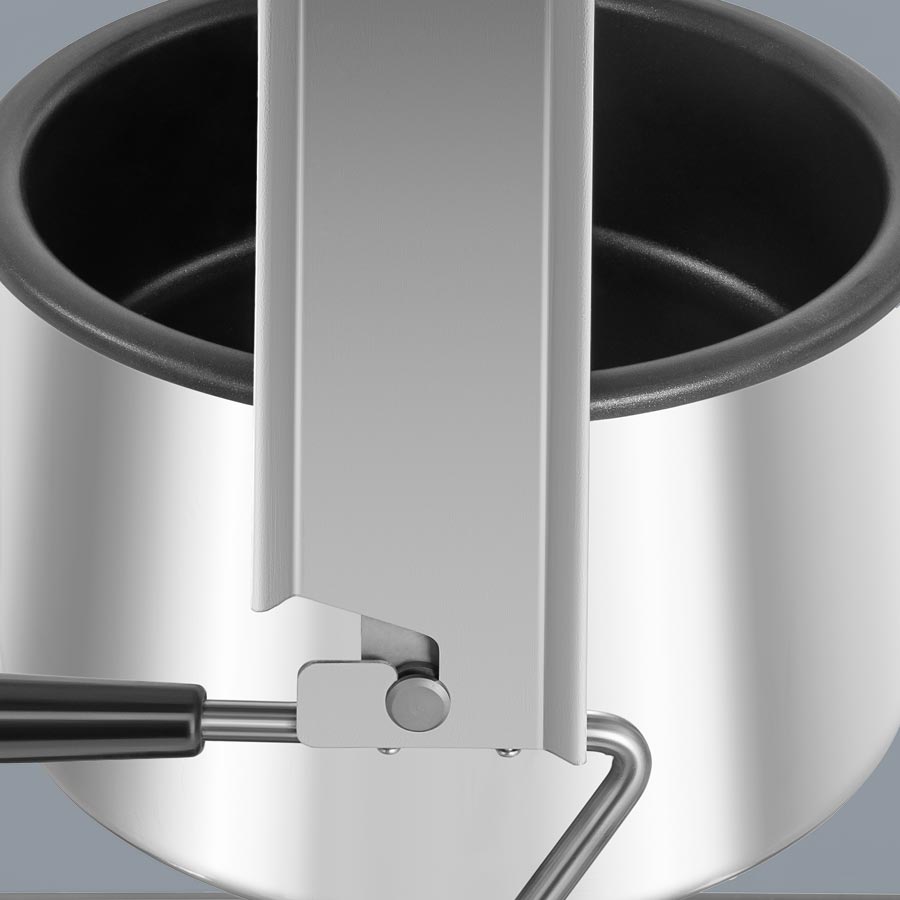 Kettle with anti-stick Teflon coating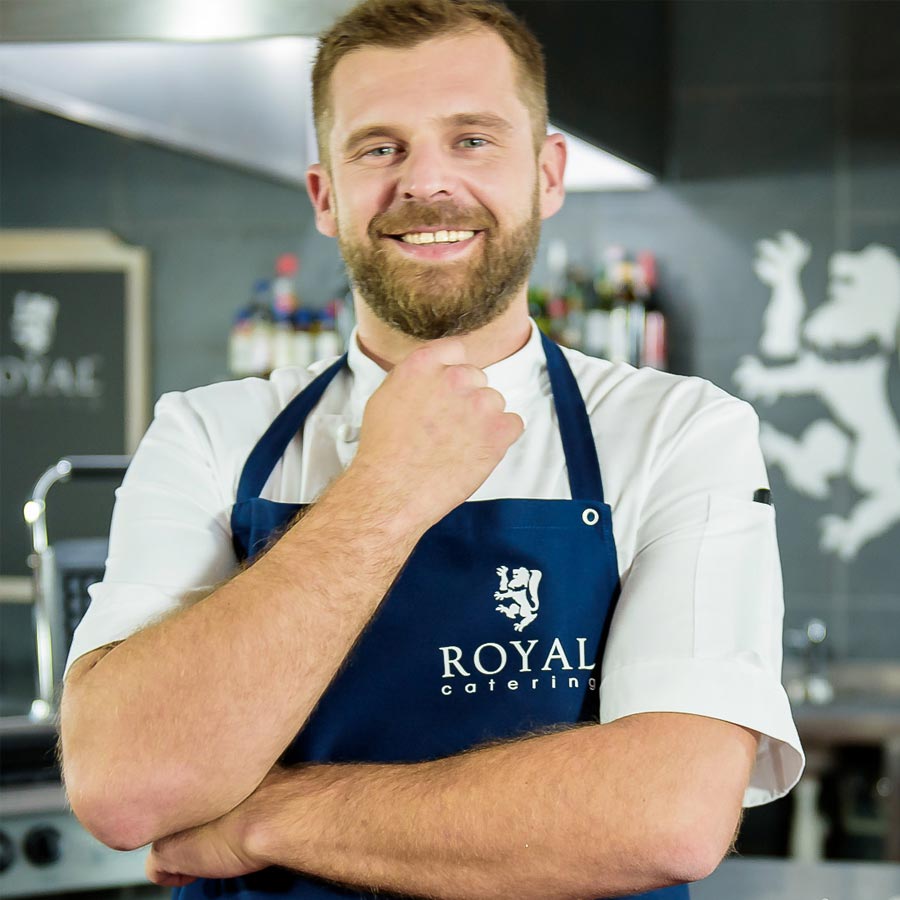 Tested by Michał Orłowski, head chef of prestigious restaurants in Sydney and Warsaw. An experienced and professional restaurateur, just like our customers.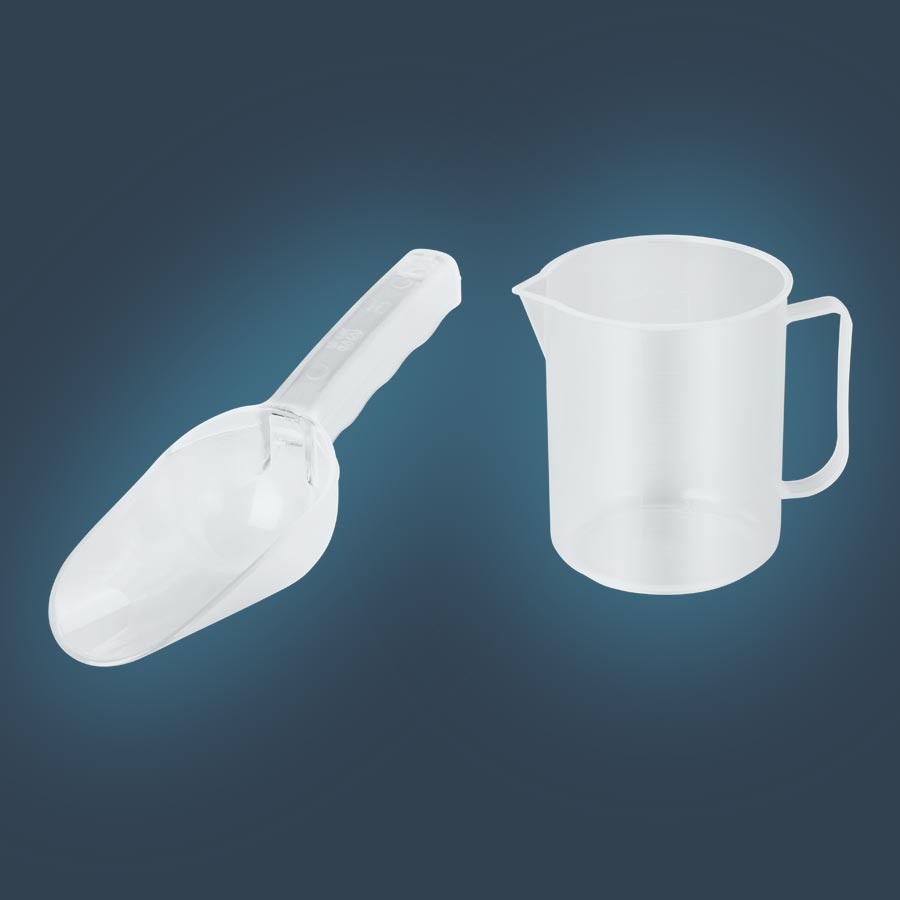 Incl. measuring cup and popcorn scoop for serving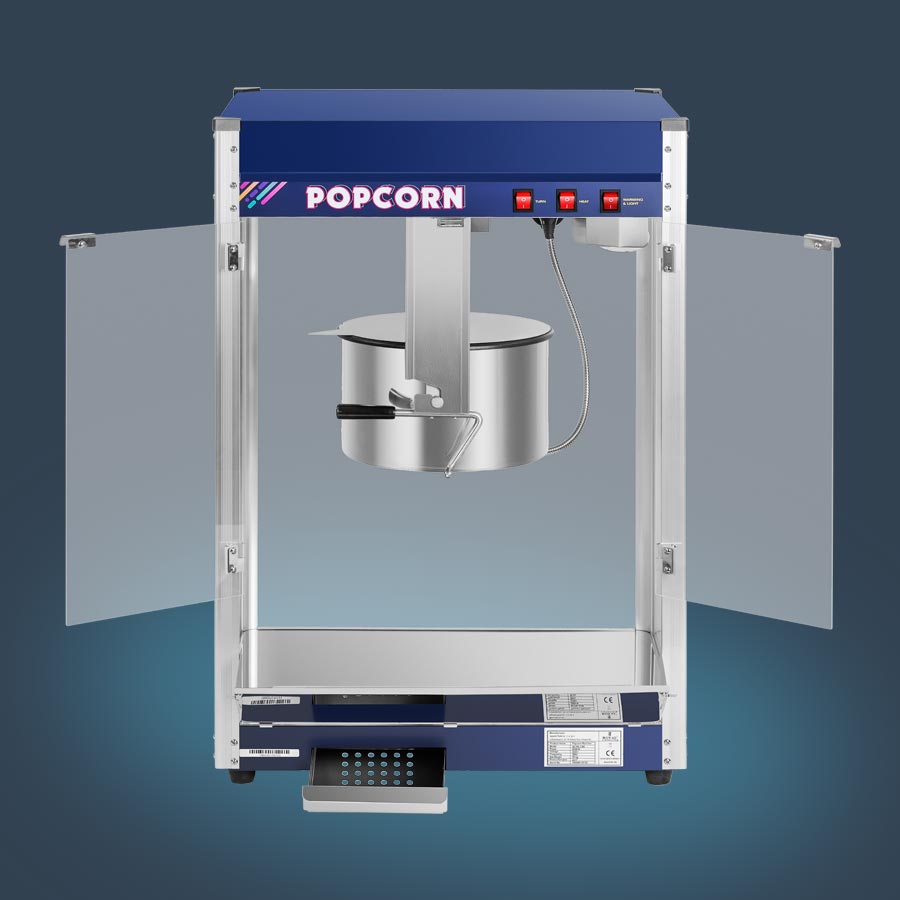 Easy access to interior via swinging door
Mixing system prevents the snack from burning
Robust tempered glass for safety in small spaces
PRO TIP
I recommend using coconut oil with one tablespoon of salt per 50 ml to make crispy, delicious popcorn.
To improve the flavour, I recommend experimenting with a few spice mixes of your own. This will make your popcorn taste amazing.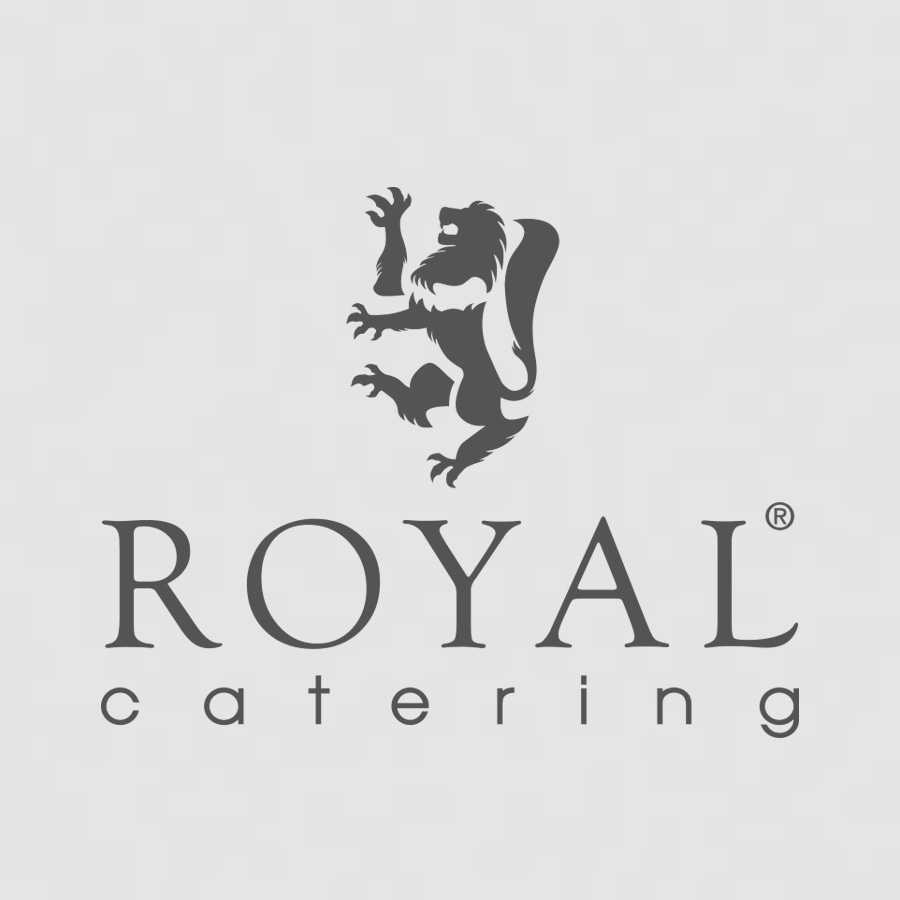 Attractive appearance thanks to glass walls
Keep-warm option prevents popcorn from cooling
Robust zinc-plated aluminium construction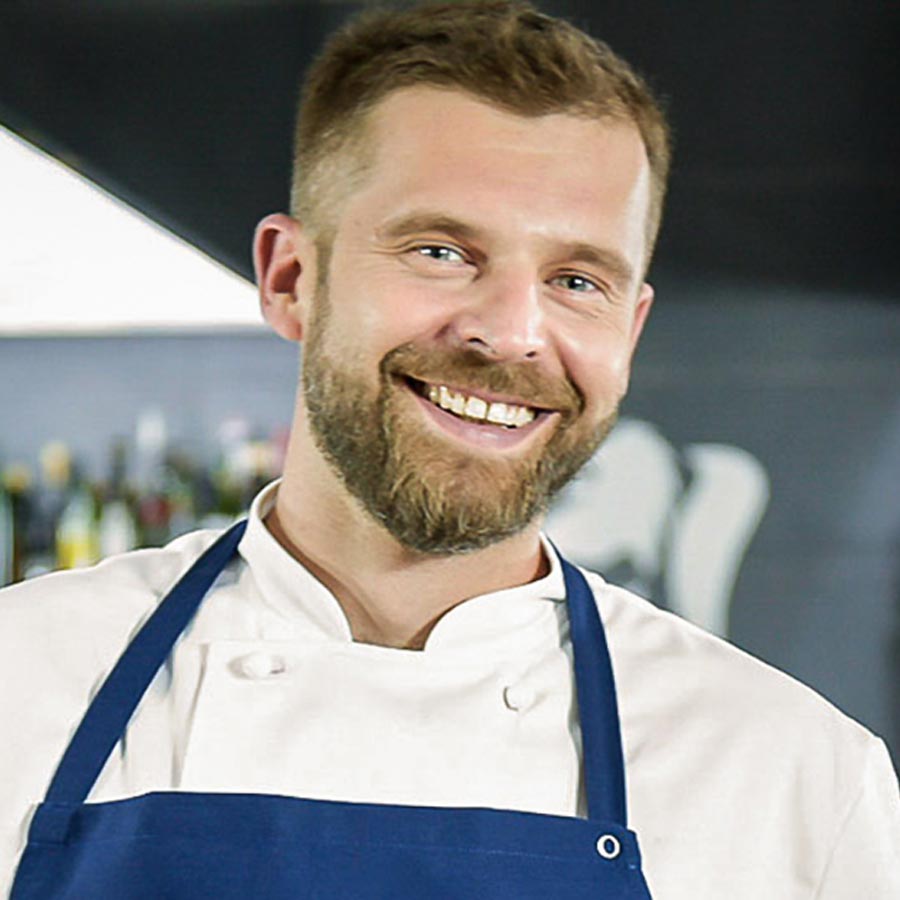 I work with professional products every day. For this video, I made sure to test the device thoroughly. You can take a close look at how this product works and then decide which model is best for your business. I hope my video and tips will help to make your business even more successful.
Head chef of prestigious restaurants in Sydney and Warsaw. An experienced and professional restaurateur
Popcorn maker RCPR-2300
Instruction manual
★
★
★
★
★
Write the first review for this product
---
---
Evaluations will be activated after verification.