Soup Dispenser - 4 pots - 2,75 litres - 600 W
Manufacturer: Royal Catering | Item number: EX10010239 | Model: RCBM-4/4R
Versatile - for use in restaurants, takeaways or soup kitchens
make large batches - 4 pots, each 2.75 l
variable use – 4 separately adjustable and heatable tanks with a working capacity of 0.6 l each
universal – large temperature range from 30 to 110 °C
easy to use – status lights for each of the tanks
Soup Dispenser - 4 pots - 2,75 litres - 600 W
The RCBM-4/4R soup dispenser from Royal Catering - the holding device with round containers for soups, sauces and other dishes
With the RCBM-4/4R soup dispenser from Royal Catering we provide the perfect helper to keep your food warm. For professional use in restaurants, for example to facilitate different cooking times, the Bain Marie is equally suitable for use in snack bars, bistros or soup kitchens. The RCBM-4/4R gently keeps sauces or soups of all kinds at a constant temperature.
The soup station has four round inserts, including lids with an inner diameter of 170 mm. This means that each of the pots have a capacity of 2.75 litres. This way the soup station RCBM-4/4R will provide you with 11 litres of warm sauces or soups and, of course, keep any other type of food at a constant, warm temperature at the same time.
The contents of the pots are carefully heated in the water bath using the four round tanks. For this purpose the individually heated and adjustable tanks are filled with water. The maximum water filling capacity is 0.6 litres. A temperature between 30 - 110 ° C can be set with each of the four individual knobs. Due to the high temperature range, this soup dispenser is suitable for fondues or for the melting of chocolate.
The RCBM-4/4R soup dispenser from Royal Catering is made entirely of high-quality stainless steel and is therefore of a neutral design, easy to clean and resistant to corrosion. With the four rubber feet, the device is safe and anti-slip upon most surfaces. The simple design can be easily integrated into any kitchen facility
The lights next to the knobs give the user of the Bain Marie clear information in regards to the status (on / off) of the respective tank. The Bain Marie works with a power of 4 x 150 W and a voltage of 230 V. Operation is very easy: simply plug the 1.4 m cable with the EU plug into the socket and nothing will stand in the way of keeping your freshly prepared food warm.
Material
Stainless steel , Plastic
Temperature range
30 - 110 °C
Capacity of tanks
4 x 0,6 l
Capacity of pots
4 x 2,75 l
Length of cables
1,4 m (with EU-Plug)
Dimensions (LxBxH)
44.00 x 41.50 x 31.50 cm
Shipping dimensions (LxWxH)
52.00 x 46.00 x 37.00 cm
Download PDF
Download PDF
Soup station RCBM-4/4R with pots and lids
Instruction manual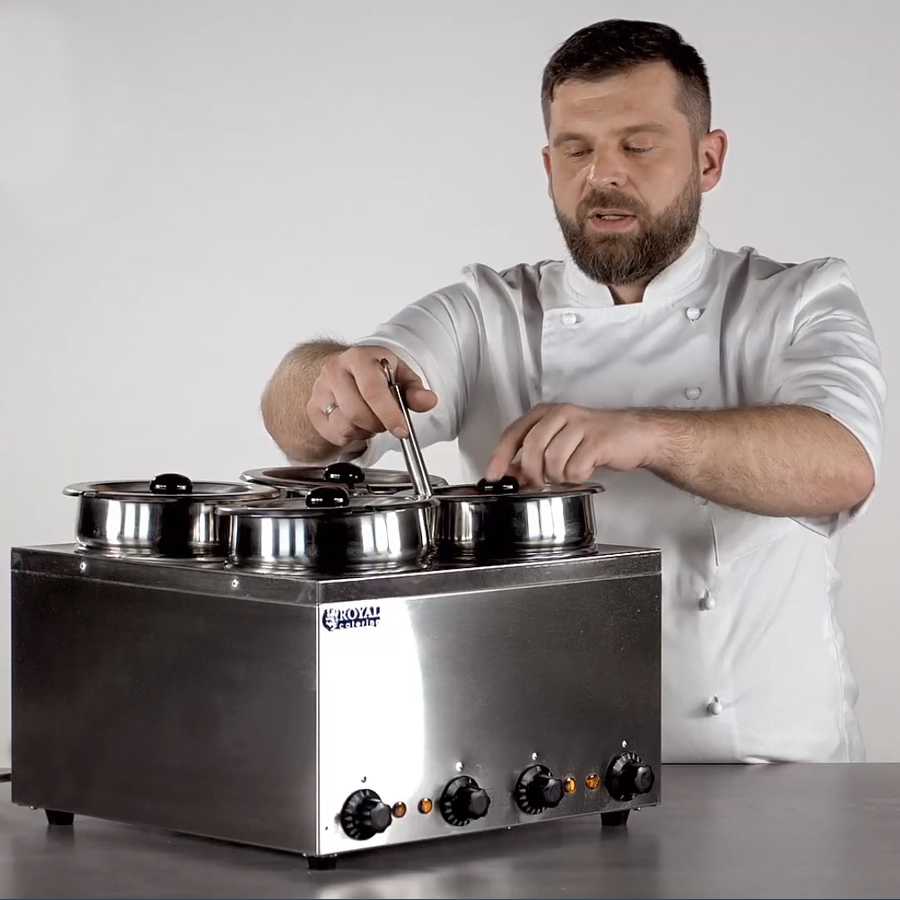 hohe Leistung von 600 W erwärmen Wasser schnell
große Kapazität dank 4 x 2,75 l Fassungsvermögen
hervorragend für die Selbstbedienung geeignet.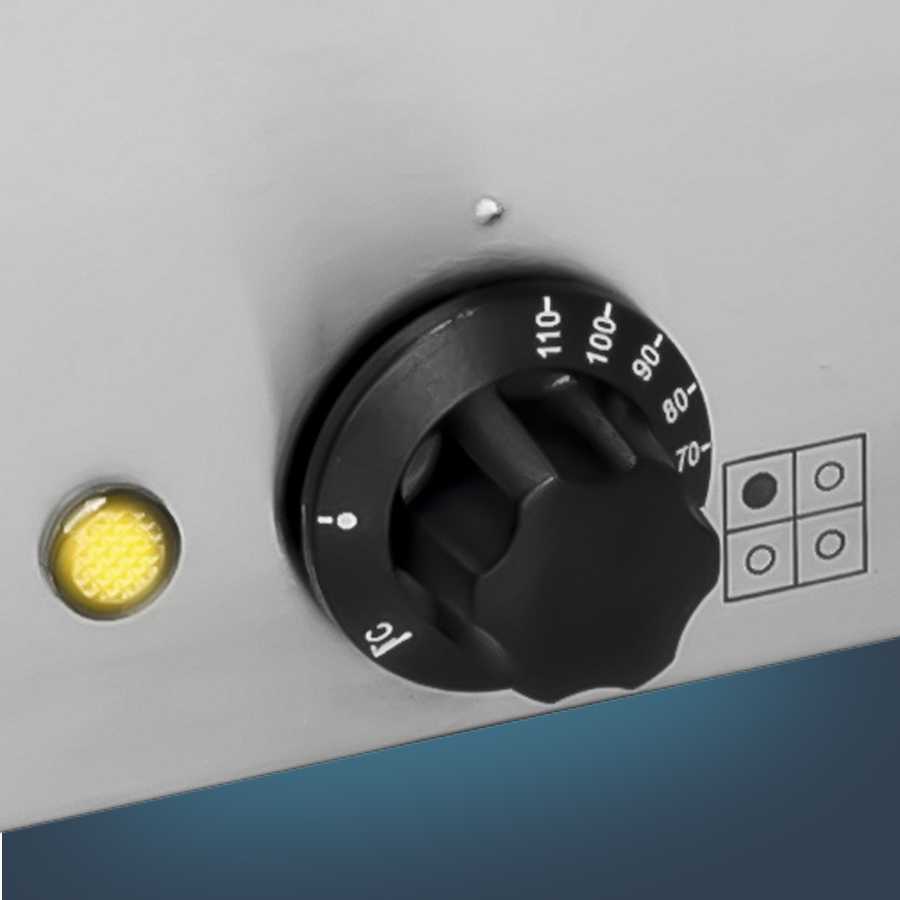 4 unabhängige Thermostate halten Temperatur von 30 - 110 °C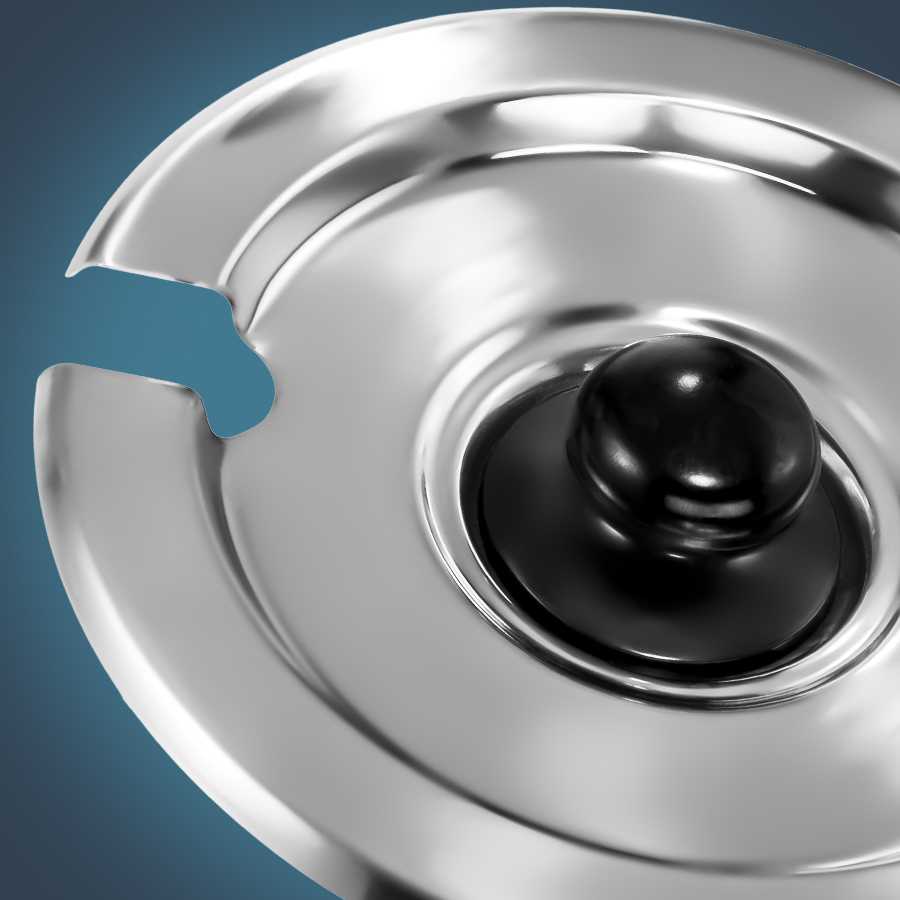 Deckel mit praktischem Ausschnitt für Kelle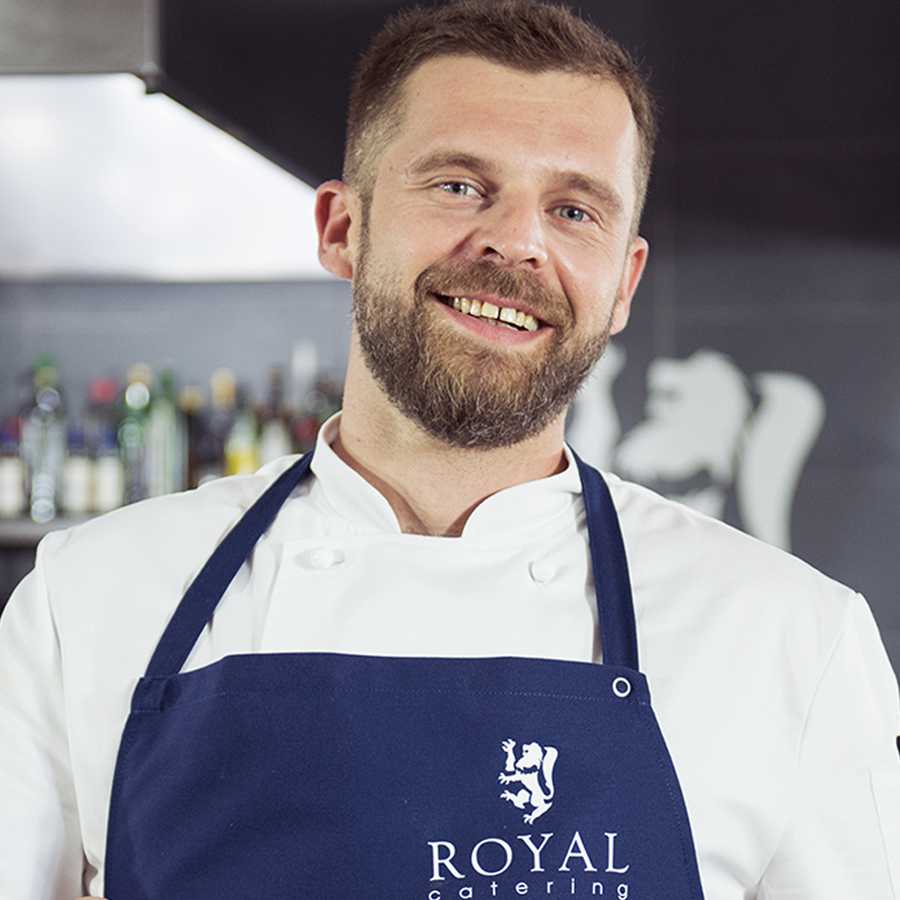 Getestet von Michał Orłowski , Chefkoch renommierter Restaurants in Sydney und Warschau. Ein professioneller und erfahrener Gastronom, genau wie unsere Kunden.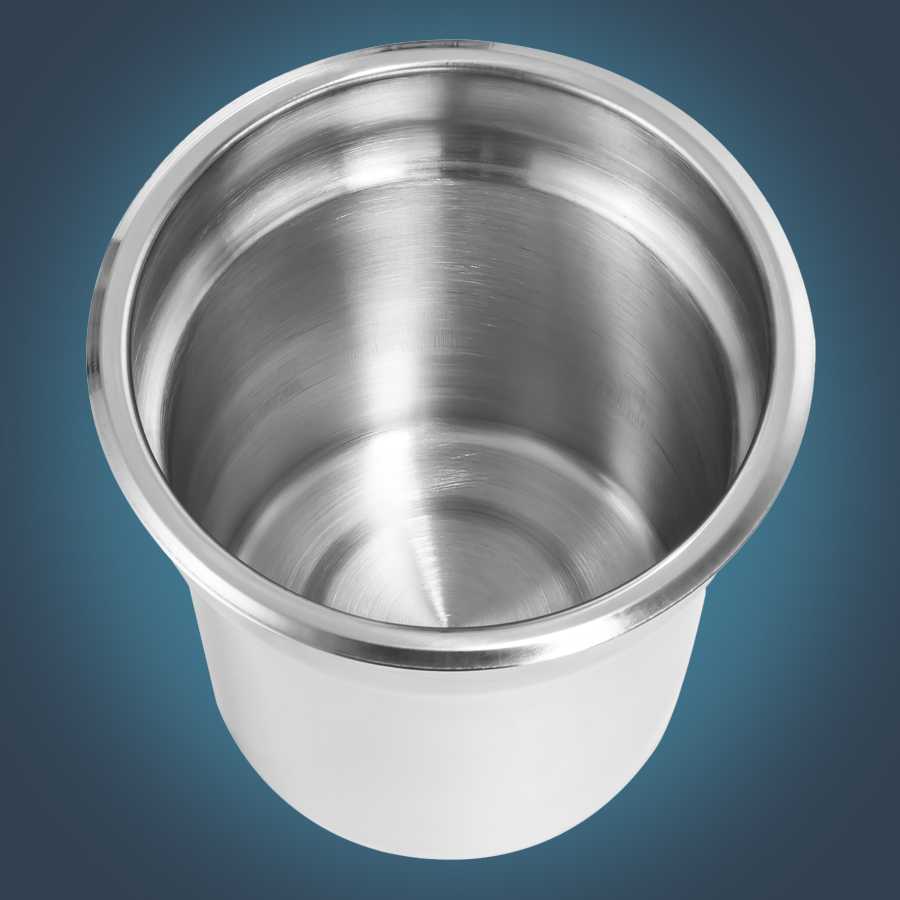 inklusive 4 abnehmbaren Behältern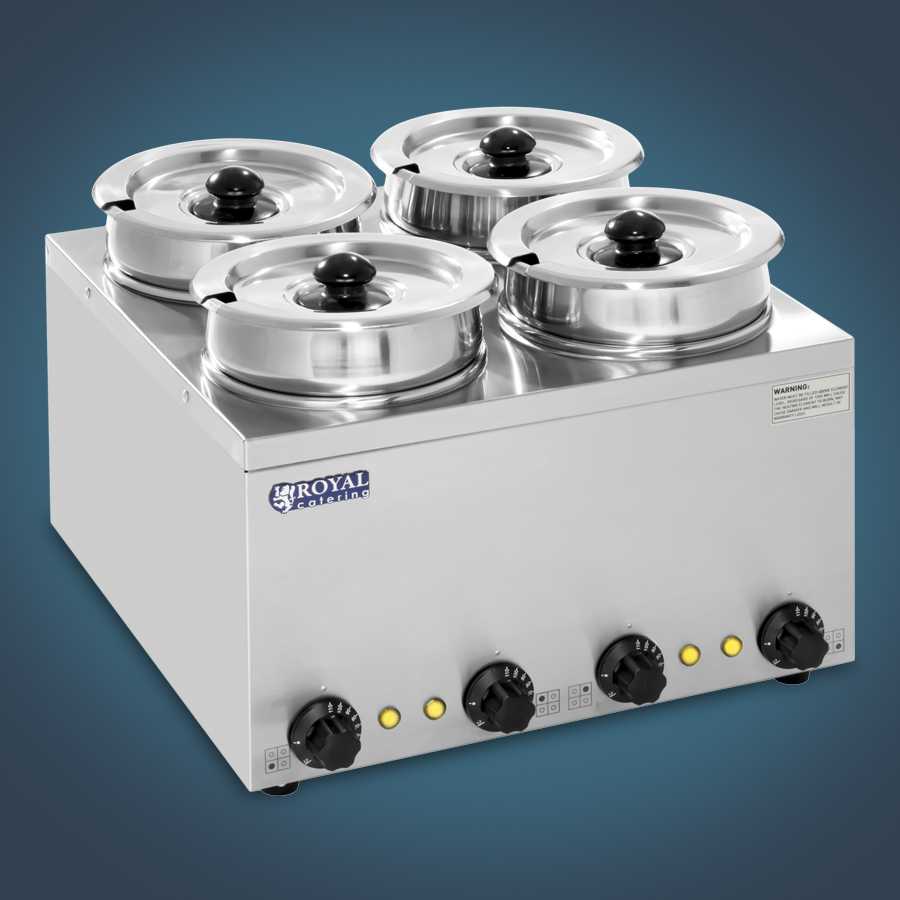 ideal zum Kochen und Erhitzen von Suppen, Eintöpfen, Ragouts, etc.
hitzeresistente Griffe schützen vor Verbrennungen
4 rutschfeste Füße garantieren Stabilität
PRO TIP
Ich halte heiße Speisen gerne in Geräten mit Wasserbad warm, damit ich sie schnell ausgeben kann und keine Angst davor haben muss, dass sie verbrennen.
Die Station muss immer glänzend aussehen. Um ihr einen schönen Glanz zu verleihen, poliere ich die Oberfläche regelmäßig mit einer Lösung aus Wasser mit Essig oder speziellen Edelstahlreinigern.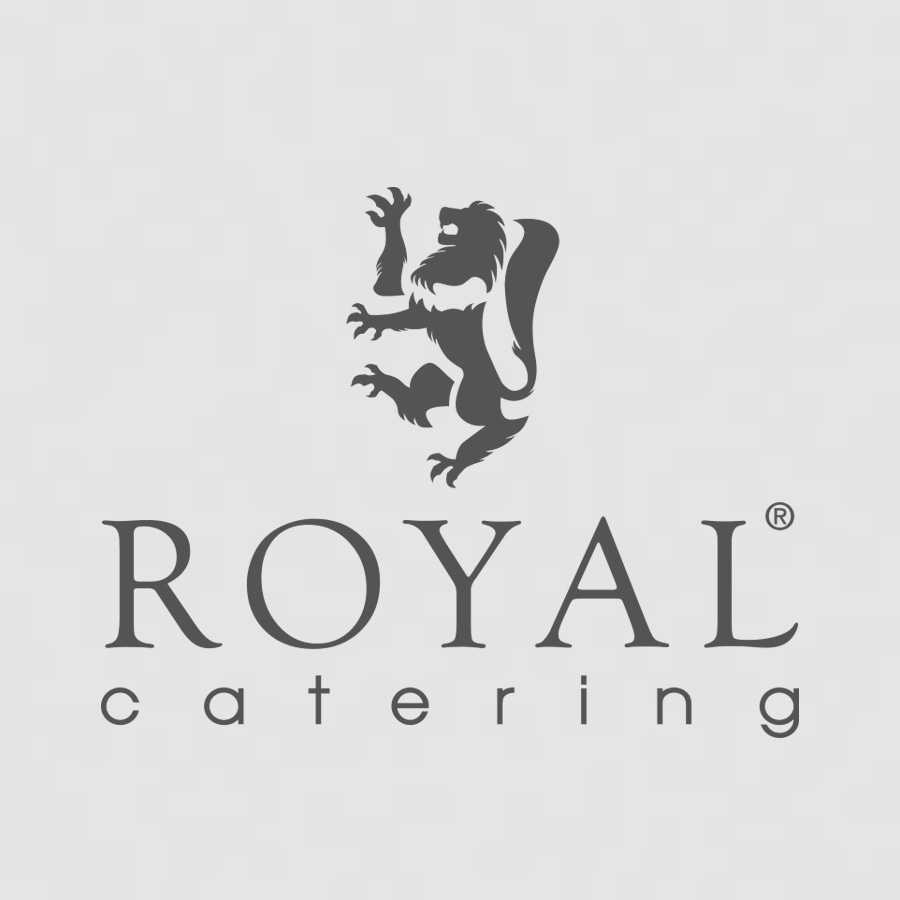 je nach Bedarf können Sie 4, 3, 2 oder 1 Kammer benutzen
Wasserbad verhindert das Verbrennen der Speisen
Edelstahl ist langlebig und lebensmittelecht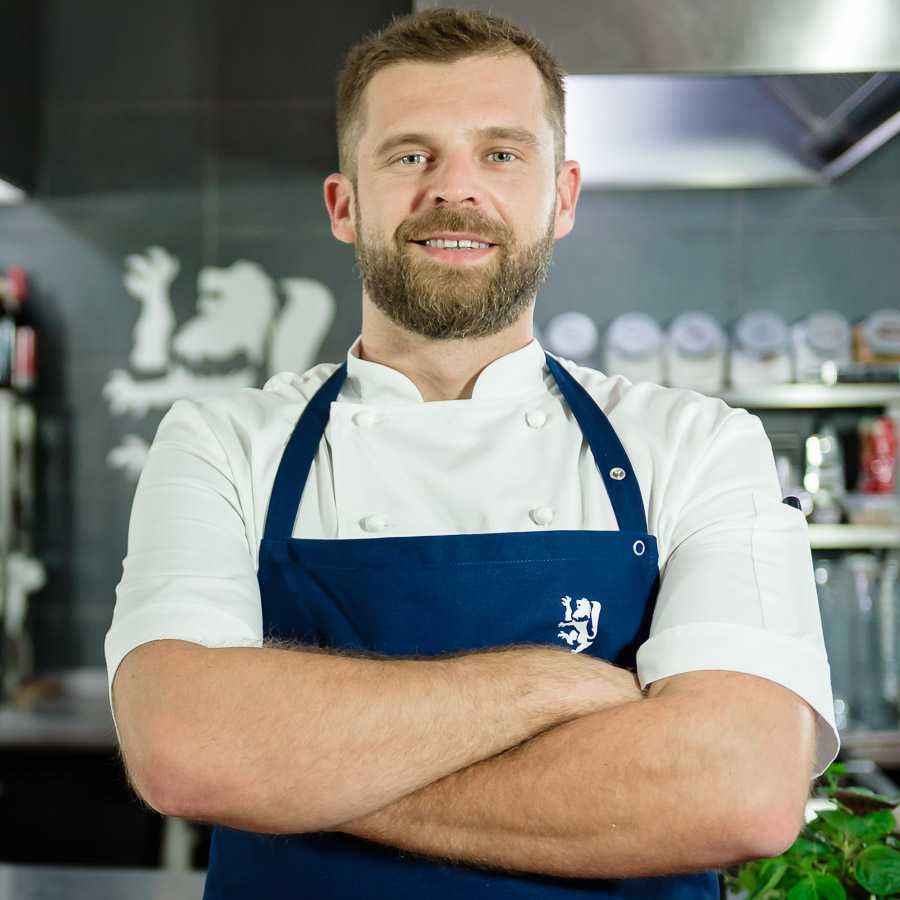 I work with professional products every day. For this video, I made sure to test the device thoroughly. You can take a close look at how this product works and then decide which model is best for your business. I hope my video and tips will help to make your business even more successful.
Head chef of prestigious restaurants in Sydney and Warsaw. An experienced and professional restaurateur
Do I have to serve all four pots at the same time?
No, since the soup station has four independently running thermostats, you can use just one, two, three or all four pots, depending on your needs.
★
★
★
★
★
Write the first review for this product
---
---
Leave a review (5 stars is highest, 1 is lowest)
★
★
★
★
★
Click on the link sent to your e-mail address and confirm your opinion! It will be published after verification.
Still not sure?
Our experts are ready to help!
Mon - Fri 09:30am - 04:30pm