Onion cutter - 9 mm / 4.5 mm
Manufacturer: Royal Catering | Item number: EX10010260 | Model: RCZS-1
Product highlights
Dimensions 45 x 27 x 53 cm
Cutting thickness: 9 mm / 4.5 mm
For cuts of up to 9 cm height
Non-slip rubber knobs
Stainless steel
The onion cutter has a sturdy stainless steel construction and is extremely resistant, durable, and easy to clean. The vertical design turns the vegetable cutter into an effective and space-saving kitchen appliance, which can be integrated into any catering kitchen.
Show more
Show less
The onion cutter RCZS-1 by Royal Catering is operated manually with an easy-to-operate lever mechanism. To cut an onion or other vegetables with a diameter of up to 9 cm, you only need to put the food in the holder and, with the lever, push it through the razor-sharp blades. You get identical 9 mm wide slices for burgers or the buffet. By inserting the second blade you get 4.5 mm thick slices.
Show more
Show less
To increase productivity in your kitchen, the onion cutter has been designed for placing a container underneath, which immediately catches the cut food. The non-slip rubber feet ensure a sturdy footing and protect your work surface from scratches. The professional device can be used for cutting onions, crisp tomatoes, mozzarella or limes.
Show more
Show less
Clean cuts with sharp stainless steel blades
Easy operation with a manual lever
Durable and easy to clean due to stainless steel material
Space-saving with a vertical design
Protection and safety with non-slip rubber knobs
Onion cutter - 9 mm / 4.5 mm
No more tears, with the onion cutter RCZS-1 from Royal Catering. You can cut onions or other solid fruits and vegetables into even slices. The device was designed for the professional catering industry and is ideal for large kitchens and canteens, for catering events or restaurants.
Cutting thickness
9 mm / 4.5 mm
Dimensions (LxWxH)
45.00 x 27.00 x 53.00 cm
Transportation dimensions (LxWxH)
38.50 x 23.00 x 35.00 cm
Download PDF
Download PDF
Onion cutter RCZS-1
2 blades
1 lever
4 feet
Mounting kit
Instruction manual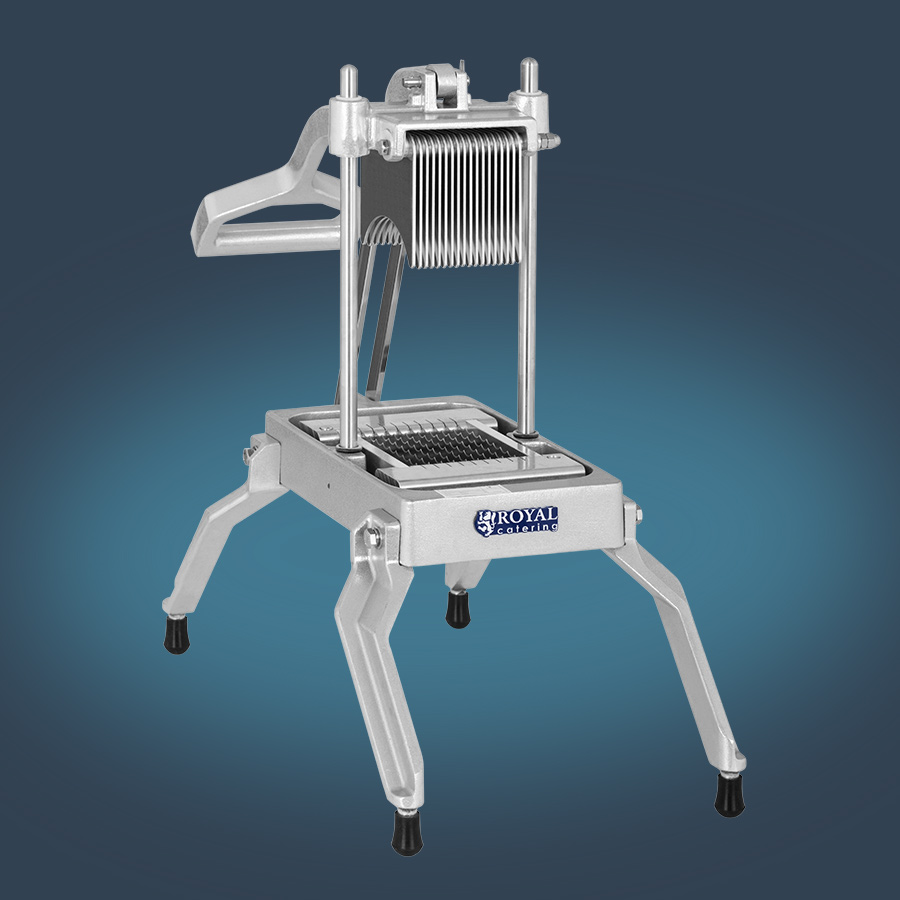 großartig geeignet für Zwiebeln, anderes Gemüse und Obst
manueller Betrieb erfordert keinen Zugang zu Elektrizität
konzipiert für den Einsatz in der Gastronomie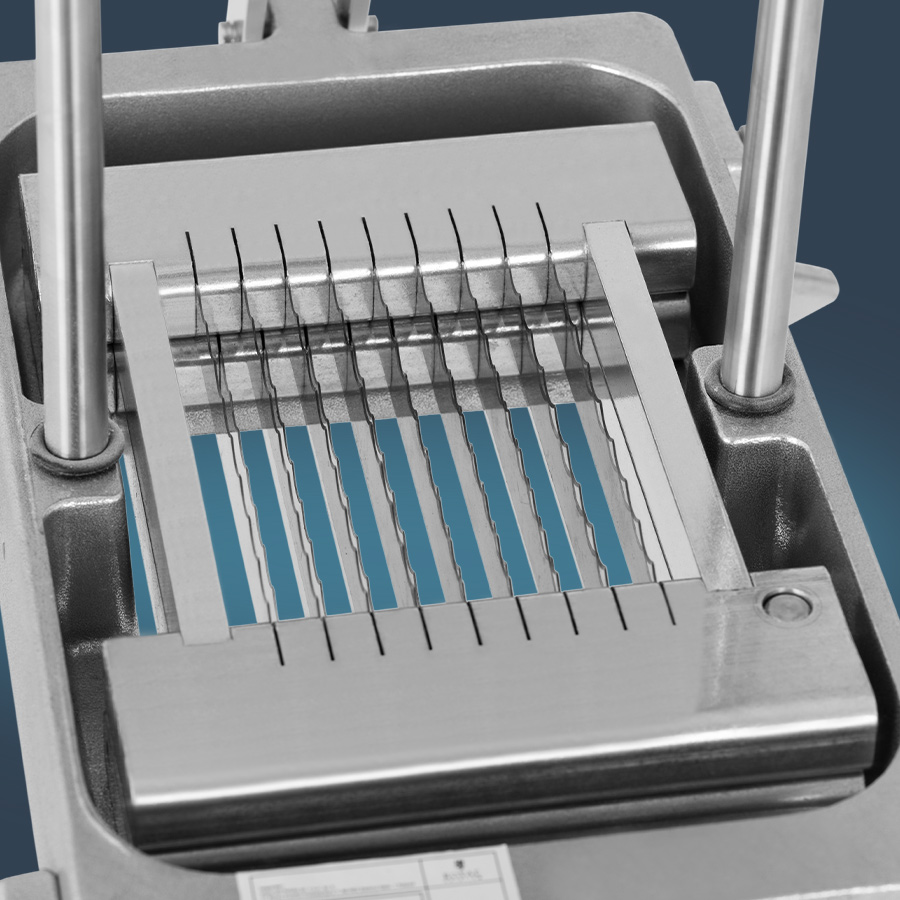 große Klinge für Gemüse mit einem Durchmesser von 9 cm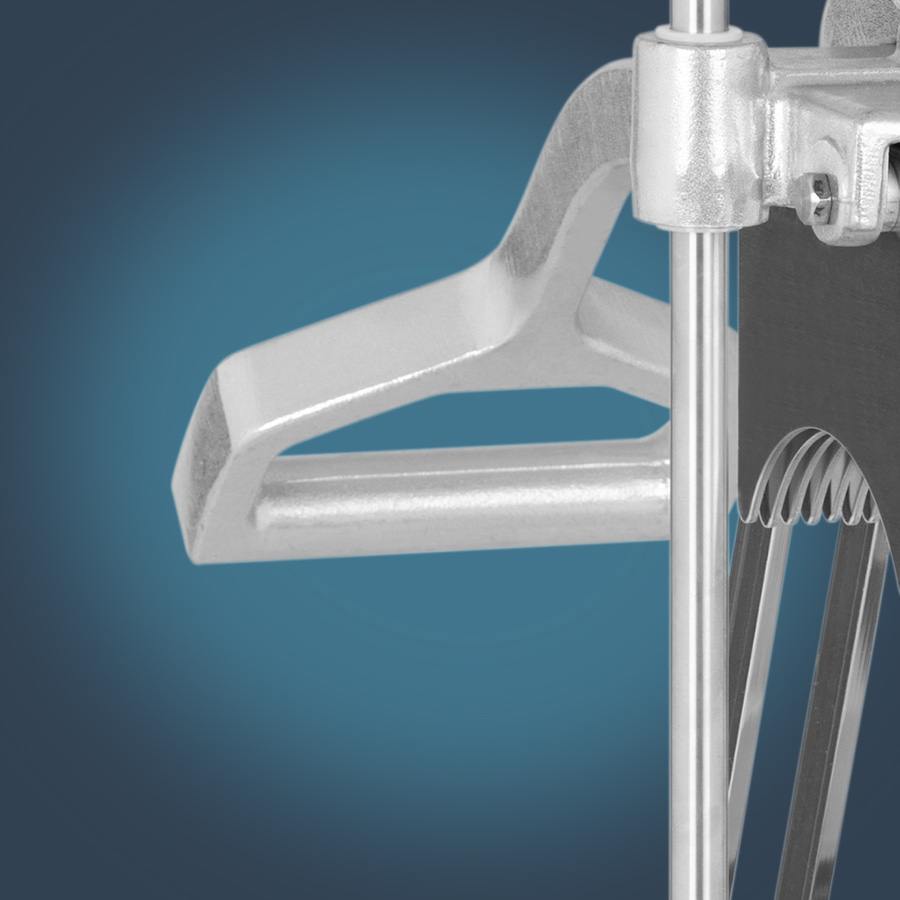 komfortable Bedienung mit Handhebel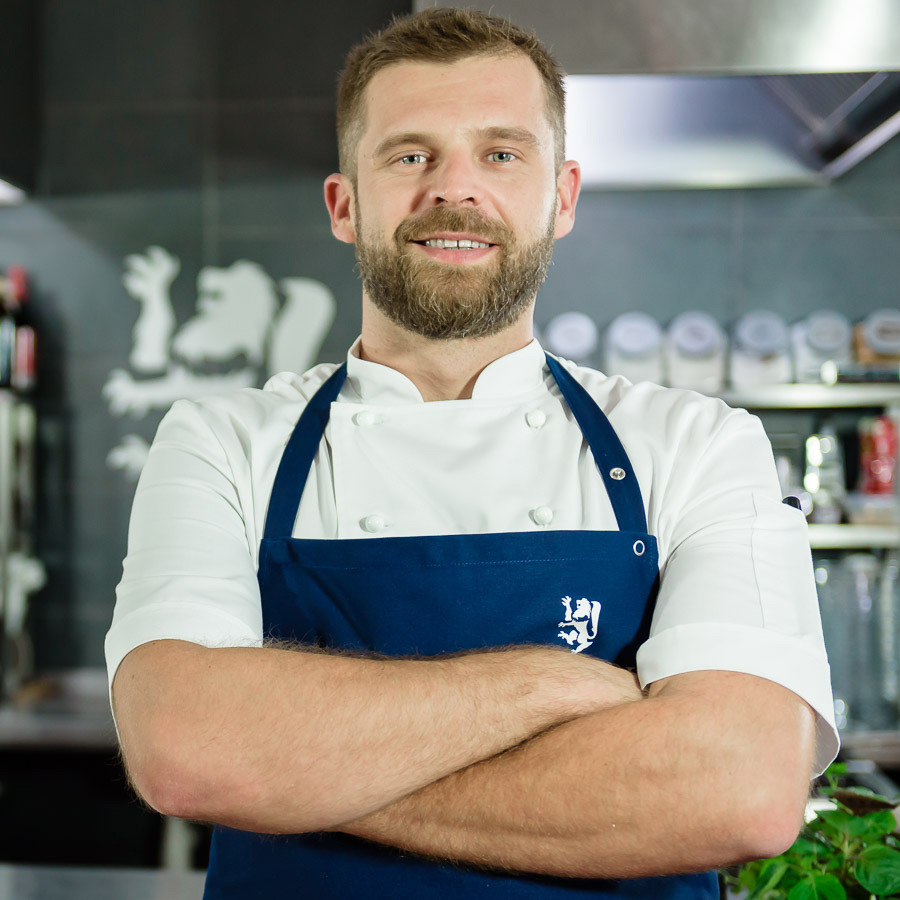 Getestet von Michał Orłowski , Chefkoch renommierter Restaurants in Sydney und Warschau. Ein professioneller und erfahrener Gastronom, genau wie unsere Kunden.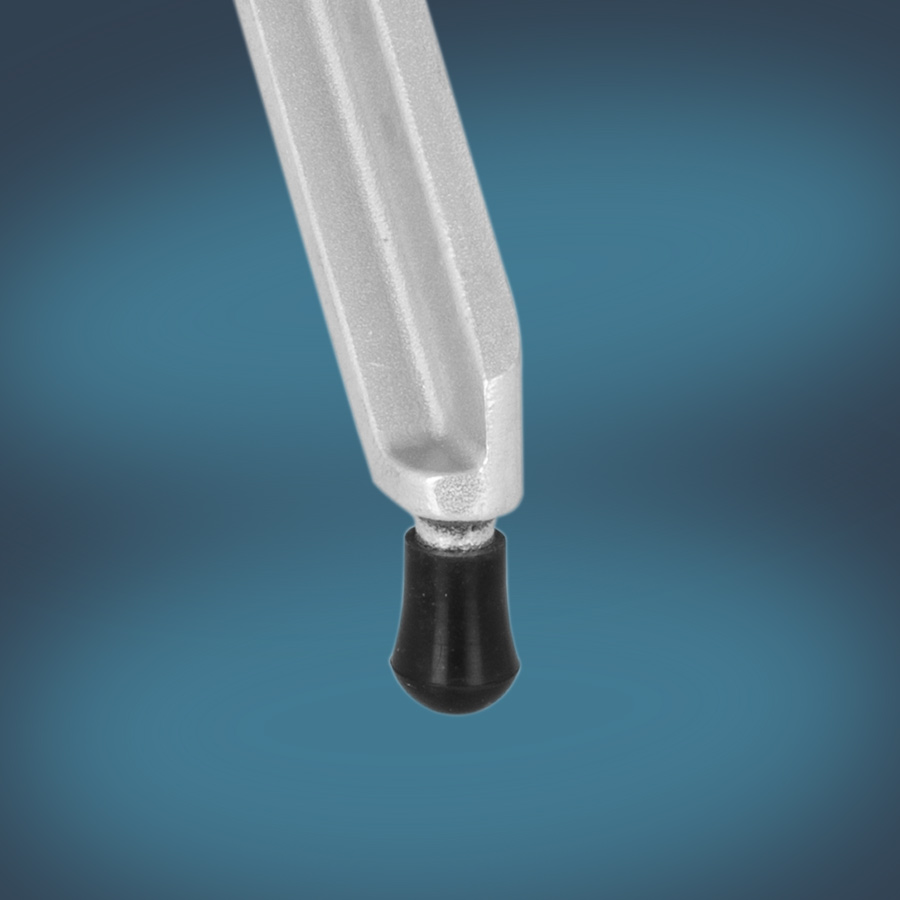 4 Anti-Rutsch-Füße sorgen für Stabilität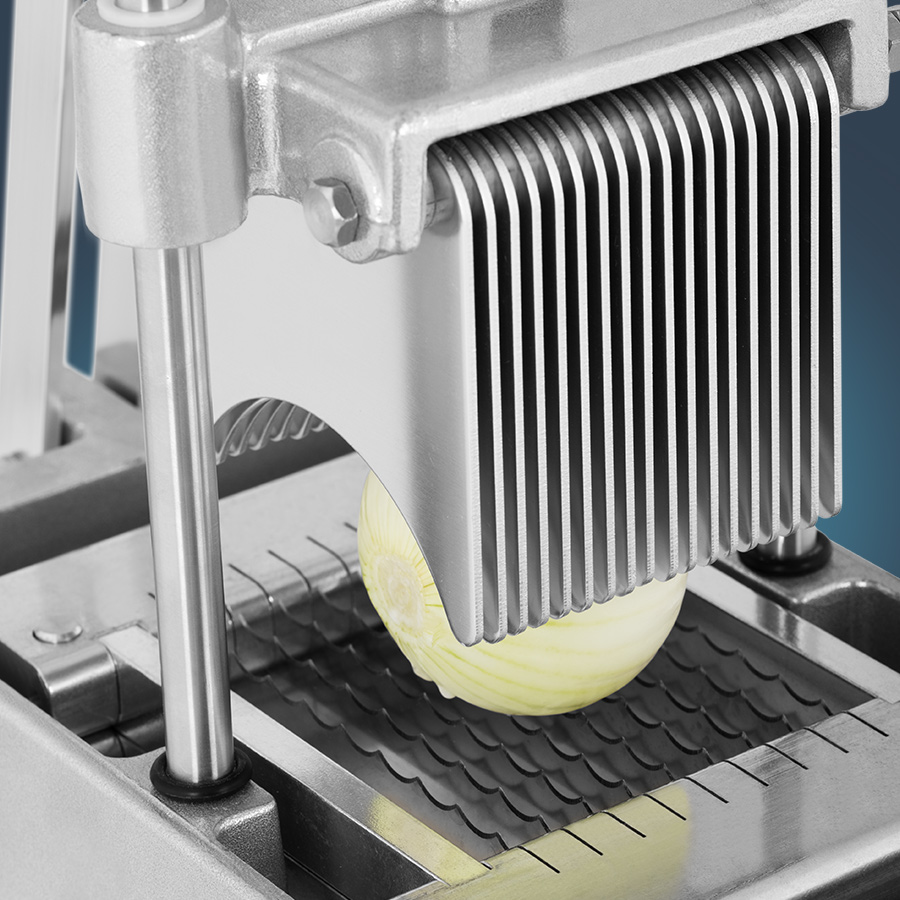 hergestellt aus langlebigem, lebensmittelechtem Edelstahl
pflegeleicht: Klingen können entfernt und unter fließendem Wasser gereinigt werden
einfache Handhabung durch geringes Gewicht
PRO TIP
Praktisches Gerät, ideal für Orte ohne direkten Stromanschluss.
Ich verwende diesen Schneider immer, wenn ich größere Mengen Zwiebeln zu schneiden habe. Dabei erweist sie sich als sehr effizient.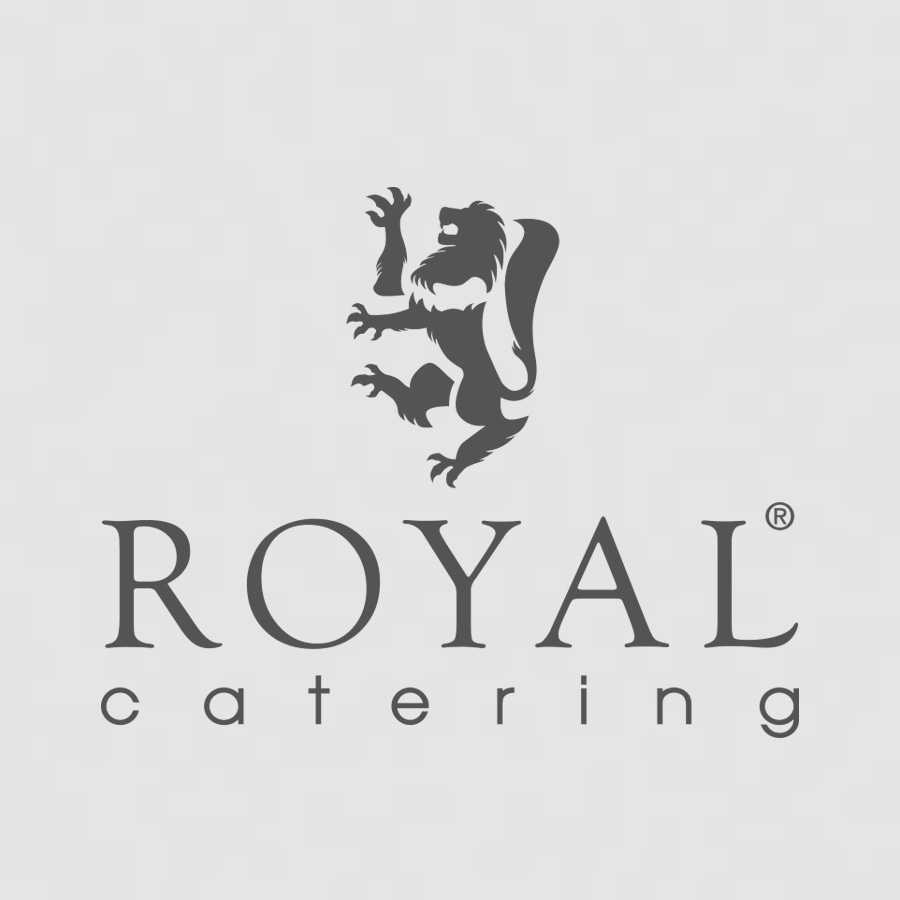 schneidet in gleichmäßige Scheiben von 4,5 oder 9 mm
kompakte Bauweise mit den Maßen 45 x 27 x 53 cm
speziell entwickelte Füße erleichtern das Unterstellen einer Schüssel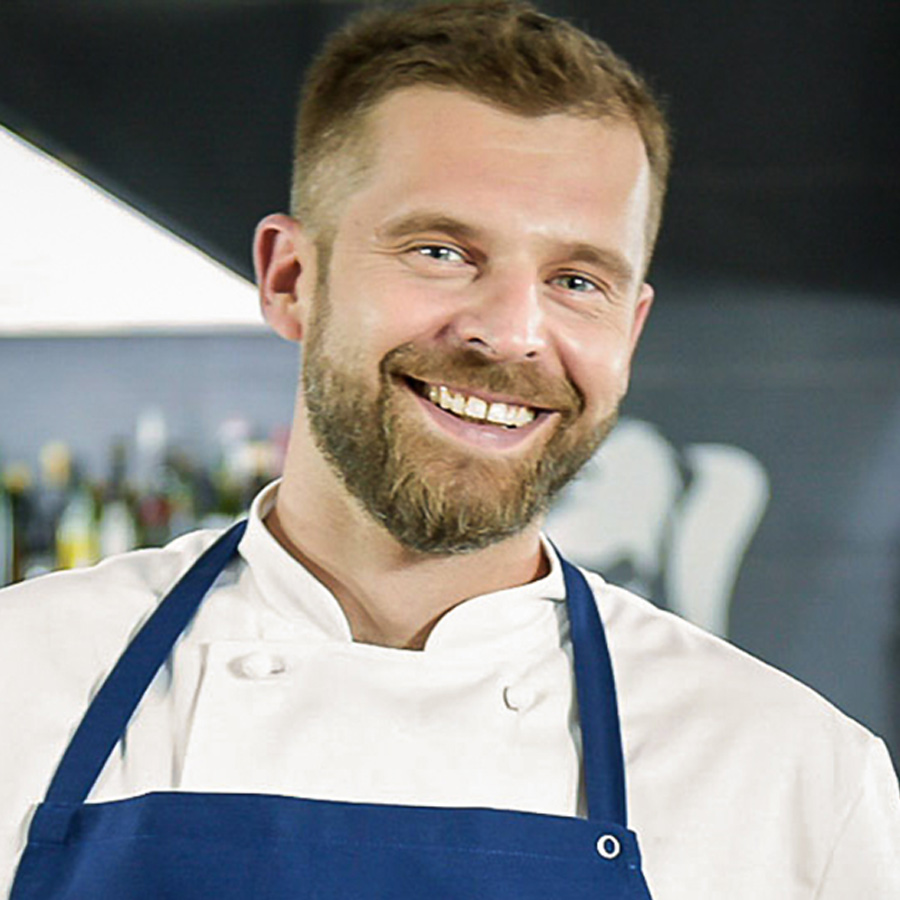 I work with professional products every day. For this video, I made sure to test the device thoroughly. You can take a close look at how this product works and then decide which model is best for your business. I hope my video and tips will help to make your business even more successful.
Head chef of prestigious restaurants in Sydney and Warsaw. An experienced and professional restaurateur
What is the maximum length for cutting?
The piece you want to cut can be up to 9 cm long.
Are there spare blades for the onion cutter?
There are spare blades for our onion cutter at the article number EX1279.
★
★
★
★
★
Write the first review for this product
---
---
Leave a review (5 stars is highest, 1 is lowest)
★
★
★
★
★
Click on the link sent to your e-mail address and confirm your opinion! It will be published after verification.
Still not sure?
Our experts are ready to help!
Mon - Fri 09:30am - 04:30pm
This product
Dimensions 45 x 27 x 53 cm

Cutting thickness: 9 mm / 4.5 mm

For cuts of up to 9 cm height

Non-slip rubber knobs

Stainless steel
Ready to ship today, Delivery time appr. 6-10 working days
Onion cutter - 9 mm / 4.5 mm
Ready to ship today, Delivery time appr. 6-10 working days
Dimensions 45 x 27 x 53 cm

Cutting thickness: 9 mm / 4.5 mm

For cuts of up to 9 cm height

Non-slip rubber knobs

Stainless steel