Bain-marie - GN container - 1/2 - drain tap
Manufacturer: Royal Catering | Item number: EX10010188 | Model: RCBM-1/2-150A-GN
The Bain-marie RCBM-1/2-150A-GN from the Royal Catering gastronomy line is especially designed to keep your food warm at an optimal temperature. This model comes with two 150-mm-deep Gastronorm (GN) 1/2 containers with a cover. That makes it multifunctional and it allows you to keep all the components of a meal such as meat, potatoes and sauce warm all at the same time. It's therefore perfect for usage in restaurants, hotels, canteens, buffets, snack bars, butteries as well as in various grocery shops.
Show more
Show less
The Bain-marie is an electrical double boiler heated by water. The water is hereby used as a heat transfer medium. The maximum temperature of 95 °C keeps it constantly under the boiling point, so that your meal keeps being heated gently. You can quickly achieve the desired warmth level using the 1200 W heat element and thanks to the automatic thermostat, that allows an efficient temperature regulation between 50 °C up to 95 °C.
Show more
Show less
The settings from 1 to 3 (50 °C – 70 °C) are designed for normal heating.
The settings from 4 to 6 (80 °C – 95 °C) are perfect for heating up.
Show more
Show less
for heating meals gently
includes two GN 1/2 container with a cover
a precise thermostat that can be regulated up to 95 °C
stainless steel that's easy to maintain
easy to use and clean
Bain-marie - GN container - 1/2 - drain tap
Temperature range
50 °C – 95 °C
Number of GN containers
2
GN container
1/2 with a cover, T: 150 mm
Dimensions (LxWxH)
56.00 x 33.50 x 24.00 cm
Package dimensions (LxWxH)
61.50 x 36.50 x 26.00 cm
Download PDF
Download PDF
Bain-marie
2 Containers (GN) 1/2 with a cover
User manual
hohe Leistung 1.200 W sorft für schnelle Wassererwärmung
ideal für viele Gerichte: Suppen, Kartoffeln, Würstchen etc.
perfekt geeignet zur Selbstbedienung.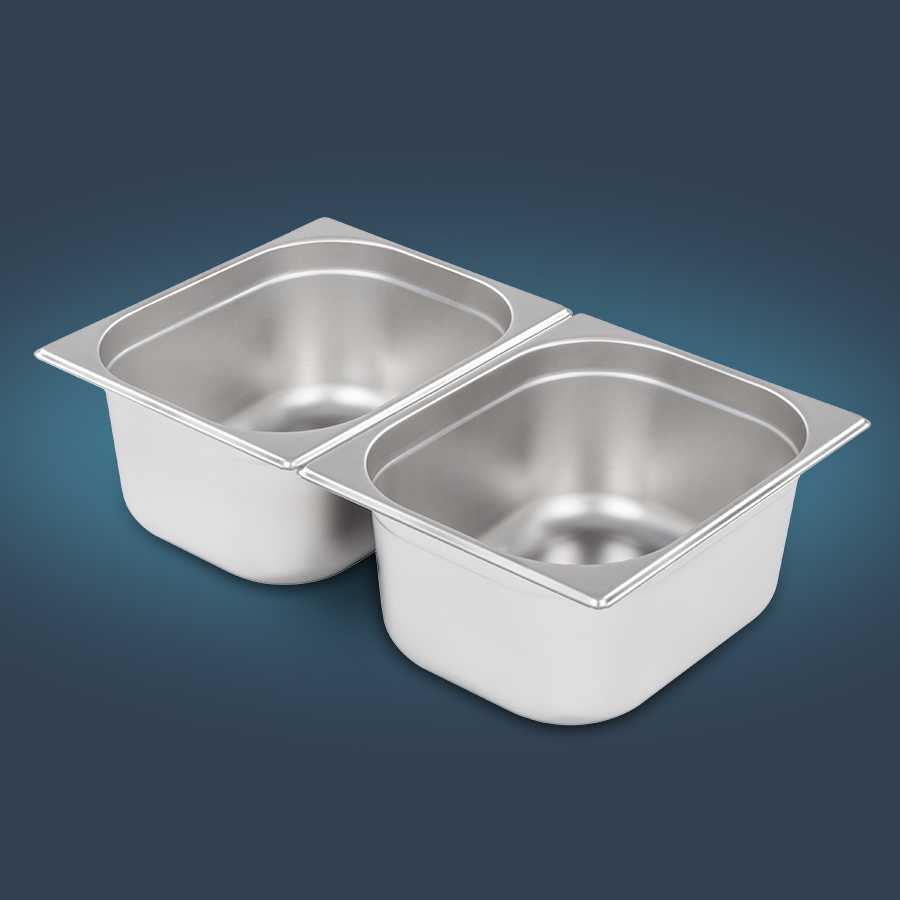 herausnehmbare GN Behälter sind leicht zu reinigen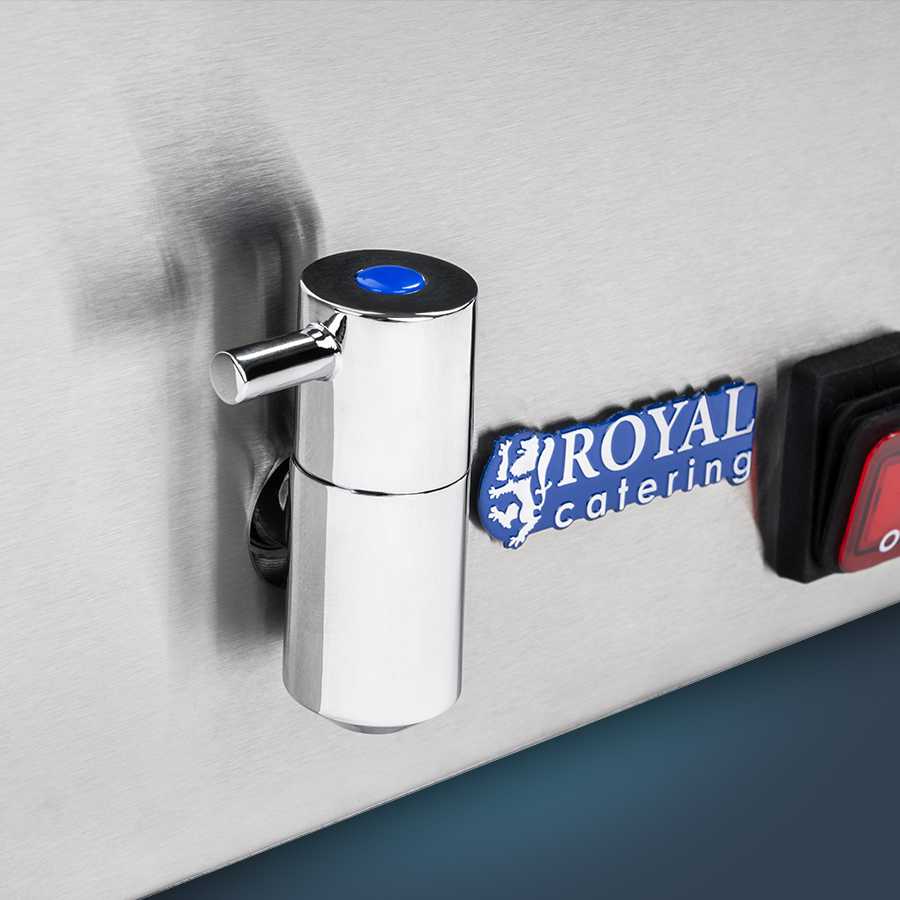 Ablasshahn erleichtert das Entleeren des Behälters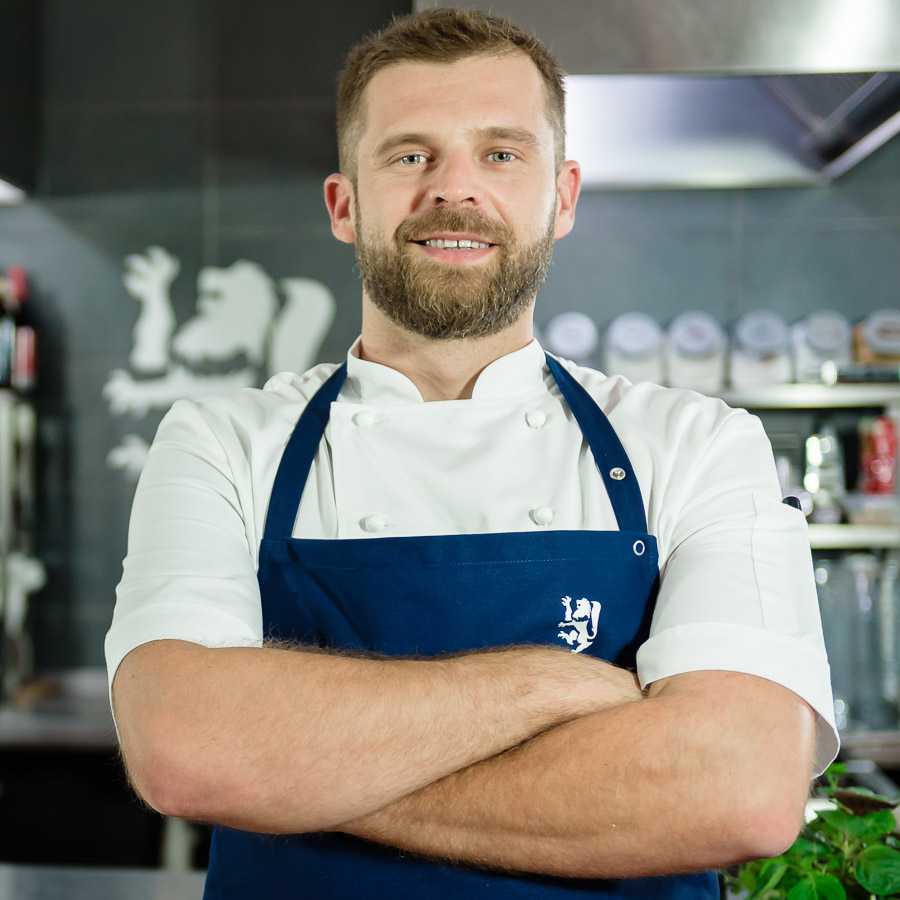 Getestet von Michał Orłowski , Chefkoch renommierter Restaurants in Sydney und Warschau. Ein professioneller und erfahrener Gastronom, genau wie unsere Kunden.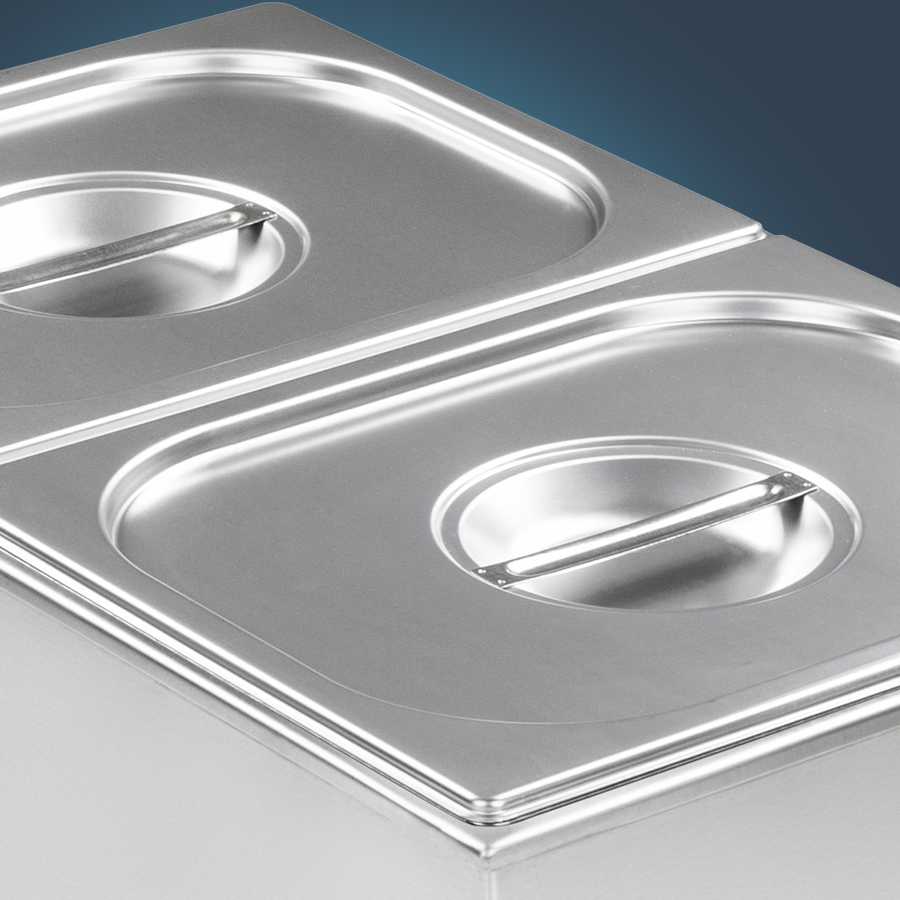 dichte Deckel (im Lieferumfang enthalten) halten das Essen warm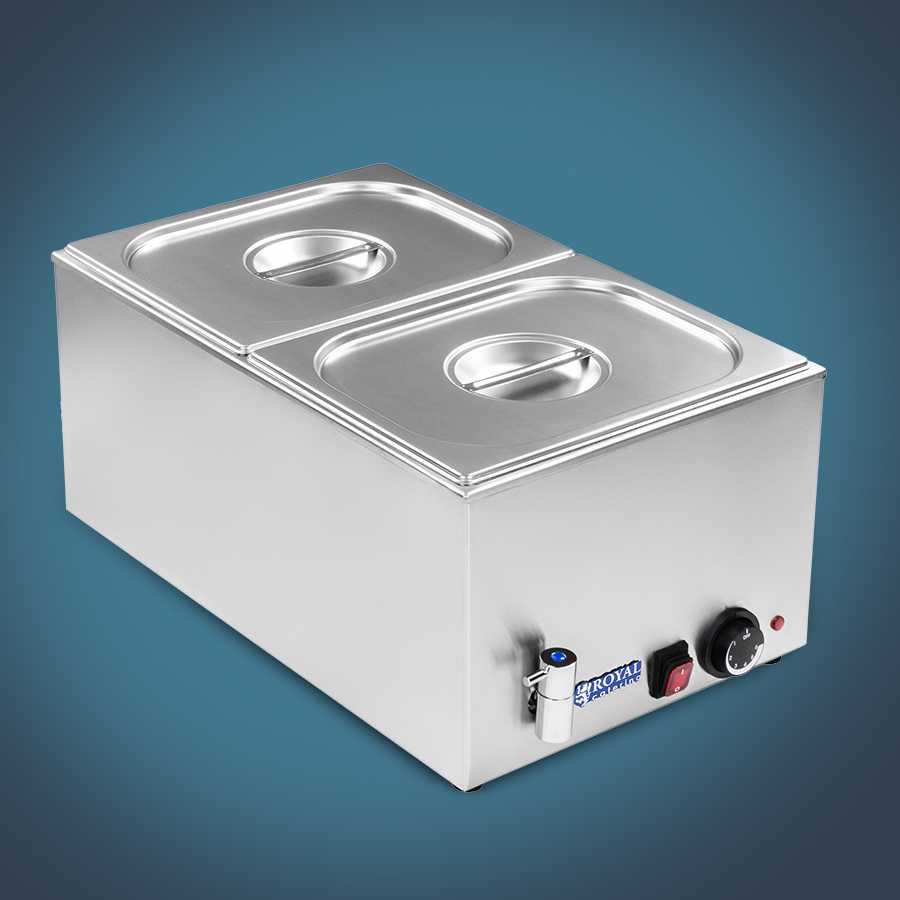 Wasserbad verhindert das Anbrennen der Speisen
einfache Bedienung durch Drehregler und ON/OFF-Schalter
modernes und elegantes Design
PRO TIP
Ich bewhare warme Speisen in einer Bain Marie mit Wasserbad, damit ich sie schnell ausgeben kann und keine Angst haben brauch, dass sie verbrennen.
Bitte bedenken Sie stets, dass eine Bain Marie nicht zum Kochen, sondern zum Warmhalten gedacht ist. Ich bereite immer alle Gerichte vor, bevor ich sie in die Behälter der Bain Marie fülle.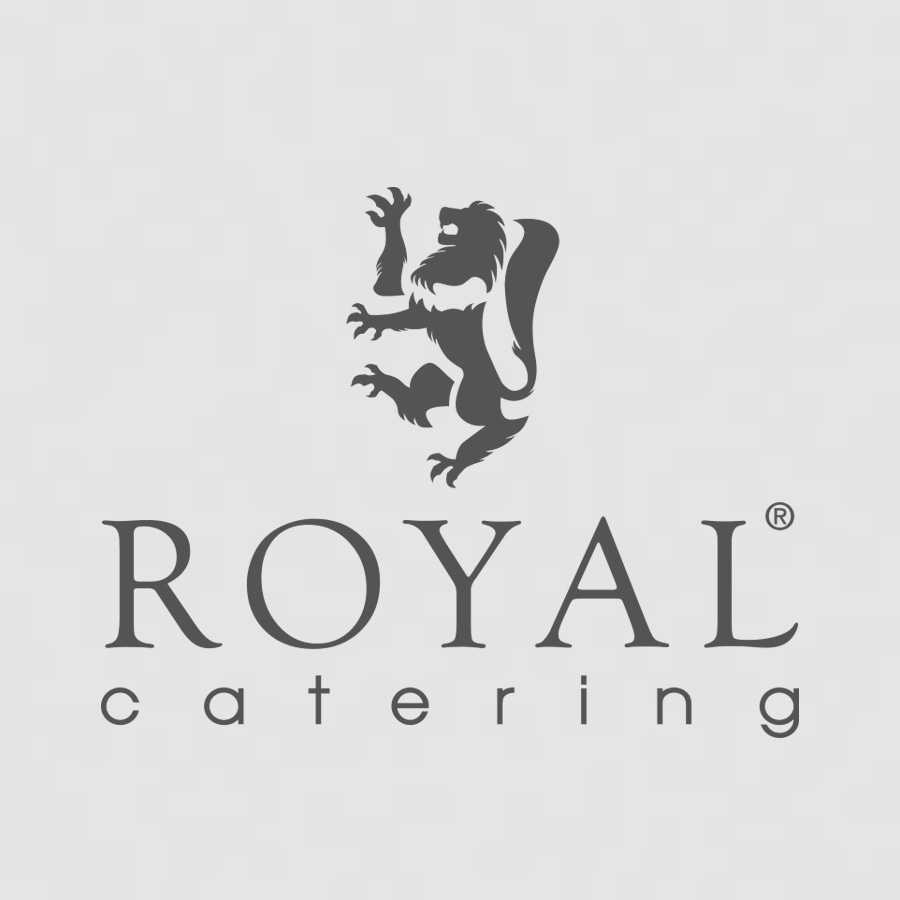 großes Fassungsvolumen durch 2 GN 1/2 Behälter
automatisches Thermostat hält die Temperatur im Bereich von 50 - 95 °C
bestehend aus lebensmittelsicherem und langlebigen Edelstahl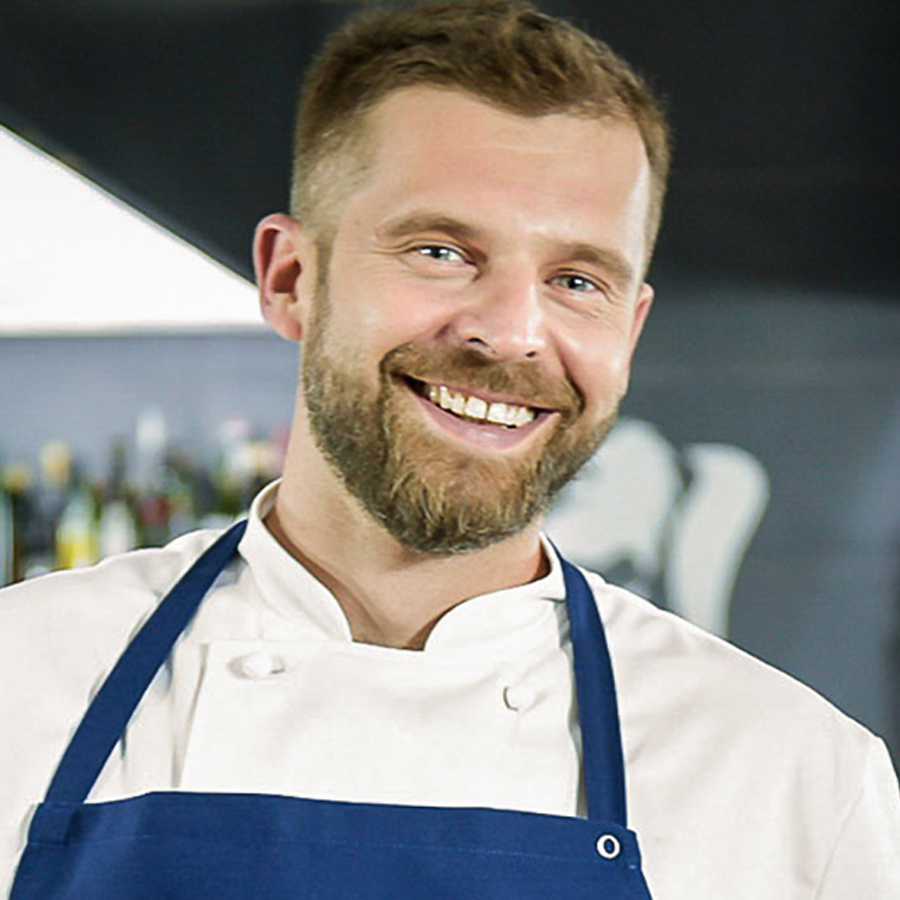 I work with professional products every day. For this video, I made sure to test the device thoroughly. You can take a close look at how this product works and then decide which model is best for your business. I hope my video and tips will help to make your business even more successful.
Head chef of prestigious restaurants in Sydney and Warsaw. An experienced and professional restaurateur
---
Sort by...
---
Leave a review (5 stars is highest, 1 is lowest)
★
★
★
★
★
Click on the link sent to your e-mail address and confirm your opinion! It will be published after verification.
Reviews from Amazon Customer (16 May 2019)
Reviews from Amazon Customer (16 May 2019)
Ottimo
Prodotto professionale, nonDelude le aspettative
Reviews from Amazon Customer (27 Mar 2019)
Reviews from Amazon Customer (27 Mar 2019)
Service parfait
Service parfait, très réactif et sympa. Appareil correspond parfaitement à la description.Je recommande.
Reviews from Amazon Customer (27 Jan 2016)
Reviews from Amazon Customer (27 Jan 2016)
Bien, mais...
Bon produit, vendeur fiable et sérieux avec bon relationnel si besoin (parle parfaitement français et est réactif) mais :- les bacs s'ils sont bien à la norme gastro n'ont pas exactement la forme des Bourgeat, du coup si vous avez des bacs Bourgeat ils ne s'empilent pas les uns dans les autres...- l'emballage est correcte mais la protection des pieds devrait être renforcée.
Still not sure?
Our experts are ready to help!
Mon - Fri 09:00am - 04:00pm
This product
Dimensions: 56 x 33,5 x 24 cm

Power: 1200 Watt

Two GN 1/2 containers with a cover

Thermoregulation from 50 °C - 95 °C

Drain tap
This product is currently not available.
Bain-marie - GN container - 1/2 - drain tap
This product is currently not available.
Dimensions: 56 x 33,5 x 24 cm

Power: 1200 Watt

Two GN 1/2 containers with a cover

Thermoregulation from 50 °C - 95 °C

Drain tap
Dimensions: 95 x 40 x 16 cm

Power: 1300 Watts

Basin: 3 x 1/2 GN

Drain tap

Regulated up to 80 °C
Ready to ship today, Delivery time appr. 6-10 working days
Bain-marie - 3 x GN - 1/2 - Drain tap
Ready to ship today, Delivery time appr. 6-10 working days
Dimensions: 95 x 40 x 16 cm

Power: 1300 Watts

Basin: 3 x 1/2 GN

Drain tap

Regulated up to 80 °C