Bain-marie - GN container - 1/6 - drain tap
Item number: EX10010191 / Model: RCBM-1/6-150A-GN
Bain-marie - GN container - 1/6 - drain tap
Item number:

EX10010191

Model:

RCBM-1/6-150A-GN

In the product range since:

2008
Ready to ship today, Delivery time appr. 4-6 workdays**
Your benefits at a glance
Order recommended accessories
Bain-marie - GN container - 1/6 - drain tap
The Bain-marie RCBM-1/6-150A-GN from the Royal Catering gastronomy line is especially designed to keep your food warm at an optimal temperature. This model comes with six 150-mm-deep Gastronorm (GN) 1/6 containers with a cover. That makes it multifunctional and it allows you to keep all the components of a meal such as meat, potatoes and sauces warm all at the same time. It's therefore perfect for usage in restaurants, hotels, canteens, buffets, snack bars, butteries as well as in various grocery shops.
Warm and fresh meals with the Bain-marie from Royal Catering
The Bain-marie is an electrical double boiler heated by water. The water is hereby used as a heat transfer medium. The maximum temperature of 95 °C keeps it constantly under the boiling point, so that your meal keeps being heated gently. You can quickly achieve the desired warmth level using the 1200 W heat element and thanks to the automatic thermostat, that allows an efficient temperature regulation between 50 °C up to 95 °C.
With the 6-level temperature regulator you are able to heat up your food precisely:
The settings from 1 to 3 (50 °C – 70 °C) are designed for normal heating.
The settings from 4 to 6 (80 °C – 95 °C) are perfect for heating up.
With a solid construction and a timeless design, the Bain-marie is a remarkably reliable product. It'll impress you with its intuitive and easy usage. It's made of high-quality stainless steel, and is therefore long-lasting and very easy to clean. In addition to that, the Bain-marie has a drain tap that makes the water container very easy to fill, empty and clean.
Find more information on the GN containers on our data sheet.
GN Container dimension
GN Container
GN Cover
Highlights
for heating meals gently
includes six GN 1/6 container with a cover
a precise thermostat that can be regulated up to 95 °C
stainless steel that's easy to maintain
easy to use and clean
Temperature range
50 °C – 95 °C
Number of GN containers
6
GN container
1/6 with a cover, T: 150 mm
Dimensions(LxWxH)
56 x 33.5 x 25 cm
Package dimensions (LxWxH)
62 x 36 x 26 cm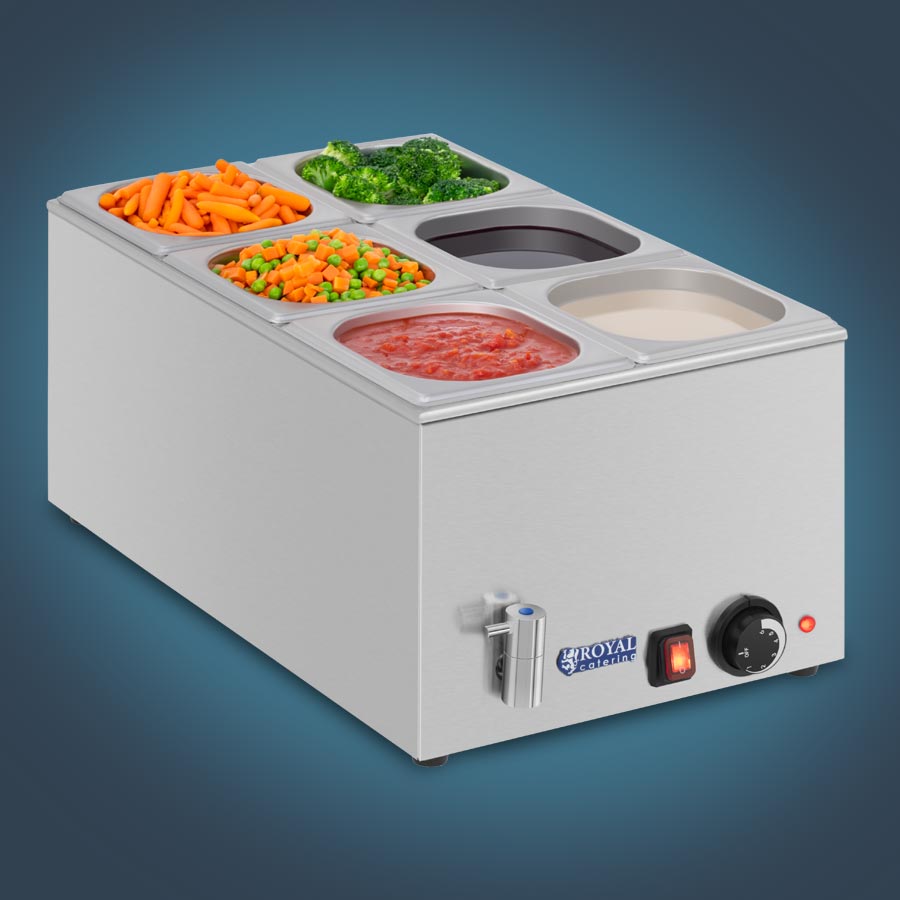 High output of 1,200 W quickly heats up the water
Ideal for many dishes: Soups, potatoes, sausages
Perfect for self-service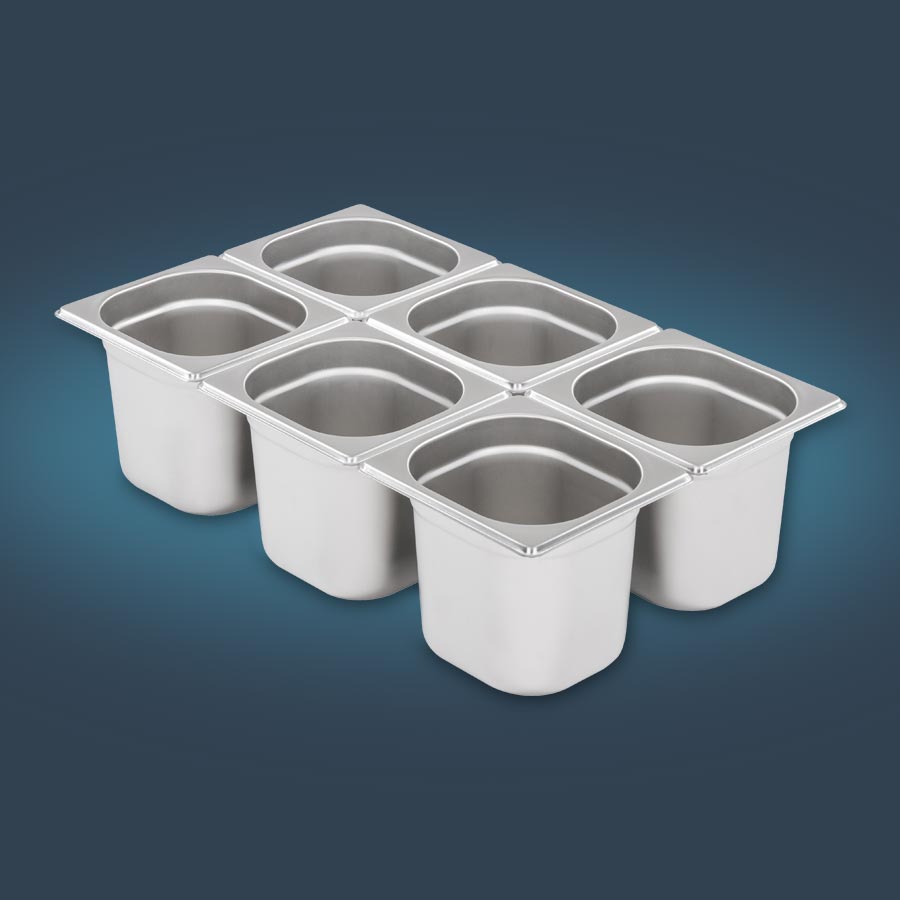 Removable containers for easy cleaning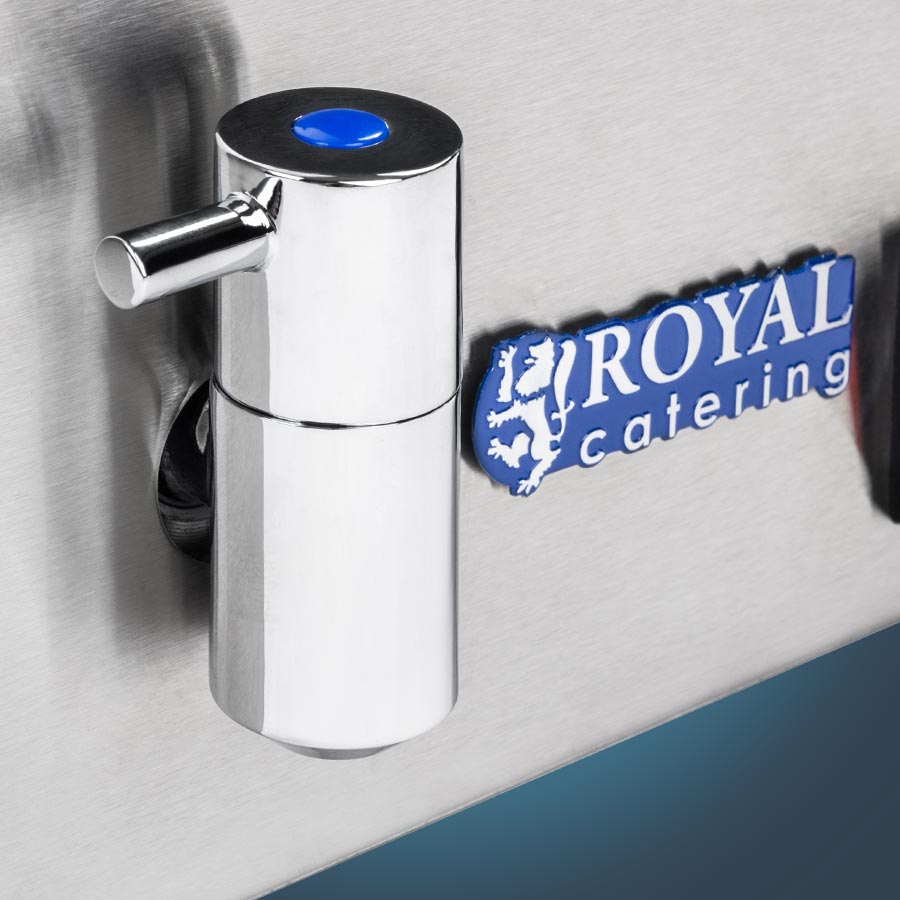 Spigot for easily emptying tank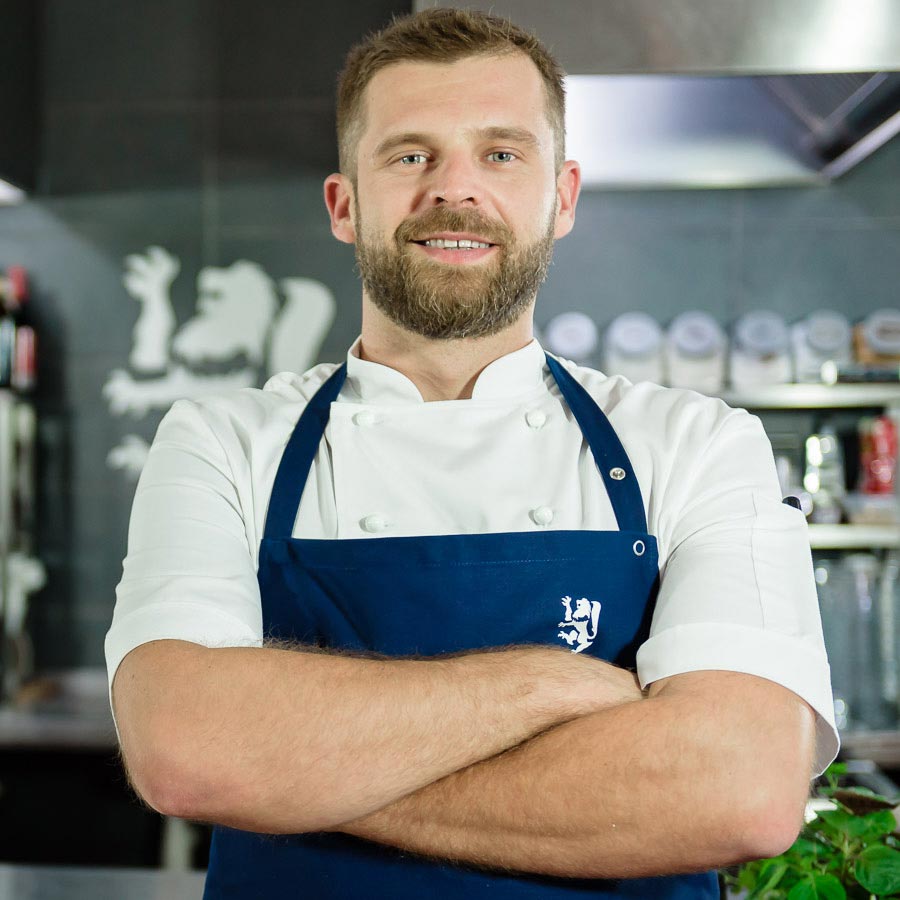 Tested by Michał Orłowski, head chef of prestigious restaurants in Sydney and Warsaw. An experienced and professional restaurateur, just like our customers.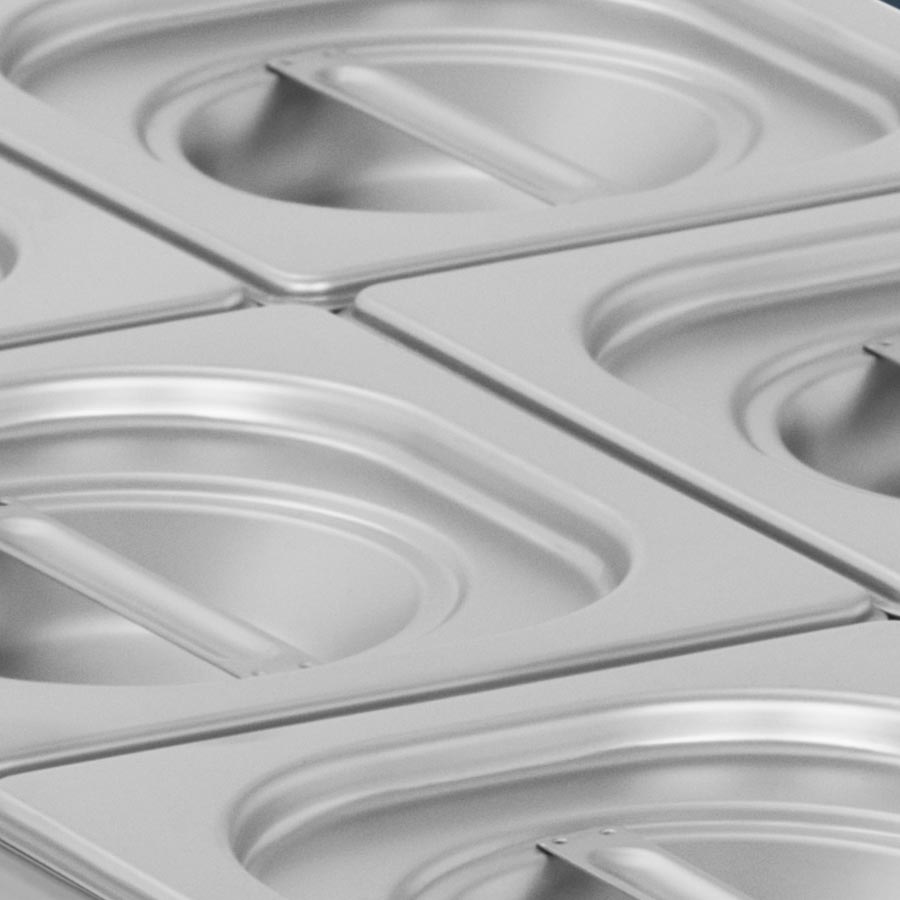 Lids (included in set) keep food warm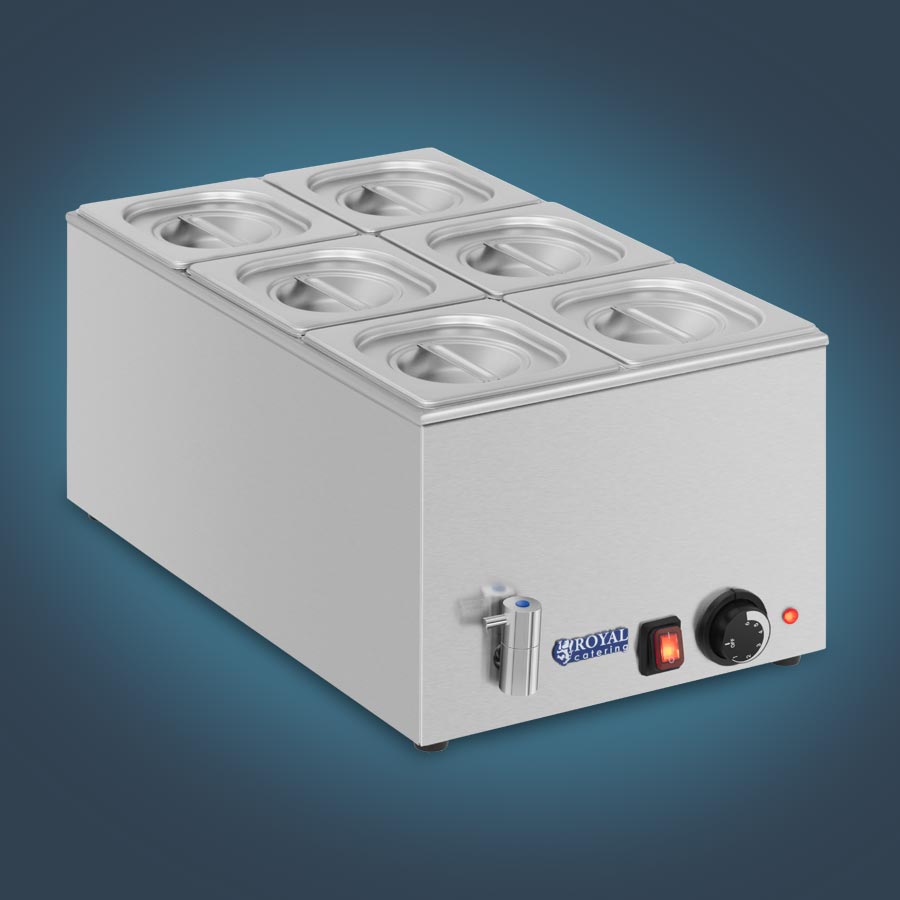 Water bath prevents food from burning
Easy-to-use dial and ON/OFF button
Modern and elegant design
PRO TIP
I keep my hot food in a bain marie with water bath so that it can be served quickly and won't burn.
Please note that a bain marie is not for cooking, but rather for keeping food hot. I always cook food fully before placing it in the bain marie.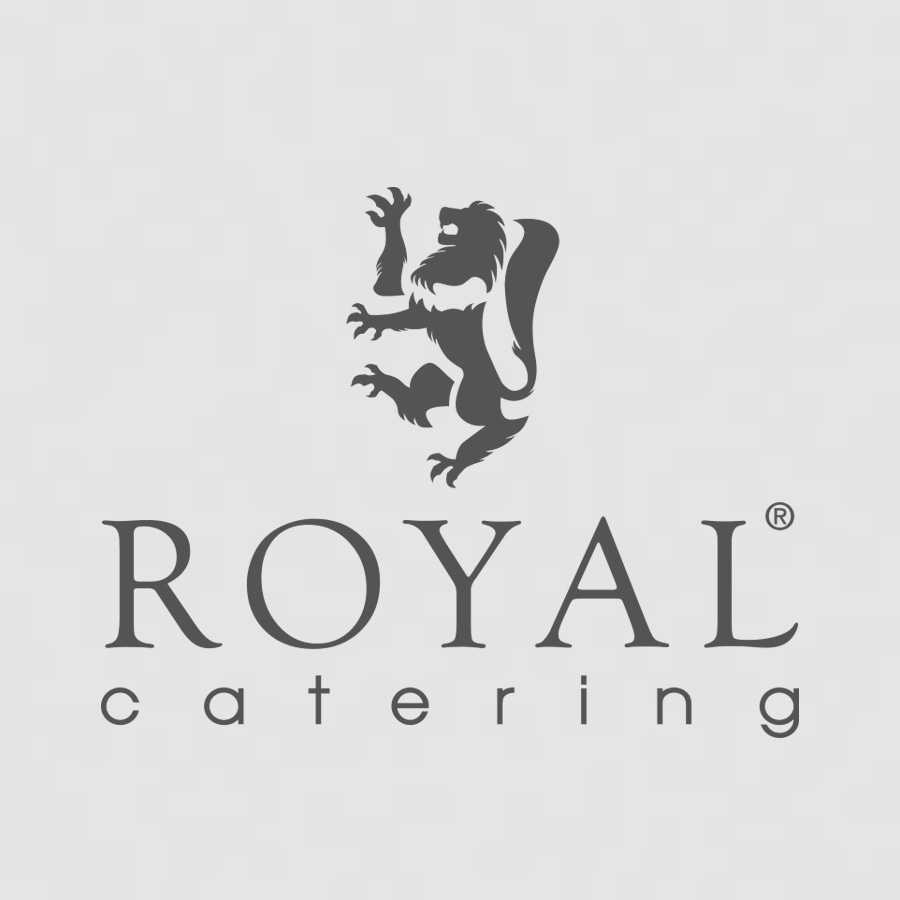 Large capacity thanks to 6 GN 1/6 containers
Automatic thermostat maintains the temperature in a range between 50 - 95 °C
Food-safe and durable stainless steel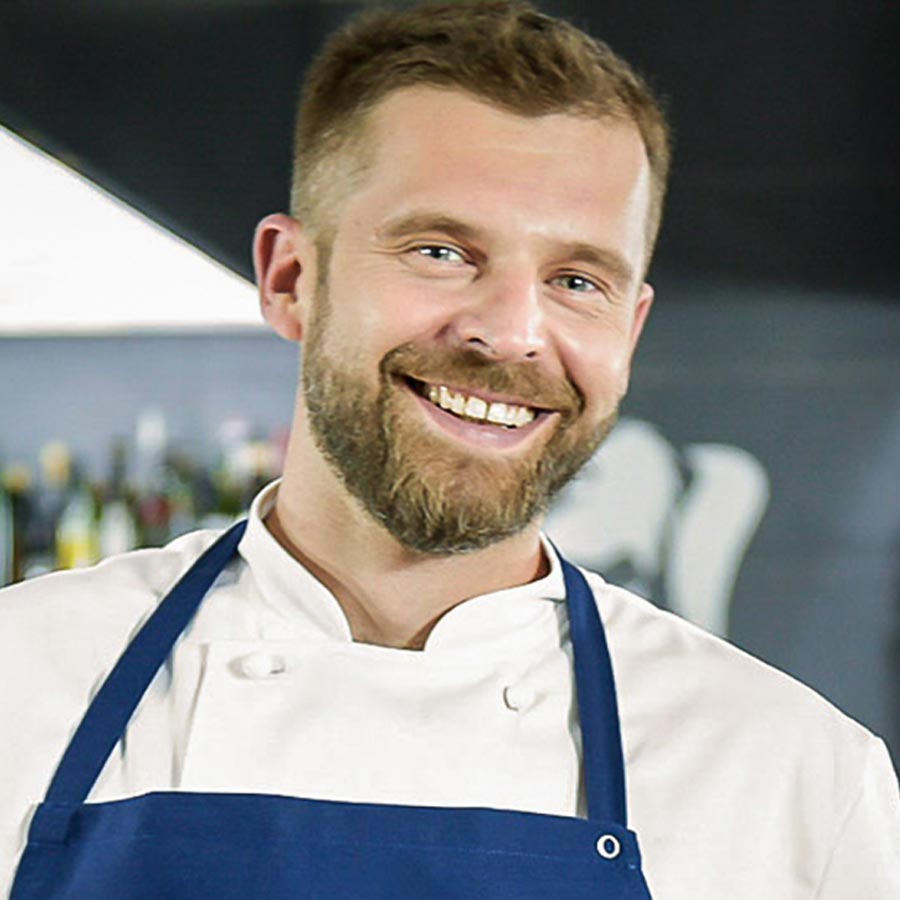 Bain-marie
6 Containers (GN) 1/6 with a cover
User manual
5
Basierend auf 4 Bewertung/en
---
Sort by...
---
Evaluations will be activated after verification.
Reviews from Amazon Customer (27 Jan 2019)
Reviews from Amazon Customer (27 Jan 2019)
Produit
Un tres bon produit
Reviews from Amazon Customer (12 May 2018)
Reviews from Amazon Customer (12 May 2018)
Frais de la poste
M.GHAZIJ'ai acheté bain-marie et je ne savais pas c'est trop petit les bacs je la retourner j'ai demandé remboursement.Et tout de suite recommander un bain-marie en trois bac après recevoir le ticket de retour je l'ai retourné .par contre j'étais obligé de payer 61 € frais de la poste avec l'assurance je sais pas c'est qui qui va payer et rembourser frais de retour de l'appareil.Et pour le moment il m'a pas remboursé rien du tout .
Reviews from Amazon Customer (20 Feb 2018)
Reviews from Amazon Customer (20 Feb 2018)
Bain marie
Le bain marie est très bien. Le seul problème est que le livreur nous a livré 3 colis, dont un que j'ai du renvoyer car il l'a jeté par dessus mon portail et a endommagé le colis et le produit. Pour le bain marie, le carton était tout abîmé et l'intérieur juste un cogner sur le côté. Je ne le renvoie pas car il fonctionne et que j'en ai besoin tout de suite mais un peu contrarié.
Reviews from Amazon Customer (14 Apr 2016)
Reviews from Amazon Customer (14 Apr 2016)
ottimo prodotto
molto funzionale .arrivato in tempo e rispecchia le caratteristiche descritte. lo stiamo utilizzando nella cucina del ristorante di mio padre e ci stiamo trovando molto bene