Double Contact Grill and Grill Brush Set - ribbed - 2 x 1,800 W
Manufacturer: Royal Catering | Item number: EX18000433 | Model: RCKG-3600-G-SET
Powerful—two 1,800 W heating elements and 50 to 300 °C for fast and optimal grill results
Effective—simultaneous grilling with top and bottom heat thanks to two top grill plates
Versatile—ribbed grill surfaces allow you to prepare a variety of foods
Low-maintenance—easy to clean thanks to materials like stainless steel and enamelled cast iron as well as the removable grease drip tray
Safe—the grill brush's 15 cm-long handle protects the user from burns
Clean—curved spiral with 17 cm-long stainless steel bristles for effective cleaning
A clean and powerful duo! The double contact grill with grill brush
The high-quality double contact grill RCKG-3600-G from Royal Catering is a professional piece of cooking equipment for restaurants, snack bars, cafés, fast food restaurants and caterers, as well as for your home kitchen. The grill plates are flexible and are perfect for preparing meat, fish, vegetables, sandwiches and paninis.
The effective electric contact grill from Royal Catering's catering equipment collection
The panini grill with robust stainless steel housing has two powerful and separately adjustable heating elements with 1,800 W each. This allows you to set the exact temperature that the respective foods need for cooking, from 50 to 300 °C, in both heating zones. The food is evenly heated from above and below thanks to the total of three ribbed grill plates. The upper grill plates with heat-insulated handles are height-adjustable and their ribs provide the characteristic grill pattern, as do those on the lower grill plate. The three cast iron plates have a double non-stick coating due to their enamel finish, which prevents food from sticking.
The professional sandwich grill has a removable grease drip tray for catching the grease produced during cooking. This allows you to grill healthy and low-fat and makes cleaning up afterwards a breeze. Because after work in the commercial kitchen or the BBQ session with friends, it's time to clean the double contact grill. The practical grill brush RCCB-2 from Royal Catering is included in delivery for this purpose. The curved spiral shape of the 17 cm-long stainless steel brush allows you to reach even difficult spots such as between the ribs of the grill plate, where stubborn grease and food residue build up. You can thoroughly and effortlessly remove such remnants with a bit of water and washing-up liquid.
The 15 cm-long handle made of heat-resistant plastic ensures comfortable and safe operation. When the work is done, you can hang up the cleaned brush by the strap on the handle and let it dry until its next use. You can also use the sophisticated arrangement of bristles on this brush to clean charcoal grills.
Model
Contact grill RCKG-3600-G
Material, grill plate
Cast iron (enamelled)
Material, housing
Stainless steel
Grill plates
Top: Ribbed
Bottom: Ribbed
Operating temperature
50 - 300 °C
Dimensions, upper grill plates (LxW)
21.4 x 21.4 cm each
Dimensions, lower grill plate (LxW)
47.5 x 23 cm
Material, bristles
Stainless steel
Handle material
Plastic (polypropylene)
Length, bristle spiral
17 cm
Dimensions (LxWxH)
0.00 x 0.00 x 0.00 cm
Shipping dimensions (LxWxH)
0.00 x 0.00 x 0.00 cm
Contact grill RCKG-3600-G
Instruction manual
Grill brush RCCB-2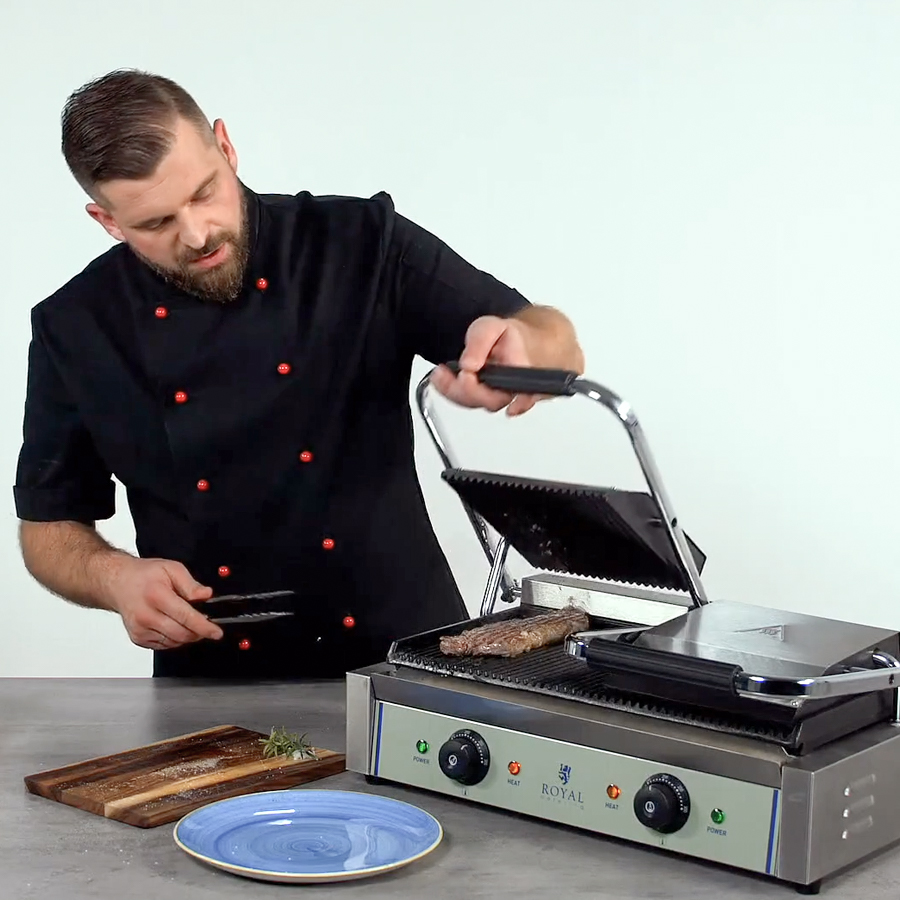 High performance thanks to 2 x 1,800 W output
Select optimal temperature from a range of 50-300 °C
Ideal for meat, paninis, vegetables, tortillas, etc.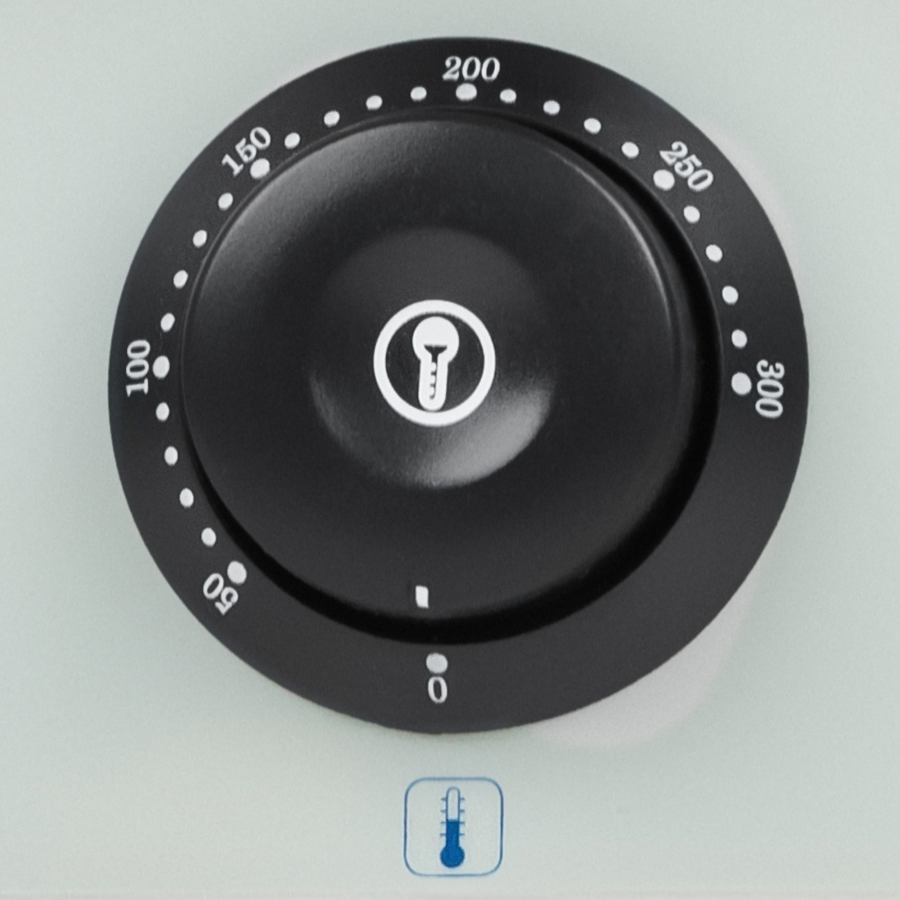 Intuitive operation via 2 control knobs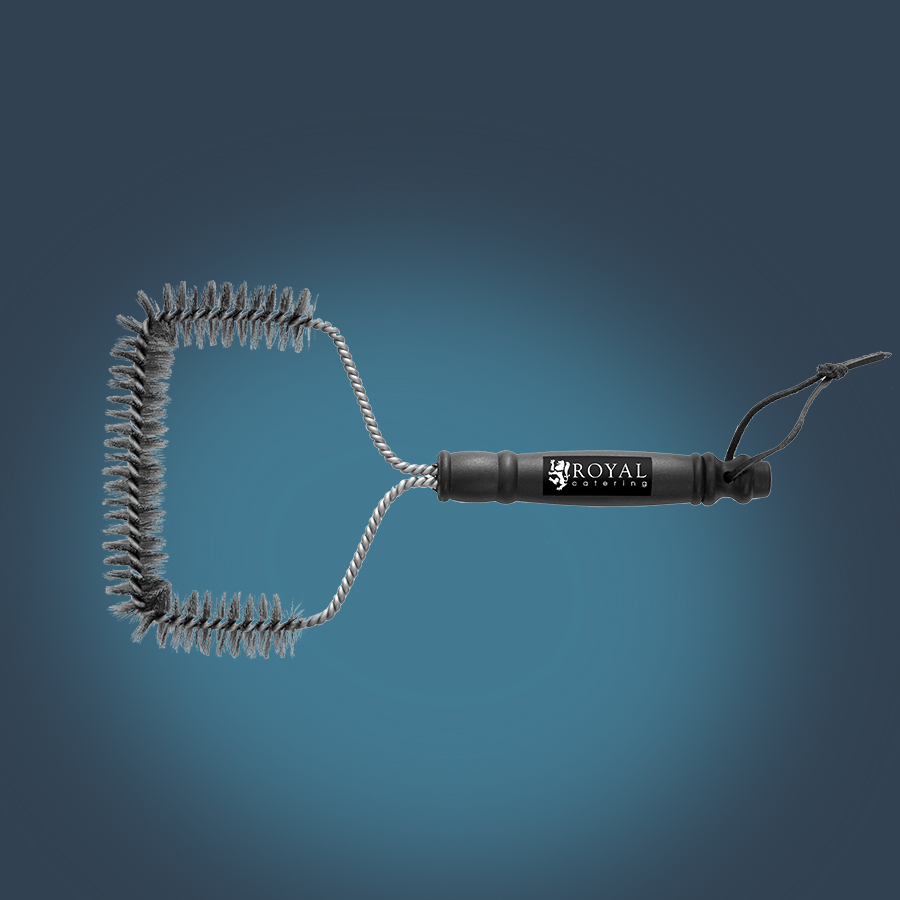 Incl. practical cleaning brush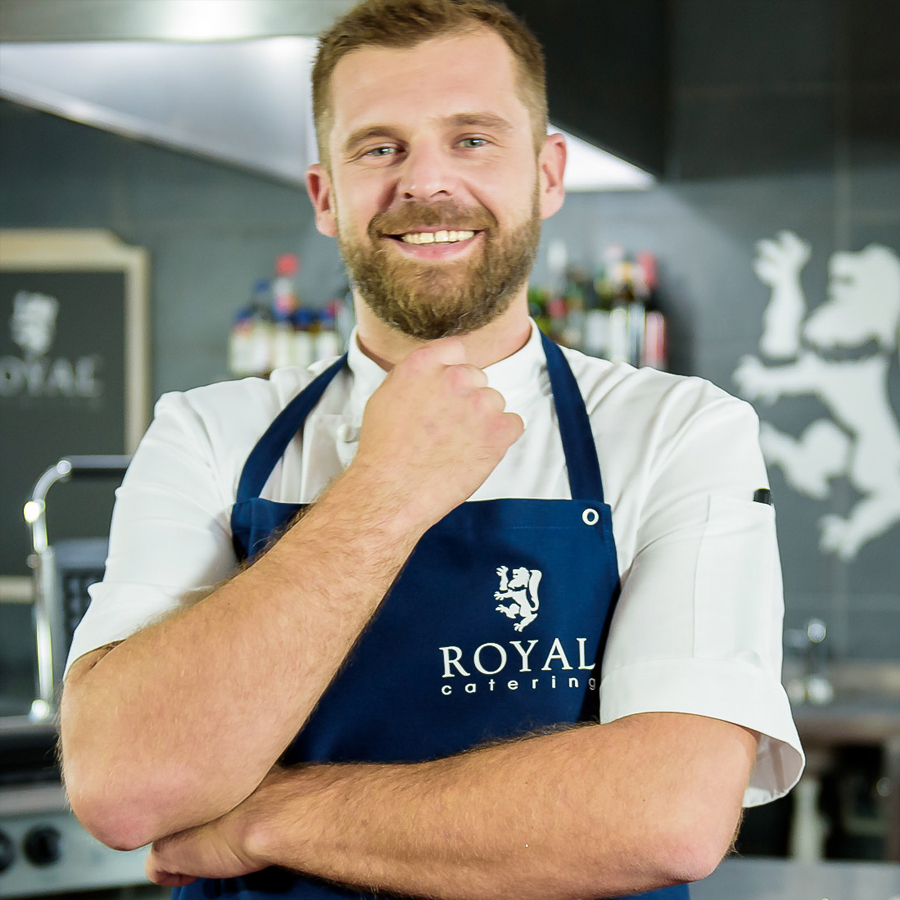 Tested by Michał Orłowski, head chef of prestigious restaurants in Sydney and Warsaw. An experienced and professional restaurateur, just like our customers.
Heat-resistant handle protects user from burns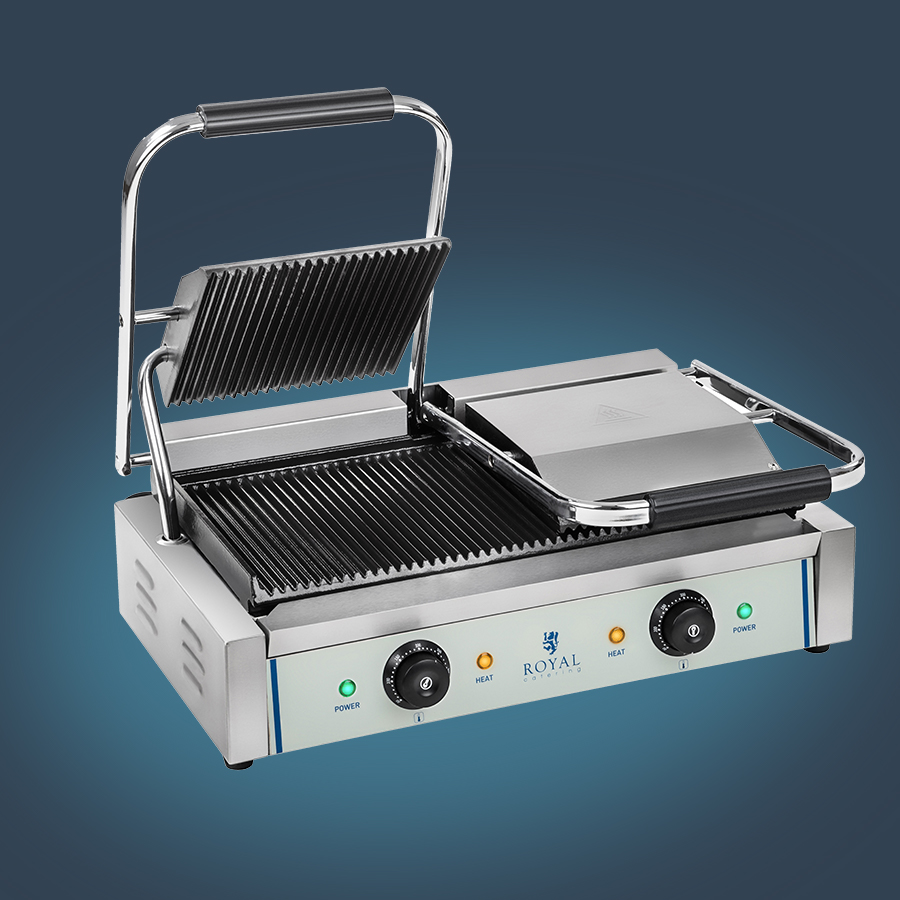 Efficient thanks to 47.5 x 23 cm grilling surface
Removable grease drawer for easy cleaning
Overheat protection system for safe use
PRO TIP
I wipe the surface of the plates with frying fat before the first use.
I preheat the device to at least 180 °C to prevent the food from sticking.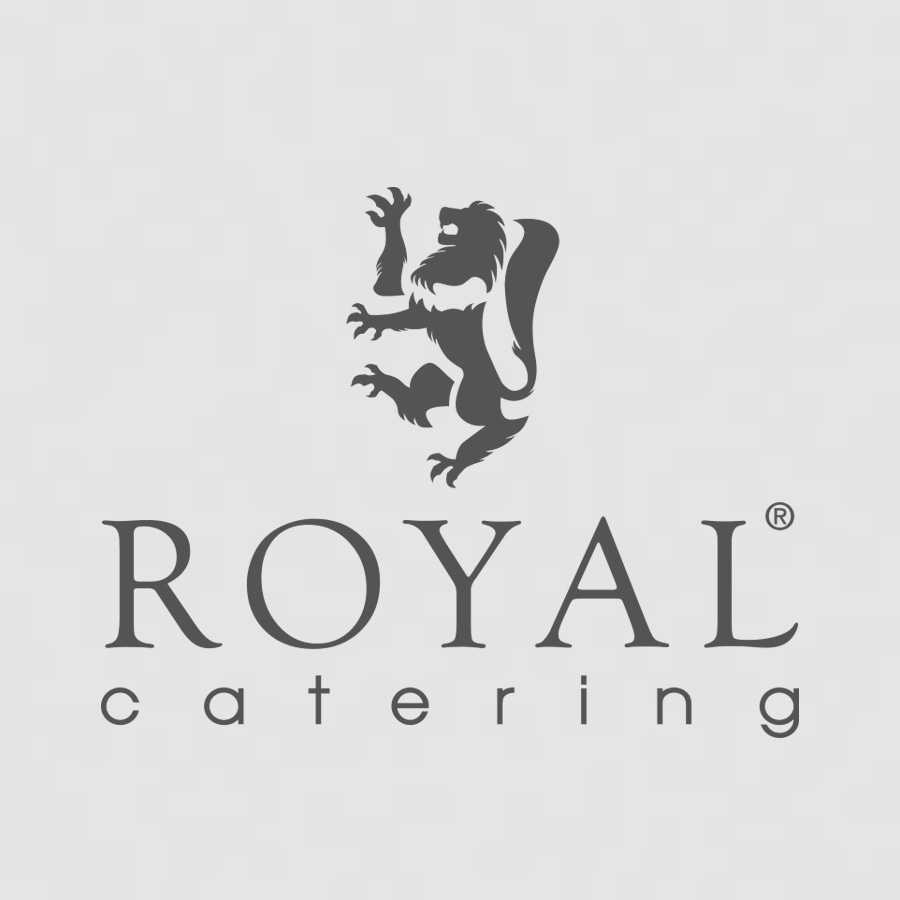 Ribbing perfect for grilling
Even browning thanks to top and bottom heat
High-quality enamelled cast iron to which no food will stick
Can I set different temperatures on either side of the grill?
Yes, the two heating elements with 1,800 W each work independently of one another. This allows you to set different temperatures in each zone and prepare different types of foods.
What is the device's maximum temperature?
This contact grill has two built-in thermostats which can be continuously adjusted between 50 and 300 °C.
Can I reach even difficult corners with this brush?
Yes, the brush is designed to achieve very good cleaning results even between the ribs of the grill plate. Naturally, you can also use this brush to clean charcoal grills.
★
★
★
★
★
Write the first review for this product
---
---
Evaluations will be activated after verification.
Still not sure?
Our experts are ready to help!
Mon - Fri 09:30am - 04:30pm
This product
50 - 300 °C

Leistung: 2 x 1,800 W

Grease drip tray

Curved stainless steel brush

Handle length: 15 cm
This product is currently not available.
Double Contact Grill and Grill Brush Set - ribbed - 2 x 1,800 W
This product is currently not available.
50 - 300 °C

Leistung: 2 x 1,800 W

Grease drip tray

Curved stainless steel brush

Handle length: 15 cm