Food Smoker Set with Cleaning Brushes - 147 L - 8 Racks
Manufacturer: Royal Catering | Item number: EX18000319 | Model: RCRO-1300 SET
Perfect for fish, vegetables and meat
Suitable for cold, warm and hot smoking
Includes 8 large racks
Durable and hygienic stainless-steel design
Timer up to 120 minutes with alarm function
Incl. two high-quality grill brushes
Food Smoker Set with Cleaning Brushes - 147 L - 8 Racks
The RCRO-1300 SET food smoker with cleaning brushes is designed for professional use in food-service operations including restaurants, hotels, agriturismo businesses, etc. The electric smoking chamber can be used for cold, warm and hot smoking various foods, including cheeses, sausages, poultry and assorted types of meat and fish. It is easy to keep clean with the included stainless-steel brushes, whose well-thought-out design will dislodge even the most stubborn stains.
Voltage / Frequency
230 V /50 Hz
Temperature range
0 - 110 °C
Distance between racks
9 cm
Dimensions of smoker
40 x 34 x 108 cm
Grill brushes RCCB-1 and RCCB-2
Handle length
RCCB-1: 26.5 cm RCCB-2: 15 cm
Dimensions (LxWxH)
0.00 x 0.00 x 0.00 cm
Shipping dimensions (LxWxH)
53.50 x 46.00 x 120.50 cm
Food Smoker RCRO-1300
Chimney pipe
8 racks
Drip pan for fat (with outlet to basin)
Basin for fat
Firebox
Container for wood chips
Control unit for thermostat and timer
Operating instructions
Grill brush RCCB-1
Grill brush RCCB-2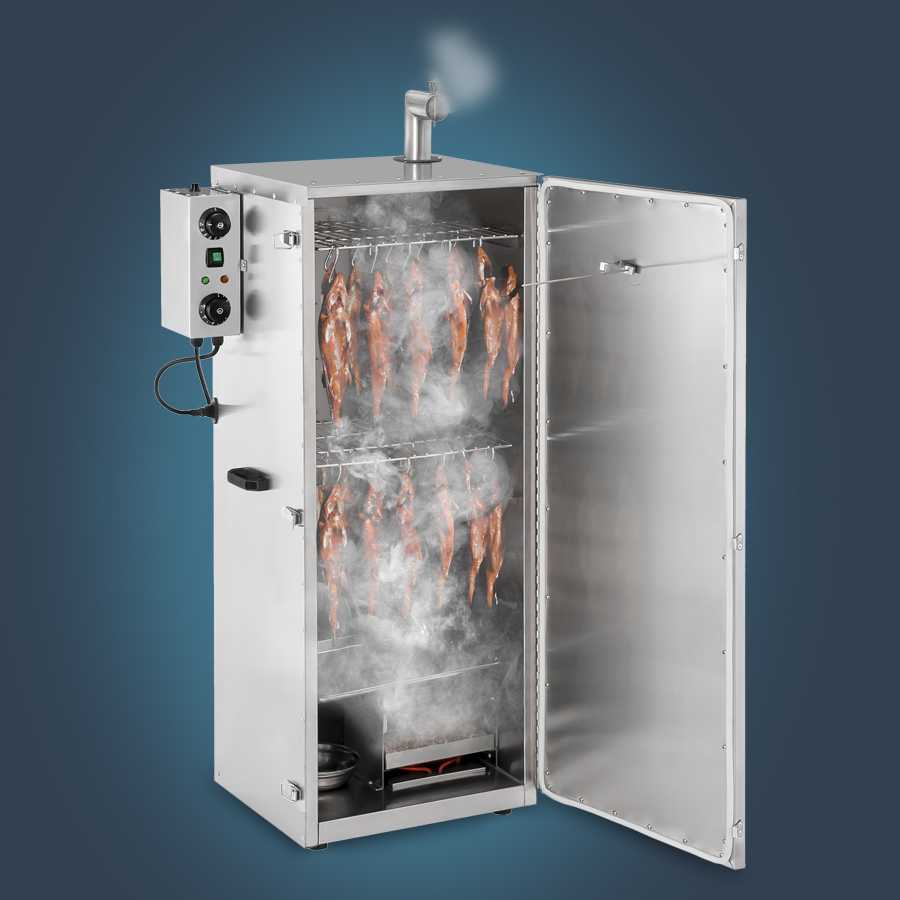 Powerful 1,000 W quickly heats interior
Temperature range up to 110 °C for cold, warm and hot smoking
Excellent for sausages, hams, cheeses, fish, etc.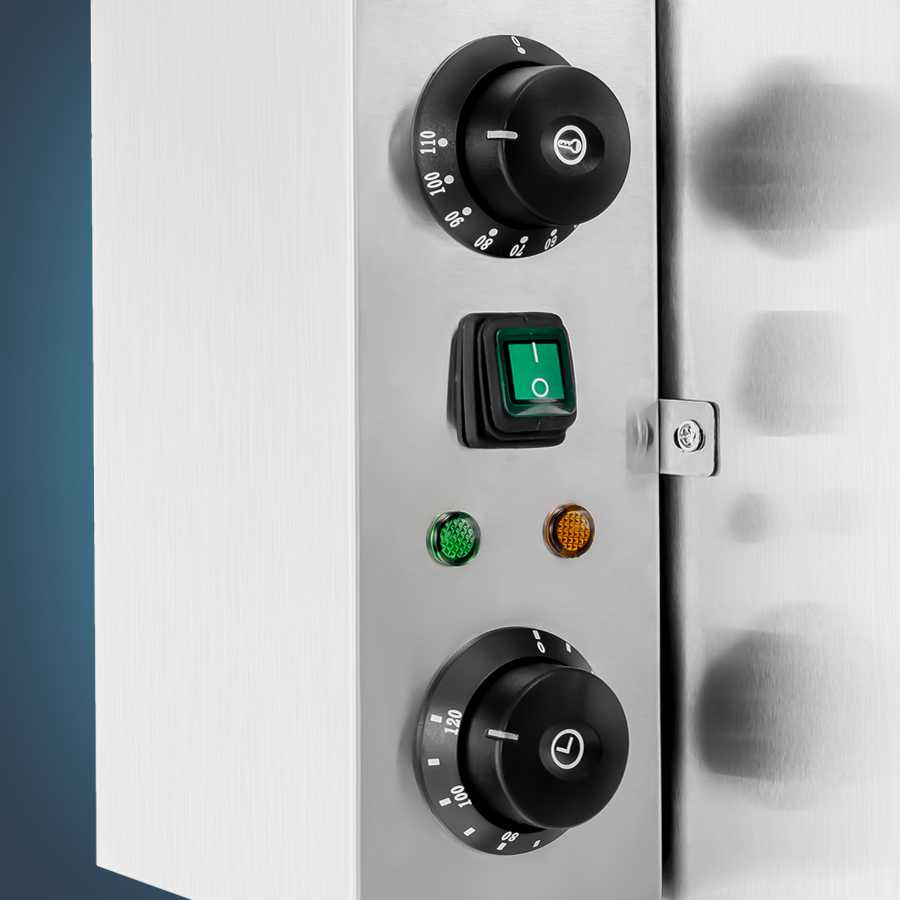 Intuitive control panel with 2 control knobs and buttons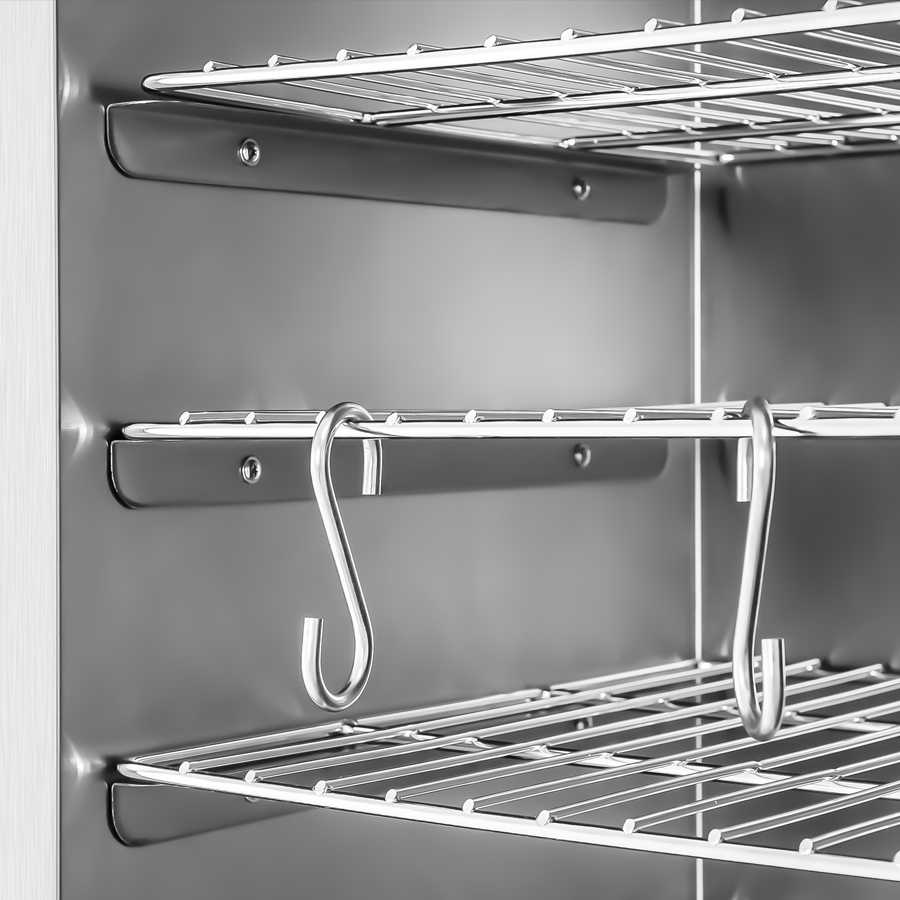 8 racks and hooks for placing product inside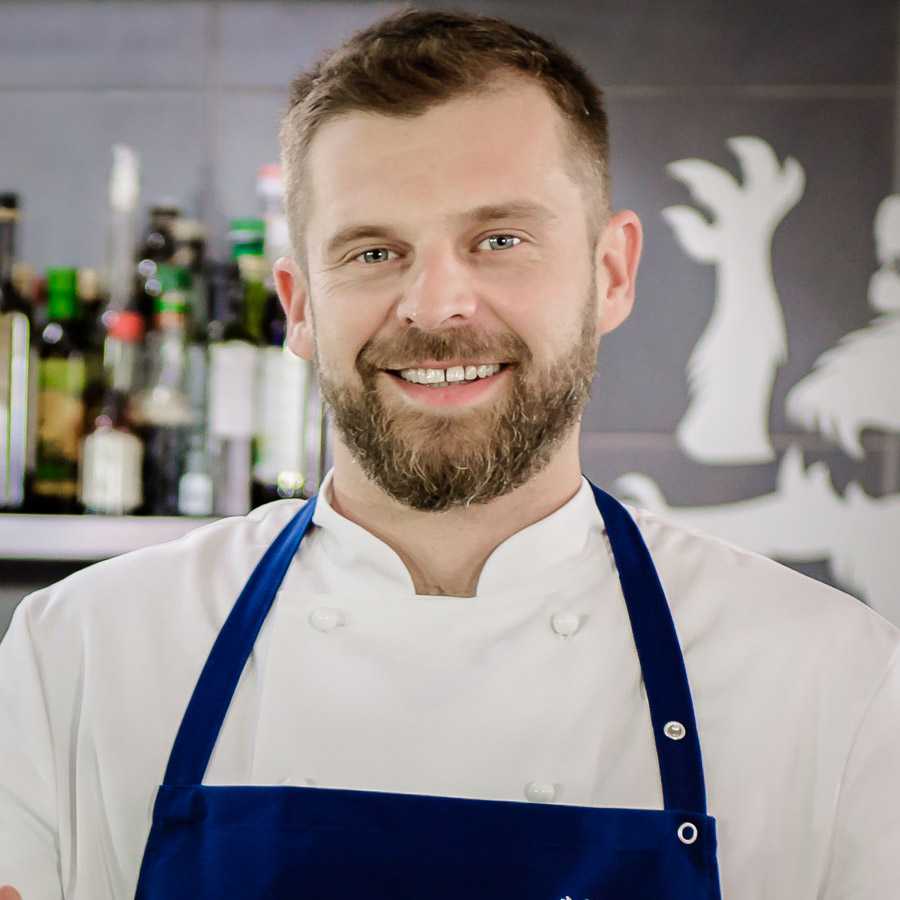 Tested by Michał Orłowski, head chef of prestigious restaurants in Sydney and Warsaw. An experienced and professional restaurateur, just like our customers.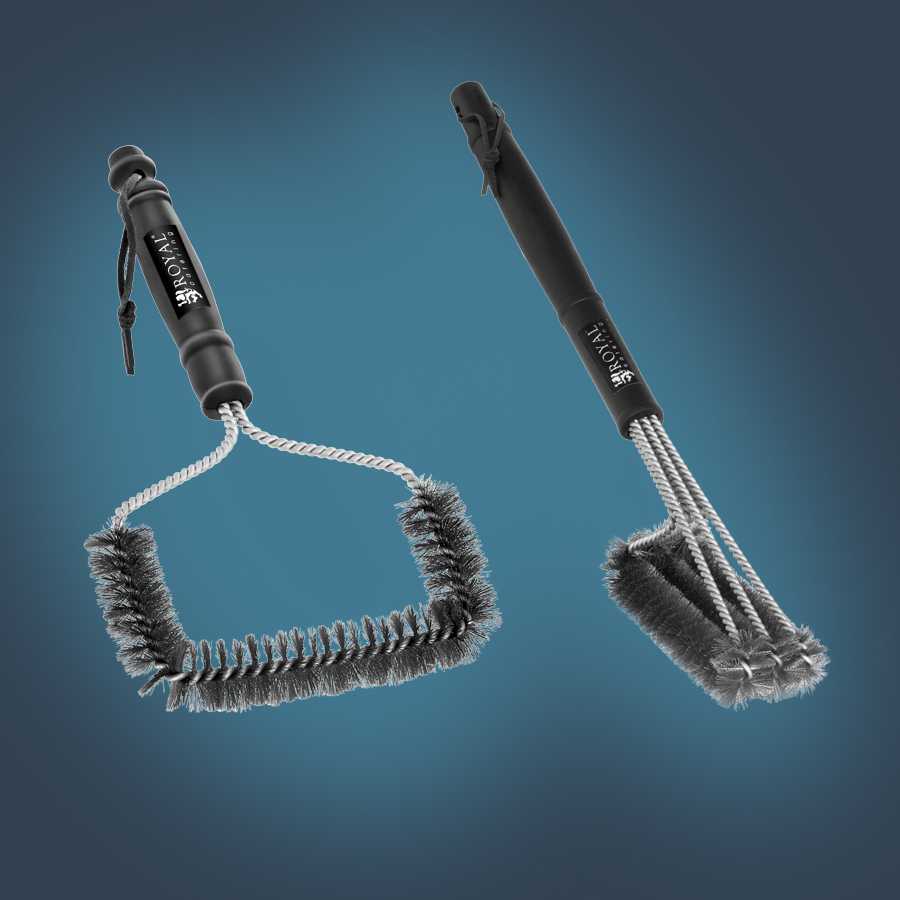 Incl. 2 stainless steel cleaning brushes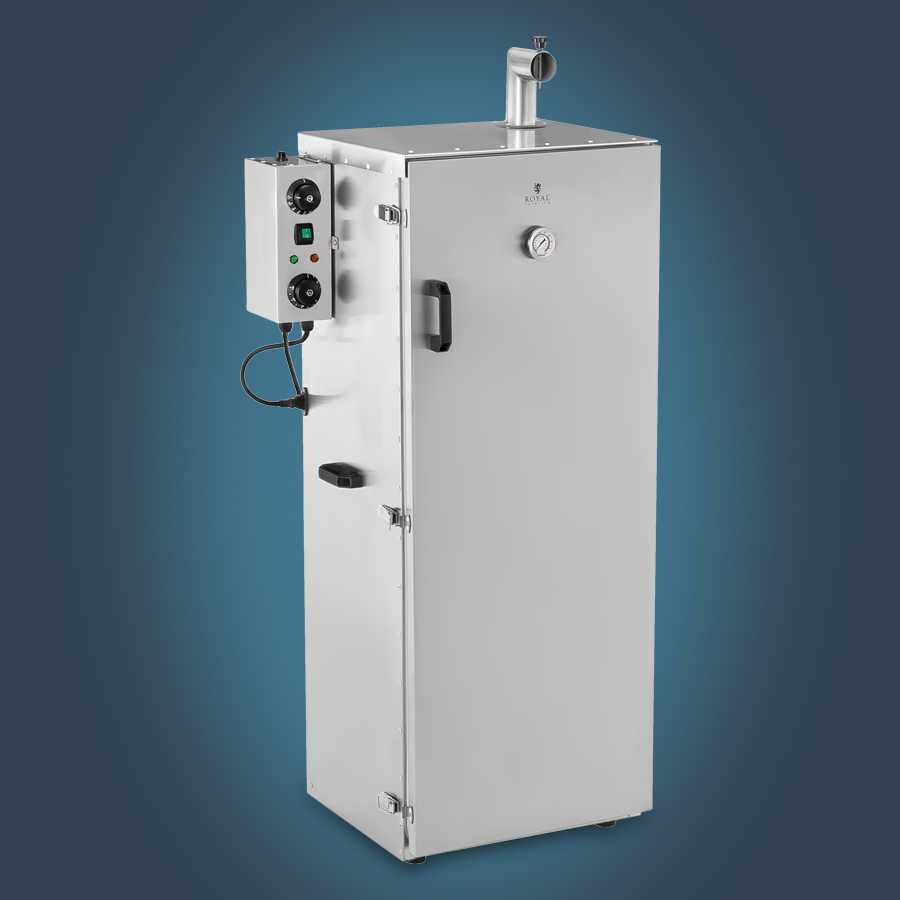 Special feeder drawer makes it easy to add more chips
Grease- and ash-collecting trays make cleaning easy
Heat-resistant handles protect users from burns
PRO TIP
The best wood for smoking comes from deciduous trees such as oak or alder. Don't use coniferous wood, as the high resin content can create an unpleasant taste. The exception to this rule is aromatic juniper.
Marinating the food to be smoked in brine gives it an attractive colour and increases its shelf life. Adding your own spice mix gives your products a unique flavour and aroma.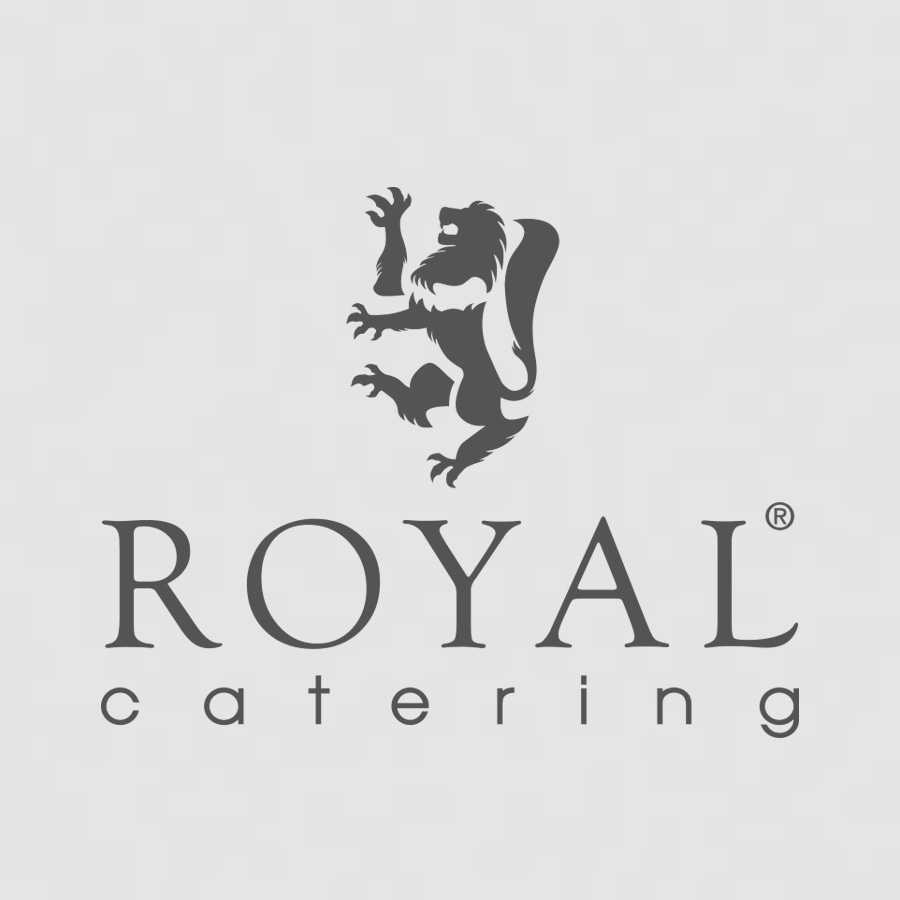 Precisely set the smoking time up to 120 minutes
147-litre interior provides space for large amounts of product
Stainless steel is highly durable and food-safe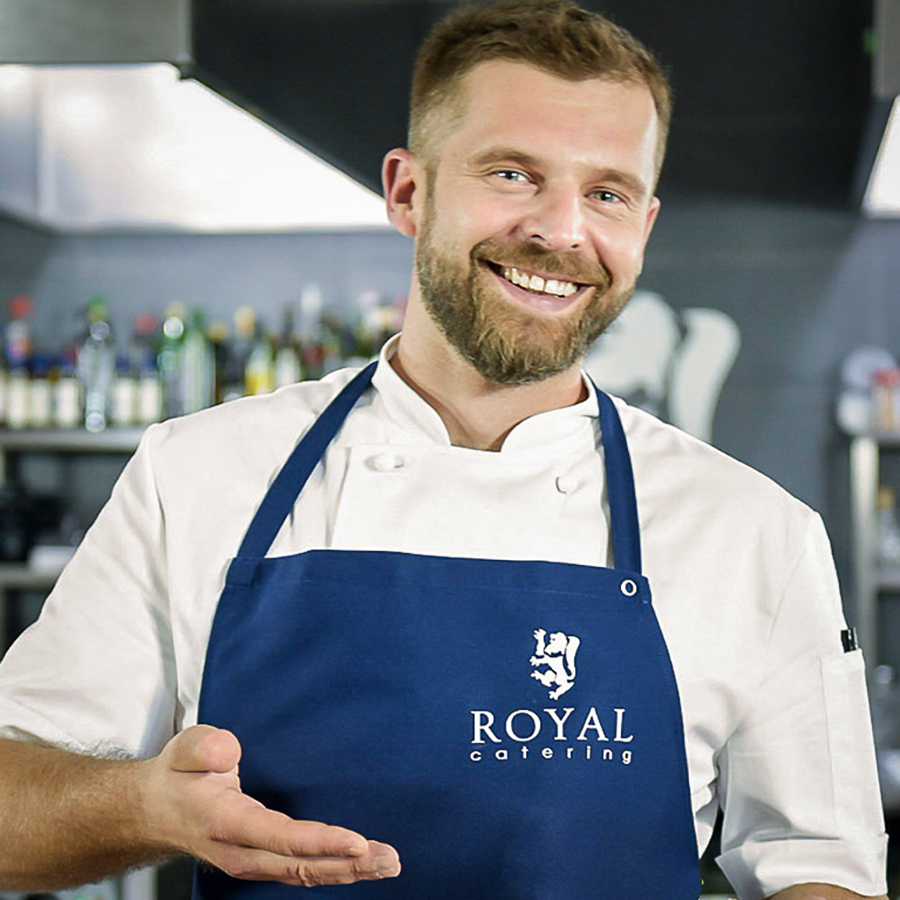 Review from Michal Orlowski Expondo Expert (13 Feb 2019)
Make your own smoked sausages
Quality continues to grow ever more important in the restaurant business, and chefs want to have more control over what they are serving their guests. Often, the selection from stores and supermarkets just isn't good enough. The ability to produce your own sausages brings inestimable value. The electric smoker is up to the task. It makes it possible for you to make your own high-quality sausage products, allowing you to control both the ingredients and the style of preparation. All the necessary accessories are included in the set, which is a big plus. You can get started on smoking as soon as you receive the package. As a chef, I recommend this device not only for restaurant chefs, but also for amateur chefs.
Head chef of prestigious restaurants in Sydney and Warsaw. An experienced and professional restaurateur
What if the smoker breaks?
We offer our customers a 3-year warranty and Europe-wide authorised service. Just contact us!
Is the smoker easy to clean?
Yes, the included brushes are ideal for cleaning and the smoker's design makes it easy to clean and maintain.
★
★
★
★
★
Write the first review for this product
---
---
Evaluations will be activated after verification.
Still not sure?
Our experts are ready to help!
Mon - Fri 09:30am - 04:30pm
This product
Volume: 147 l

Timer: 0 - 120 min.

Power: 1,000 W

Material: Stainless steel

Incl. 8 racks and 2 brushes
This product is currently not available.
Food Smoker Set with Cleaning Brushes - 147 L - 8 Racks
This product is currently not available.
Volume: 147 l

Timer: 0 - 120 min.

Power: 1,000 W

Material: Stainless steel

Incl. 8 racks and 2 brushes
Volume: 147 L

Timer up to 120 min

8 shelves

Stainless steel

Power 1000 W
Ready to ship today, Delivery time appr. 3-4 weeks
Food Smoker - 8 Racks
Instead of: £819.00
£739.00
Ready to ship today, Delivery time appr. 3-4 weeks
Volume: 147 L

Timer up to 120 min

8 shelves

Stainless steel

Power 1000 W
Temperature: 0 - 110°C

Timer up to 120 minutes

4 x depositors East, 10 smoking hook

Stainless steel

Power 1,000W
Ready to ship today, Delivery time appr. 3-4 weeks
Food Smoker - 4 Racks - 70 L
Instead of: £779.00
£679.00
Ready to ship today, Delivery time appr. 3-4 weeks
Temperature: 0 - 110°C

Timer up to 120 minutes

4 x depositors East, 10 smoking hook

Stainless steel

Power 1,000W