Small Wine Fridge - 50 L
Manufacturer: Royal Catering | Item number: EX10010991 | Model: RCWI-52L
Ready to ship today, Delivery time appr. 1-2 weeks**
Product highlights
product card
Casing material: Steel
Power: 70 W
Six inserts
Temperature range: 11 - 18 °C
Double-glazed door
Cool refreshment from the wine fridge from Royal Catering
Six shelves offer space for up to 18 (wine) bottles
Peltier cooler – highly reliable and environmentally-friendly cooling system
Extremely quiet appliance at only 30 dB – one of the quietest on the market
LED lighting for minimum power consumption
Ideal temperature range of 11 – 18 °C
Height-adjustable feet of up to 10 mm – for optimal footing no matter the surface
Small Wine Fridge - 50 L
Many wine varietals should be stored and drunk at a specific temperature. With the wine fridge RCWI-52L , you can ensure the proper temperature and optimal storage for your wine. Of course, you can also use the refrigerator to store any other kind of beverage – and not just on hot days. Blue LED lighting attractively illuminates the contents of the fridge to highlight the special flair of your beverages. This durable appliance is the perfect addition to your home bar or for flexible use in hotels, cafes or restaurants.
Casing material
Powder-coated steel
Material door
Double glazing
Material, inserts
Chrome-plated steel
Capacity
50 L / 18 bottles
Temperature range
11 – 18 °C
Height-adjustable feet
10 mm
Dimensions, inserts
27.5 x 27.5 cm
Length, power cable
1.9 m
Dimensions (LxWxH)
49 x 34.5 x 67 cm
Shipping dimensions (LxWxH)
52.5 x 38.5 x 70 cm
Download PDF
Small Wine Fridge RCWI-52L
Six inserts
Instruction manual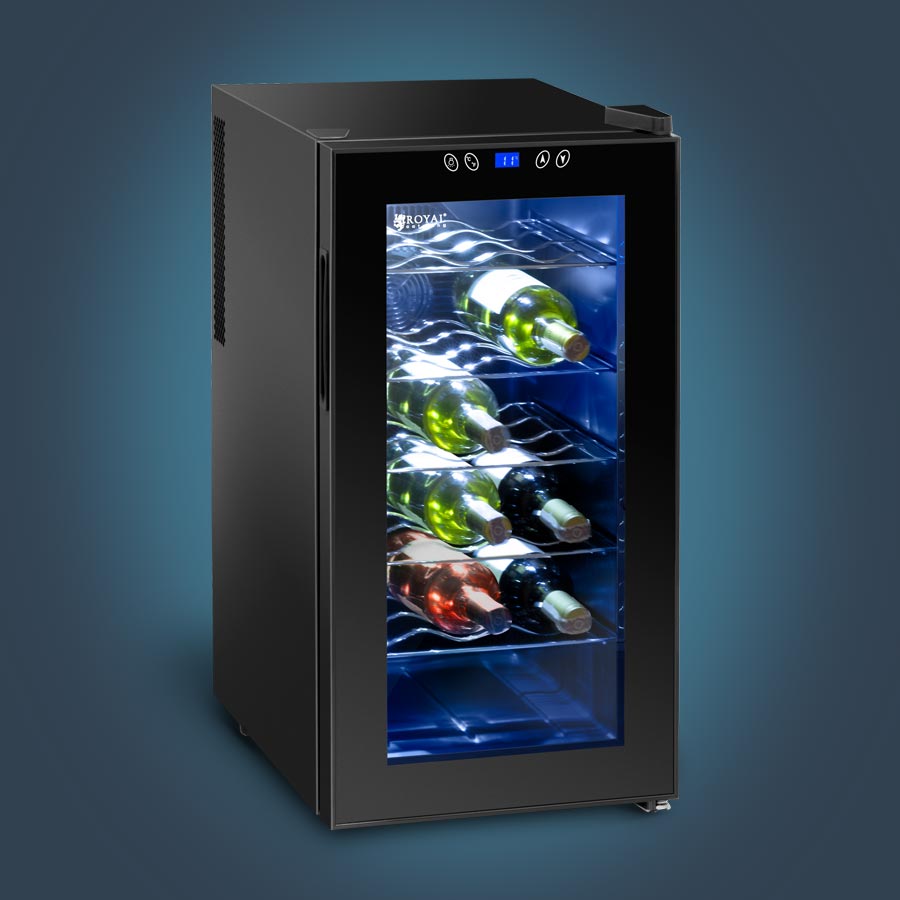 Large capacity of 50 L for 18 bottles
Temperature range from 11 - 18 °C is perfect for wine
Outstanding equipment for restaurants, bars and private customers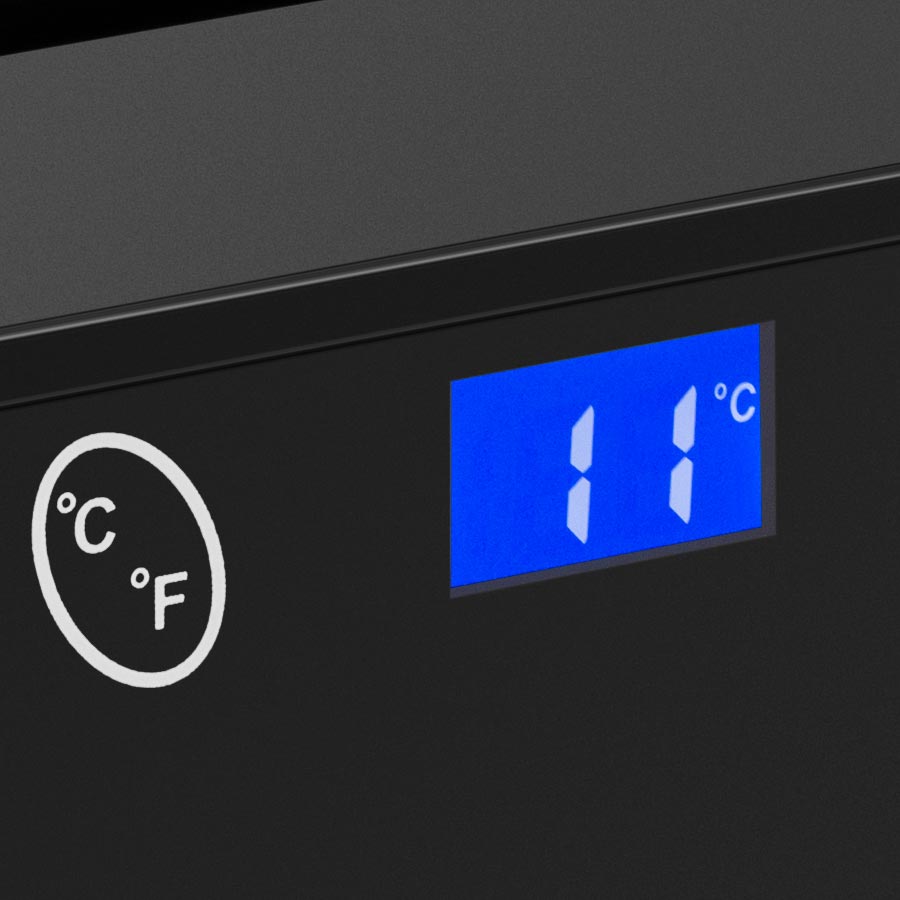 Precise perimeter settings thanks to digital control panel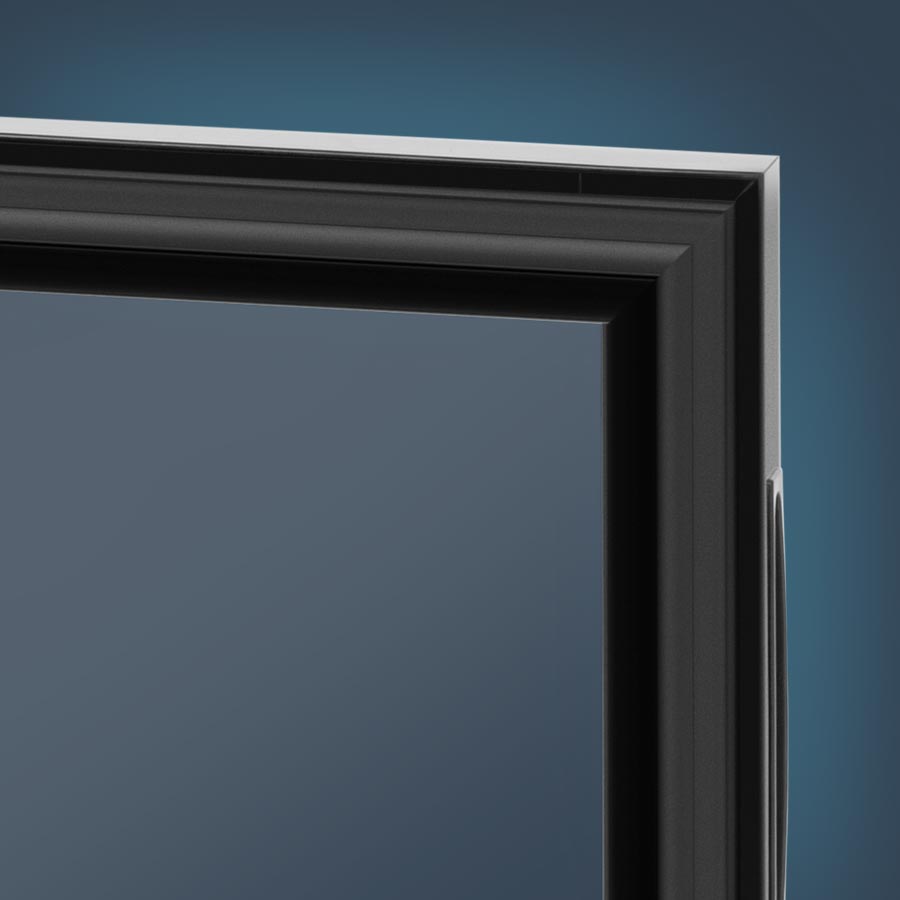 Double glazing for insulation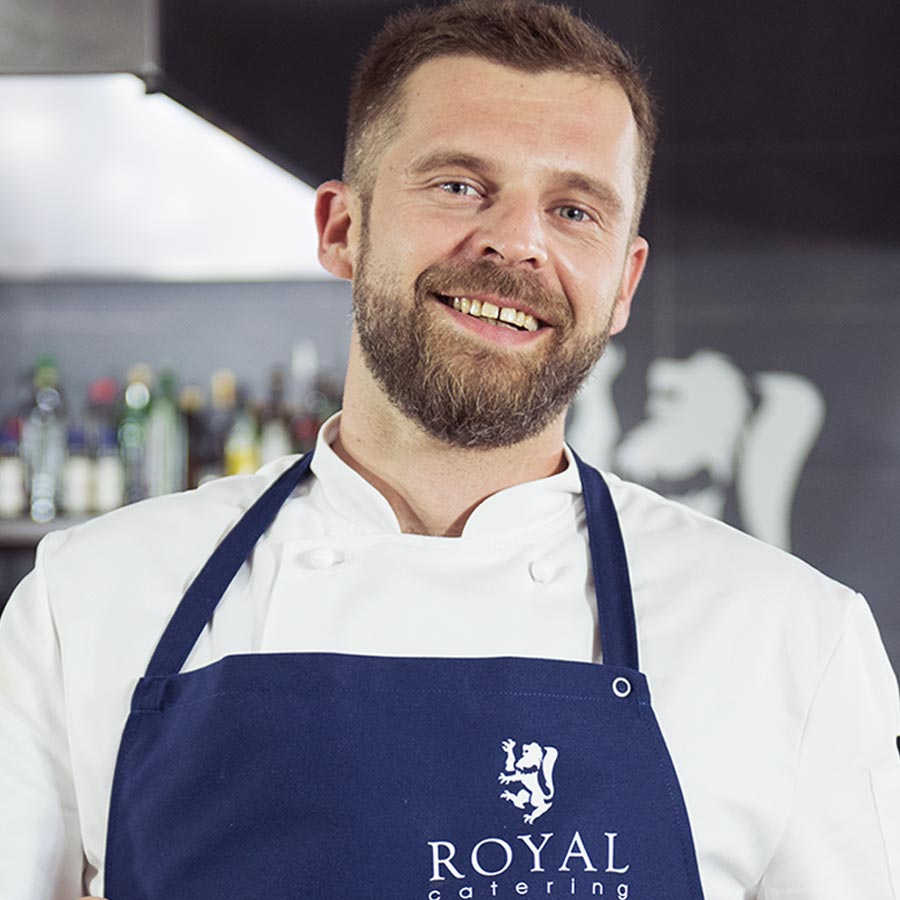 Tested by Michał Orłowski, head chef of prestigious restaurants in Sydney and Warsaw. An experienced and professional restaurateur, just like our customers.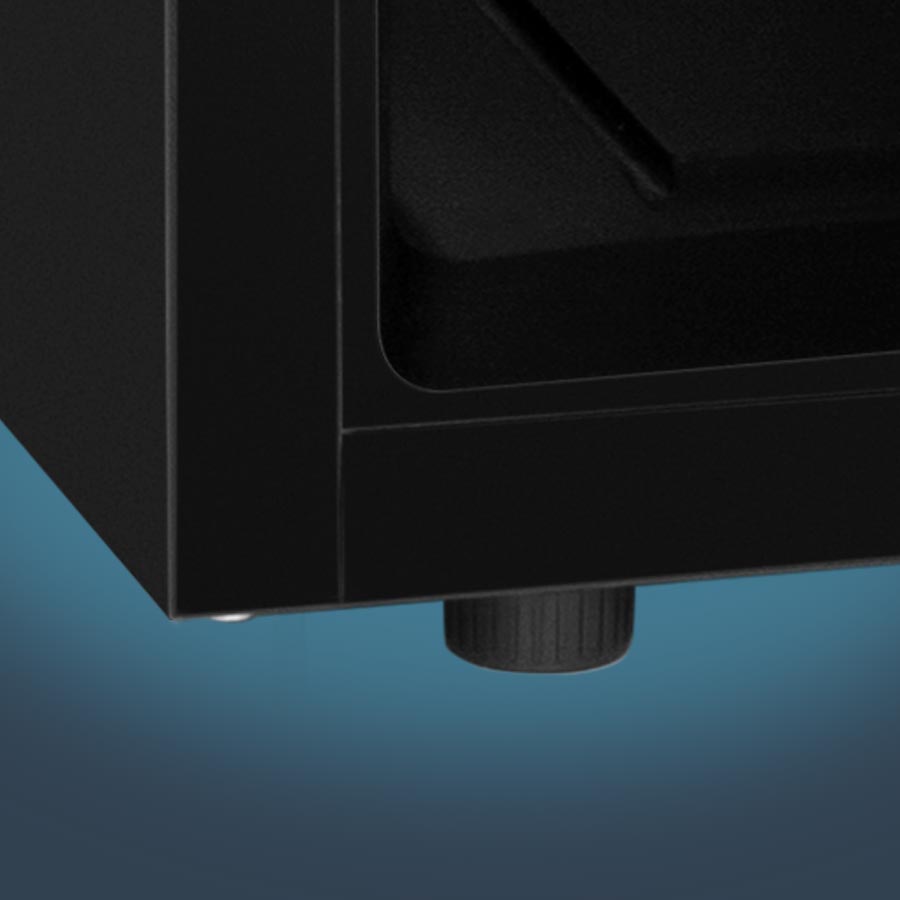 Adjustable feet for simple and stable positioning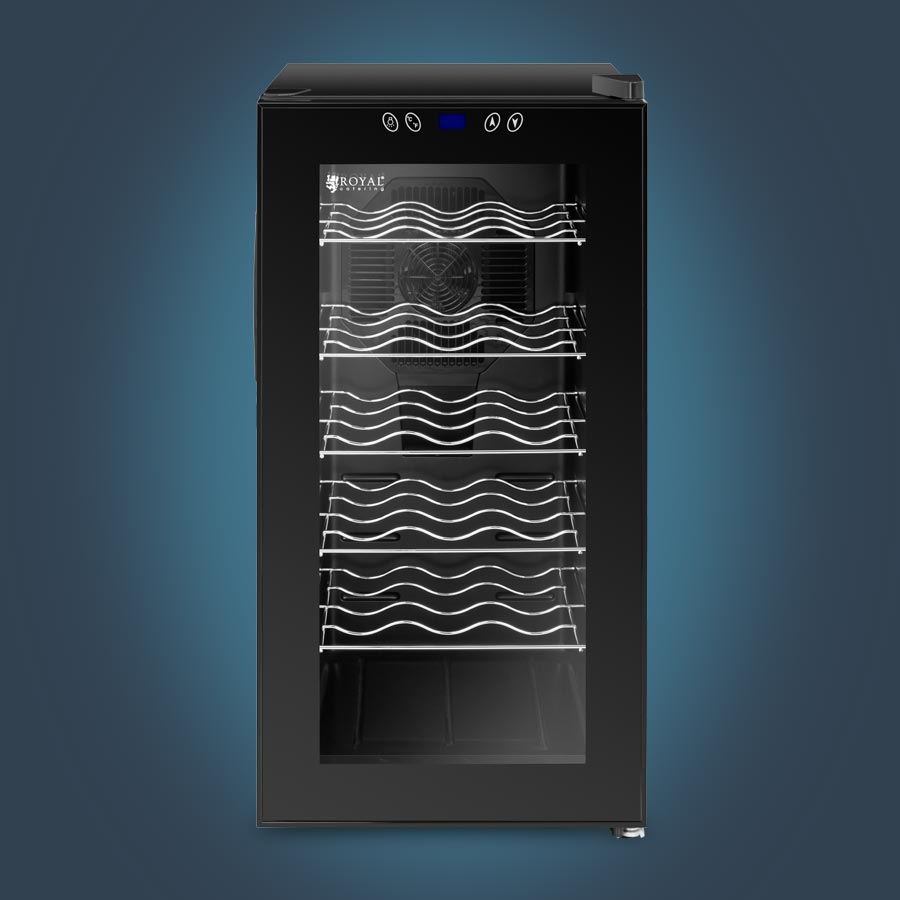 2 fans and Peltier modules ensure efficient cooling
Powder-coated steel is aesthetically pleasing and very long-lasting
Comfortable access to the interior through the easy-to-open doors
PRO TIP
I use water with vinegar to clean the interior. This solution is perfect for breaking down bacteria and is food-safe.
Wines should be stored at the right temperature in order to preserve their flavour, and this refrigerator makes that possible.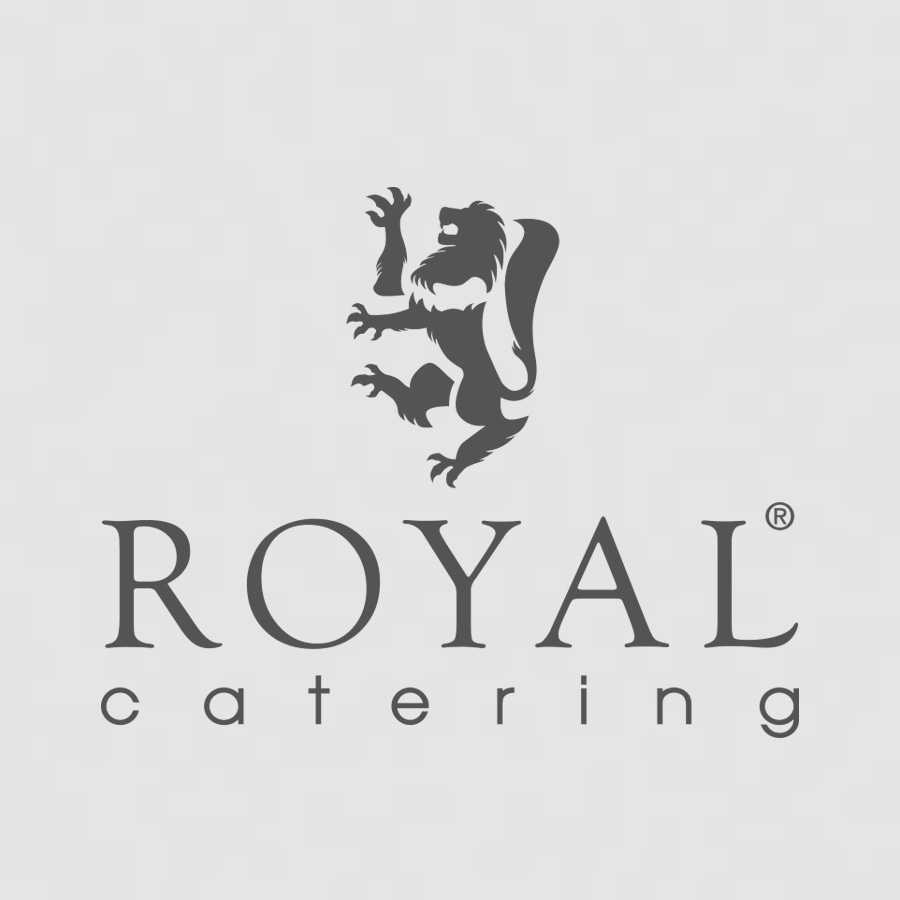 5 removable shelves for convenient room planning
Attractive illumination through LED lighting
Very quiet operation: Just 38 dB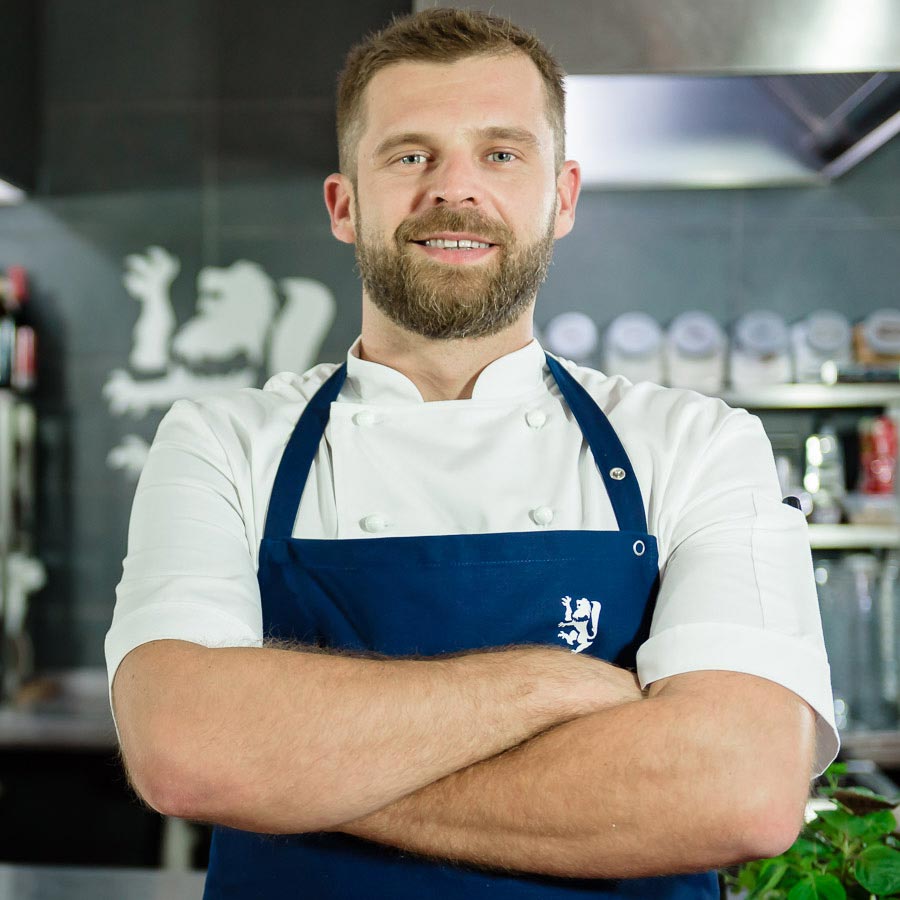 Review by Michał Orłowski, expondo expert (29.05.2019)
Exceptional design meets perfect functionality
With wine, the serving temperature is very important. Every restaurant should be equipped with a special refrigerator for this beverage. I will definitely be finding space for the wine refrigerator from Royal Catering in my own establishment as soon as possible. The classic design matches any interior and the refrigerator itself reliably maintains the selected temperature. The elegant lighting tempts your guests to sample the wine. And last but certainly not least, the cooler operates almost soundlessly and the shelves can be rearranged to suit your needs.
Head chef of prestigious restaurants in Sydney and Warsaw. An experienced and professional restaurateur
What do I do if the wine fridge breaks?
We offer our customers a 3-year warranty on this wine fridge and authorised EU-wide service. Just contact us!
---
Sort by...
---
Evaluations will be activated after verification.
Reviews from Sally (5 Aug 2020)
Reviews from Sally (5 Aug 2020)
Great product at a great price
We wanted a small wine cooler for our garden bar. It arrived a couple of days after ordering and looks great. The wine can be chilled to 11 degrees which is just right for drinking on warm summer evenings.
Reviews from Fredrik Åhman (25 Jan 2020)
Reviews from Fredrik Åhman (25 Jan 2020)
Tystgående och elegant vinkyl
Fick hem vinkylen idag och är mycket nöjd med den. Den tar upp minimalt med plats samtidigt som den har ett lyxigt utförande. Jag ger fyra stjärnor ⭐️⭐️⭐️⭐️
Still not sure?
Our experts are ready to help!
Mon - Fri 09:30am - 04:30pm
This product
Casing material: Steel

Power: 70 W

Six inserts

Temperature range: 11 - 18 °C

Double-glazed door
Ready to ship today, Delivery time appr. 1-2 weeks**
Small Wine Fridge - 50 L
Ready to ship today, Delivery time appr. 1-2 weeks**
Casing material: Steel

Power: 70 W

Six inserts

Temperature range: 11 - 18 °C

Double-glazed door
Casing material: Steel

Power: 130 W

6 inserts

Temperature range: 11 - 18 °C

Double-glazed door
Ready to ship today, Delivery time appr. 1-2 weeks**
Small Wine Fridge - 80 L
Ready to ship today, Delivery time appr. 1-2 weeks**
Casing material: Steel

Power: 130 W

6 inserts

Temperature range: 11 - 18 °C

Double-glazed door