Commercial Candy Floss Machine - 72 cm - 1200 W - Incl. Wagon
Manufacturer: Royal Catering | Item number: EX10010133 | Model: RCZC-1200XL
This product is currently not available.
Product highlights
Output: 1 portion / 60 s
Power: 1,200 watts
Pot, diameter: 72 cm
Sep. control thermostat and rotation
Dishwasher-safe
Highly efficient heating element with 1,200 W power
Stainless steel pot
Measuring spoon for precise portioning (1 unit = 12-18 g sugar)
Suitable for use with food colours
Incl. spit protection - protects cotton candy against germs, debris and dirt
Easy to clean and dishwasher-safe
Commercial Candy Floss Machine - 72 cm - 1200 W - Incl. Wagon
The commercial candy floss machine RCZC-1200XL by Royal Catering is the perfect device for festivals, amusement parks, cinemas, street parties and more. Designed for professional use, the machine is ideally suited for your catering needs. There are countless variations to our candy floss machine, so you can customize your cotton candy to the wishes of your customers. The spit protection protects against germs, debris and dirt.
Material, casing
Powder-coated steel
Material, bowl and spoon
Stainless steel
Material, spinning head
Aluminium
Power
1 unit* / 60 sec. (*12-18 g sugar)
Length, power cable
1.8 m
Shipping dimensions (LxWxH)
149.5 x 149.5 x 87 cm
Download PDF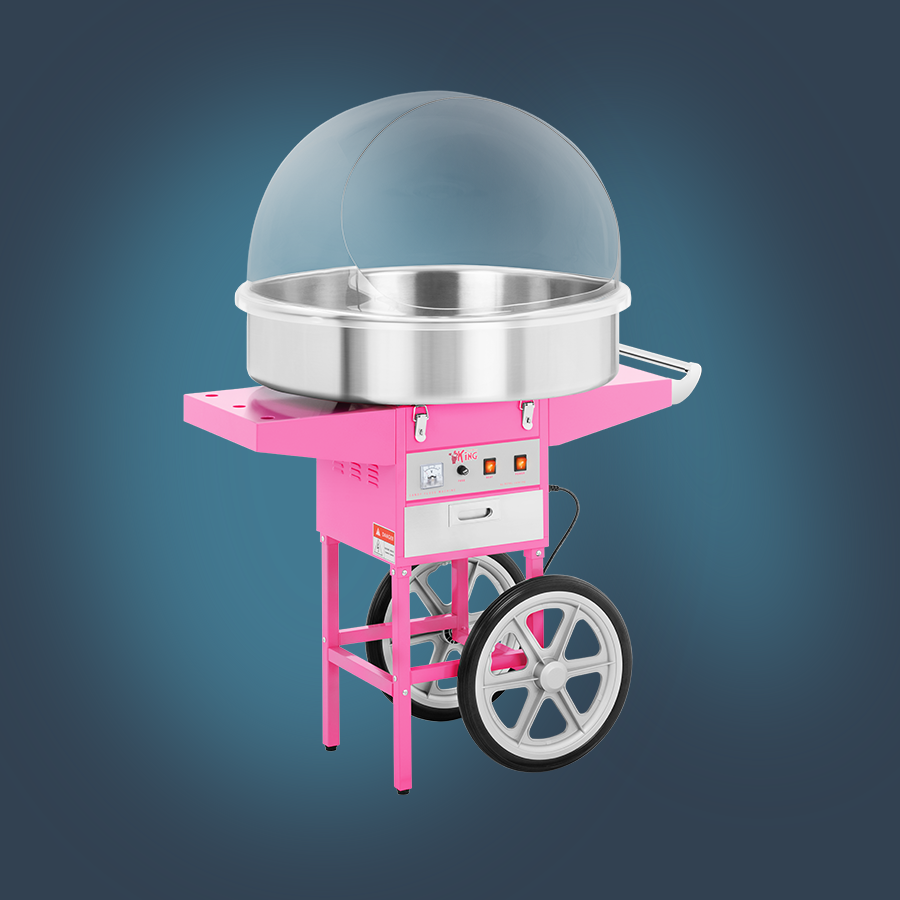 Powerful device with high output of 1,200 W
Efficiency: One portion of candy floss in just 30-60 seconds
Ideal for cinemas, festivals, fairs and spas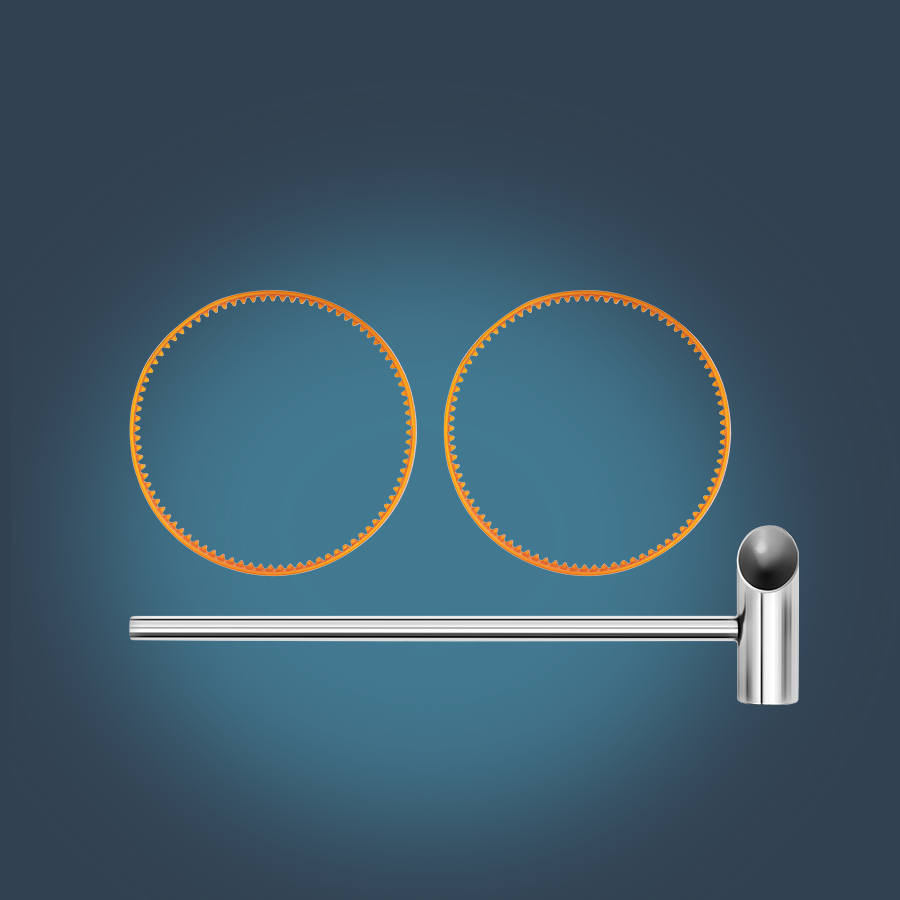 Includes measuring cup for sugar and 2 drive belts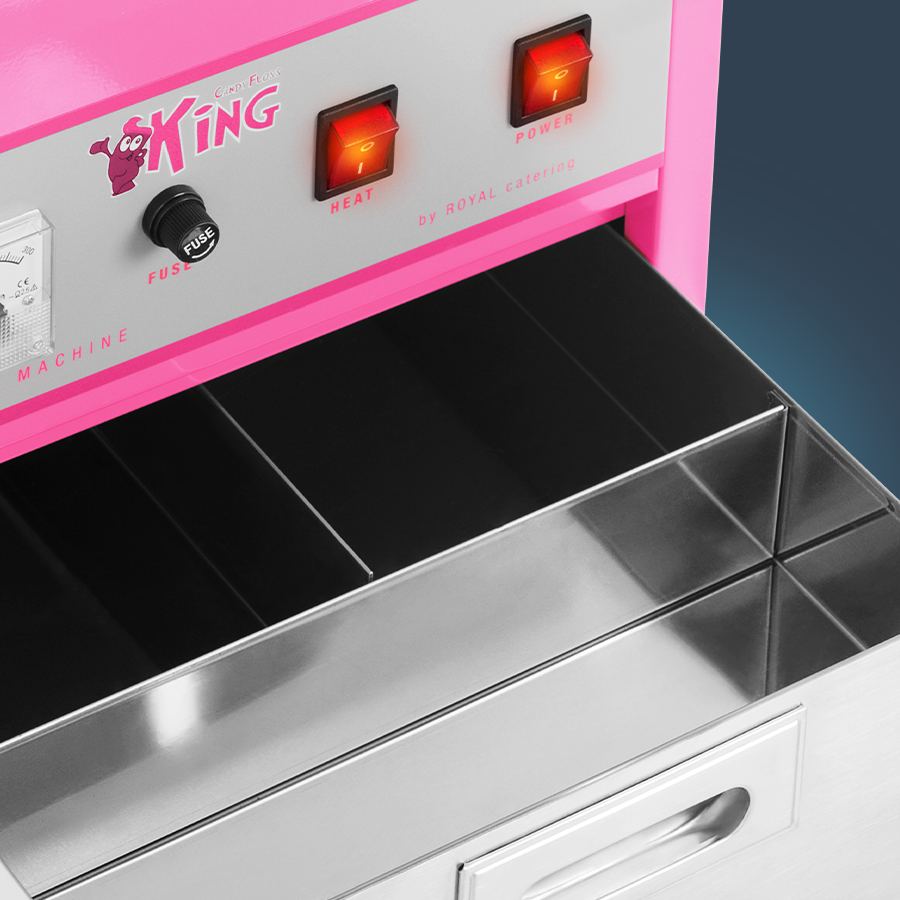 Practical drawer for accessories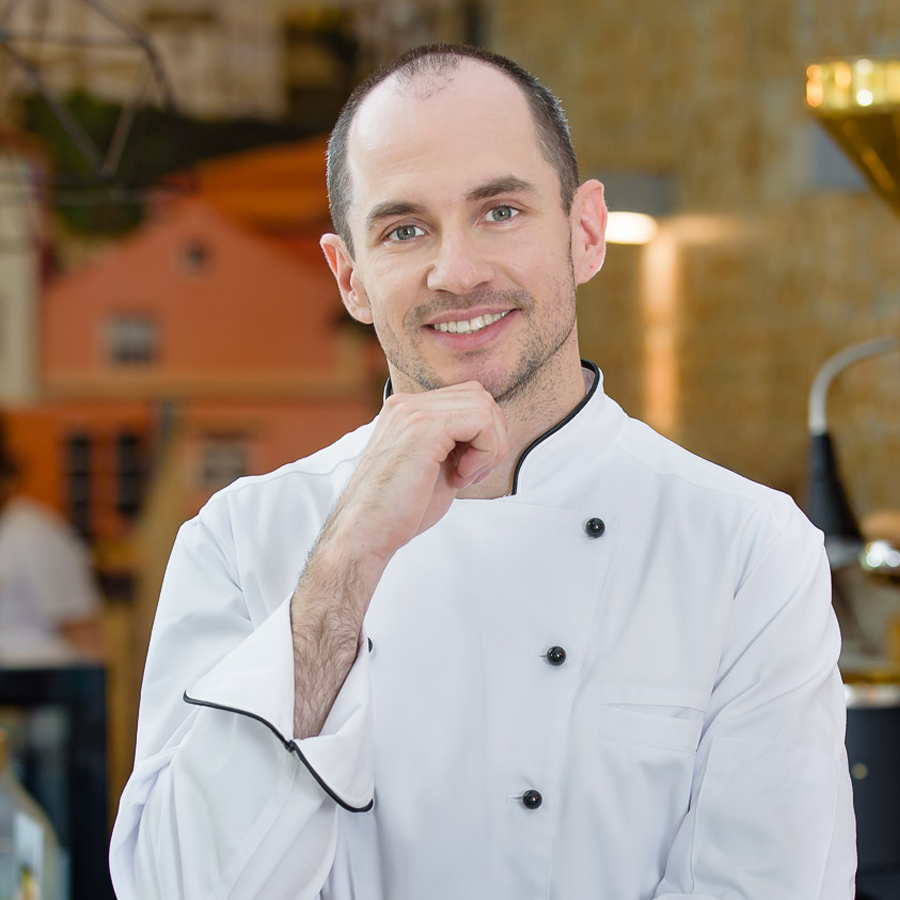 Tested by Artur Siwiec, head pastry chef of prestigious hotels and restaurants in Berlin and Warsaw. A professional with 20 years of career experience.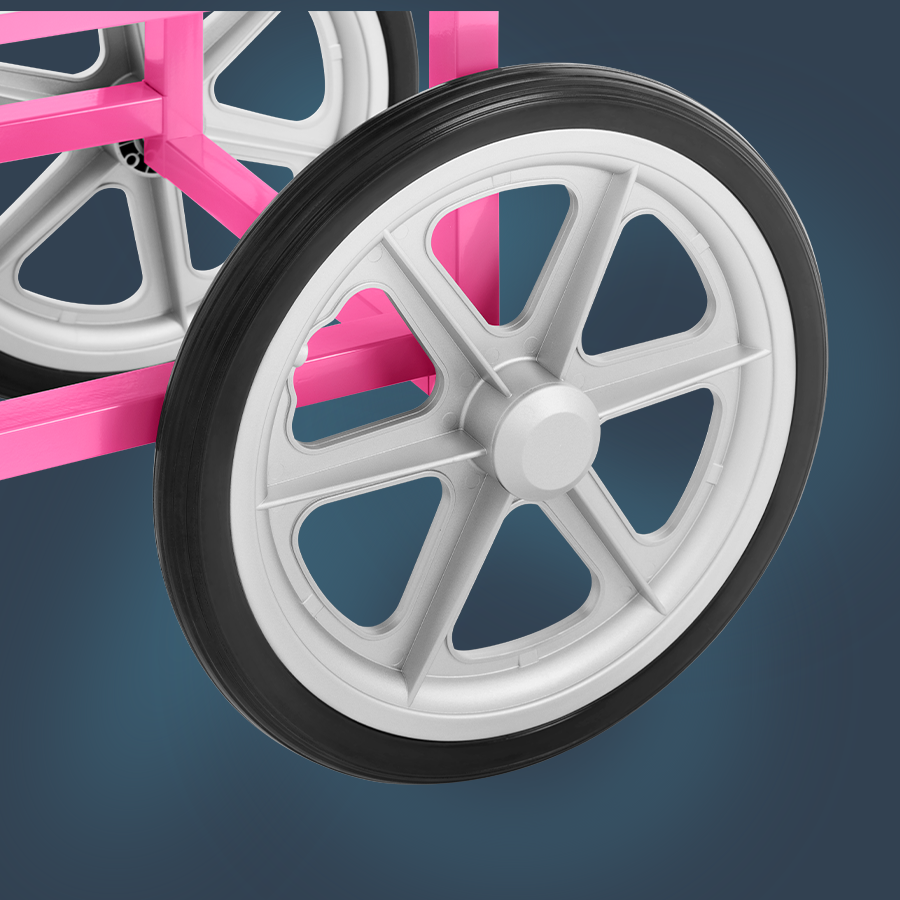 Large wheels improve manoeuverability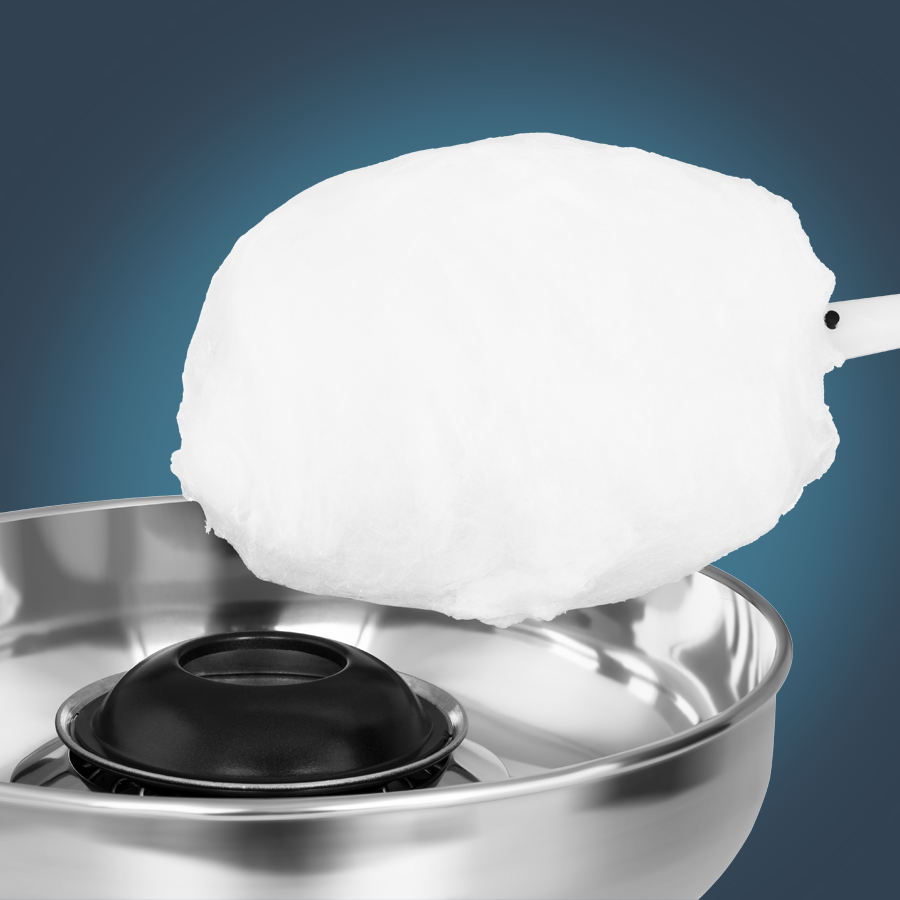 Wide 72-cm basin for making XXL cotton candy
Health-safe materials: BPA-free plastic and stainless steel
Occupational safety: Voltmeter and fuse
PRO TIP
You can use candy floss to decorate for your morning coffee or dessert.
This machine is suitable for loose sugar, which can also be mixed with food colouring.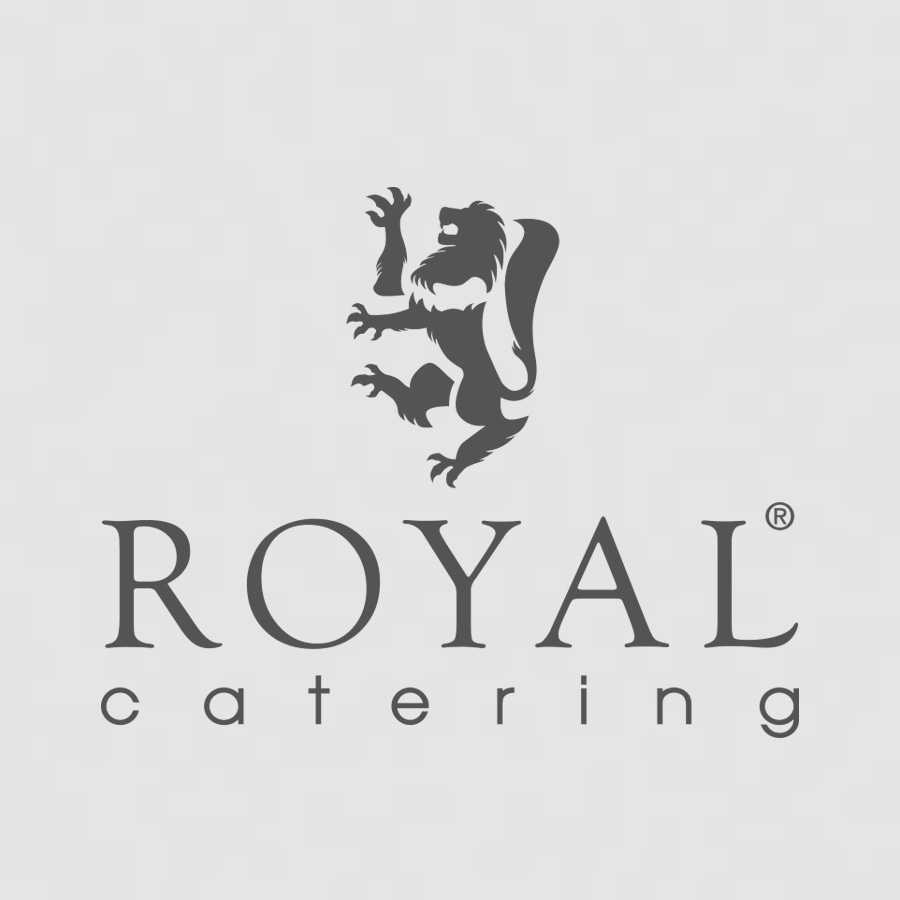 Intuitive 2-button operation
Candy design draws the attention of customers
Transparent sneeze guard protects cotton candy from dust, wind, etc.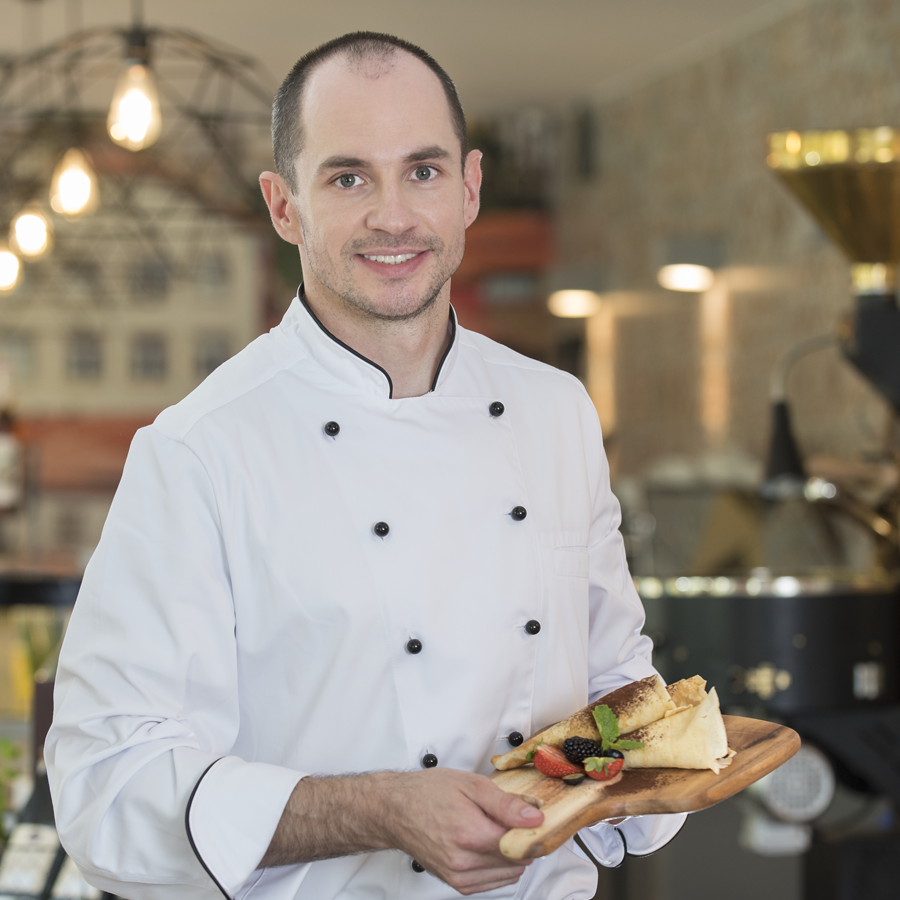 ---
Sort by...
---
Evaluations will be activated after verification.
Reviews from Amazon Customer (31 Jul 2019)
Reviews from Amazon Customer (31 Jul 2019)
Bravo
Super machine rien à dire et sav au top
Still not sure?
Our experts are ready to help!
Mon - Fri 09:30am - 04:30pm