Egg Boiler - 8 Eggs
Manufacturer: Royal Catering | Item number: EX10010729 | Model: RCEB-8T
Ready to ship today, Delivery time appr. 4-6 workdays**
Product Highlights
Boil up to 8 eggs at once
Power: 2.600 W
Material: stainless steel
8 colour-coded egg spoons
Incl. 4 egg holders
Hard or soft - Egg boiling made easy with the electric egg boiler by Royal Catering
Highlights
including 8 colour-coded egg spoons and 4 egg holders
reliable temperature adjustment between 30 and 110 °C, as well as overheating protection
high-quality stainless steel housing - easy to clean and durable at the same time
perfectly suitable for self-service buffets, since a sticker informs about the preparation of perfect eggs
powerful 2.600 W ensure an efficient operation
Egg Boiler - 8 Eggs
Do you want to offer your guests the perfect start into the day, thereby satisfying the taste of each individual customer? Then, freshly prepared breakfast eggs are a must. The professional electric egg boiler RCEB-8T from Royal Catering is the ideal solution for easily and conveniently cooking eggs in the catering industry, be it in hotel restaurants, bars or buffets. Not only can your customers boil the exact amount of eggs they desire, but they can also prepare them to suit their individual tastes.
Rated input Voltage / Frequency
230 V /50 Hz
Temperature range
30-110 ° C
Overheat protection
Yes, at 130 °C
Container dimensions
29.9 x 23.8 x 15 cm
Number of egg spoons
8 pcs.
Egg spoon diameter
4.5 cm
Number of egg holders
4 pcs.
Egg holder diameter
8.5 cm
Power cable length
130 cm
Dimensions (LxWxH)
22.5 x 37 x 29.5 cm
Shipping dimensions (LxWxH)
42 x 26 x 35 cm
Download PDF
Electric egg boiler RCEB-8T
8 egg spoons
4 egg holders
Operating instructions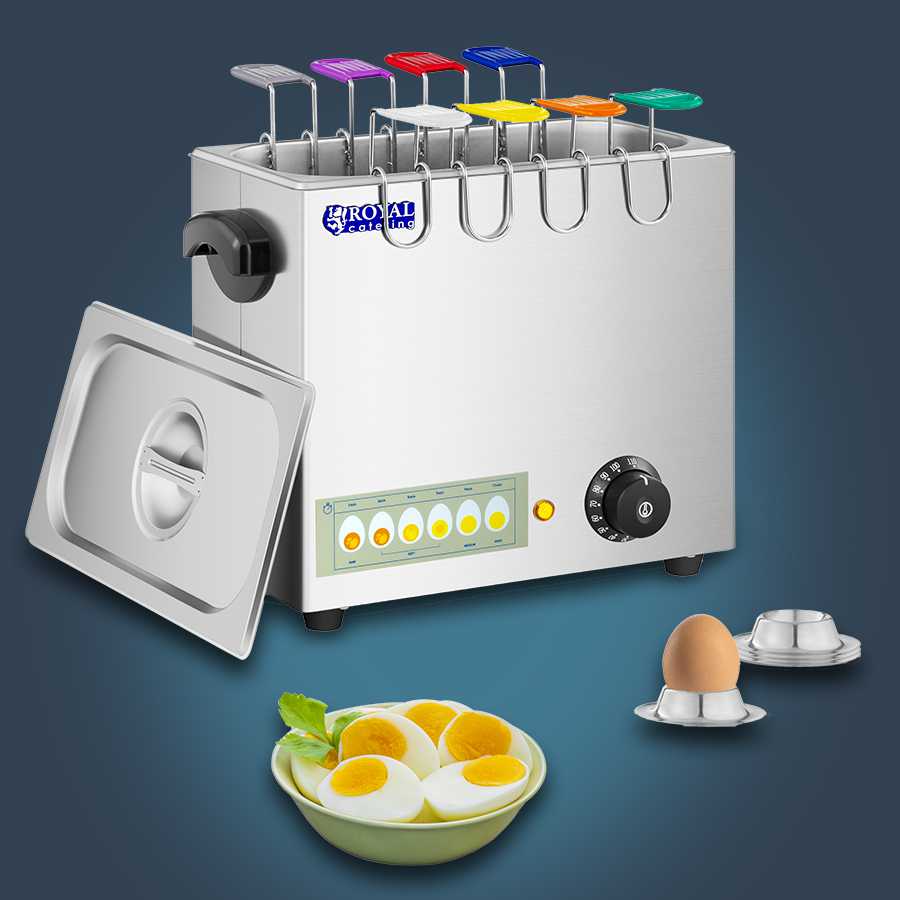 2,600 W of power has the water boiling in no time
Temperature range of 30-110 °C is perfect for boiling eggs
Well-equipped for self-service, including cover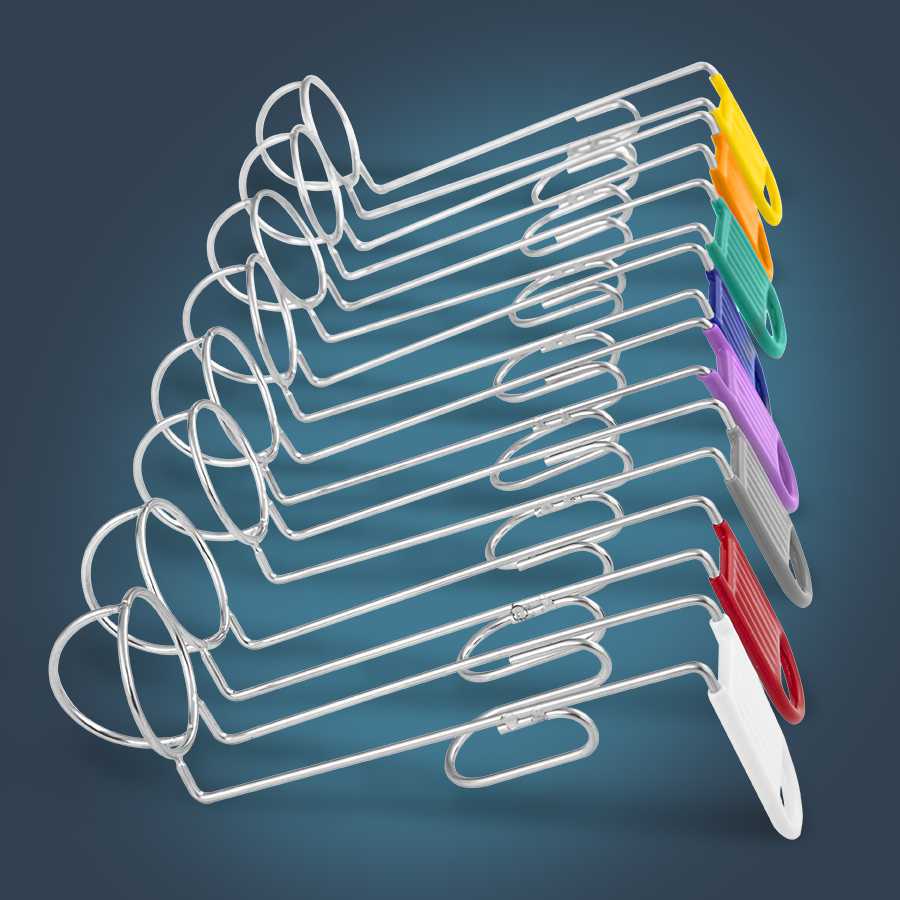 8 colorful egg spoons make removing eggs a breeze
Egg cups for convenient serving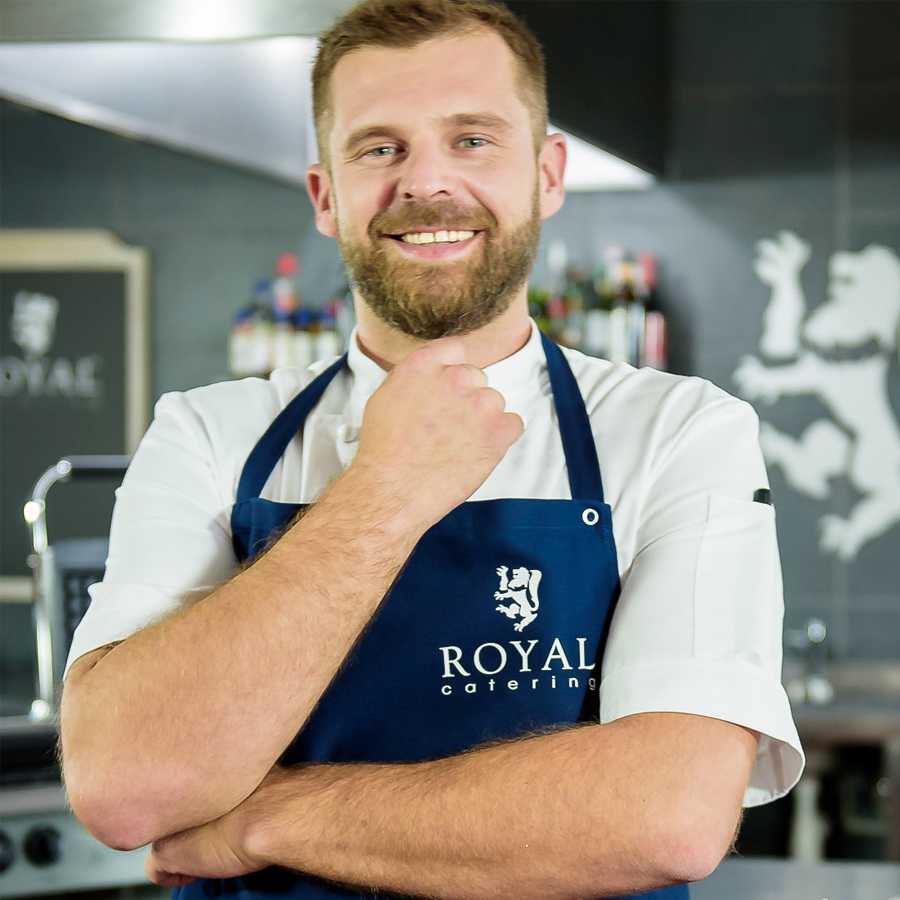 Tested by Michał Orłowski, head chef of prestigious restaurants in Sydney and Warsaw. An experienced and professional restaurateur, just like our customers.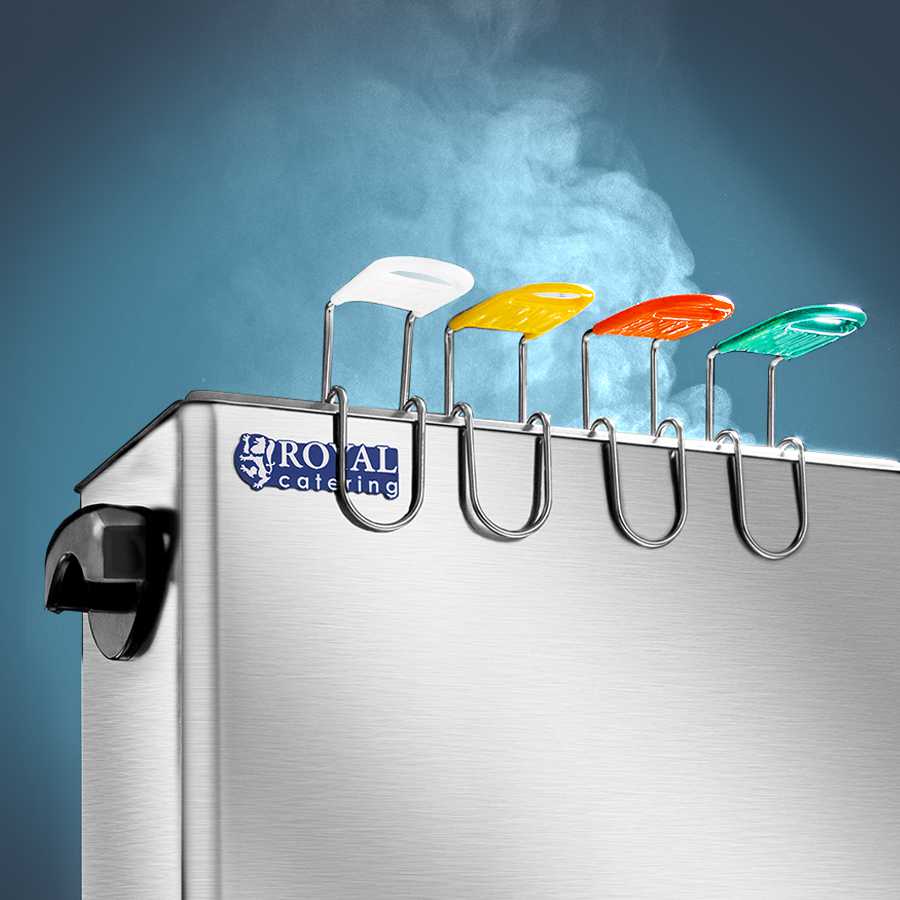 Hooks secure the egg spoons to the side of the container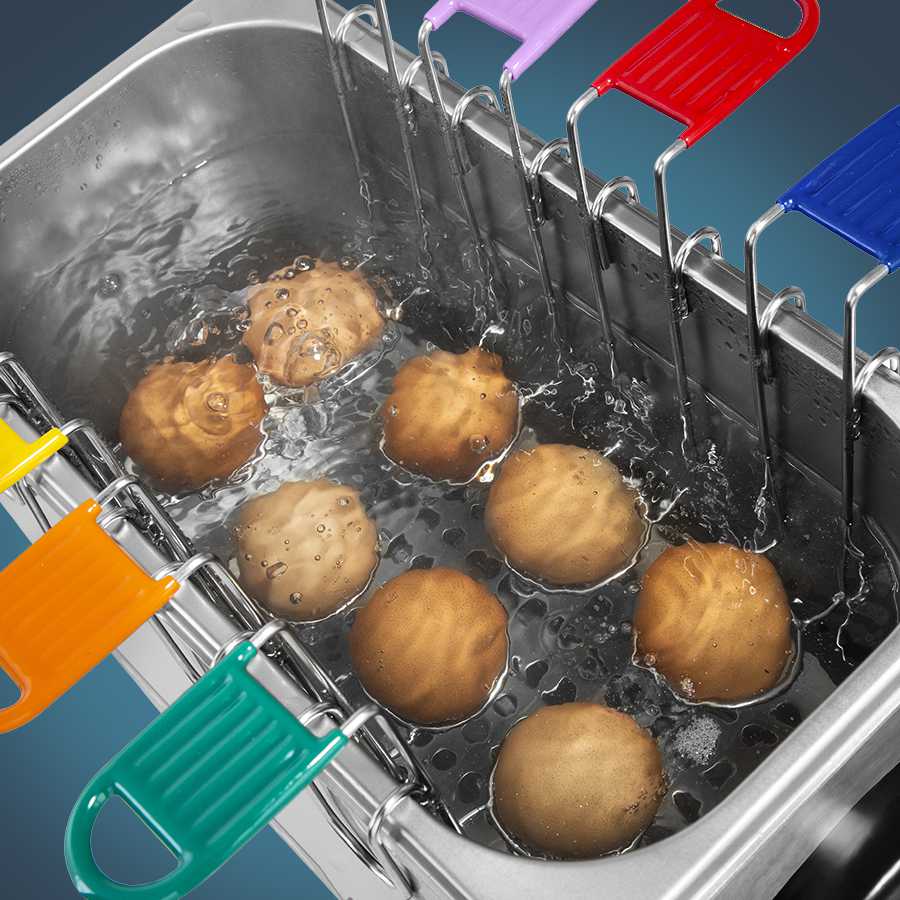 Smooth stainless steel is easy to clean
Moving parts are dishwasher-safe
Heat-resistant handles make the device easy to carry
PRO TIP
I always add salt to the water. This prevents the eggshells from breaking and makes them easier to peel.
I always check the freshness of my eggs before cooking by placing them in water. The fresh eggs sink.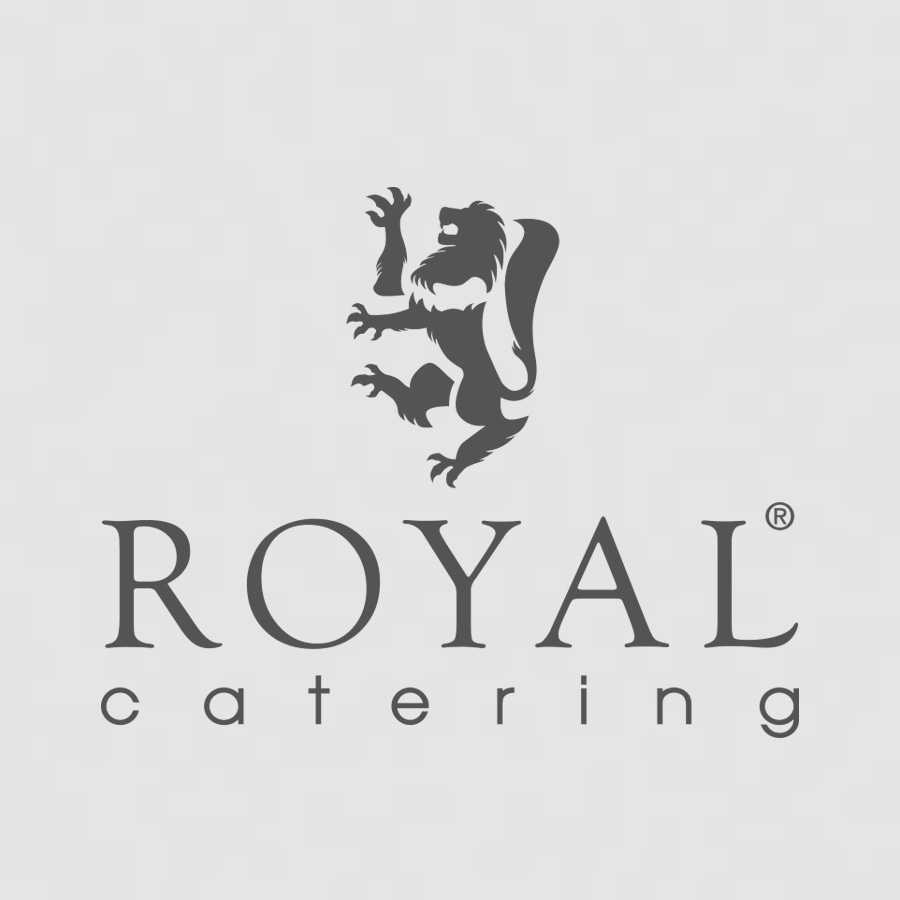 Large control knobs and label with cooking instructions make operation easy
Thermostat maintains the desired temperature
Automatic switch-off prevents overheating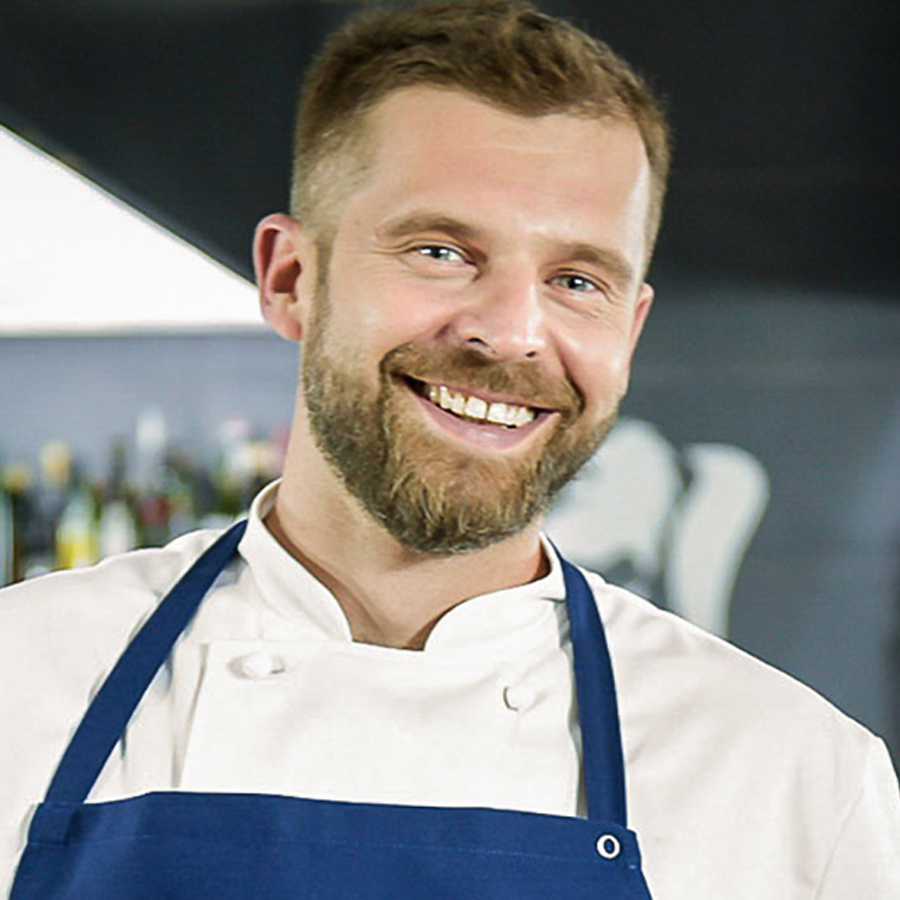 Review by Michał Orłowski, expondo expert (13.02.2019)
The perfect breakfast egg for every single guest
Cooking eggs might seem to be the simplest possible task in a kitchen. However, during a restaurant's peak times, even the simplest tasks can become a challenge. The water pot takes up valuable space on the stove – a painful sacrifice for a chef when the orders are coming in thick and fast. In this situation, the egg boiler is a godsend: You can place it wherever it will be most convenient. It's also ideal for breakfast buffets because it enables guests to prepare their own eggs to their liking. The colourful egg holders are a good solution in such situations, helping the guests to keep track of exactly which egg is theirs, while the chef can attend to his or her own work in the kitchen. An illustration on the front of the device showing the times for varying yolk hardness helps guests get the timing right. In general, I recommend this egg boiler for both buffets and restaurant kitchens.
What is the maximum capacity of this device?
This device has a capacity of 8 litres.
Can I clean the egg holders, egg spoons and the lid in the dishwasher?
Yes, all of these parts are made of dishwasher-friendly materials.
Is this device easy to clean?
Yes, its smooth surface facilitates cleaning and maintenance. The accessories are removable and can be placed in the dishwasher.
---
Sort by...
---
Evaluations will be activated after verification.
Reviews from Amazon Customer (9 Nov 2019)
Reviews from Amazon Customer (9 Nov 2019)
Sehr praktisch im Hoteleinsatz
Funktioniert sehr gut. Wir setzen das Gerät in einem kleinen Hotel ein und sind sehr zufriede
Reviews from Amazon Customer (29 May 2019)
Reviews from Amazon Customer (29 May 2019)
Migliore del suo genere!
Ottimo prodotto sia per i materiali di costruzione che per la praticità.Professionale, ottimo rapporto qualità prezzo, rivenditore affidabile.Consiglio l'acquisto.
Reviews from Amazon Customer (8 May 2019)
Reviews from Amazon Customer (8 May 2019)
Buona qualità e adatto ad un uso professionale.
L'oggetto è arrivato in tempo record. La qualità dei materiali è buona, l'attrezzo è solido e ben rifinito. Il libretto d'istruzioni in multilingua compreso l'italiano leggibile. Non serve montare nulla, è pronto e basta attaccare la spina. Per il momento funziona tutto. Considerato che è destinato ad un uso discretamente intensivo vedremo in futuro la durata dell'oggetto, comunque, considerando il prezzo equo pagato, ritengo allo stato attuale l'acquisto più che soddisfacente e il venditore corretto e puntuale.
Reviews from Amazon Customer (16 Jan 2019)
Reviews from Amazon Customer (16 Jan 2019)
super !!!
Produit identique à la commande je recommande !!!
This product
Boil up to 8 eggs at once

Power: 2.600 W

Material: stainless steel

8 colour-coded egg spoons

Incl. 4 egg holders
Ready to ship today, Delivery time appr. 4-6 workdays**
Egg Boiler - 8 Eggs
Instead of: £139.00
£125.00
Ready to ship today, Delivery time appr. 4-6 workdays**
Boil up to 8 eggs at once

Power: 2.600 W

Material: stainless steel

8 colour-coded egg spoons

Incl. 4 egg holders
2600W

6 Egg spoons in different colours

30-110°C

Protection against overheating

Stainless steel
Ready to ship today, Delivery time appr. 4-6 workdays**
Egg boiler - 6 eggs
Instead of: £119.00
£109.00
Ready to ship today, Delivery time appr. 4-6 workdays**
2600W

6 Egg spoons in different colours

30-110°C

Protection against overheating

Stainless steel