Chafing Dish - 1600 W - GN 1/1 container - 100 mm
Manufacturer: Royal Catering | Item number: EX10010148 | Model: RCCD-1/1-100-ES-E
Versatile – ideal for heating up various delicate foods thanks to five temperature levels
Powerful – 1,600 W power enables rapid heating to operating temperature
Spacious – stainless steel GN 1/1 containers with 13 L capacity provide plenty of space to serve dishes attractively
Easy to use – clearly visible light informs about the heating status of the appliance
Cost efficient – saves energy thanks to automatic thermostat
Electric chafing dish is ideal for buffets
The chafing dish RCCD-1/1-100-ES-E with its high power and a volume of 13 L ensures perfectly presented hot food. With a temperature range of 30 - 90 °C, it can easily keep dishes hot for long periods at parties, buffets, or at brunch. Whether in restaurants and hotels or in clinics and retirement homes – with this chafing dish from Royal Catering's catering supplies range, you get a high-quality warming container for serving your food.
The electric chafing dish has an output of 1,600 W and provides the perfect heat for a wide variety of dishes thanks to temperatures of 30 - 90 °C. The water bath reliably and gently transfers the heat to the food without burning it. This enables you to keep even delicate dishes hot for long periods of time without any problems. The heating element is also securely installed so that limescale cannot harm it. 
The thermostat has five levels, with maximum appliance output at level 5. The indicator light lights up when the device begins the heating process. Once the buffet dish reaches the desired temperature, the device stops heating and the indicator light turns off. If the water bath cools down, the chafing dish turns back on automatically until it reaches the desired temperature again. This not only save you having to monitor the temperature, but also saves energy costs.
The GN container for the chafing dish is removable to make filling it with food easier. In addition, this makes the insert easy to clean in the dishwasher.. The GN 1/1 container is 100 mm deep and has a capacity of 13 L, making the electric bain marie the ideal accessory even for large events. In addition to the included insert, the chafing dish can also be used with multiple others – for example, two GN 1/2 containers of the same depth – so that you can serve different dishes separately.
The housing and GN container of the chafing dish are made of high quality stainless steel which is easy to clean and robust, as well as being ideally suited for working with food. The material is resistant to corrosion and mechanical damage such as scratches. The container is also easy to clean, making it perfect for working hygienically.
Housing Material
Hardened Plastic
GN Container
1/1 D100 Stainless Steel
Temperature Range
30 - 90 °C
Measurements (LxWxH)
62.00 x 35.00 x 30.00 cm
Shipping Measurements (LxWxH)
64.00 x 41.00 x 29.00 cm
Download PDF
Download PDF
Chafing Dish RCCD-1/1-100-ES-E

GN 1/1 container (depth: 100 mm)

Lid

Instruction manual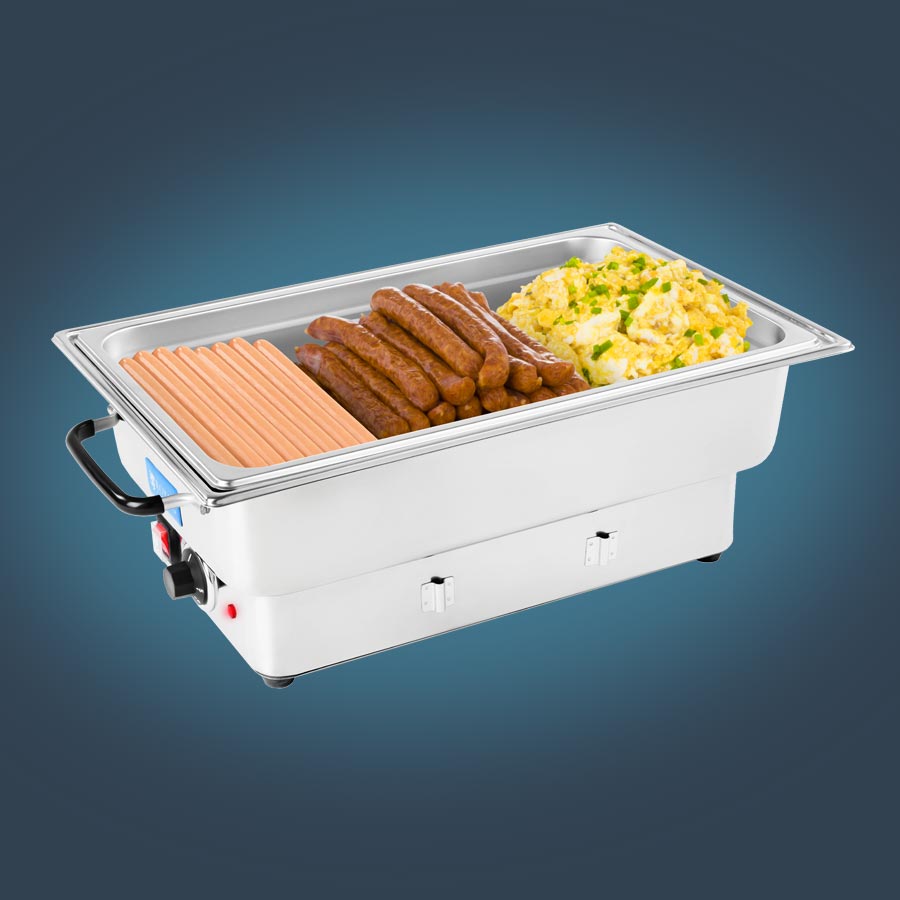 Powerful 1600 W quickly heats the water
Ideal for many dishes: Sausages, scrambled eggs, soups
Great for self-serve buffets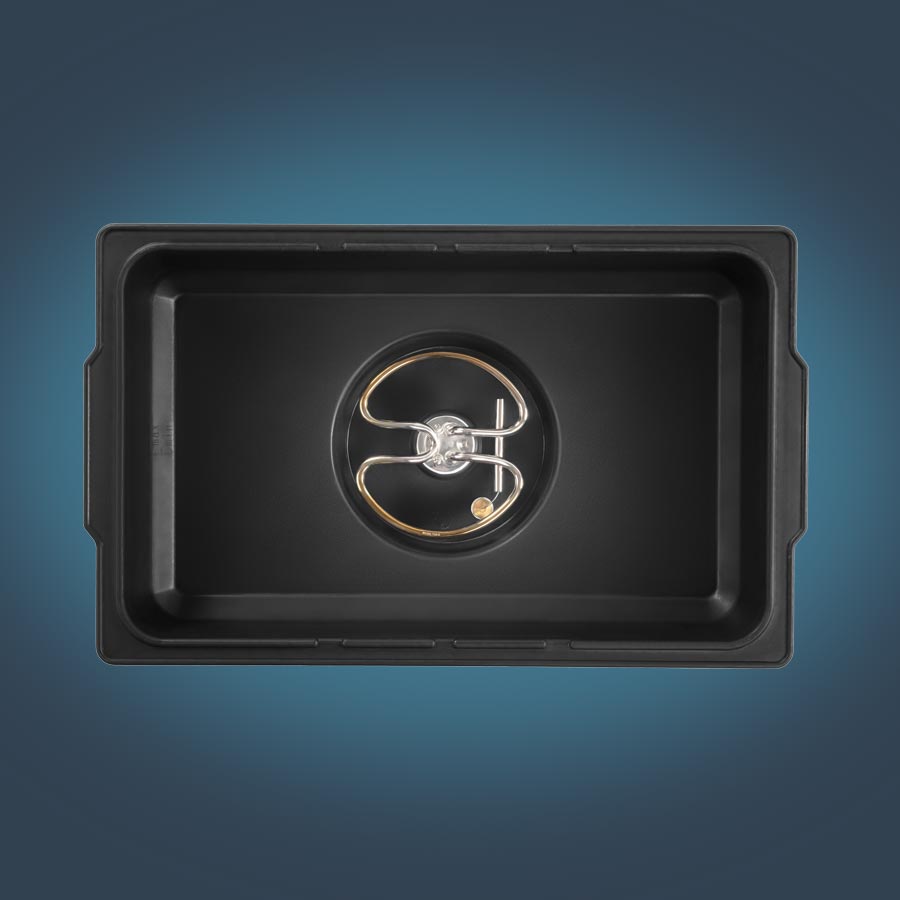 Water basin made of temperature-resistant plastic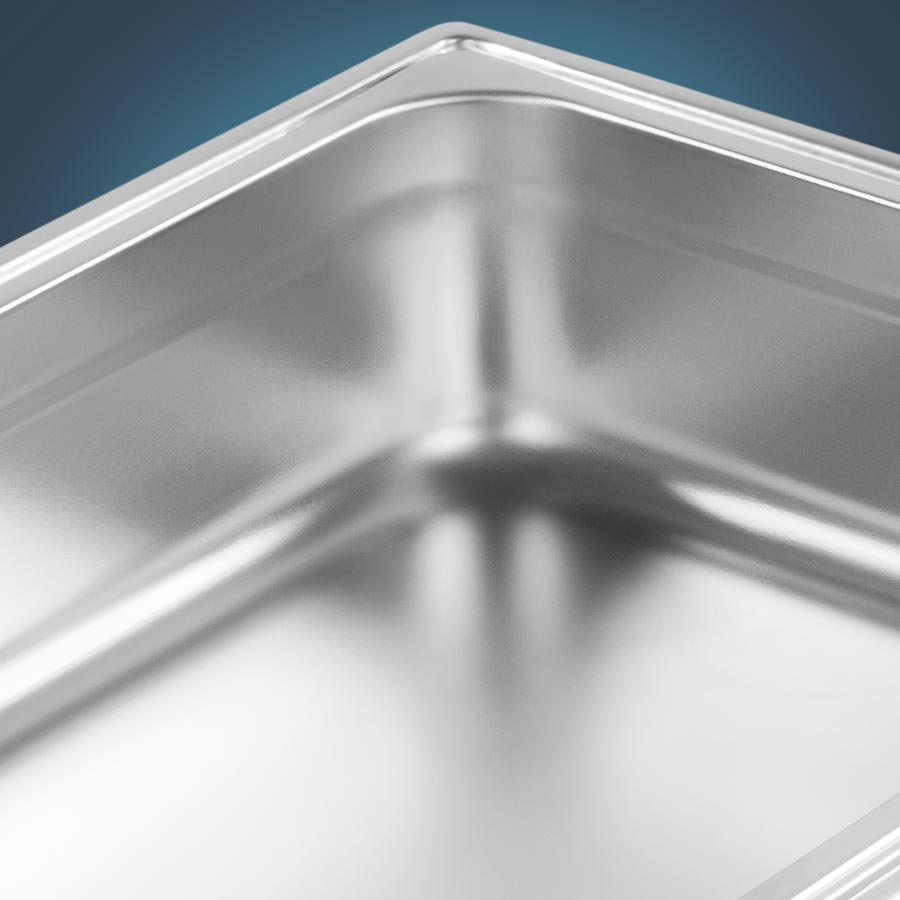 GN pan can be easily removed for washing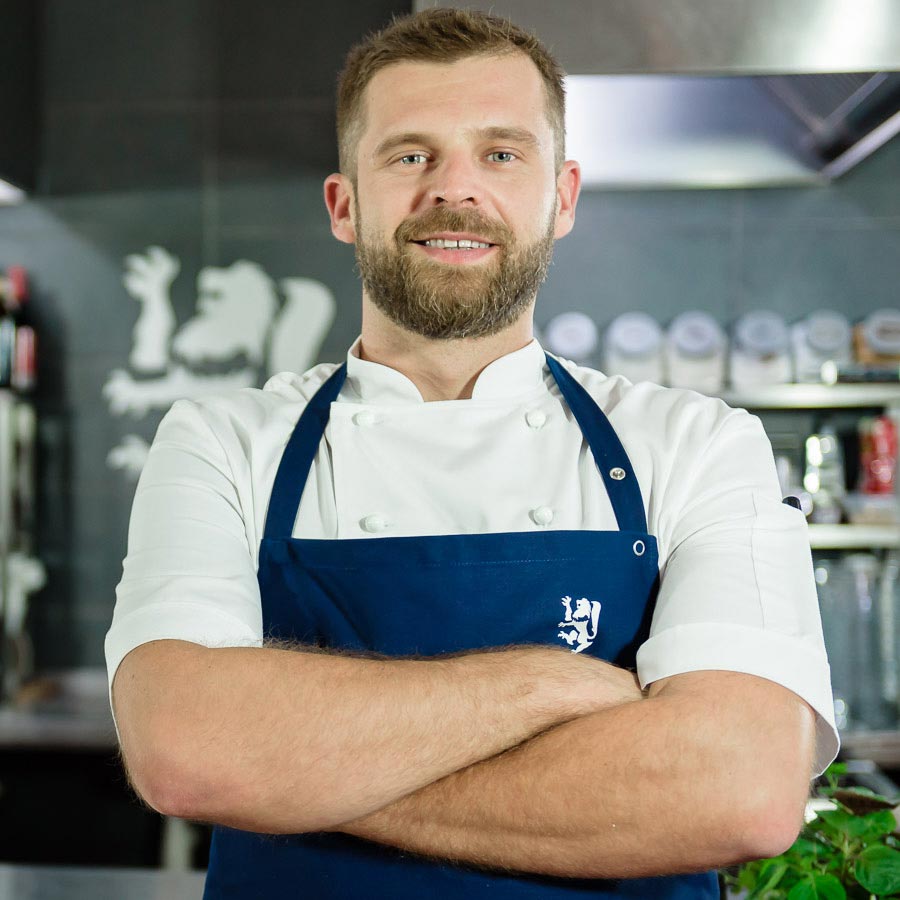 Tested by Michał Orłowski, head chef of prestigious restaurants in Sydney and Warsaw. An experienced and professional restaurateur, just like our customers.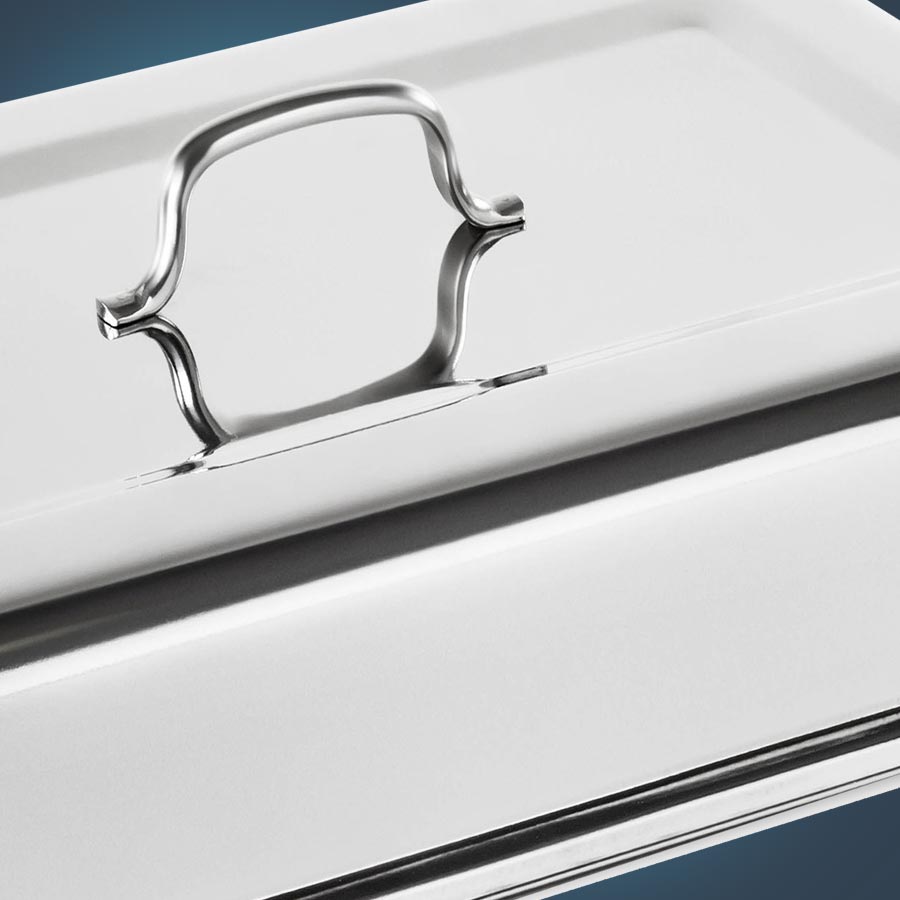 Airtight cover (included in delivery) keeps the food warm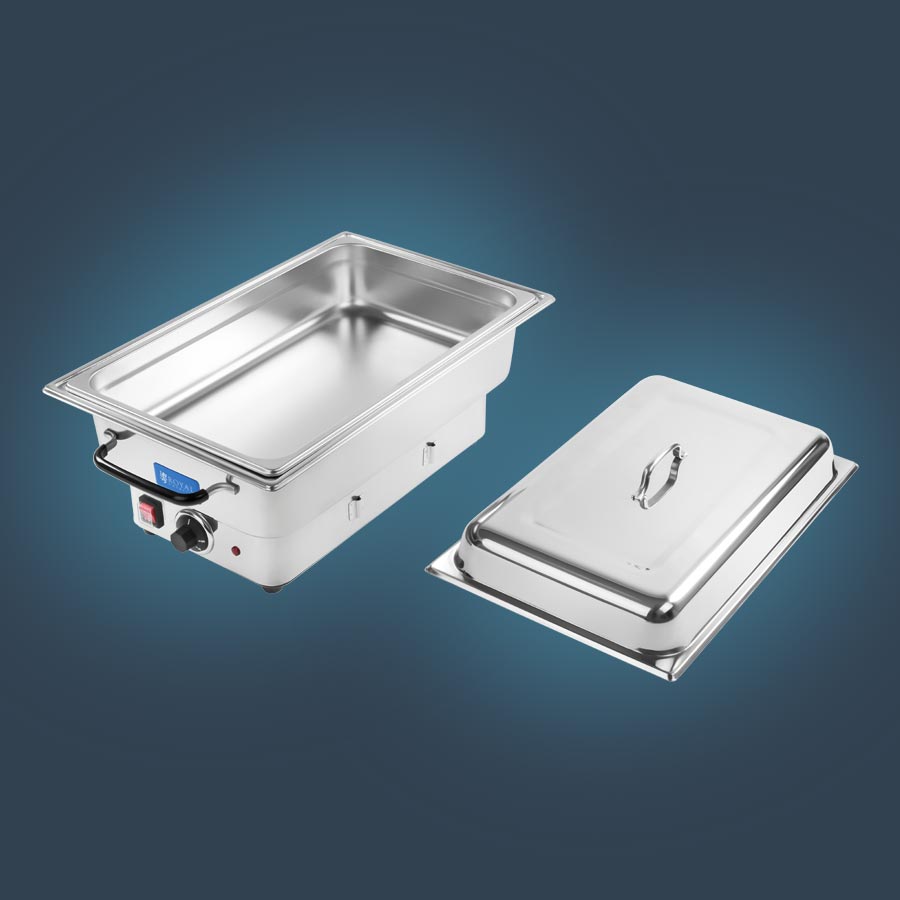 Water bath prevents food from burning
Easy to use thanks to dial and ON/OFF button
Modern and elegant design
PRO TIP
I keep hot foods in the chafing dish so they can be quickly served to guests and I don't have to worry about them burning in the meantime.
It's important to remember that chafing dishes cannot be used for cooking, but only for keeping food hot. I always cook food fully before placing it in the chafing dish.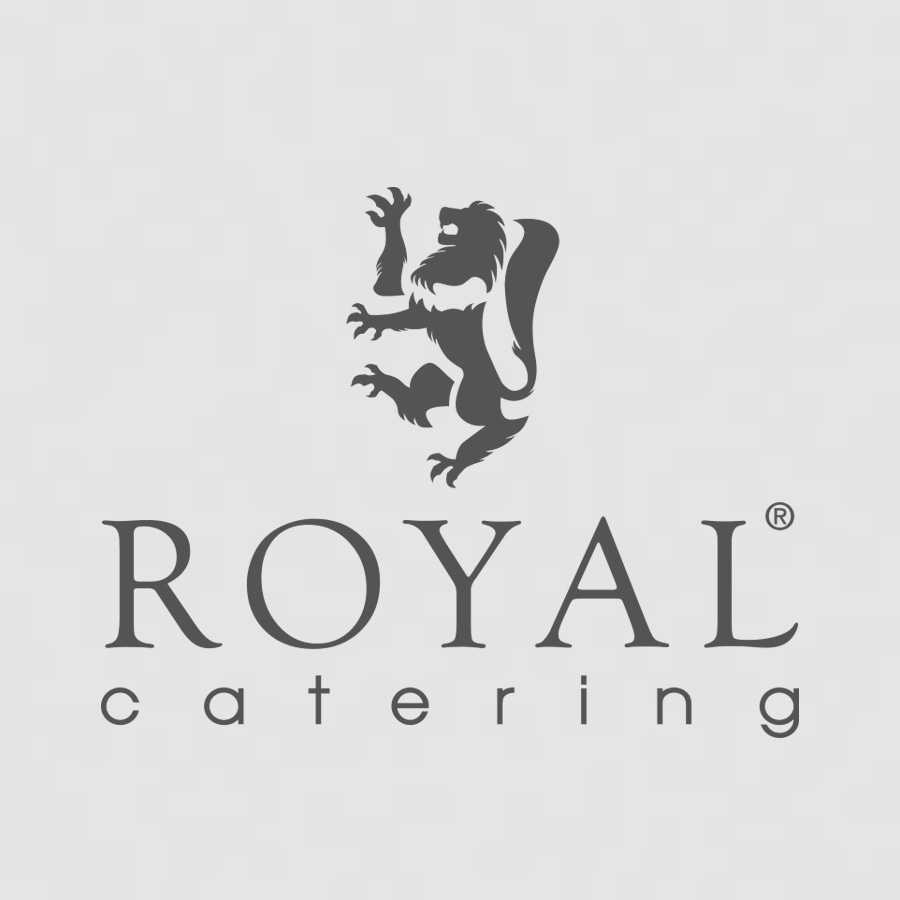 With large GN 1/1 container with 13.3 L capacity
Automatic thermostat maintains the temperature in a range between 30 - 90 °C
Food-safe and durable stainless steel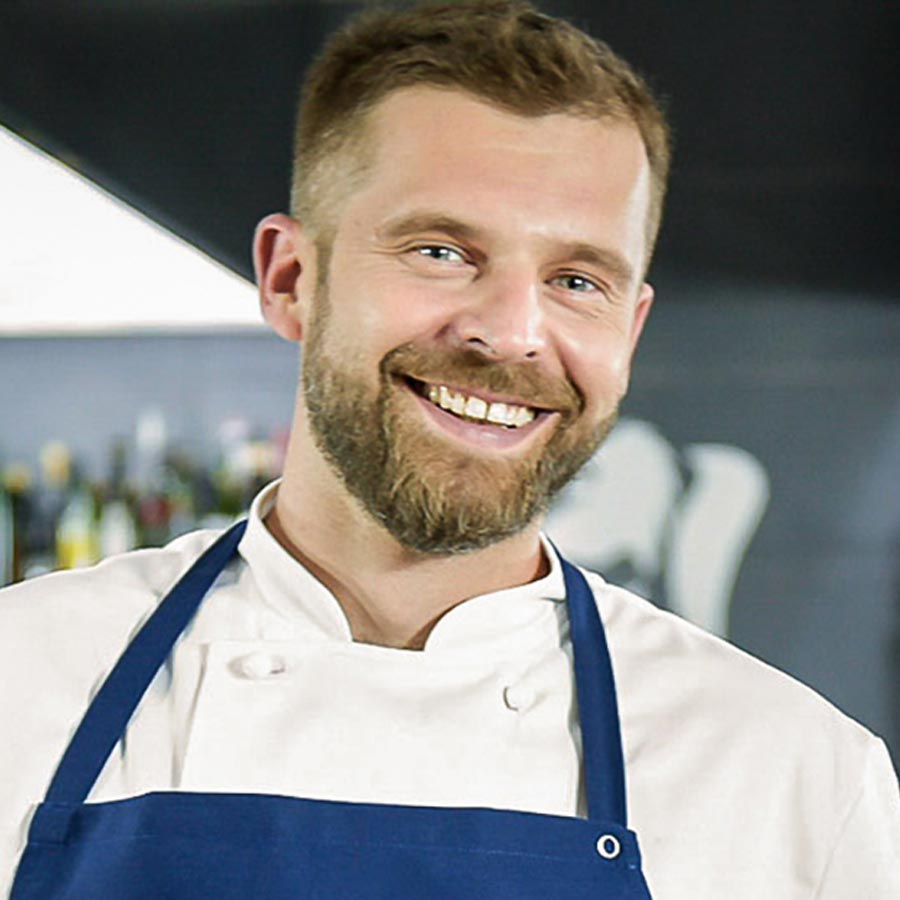 I work with professional products every day. For this video, I made sure to test the device thoroughly. You can take a close look at how this product works and then decide which model is best for your business. I hope my video and tips will help to make your business even more successful.
Head chef of prestigious restaurants in Sydney and Warsaw. An experienced and professional restaurateur
Can I wash the GN container in the dishwasher?
Yes, the GN container can be washed in the dishwasher without problems.
What material is used to make this container safe and long-lasting?
The GN container is made of stainless steel. This material is neutral in contact with foodstuffs and is effectively protected against corrosion, making it highly robust, resilient and durable.
What is the ideal shape for a chafing dish?
For main dishes, the universal rectangular shape, like this model, is best.
---
Sort by...
---
Leave a review (5 stars is highest, 1 is lowest)
★
★
★
★
★
Click on the link sent to your e-mail address and confirm your opinion! It will be published after verification.
Reviews from Amazon Customer (24 Sep 2017)
Reviews from Amazon Customer (24 Sep 2017)
Tolles Gerät
War ein voller Erfolg bei der Grillfeier.Erstens,jede Menge Platz für das Gegrillte und ganz wichtig hält top warm und keine trockenen Kotletts mehr.Jederzeit wieder,kann den Kauf mehr als empfehlen.
Still not sure?
Our experts are ready to help!
Mon - Fri 09:00am - 04:00pm