Serving Trolley - 3 shelves - up to 480 kg
Item number:

EX10010056

Model:

RCSW 3

In the product range since:

2008
Ready to ship today, Delivery time appr. 4-6 workdays**
Your benefits at a glance
Serving Trolley - 3 shelves - up to 480 kg
Highlights
Load capacity of 480 kg - three shelves for more storage space to avoid unnecessary trips
High quality, quiet low-friction wheels absorb vibrations
Anti-vibration rubber mat under the shelves
Sturdy stainless-steel construction - makes cleaning easy
Casters offer high mobility and, thanks to the 4 parking brakes, secure positioning
Stainless Steel Serving Trolley - 3 Shelves – up to 500 kg
The RCSW 3 serving trolley with three sturdy shelves from Royal Catering is particularly suitable for use in canteens, large-scale catering establishments, restaurants and public institutions, as well as in the private sector. With it, serving meals or drinks, or clearing tables and taking the dishes to the kitchen becomes effortless. This stainless steel trolley is remarkably resilient and easy to clean.
Highly manoeuvrable and stable - the serving trolley RCSW 3 from Royal Catering, for all your food-service needs
This kitchen trolley is made of high-quality stainless steel and guarantees not only high resilience against physical and chemical impacts, but the robust material also maintains a long-lasting clear and shiny surface. The smooth and fine-pored surface also ensures long-lasting hygiene. Thanks to the high quality, our trolleys are remarkably durable and reliable.
The three shelves offer plenty of space for both an eye-catching presentation of foods and beverages for a large number of guests, as well as for clearing dishes away. The shelves are easy to access from all four sides. Each corner is fitted with high-quality stainless steel brackets, so that the entire construction is very stable. In addition, the raised edges prevent dishes from sliding off the cart.
A distance of 28 cm between the shelves give you enough space for pots and other large objects; each shelf can be loaded with up to 166 kilograms. Thanks to the high load capacity and the large shelves, this kitchen trolley reduces unnecessary trips to and from the kitchen, simplifying operations in your business.
The shelves' special anti-shock design conveniently absorb vibrations and trolley noises thanks to the anti-vibration rubber mats mounted beneath the shelves. The high-quality wheels enable the trolley to be used on any type of floor, be it tile, hardwood or parquet, guaranteeing comfortable, safe and quiet work.
The serving trolley has four large low-friction wheels with four lever brakes. The PVC wheels are coated with thermoplastic rubber which allows the trolley to move quietly, even with a full load. The wheels also rotate 360 degrees to enable you to effortlessly move the trolley even through limited spaces. With the four protective caps, damage to walls or table legs are a thing of the past.
The frame's square tube profile ensures optimum grip on the handles while pushing, allowing you to effortlessly manoeuvre the trolley through narrow passages. Even assembling it is child's play thanks to the trolley's practical design. The necessary assembly materials are included in delivery. Choose the trolley RCSW 3 from Royal catering today!
Trolley material
Stainless steel
Load-bearing capacity (total)
480 kg
Load capacity per shelf
166 kg
External dimensions, shelf
90 x 50 cm
Internal dimensions, shelf
83.5 x 43 cm
Pipe dimensions
2.5 x 2.5 cm
Dimensions (LxWxH)
100 x 56 x 97.5 cm
Shipping dimensions (LxWxH)
92 x 53 x 16 cm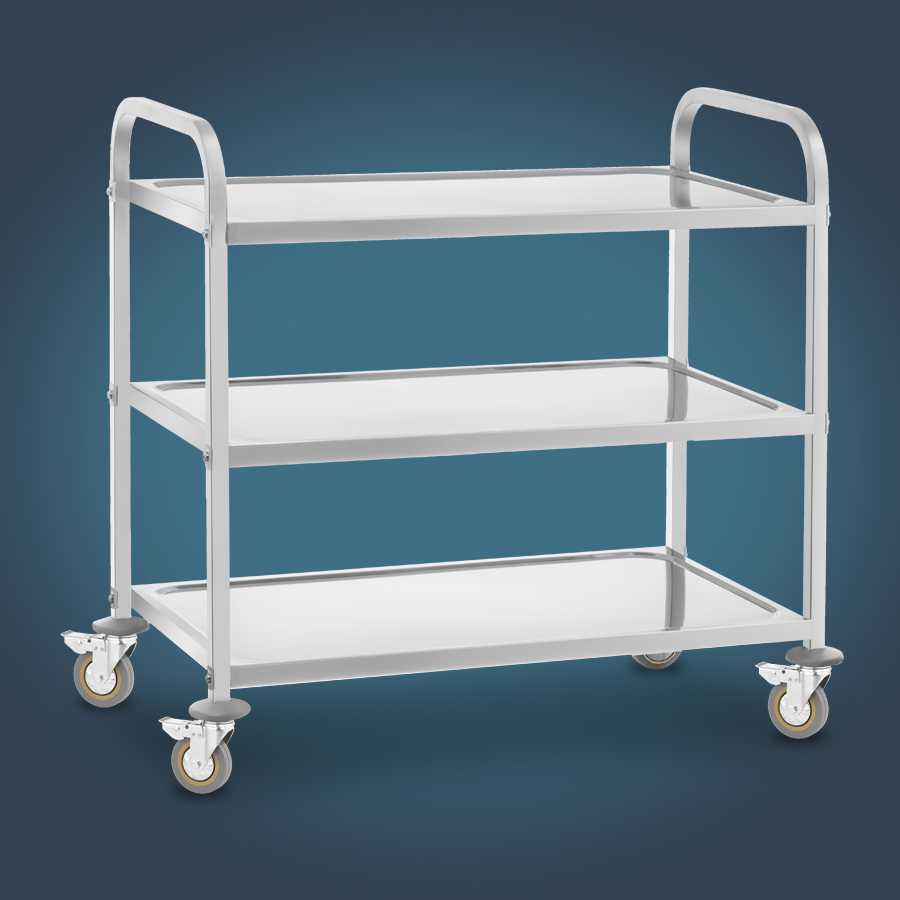 Extremely high carrying capacity of 480 kg
3 spacious shelves, perfect for dishes
Perfectly suited for restaurants, hotels, inns, etc.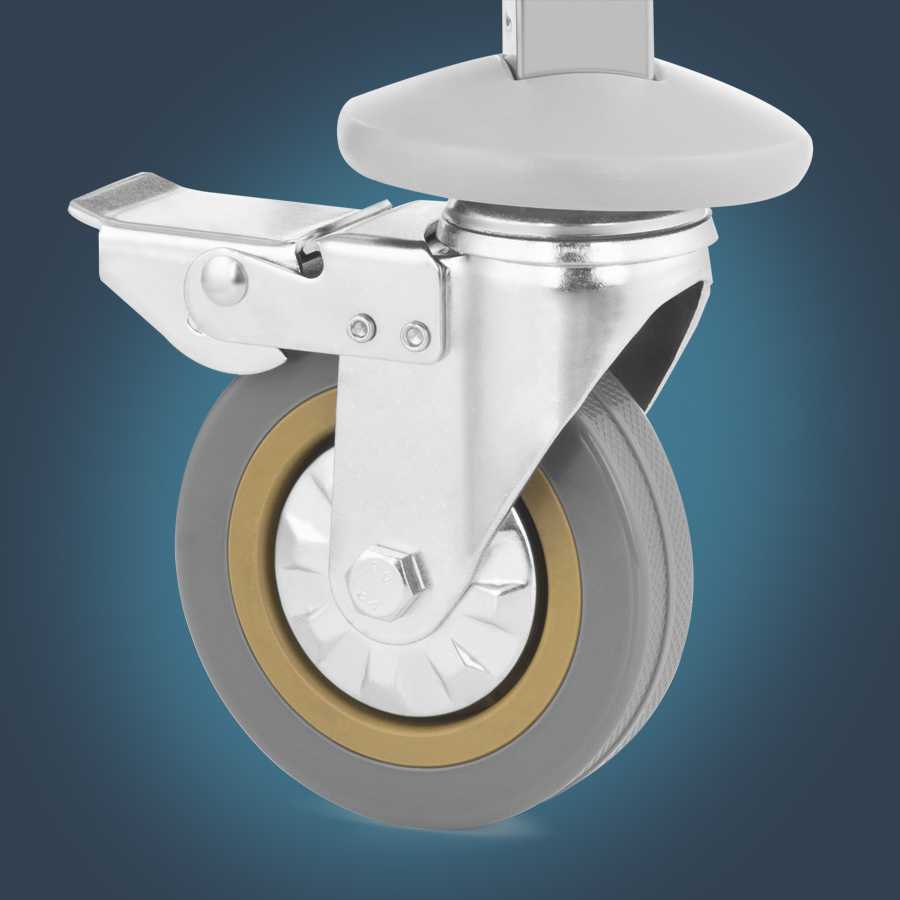 Low-friction wheels are equipped with practical brakes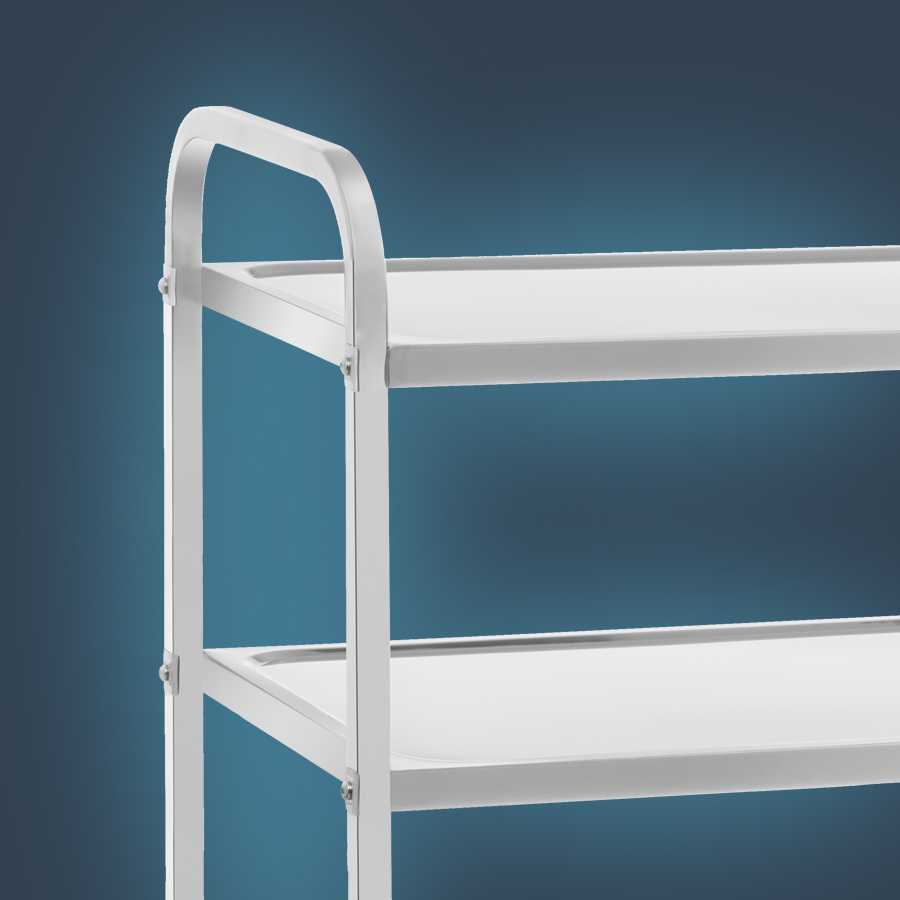 Easy to manoeuvre thanks to convenient handle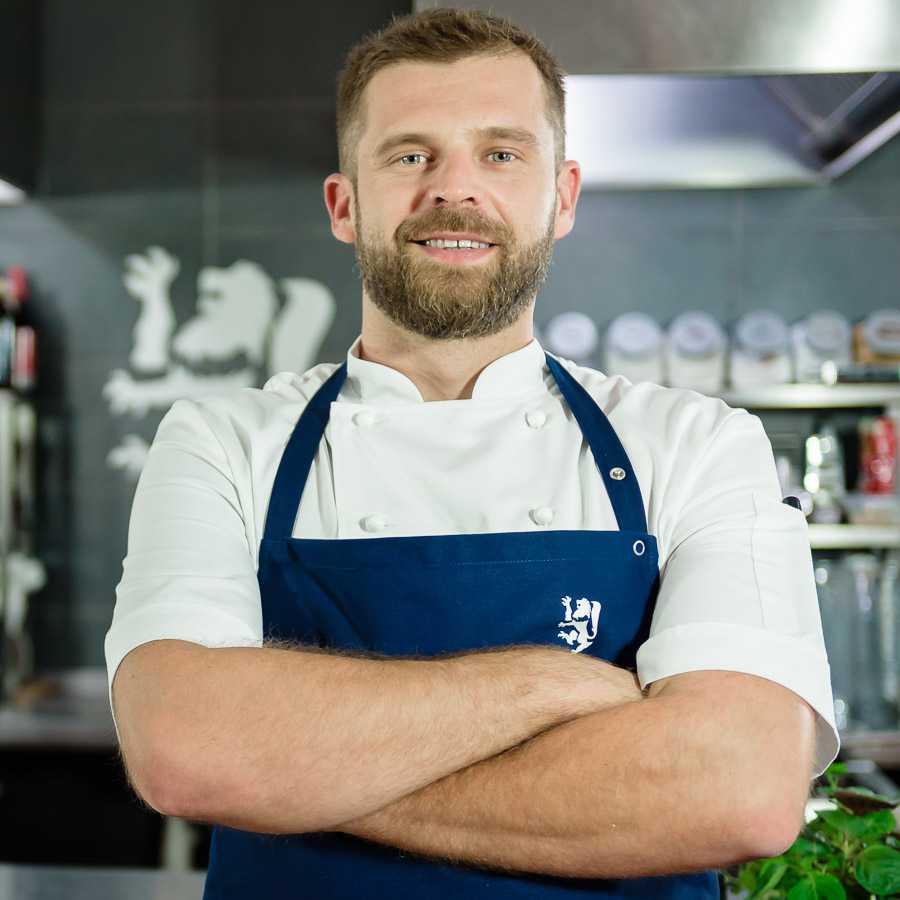 Tested by Michał Orłowski, head chef of prestigious restaurants in Sydney and Warsaw. An experienced and professional restaurateur, just like our customers.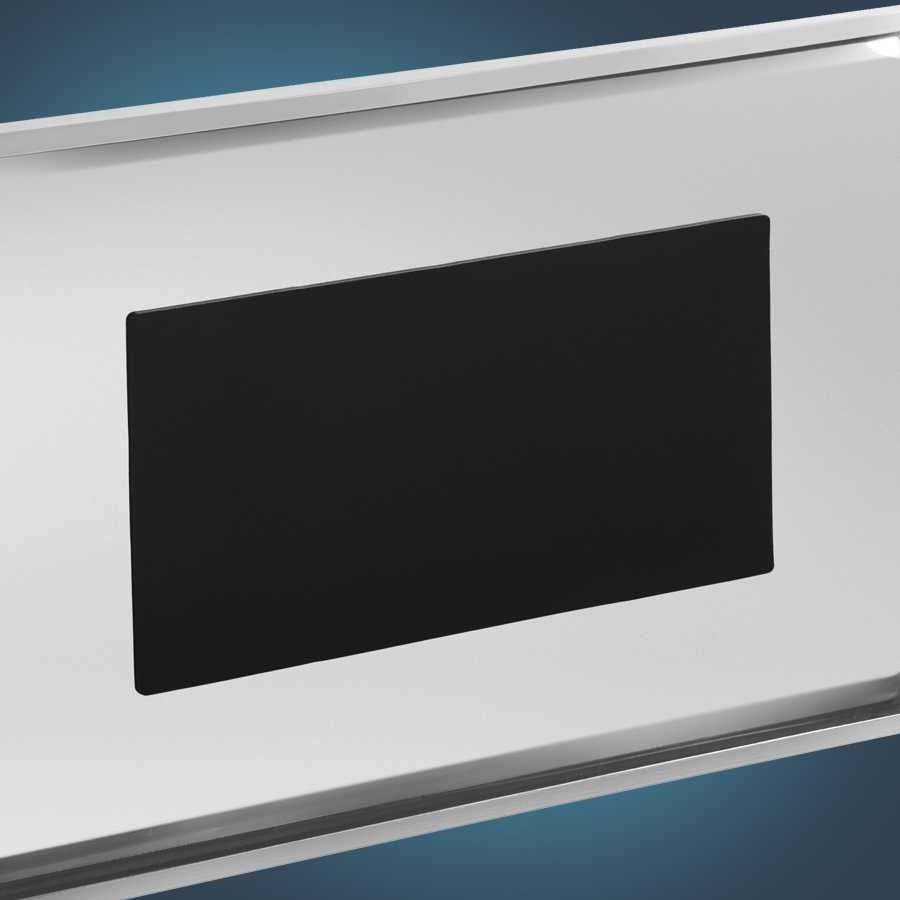 Rubber anti-vibration mats absorb vibrations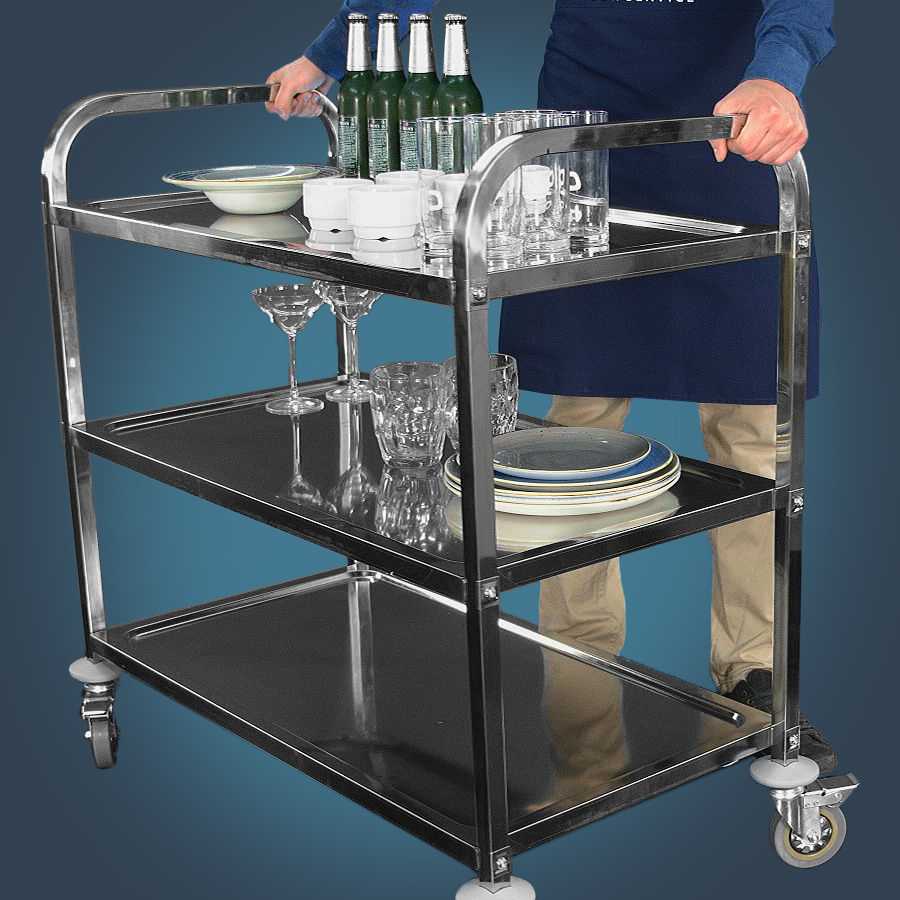 Rubber wheels won't scratch floors
Raised edges prevent dishes from falling off the shelves during transport
Convenient and fast meal service
PRO TIP
For better stability, I always place the heaviest objects on the lowest shelf.
A cook needs to take care of his or her back, so I use a serving trolley for transporting all kinds of foods and dishes. It's faster and better for me!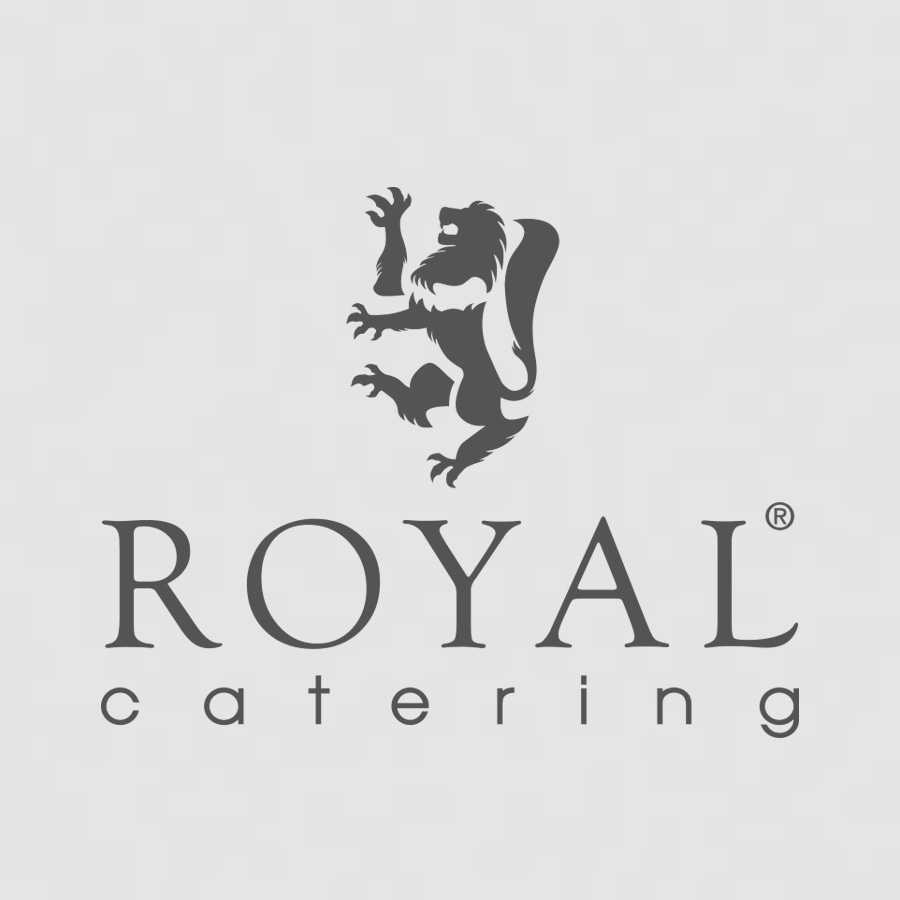 Stainless steel keeps its shine for years
Smooth surfaces are easy to clean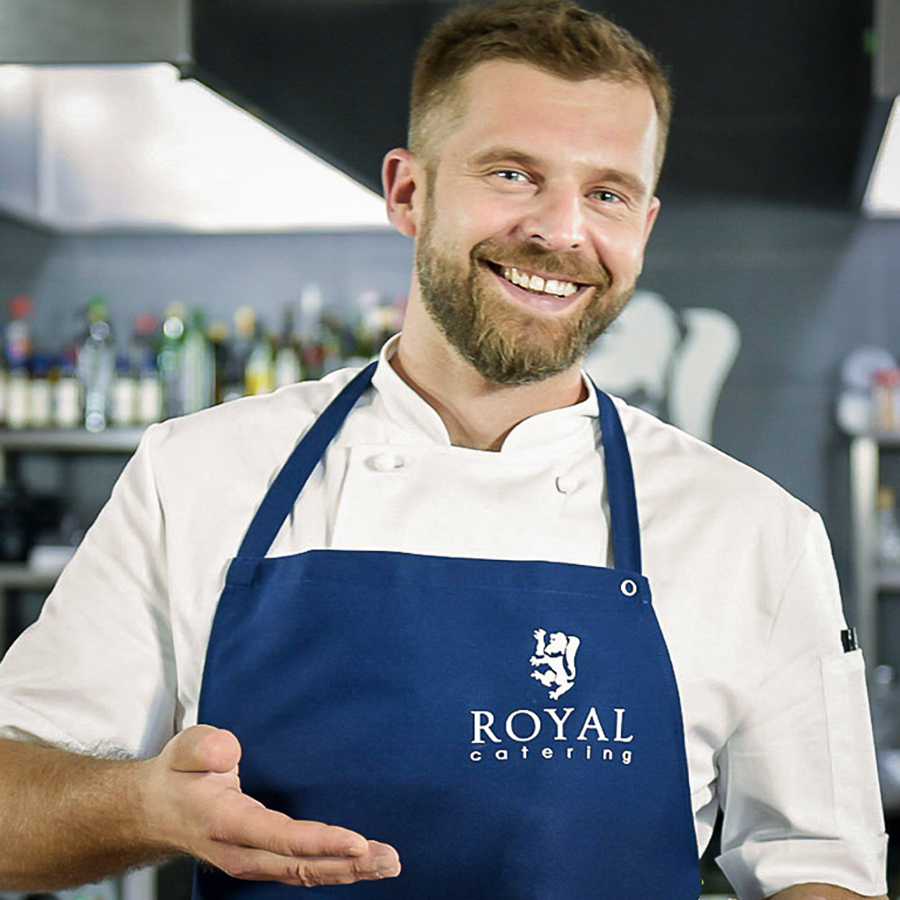 I work with professional products every day. For this video, I made sure to test the device thoroughly. You can take a close look at how this product works and then decide which model is best for your business. I hope my video and tips will help to make your business even more successful.
Head chef of prestigious restaurants in Sydney and Warsaw. An experienced and professional restaurateur
Review by Michał Orłowski, expondo expert (02.08.2018)
A good chef needs great equipment
Every restaurant, hotel or other food service business deals with huge amounts of dishes each day. Whether stacks of plates or pot lids and buckets of dirty cutlery, it all has to be frequently transported from one room to another. That is why a waiter's trolley is indispensable in any facility of this kind. With it, this work can be carried out quickly, efficiently and, above all, properly. I often see the floor staff trying to carry the dishes from a big table to the dishwasher themselves, and it's never a pretty sight. Something always falls, and they have to make multiple trips to collect everything. With this trolley, everything can be transported at once. The dirty dishes can be arranged elegantly and safely without risk of spillage on three shelves protected by a high edge. And thanks to the soft rubber wheels, it moves quietly through the room, which is very important for the comfort of the guests.
Is the serving trolley easy to manoeuvre?
Yes, thanks to the swivelling low-friction rollers, which can rotate 360 degrees, you can effortlessly manoeuvre the serving trolley. High mobility is guaranteed - the trolley is easy to manoeuvre in narrow spaces as well.
How much weight can the trolley carry?
The trolley is made of robust stainless steel and fitted with strengthening brackets. This makes it particularly durable; it can hold up to 480 kg.
Does this trolley make much noise when in motion?
The undersides of the shelves are equipped with anti-vibration rubber mats to reduce vibration and noise, thus making it quieter and more comfortable for you to transport food or beverages.
2 frames
3 shelves
4 wheels with a brake each
4 impact protection caps
Assembly kit
Instruction manual