Stainless Steel Condiment Holder - 4 x 450 ml
Item number: EX10011185 / Model: RCCBS 4
Stainless Steel Condiment Holder - 4 x 450 ml
Item number:

EX10011185

Model:

RCCBS 4

In the product range since:

2018
Ready to ship today, Delivery time appr. 4-6 workdays**
Your benefits at a glance
Highlights
Better organization with 4 containers for different ingredients
High-quality stainless steel casing for your catering supplies
Sturdy and secure with 4 rubber knobs
Fresh and protected ingredients due to the stainless steel lids
Low-maintenance and dishwasher-safe
Stainless Steel Condiment Holder - 4 x 450 ml
The condiment holder RCCBS 4 by Royal Catering is the ideal organizational aid for your meals. Various ingredients, such as raw food or fruit, can be stored separately and kept fresh for the preparation of dishes. The condiment holder is a modern solution for professional kitchens in restaurants, bistros, bars, fast-food chains, festival stands or catering services.
Fresh ingredients, perfectly organized in the condiment holder by Royal Catering
The condiment holder has four separate stainless steel containers that can be individually filled and inserted into the shelf. Each container holds up to 450 ml, so you can store up to 1,8 litres of food in total. Especially in hectic kitchens, the condiment holder is as a practical organizational aid for preparing food.
The casing of the condiment holder is made of high-quality stainless steel and guarantees a particularly high stability and longevity. In addition, the strong resistance of the material protects the food against biological and chemical reactions, making the condiment holder an ideal solution for handling food. The material remains hygienic even after prolonged use.
Since the stainless steel shelf of the condiment holder has four non-slip rubber feet, the containers always have a secure footing. At the same time, the feet themselves protect surfaces from scratches when the appliance is moved. You can place the condiment holder on any surface and easily transport it.
The set also includes a practical cover for the shelf, which is also made of high quality and robust stainless steel. The cover allows you to firmly close the ingredients off, so they remain fresh and tasty for a long time. On hot summer days, the lid also serves as a useful protection against insects.
Each condiment holder can be removed independently to be filled or emptied. Cleaning the stainless steel containers is particularly easy, since all component parts are dishwasher-safe. The condiment holder RCCBS 4 by Royal Catering complements the stainless steel furniture in any professional kitchen!
Material, casing
Stainless steel
Material, container
Stainless steel
Dimensions, container
14,5 x 7,65 x 7,2 cm
Capacity per container
450 ml
Dimensions (LxWxH)
31 x 15 x 10 cm
Shipping dimensions (LxWxH)
34 x 17.5 x 12 cm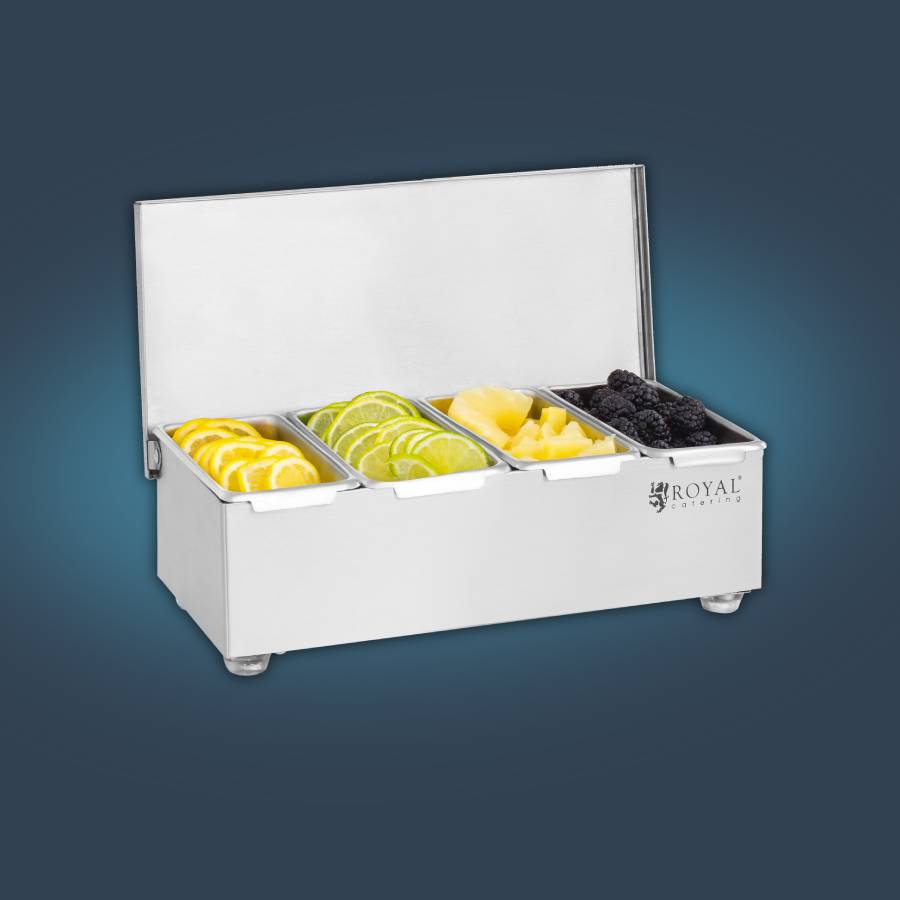 1.8-litre capacity suffices for even high customer volume
Professional organisation in kitchen and bar
Optimal ingredient storage for beverages, salads or meals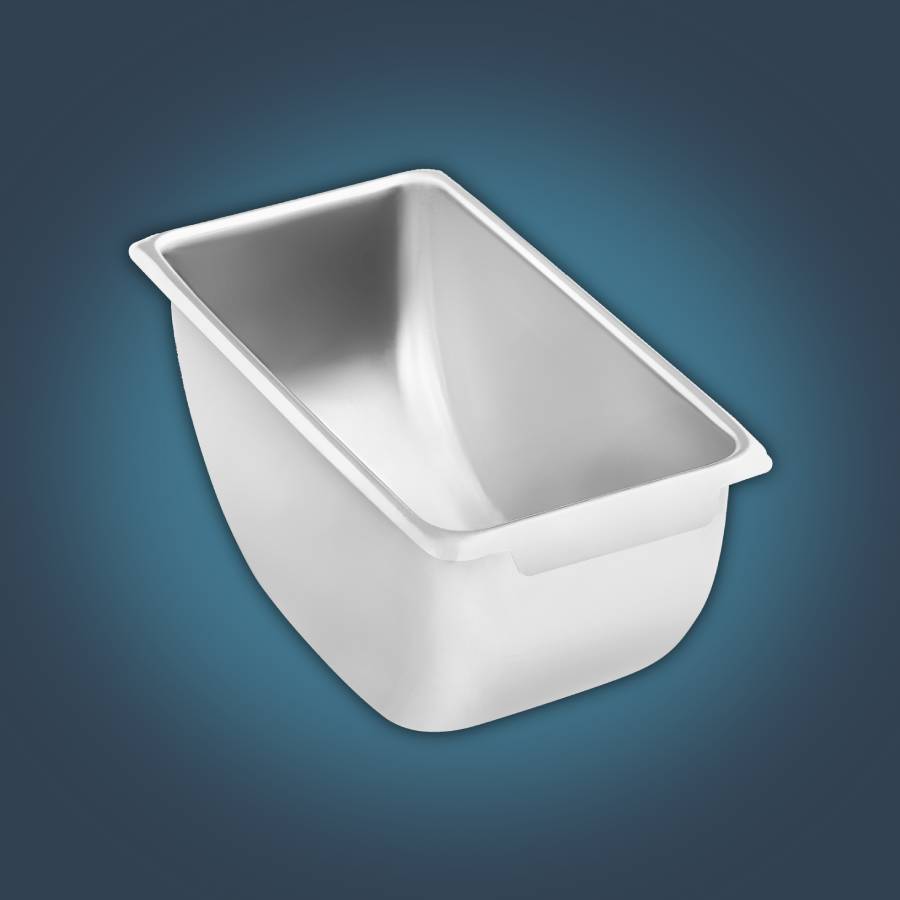 Removable containers make your work easier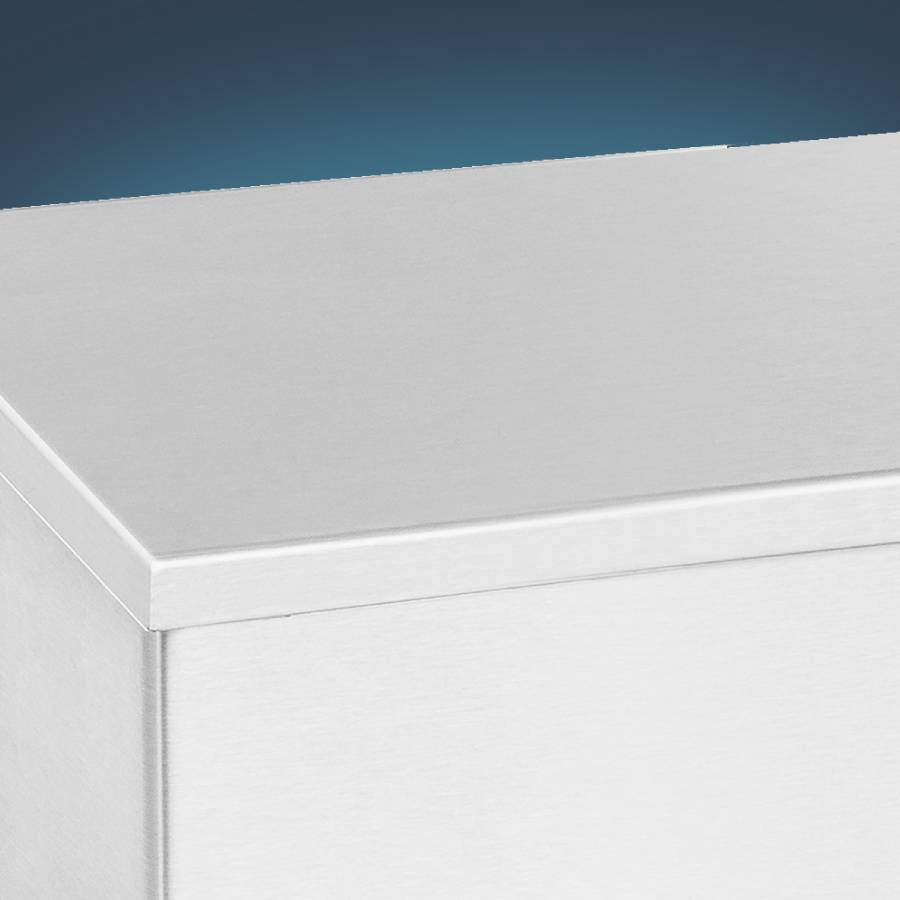 Tight lid protects the ingredients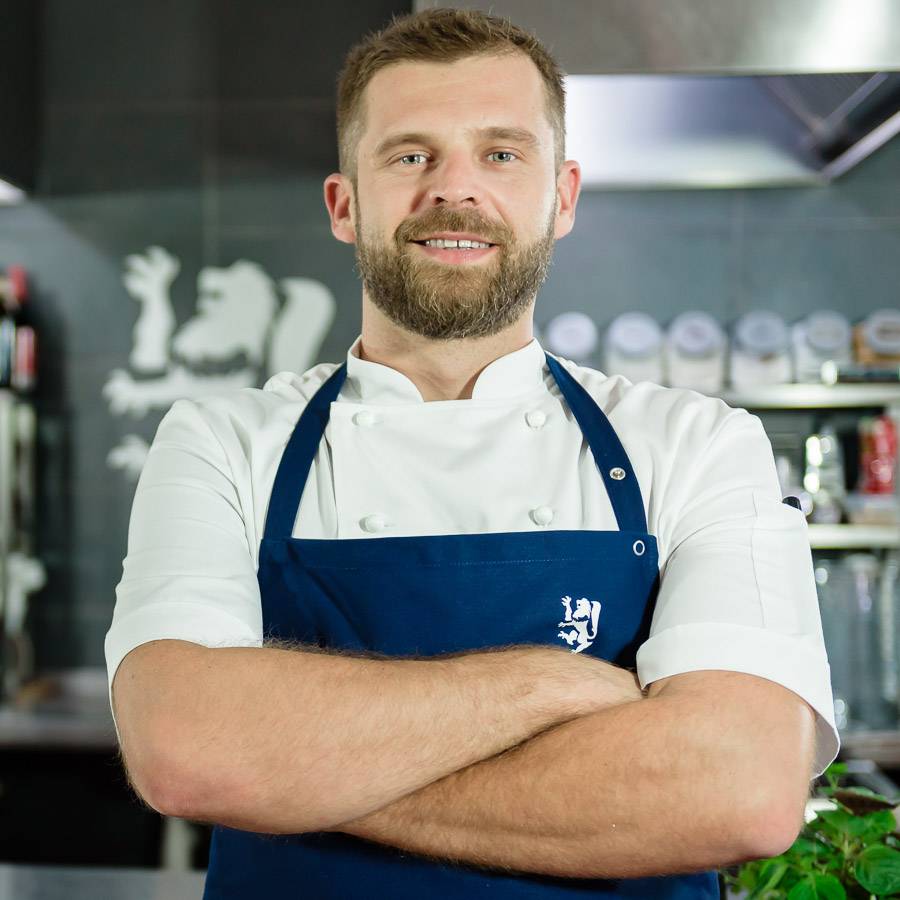 Tested by Michał Orłowski, head chef of prestigious restaurants in Sydney and Warsaw. An experienced and professional restaurateur, just like our customers.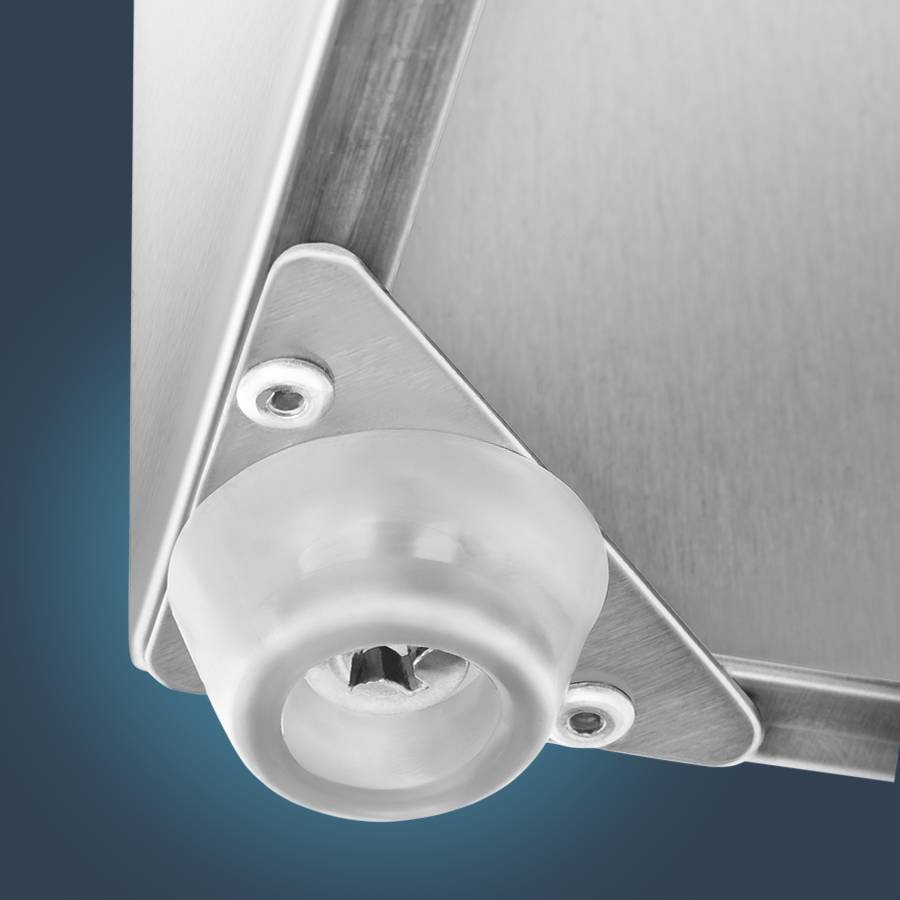 4 rubber feet prevent scratches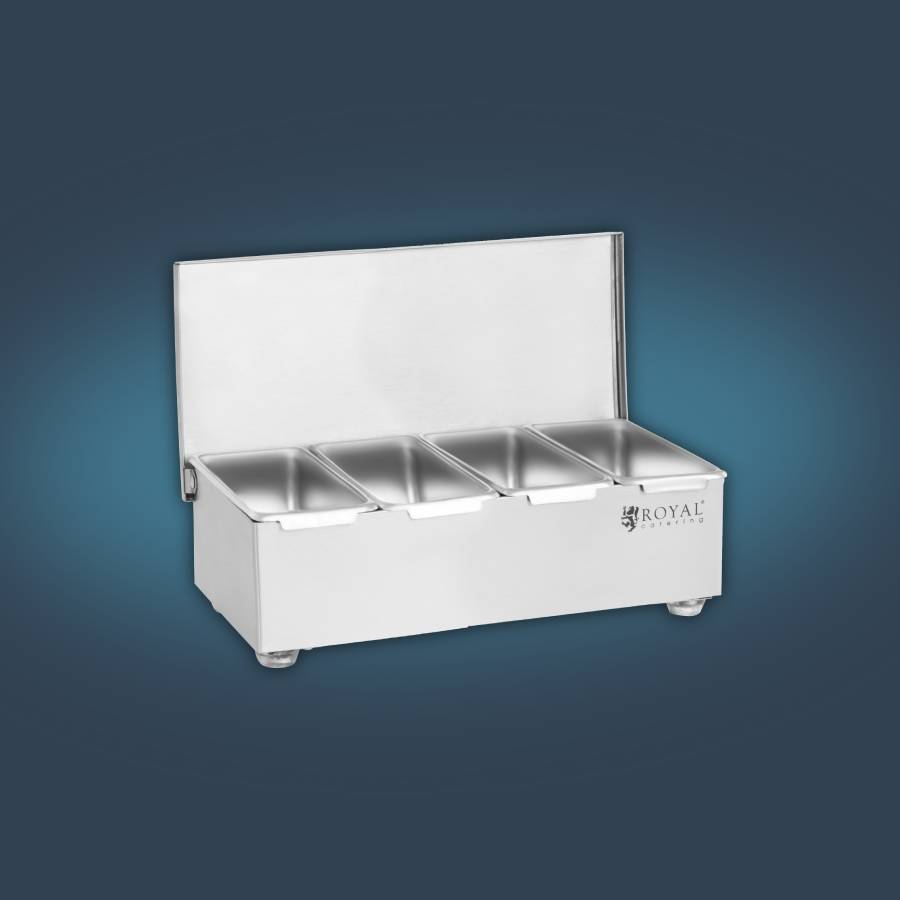 Each container holds 450 ml
Appealing display space for ingredients
Effective protection against insects
PRO TIP
The containers should be switched out and washed before every use.
Good organisation is the foundation of fast service. All of your ingredients should be readily accessible within hand's reach. The ingredient holder is the perfect solution!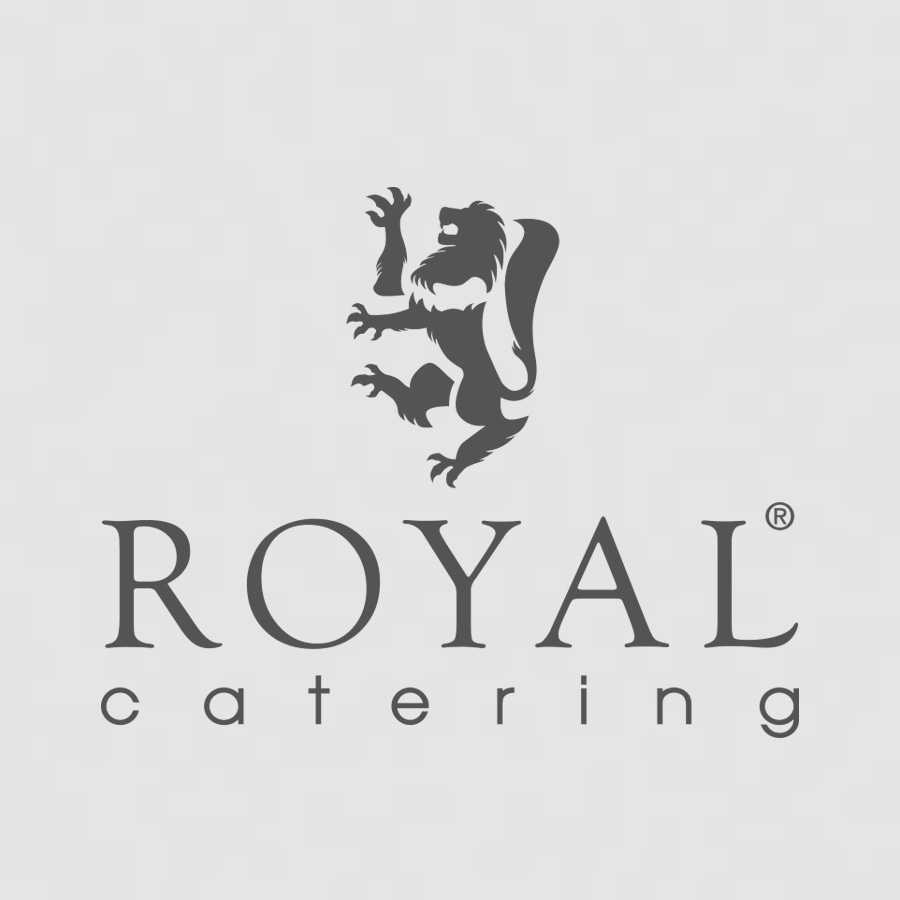 4 containers for different ingredients
Stainless steel is long-lasting and food-safe
Parts are dishwasher-safe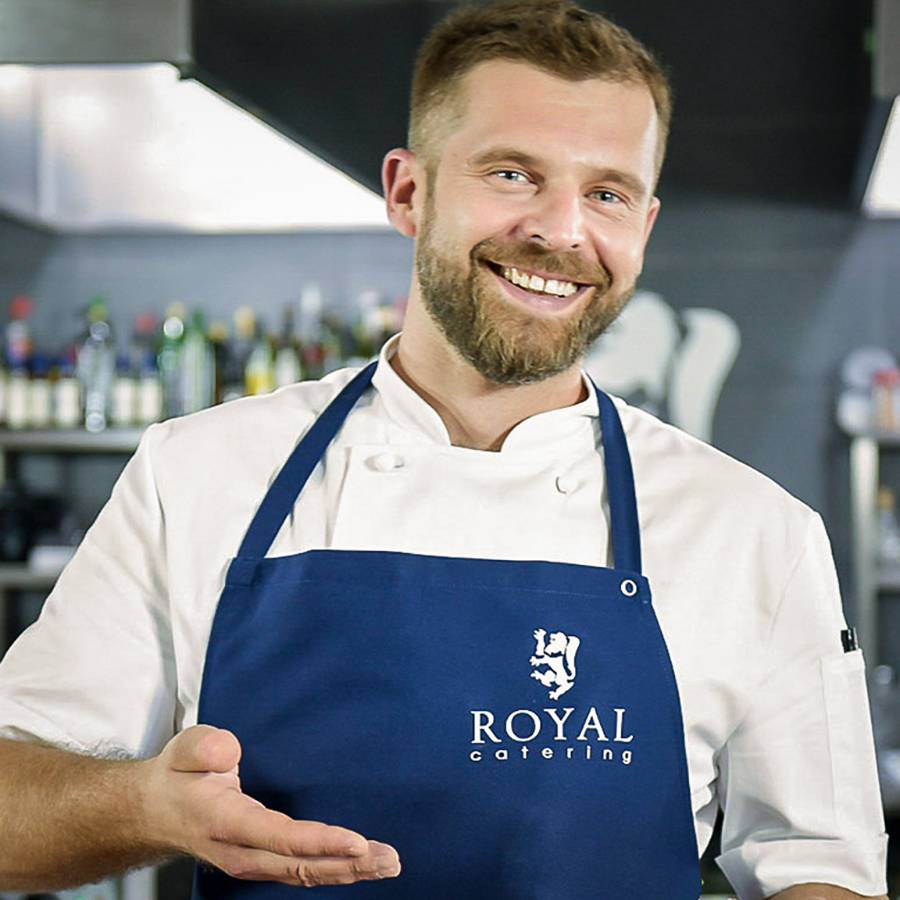 I work with professional products every day. For this video, I made sure to test the device thoroughly. You can take a close look at how this product works and then decide which model is best for your business. I hope my video and tips will help to make your business even more successful.
Head chef of prestigious restaurants in Sydney and Warsaw. An experienced and professional restaurateur
Are the condiment holders dishwasher-safe?
Yes, you can take the containers out and clean them in the dishwasher.
Can I keep the ingredients inside the containers for a long time?
This is no problem, because of the stainless steel lids included in delivery. They close off the containers and insure that the food stays clean and fresh.
Casings with lids
4 condiment holders
★
★
★
★
★
Write the first review for this product
---
---
Evaluations will be activated after verification.