Waffle maker - 2,000 watts - Rectangular - 2.0
Manufacturer: Royal Catering | Item number: EX10010314 | Model: RCWM-2000-E
Product highlights
Short heating time
Temperature regulation between 50-300°C
Power: 2,000 watts
Heat insulated handle
Integrated overflow protection
Ideal for restaurants, snack bars, cafés or Christmas markets
Fully automatic thermostat with a temperature range of 50 - 300 ° C
Back plate made of cast iron and enamel for longevity
Easy release of waffles with a non-stick coating
Timer function for max. 15 minutes
Waffle maker - 2,000 watts - Rectangular - 2.0
Delicious and crisp waffles - quick and easy! Bring the smell of freshly baked waffles into your café or restaurant and treat your guests to delicious, golden brown Belgian waffles - with the waffle maker RCWM-2000-E by Royal Catering. A sweet dessert with chocolate or berries or a salty snack with herbs and bacon, anything is possible with the waffle maker. You can quickly prepare delicious waffles with a size of 17 x 10 cm. All the catering supplies you require in everyday life and beyond can be found at Royal Catering.
Operating temperature
50-300°C
Material, casing
Stainless steel
Material, plate
Cast iron, enamelled
Dimensions, platform
17 x 10 cm
Dimensions (LxWxH)
37.00 x 32.00 x 50.00 cm
Transportation dimensions (LxWxH)
53.00 x 36.00 x 34.00 cm
Download PDF
Waffle maker RCWM-2000-E
Instruction manual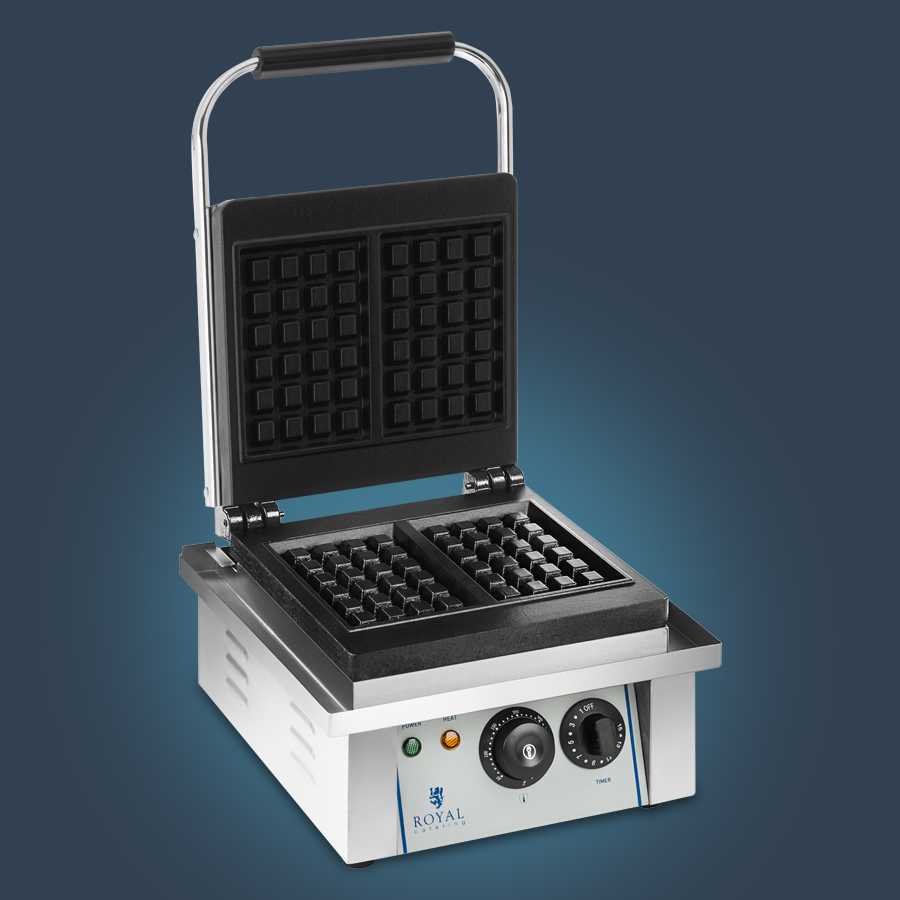 professional waffle maker for belgian waffles
its functional design enables you to simultaneously bake two waffles
precise temperature adjustment between 50 - 300 °C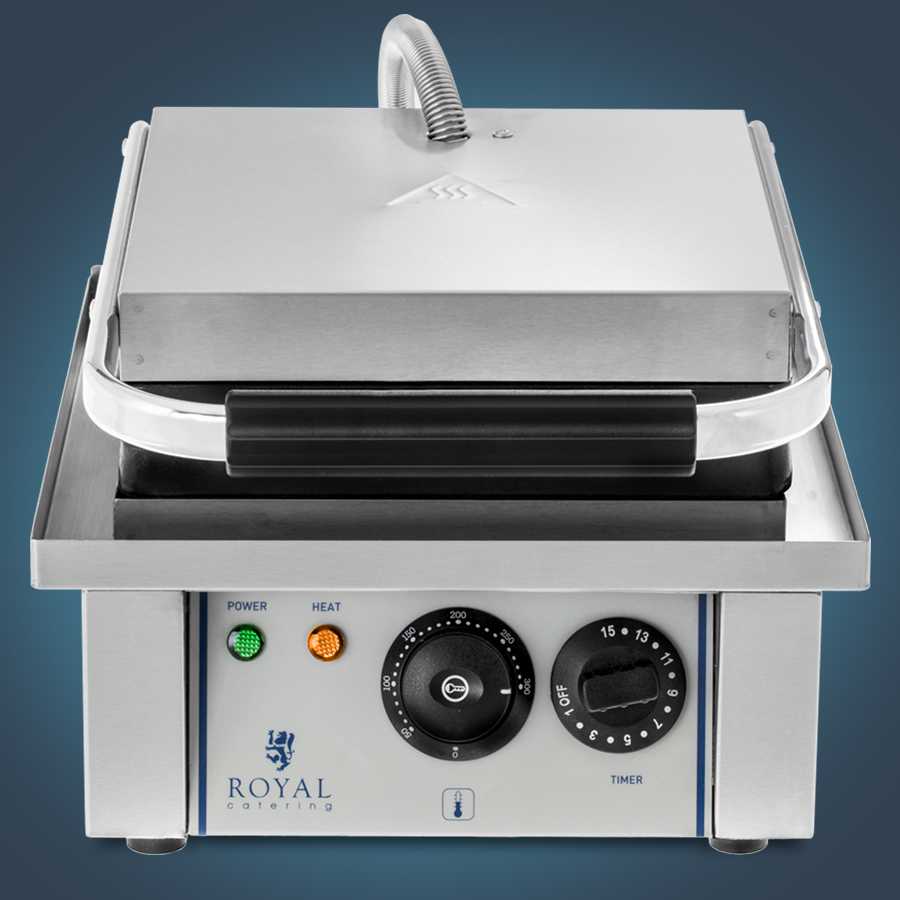 the stailess steel used makes the device remarkably easy to clean, as well as biologically neutral and resistant against damage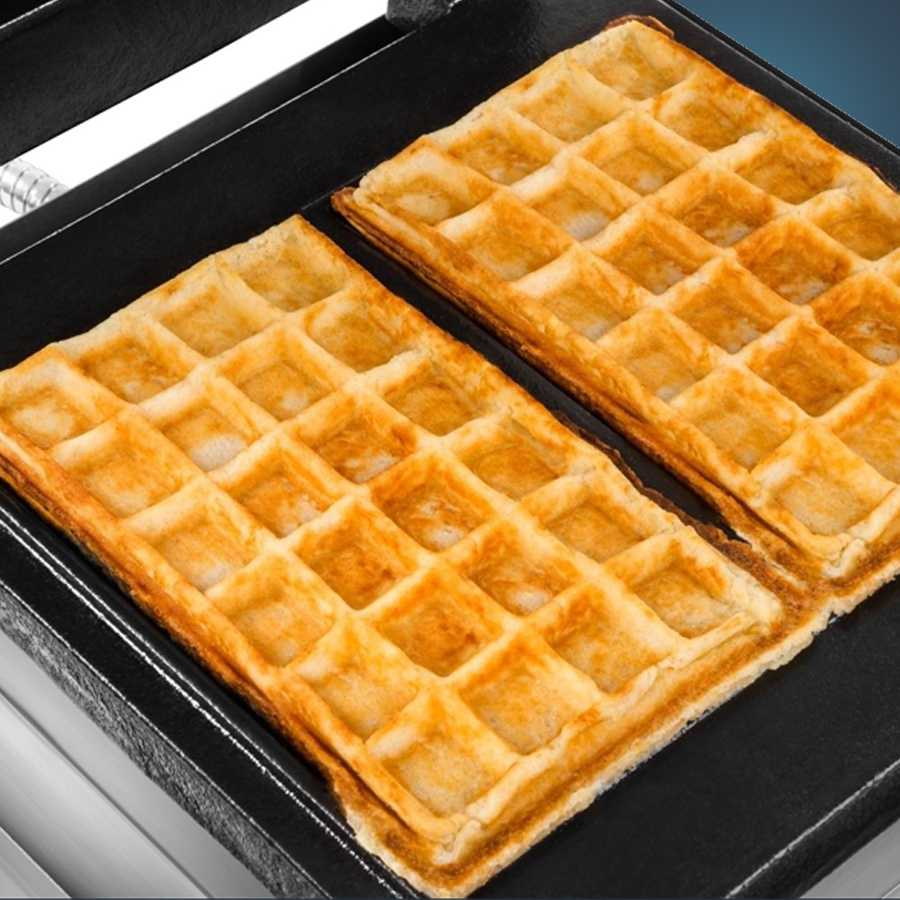 two baking plates for waffles up to a thickness of 2.5 cm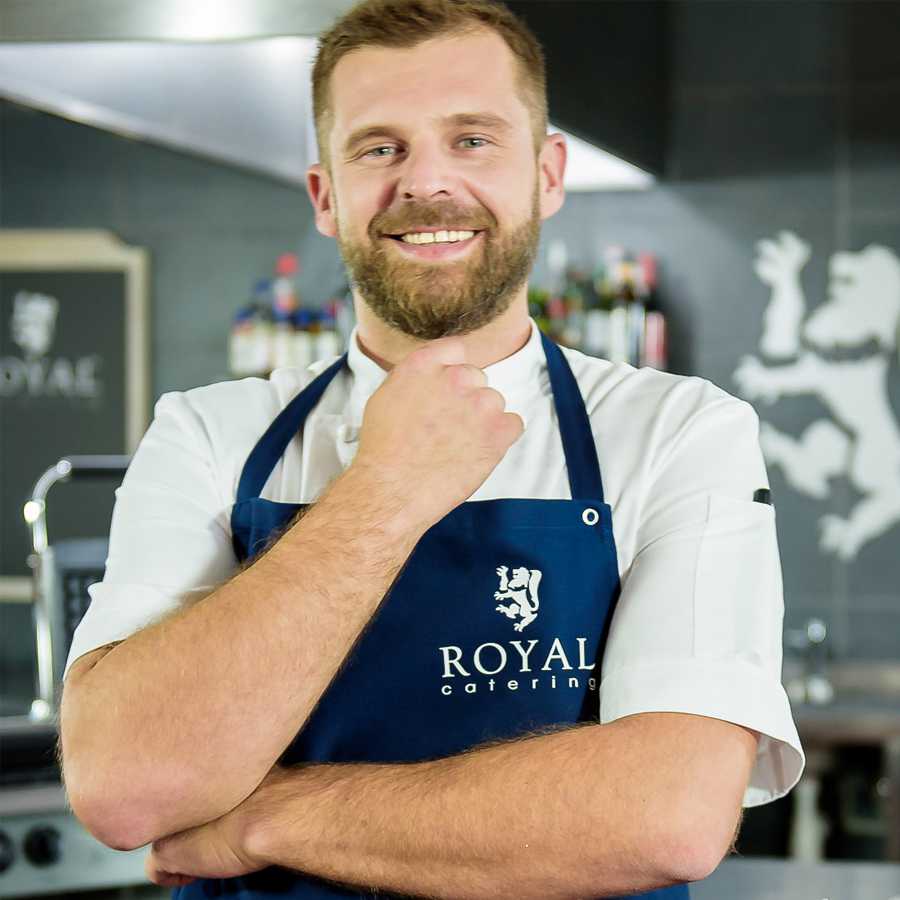 Michał Orłowski
Culinary expert, head chef for renowned restaurants in Sydney and Warsaw. A professional, just like our customers.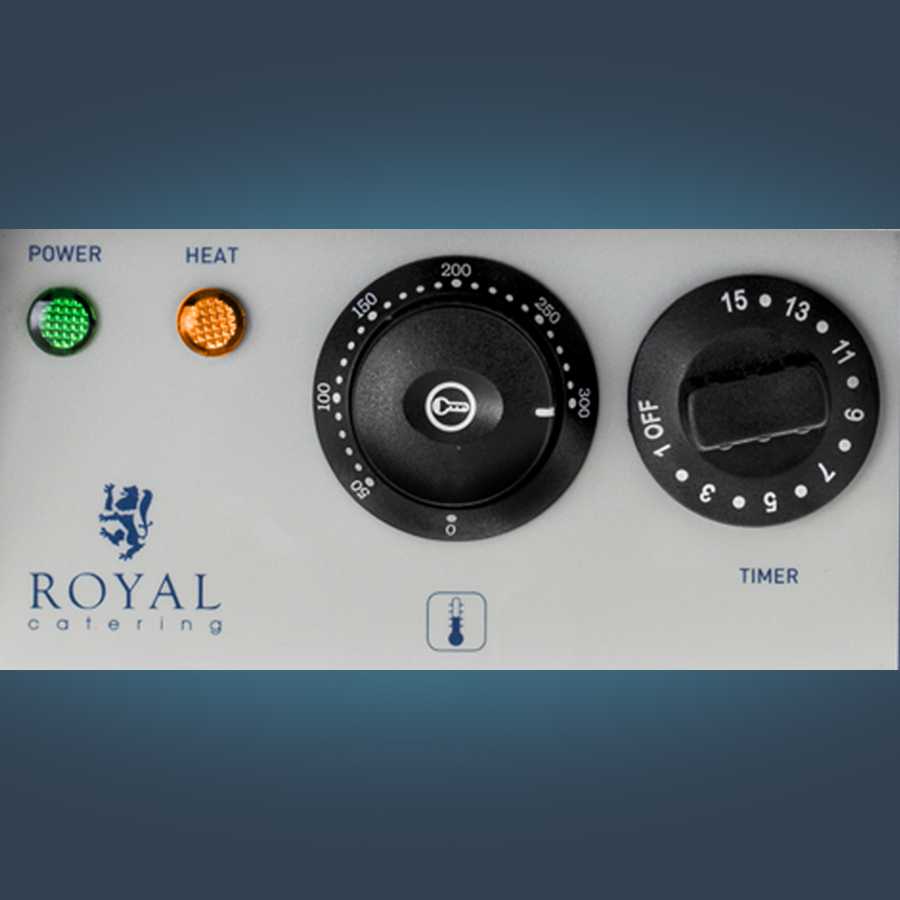 intuitive operation thanks to the large knob and clear operating unit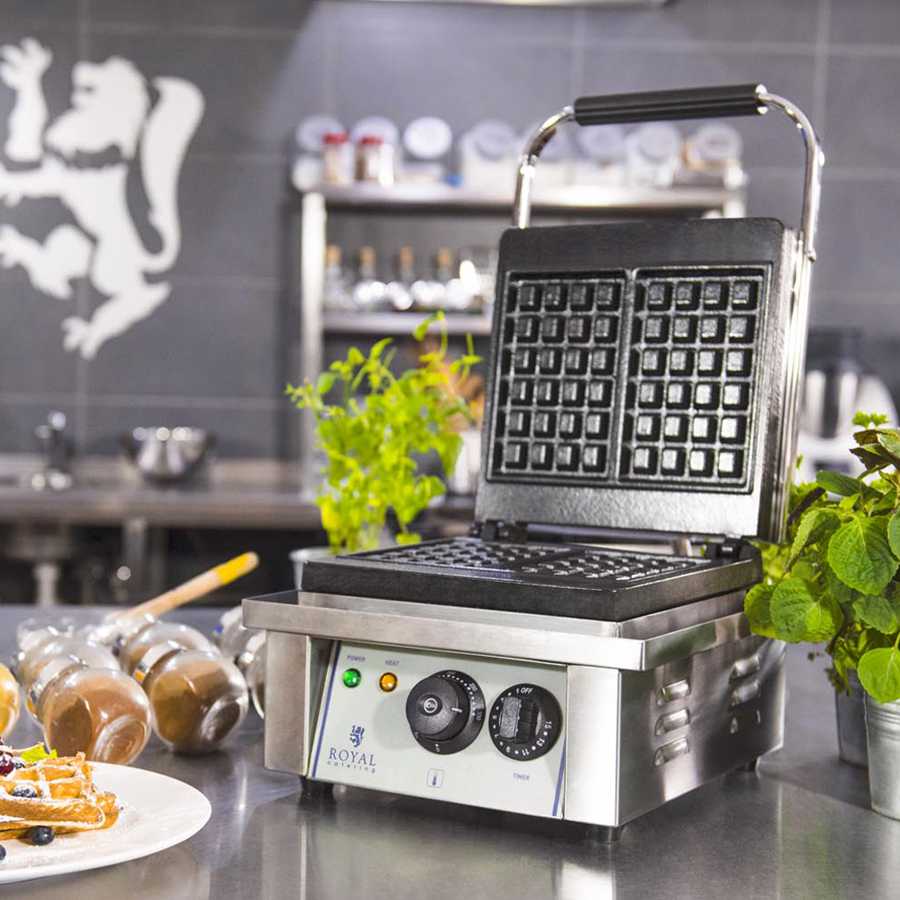 the powerful 2.000 W enable quick and efficient operation
four non-slip rubber feet guarantee stability
the practical thermostat keeps the temperature constant
PRO TIP
To make removing the ready waffles easier, you should pre-heat the device to at least 180 °C before use.
When using the device, only use suitable accessories that do not scratch the coated baking plates. Scratches lead to burning the dough.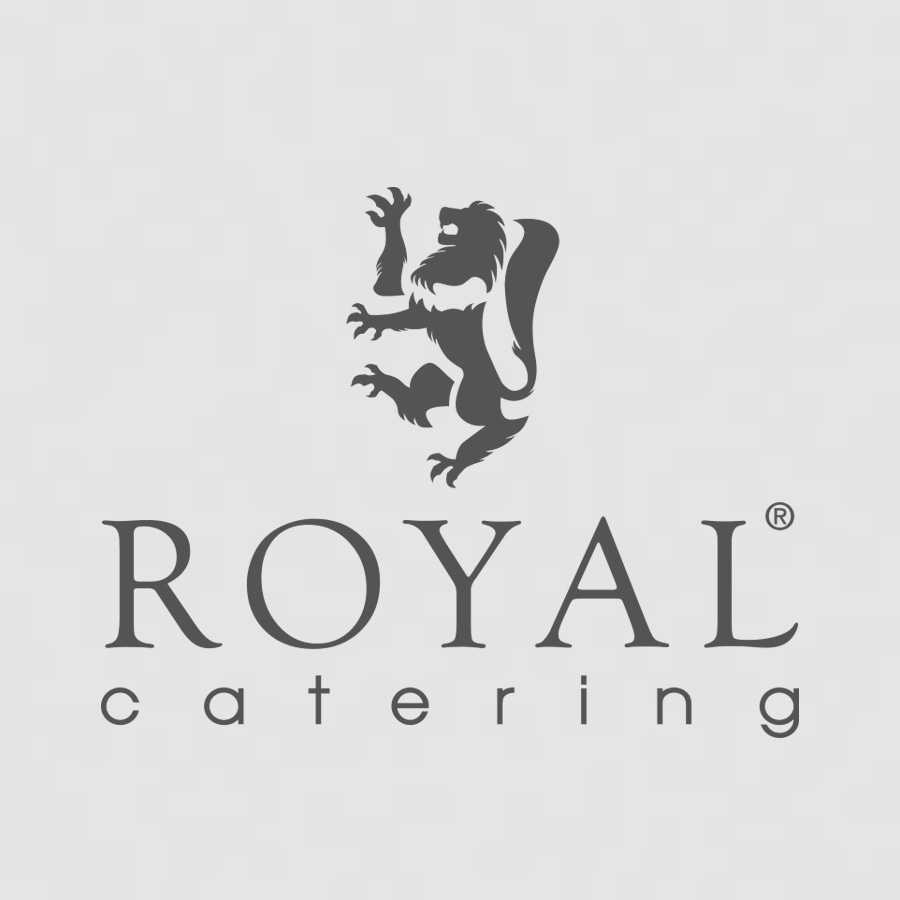 thanks to the timer, you can make your waffles achieve the ideal level of brownness
the efficient heating plates bake the waffles evenly
high-quality, enamelled cast iron, to make sure the waffle dough does not burn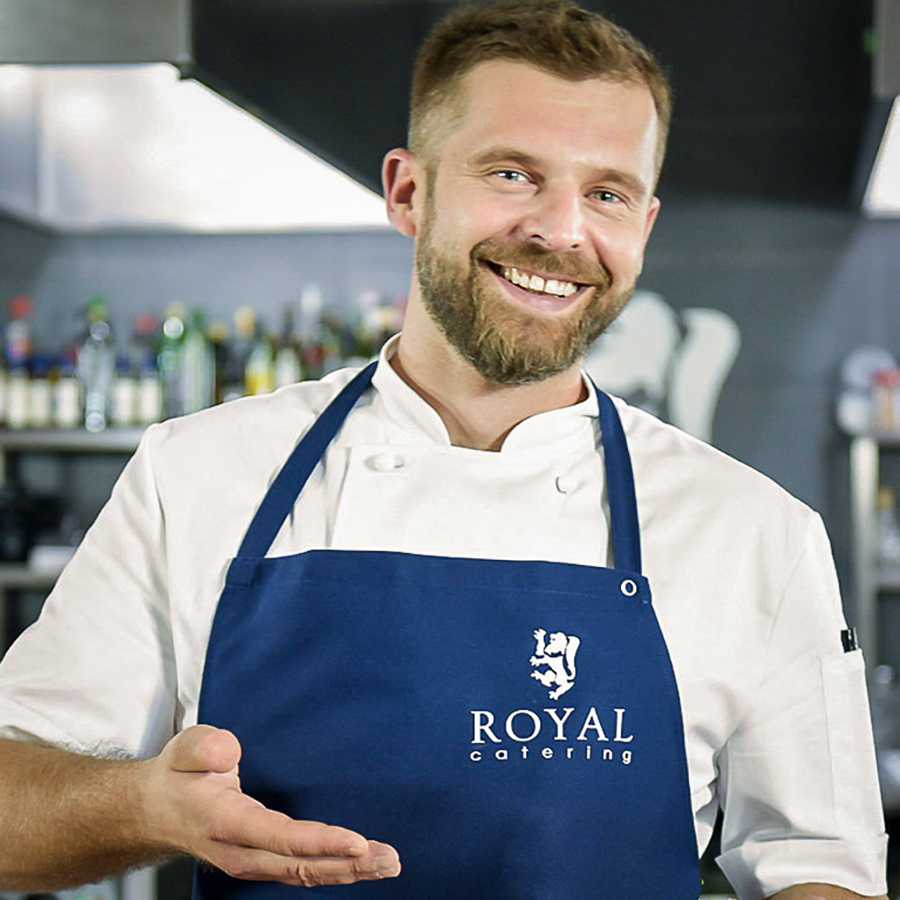 Review from Michal Orlowski Expondo Expert (2 Aug 2018)
Small is beautiful... and efficient!
Everyone loves Belgian waffles. More and more often they can be found not only by the sea and at various festivals, but also on restaurant menus. At Lars, Lars & Lars in Poznań the waffle iron proved to be an excellent purchase, as waffles are one of the most popular desserts, especially with young guests. However, it is important that such a waffle iron is easy to use and efficient enough to satisfy impatient children. This device features enamelled heating plates which prevent the batter from sticking and heat up quickly. Temperature and time can be set very precisely, which guarantees the desired effect every time. Due to its compact size, the unit can be successfully added to any kitchen.
Head chef of prestigious restaurants in Sydney and Warsaw. An experienced and professional restaurateur
How do I remove the waffles from the waffle maker?
Remove the waffles with a non-metallic object. A wooden or silicone spatula will not scratch the surface or melt with the heat.
Which material has been used to ensure the longevity and safety of the device?
The device is made of stainless steel which is very well-suited for the preparation of food. The baking plates are made of cast iron and have a non-stick coating. Nothing will stick to the surface and react with the waffle dough.
---
Sort by...
---
Evaluations will be activated after verification.
Reviews from Nico (13 Sep 2020)
Reviews from Nico (13 Sep 2020)
TOP
Tolles Eisen mit super Ergebnissen nach dem ersten Einbrennen, danach kein Anbrennen oder Kleben mehr - leckere Waffeln (auch mit Käse)!

Auch der Service ist SUPER:
Es gab kleine Mängel, welche aber sofort durch Zusendung von Ersatzteilen kompensiert wurden - schnell und unkompliziert!
Reviews from Gérard (15 Jun 2020)
Reviews from Gérard (15 Jun 2020)
fait le job
Les + : appareil de très bonne qualité avec des moules qui tiennent bien la chaleur. Les gaufres sont de bonne qualité bien que n'ayant pas encore trouvé les bons réglages pour obtenir une gaufre trés croustillante. Le réglage possible de la température est un vrai plus.
Les - : Le réglage du temps de cuisson n'est pas assez précis ( plus ou moins 30 s). Je regrette de ne avoir eu avec l'appareil des informations plus précises concernant la quantité de pâte pour une gaufre , recettes , températures etc ..
Compte tenu de son poids cet appareil n'est pas fait pour etre déplacé et encore moins rangé dans un placard.
Reviews from Marie (2 Jun 2020)
Reviews from Marie (2 Jun 2020)
Gaufrier très bien, belles et bonnes gaufres.
Très satisfaits de ce gaufrier.
Reviews from Wolfgang (15 Apr 2020)
Reviews from Wolfgang (15 Apr 2020)
TOP Waffeleisen - eigentlich ein Muss für jeden wirklichen Waffelliebhaber
Das Gerät genügt professionellen Ansprüchen. Es ist robust und liefert Waffeln, wie sie besser nicht sein können. Bin auf dieses Waffeleisen gekommen, da Standardgeräte für den Haushalt (auch mit Kaufpreis > 100€/Stk) qualitativ nicht mithalten können.
Wie schon von anderen Anwendern beschrieben hat dieses Waffeleisen einfach ein unschlagbares Preis-Leistungsverhältnis.
Reviews from dauphin (28 Mar 2020)
Reviews from dauphin (28 Mar 2020)
super gaufrier
gaufrier tip top , gaufre telle que dans mes souvenirs de fête foraine; un régal
Reviews from CASSARD Jean-Claude (21 Mar 2020)
Reviews from CASSARD Jean-Claude (21 Mar 2020)
Bon matériel
Deuxième gaufrier acheté pour les besoins de l'association, fonctionne parfaitement bien de bonne puissance et nettoyage facile.
Reviews from Nathalie (16 Dec 2019)
Reviews from Nathalie (16 Dec 2019)
très bon rapport qualité-prix
ravie de mon achat ! il est beau, a l'air d'être de bonne qualité, il a très bien fonctionné, m'a fait de magnifiques gaufres de liège, bref le gaufrier idéal pour moi, je vous le recommande vraiment !!
Reviews from A. Vogler (15 Dec 2019)
Reviews from A. Vogler (15 Dec 2019)
Solides Waffeleisen mit gutem Preis-/Leistungsverhältnis
Gut verarbeitetes, relativ flott aufheizendes und stabiles Waffeleisen mit massivem Metalldeckel, den man auch braucht, um den notwendigen Anpressdruck zu erzeugen. Der überstehende Rand ist ein nettes Feature, um die Bedienknöpfe nicht sofort mit Waffelteig einzusauen. Das Gerät sollte an die 2 Jahre im Gastroeinsatz durchhalten - je nach Qualität der Heizelemente - selbst dann ist der Preis von €189,- für ein 2kW Waffeleisen fair.
Reviews from Amazon Customer (4 Nov 2019)
Reviews from Amazon Customer (4 Nov 2019)
Ottimo prodotto
Un prodotto eccezionale, per chi desidera una cottura perfetta in entrambi i latti di waffle o gaufre. Consegnata prima del giorno previsto.
Reviews from Amazon Customer (15 Dec 2017)
Reviews from Amazon Customer (15 Dec 2017)
Super Teil!
Ein massives schweres Gerät. Einfach super! Es wird richtig heiß. Bin total zufrieden. Einziges Manko, daa Gerät ist sehr schwer. Mal so z.B. in die Schule mitnehmen um mit Kindern zu backen ist eher schwierig. Eher für professionellen Gebrauch. Ist absolut ihr Geld wert.
Reviews from Amazon Customer (6 Sep 2017)
Reviews from Amazon Customer (6 Sep 2017)
Absolute Spitzenklasse
Als absoluter Waffelfan wurde es endlich Zeit, mir selbst ein Waffeleisen zuzulegen. Ich habe mir bei der Wahl viel Zeit gelassen und zahlreiche Produktinformationen sowie Rezensionen zu den unterschiedlichsten Geräten gelesen. Letztlich fiel meine Wahl auf das Royal Catering Waffeleisen, weil mir der Aufbau und die verwendeten Materialien zusagten und eine gute Waffelqualität verhießen. Ich wurde nicht enttäuscht. Das Waffeleisen bäckt durch die 2000 W hervorragende Waffeln. Einfach die gewünschte Gradzahl einstellen und nach Erreichung dieser (wird durch Lämpchen angezeigt), den Teig auf die Teigplatten füllen. Wer es mag, kann auch noch die Backzeit einstellen und wird durch ein Signal daran erinnert, dass die Waffeln jetzt fertig sind - sehr nettes Extra, aber nicht unbedingt erforderlich. Die Waffeln lassen sich nach beendetem Backvorgang ganz einfach herauslösen - nichts bleibt hängen. Sollte bei der Benutzung etwas Teig übergelaufen sein, lässt sich dieser ohne Probleme entfernen. Das Waffeleisen gehört zwar mit über 200 Euro nicht zu den günstigsten Gerät, ist aber jeden einzelnen Cent wert und ich würde es wieder kaufen. Die Waffeln schmecken super lecker und stehen in nichts den Profiwaffeln vom Rummel nach. Danke für dieses Genusserlebnis.
Reviews from Amazon Customer (15 Jan 2017)
Reviews from Amazon Customer (15 Jan 2017)
Piastra per Waffeln
Prodotto molto buono, in acciaio inox e ghisa smaltata, come da descrizione. Completa di istruzioni e facile da usare. L'unica complicazione è cospargere le piastre di olio per non fare attaccare i waffel, ma con un pennello da cucina il problema è presto risolto.
Still not sure?
Our experts are ready to help!
Mon - Fri 09:30am - 04:30pm