Floating Shelf - 2 Tier - 160 cm
Manufacturer: Royal Catering | Item number: EX10010362 | Model: RCWR-160.2
Product highlights
160 cm long
High-quality, robust stainless steel
Wall mounting
2 height adjustable storage areas
Modern design
2 x 3.5 cm thick shelves with supports
Made from robust stainless steel
Stable storage surface
160 cm long and 30 cm deep
modern design
Elegant, space-saving and low-maintenance: The ideal wall shelf for the catering industry
The RCWR-160.2 wall shelf from Royal Catering is perfect for creating space and storing items such as pots, dishes and ingredients upon its two shelves. Due to the spacious design (160 cm length and 30 cm depth) the wall shelf helps to make the organization in each and every kitchen easy, functional and practical. The structure of the wall shelf is as simple as it is practical, since the rails of the board can easily be attached to the wall. The two shelves are then mounted at any distance thanks to the height-adjustable design. The shelf can be individually adapted to each load and this is easy to adjust. As the wallboard will cover an unused wall, the freedom of movement within the kitchen is not restricted and every area is optimally used. The advantages of a wall shelf, is that all items placed on the shelves are immediately ready for use, unlike that of a wall cabinet. Thanks to the bevelled supports under the 3.5 cm thick boards, maximum stability is guaranteed; therefore even heavy loads can be placed without problems.  The high-quality stainless steel of the wallboard provides a simple, modern design and is also easy to clean, which makes the wall shelf particularly suitable for catering facilities.
The sophisticated stainless steel furniture from Royal Catering's catering equipment selection
The stainless steel kitchen shelf impresses with its sleek elegance. At 160 cm long and 30 cm deep on two levels, the shelves provide extra space without limiting your mobility in the kitchen. This guarantees optimal use of space. The sturdy shelf consists of few components and is quick and easy to assemble.
The kitchen wall shelf is made entirely of stainless steel. This durable and high-quality material is easy to clean and resistant to corrosion, making it especially well-suited for kitchens or similar culinary facilities. The bevelled edges and 3.5 cm-thick shelves guarantee premium stability even under stress. In addition, all items on the openly designed wall shelf are always within easy reach.
Accessories
Mounting material
Dimensions (LxWxH)
159.80 x 30.00 x 55.00 cm
Shipping dimensions (LxWxH)
163.50 x 35.00 x 9.00 cm
Download PDF
Download PDF
Wall shelf RCWR-160.2
Mounting material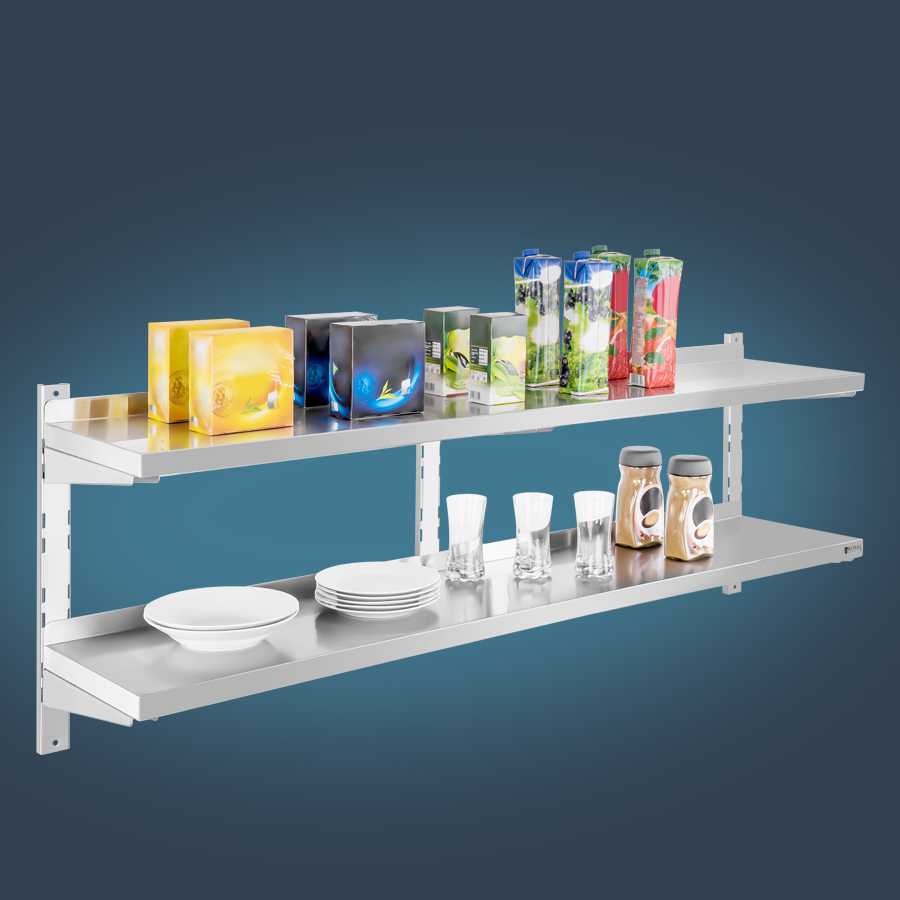 jedes Regal mit großer Fläche von 160 x 30 cm
praktischer 2-etagiger Aufbau
vielseitig: geeignet für Gastronomie, Kantine, Labor, Werkstatt, etc.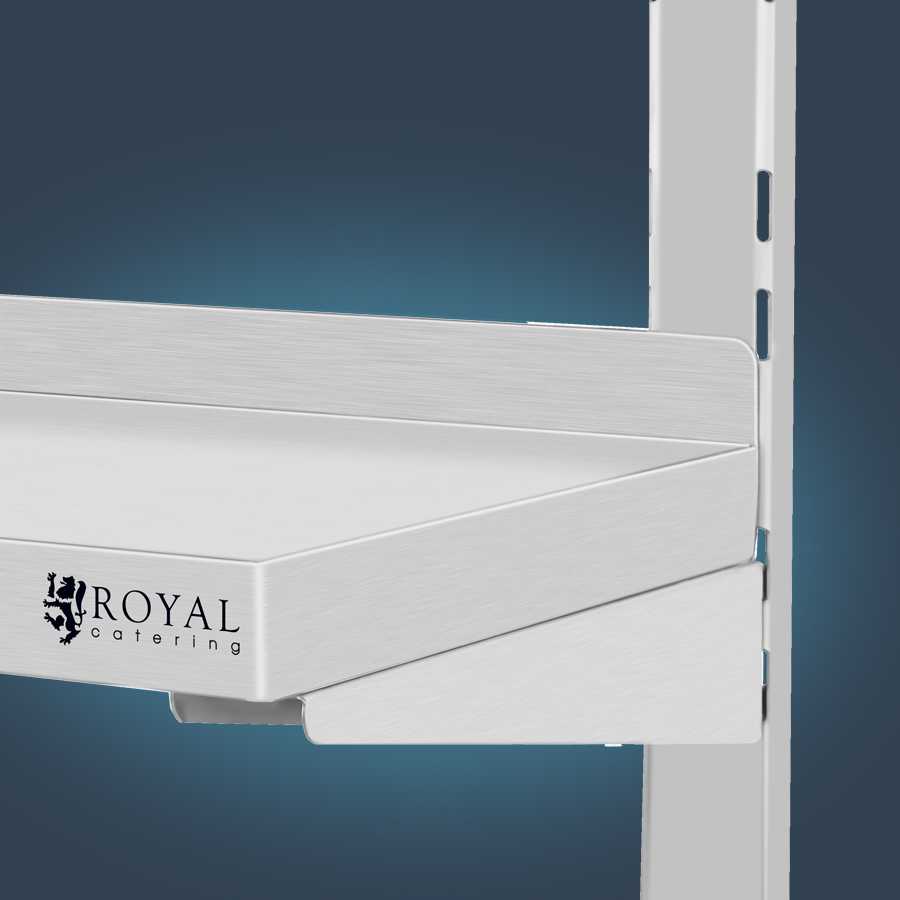 robuste Stützstreben stärken die Struktur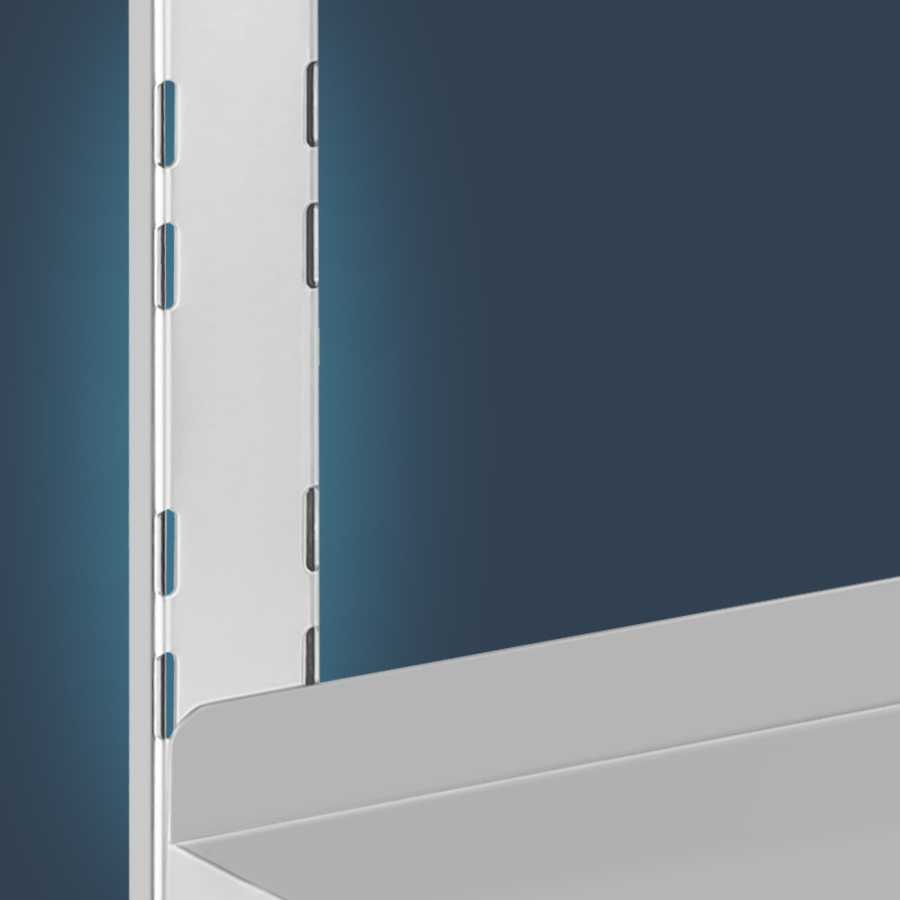 einfache Höhenverstellung der Regale entlang der Schienen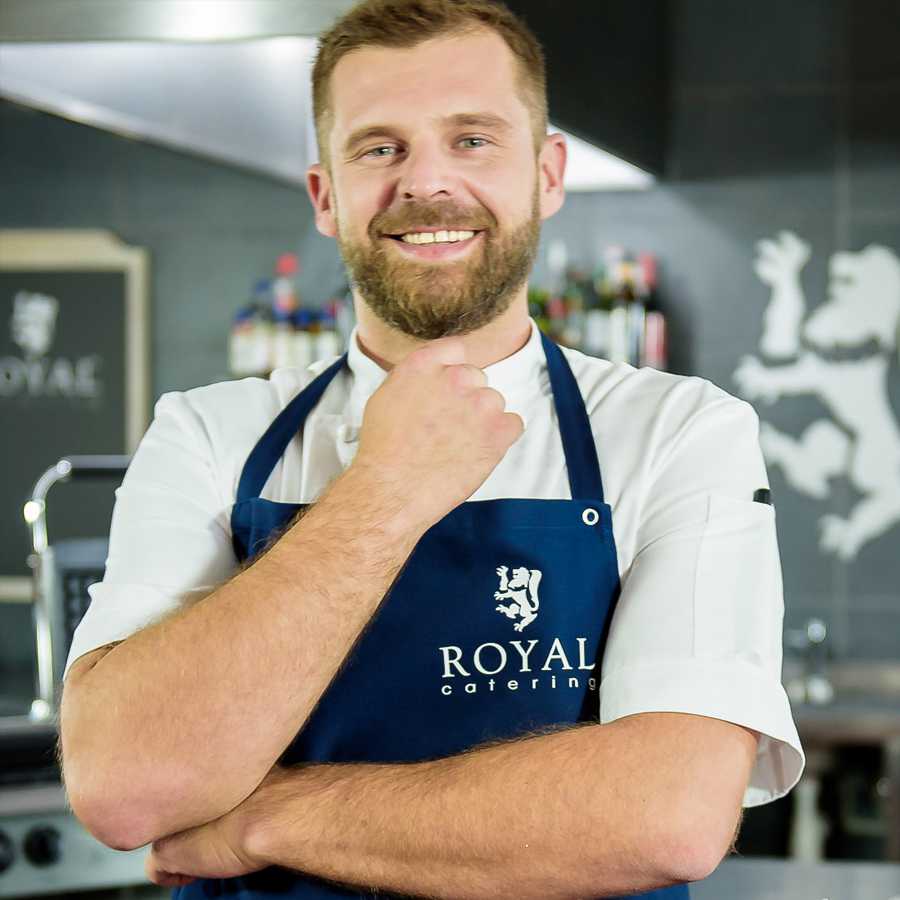 Getestet von Michał Orłowski , Chefkoch renommierter Restaurants in Sydney und Warschau. Ein professioneller und erfahrener Gastronom, genau wie unsere Kunden.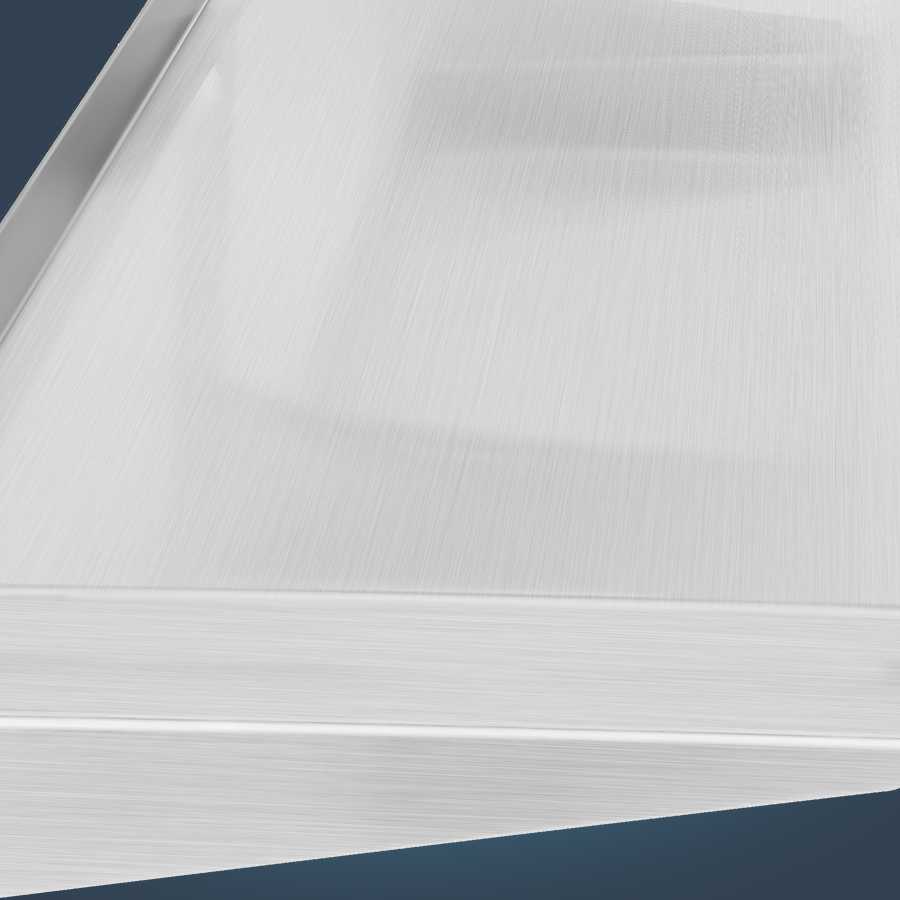 glatte, leicht zu reinigende Oberflächen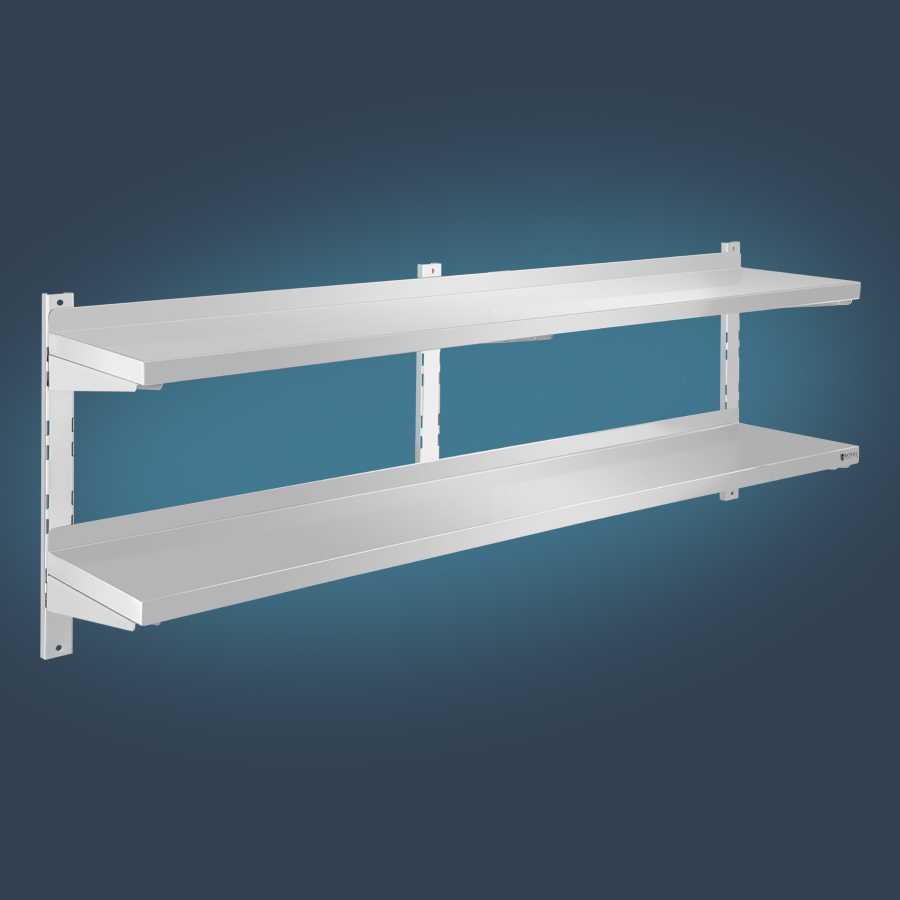 sehr schnelle Anbringung durch Montagematerial
Wandmontage spart Platz in der Küche
Hochglanzmaterial passt in jedes Interieur
PRO TIP
Regale in der Küche müssen viel tragen können. Überprüfen Sie immer sorgfältig die Befestigung nach der Aufhängung.
Es ist sehr wichtig, das Regal in der optimalen Höhe aufzuhängen. Der Griff nach Produkten sollte frei und mühelos sein.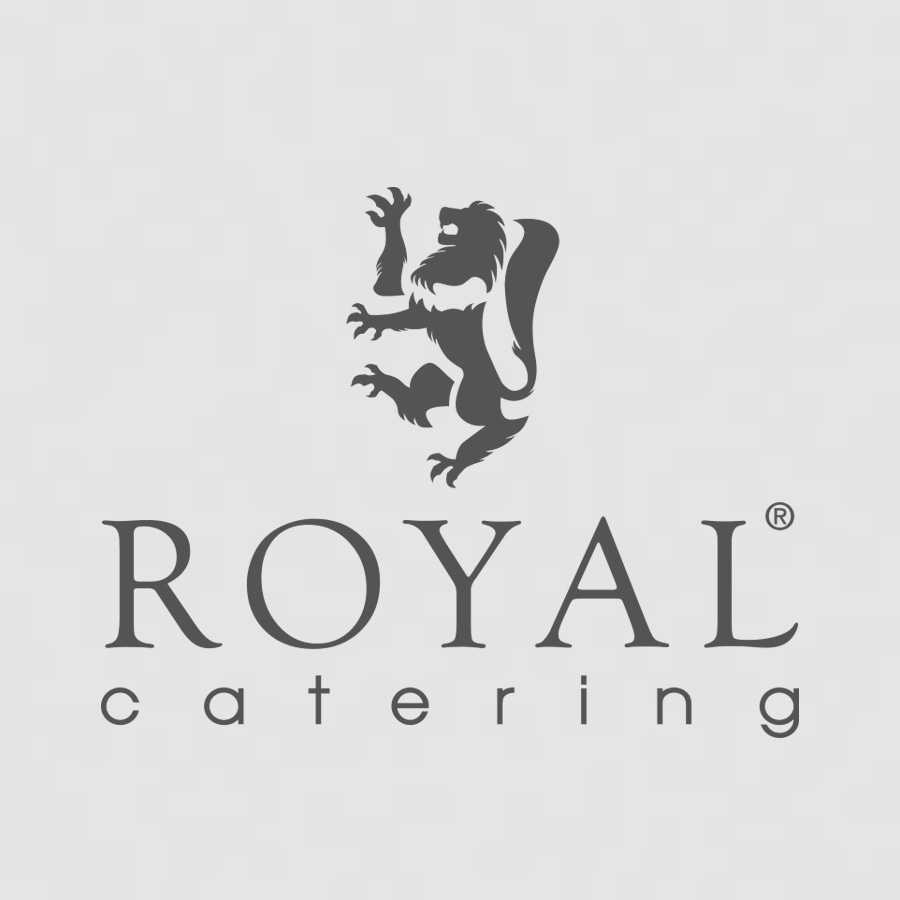 jedes Bord kann bis zu 35 kg tragen
hintere Kante schützt kleine Gegenstände vor dem Herunterfallen
korrosionsbeständiger Edelstahl ideal für den Einsatz in Feuchträumen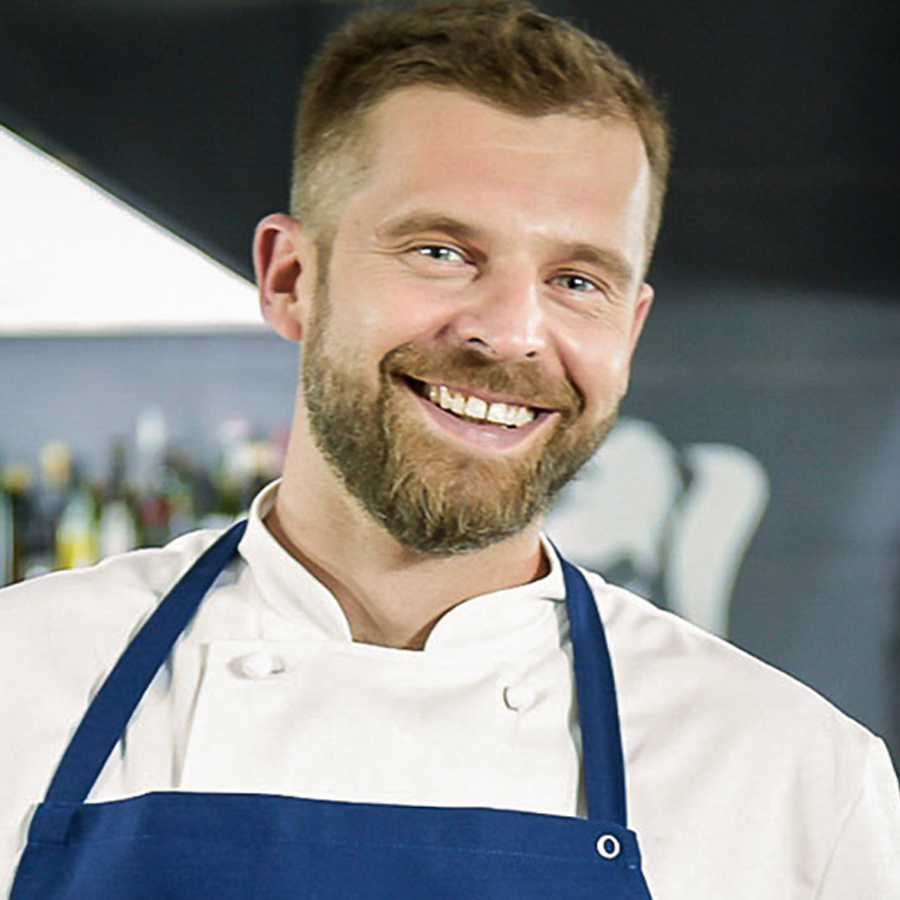 What is the load limit of the wall shelf?
When correctly installed, the shelf can easily hold up to 35 kg.
---
Sort by...
---
Leave a review (5 stars is highest, 1 is lowest)
★
★
★
★
★
Click on the link sent to your e-mail address and confirm your opinion! It will be published after verification.
Reviews from Anonym (16 Jun 2022)
Reviews from Anonym (16 Jun 2022)
Mensola d'acciaio 160 cm
Consegna regolare, materiale solido ma leggero, I bordi ben smussati, non taglenti. Ci ho impiegato però 2 ore per strappare il foglio di protezione in plastica, a piccoli pezzettini((, è troppo aderente...
Reviews from Anonym (22 Nov 2021)
Reviews from Anonym (22 Nov 2021)
Wandregal
Reviews from Amazon Customer (10 Oct 2019)
Reviews from Amazon Customer (10 Oct 2019)
Excellent
C'est un produit excellent et la livraison rapide
Reviews from Amazon Customer (5 Jan 2019)
Reviews from Amazon Customer (5 Jan 2019)
Top
Qualitatif et solide, simple à installer
Still not sure?
Our experts are ready to help!
Mon - Fri 09:00am - 04:00pm