Soup Kettle - 10 Litres - digital
Manufacturer: Royal Catering | Item number: EX10010320 | Model: RCST-9400D
Ready to ship today, Delivery time appr. 1-2 weeks**
Product highlights
Capacity: 10 Litres
Power: 400 Watt
Diameter: 36 cm
LCD Display
Dimensions: 36 x 36 x 38 cm
for keeping warm and serving soups, hotpots, stews and much more
ideal for buffets, brunch or events
temperature knob with 12 steps
large capacity (10 L)
removable insert made from stainless steel
lid to hook in – easily removable
special opening for ladle in the lid
digital operation panel
non-slip rubber feet
Soup Kettle - 10 Litres - digital
Electric Soup Kettle RCST-9400D by Royal Catering. For Serving and Keeping Warm Soups, Hotpots, Stews and much more.
With the electrically heated Soup Kettle RCST-9400D by Royal Catering you always serve perfectly tempered food that is kept warm in the pot after it has been prepared and thus can be adequately presented and served. This professional device is portable and flexible in its range of application.
The soup pot is made from black steel sheets and guarantees low energy use thanks to its excellent insulation. The lid can be turned and folded over. It is also equipped with an insulated handle, keeps the warmth in the pot and has a practical opening for a ladle.
A water quenching between outer container and inside pot warms the food carefully without burning it. The integrated heating element makes a temperature of up to 95 °C possible.
The removable inside pot made from stainless steel has a capacity of 10 litres. The first class materials used and the take-apart design make cleaning a task that is quickly and easily done with. The four non-slip rubber feet guarantee an especially stable stand, even on slippery surfaces.
The Soup Kettle RCST-9400D by Royal Catering is equipped with a digital operation panel with changing display of the set temperature and the currently reached one. The professional device also convinces with intuitive and easy operation.
Temperature range [°C]
30-90
Inside pot material
Stal Szlachetna
Outside pot material
Lakierowana Blacha Ze Stali
Dimensions (LxWxH) [cm]
36 x 36 x 38
Shipping dimensions (LxWxH) [cm]
36 x 35 x 40
Download PDF
electric soup kettle with lid
instruction manual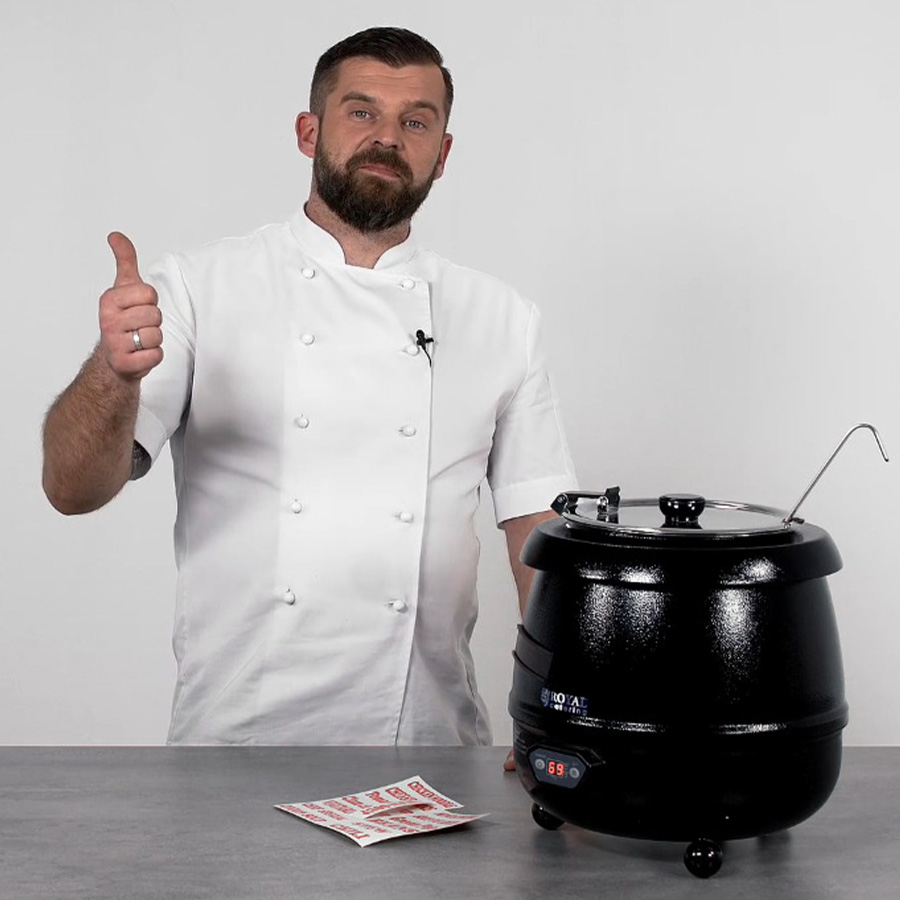 Large capacity of 10 L for the professional catering industry
Rapid heating with 400 W
Ideal for soups, ragout, goulash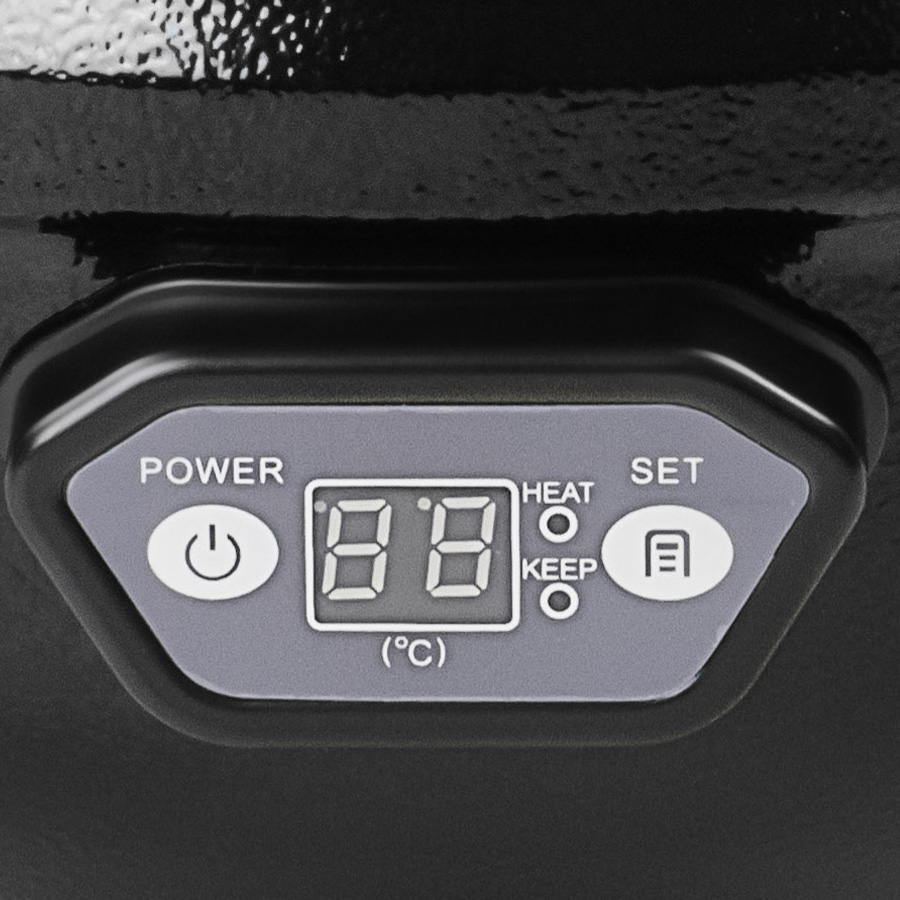 Intuitive operation via LCD screen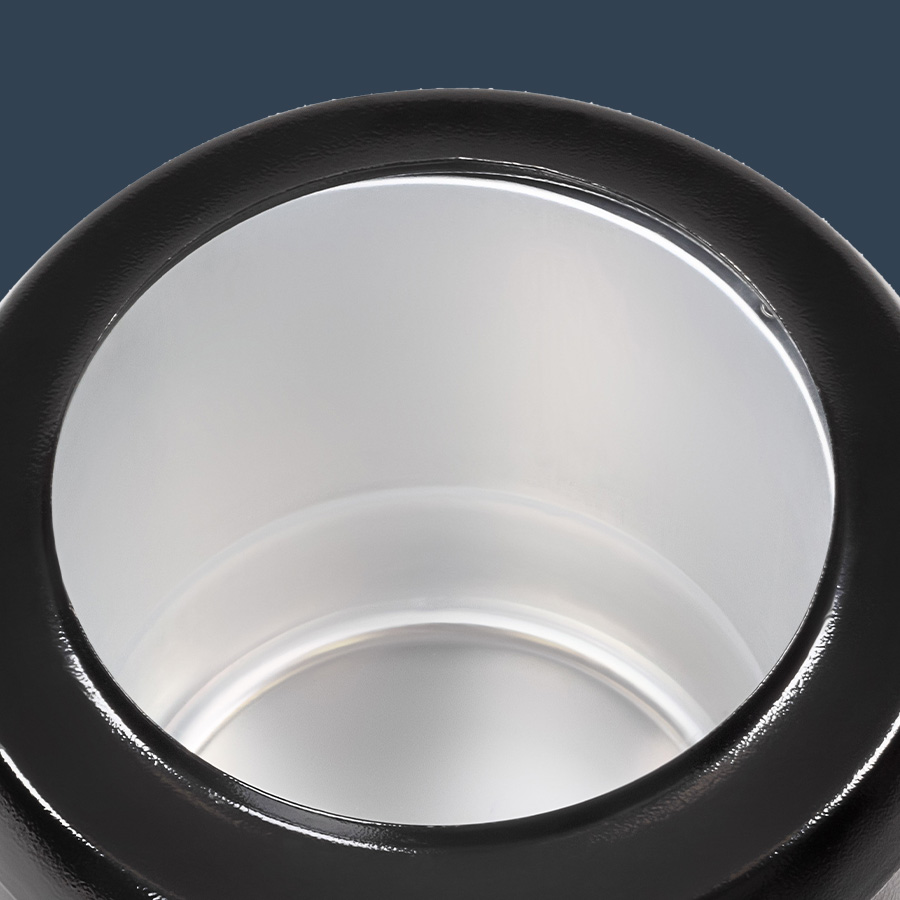 Inner container can be removed for cleaning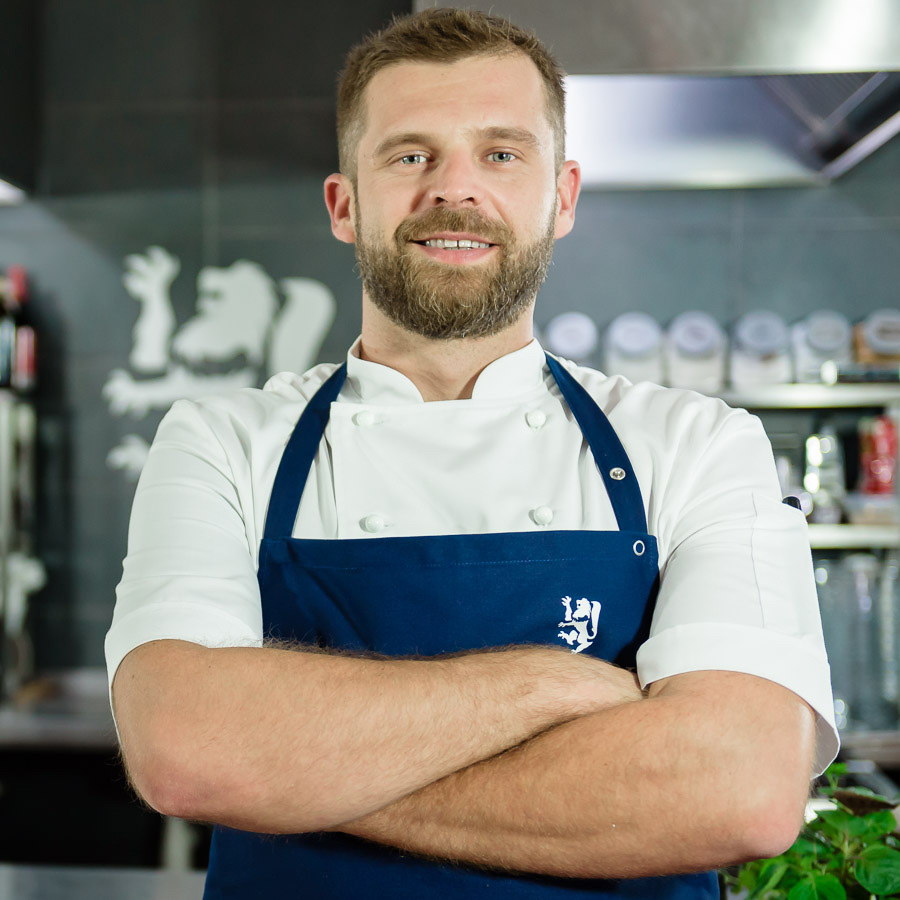 Tested by Michał Orłowski, head chef of prestigious restaurants in Sydney and Warsaw. An experienced and professional restaurateur, just like our customers.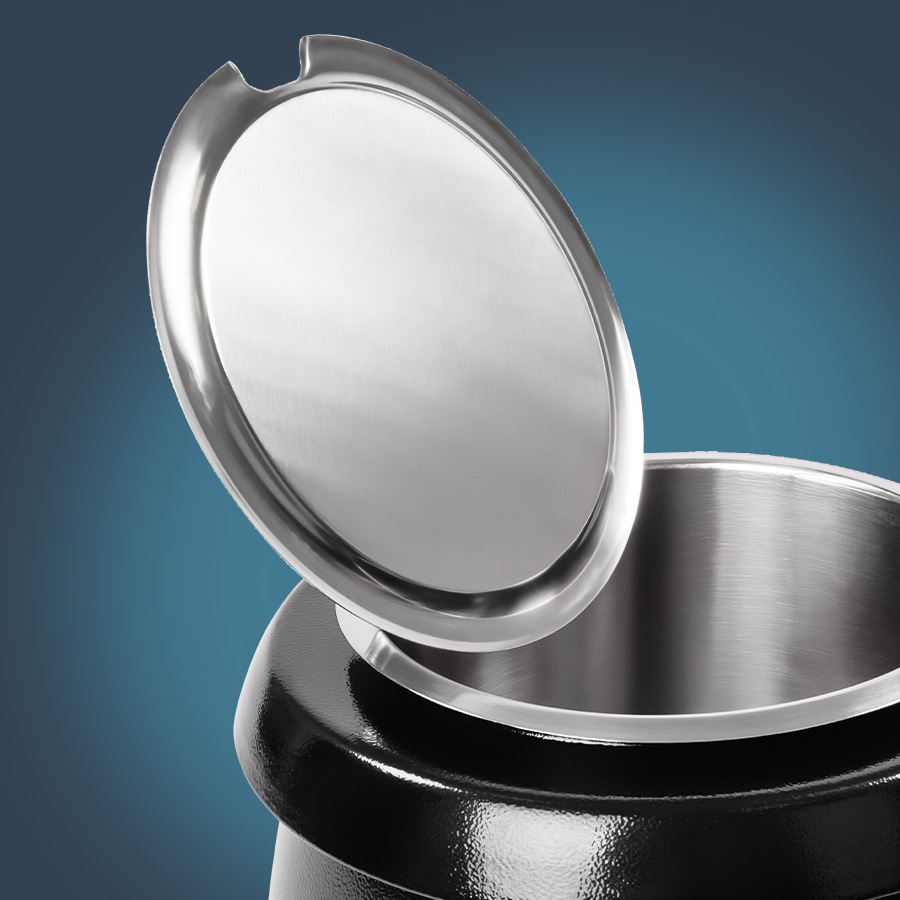 Hinged lid with ladle hole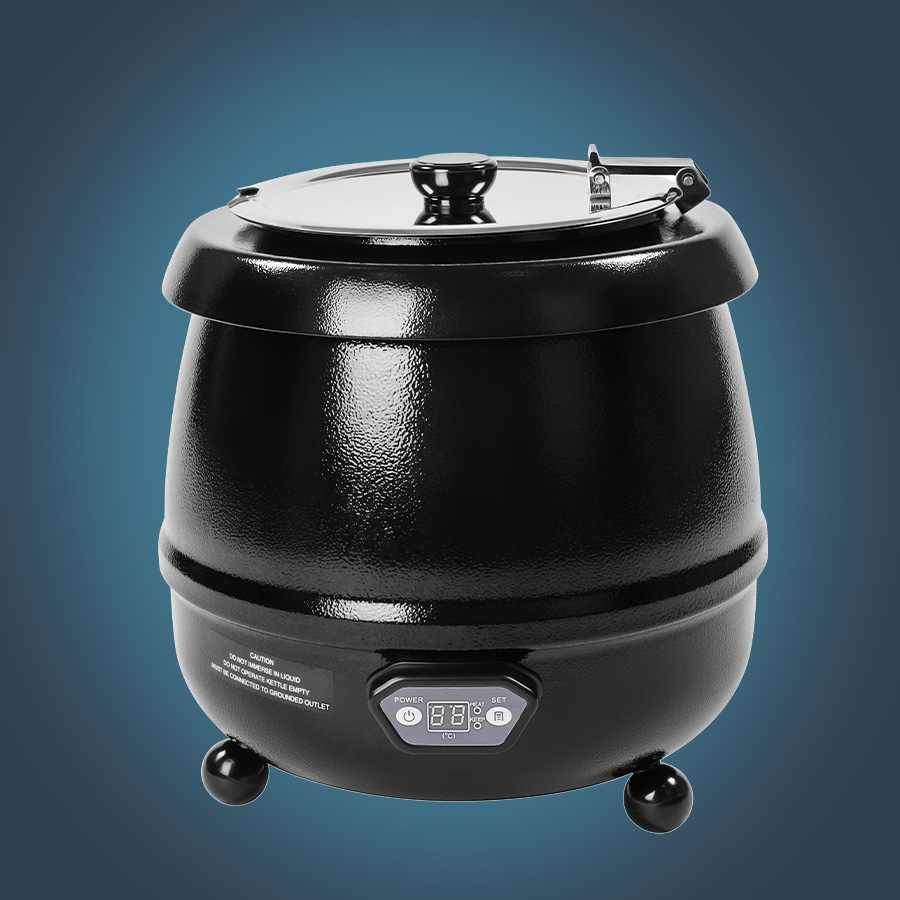 Insulated: Maintains heat for a long time, even after switching off
Smooth surfaces are easy to clean
3 non-slip feet stabilise the kettle
PRO TIP
Check the water level regularly to avoid malfunction. It keeps the food hot and protects the device from overheating.
I always use a solution of water and vinegar for descaling. It extends the lifetime of the equipment and improves the aesthetics.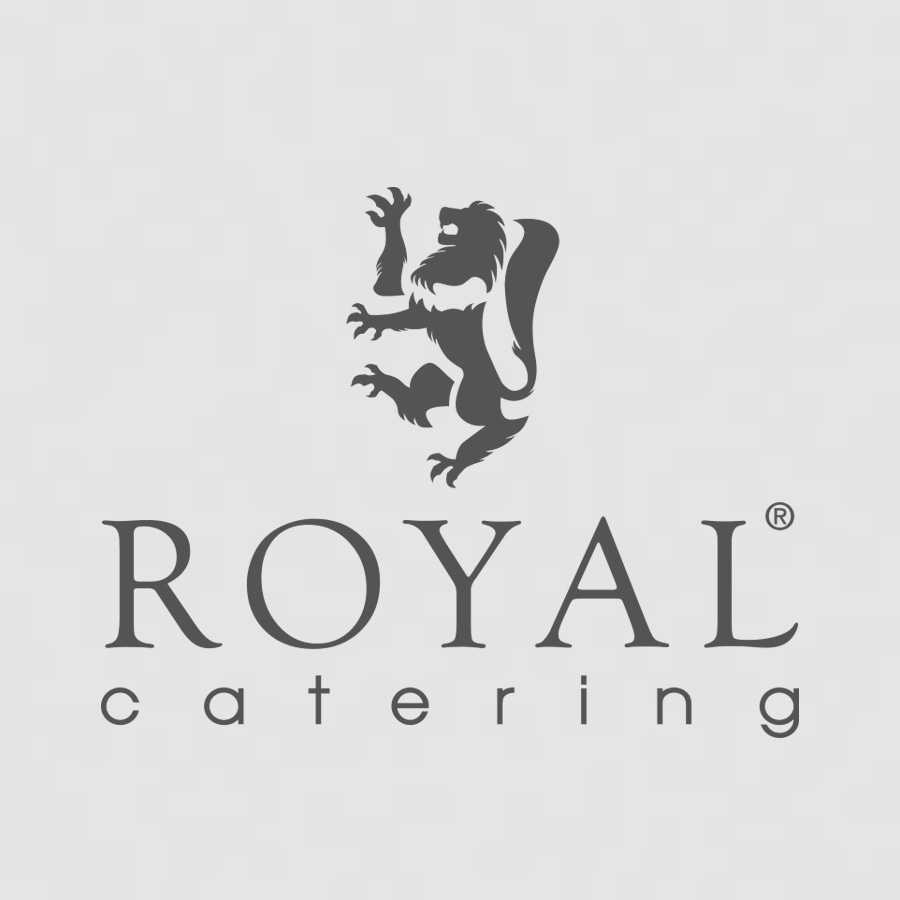 Automatic thermostat maintains the selected temperature in a range from 30-80 °C
Water bath protects food from burning
Stainless steel is durable and food safe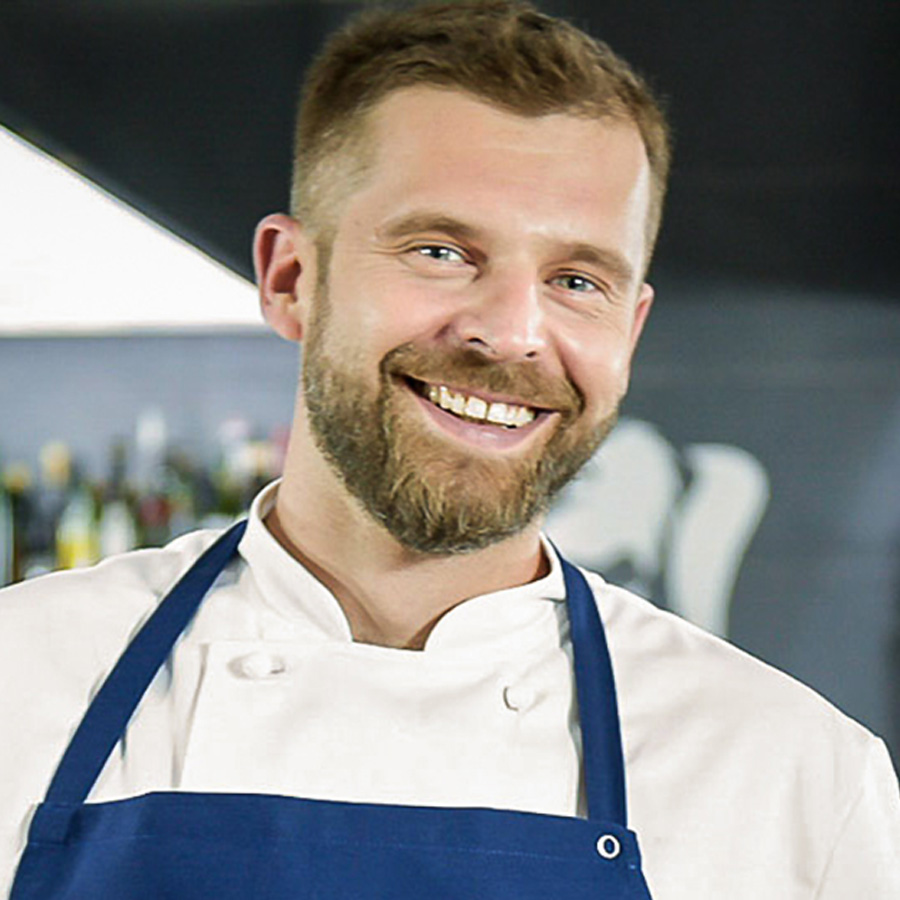 Review from Michal Orlowski Expondo Expert (14 Feb 2019)
Ideal for buffets
I would recommend this soup kettle to any canteen or catering business. It's perfect for buffets at weddings or other events. The kettle uses the operating principle of a bain marie to maintain a steady temperature over many hours without interruption or the risk of burning the contents. The inner container can be removed for easy cleaning. The soup kettle's truly robust steel construction guarantees years of problem-free use.
Head chef of prestigious restaurants in Sydney and Warsaw. An experienced and professional restaurateur
---
Sort by...
---
Evaluations will be activated after verification.
Reviews from Anonym (25 Aug 2020)
Reviews from Anonym (25 Aug 2020)
Très bon produit
Still not sure?
Our experts are ready to help!
Mon - Fri 09:30am - 04:30pm
This product
Capacity: 10 Litres

Power: 400 Watt

Diameter: 36 cm

LCD Display

Dimensions: 36 x 36 x 38 cm
Ready to ship today, Delivery time appr. 1-2 weeks**
Soup Kettle - 10 Litres - digital
Ready to ship today, Delivery time appr. 1-2 weeks**
Capacity: 10 Litres

Power: 400 Watt

Diameter: 36 cm

LCD Display

Dimensions: 36 x 36 x 38 cm