Hot Dog Warmer - 10 litres
Manufacturer: Royal Catering | Item number: EX10010267 | Model: RCHW-1000
Powerful—1,000-watt heating element
Intuitive—easy operation for professional use
Precise—temperature can be steplessly adjusted between 30 - 90 °C
Low-maintenance—easy to clean thanks to stainless steel
Practical—robust and compact design
Ready-to-serve snacks with the hot dog warmer from Royal Catering
Sausages and hot dogs are a favourite for hungry guests both large and small all year round. With the hot dog warmer from expondo's Royal Catering catering equipment collection, you can make sure that your snack bar, bistro or petrol station always has hot and crisp provisions available.
Powerful and compact hot dog warmer for professional use
The sausage warmer is the perfect solution for keeping hot dogs or sausages hot and ready to serve. The temperature of the sausage warmer can be set with a control knob in a range from 30 to 90 °C and kept constant thanks to the integrated thermostat.
The 10 L container of the sausage warmer is equipped with a powerful 1,000 W heating element and quickly reaches the set temperature. Thanks to the special stainless steel insert, the sausages stay above the water level and are kept hot with steam. This prevents the flavour of the sausage from being diluted. The lid, which is divided in the middle, allows sausages to be removed quickly without unnecessarily losing too much heat. The lid can be easily removed with one hand for filling or cleaning.
Two status lights allow you to tell if the hot dog warmer is switched on and whether it has already reached the set temperature. The compact housing of the sausage warmer is made entirely of stainless steel and is therefore very easy to clean.
Temperature range
30 - 90 °C
Dimensions of the container
29.9 x 23.8 x 15 cm
Dimensions (LxWxH)
36.00 x 27.00 x 30.00 cm
Shipping dimensions (LxWxH)
42.00 x 32.50 x 33.00 cm
Download PDF
Hot dog warmer RCHW-1000
Instruction manual
hohe Leistung von 1.000 W erwärmt schnell Wasser
10 l Fassungsvermögen für eine große Anzahl von Würsten
Dampfgaren bewahrt Form und Struktur der Würstchen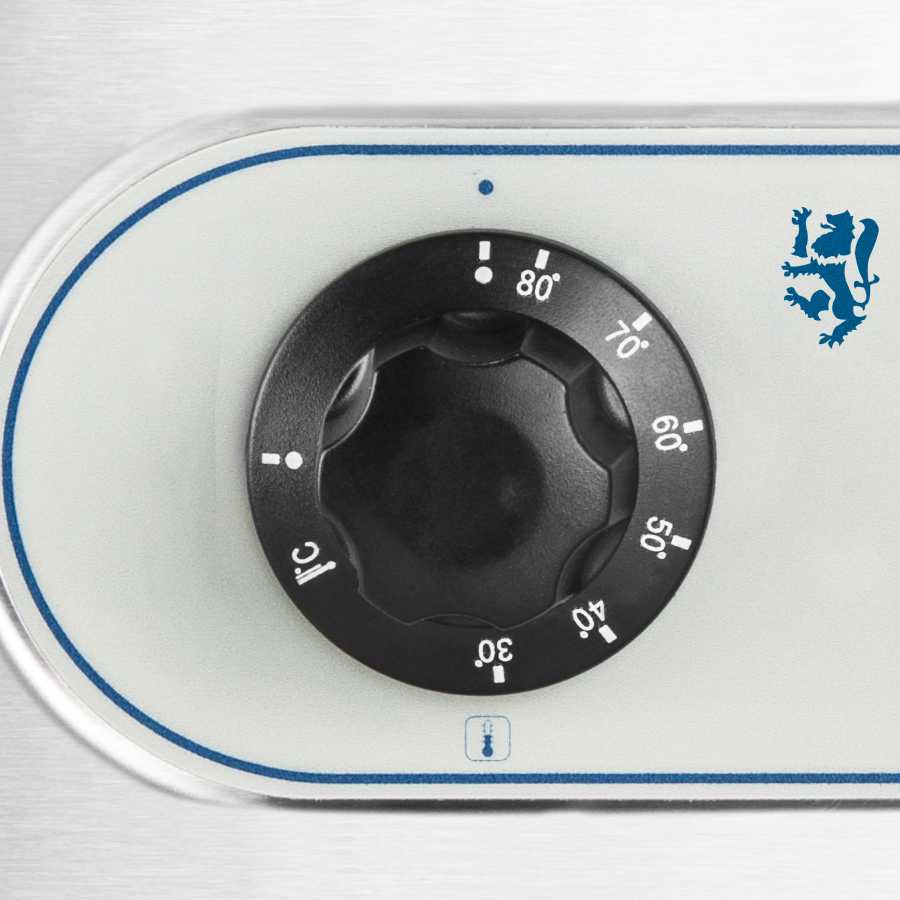 praktisches Thermostat hält die Temperaturen im Bereich von 30 - 90 °C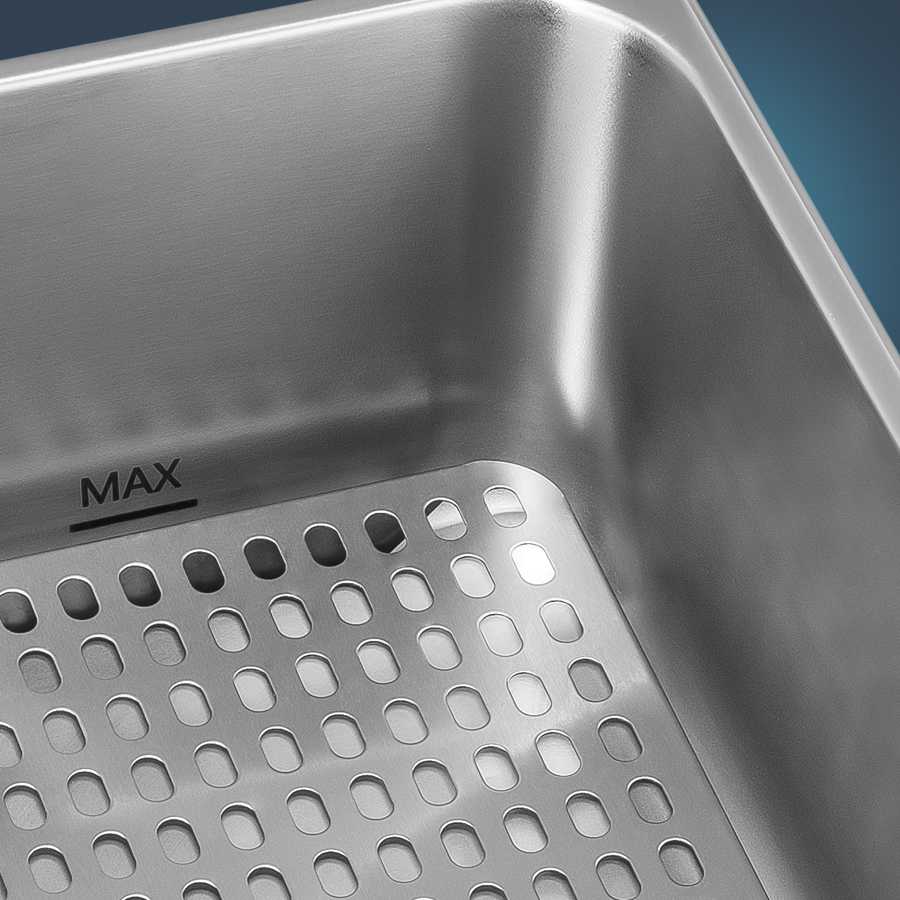 Perforation im Boden verteilt Dampf perfekt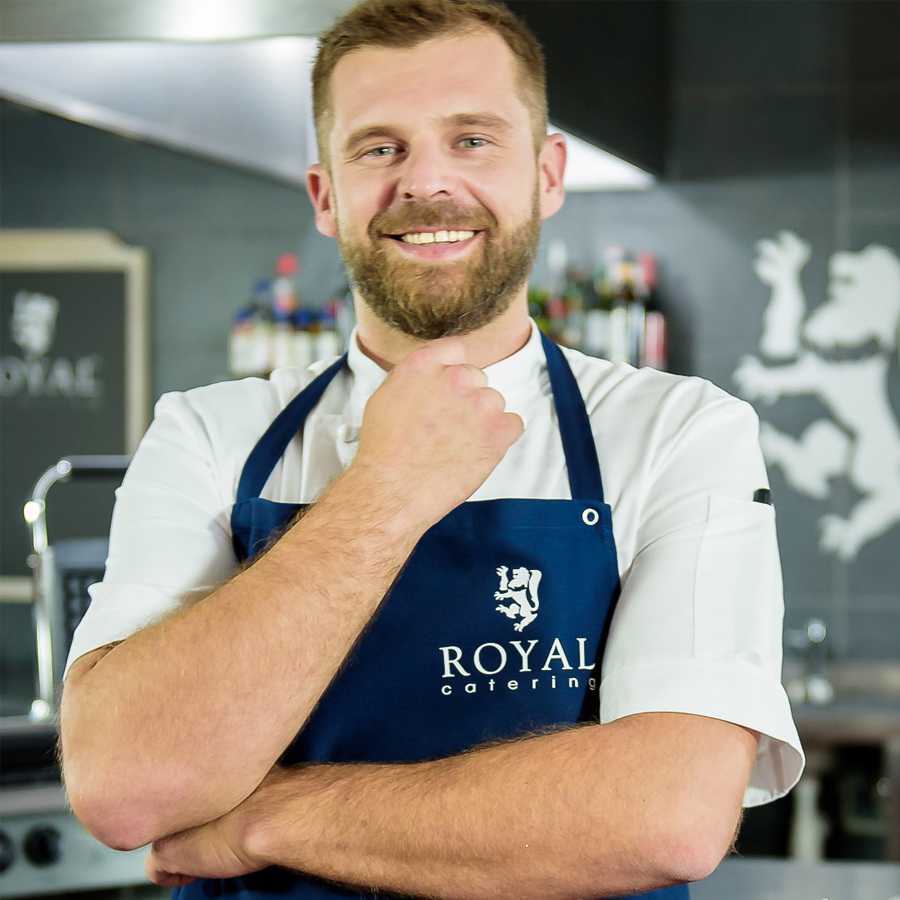 Getestet von Michał Orłowski , Chefkoch renommierter Restaurants in Sydney und Warschau. Ein professioneller und erfahrener Gastronom, genau wie unsere Kunden.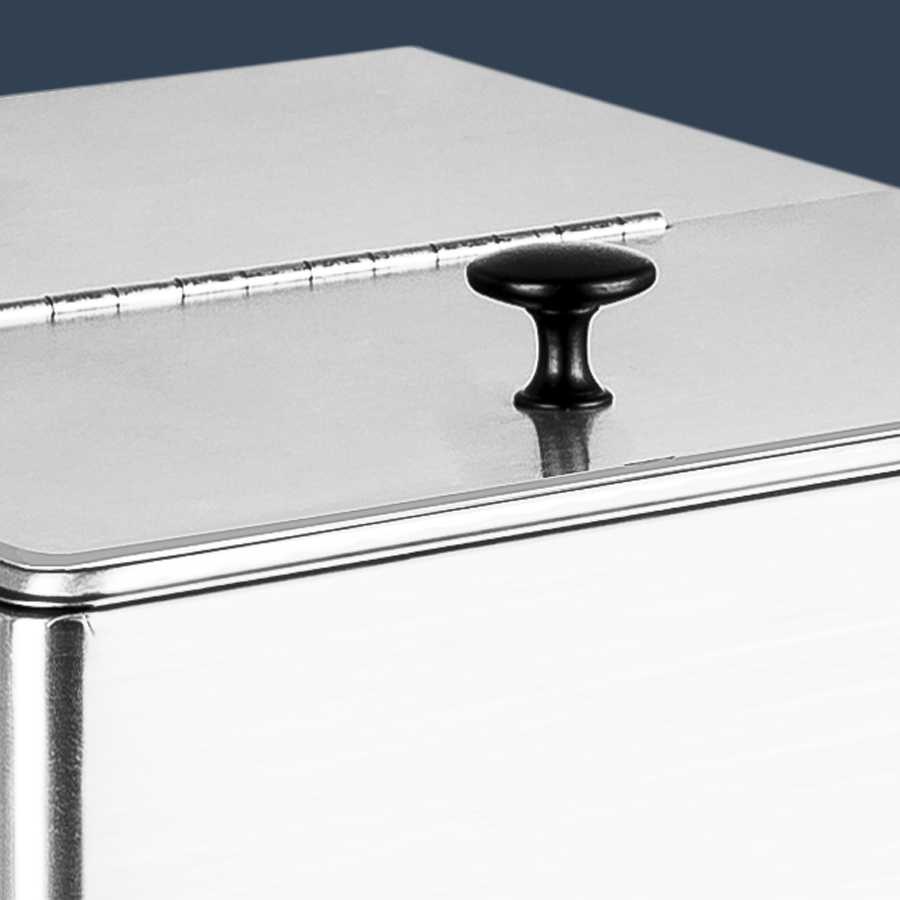 hitzeresistenter Griff schützt vor Verbrennungen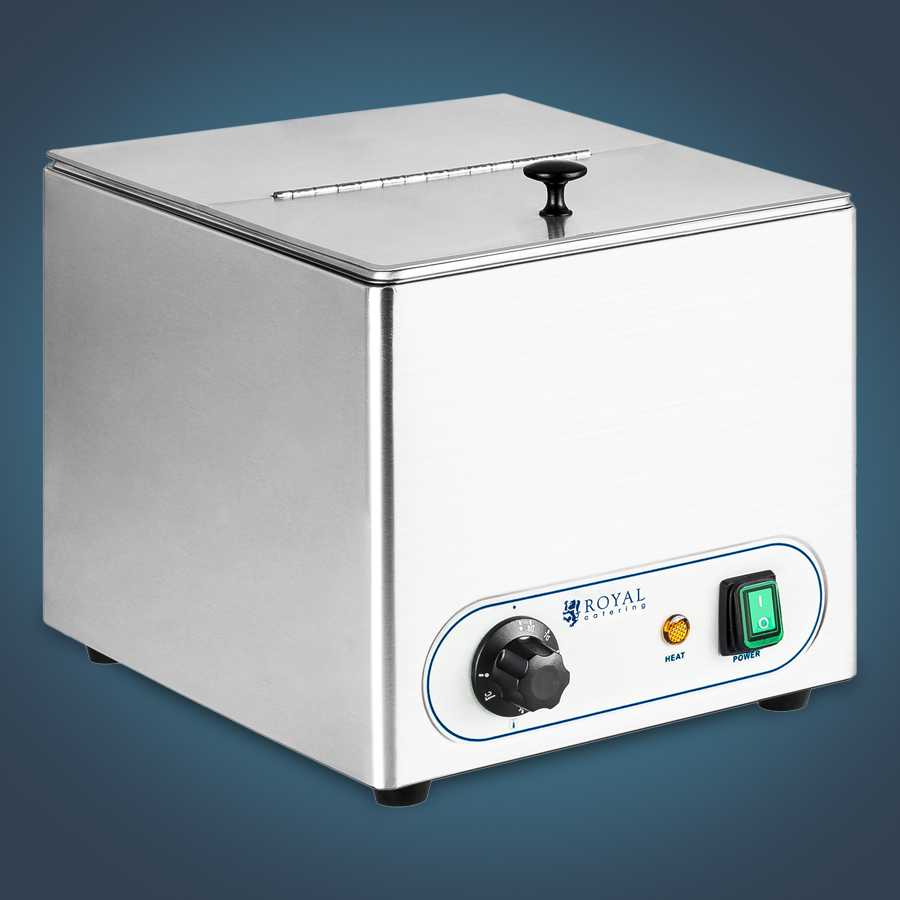 intuitive Tasten- und Reglerbedienung
kompaktes und leichtes Gerät ist einfach zu transportieren
4 rutschfeste Füße bieten Stabilität
PRO TIP
Sie können dem Wassertank verschiedene Kräuter, Wacholder, Zitronengras oder zerdrückte Knoblauchzehen hinzufügen. Die Würste erhalten so ein einzigartiges Aroma.
Um den Gerät einen schönen Glanz zu verleihen, poliere ich die Oberfläche regelmäßig mit einer Lösung aus Wasser und Essig oder speziellen Edelstahlreinigern.
perfekt für ein Buffet geeignet
hergestellt aus langlebigem, lebensmittelechtem Edelstahl
glatte Oberflächen sind leicht zu reinigen
I work with professional products every day. For this video, I made sure to test the device thoroughly. You can take a close look at how this product works and then decide which model is best for your business. I hope my video and tips will help to make your business even more successful.
Head chef of prestigious restaurants in Sydney and Warsaw. An experienced and professional restaurateur
What temperatures can I set with the device?
You can set any temperature between 30 - 90 °C using a stepless rotary control.
What's the best way to clean the device?
The hot dog warmer is made of stainless steel and is best cleaned with stainless steel cleaner. Alternatively, you can use a solution of vinegar and water to give the appliance a nice shine.
★
★
★
★
★
Write the first review for this product
---
---
Leave a review (5 stars is highest, 1 is lowest)
★
★
★
★
★
Click on the link sent to your e-mail address and confirm your opinion! It will be published after verification.
Still not sure?
Our experts are ready to help!
Mon - Fri 09:30am - 04:30pm