Hot Food Display - 160 L - 1,500 W - lighting
Manufacturer: Royal Catering | Item number: EX10011905 | Model: RCWS-160S
Adjustable—with a precisely adjustable temperature range of 30 to 90 °C for heating or tempering a variety of food items
Spacious—plenty of space for delicacies on three large shelves which can be easily removed for cleaning
Fresh—a water dish keeps the air moist and prevents food from drying out
Simple—the sliding door made of tempered glass makes it easy to add or remove food items and, together with the two interior lights, ensure perfect presentation
Hygienic—easy to clean thanks to high-quality stainless steel, tempered glass, removable shelves and a drawer for crumbs
Hot food display
The hot food display RCWS-160S from Royal Catering's food service equipment collection is perfect for warming, tempering and displaying various kinds of foods such as pizza, sandwiches, fried foods or baked goods. The warming cabinet offers guests at the buffet in your hotel, cafe or restaurant consistently fresh and ready-to-eat foods—perfectly presented and easy to take.
Warm, fresh foods presented in just the right light
The interior of the hot food display can be promptly heated to the desired temperature with the help of an efficient and powerful 1,500 W heating element. You can set the temperature in a range from 30 to 90 °C using a dial. The practical and energy-saving thermostat perfectly maintains the set temperature.
There are three shelves inside the display on which you can perfectly present your wares on 81 x 40, 37 and 34 cm. The heating system is equipped with a water dish which lightly moistens your food items through evaporation, preventing your culinary specialties from drying out due to the heat. The interior illumination provides the right lighting to display even the specialties located in the back to perfect advantage.
The housing is made of sturdy stainless steel, a material that is corrosion-resistant, hygienic, durable and maintains its bright and shiny appearance even after decades of use. The sides are made of tempered glass and extremely safe and robust. The backside of the heated display case has two sliding doors made of the same glass, which allows you to safely and conveniently remove or refill food. The four rubber feet ensure the stability of the display cabinet and protect the surface underneath from scratches.
The hot food display is very easy to clean. Due to the smooth glass surfaces and the use of stainless steel, mild cleaning agents are sufficient. In addition, there is a removable collection tray in the bottom of the housing for crumbs which can be emptied in the blink of an eye.
Temperature range
30 - 90 °C
Material, housing
Stainless steel, tempered glass
Dimensions, shelves
81 x 40, 37, 34 cm
Dimensions (LxWxH)
56.80 x 85.60 x 68.50 cm
Shipping dimensions (LxWxH)
92.00 x 63.00 x 73.50 cm
Download PDF
Hot food display RCWS-160S
3 shelves
Water container
Crumb drawer
Instruction manual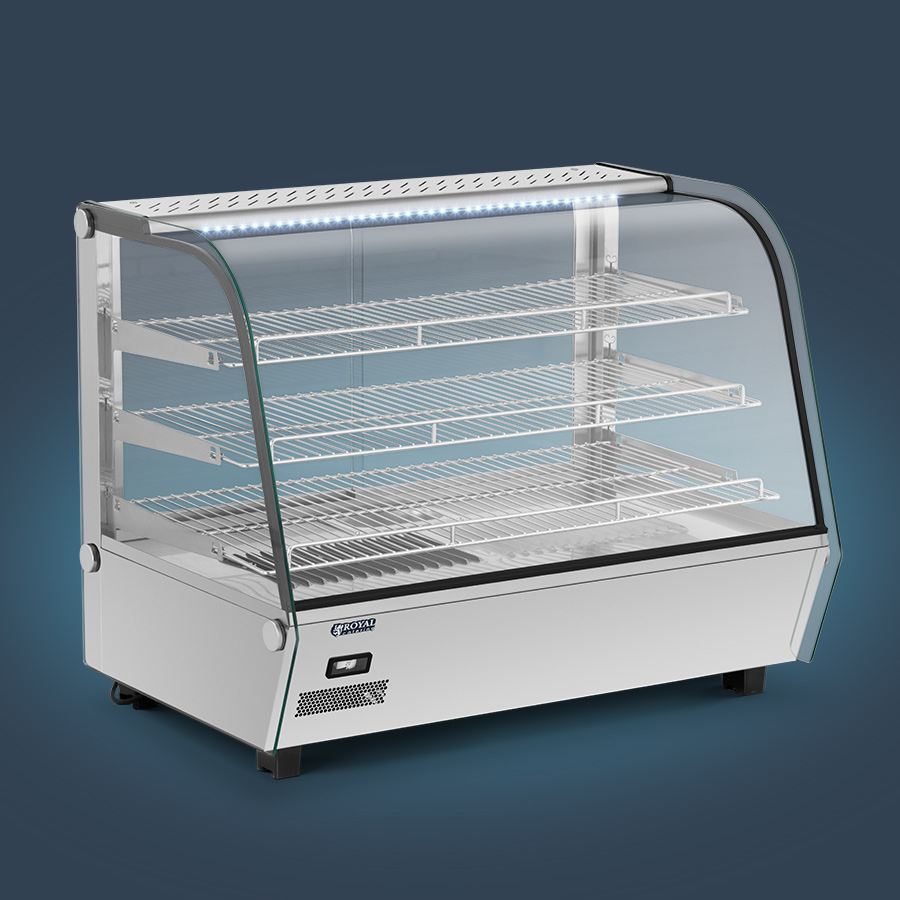 leistungsstarke Heiße Theke mit 1.500 W
geräumige Auslage für Ihre Produkte
perfekt für Pizza, Aufläufe, Toast und Backwaren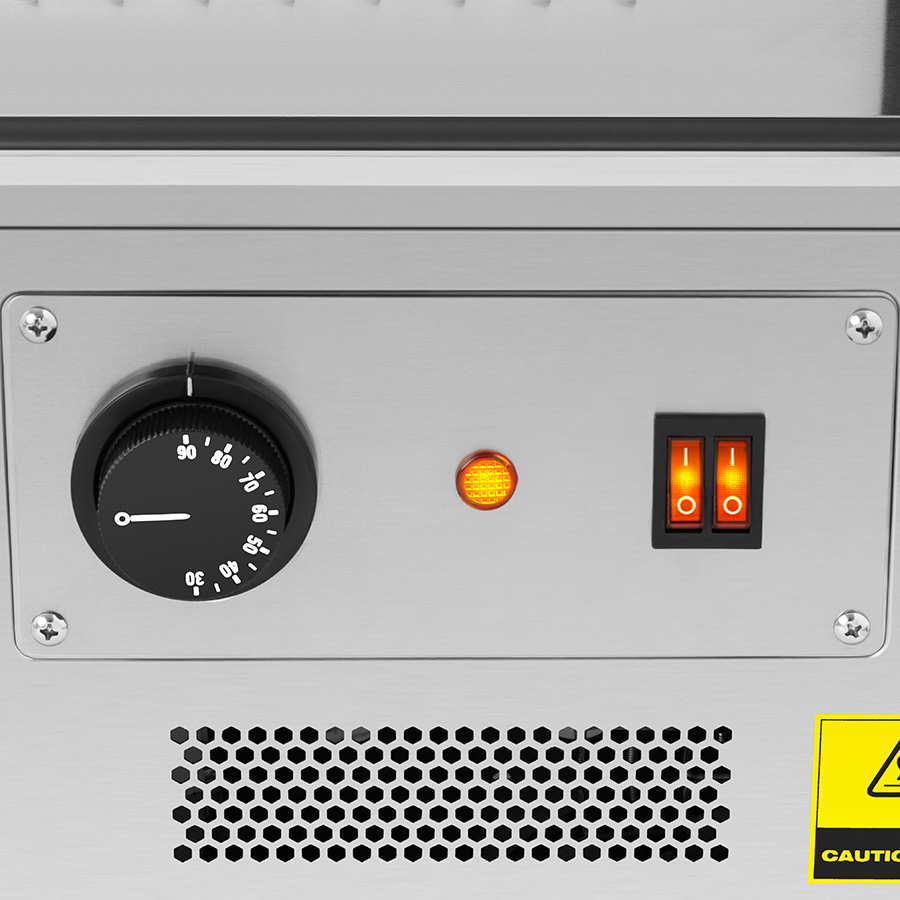 intuitive Handhabung durch übersichtliches Bedienfeld
optimale Luftfeuchtigkeit durch Wassertank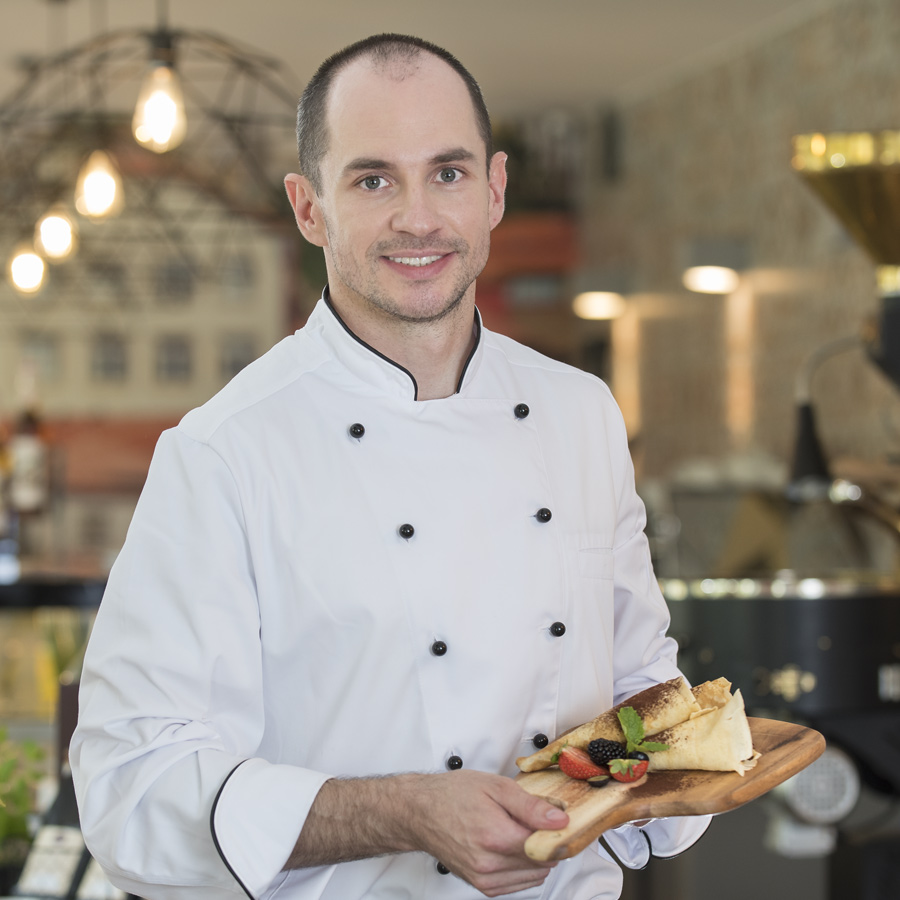 Getestet von Artur Siwiec, Chefkonditor renommierter Hotels und Restaurants in Berlin und Warschau. Ein Profi mit 20 Jahren Berufserfahrung.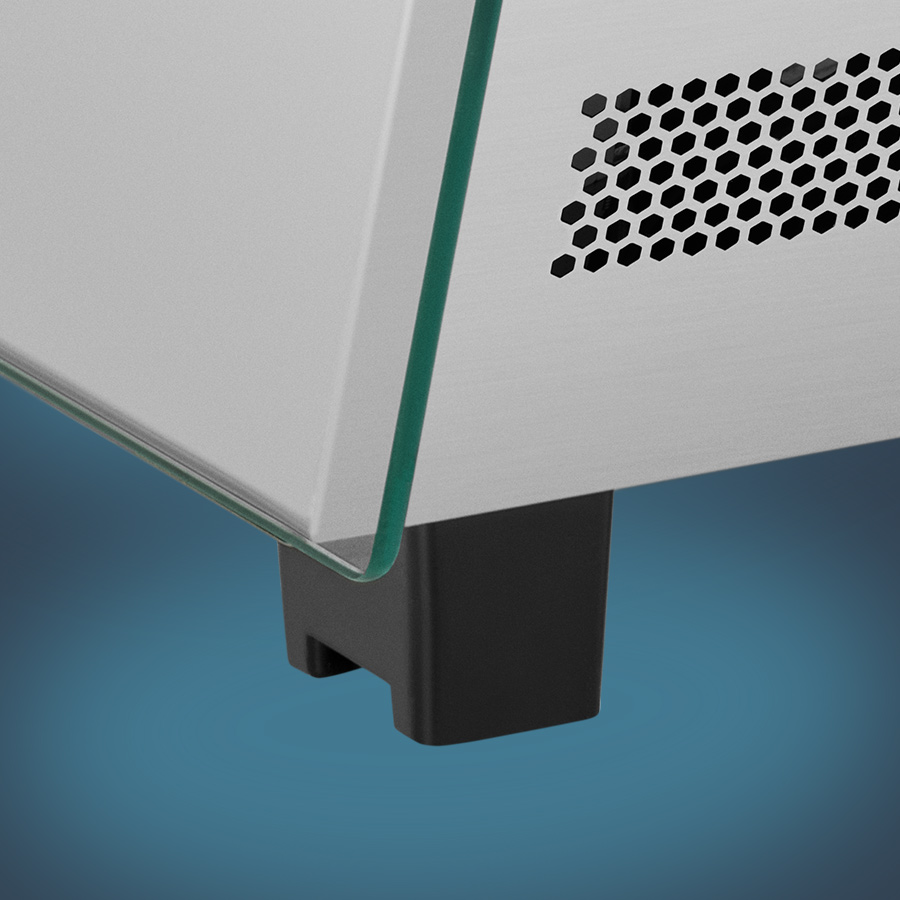 Standsicherheit gewährleisten 4 Anti-Rutsch-Füße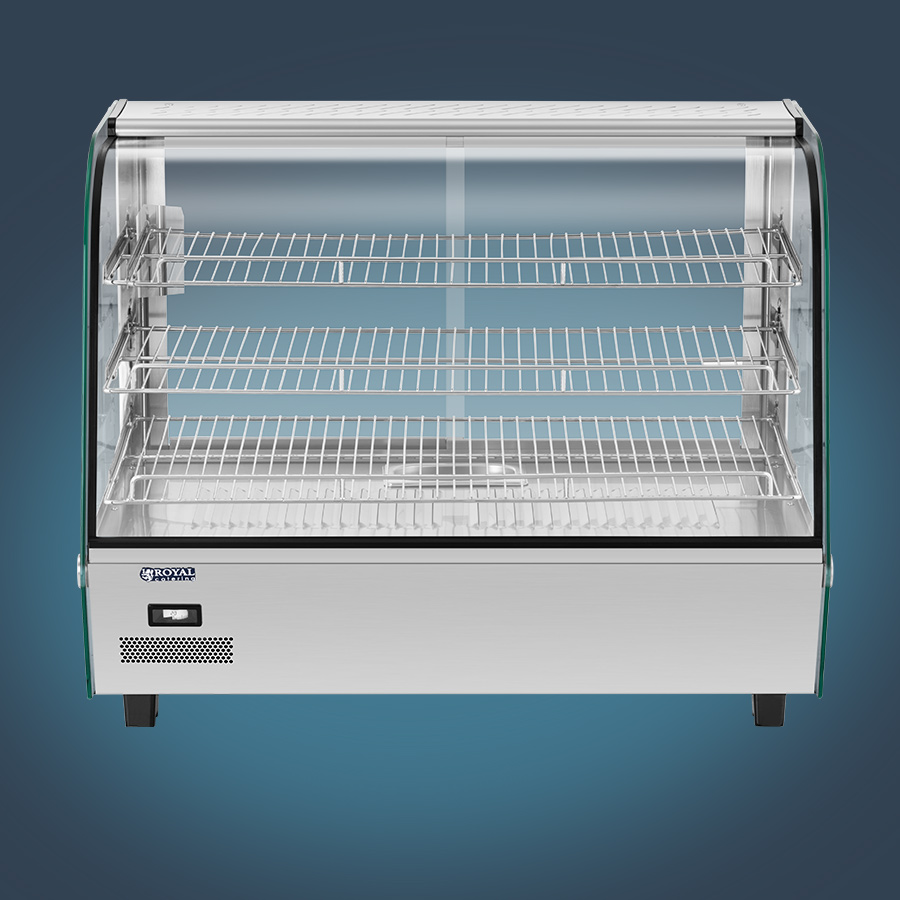 robuste Konstruktion aus Edelstahl und gehärtetem Glas
Schiebetür zum Befüllen der Theke auf der Rückseite
Lampen sorgen für eine attraktive Innenbeleuchtung
PRO TIP
Ich fülle täglich vor dem Gebrauch den Wasserbehälter auf, um eine optimale Luftfeuchtigkeit im Innenraum der Heißen Theke zu erhalten.
Für die Präsentation Ihrer Speisen eignen sich am besten Behälter aus Edelstahl oder Porzellan.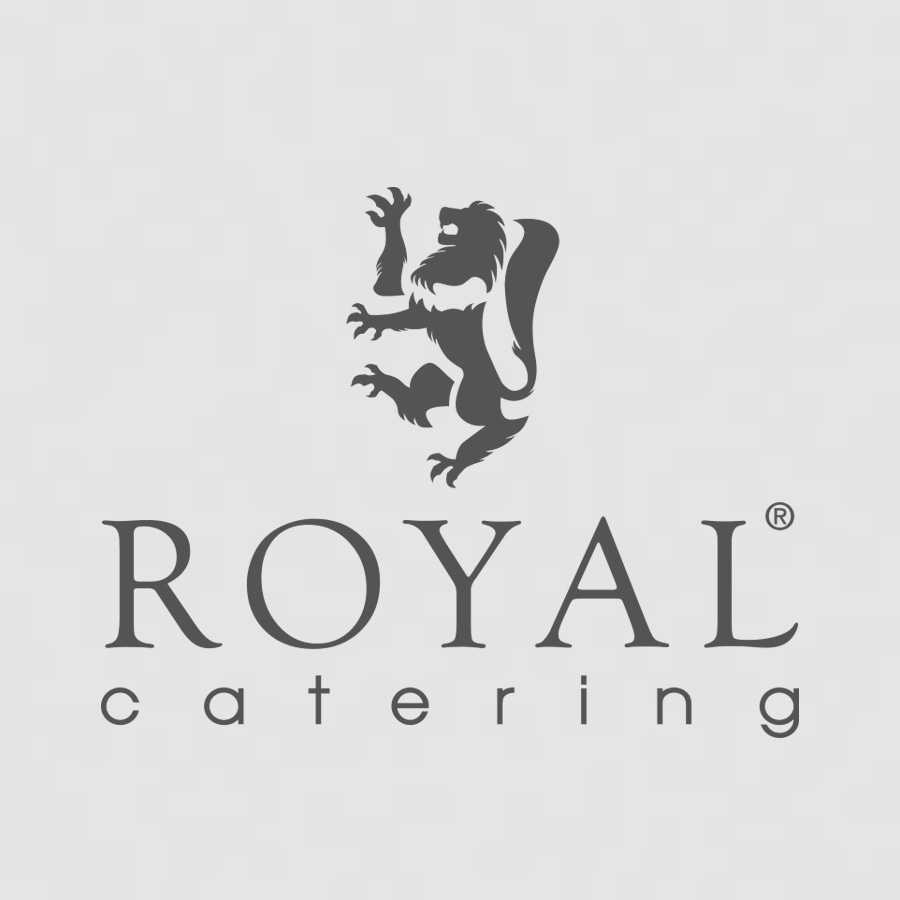 großes Fassungsvermögen von 160 l
bequeme Präsentation der Produkte auf 3 Ablagen
einfache Temperaturregelung von 30 - 90 °C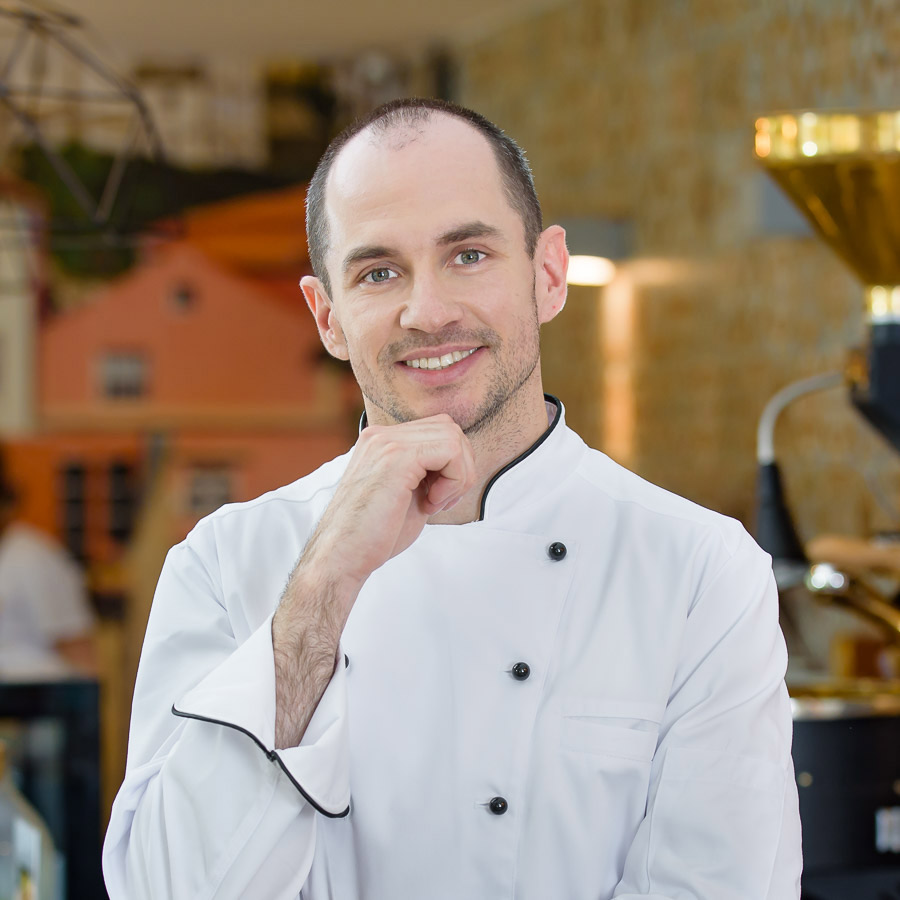 For what kinds of foods is this hot food display intended?
With a temperature range of 30 to 90 °C, the hot food display case is perfect for heating and keeping warm all kinds of food, including pizza, meatloaf or muffins. The built-in water dish prevents food items from drying out, which makes the hot food display perfect for presentably storing even delicate food items.
Is the hot food display easy to clean?
Yes, thanks to high-quality materials like stainless steel and tempered glass as well as smooth surfaces and excellent workmanship, this display is fast and easy to clean. The case also has a crumb drawer, so you can easily remove fallen pieces of food. We recommend using a mild cleaning agent and a soft cloth and wiping the display case dry afterwards.
★
★
★
★
★
Write the first review for this product
---
---
Leave a review (5 stars is highest, 1 is lowest)
★
★
★
★
★
Click on the link sent to your e-mail address and confirm your opinion! It will be published after verification.
Still not sure?
Our experts are ready to help!
Mon - Fri 09:30am - 04:30pm
This product
Output: 1,500 W

Temperature: 30 - 90 °C

Shelves: 81 x 40/37/34 c

Stainless steel/tempered glass

Lighting
Ready to ship today, Delivery time appr. 6-10 working days
Hot Food Display - 160 L - 1,500 W - lighting
Ready to ship today, Delivery time appr. 6-10 working days
Output: 1,500 W

Temperature: 30 - 90 °C

Shelves: 81 x 40/37/34 c

Stainless steel/tempered glass

Lighting