Serving Trolley - 3 Shelves - Up to 150 kg - Multicoloured
Manufacturer: Royal Catering | Item number: EX10011011 | Model: RCSW 3C
Product highlights
Carrying capacity per shelf: 50 kg
Distance between shelves: 28 cm
Ram protection
Vibration-proof swivel rolls
Corrosion-resistant stainless steel
Robust stainless steel construction with different colours - perfect for catering companies and easy to clean
Capacity of up to 150 kg - three shelves for a lot of storage space
High-quality smooth-running wheels made of thermoplastic rubber protect the floors from scratches and move easily
Vibration-proof rubber mats underneath the shelves for less vibration and noise
Swivel rolls for a higher mobility and 4 parking brakes for a safe stand
Serving Trolley - 3 Shelves - Up to 150 kg - Multicoloured
The serving trolley RCSW 3C by Royal Catering has three sturdy shelves and its solid craftsmanship makes it perfect for usage in canteens, restaurants, hotels or public facilities. It makes it easy to serve food and beverages or clean up dishes and transport them to the kitchen. The stainless steel service trolley is durable and easy to clean.
Material, trolley
Stainless steel
Material, wheels
Thermoplastic rubber
Colour of the shelves
Black, red, yellow
Capacity (overall)
150 kg
Carrying capacity per shelf
50 kg
Dimensions, shelves
900x500 cm
Distance between shelves
28 cm
Dimensions, tubes
2.5 x 2.5 cm
Type of wheels
360°-rotatable
Anti-vibration rubber
Yes
Dimensions (LxWxH)
58.00 x 101.50 x 96.50 cm
Shipping dimensions (LxWxH)
92.00 x 52.00 x 16.00 cm
Download PDF
Serving Trolley RCSW 3C
3 shelves
Mounting kit
Instruction manual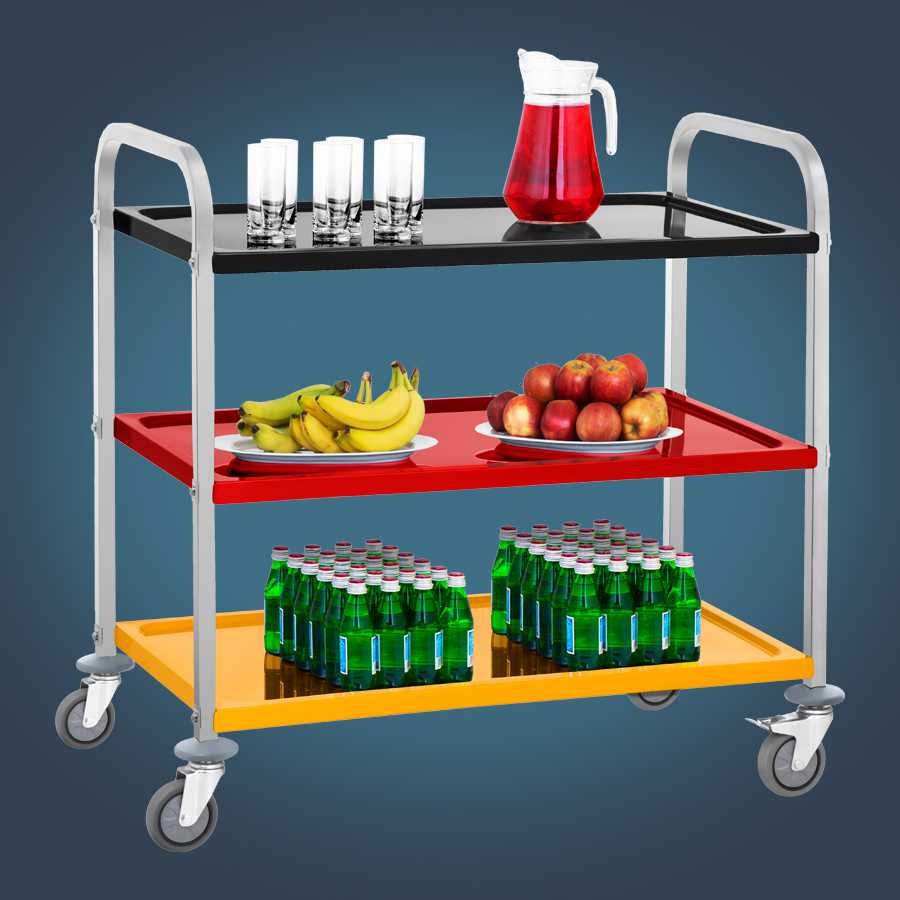 hohe Tragfähigkeit bis 150 kg
3 geräumige Ablagen perfekt für Geschirr
attraktive Farbgestaltung für Restaurants, Hotels, Gasthöfe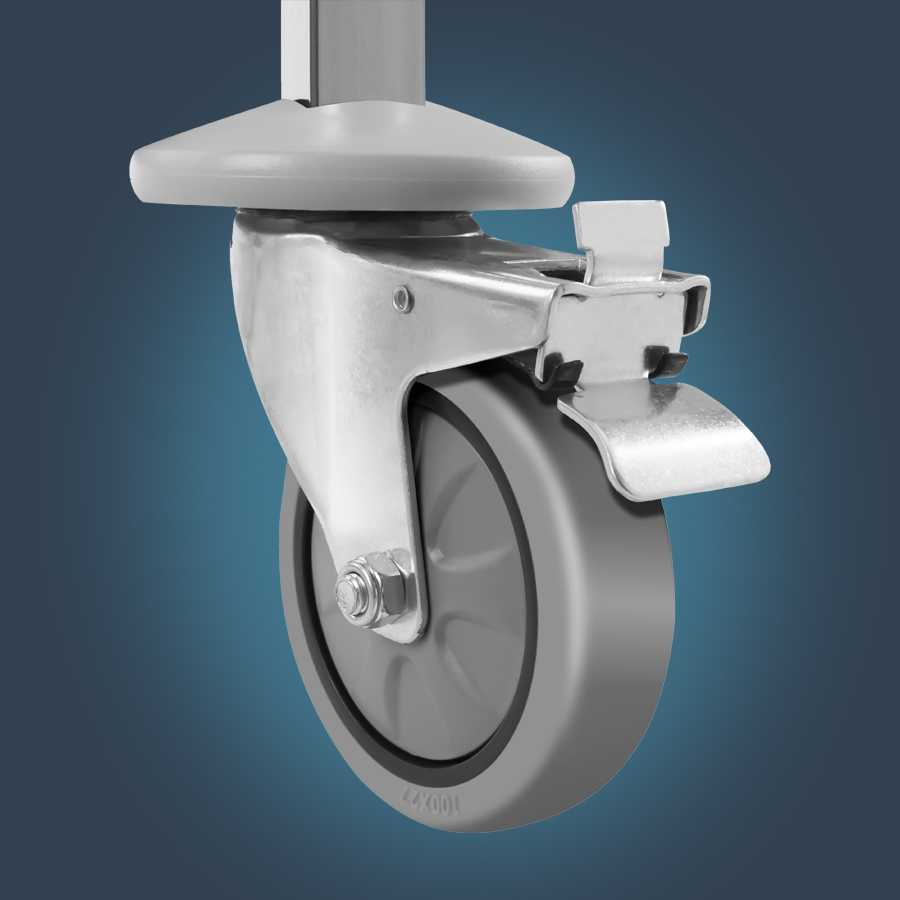 4 Leichtlaufrollen mit 2 praktischen Bremsen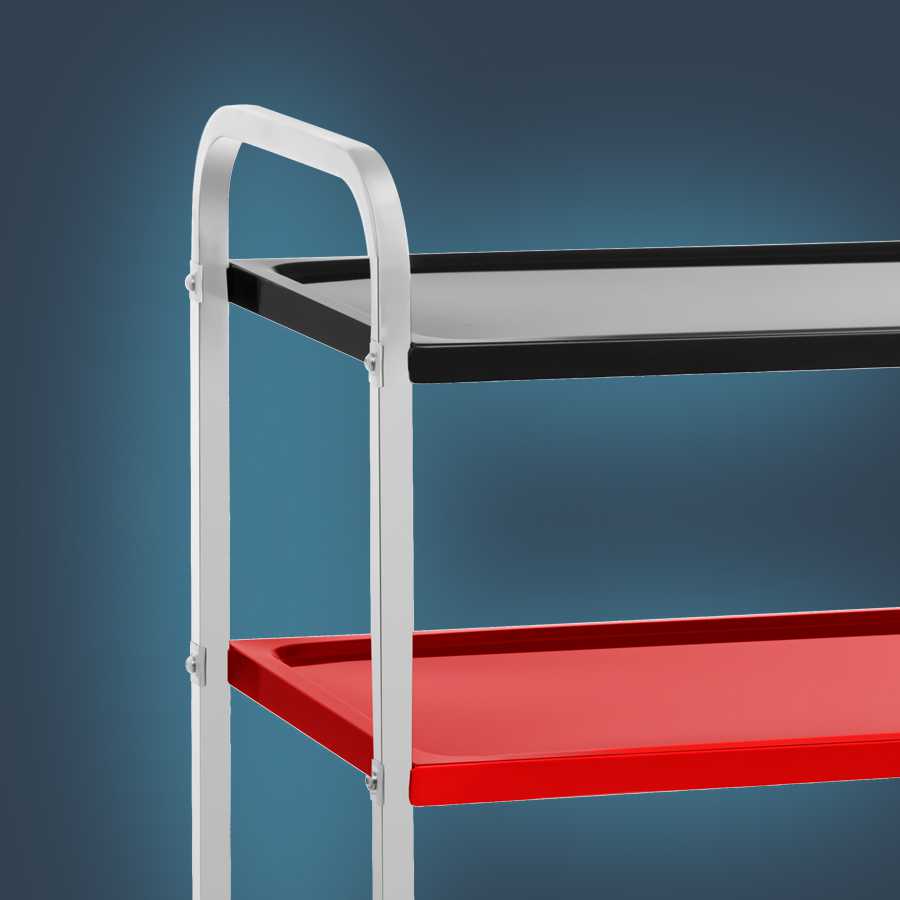 leicht manövrierbar durch komfortable Griffe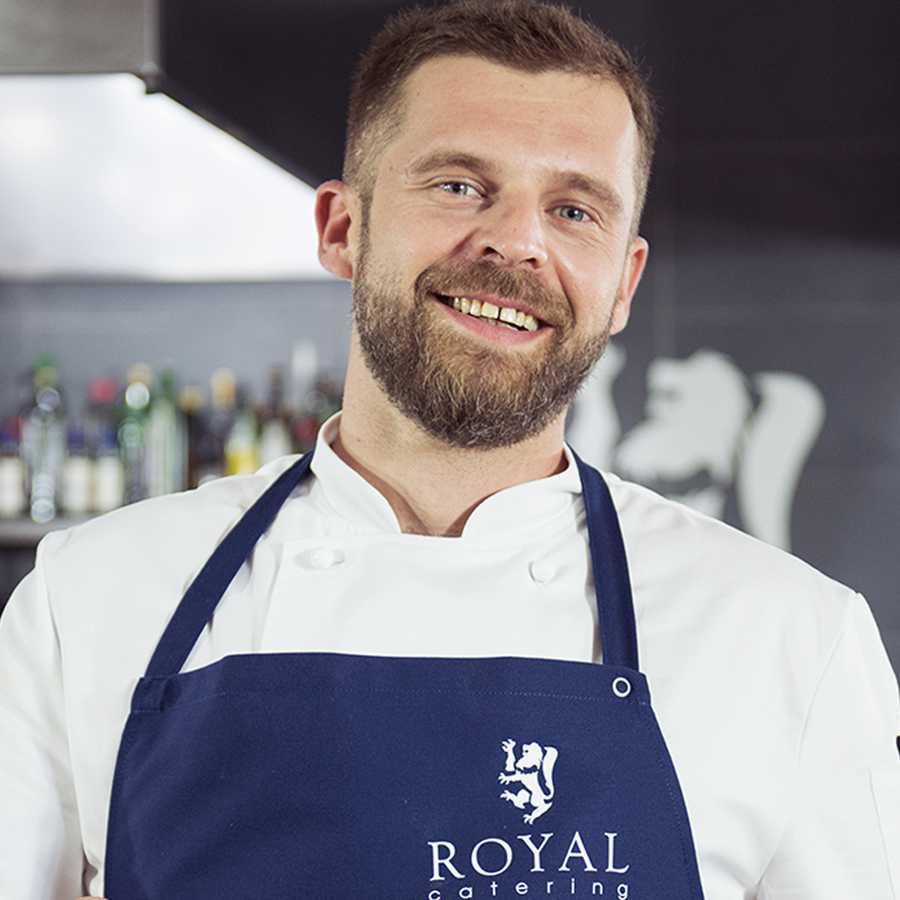 Getestet von Michał Orłowski , Chefkoch renommierter Restaurants in Sydney und Warschau. Ein professioneller und erfahrener Gastronom, genau wie unsere Kunden.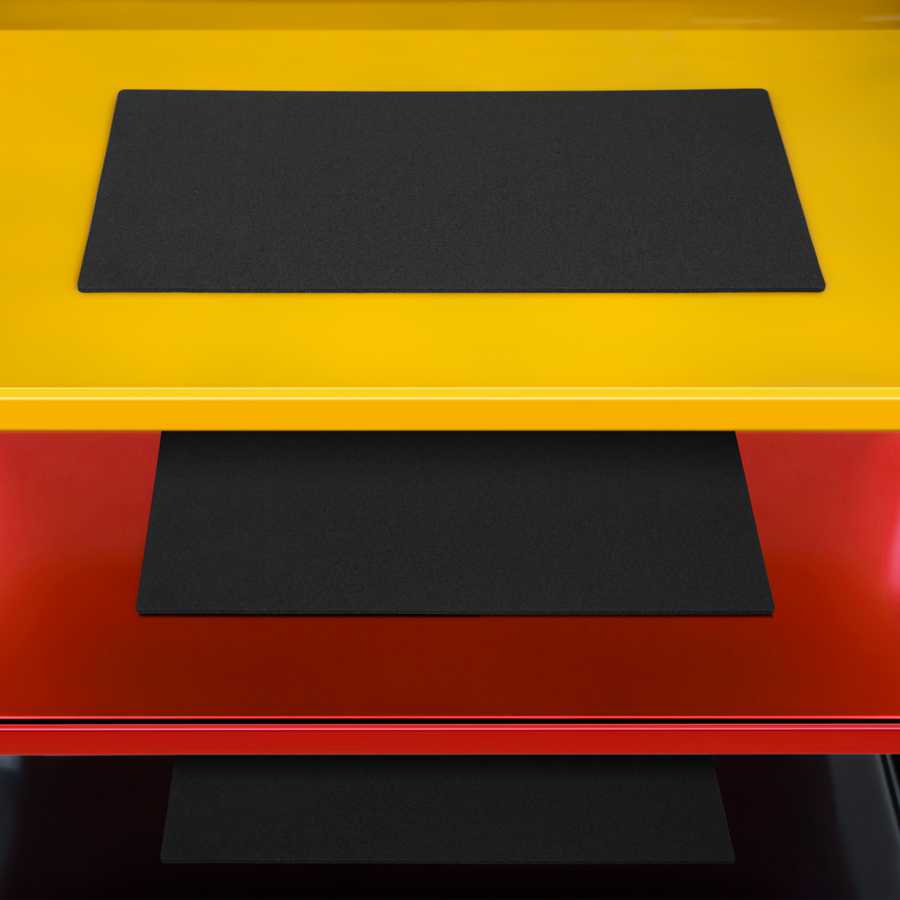 spezielle Matten dämpfen Vibrationen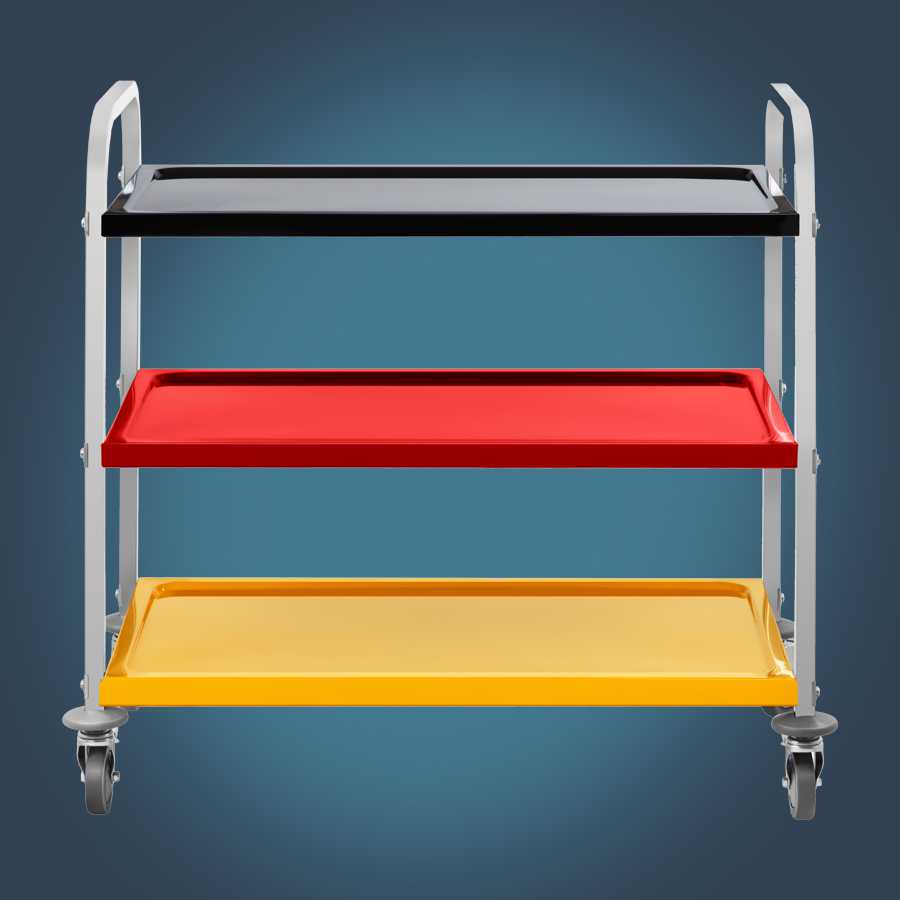 Gummiräder zerkratzen nicht den Boden
umlaufende Kante verhindert das Herunterfallen des Transportguts
komfortable und schnelle Lieferung von Speisen
PRO TIP
Für eine bessere Balance lege ich die schwersten Gegenstände immer auf das unterste Regal.
Im Gastrogewerbe sollte man seinen Rücken schonen, also transportiere ich jede größere Menge an Geschirr oder Speisen mit einem Servierwagen. Auf diese Weise ist es schneller und gesünder.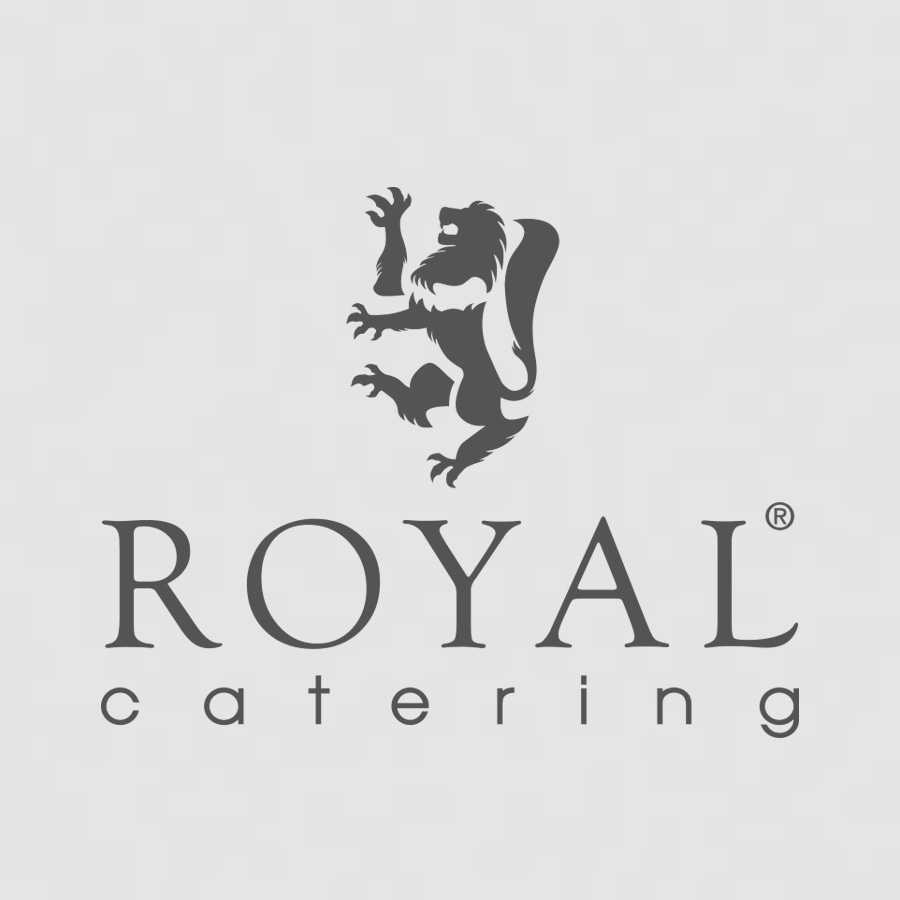 Edelstahl behält seinen Glanz über Jahre hinweg
reinigungsfreundlich durch glatte Oberflächen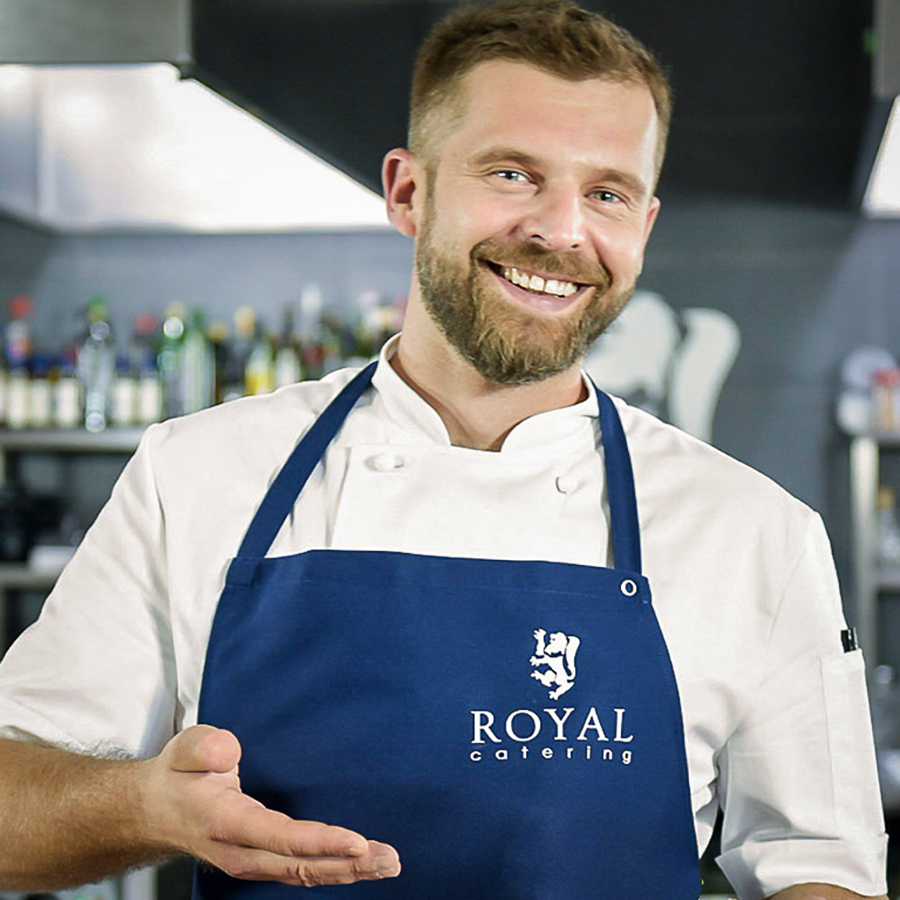 Is the serving trolley easy to move around?
Yes. The swivelling smooth-running wheels are rotatable by 360°. A high mobility is guaranteed. You can use the trolley in confined spaces. Additionally, all four wheels have included brakes for stable positioning and protective cups for increased protection against bumps.
What is the carrying capacity of the serving trolley?
The serving trolley is made from stainless steel and has fortified angles. Each shelf can carry up to 50 kg. The total carrying capacity is 150 kg.
Does the serving trolley make a lot of noise?
The undersides of the shelves have anti-vibration rubber mats to reduce vibration and noise and make the transportation of food and beverages quieter and more comfortable.
---
Sort by...
---
Leave a review (5 stars is highest, 1 is lowest)
★
★
★
★
★
Click on the link sent to your e-mail address and confirm your opinion! It will be published after verification.
Reviews from Amazon Customer (23 Sep 2019)
Reviews from Amazon Customer (23 Sep 2019)
Come da foto
Proprio bello!
Reviews from Amazon Customer (17 Jul 2019)
Reviews from Amazon Customer (17 Jul 2019)
bellissimo
ottimo prodotto bellissimo!
Reviews from Amazon Customer (27 Sep 2018)
Reviews from Amazon Customer (27 Sep 2018)
montage en 10 mn seule, mais il manquait la notice
desserte me permettant de transporter les plats de la cuisine à la piéce à vivre en une seule fois, roues silencieuses.pour les réceptions permets de stocker les apéritifs et les plateaux. De plus elle est très jolie on peut mettre les couleurs comme on veut.Tres bon produit
Still not sure?
Our experts are ready to help!
Mon - Fri 09:30am - 04:30pm