Milkshake Machine - 800 ml - 18.000 r/min
Manufacturer: Royal Catering | Item number: EX10011136 | Model: RCMS-STD
Product Highlights
Up to 18.000 r/min
2 speed levels
Capacity: 800 ml
High-quality stainless steel
Overheat and switch-on protection
Achieve the perfect texture with up to 20,000 rpm
Highlights
Efficient – 18.000 r/min at 60 W for a precise and fast mixing
Two speed levels for a better control over the process
800 ml container for preparing a large quantity of drinks
High-quality, food-safe stainless steel, perfect for catering
Protection against involuntary switching on
Overheat protection for a continuous operation
Milkshake Machine - 800 ml - 18.000 r/min
The milkshake machine RCMS-STD by Royal Catering has been specifically designed for professional use in restaurants, cafes, bars, clubs, ice cream parlours and gyms. With its output of 60 watts at a rotational speed of up to 18.000 revolutions per minute, it effortlessly blends creamy shakes, fruity or creamy cocktails and even nutritious protein shakes. Due to its flexibility, high-quality workmanship and practical design, the milk shaker is an absolute must-have for your catering business. With its two speed settings, the shaker easily and effortlessly blends the most diverse drinks into creamy and frothy shakes. In addition, the device is protected against unintentional switching on and overheating.
Voltage / Frequency
230 V / 50 Hz
Speed
12.000 - 18.000 r/min
Dimensions (LxWxH)
18 x 18 x 51 cm
Shipping dimensions (LxWxH)
20 x 20.5 x 55.5 cm
Download PDF
Milkshake machine RCMS-STD
Stainless steel cup (800 ml)
Instruction manual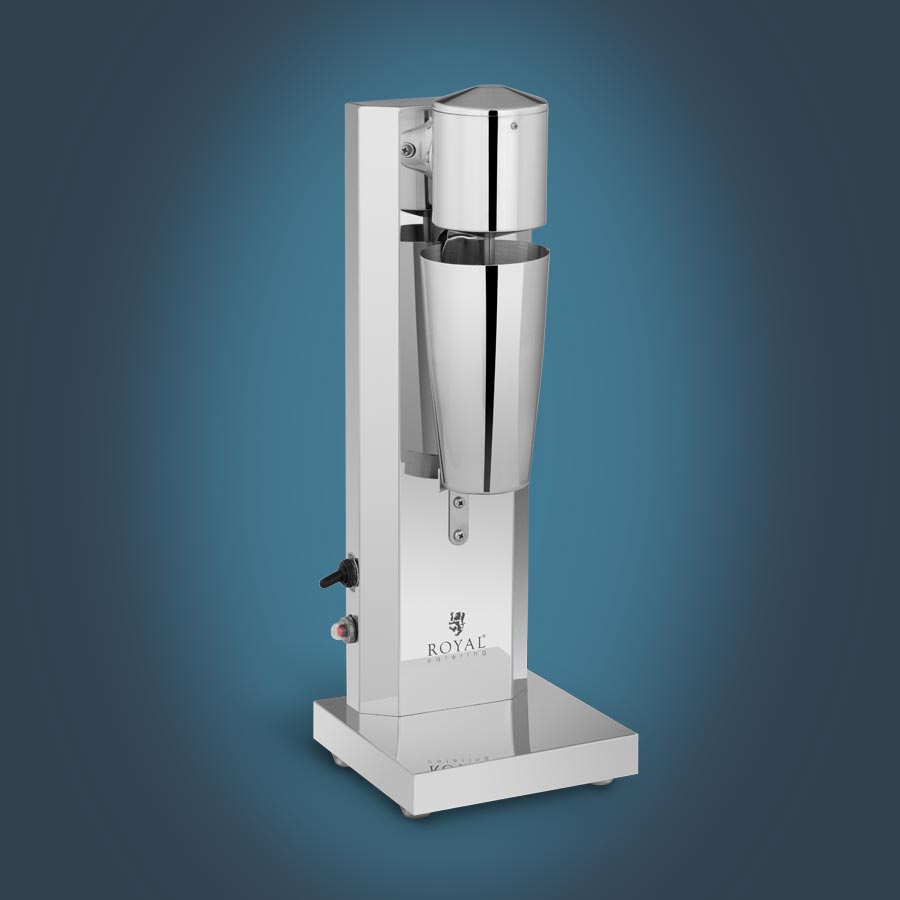 Efficient thanks to high output of 60 W
Max. 18,000 rpm: Perfectly combines ingredients
For cocktails, mousses, pancake batter, milk foam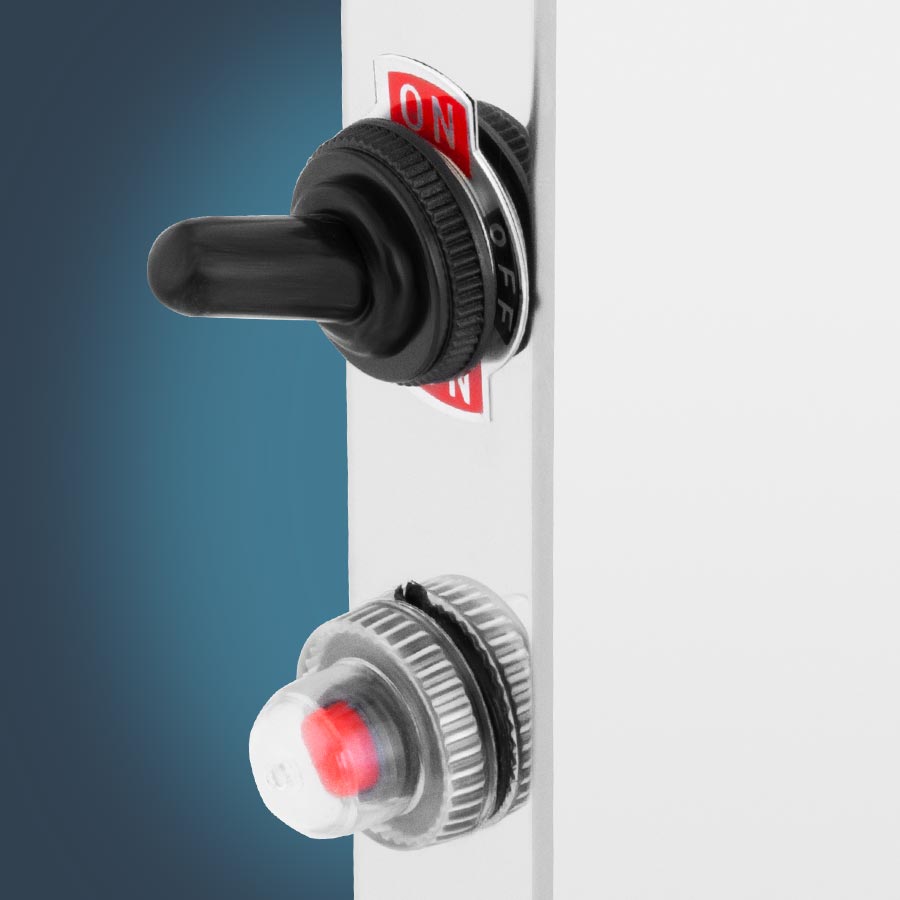 Easy to use thanks to button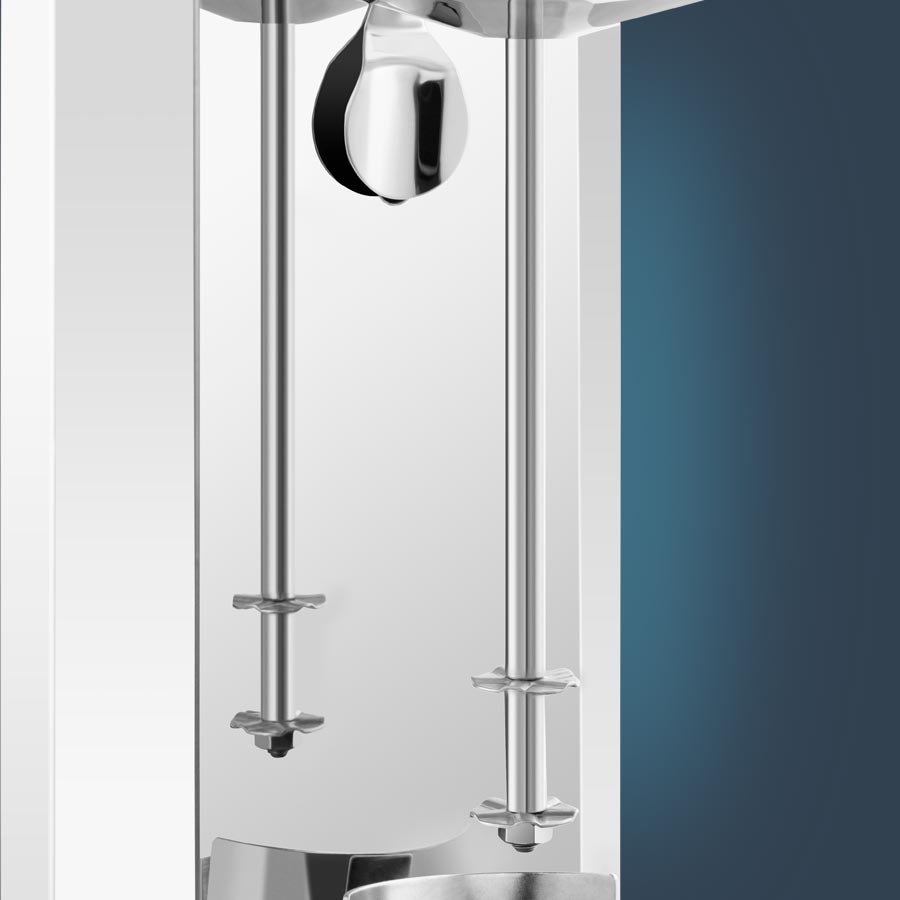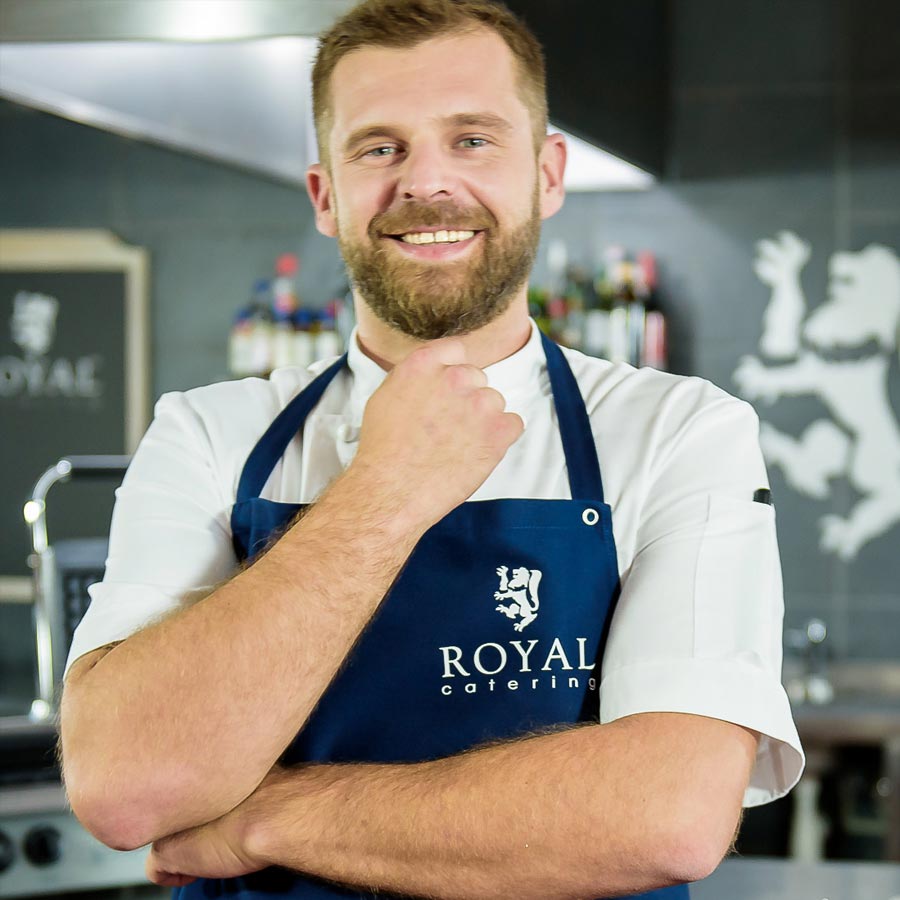 Tested by Michał Orłowski, head chef of prestigious restaurants in Sydney and Warsaw. An experienced and professional restaurateur, just like our customers.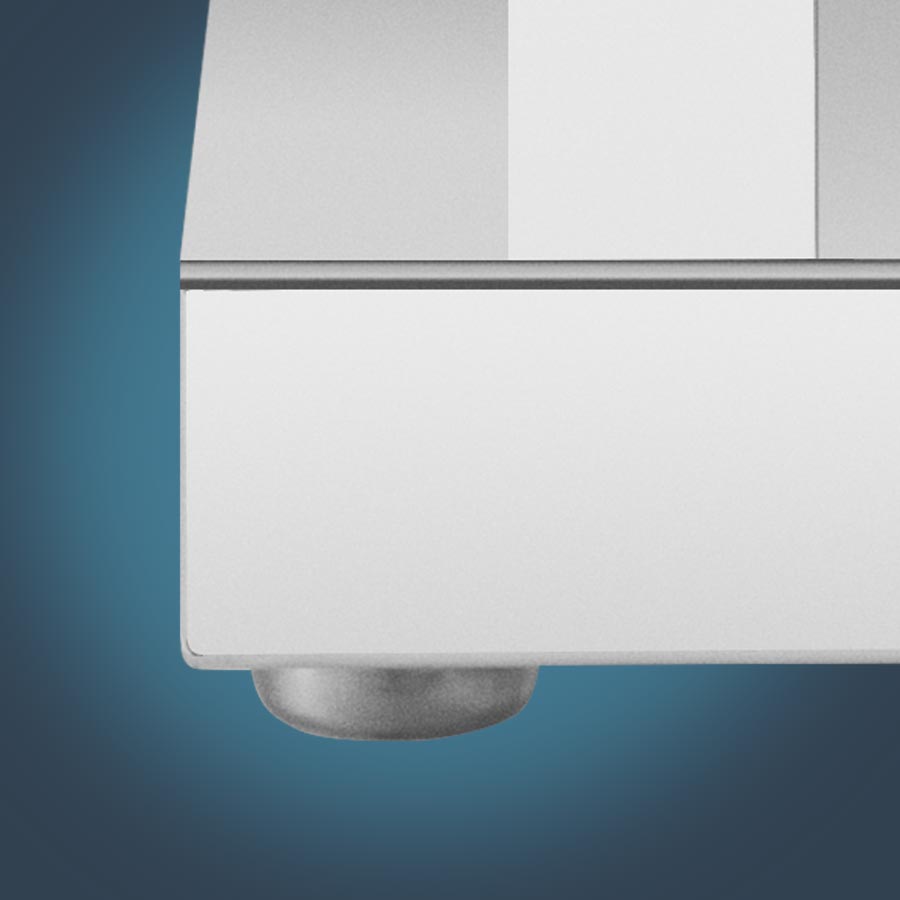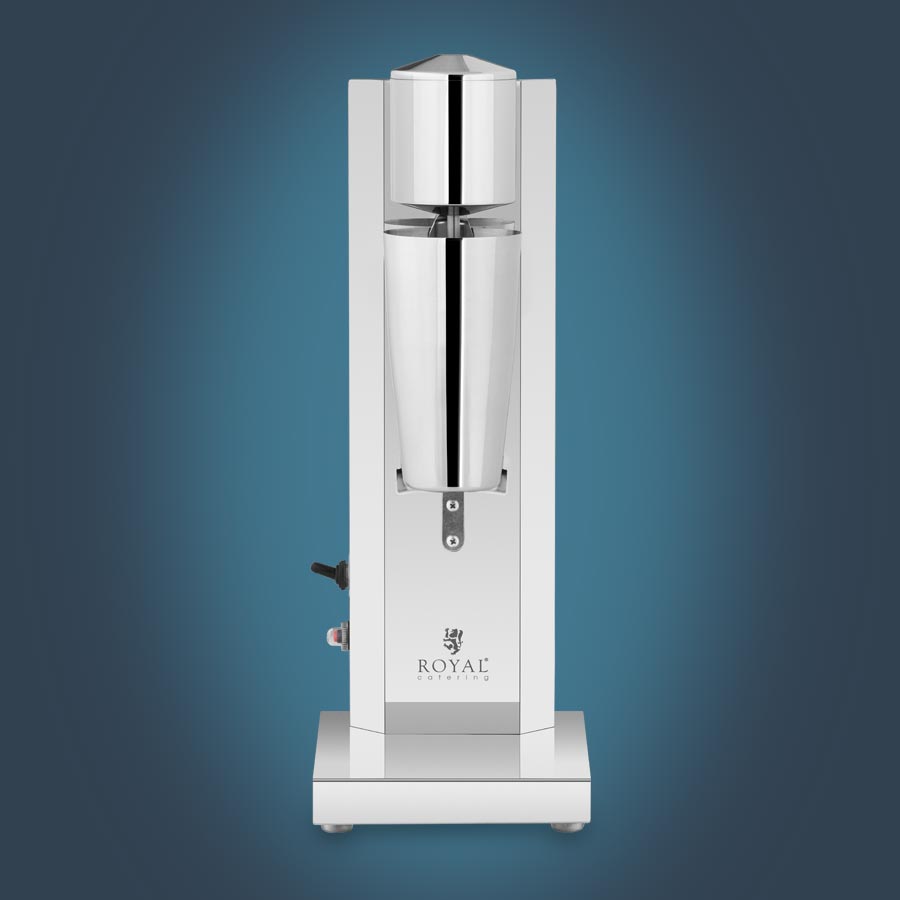 Select from 2 mixing speeds
Intuitive cup mounting
Protected against overheating and accidentally switching on
PRO TIP
My recipe for a delicious shake is very simple: Just a fruit blend, one scoop of vanilla ice cream and a glass of milk.
To clean the device, I pour a glass of water into the container, add a drop of detergent and run the device for 30 seconds.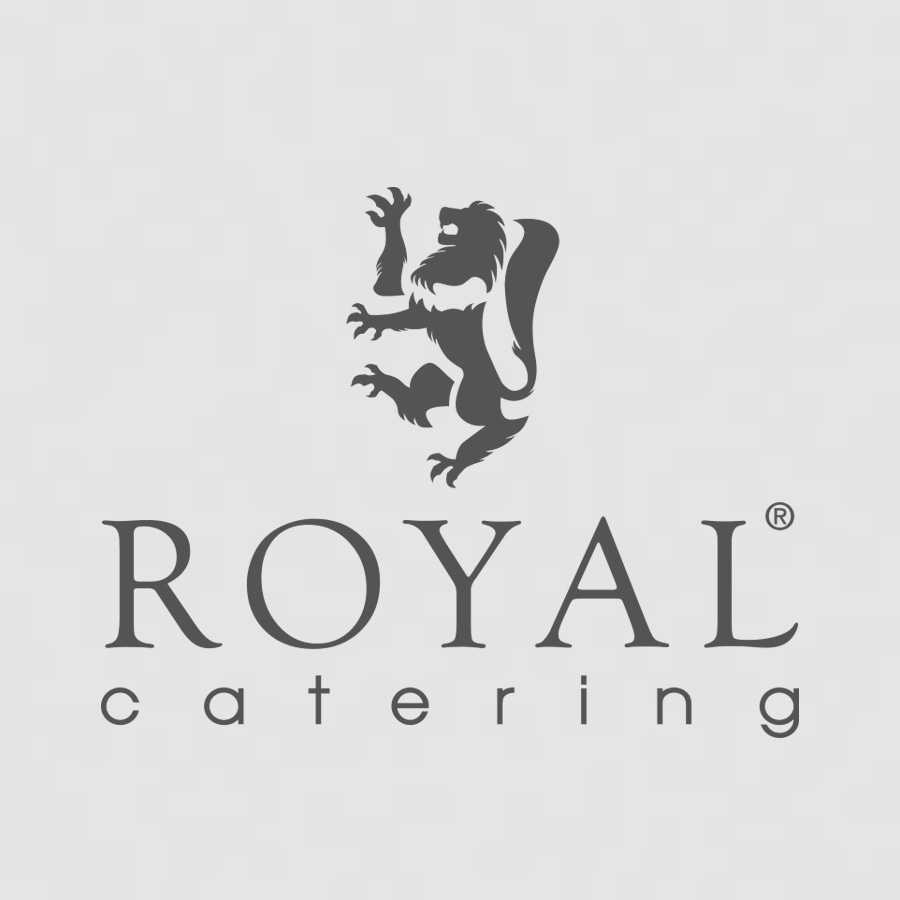 Up to 0.8 litre of contents per preparation
Attractive design, ideal for the food service industry
Durable, food-safe stainless steel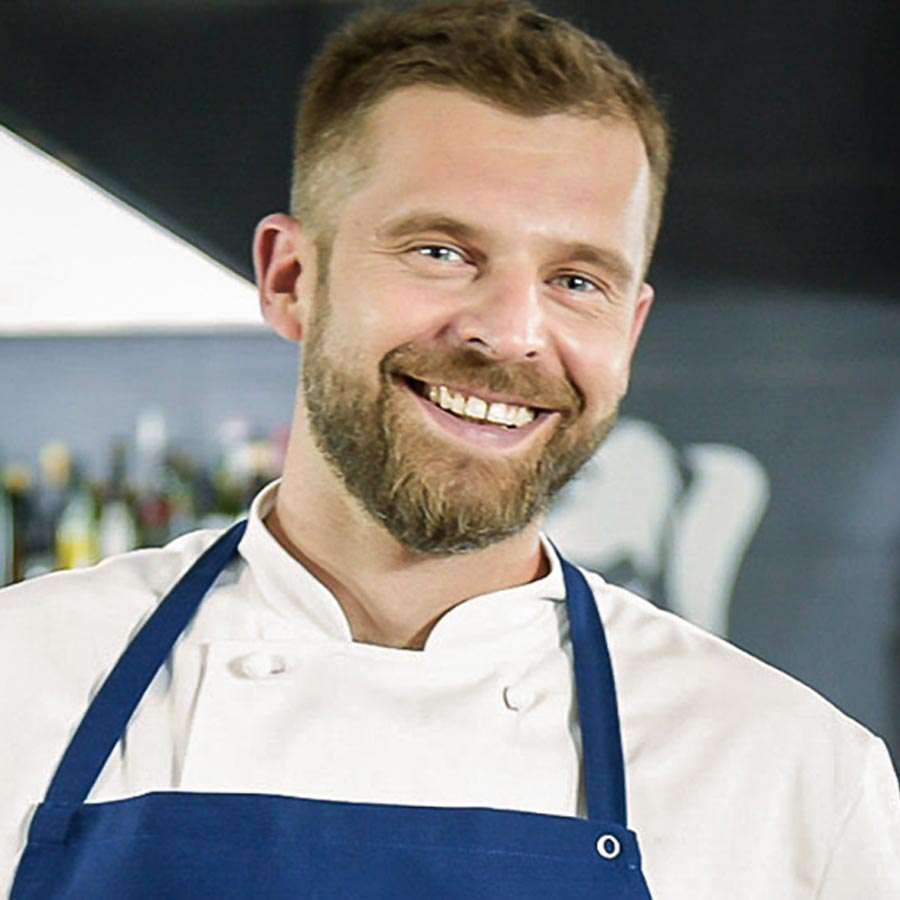 Review by Michał Orłowski, expondo expert (25.03.2019)
Milkshakes or cocktails?
Making cocktails in bars or cafés is a time-consuming task. The milkshake machine from Royal Catering makes it go faster. It combines efficiency with unique design. With this elegant eye-catcher, you can mix blended cocktails and milkshakes while attending to other things – they practically mix themselves! Your guests will love the perfect results and quick service.
Head chef of prestigious restaurants in Sydney and Warsaw. An experienced and professional restaurateur
Can I use the machine to prepare pancake batter?
Yes, you can use the blender for preparing drinks, pancake batter or omelette.
What is the maximum capacity?
The container can hold up to 800 ml.
What materials have been used to make the blender safe and durable?
The blender is made of stainless steel. The material is food-safe and corrosion-proof.
---
Sort by...
---
Evaluations will be activated after verification.
Reviews from Susanne (16 Jun 2020)
Reviews from Susanne (16 Jun 2020)
Milchshaker RCMS-STD
Super tolles Gerät, er läuft bei uns jeden Tag und bis jetzt KEINE Unregelmäßigkeit. Machen Bananenfrappes und Kaffee mit Milch. Können in wirklich empfehlen.
Reviews from Jan (16 Dec 2019)
Reviews from Jan (16 Dec 2019)
Milk
God
This product
Up to 18.000 r/min

2 speed levels

Capacity: 800 ml

High-quality stainless steel

Overheat and switch-on protection
Ready to ship today, Delivery time appr. 3-4 weeks**
Milkshake Machine - 800 ml - 18.000 r/min
Ready to ship today, Delivery time appr. 3-4 weeks**
Up to 18.000 r/min

2 speed levels

Capacity: 800 ml

High-quality stainless steel

Overheat and switch-on protection
Up to 20,000 rpm

2 speed levels

Capacity: 1,000 ml

High-quality stainless steel

Overheat and switch-on protection
Ready to ship today, Delivery time appr. 3-4 weeks**
Milkshake Machine - 1 Litre - 20,000 rpm
Ready to ship today, Delivery time appr. 3-4 weeks**
Up to 20,000 rpm

2 speed levels

Capacity: 1,000 ml

High-quality stainless steel

Overheat and switch-on protection