Dutch Oven - 10.75 litres
Manufacturer: Royal Catering | Item number: EX10011256 | Model: RCPP-12QTH
Robust and heavy duty cast iron and three stable legs
Perfect dishes and a wide range of foods thanks to Dutch oven's ideal heat retention
High-quality materials and workmanship for durability
Versatile thanks to multifunctional accessories
Extremely low-maintenance and, with its 10.75 litre capacity, perfect for use in food service or while camping
Dutch Oven - 10.75 litres
The heavy cast-iron Dutch oven RCPP-12QTH from Royal Catering is a timeless all-rounder that comes with a lid and lid lifter. You can use the Dutch oven for even cooking, simple baking or keeping dishes warm for long periods of time. You can even use this multifunctional cookware for frying. The three stable feet allow you to perfectly position the Dutch oven over hot coals. The versatile cast-iron pot with lid lifter is ideal for camping trips or barbecues. The Dutch oven's quality and unique look also make it perfectly suited for making spectacular and rustic dishes in the food service industry. Like all cookware from Royal Catering, this grill accessory is flawlessly executed and made of high-quality materials.
Dimensions (LxWxH)
40.00 x 42.00 x 23.00 cm
Shipping dimensions (LxWxH)
43.50 x 43.00 x 27.00 cm
Dutch Oven RCPP-12QTH
Lid
Lid lifter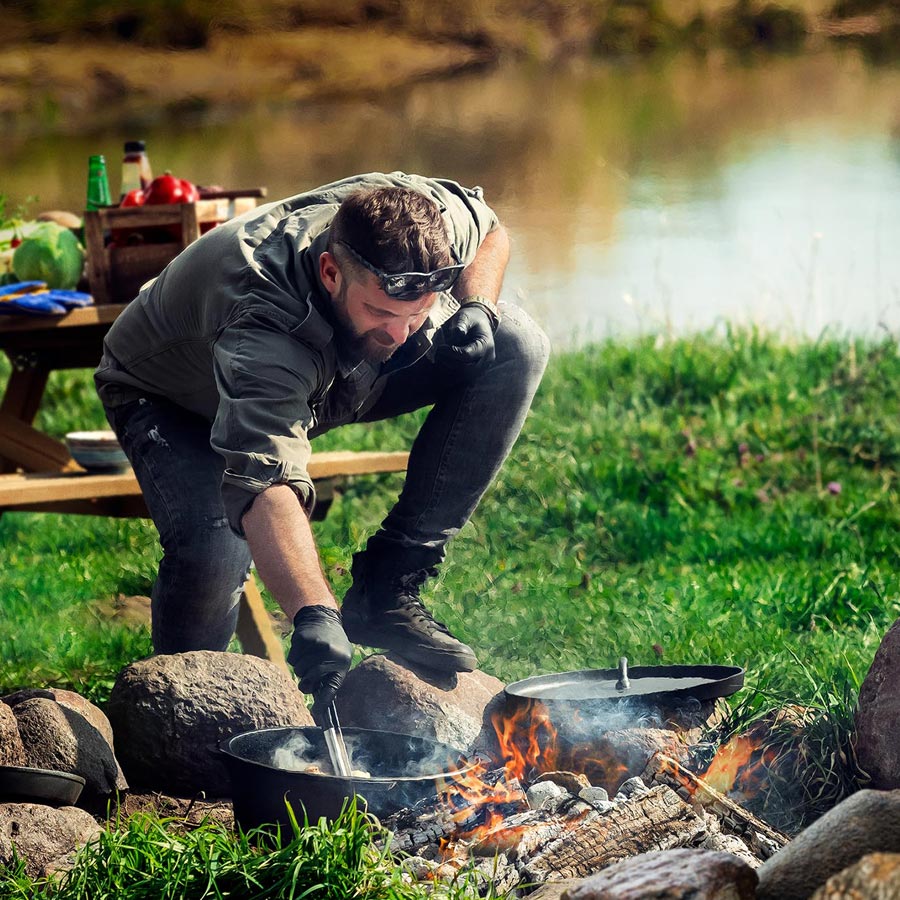 großes Fassungsvermögen von 10,75 Litern für max. 10 people
Perfect for bonfires and ovens
Ideal for soups, stews, risotto, casseroles, meat, etc.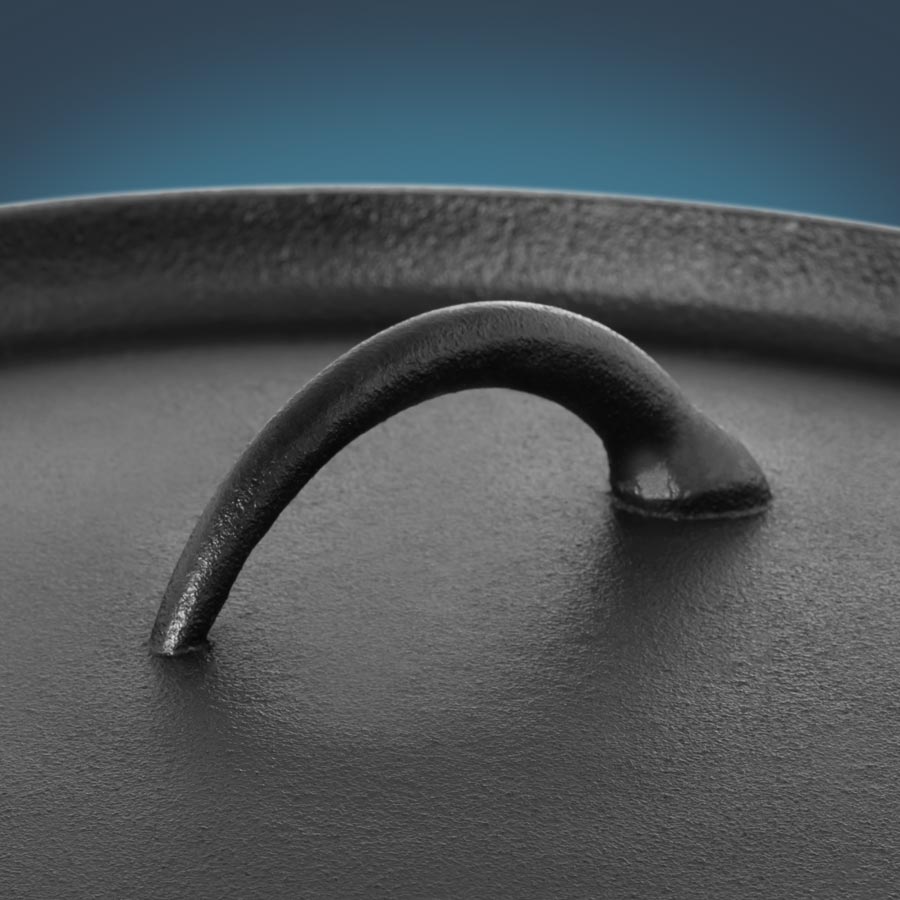 Functional lid with raised edge and handle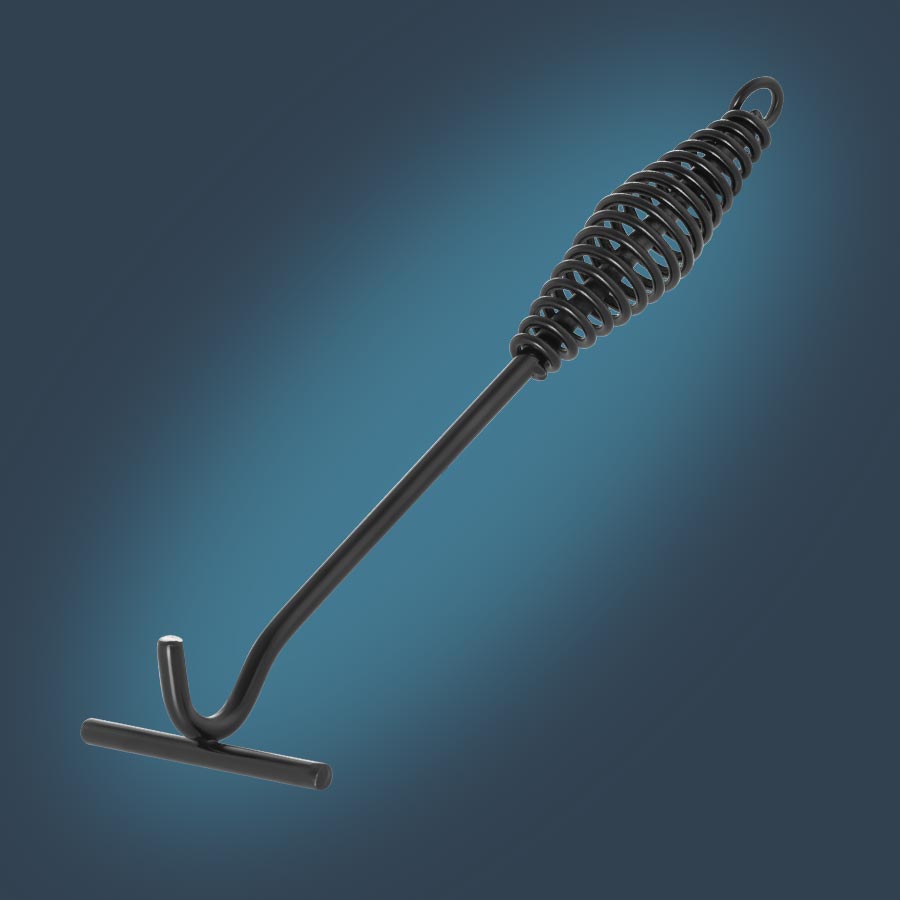 Incl. lid lifter for safe handling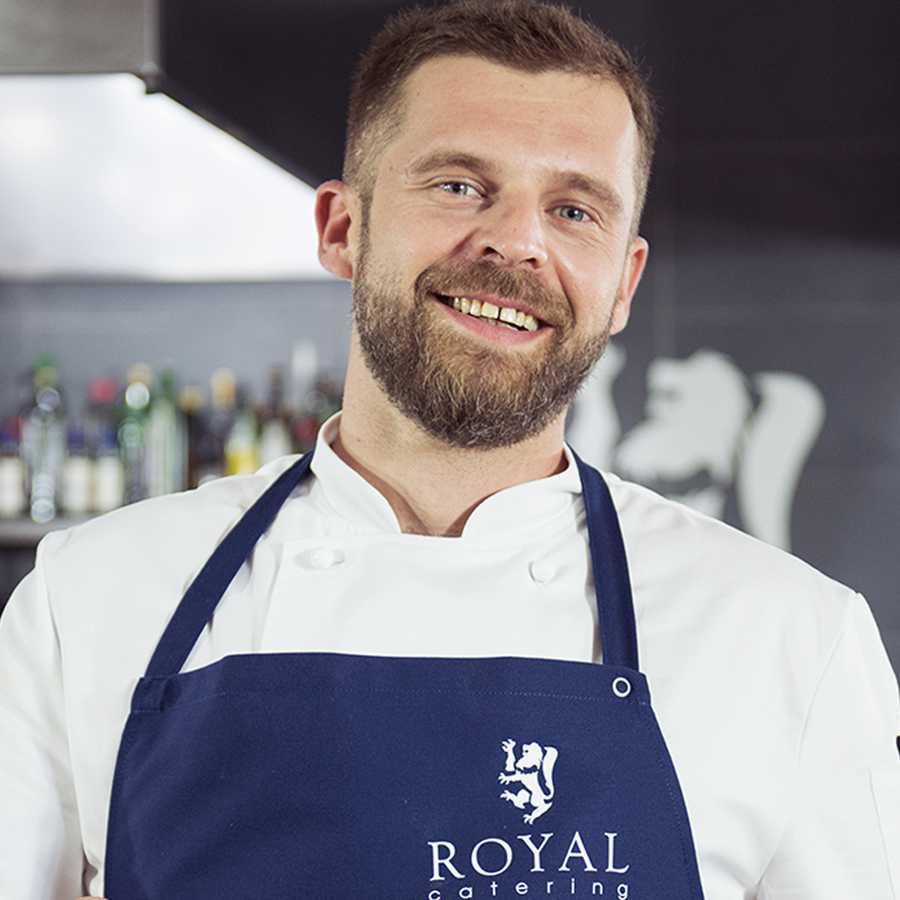 Tested by Michał Orłowski, head chef of prestigious restaurants in Sydney and Warsaw. An experienced and professional restaurateur, just like our customers.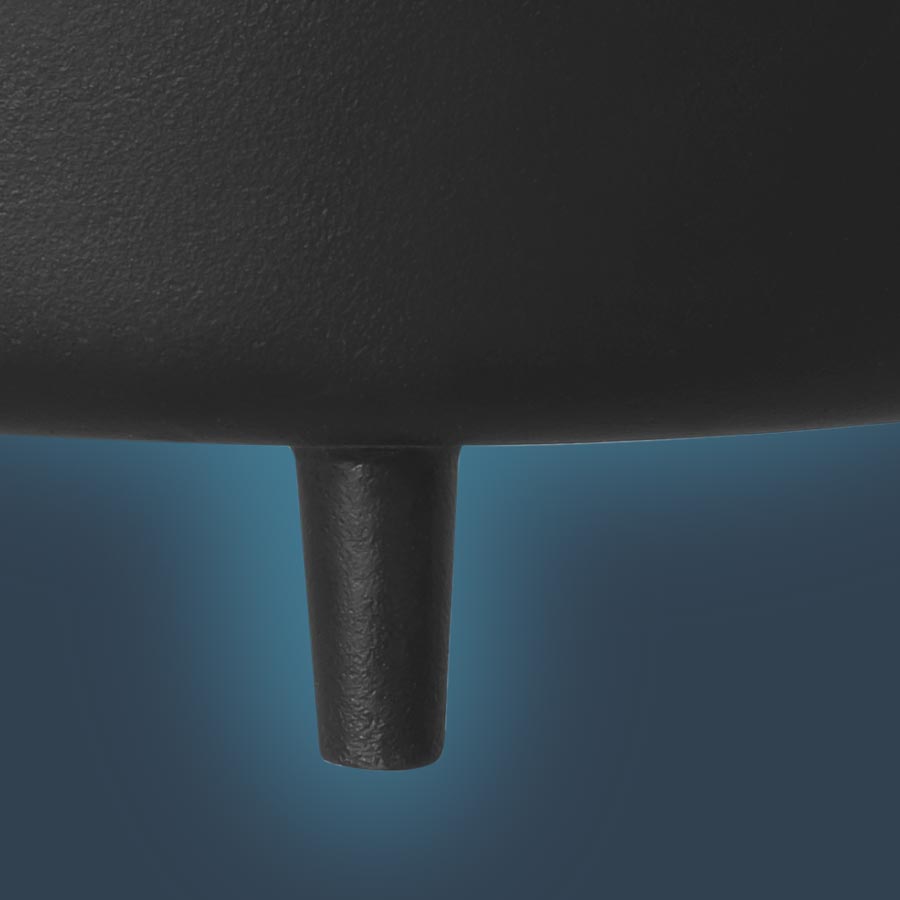 3 tall legs for extra stability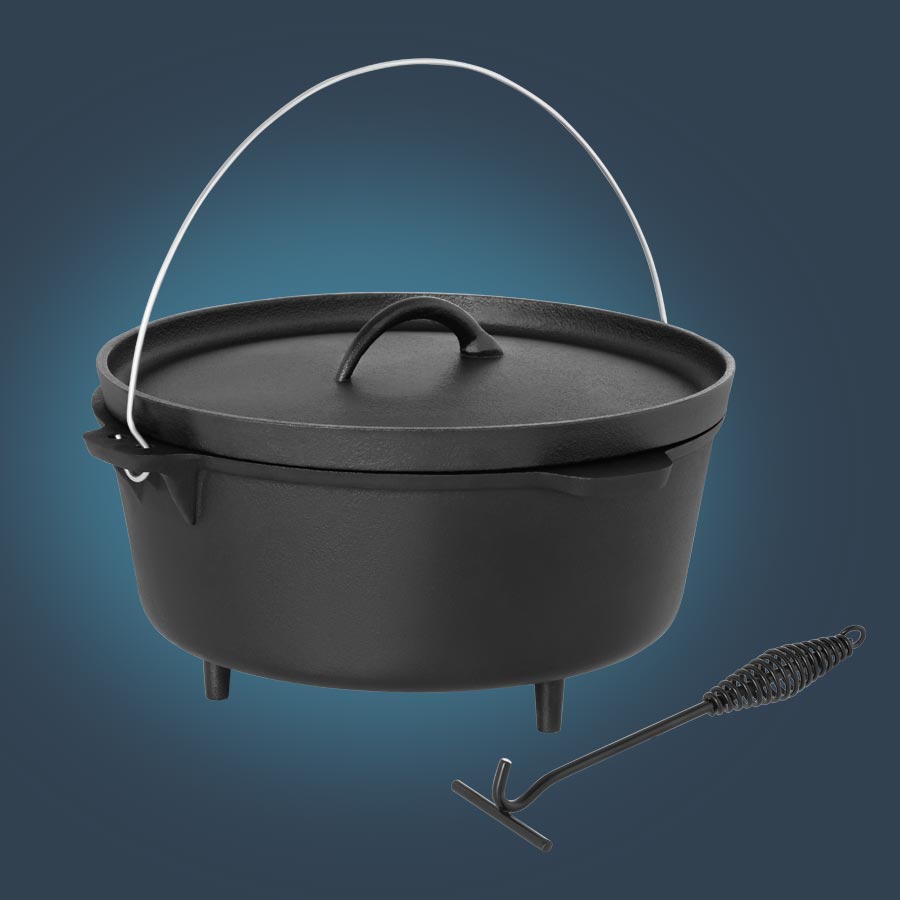 Handle can be used as a frying pan
Pot stores heat well
Indispensable for camping
PRO TIP
A new Dutch oven must be seasoned: Wash and dry it, rub it with oil and place it in the oven or in a campfire for half an hour.
To clean the pot after use, simply rub it with salt, rinse thoroughly, dry and rub it with oil again.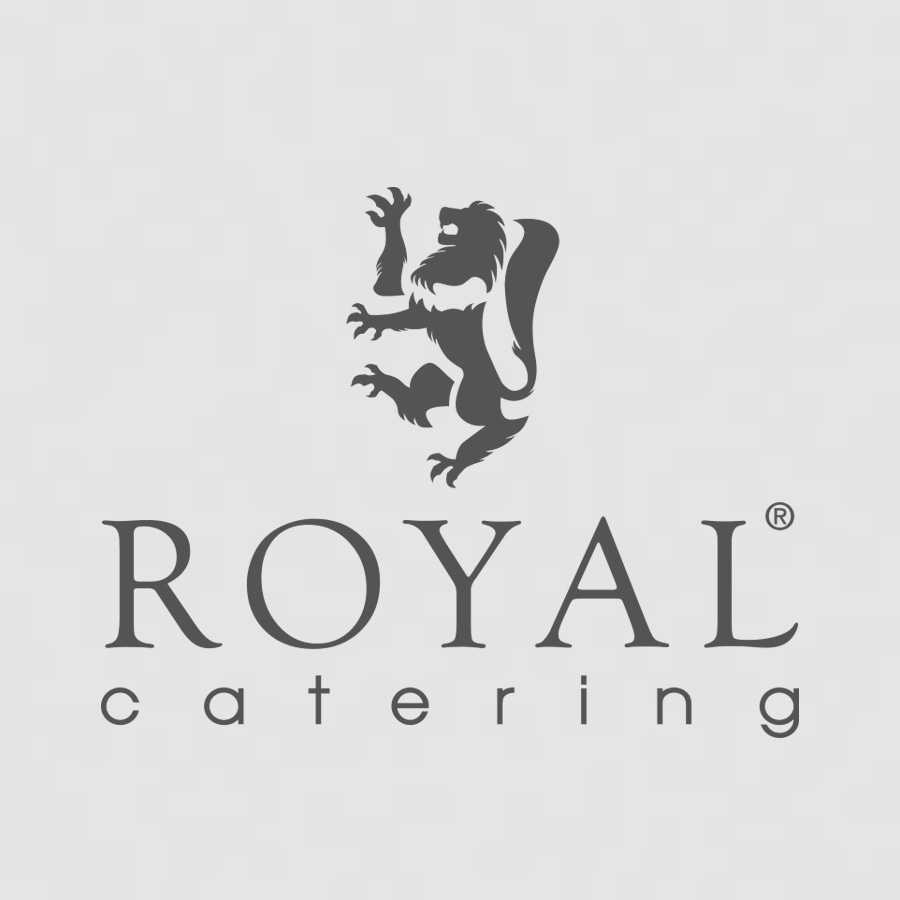 Made of high-quality, durable cast iron
Handle for convenient handling
Ideal for cooking over hot coals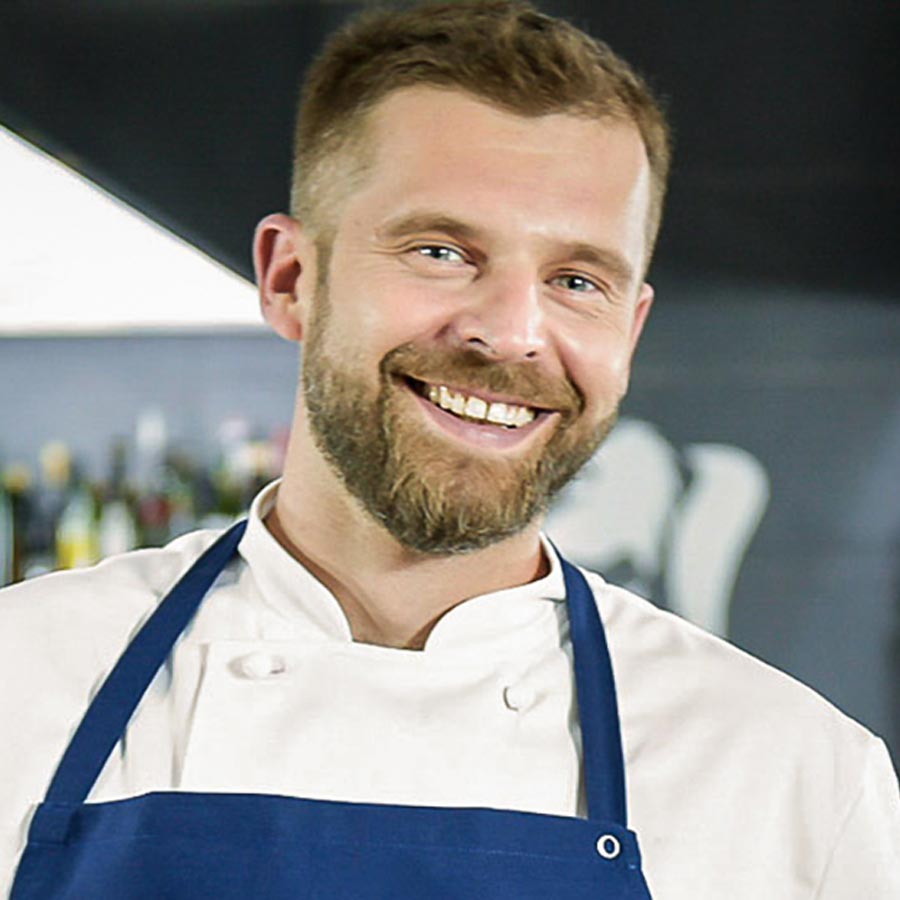 Review from Michal Orlowski Expondo Expert (24 Apr 2019)
Discover the flavours of outdoor cooking
If you love being outdoors and cooking under the open sky, then I would recommend the cast iron Dutch oven from Royal Catering. This cooking pot can take the place of an entire kitchen's equipment. You can use it to prepare almost any type of dish, from stews to cakes. The Dutch oven is nearly indestructible and will be with you for decades to come. However, the cast iron Dutch oven is good for more than just cooking over an open fire under the stars. The large, low-maintenance pot is also great fun in the kitchen and makes for delicious meals. I absolutely recommend it!
Head chef of prestigious restaurants in Sydney and Warsaw. An experienced and professional restaurateur
What size of Dutch oven should I choose?
The right size depends on two factors: What foods you want to prepare and how many people you plan to cook for. To help you choose the right size for your needs, here is an overview of common oven sizes and their ranges of application:

• A Dutch oven with a capacity of 6 litres is ideal for preparing stews for three to five people, for making sauces and for roasting small pieces of meat. This size is also good for cooking side dishes or baking bread and cakes.
• A 7.2 litre Dutch oven is well suited for preparing stews for approximately five to ten people, as well as casseroles and sauces, noodles, rice and vegetables for the same number of guests. This size is also ideal for the simple roasting of meat, poultry or fish.
• The largest version holds 10.75 litres and is suited for groups of ten and up.
How do I properly season my Dutch oven?
The Dutch oven is made of cast iron and should be seasoned before the first use. Pour approx. 1 mm oil into the Dutch oven and heat it until it begins to smoke slightly. Pour out the remaining oil and wipe out the pot with a paper towel. Once the Dutch oven is seasoned, you can use it to prepare even delicate foods like eggs or fish. The more often you use your Dutch oven, the better your results will be.
---
Sort by...
---
Evaluations will be activated after verification.
Reviews from Jan (15 Jun 2020)
Reviews from Jan (15 Jun 2020)
Super kotlík
Dodávka dorazila v pořádku. Kotlík jsem již použil 2x. Na guláš a na pečené maso. Po každé skvělý výsledek. Maximální spokojenost.
Still not sure?
Our experts are ready to help!
Mon - Fri 09:30am - 04:30pm
This product
Material: Cast iron

Capacity: 10.75 L

Incl. multifunctional lid

Incl. Lid lifter

Low-maintenance and durable
Ready to ship today, Delivery time appr. 1-2 weeks
Dutch Oven - 10.75 litres
Ready to ship today, Delivery time appr. 1-2 weeks
Material: Cast iron

Capacity: 10.75 L

Incl. multifunctional lid

Incl. Lid lifter

Low-maintenance and durable
Material: Cast iron

Capacity: 6 L

Incl. handle, lid and lid lifter

Incl. multifunctional stand

Low-maintenance and durable
Ready to ship today, Delivery time appr. 1-2 weeks
Cast Iron Dutch Oven with Stand - 6 litres
Instead of: £79.00
£65.00
Ready to ship today, Delivery time appr. 1-2 weeks
Material: Cast iron

Capacity: 6 L

Incl. handle, lid and lid lifter

Incl. multifunctional stand

Low-maintenance and durable
Material: Cast iron

Capacity: 7,2 L

Incl. multifunctional lid

Incl. Lid lifter

Low-maintenance and durable
Ready to ship today, Delivery time appr. 1-2 weeks
Dutch Oven - 7.2 litres
Ready to ship today, Delivery time appr. 1-2 weeks
Material: Cast iron

Capacity: 7,2 L

Incl. multifunctional lid

Incl. Lid lifter

Low-maintenance and durable