Chocolate Fountain Set - 4 Tiers - 6 kg plus Luminous Base
Chocolate Fountain Set - 4 Tiers - 6 kg plus Luminous Base
Manufacturer: Royal Catering | Item number: EX18000268 | Model: RCCF-SET1
Ready to ship today, Delivery time appr. 1-2 weeks**
Product highlights
Capacity: 6 kg
Power: 230 W
4 tiers
16 colours, 6 effects
Remote control
four cascade-shaped tiers for an eye-catching chocolate flow
suitable even for larger groups, with a capacity of up to 6 kg
safe operation through the overheat protection
food-safe and easy to clean stainless steel
16 atmospheric colours and 6 effects, easy to operate via the remote control
large luminous base with two levels
Chocolate Fountain Set - 4 Tiers - 6 kg plus Luminous Base
Whether in a restaurant or a hotel, this chocolate fountain is ideal to offer your guests a delightful taste experience, making their wedding, birthday, banquet or celebration an unforgettable event. For an even more enjoyable experience, this set comes with a luminous base, guaranteed to enhance the atmosphere and make it even more memorable. The quadruple-layered chocolate fountain is used to make fondue from warm, liquid chocolate or other ingredients (such as melted cheese, caramel, sauces, syrup or ketchup). Depending on your preferences, you can dip various products such as fruit, biscuits, pancakes, waffles, donuts, ice cream or mousse into the fountain.
Chocolate fountain RCCF-230W
Fountain material
Stainless steel
Casing material
Stainless steel
Luminous base RCCF-BASE LED
Luminous base material
Acrylic glass
Upper layer diameter
65 cm
Lower level diameter
100 cm
Middle opening diameter
27 cm
Functions
On/Off, brightness, flash, stroboscope, fading in, cross fading, light change frequency
Dimensions (LxWxH):
100 x 100 x 42 cm
Shipping dimensions (LxWxH)
130 x 144.5 x 21 cm
Chocolate fountain RCCF-230W
Luminous base RCCF-BASE LED
Control station
Remote control
Power cable
Mounting materials
Operating instructions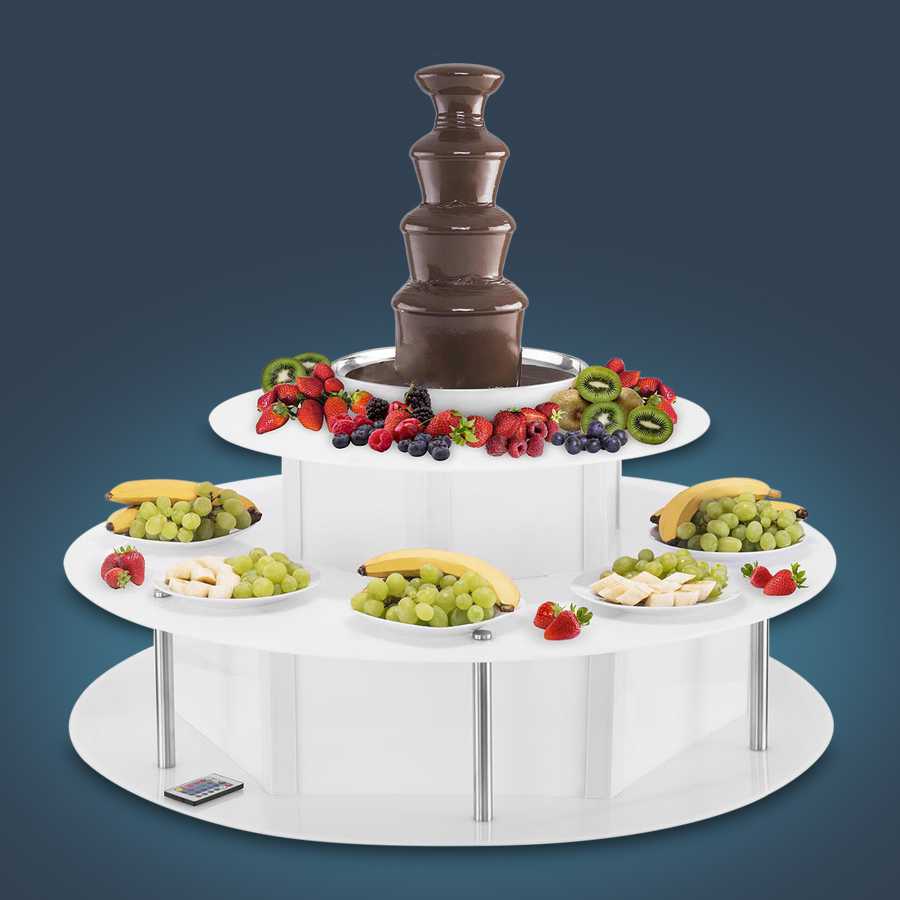 230 W heating element quickly melts the chocolate
Large capacity of 6 kg is perfect for large groups
Attractive shape for serving delicacies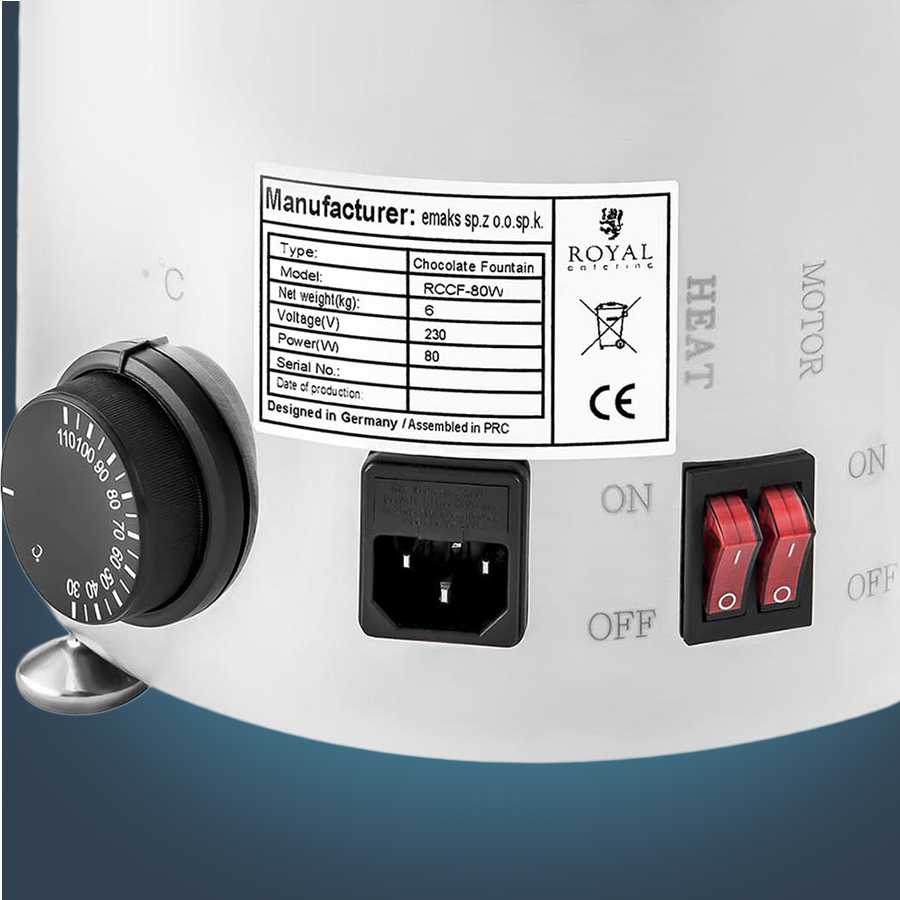 Comfortable and easy to use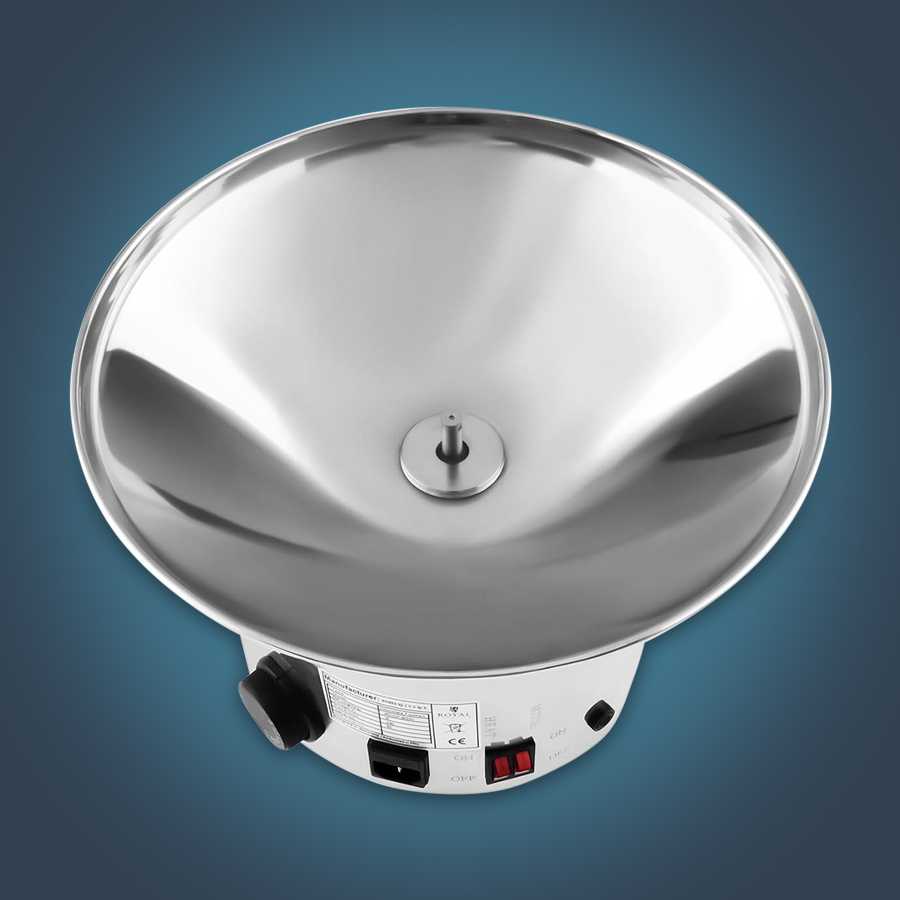 Easy to assemble and take apart for easy cleaning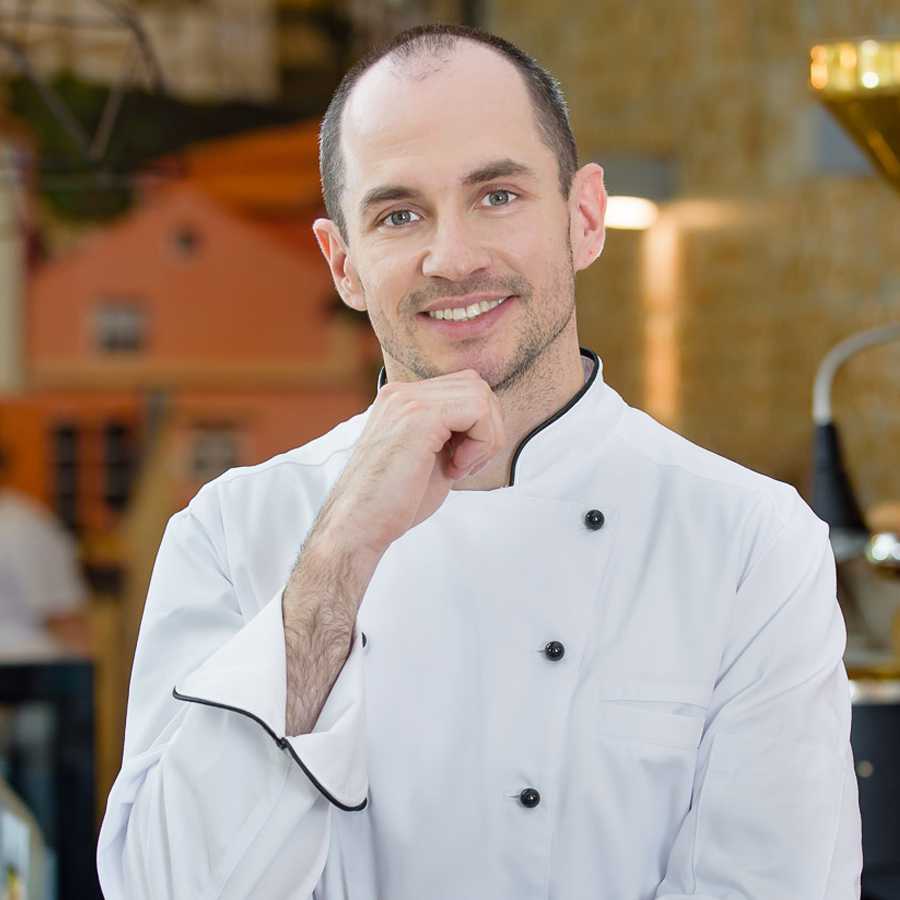 Tested by Artur Siwiec, head pastry chef of prestigious hotels and restaurants in Berlin and Warsaw. A professional with 20 years of career experience.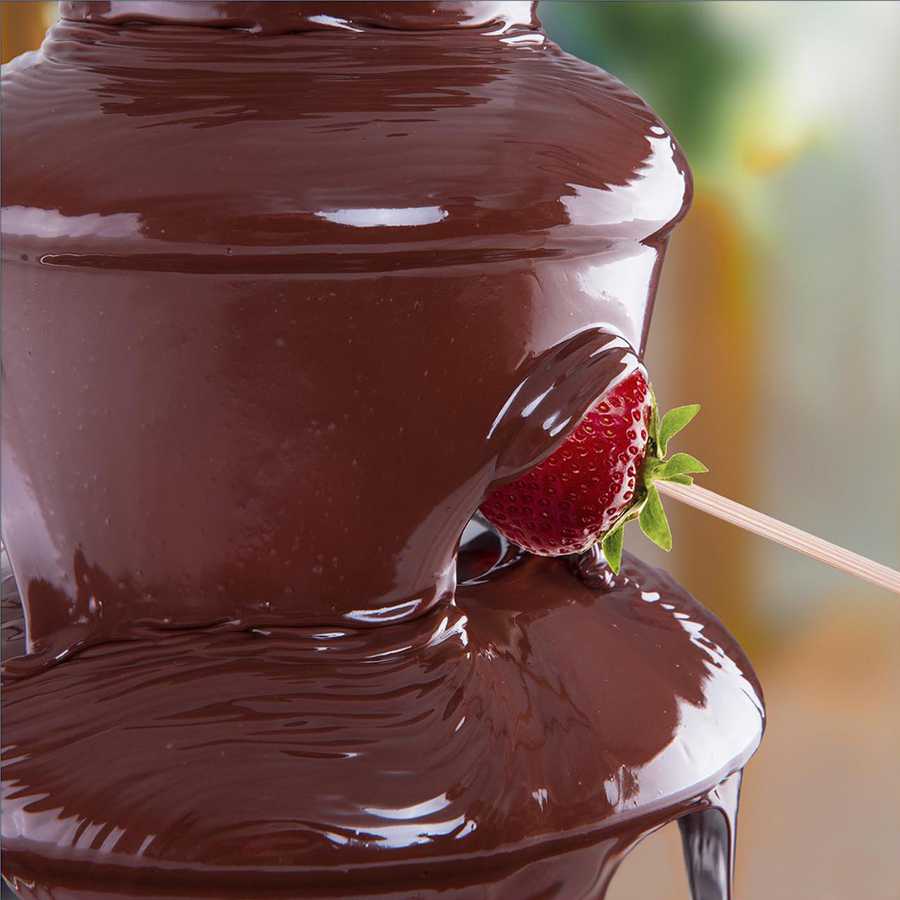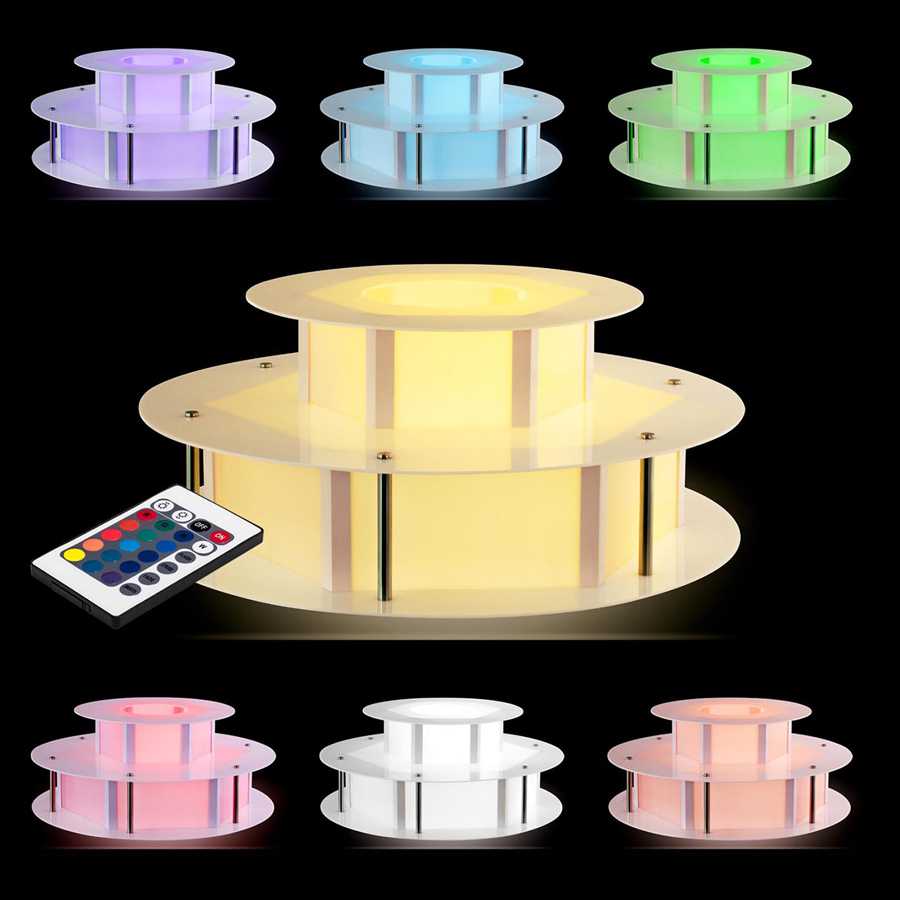 16-colour LED illumination and 6 light functions
Easily control effects via the remote control
Versatile: for chocolate, fondue, sauces, syrups, etc.
PRO TIP
For the best results, I never add any other liquids (milk, cream, alcohol, etc.) to the chocolate.
The optimum temperature for heating chocolate for use indoors is 50 °C, or 60 °C for outdoor use.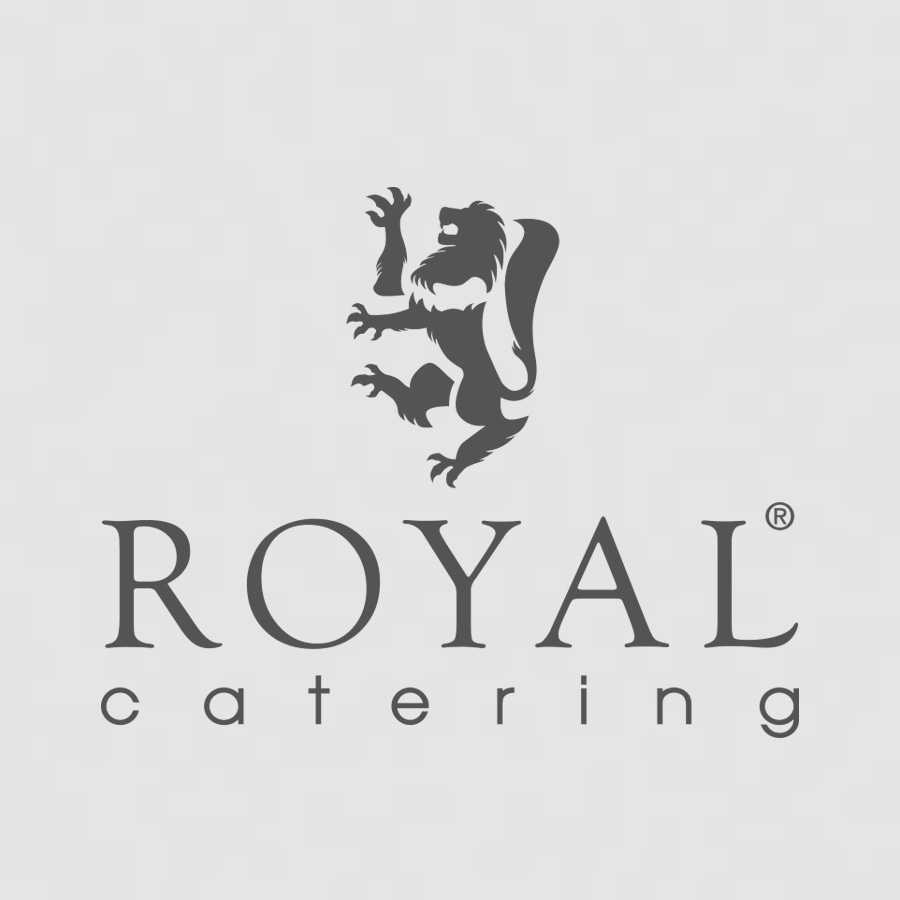 Lightweight table and 4-tier cascade
Thermostat maintains temperature in a range from 30 - 110 °C
Stainless steel is durable and food-safe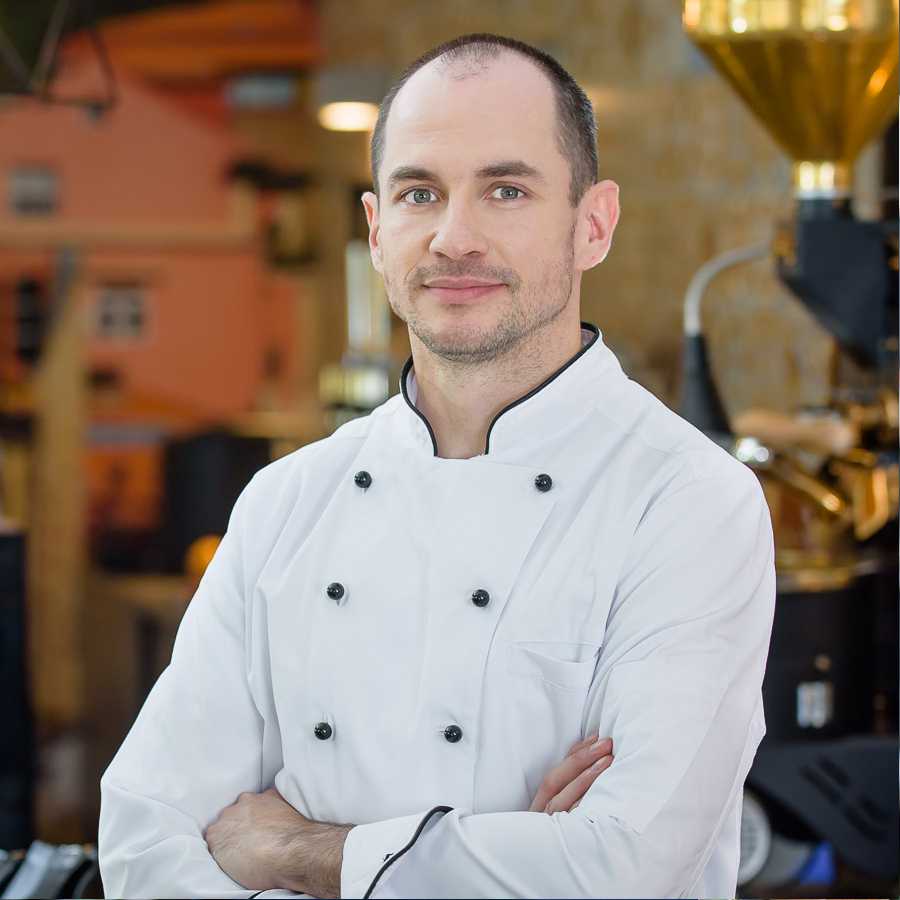 ---
Sort by...
---
Evaluations will be activated after verification.
Reviews from Alicia Ziegler (15 Aug 2020)
Reviews from Alicia Ziegler (15 Aug 2020)
Phantastisch
Die schönste Geburtstags Party ever......,vielen Dank
Still not sure?
Our experts are ready to help!
Mon - Fri 09:30am - 04:30pm
This product
Capacity: 6 kg

Power: 230 W

4 tiers

16 colours, 6 effects

Remote control
Ready to ship today, Delivery time appr. 1-2 weeks**
Chocolate Fountain Set - 4 Tiers - 6 kg plus Luminous Base
Ready to ship today, Delivery time appr. 1-2 weeks**
Capacity: 6 kg

Power: 230 W

4 tiers

16 colours, 6 effects

Remote control
Light effects for chocolate fountain

Storage areas food and accessories

16 colours and 6 effects

2 levels

Remote control
Ready to ship today, Delivery time appr. 1-2 weeks**
Luminous Base - 100 cm
Ready to ship today, Delivery time appr. 1-2 weeks**
Light effects for chocolate fountain

Storage areas food and accessories

16 colours and 6 effects

2 levels

Remote control