Food dehydrator - 630W - 8 tiers
Manufacturer: Royal Catering | Item number: EX10010702 | Model: RCDA-630/8P
Product highlights
Power of 630 watts
Temperature range 32-68°C
8 drying tiers for food
Timer range 0-40 hours
Digital display
Perfectly suited for drying and preserving fruit, vegetables, meat, fish and herbs
Heating unit powered by 630 watts
8 transparent drying tiers made from plastic
Temperature range adjustable from 32 to 68 °C
Timer adjustable from 0 to 40 hours
Portable, because of the handles and the low weight
Food dehydrator - 630W - 8 tiers
The high-performing food dehydrator RCDA-630/8P by Royal Catering allows you to prepare healthy, dried food in your restaurant, bar or at home. During the drying process, water is extracted from food items such as fruit, vegetables, herbs or meat and fish, making them edible and durable for a much longer time. You can just as easily prepare healthy apple or banana chips as beef jerky or dried slices of vegetable.
The heating element of the food dehydrator is powered by 630 watts and reaches the desired temperature quickly, as well as keeping it at a constant level with its handy temperature control system. The food dehydrator has a temperature range from 32 to 68°C.
The digital display of the food dehydrator is easy to handle, even by beginners, and indicates all temperatures in both Celsius and Fahrenheit. Via the display, the dehydration process can be controlled and monitored for 0 to 40 hours.
The drying compartment consists of 6 tiers, made from machine washable plastic, which hold enough space to dry a large quantity of food items at the same time. The heat of the drying compartment is evenly circulated by an integrated ventilator through the whole device. This makes the food dehydrator also suitable for the refreshing of food.
The drying compartment is made from plastic – same as the casing and the inserted parts – which makes it easy to clean and very long-lasting. The compact design and the low net weight mean that the RCDA-630/8P is really a universal device. Two handles on the sides ensure an easy transportation.
Material, drying tiers
Plastic
Temperature range
32-68°C
Measurements (LxWxH)
48.00 x 33.00 x 30.00 cm
Transportation measurements (LxWxH)
54.00 x 40.00 x 35.00 cm
Transportation weight
7.00 kg
Download PDF
Download PDF
Food dehydrator RCDA-630/8P
8x drying tiers
Power cable
Instruction manual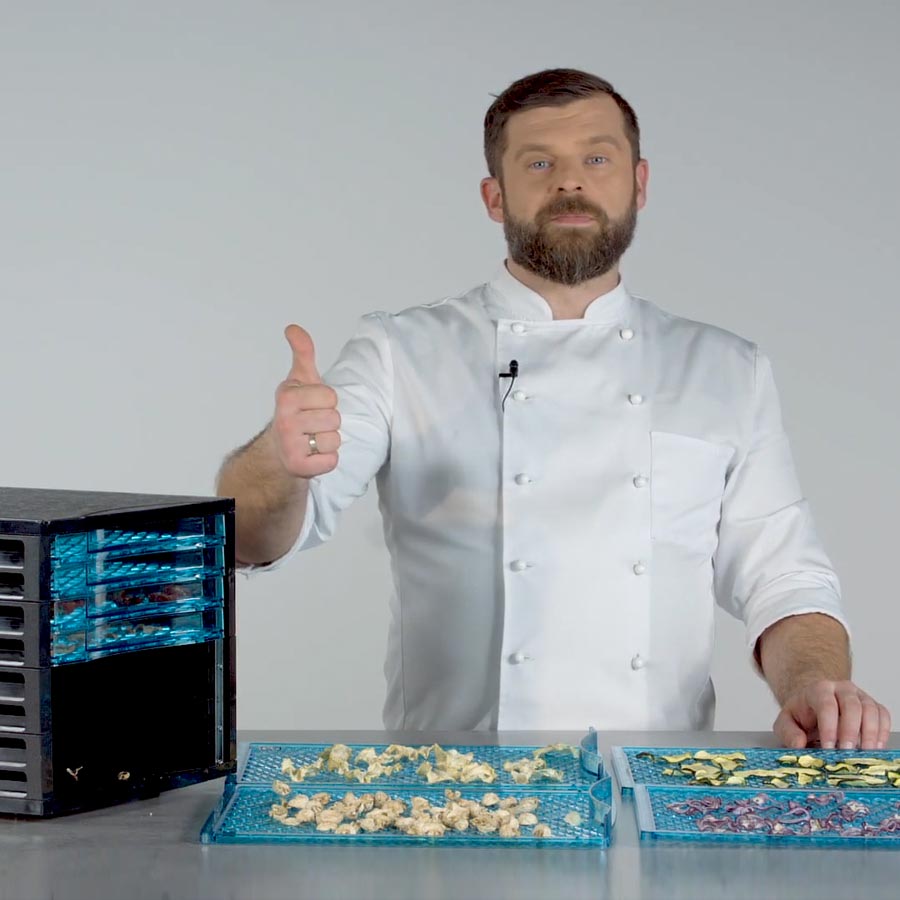 Quickly heats up thanks to 630 W output
8 grates for plenty of dehydrated product
Ideal for drying mushrooms, fruit, vegetables, meat, etc.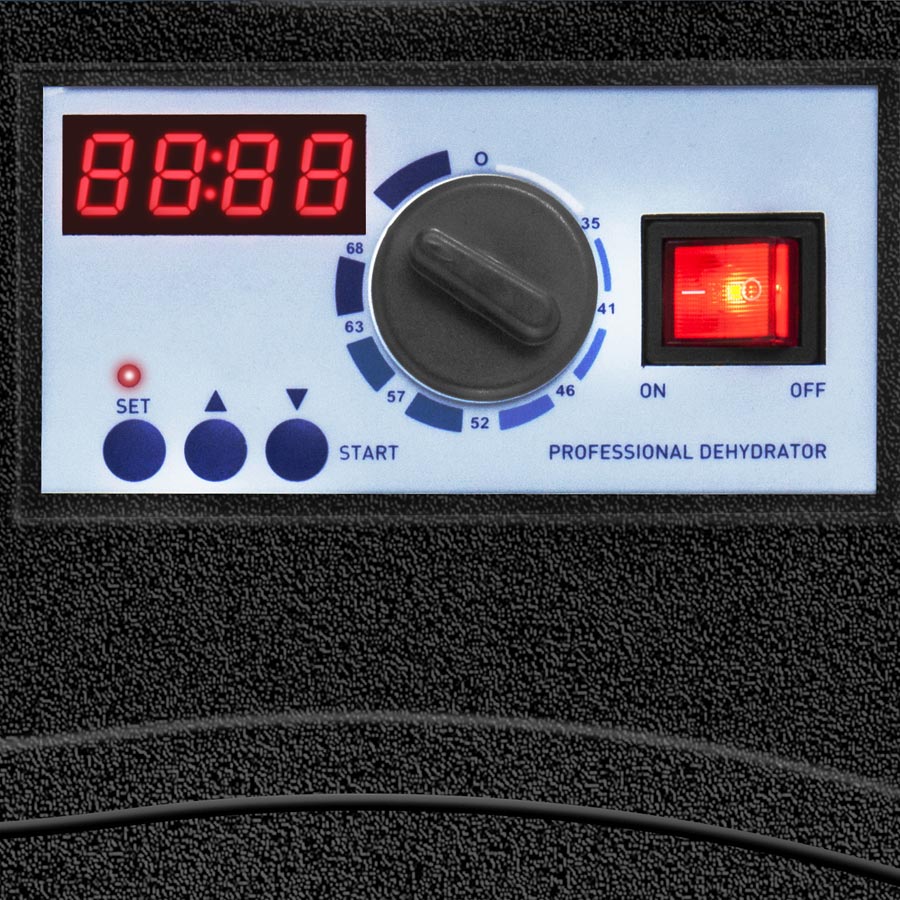 Intuitive control panel with digital display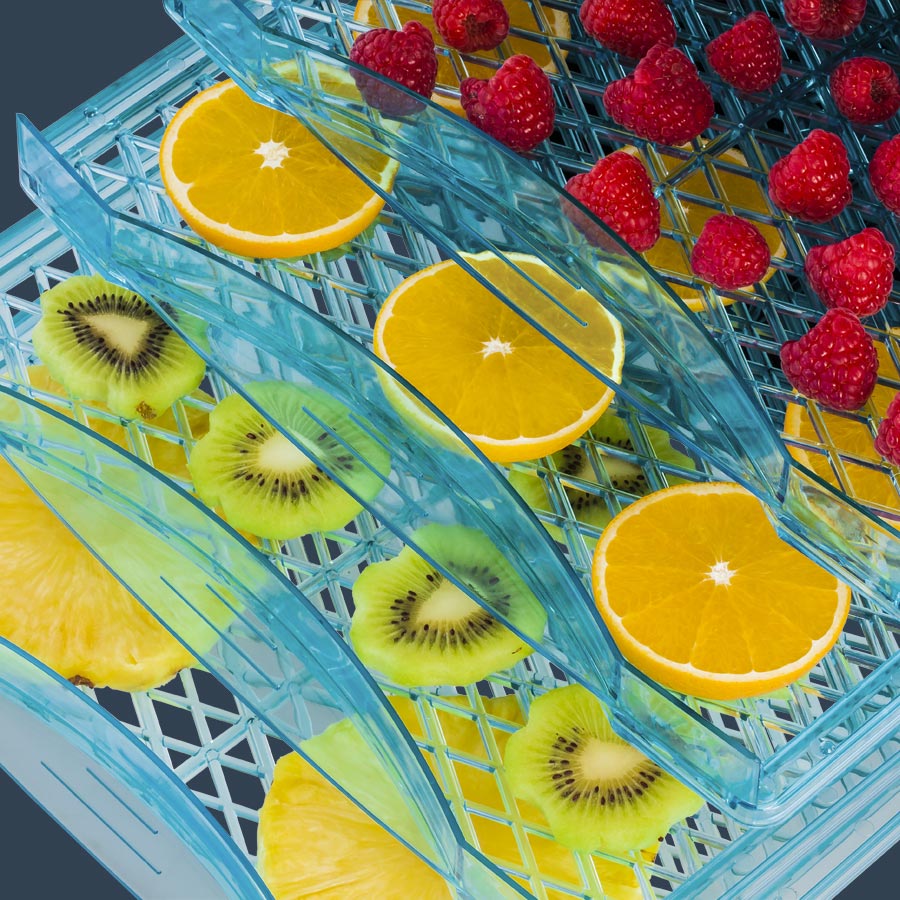 Easy distribution of fruits and vegetables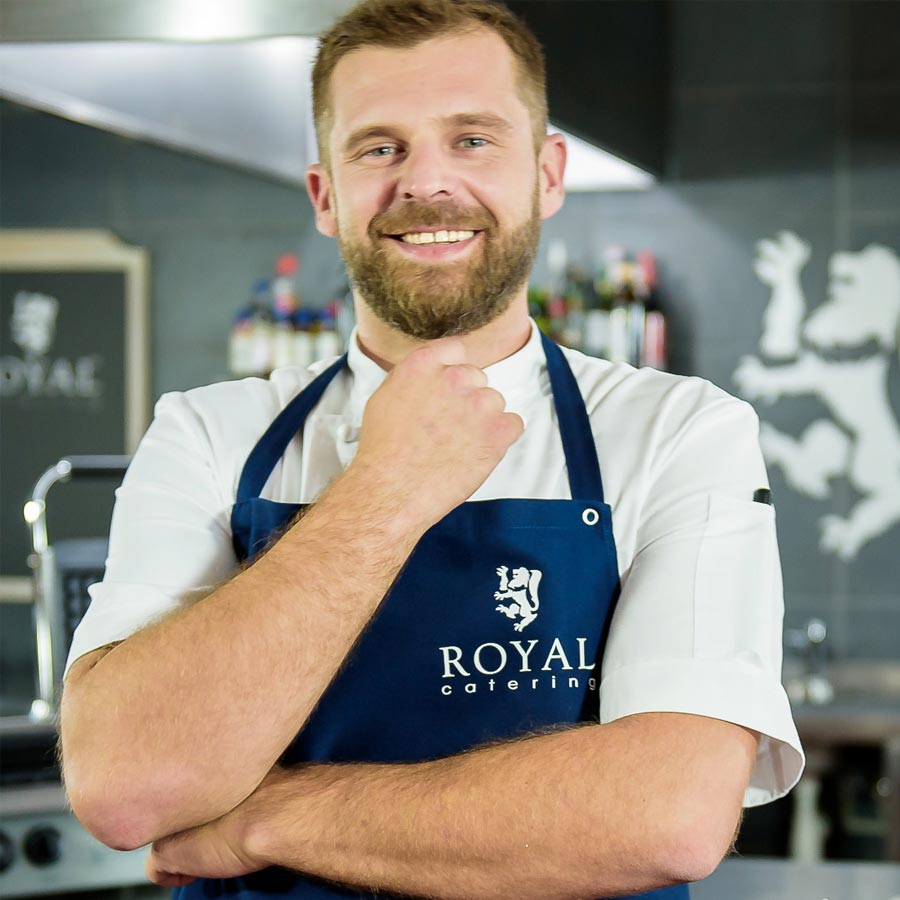 Tested by Michał Orłowski, head chef of prestigious restaurants in Sydney and Warsaw. An experienced and professional restaurateur, just like our customers.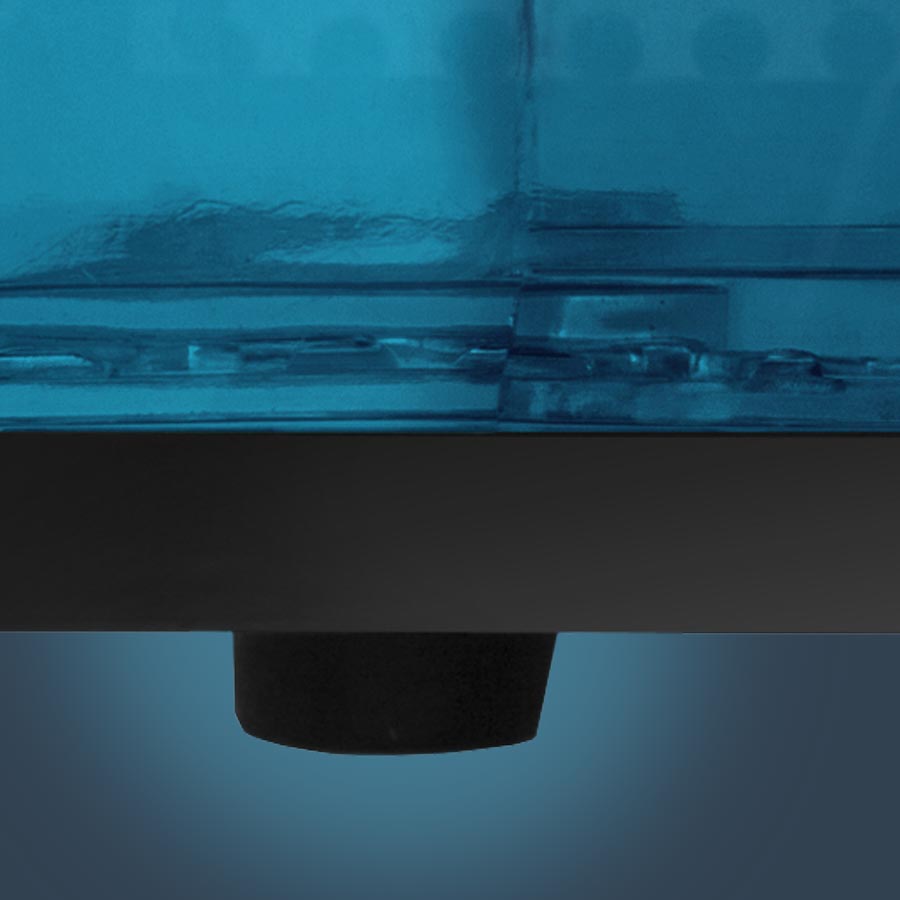 4 non-slip feet for stability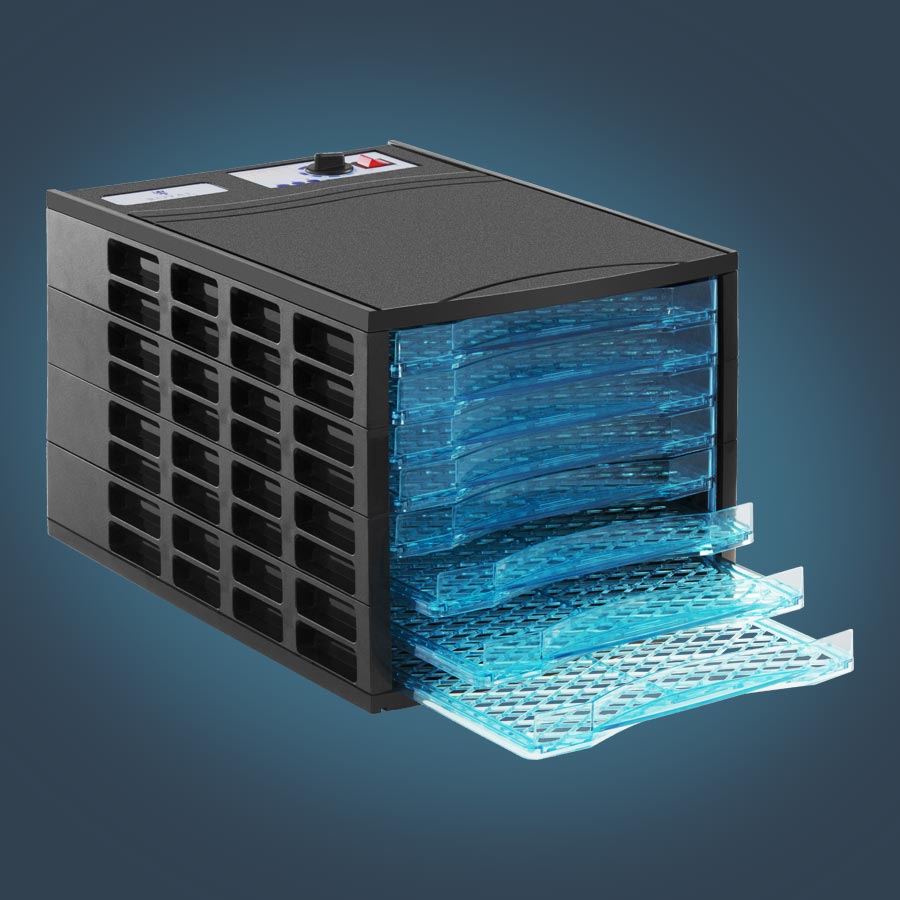 Even drying through pierced grates
Grill inserts can be removed and cleaned in the dishwasher
Compact devices are easy to transport, for example to your summer house
PRO TIP
Guarantee best results by distributing the product evenly and in a single layer.
In order to avoid odour transfer, certain products should be dried separately (e.g. fish and meat).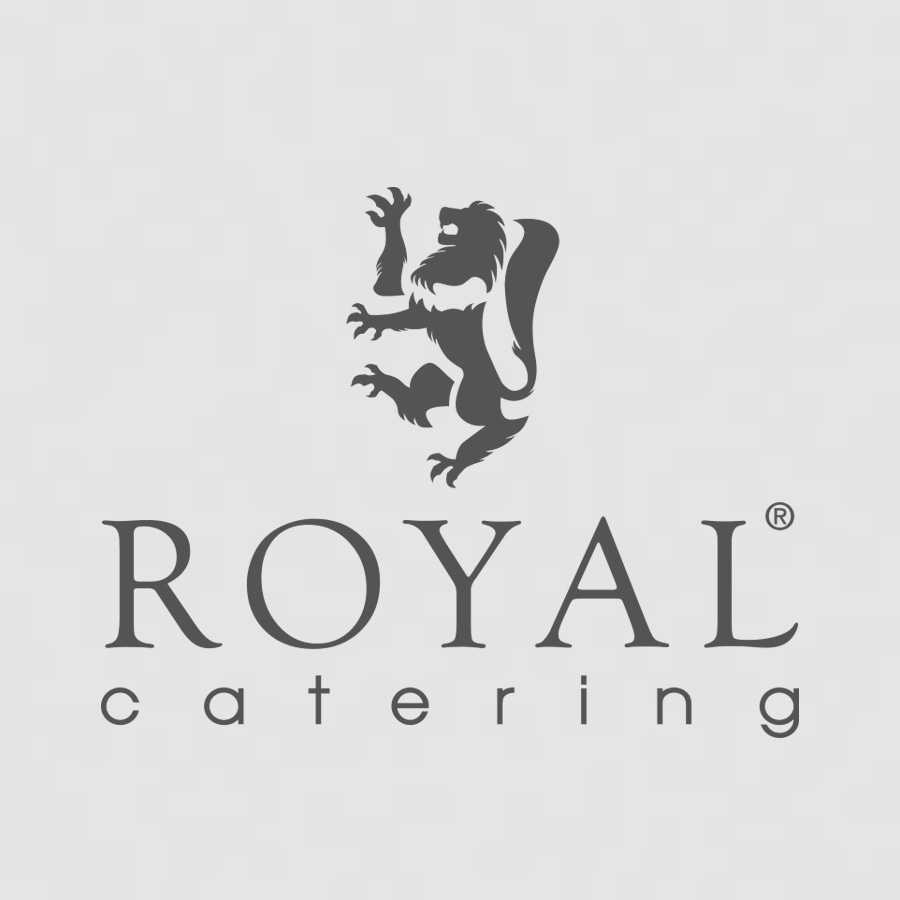 Precise thermostat constantly maintains the selected temperature (32 - 68 °C)
Comfortably set the drying time up to 40 hrs
Preserves flavour and nutritional value of food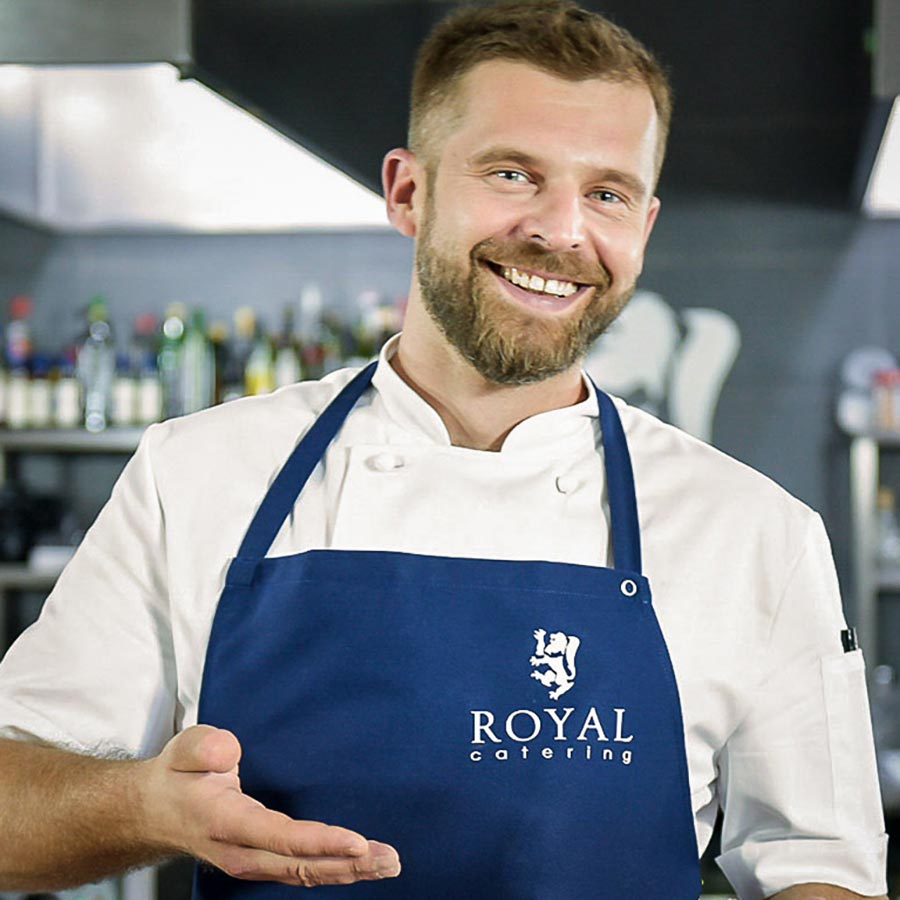 Review from Michal Expondo Expert (25 Mar 2019)
High-performance food dehydrator
Dehydrating foods is a good way to extend their shelf life while preserving their nutritional value. The food dehydrators from Royal Catering enable you to do more than just make dried fruit. The food dehydrator is also great for making beef jerky or vegetable chips. I can't imagine a restaurant without one of these devices anymore. In addition to its efficiency, the appliance's futuristic appearance attracts the curious attention of your guests.
Head chef of prestigious restaurants in Sydney and Warsaw. An experienced and professional restaurateur
---
Sort by...
---
Leave a review (5 stars is highest, 1 is lowest)
★
★
★
★
★
Click on the link sent to your e-mail address and confirm your opinion! It will be published after verification.
Reviews from Anonym (10 Apr 2022)
Reviews from Anonym (10 Apr 2022)
Todella huono
Ehdin käyttää laitetta yhden kerran, toisella käyttökerralla laite hajosi. Tämän hintaiselta laitteelta odottaisi huomattavasti parempaa. Todella surkea. Älä osta.
expondo experts reply
8 Jul 2022
Kiitos palautteestasi.
Arvostamme sitä ja kehitämme jo ratkaisua, jonka avulla voimme tarjota paremman kokemuksen tulevaisuudessa.
Onnistumme siinä varmasti, tulet näkemään sen.
Reviews from Maria (25 Oct 2020)
Reviews from Maria (25 Oct 2020)
Kotikokki
Kotikäyttöönkin tarpeeksi tehokas, helppokäyttöinen ja sopivan kokoinen.
Reviews from Kristian (14 Jul 2020)
Reviews from Kristian (14 Jul 2020)
Kom ej upp i temp, reklamation gick bra
Kom tyvärr aldrig upp i angiven högsta temperatur 68 grader, stannade på 55-57 grader. Annars en hyfsat genomtänkt ugn med lättskött digital display. Bra bemötande vid reklamation och återbetalning
Still not sure?
Our experts are ready to help!
Mon - Fri 09:00am - 04:00pm
This product
Power of 630 watts

Temperature range 32-68°C

8 drying tiers for food

Timer range 0-40 hours

Digital display
Ready to ship today, Delivery time appr. 6-10 working days
Food dehydrator - 630W - 8 tiers
Instead of: £149.00
£129.00
Ready to ship today, Delivery time appr. 6-10 working days
Power of 630 watts

Temperature range 32-68°C

8 drying tiers for food

Timer range 0-40 hours

Digital display
Power of 1000 watts

Temperature range 35-68°C

10 drying tiers for food

Timer range 0-15 hours

Digital display, incl. dehydration guideline
Ready to ship today, Delivery time appr. 6-10 working days
Food dehydrator - 1000W - 10 tiers
Ready to ship today, Delivery time appr. 6-10 working days
Power of 1000 watts

Temperature range 35-68°C

10 drying tiers for food

Timer range 0-15 hours

Digital display, incl. dehydration guideline
Power of 630 watts

Temperature range 32-68°C

10 drying tiers for food

Timer range 0-40 hours

Digital display
Ready to ship today, Delivery time appr. 6-10 working days
Food Dehydrator - 630 W - 10 racks
Instead of: £159.00
£129.00
Ready to ship today, Delivery time appr. 6-10 working days
Power of 630 watts

Temperature range 32-68°C

10 drying tiers for food

Timer range 0-40 hours

Digital display