Hot Food Display- 64cm
Manufacturer: Royal Catering | Item number: EX10010238 | Model: RCHT-1000
Product highlights
Power 1.000 W
Temperature range: 30 - 85 °C
Shelves: 56,6 x 30 cm
Stainless steel and hardened glass
Clearance between shelves: 8 cm
The Hot Food Display RCHT-1000 from the catering supplies of Royal Catering is well-suited for presenting various dishes and keeping them warm. The counter provides fresh and instantly available dishes to your guests, be it at a hotel buffet, in a restaurant or at a café.
Show more
Show less
The rectangular shape of the counter results in additional space for your dishes compared to other, slanted models. The case is made of sturdy, stainless steel with the front and back being made of glass. The front can be opened using two space-saving sliding doors made of glass.
Show more
Show less
There are 3 shelves inside the counter on which you can present your products. The shelves have a gap of 8 cm each and their sides are held in place by rails which are built into the case. The lowest shelf can be put onto a lower rail if needed, so that your dishes have up to 16 cm of clearance. Each shelf provides plenty of space with an area of 56,6 x 30 cm.
Show more
Show less
The inside of the Hot Counter can be heated to a maximum temperature of 85° C using the quick and efficient 1.000 W heater element. By using the handy control panel you can smoothly set a temperature, which will then be held exactly by a precise thermostat. Because of the built-in digital display you will always know the current temperature.
Show more
Show less
The heating system is fitted with a water bowl, which can provide a mild moistening of your dishes via evaporation. This effect prevents a heat induced drying up of your culinary delights. This bowl, which is easy to remove for regular cleaning, also serves as a drawer for collecting food debris.
Show more
Show less
Cleaning the Hot Food Display is remarkably easy: thanks to its smooth glass and stainless steel, no special detergents are needed.
for presenting various dishes and keeping them warm
spacious with 3 shelves
precise thermostat up to 85 °C
fresh dishes because of mild moistening
low maintenance stainless steel
Temperature range
30 - 85 °C
Shelf dimensions
56,6 x 30 cm
Clearance between shelves
8 cm
Dimensions (LxWxH)
36.00 x 64.00 x 53.00 cm
Shipping dimensions (LxWxH)
70.00 x 43.00 x 65.00 cm
Download PDF
Download PDF
Hot Counter
3x shelves
1x water bowl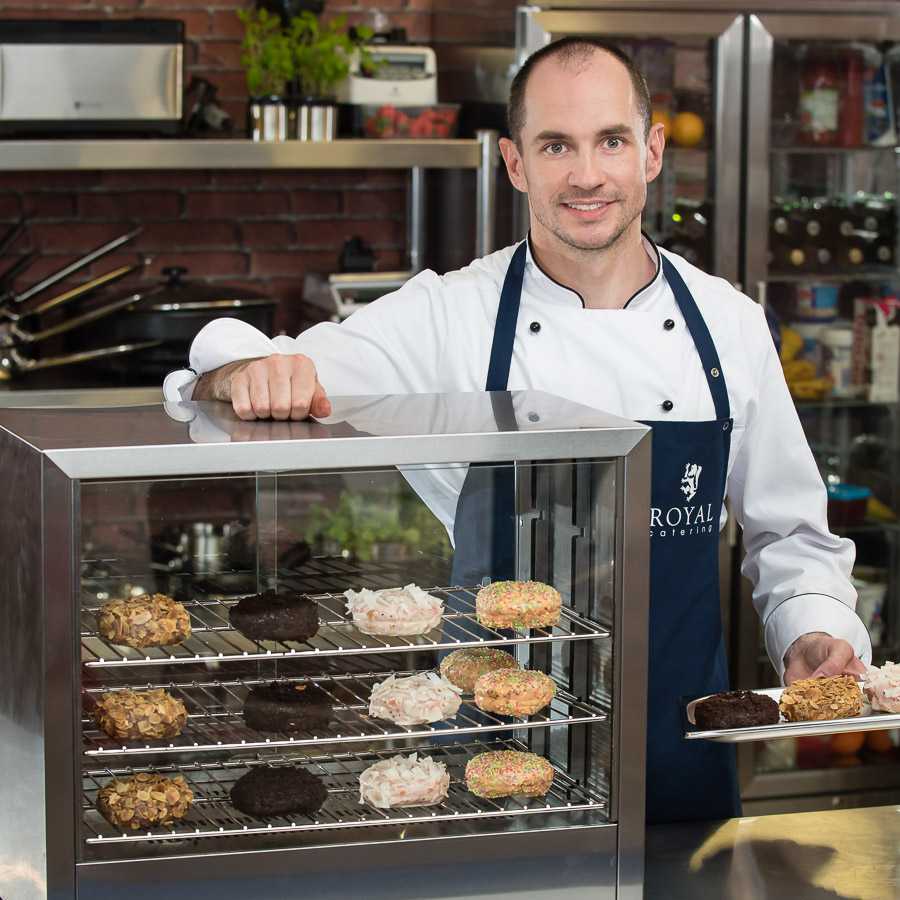 Thermostat hält Temperatur im Bereich von 30 - 85 °C aufrecht
große Kapazität ideal für die professionelle Gastronomie
ideal für Donuts, Pizza, verschiedene heiße Desserts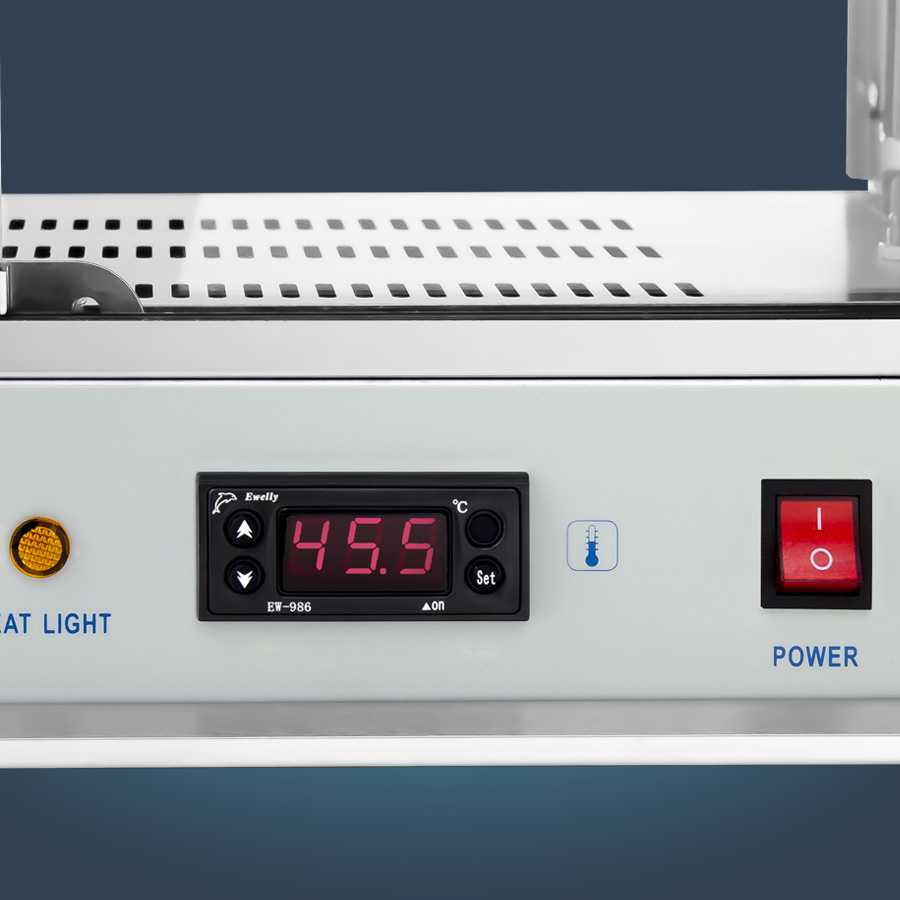 intuitives Bedienfeld mit digitaler Anzeige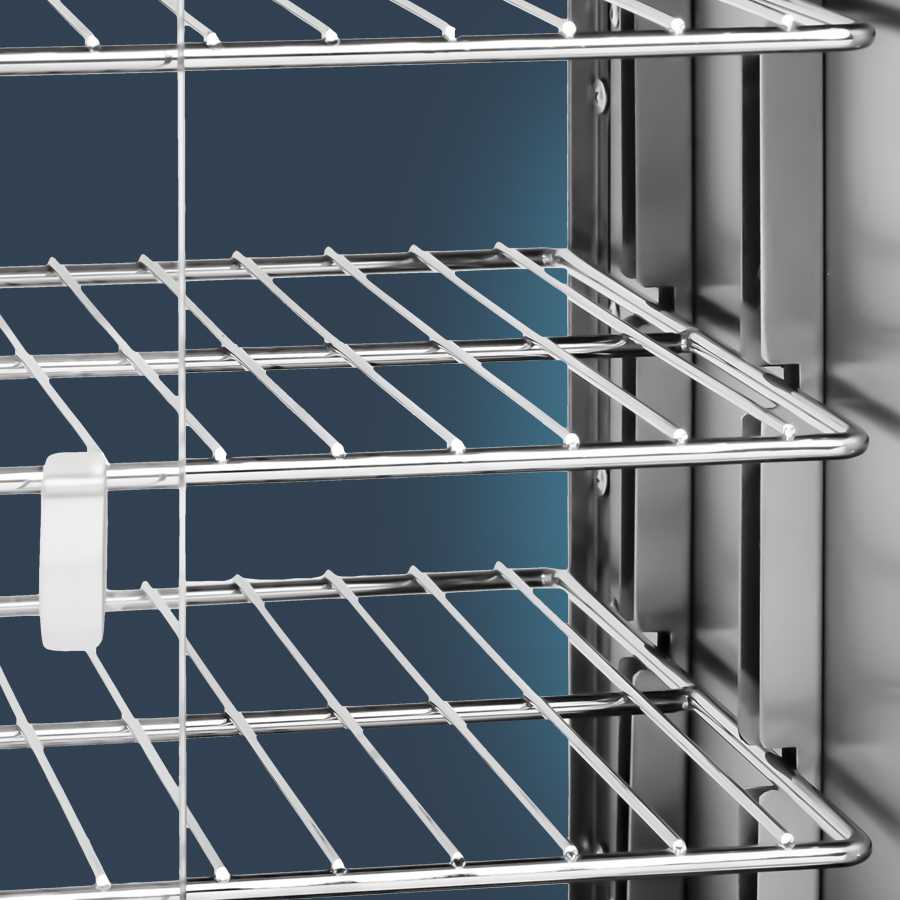 3 Böden mit 56,6 x 30 cm für viele Produkte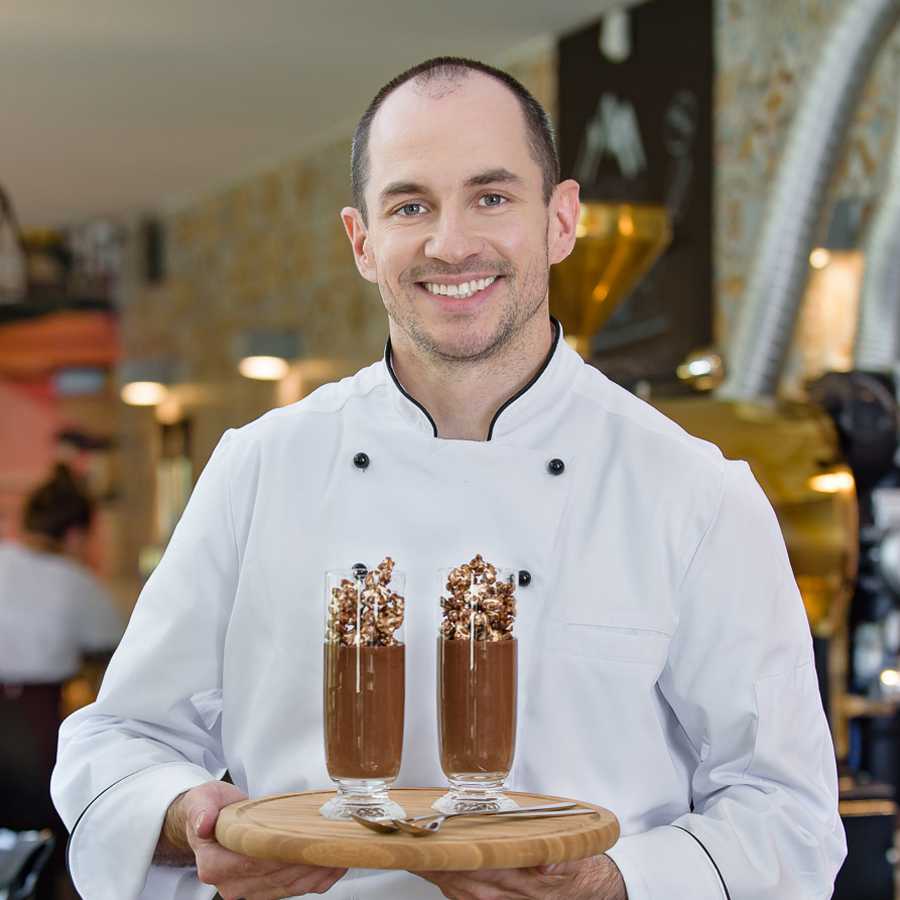 Getestet von Artur Siwiec, Chefkonditor renommierter Hotels und Restaurants in Berlin und Warschau. Ein Profi mit 20 Jahren Berufserfahrung.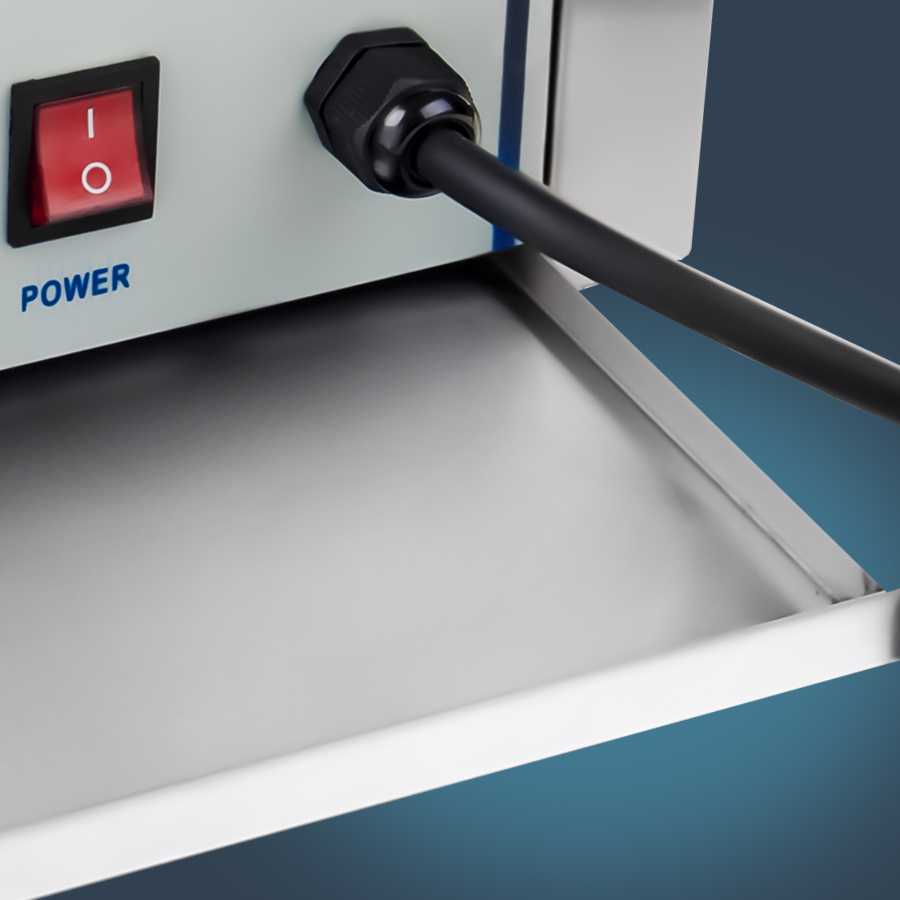 milde Befeuchtung dank Wasserschale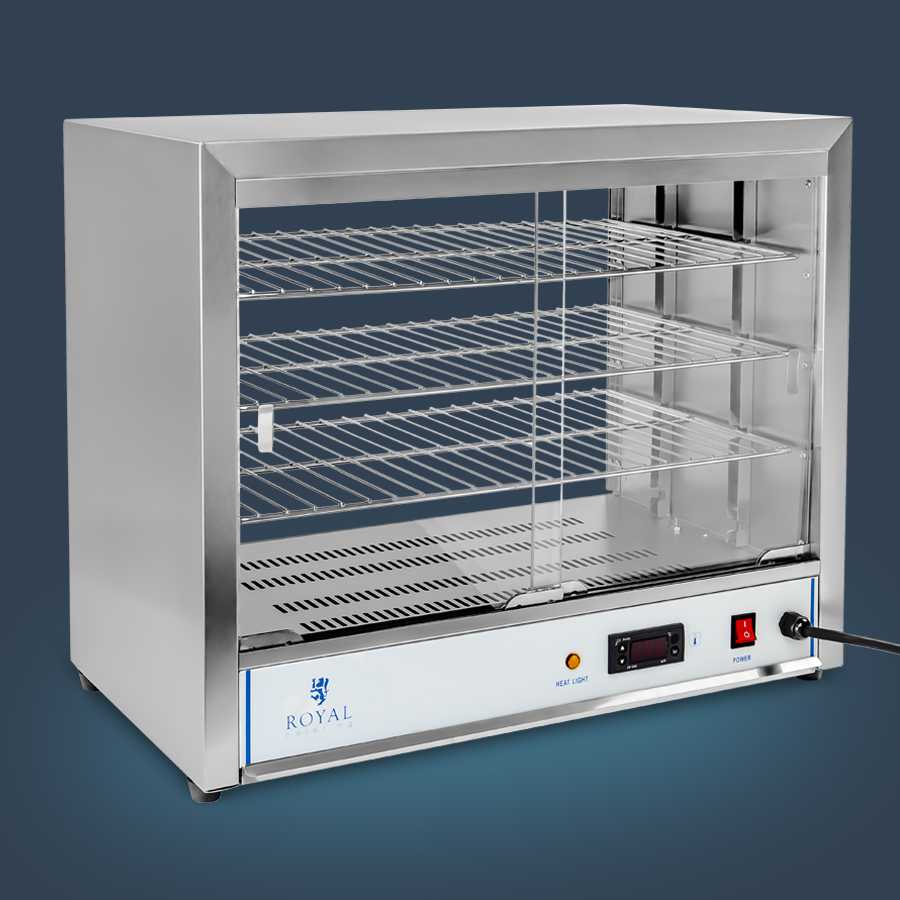 Schiebetüren für einfache Handhabung
verstellbare Gitterböden
rutschfeste Gummifüße für Stabilität
PRO TIP
Für die Präsentation von Speisen verwenden Sie am besten Behälter aus Edelstahl oder Porzellan.
Ich fülle den Wassertank jeden Tag vor dem Gebrauch nach, um die optimale Luftfeuchtigkeit im Inneren aufrecht zu erhalten.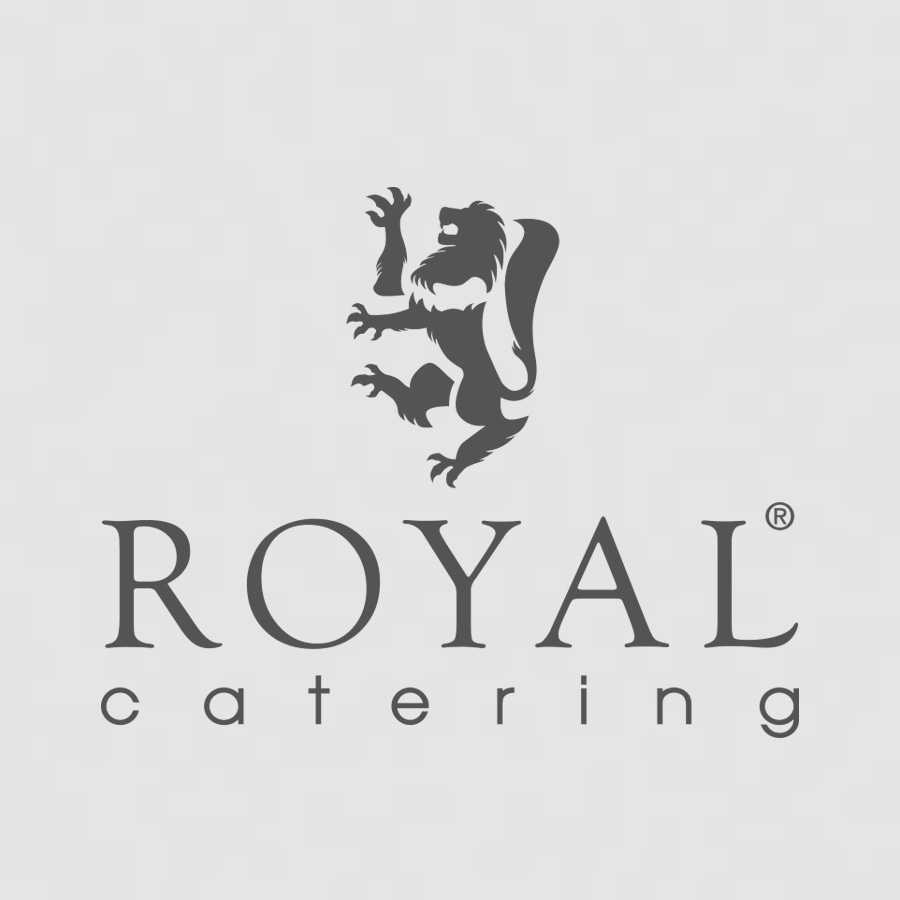 leistungsstarke 1.000 W erwärmen schnell den Innenraum
lebensmittelsicherer und langlebiger Edelstahl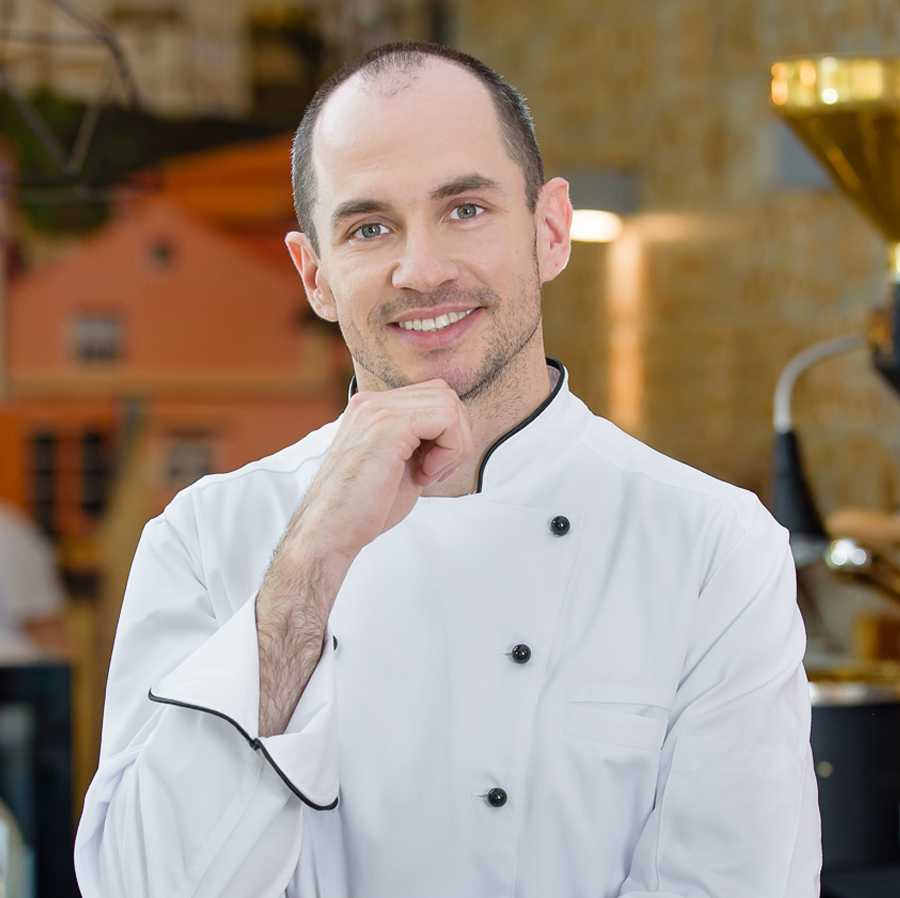 Review from Michal Expondo Expert (2 Aug 2018)
Keep product fresh for long periods
As the head of a pastry shop, I thank this display counter almost every day for keeping my donuts fresh for long periods of time. The lockable door and the evaporator inside the device are big advantages. Cleaning is easy, and the crumbs that fall to the bottom of the display case collect in a drawer that is easy to remove. The hot counter is suitable for all applications where it is important to keep the product at a high quality. And of course, its aesthetic appearance attracts the attention of the customers. That's why I recommend this device, which is indispensable in a confectionery.
Head chef of prestigious restaurants in Sydney and Warsaw. An experienced and professional restaurateur
---
Sort by...
---
Leave a review (5 stars is highest, 1 is lowest)
★
★
★
★
★
Click on the link sent to your e-mail address and confirm your opinion! It will be published after verification.
Reviews from Forgeard patrick (18 Sep 2021)
Reviews from Forgeard patrick (18 Sep 2021)
Très content de mon achat comme tous les autre chez vous..
Très bon cite...
Reviews from Amazon Customer (21 Sep 2018)
Reviews from Amazon Customer (21 Sep 2018)
Tolles Gerät
Für diese Theke haben wir lange gespart und es hat unsere Erwartungen übertroffen. Es hält und macht alles warm, sodass unsere Kunden immer wieder gekommen sind um unsere Spezialitäten zu genießen.Das einzige Problem ist die Pflege. Am besten unten mit etwas Alufolie oder Tücher abdecken um Krümmel aufzufangen weil feiner Schmutz im Gerät schnell verloren geht. Gröbere Krümmel kann man im unteren Fach einfach entnehmen und entsorgen.Am sonsten lässt sich die Theke super reinigen.
Still not sure?
Our experts are ready to help!
Mon - Fri 09:30am - 04:30pm
This product
Power 1.000 W

Temperature range: 30 - 85 °C

Shelves: 56,6 x 30 cm

Stainless steel and hardened glass

Clearance between shelves: 8 cm
Ready to ship today, Delivery time appr. 6-10 working days
Hot Food Display- 64cm
Ready to ship today, Delivery time appr. 6-10 working days
Power 1.000 W

Temperature range: 30 - 85 °C

Shelves: 56,6 x 30 cm

Stainless steel and hardened glass

Clearance between shelves: 8 cm
Power: 850 W

Temperature range: 0 - 85 °C

Shelves: 29 x 30 x 3 cm

Stainless steel and hardened glass

Clearance between shelves: 11 cm
Ready to ship today, Delivery time appr. 6-10 working days
Hot Food Display - 35cm
Ready to ship today, Delivery time appr. 6-10 working days
Power: 850 W

Temperature range: 0 - 85 °C

Shelves: 29 x 30 x 3 cm

Stainless steel and hardened glass

Clearance between shelves: 11 cm