Bain-marie - GN 1/1 - without container
Bain-marie - GN 1/1 - without container
Manufacturer: Royal Catering | Item number: EX10010185 | Model: RCBM-1/1-150
Ready to ship today, Delivery time appr. 1-2 weeks**
Product highlights
Dimensions: 56 x 33,5 x 24,5 cm
Power: 1200 Watt
Thermoregulation from 50 °C - 95 °C
The Bain-marie RCBM-1/1-150 from the Royal Catering gastronomy line is specifically designed to keep your food warm at an optimal temperature. This model is compatible with different Gastronorm (GN) sizes, for example either GN 1/1 or a surface divided in two GN 1/2s. That makes it multifunctional and it allows you to keep all the components of a meal such as meat, potatoes and sauces warm all at the same time. It's therefore perfect for usage in restaurants, hotels, canteens, buffets, snack bars, butteries as well as in various grocery shops.
Show more
Show less
Warm and fresh meals with the Bain-marie from Royal Catering
The Bain-marie is an electrical double boiler heated by water. The water is hereby used as a heat transfer medium. The maximum temperature of 95 °C keeps it constantly under the boiling point, so that your meal keeps being heated gently. You can quickly achieve the desired warmth level using the 1200 W heat element and thanks to the automatic thermostat, that allows an efficient temperature regulation between 50 °C up to 95 °C.
Show more
Show less
With the 6-level temperature regulator you are able to heat up your food precisely:
The settings from 1 to 3 (50 °C – 70 °C) are designed for normal heating.
The settings from 4 to 6 (80 °C – 95 °C) are perfect for heating up.
With a solid construction and a timeless design, the Bain-marie is a remarkably reliable product. It'll impress you with its intuitive and easy usage. It's made of high-quality stainless steel, and is therefore long-lasting and very easy to clean. In addition to that, the water container is very easy to fill and empty.
Show more
Show less
NOTE: This Bain-marie model is delivered without a GN container. You can always order a proper fitting GN container in our Shop.
Find more information on the GN containers on our data sheet.
GN Container dimension
GN Container
GN Cover
for heating meals gently
versatile with different GN containers
a precise thermostat that can be regulated up to 95 °C
stainless steel that's easy to maintain
easy to use and clean
Bain-marie - GN 1/1 - without container
Temperature range
50 °C – 95 °C
Number of GN containers
No containers among delivered items
GN container
Compatible with container up to 150 mm deep
Dimensions (LxWxH)
56 x 33.5 x 24.5 cm
Package dimensions (LxWxH)
62 x 36.5 x 26 cm
Download PDF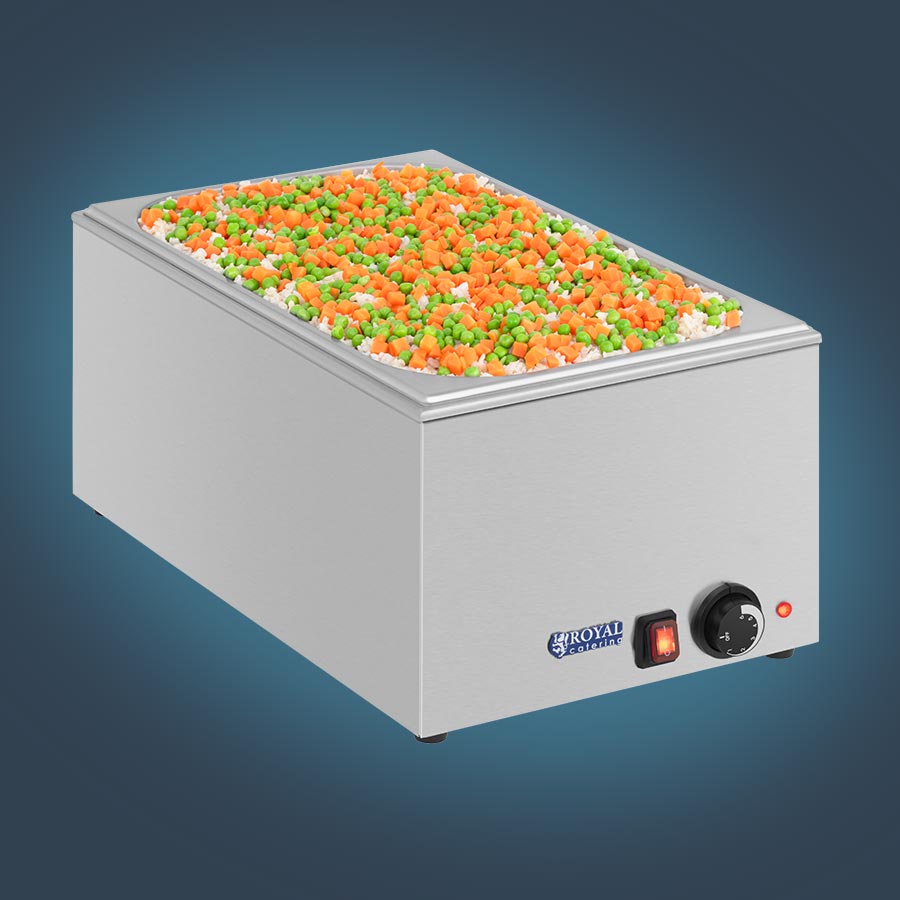 High output of 1,200 W quickly heats up the water
Ideal for many dishes: Soups, potatoes, sausages
Perfect for self-service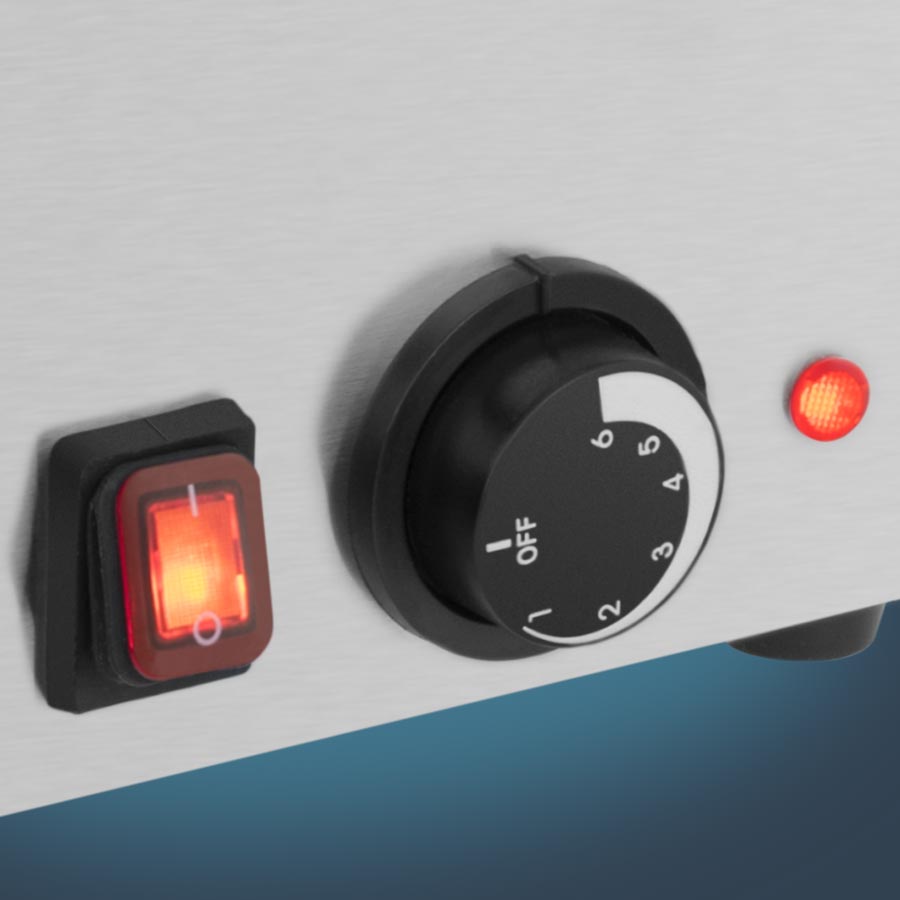 Precise temperature selection via dial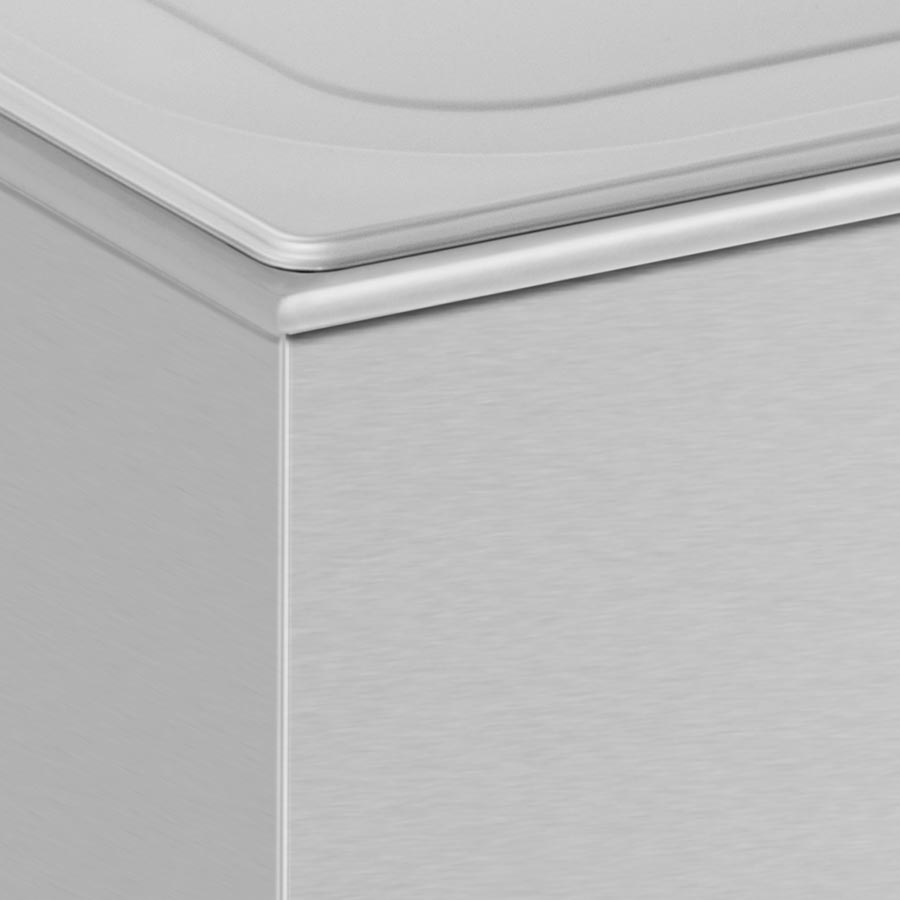 Smooth housing is easy to clean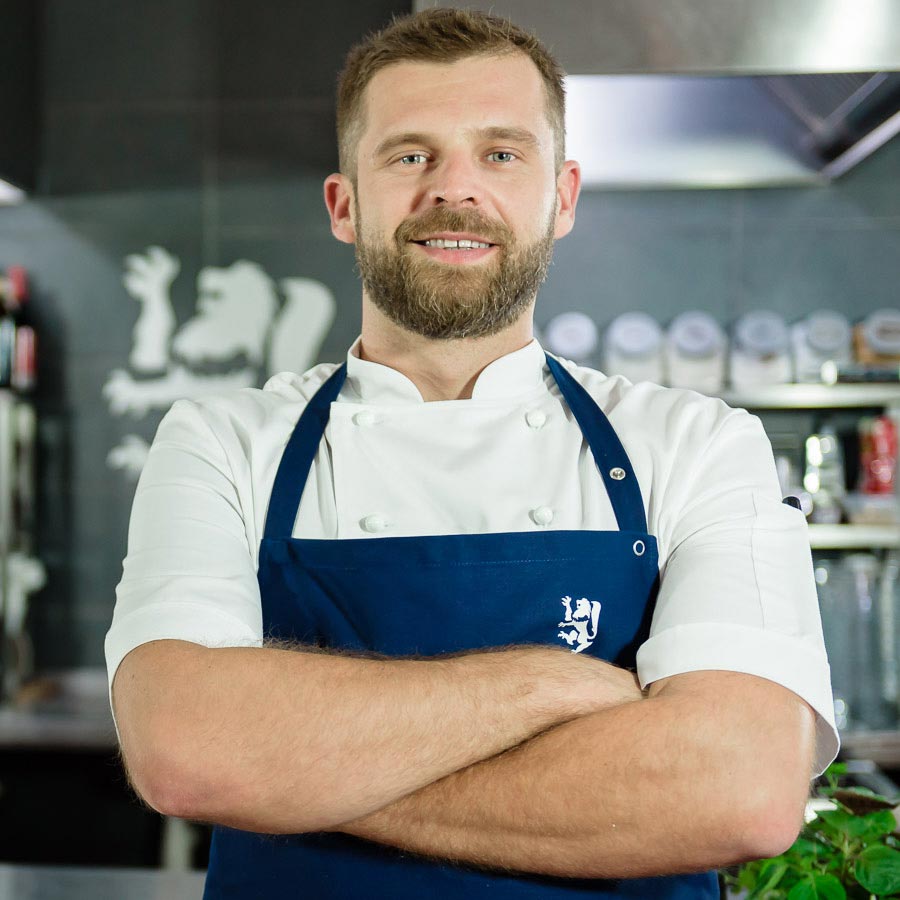 Michał Orłowski Culinary expert, head chef of prestigious restaurants in Sydney and Warsaw. A professional, just like our customers.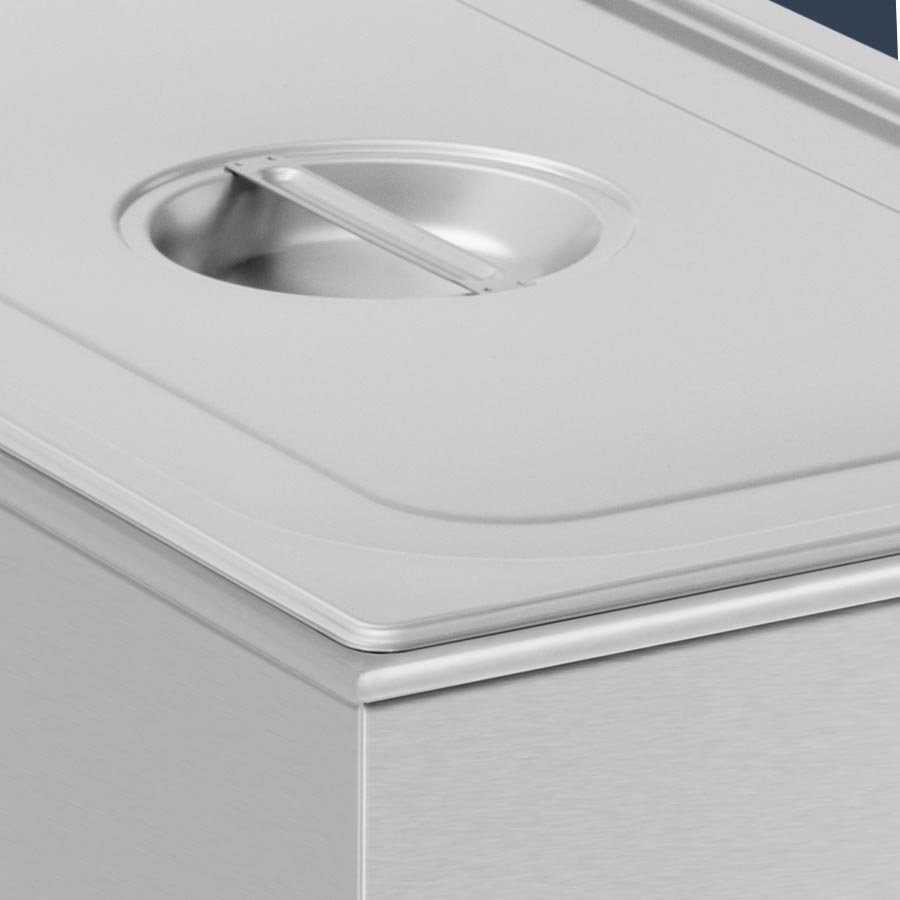 Timeless design appeals to customers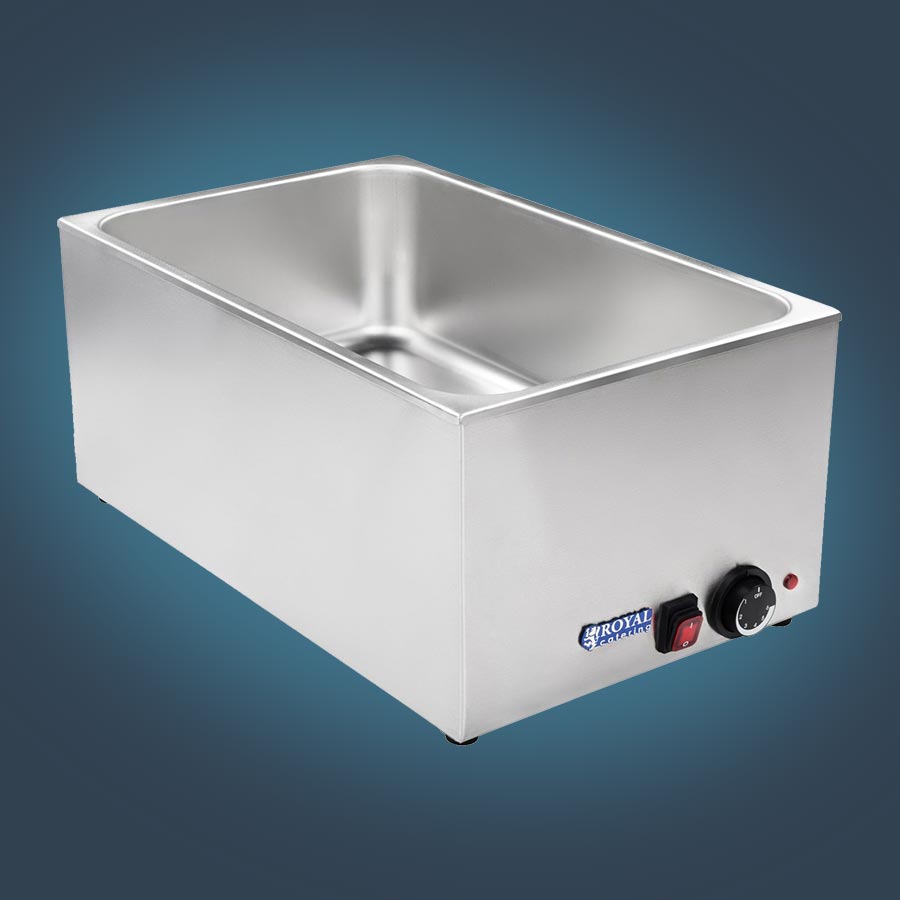 Water bath prevents food from burning
6-stage temperature control
Scratch-resistant and resilient material
PRO TIP
I keep my hot food in a bain marie with water bath so that it can be served quickly and won't burn.
Please note that a bain marie is not for cooking, but rather for keeping food hot. I always cook food fully before placing it in the bain marie.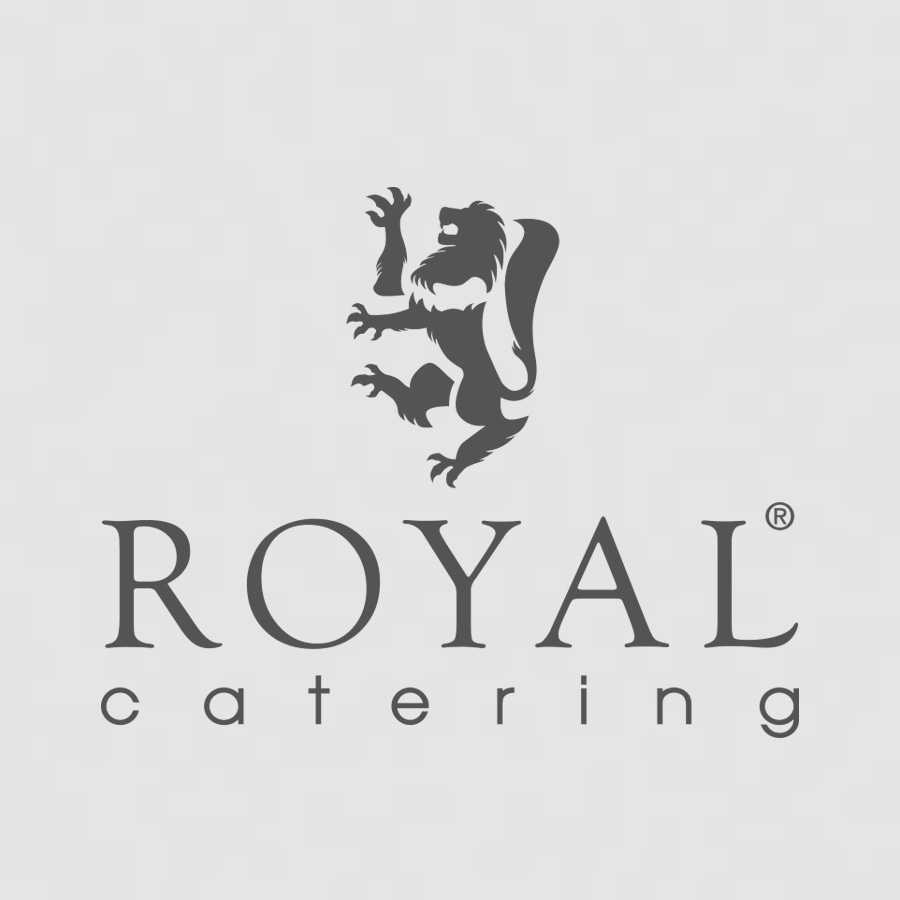 Suited for GN 1/1, 1/2 and 1/4 containers
Automatic thermostat keeps the temperature is a range of 50 - 95 °C
Long-lasting and corrosion-resistant stainless steel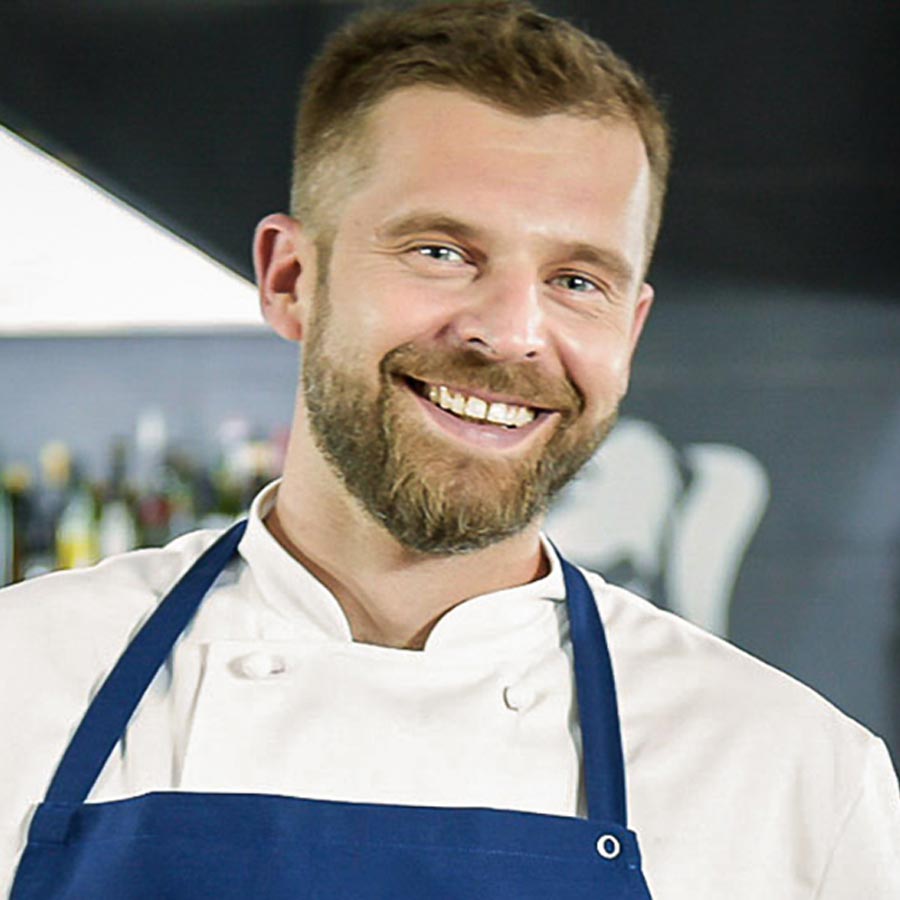 ---
Sort by...
---
Evaluations will be activated after verification.
Reviews from Amazon Customer (8 Nov 2018)
Reviews from Amazon Customer (8 Nov 2018)
top und schnell
schnelle lieferung und prompte bearbeitung.danke
Still not sure?
Our experts are ready to help!
Mon - Fri 09:30am - 04:30pm