Bain-marie - GN container - 1/3 - drain tap
Manufacturer: Royal Catering | Item number: EX10010189 | Model: RCBM-1/3-150A-GN
The Bain-marie RCBM-1/3-150A-GN from the Royal Catering gastronomy line is especially designed to keep your food warm at an optimal temperature. This model comes with three 150-mm-deep Gastronorm (GN) 1/3 containers with a cover. That makes it multifunctional and it allows you to keep all the components of a meal such as meat, potatoes and sauces warm all at the same time. It's therefore perfect for usage in restaurants, hotels, canteens, buffets, snack bars, butteries as well as in various grocery shops.
Show more
Show less
The Bain-marie is an electrical double boiler heated by water. The water is hereby used as a heat transfer medium. The maximum temperature of 95 °C keeps it constantly under the boiling point, so that your meal keeps being heated gently. You can quickly achieve the desired warmth level using the 1200 W heat element and thanks to the automatic thermostat, that allows an efficient temperature regulation between 50 °C up to 95 °C.
Show more
Show less
The settings from 1 to 3 (50 °C – 70 °C) are designed for normal heating.
The settings from 4 to 6 (80 °C – 95 °C) are perfect for heating up.
Show more
Show less
for heating meals gently
includes three GN 1/3 container with a cover
a precise thermostat that can be regulated up to 95 °C
stainless steel that's easy to maintain
easy to use and clean
Bain-marie - GN container - 1/3 - drain tap
Temperature range
50 °C – 95 °C
Number of GN containers
3
GN container
1/3 with a cover, T: 150 mm
Dimensions (LxWxH)
56.00 x 33.00 x 24.50 cm
Package dimensions (LxWxH)
64.00 x 37.00 x 28.50 cm
Download PDF
Download PDF
Bain-marie
3 Containers (GN) 1/3 with a cover
User manual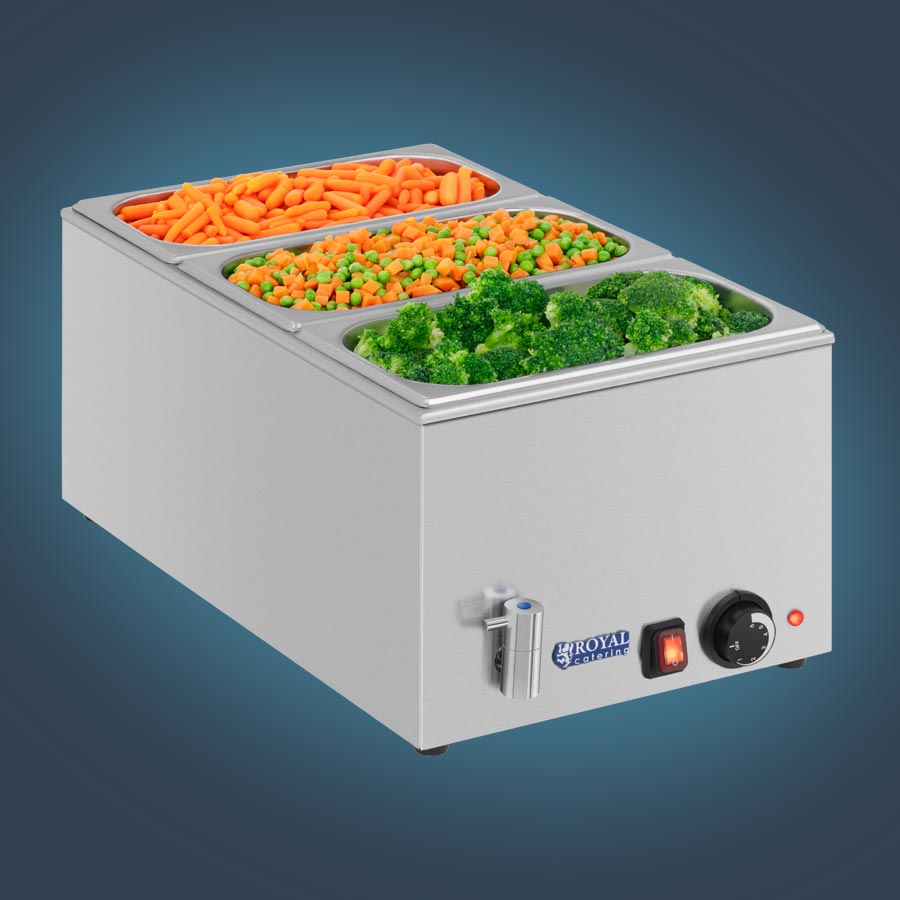 High output of 1,200 W quickly heats up the water
Ideal for many dishes: Soups, potatoes, sausages
Perfect for self-service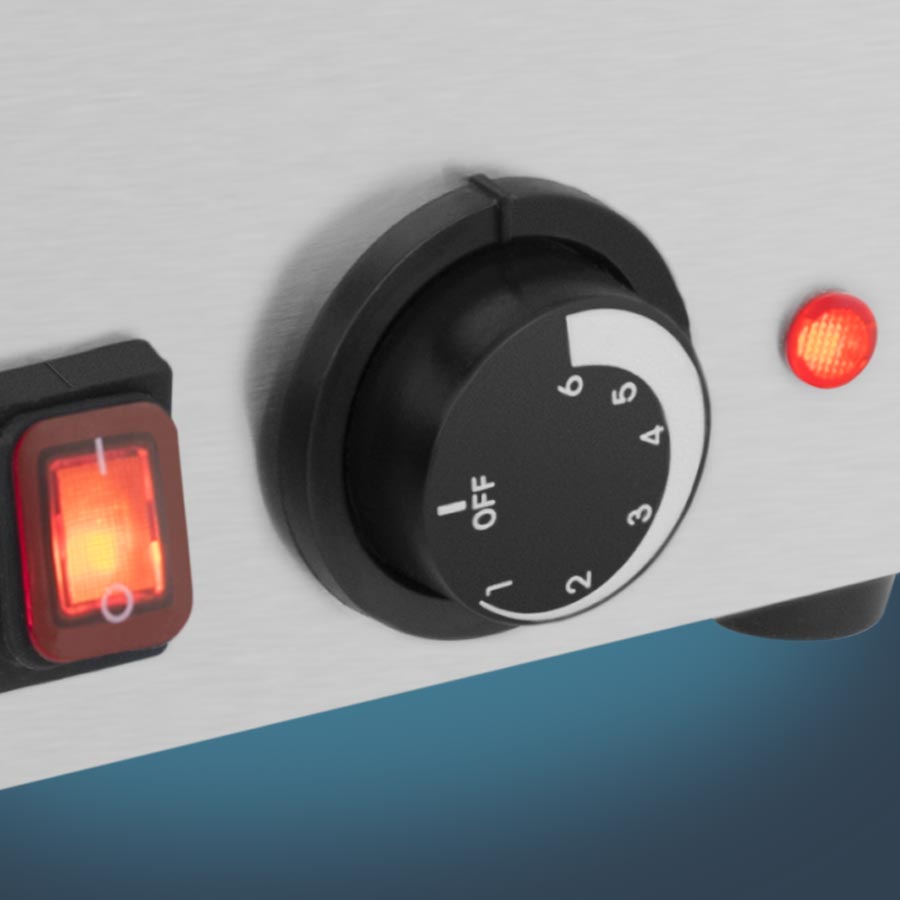 Precise temperature selection via dial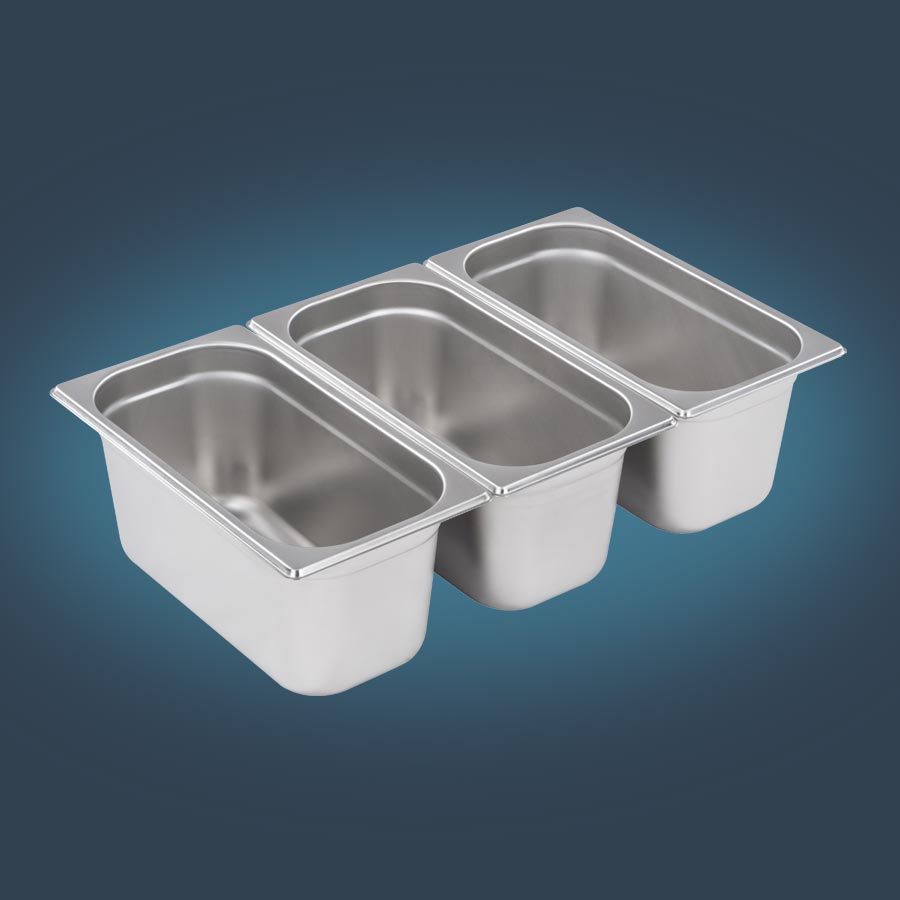 Removable pans for easy washing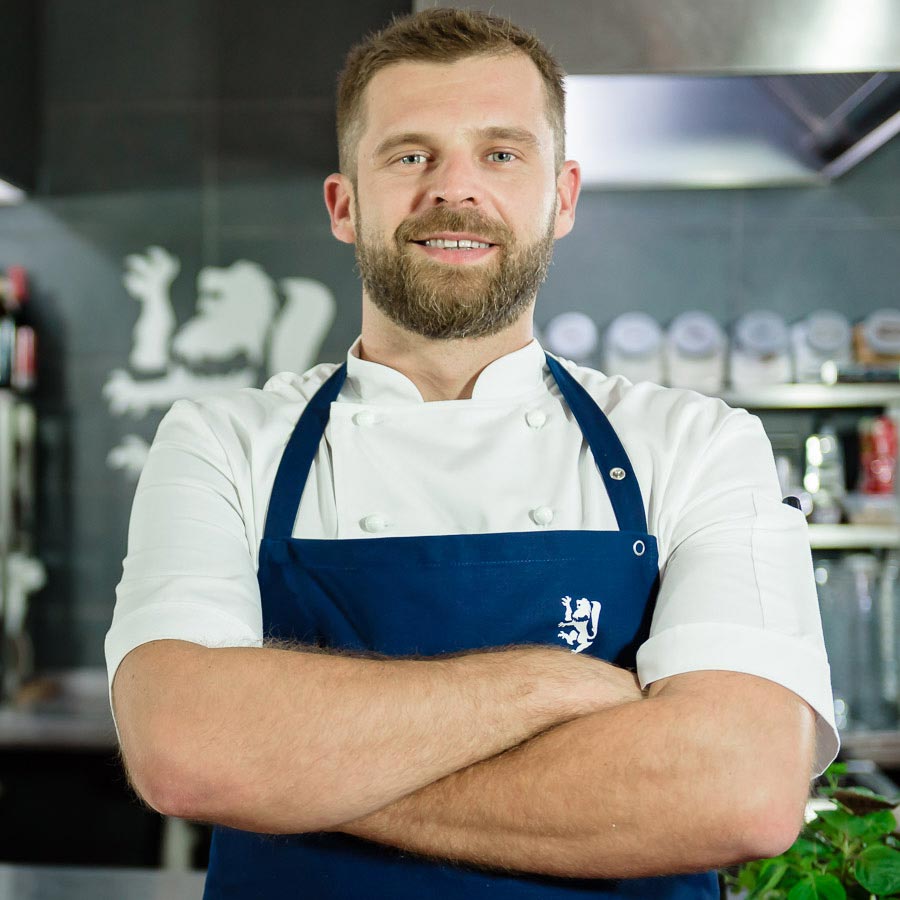 Tested by Michał Orłowski, head chef of prestigious restaurants in Sydney and Warsaw. An experienced and professional restaurateur, just like our customers.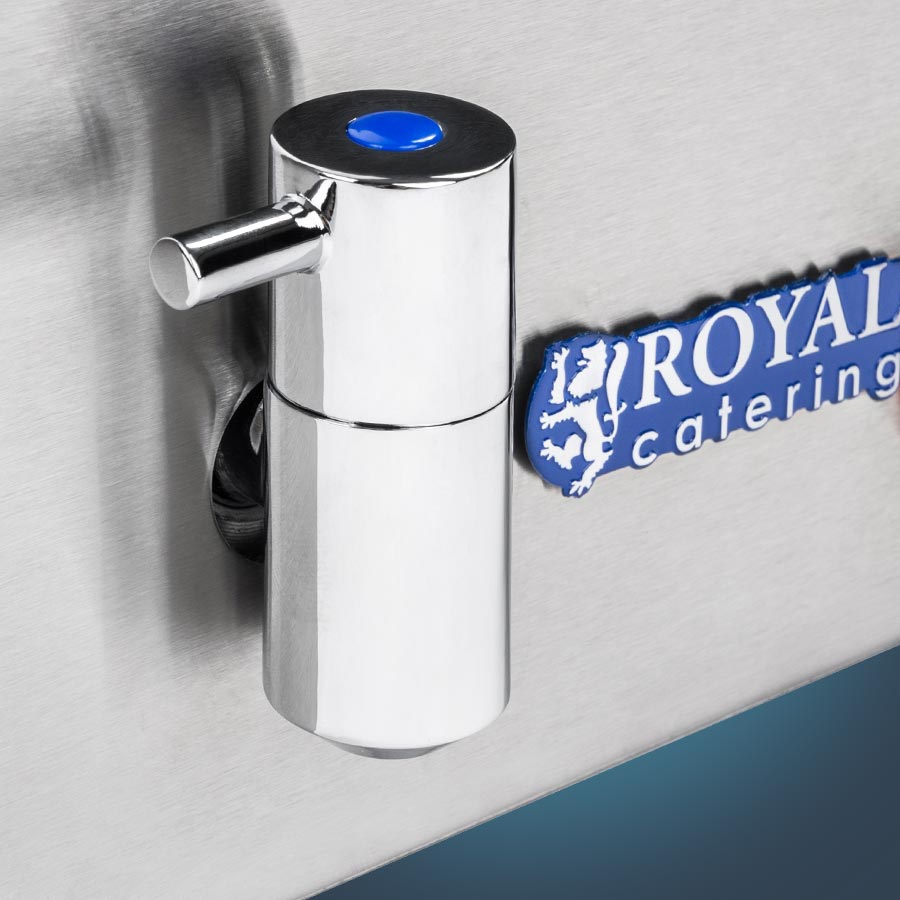 Drain tap allows you to easily empty the water bath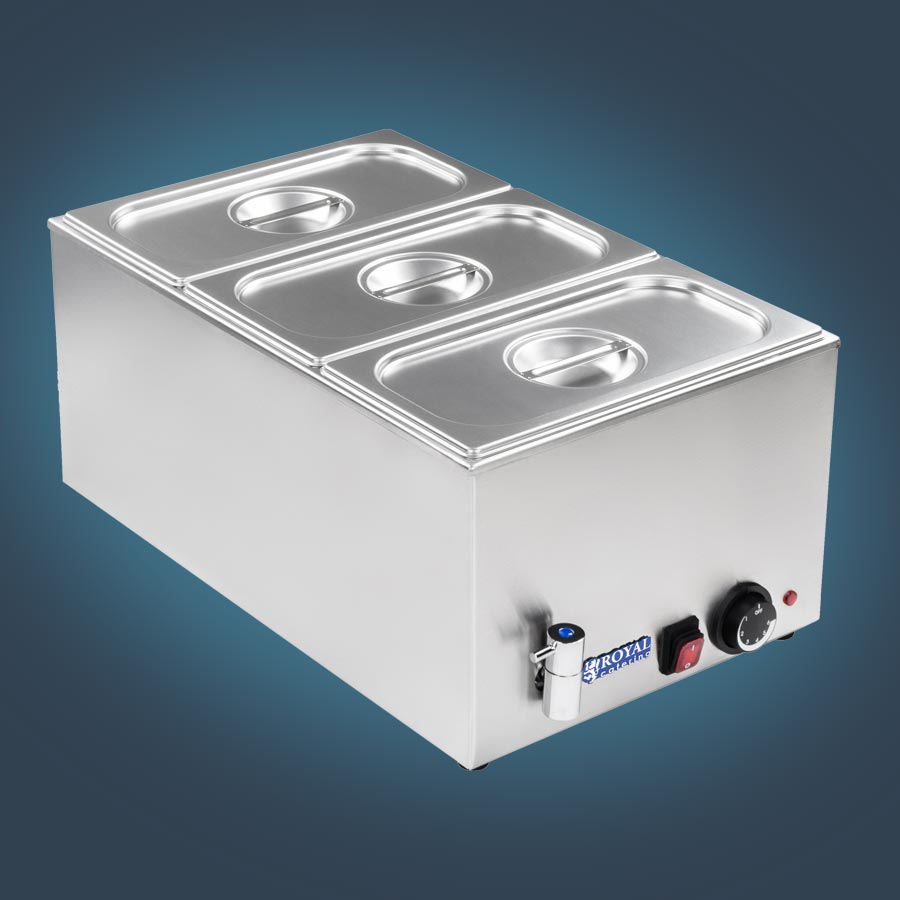 Water bath prevents food from burning
With a capacity of 17.7 L you can hold plenty of food
Modern and elegant design
PRO TIP
I keep my hot food in a bain marie with water bath so that it can be served quickly and won't burn.
Please note that a bain marie is not for cooking, but rather for keeping food hot. I always cook food fully before placing it in the bain marie.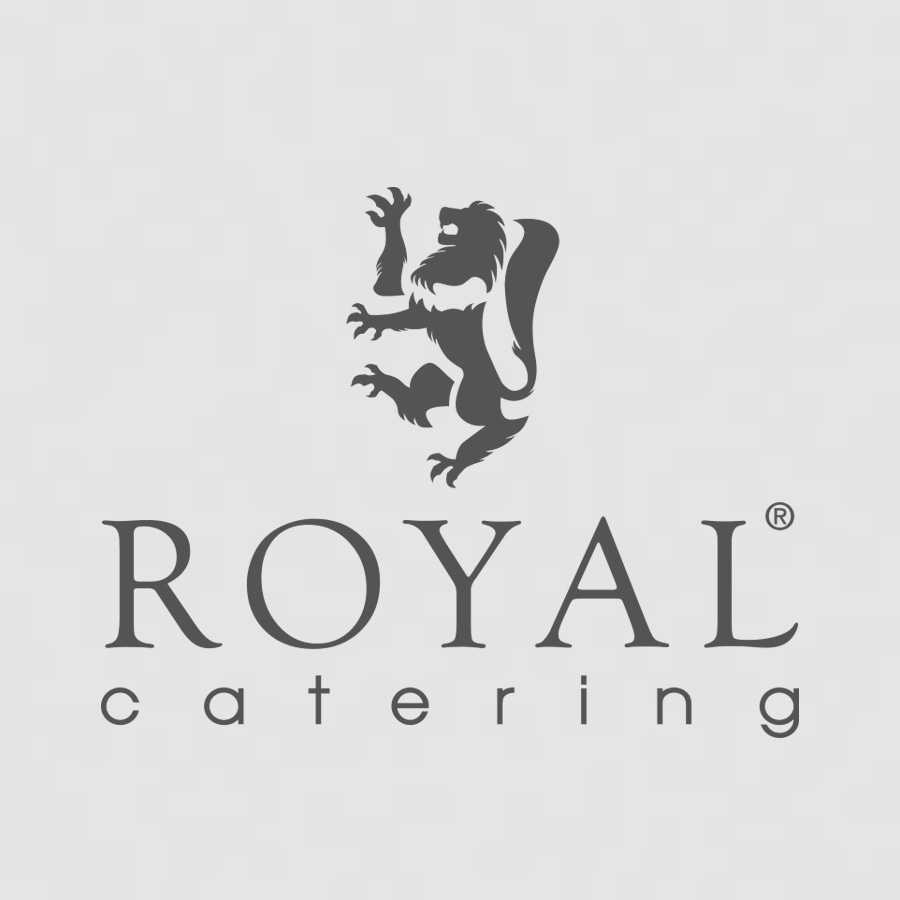 Varied selection of dishes thanks to 3 GN 1/3 pans
Automatic thermostat maintains the temperature in a range between 50 - 95 °C
Food-safe and durable stainless steel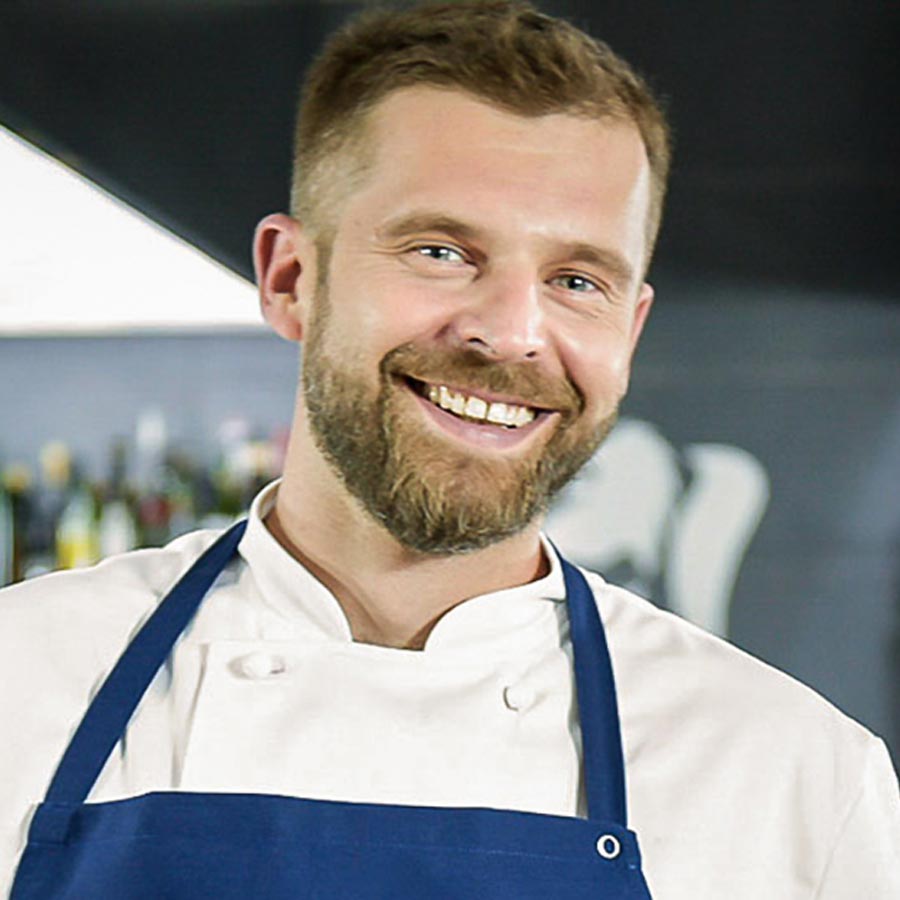 ---
Sort by...
---
Leave a review (5 stars is highest, 1 is lowest)
★
★
★
★
★
Click on the link sent to your e-mail address and confirm your opinion! It will be published after verification.
Reviews from Anonym (26 May 2020)
Reviews from Anonym (26 May 2020)
Bain Marie Gn Behälter 1/3
Excellent bain marie qui tient vraiment au chaud la nourriture. Je mets dans le bac 4,2 litres d'eau et pas plus sinon les bacs tanguent à gauche à droite. Ainsi il n'est pas nécessaire de mettre des baguettes de séparation. Le nettoyage ne pose pas de problèmes car l'inox est de très bonne qualité. Je suis très heureuse de mon achat.
Reviews from Amazon Customer (30 Dec 2018)
Reviews from Amazon Customer (30 Dec 2018)
Bain Marie
Lieferung kam prompt , schnell und unbeschädigt , habe sie bereits zweimal benutzt . Einmal zum Speisen zur Ausgabe vorzulagern und gestern zu einer grösseren Grillparty , dabei habe ich auch noch festgestellt, daß die Steaks beim nachziehen viel zarter werden und dabei auch noch saftig bleiben, Fleischgeschmack und -qualität worde von allen betont gelobt .
Reviews from Amazon Customer (17 Jun 2018)
Reviews from Amazon Customer (17 Jun 2018)
Bain Marie mit 1/3 Einsätzen
Seit 2 Jahren sind wir nun im Besitz genau dieses Gerätes und wir möchten ihn nicht mehr missen.Hauptsächlich wird es beim Grillen verwendet, so kann man in Ruhe vorgrillen und das Grillgut in den Behältern bis zum Verzehr aufbewahren.Durch die Ruhephase nach dem Grillen/Braten, entspannt sich das Fleisch, bleibt zart und saftig.Wir sind jedenfalls sehr begeistert. Ob es den Ablaufhahn braucht ist Ansichtssache. Da er klein ist dauert das Ablaufen doch recht lange und man hat das Wasserbad schneller ausgekippt.Nach dem Reinigen verwenden wir ein Edelstahlspray von Gutmann und das ganze Ensemble sieht wie neu aus für den nächsten Einsatz.Sehr gute Verarbeitung - Sehr gute Warmhalteleistung
Reviews from Amazon Customer (19 Jul 2017)
Reviews from Amazon Customer (19 Jul 2017)
Macht was es soll
Preis - Leistung ist absolut ok, nur der Ablaufhahn könnte eine größere Öffnung haben. Dauert sehr lang, bis es leer gelaufen ist, sonst sehr zufrieden
Still not sure?
Our experts are ready to help!
Mon - Fri 09:30am - 04:30pm
This product
Dimensions: 56 x 33,5 x 24 cm

Power: 1200 Watt

Three GN 1/3 containers with a cover

Thermoregulation from 50 °C - 95 °C

Drain tap
This product is currently not available.
Bain-marie - GN container - 1/3 - drain tap
This product is currently not available.
Dimensions: 56 x 33,5 x 24 cm

Power: 1200 Watt

Three GN 1/3 containers with a cover

Thermoregulation from 50 °C - 95 °C

Drain tap
Dimensions: 95 x 40 x 16 cm

Power: 1300 Watts

Basin: 3 x 1/2 GN

Drain tap

Regulated up to 80 °C
Ready to ship today, Delivery time appr. 6-10 working days
Bain-marie - 3 x GN - 1/2 - Drain tap
Ready to ship today, Delivery time appr. 6-10 working days
Dimensions: 95 x 40 x 16 cm

Power: 1300 Watts

Basin: 3 x 1/2 GN

Drain tap

Regulated up to 80 °C