Egg boiler - 6 eggs
Manufacturer: Royal Catering | Item number: EX10010578 | Model: RCEB 6T
Product highlights
2600W
6 Egg spoons in different colours
30-110°C
Protection against overheating
Stainless steel
Egg boiler with 6 egg spoons
For soft and hard boiled eggs
Egg spoons in different colours
Egg boiler made from stainless steel
2600W power
Protection against overheating
8L capacity of the tank
Temperature from 30°C to 110°C
22x37x29.5cm
Egg boiler - 6 eggs
Do you strive to offer each guest in your restaurant the perfect start into their day with a wide range of breakfast choices? The egg boiler by Royal Catering boils the eggs to the perfect temperature and consistency.
The spacious bain-marie holder of 8 litres means that the egg boiler can hold up to 6 eggs that are each placed on their individual spoon. Your guests decide how they like their eggs and set the timer themselves. To avoid mistakes, each handle has another colour.
The "self-made" food preparation ensures the perfect breakfast egg for each of your guests as well as being a precious time-saver for you. In addition to the time-saving, the egg boiler RCEB 6T by Royal Catering saves money, since much fewer eggs will be discarded.
The egg boiler is made from stainless steel and is powered with 230V. Therefore it can be plugged into any ordinary socket. The 2600W power means that the temperature can be quickly adjusted within its range of 30-110°C. The egg boiler by Royal Catering is protected against overheating. The device switches off at a temperature of 130°C.
The egg boiler has non-slip rubbers which ensure the secure footing of the 22x37cm device. The device is made from stainless steel and therefore easy to clean.
Protection against overheating
130 °C
Size, tank
29.9x23.8x15cm
Measurements (LxWxH)
22.00 x 37.00 x 29.50 cm
Transportation measurements (LxWxH)
42.00 x 26.00 x 35.00 cm
Transportation weight
5.70 kg
Download PDF
1X Egg boiler
6X Egg spoons
2X Egg cups
Instruction manual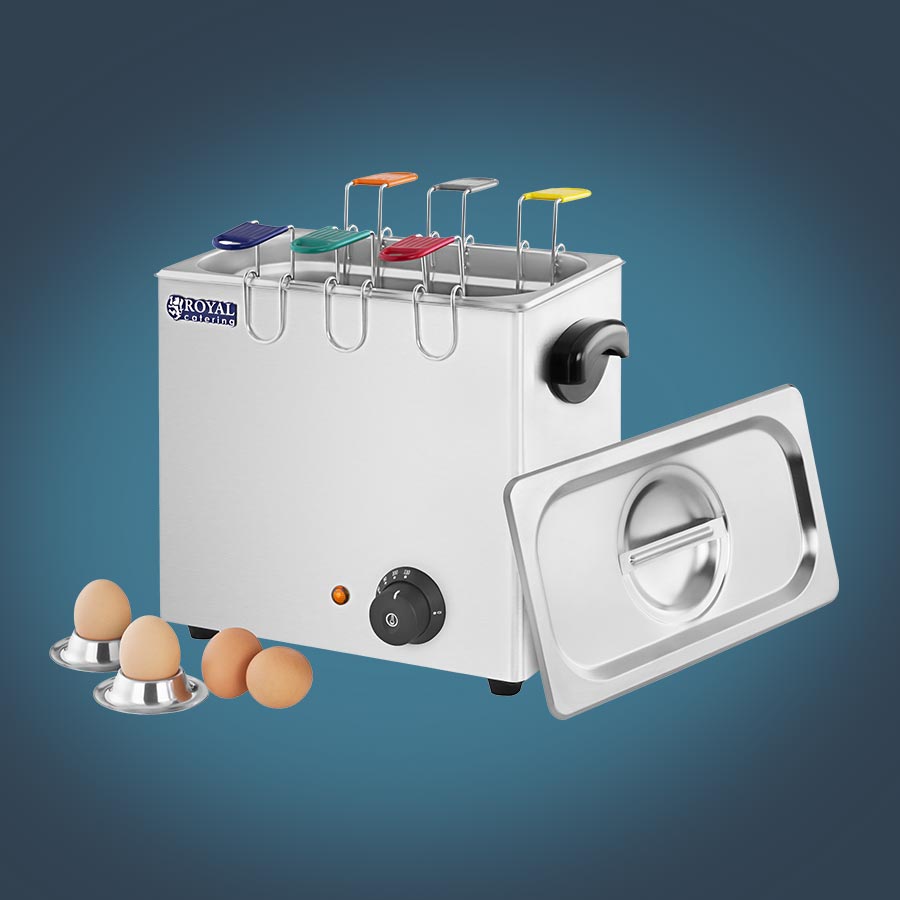 2,600 W output quickly heats the water
Temperature range of 30 - 110 °C is optimal for cooking eggs
Ideal self-service features including lid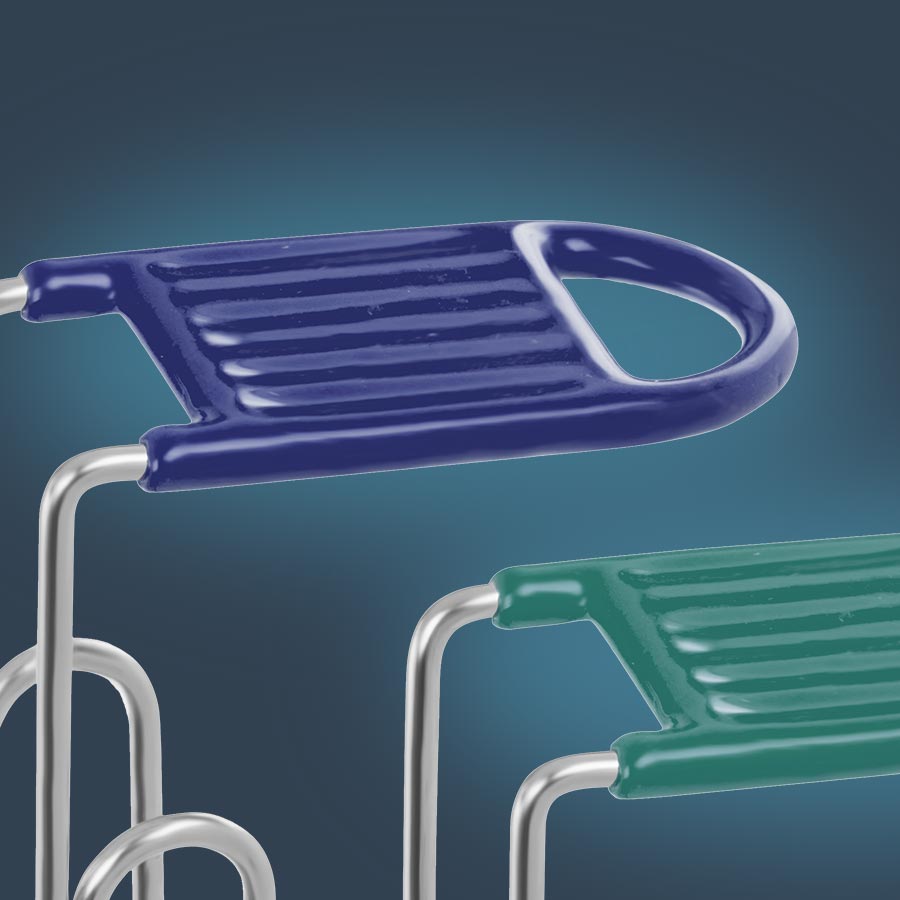 With 6 multi-coloured egg spoons for simple removal of eggs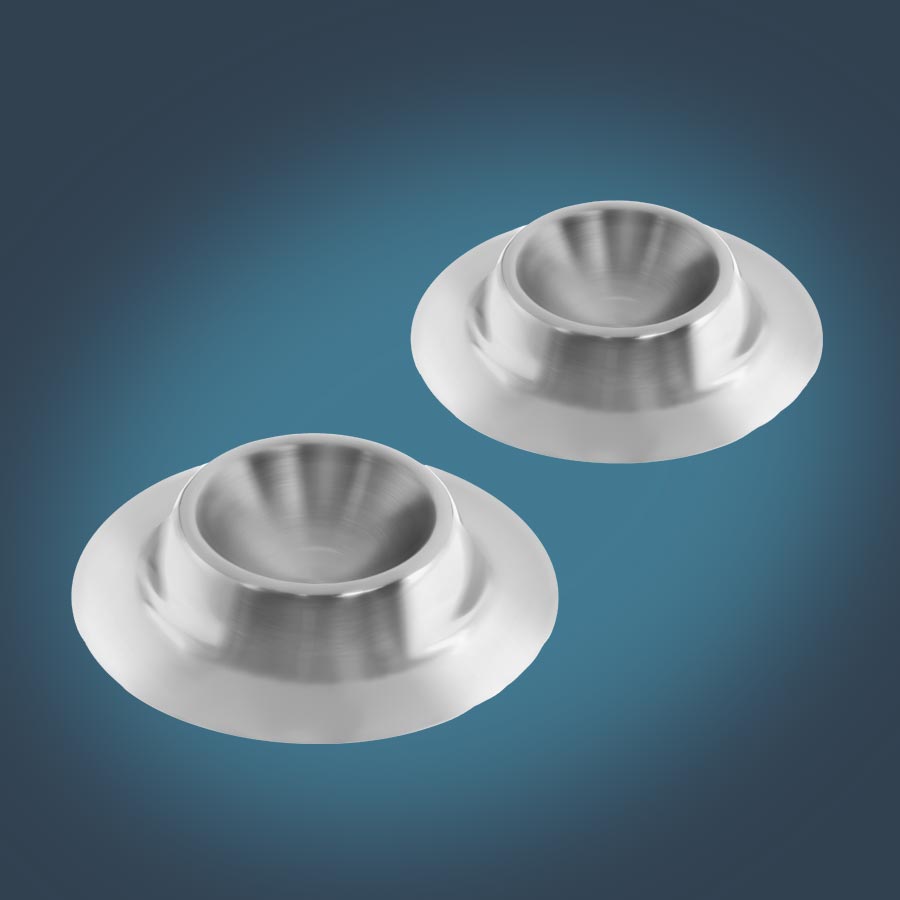 Egg cups for conveniently serving the eggs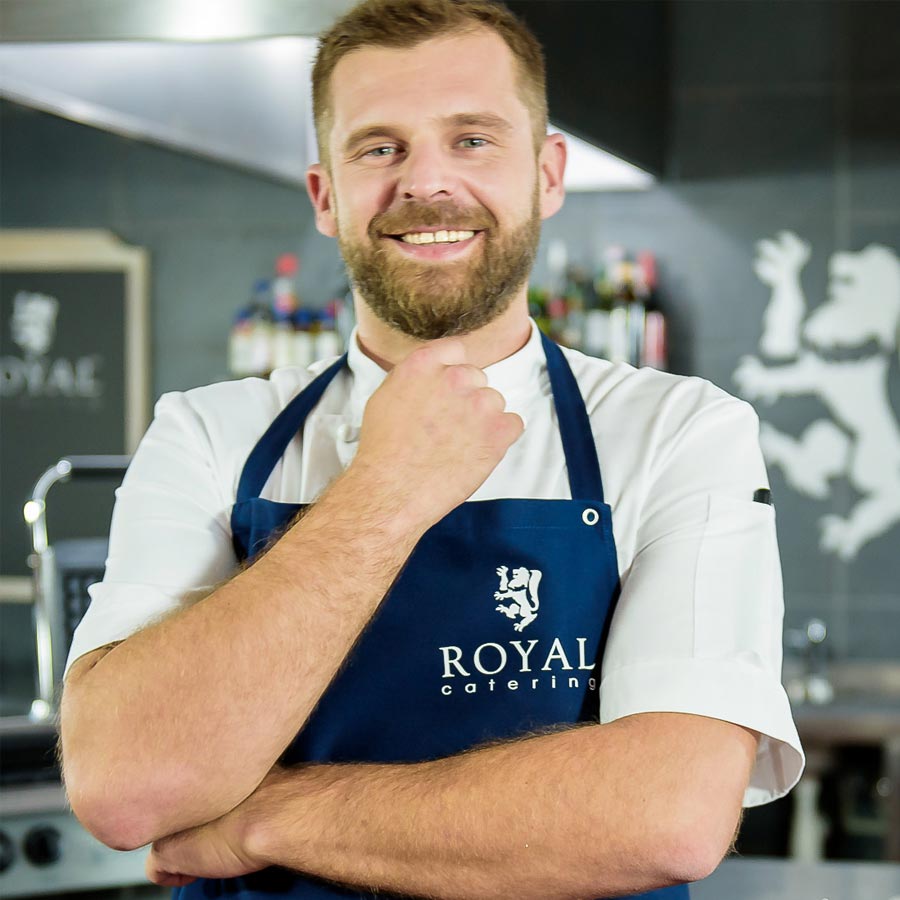 Tested by Michał Orłowski, head chef of prestigious restaurants in Sydney and Warsaw. An experienced and professional restaurateur, just like our customers.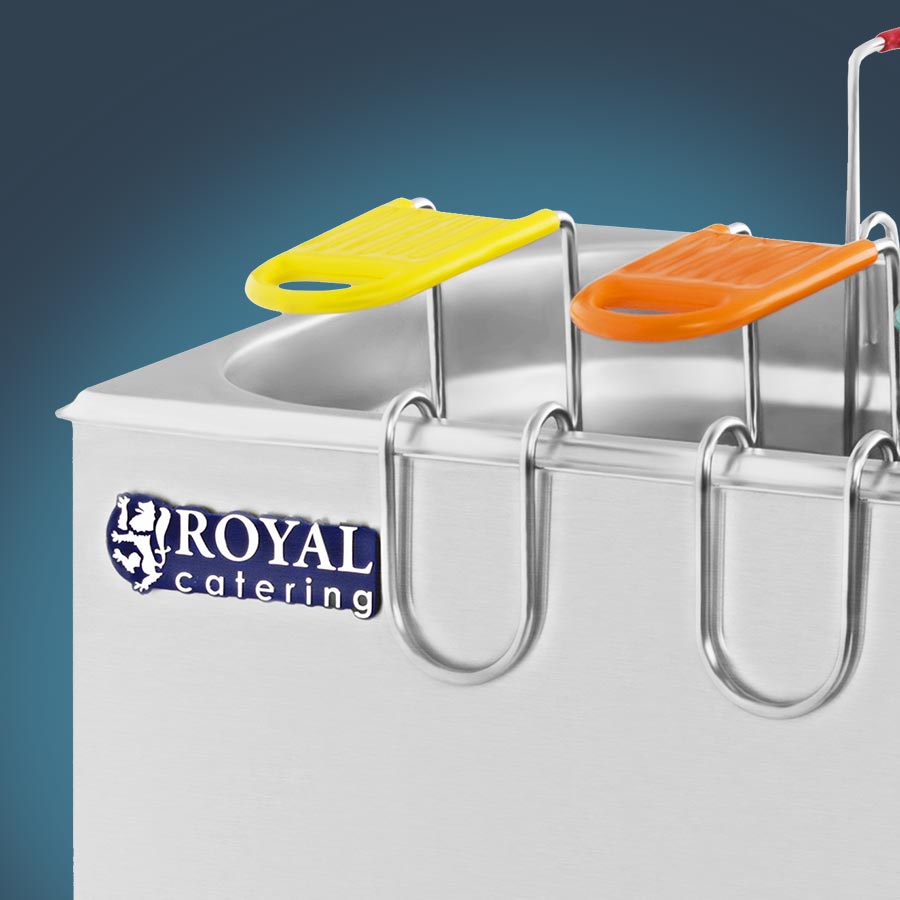 Hooks secure the egg spoons in the container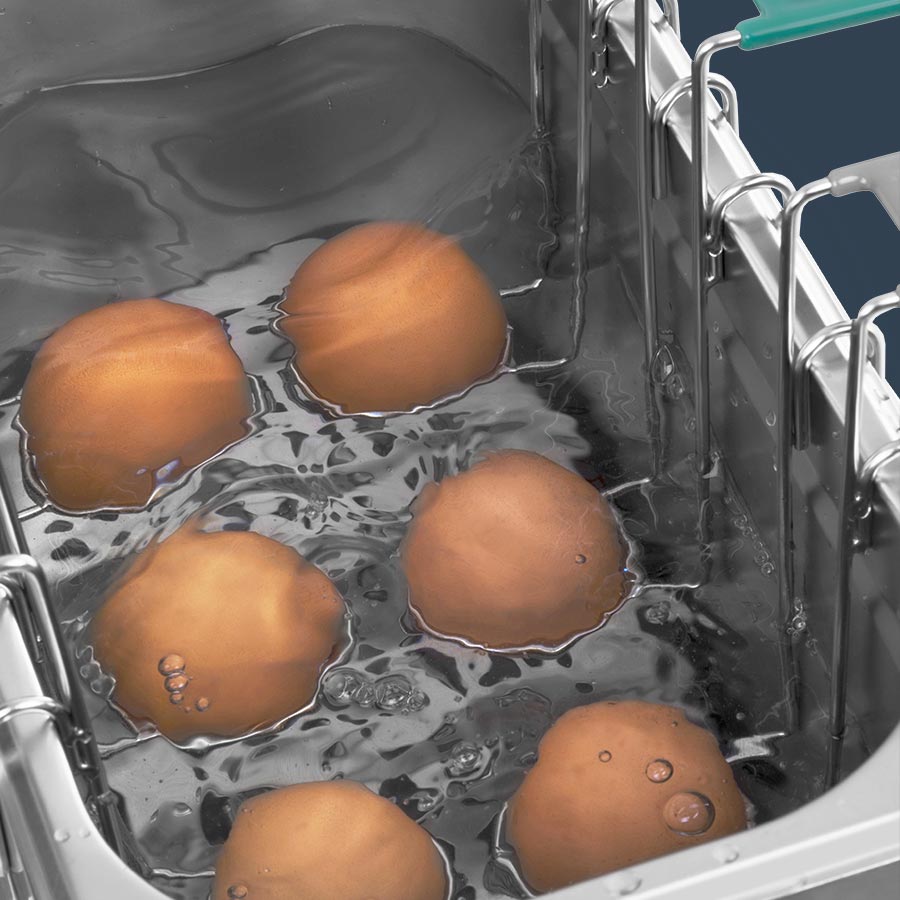 Smooth stainless steel is easy to clean
Moving parts are dishwasher-safe
Heat-resistant handles make carrying easier
PRO TIP
I always add salt to the water. This prevents the shells from breaking and makes them easier to peel.
Before cooking I always check the freshness of the eggs by placing them in the water. A fresh egg will sink.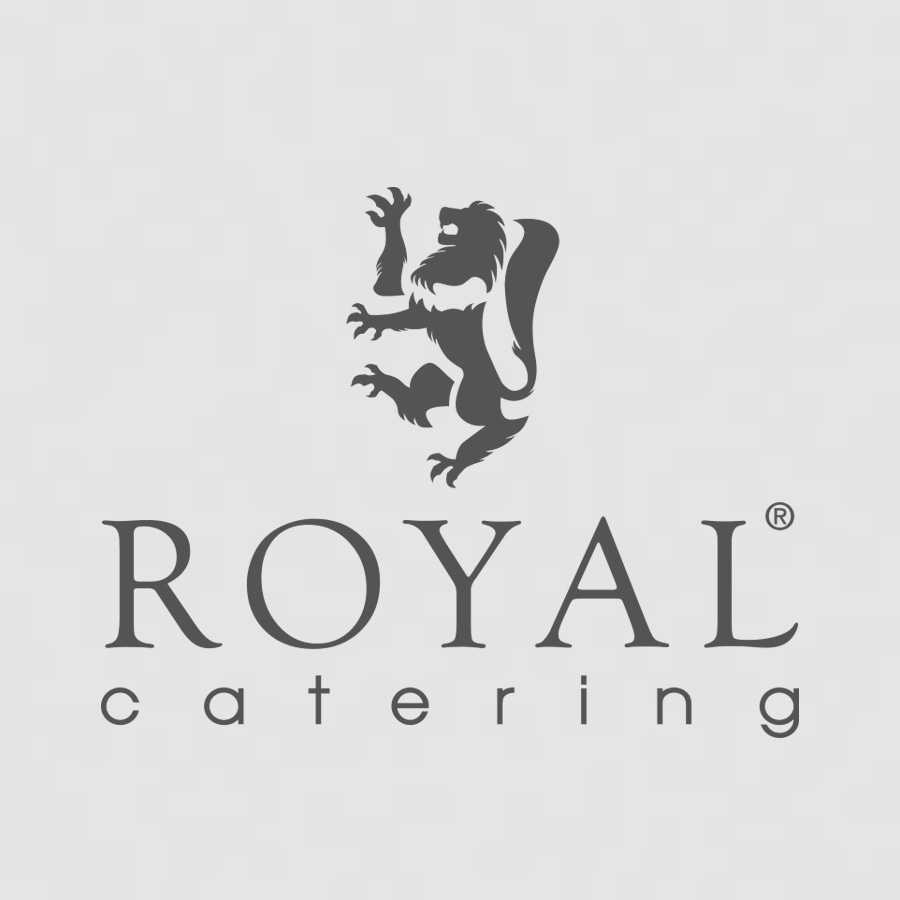 Intuitive operation thanks to large dials and sticker with cooking instructions
Thermostat maintains the desired temperature
Automatic shut-off prevents overheating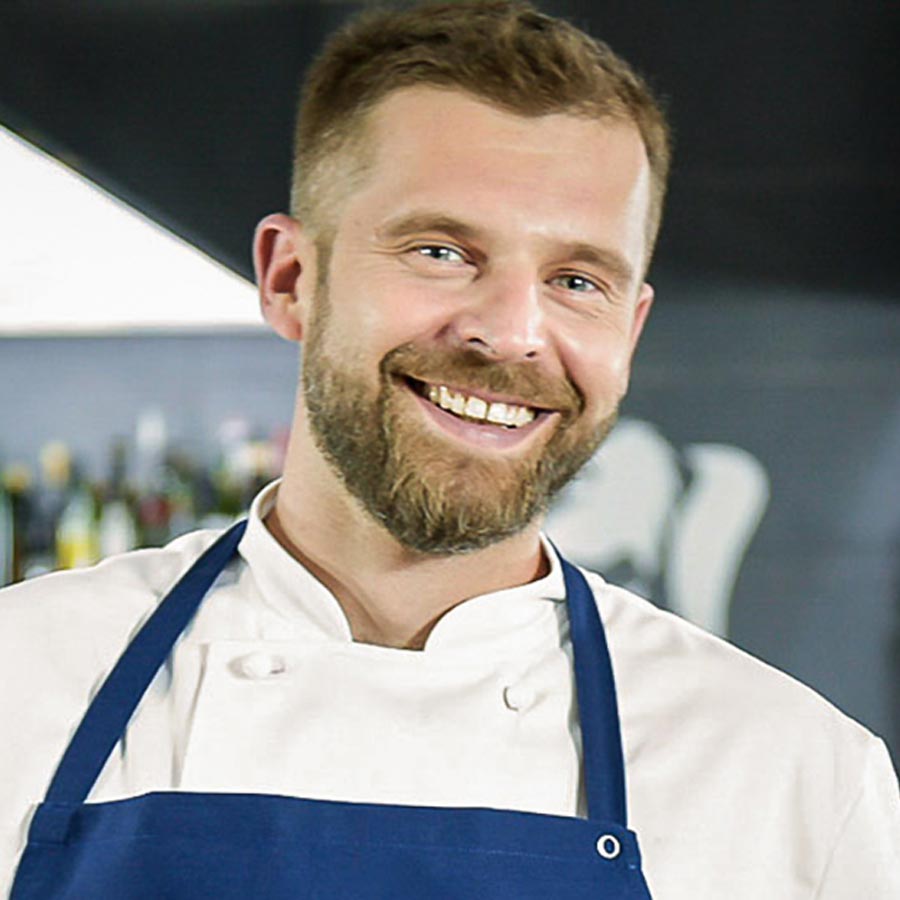 Review from Michal Orlowski Expondo Expert (13 Feb 2019)
The perfect breakfast egg for every single guest
Cooking eggs might seem to be the simplest possible task in a kitchen. However, during a restaurant's peak times, even the simplest tasks can become a challenge. The water pot takes up valuable space on the stove – a painful sacrifice for a chef when the orders are coming in thick and fast. In this situation, the egg boiler is a godsend: You can place it wherever it will be most convenient. It's also ideal for breakfast buffets because it enables guests to prepare their own eggs to their liking. The colourful egg holders are a good solution in such situations, helping the guests to keep track of exactly which egg is theirs, while the chef can attend to his or her own work in the kitchen. An illustration on the front of the device showing the times for varying yolk hardness helps guests get the timing right. In general, I recommend this egg boiler for both buffets and restaurant kitchens.
Head chef of prestigious restaurants in Sydney and Warsaw. An experienced and professional restaurateur
---
Sort by...
---
Evaluations will be activated after verification.
Reviews from Amazon Customer (24 Jul 2019)
Reviews from Amazon Customer (24 Jul 2019)
Toller Eierkocher
Für Frühstücksgäste gut geeignet.
Reviews from Amazon Customer (29 Nov 2017)
Reviews from Amazon Customer (29 Nov 2017)
Très bien
Je l'utilise au petit déjeuner dans un hôtel et il fonctionne très bienBon rapport qualité prix. Facile à nettoyer
Still not sure?
Our experts are ready to help!
Mon - Fri 09:30am - 04:30pm
This product
2600W

6 Egg spoons in different colours

30-110°C

Protection against overheating

Stainless steel
Ready to ship today, Delivery time appr. 1-2 weeks
Egg boiler - 6 eggs
Instead of: £129.00
£109.00
Ready to ship today, Delivery time appr. 1-2 weeks
2600W

6 Egg spoons in different colours

30-110°C

Protection against overheating

Stainless steel
Boil up to 8 eggs at once

Power: 2.600 W

Material: stainless steel

8 colour-coded egg spoons

Incl. 4 egg holders
Ready to ship today, Delivery time appr. 1-2 weeks
Egg Boiler - 8 Eggs
Ready to ship today, Delivery time appr. 1-2 weeks
Boil up to 8 eggs at once

Power: 2.600 W

Material: stainless steel

8 colour-coded egg spoons

Incl. 4 egg holders